Haircuts
15 Youthful Bob Haircuts for Older Women
The fact that women get older does not mean that they don't want to look stylish. Women desire the fun that comes with having a haircut plus the benefit of the low maintenance cost too. This is the gap that these bob haircuts for older women seek to fill.
The bob style comes in short and flattering for all face shapes and you can style them easily whether you have the bangs to go with them or not.
Now let's consider some of the best bob haircuts for older women.
Best Bob Haircuts for Older Women
To know how great old women can look amazing with bob haircuts, then, you need to take a look at the eighteen classy styles below.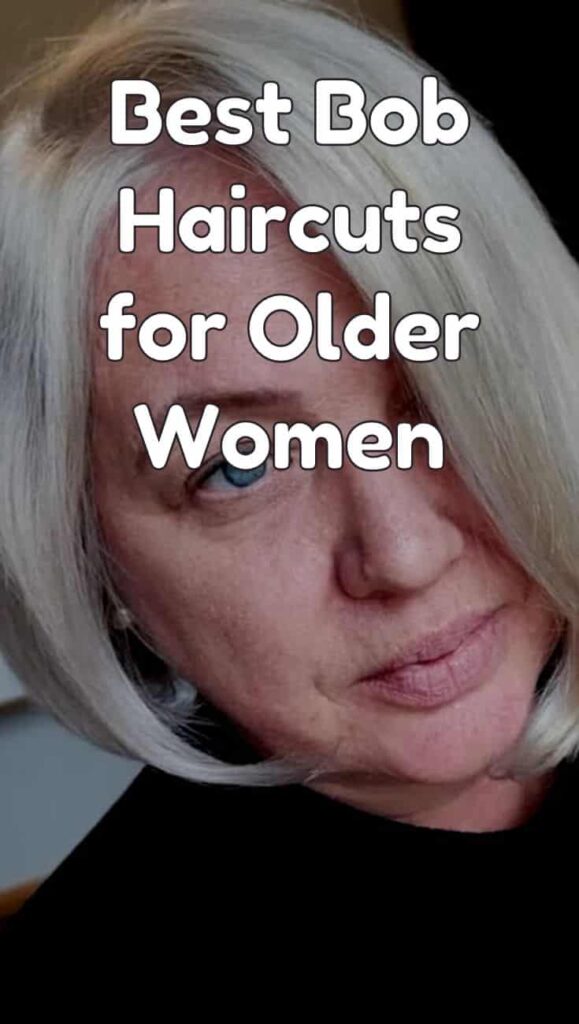 The gray layered bob haircut is a perfect fit if you want to show off the natural color of your hair. This haircut will give you a good blend of white and greys.
You can add some curl crème to shape the bangs of the forehead and keep everything together. It is a stunning natural lift and tone with a beautiful cut.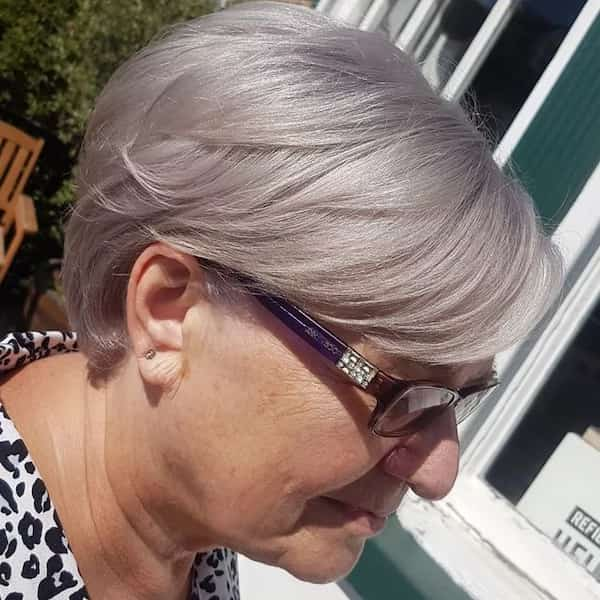 2. Chin Bob Haircut
The chin bob haircut has become one of the most popular short hairstyles for women over the years. This chin bob features layered bangs such that they softly lay across the forehead. There is usually plenty of volume at the back but the cut is stylishly simple.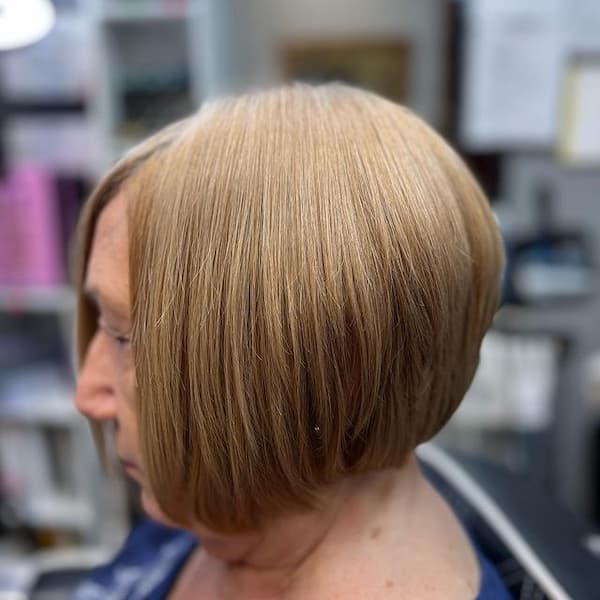 This haircut helps to add that illusion of thickness and texture to fine thin hairs. There are short and choppy layers that create height in the crown of the head. A thickening spray can help give this cut some form of volume. Feel free to check out my post on pixie haircuts for fine thin hair.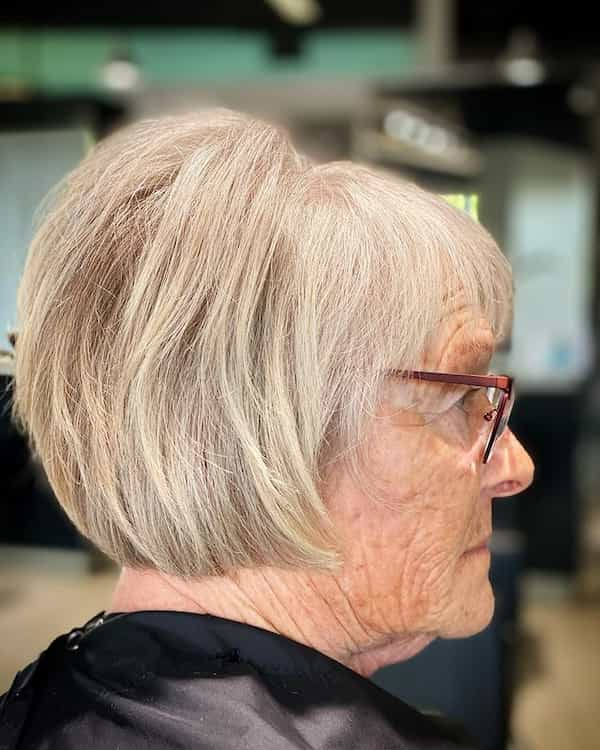 4. Bob Mullet Haircut
Whether it is a lunch date you have planned out with your girls or you just want to run some minor weekend errands, you can trust the bob mullet haircut to go with you all the way. It never disappoints you no matter the outing. This haircut from another angle can be seen as shag haircut.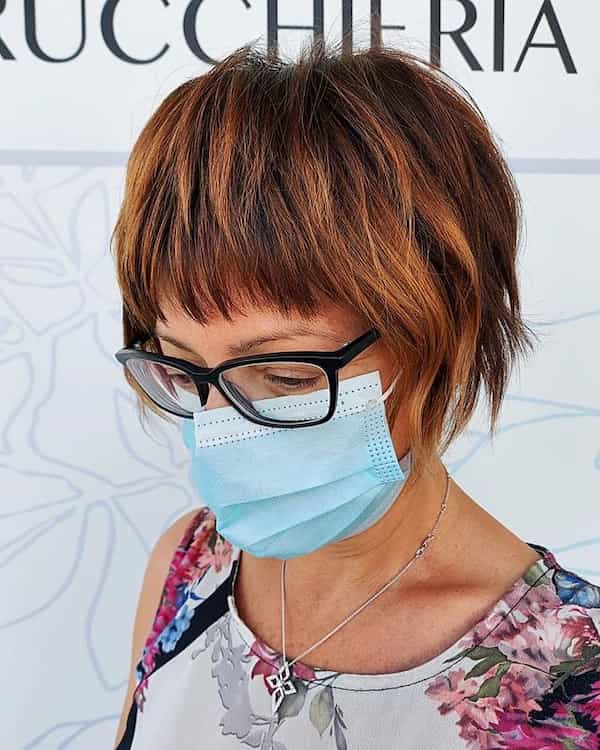 This curly bob haircut just as the name implies is full of curls that you can keep in perfect shape with curl enhancers. With a couple of highlights, you can make sure your curly bob is far from boring.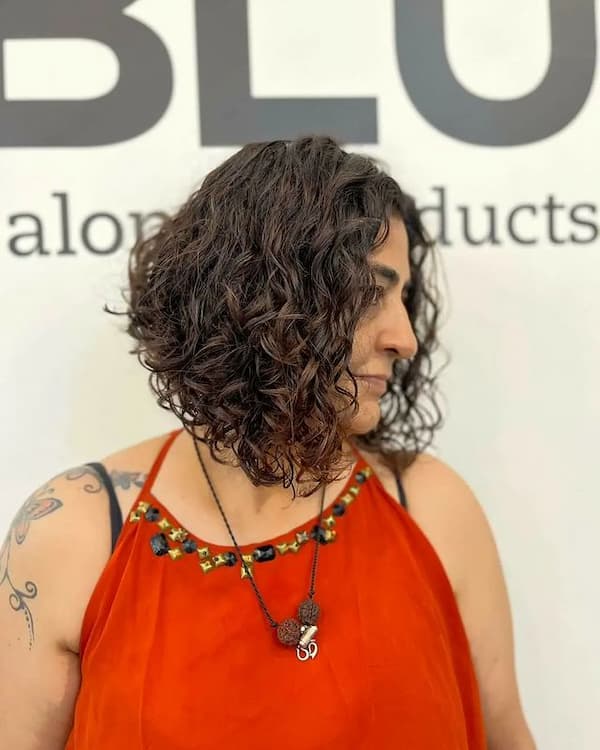 6. Bob Haircut for Thick Hair
The bob haircut for thick air can be seen as having soft, airy layers but it can be edgy too. This haircut is perfect for ladies that have thick hair as all the layers will evolve to create a beautiful feathery style.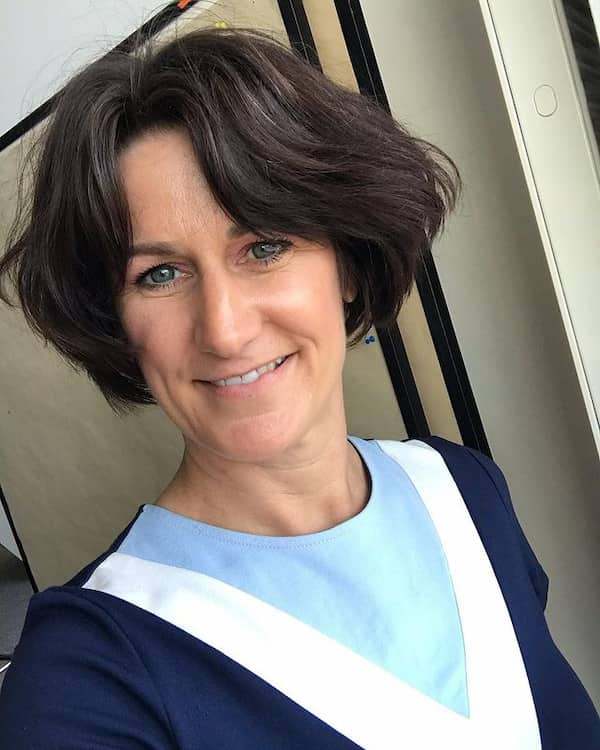 7. Graduated Bob
Some people call this the Karen bob while hairdressers call it the graduated bob. This style is a popular haircut that you never go wrong appearing in. It features different seamless layers with a shorter back and it is ideal for all ladies and faces.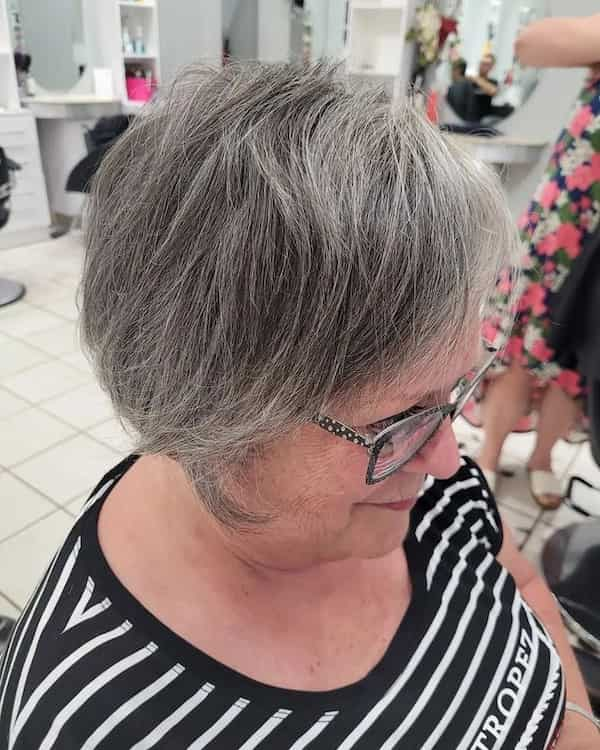 8. Short Blonde Haircut
The simple short blonde haircut is still full of plenty of styles particularly when you allow a center part to run through. It will allow the color of your hair to shine through and it is a great style you can adorn anytime.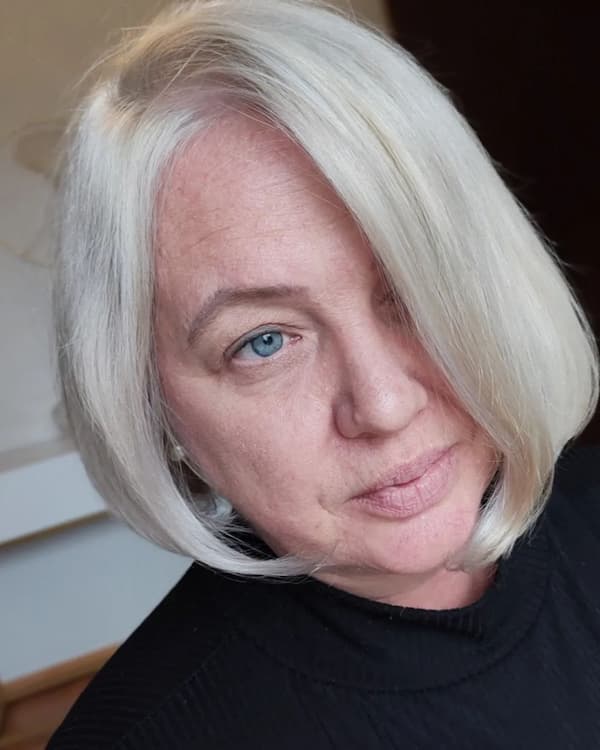 9. Short Graduated Blonde Haircut
For women on a hunt for a flattering lifestyle, graduated bobs should be among their top picks. When there are highlights in several shades, it will help to complement your skin tone for a great look.
10. Bob Haircut for Plus-Size Older Women
With this bob haircut, plus-sized older women can have beautiful transformations in their looks. I can boldly tell you that this hairstyle is just perfect and ideal for women with chubby or round faces. If you got round face, you can as well check out my post on low maintenance haircuts for round faces.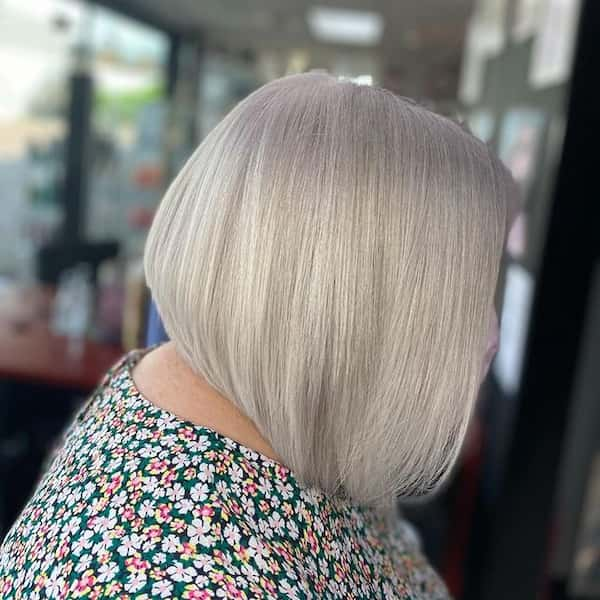 11. Textured Bob Haircut for Older Women with Glasses
If you wear glasses, a bob of any kind will be a great fit for you. This textured haircut comes with straight angles yet with the smoothness and richness of its fine color, it is bound to bring out the best in your style.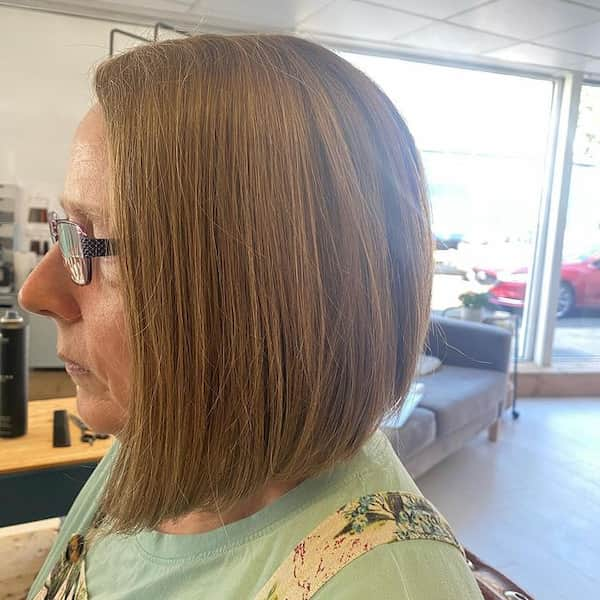 12. Icy Bob with Bangs
Icy bob with bangs is perfect for keeping you young and fresh. You can decide to opt for blunt bangs and for women who don't like blunt bags, the long-angled bangs are a classy option.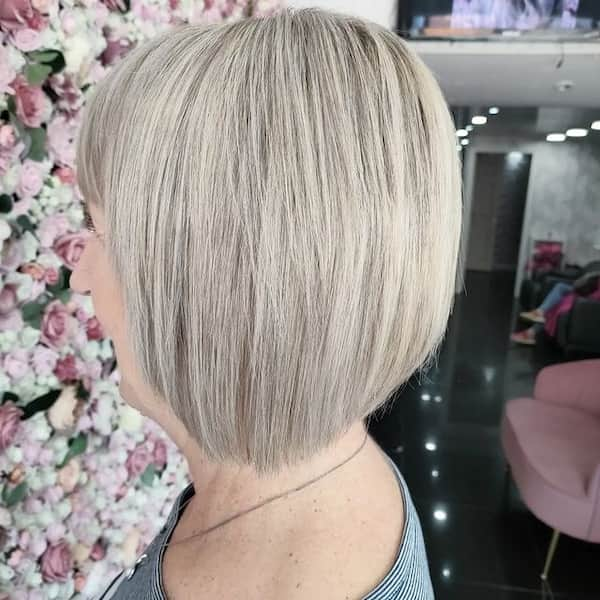 13. Thick Graduated Layered Bobs
This beautiful haircut is something that can never misplace your style. If you would love a fuller and thicker graduated bob with chop ends, then, this is a haircut that should be top of your list. With its fresh blondes and brown, you can bid farewell to the roots. It is a perfect transformation.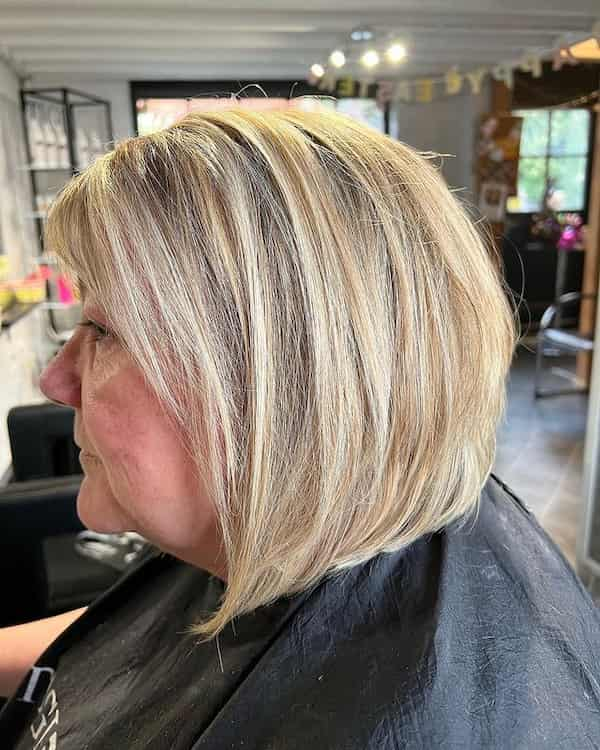 14. Thick A-line Bob Haircut
A-line bobs are always in style and when you pair them with bangs and a few complementary colors, then you will bring out the best style in older women. You can have blonde as the main color and work with some darker highlights to give the face a pop of framing.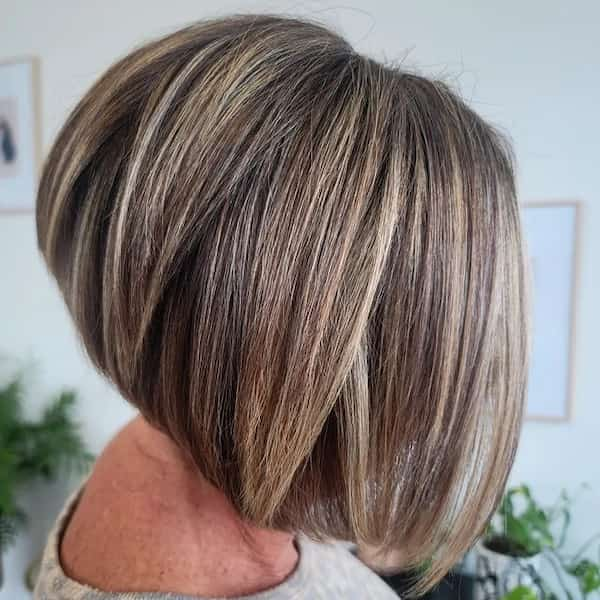 15. Wavy Bob Haircut
Women with thick hair can try out bob styles for themselves. With the shorter and playful cuts that this style features, it is bound to bring out the stunning look you have been hiding beneath your hair. If you are just growing your natural hair color, this is also a haircut you should try out as it is an absolute game changer in that regard.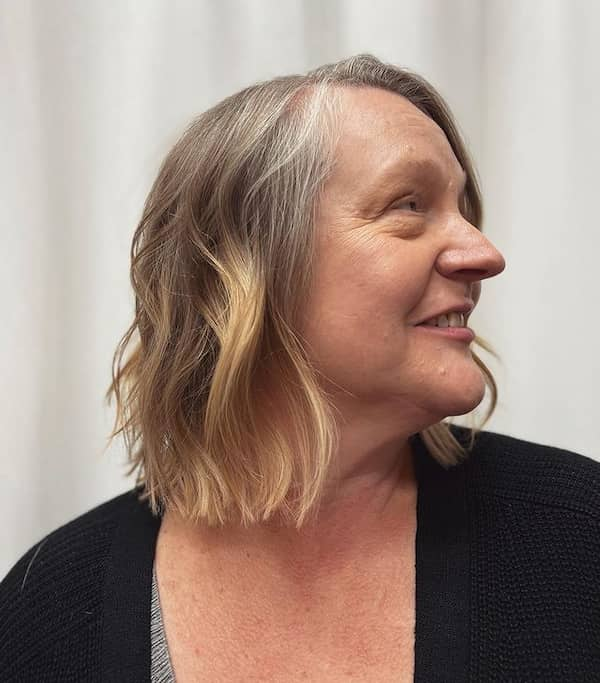 16. Shaggy Bob Haircut
For women with round faces, the shaggy bob haircut can come in quite flattering. You can tell your stylist to help put in some bit of short layers. These short layers can be inserted an inch from the scalp till it runs to the body.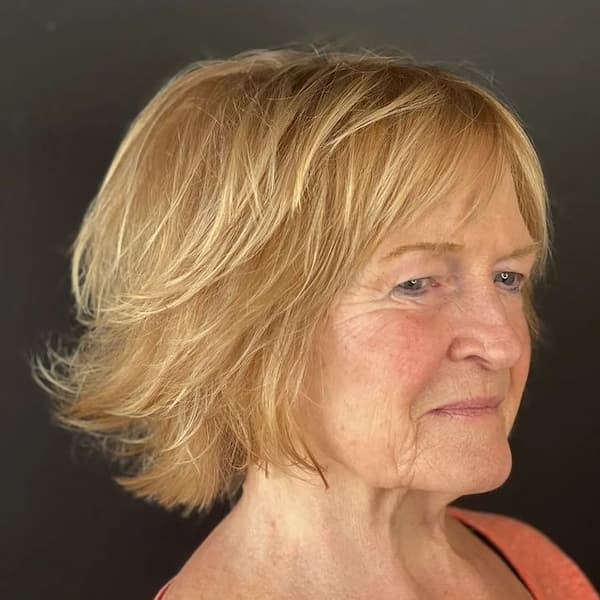 17. Classic Bob Haircut
The classic bob haircut is a perfect way to enhance the beautiful natural color of your hair. Even though it is straight and simple, it is still classy.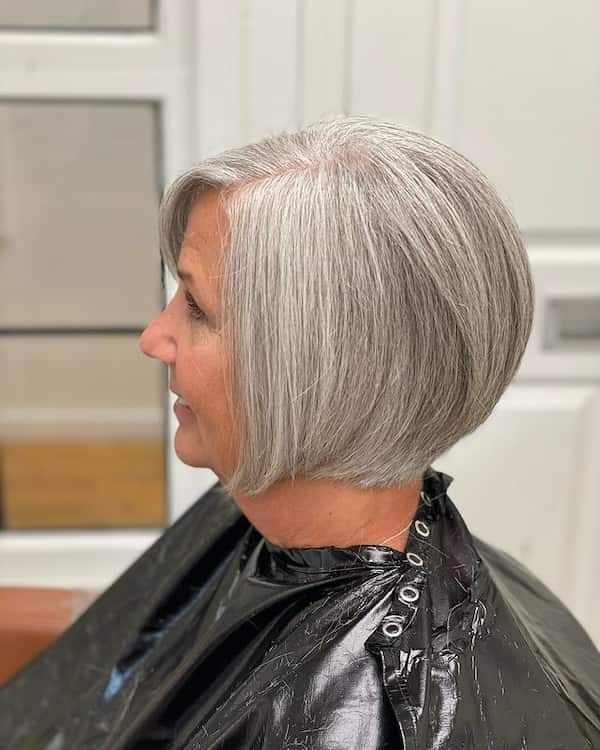 18. Short Gray Bob Haircut with Bangs
The Gray Bob haircut is a perfect fit if you want to let your natural grey hair shine through. You can ask your stylist to help trim the edges for a perfect bob.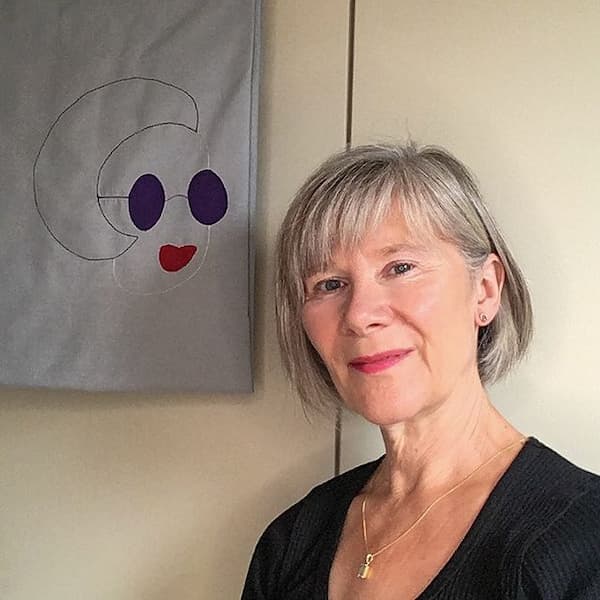 Bob haircuts for older women come in different styles, lengths, and sizes. You can also add tweaks in the form of layers, bangs, or highlights. You can switch up your haircut with any of the bob styles we have picked in this article.
Suppose you want some more haircuts inspiration? Then you feel free to check some of the posts below, And I do hope you find this compilation of these bob haircuts for older women helpful and inspiring.
And finally, if you got questions or feedback, do not hesitate to let me know by leaving a comment below right now.
Pin for Later.