Are you looking for inspiration on short haircuts for women over 50? Then do not worry because this post got you covered with ideas you'll love to recreate.
Most people pay so much attention to what they wear and ignore how important their hairstyle is to their entire outfit. Anyone who has average knowledge of fashion can attest to how important it is to have a befitting hairstyle.
That poses a fresh problem for older women. Since they tend to lose hair as they get older, it's somewhat difficult for older women to copy any fashionable hairstyle available out there.
Thankfully, there's almost always a short alternative for every fashionable hairstyle. If you're looking for short haircuts for women over 50, here are some of the best options that work with most outfits.
Short Haircuts for Women Over 50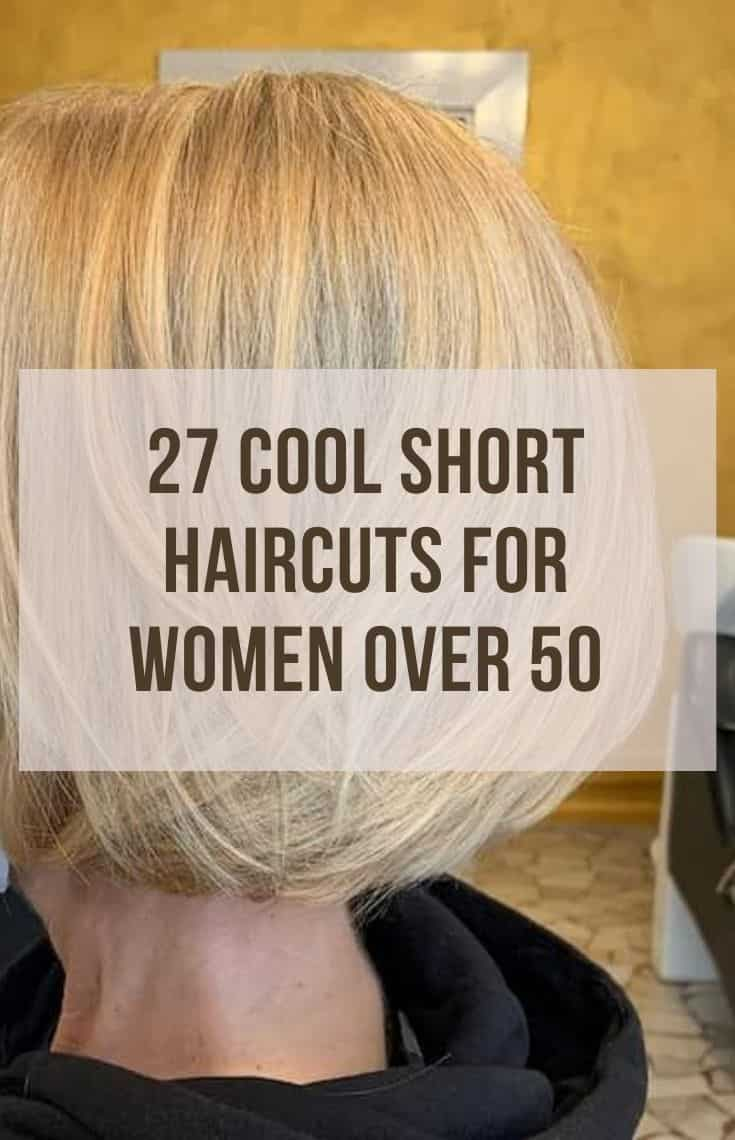 A pixie is probably the most common haircut for older women that don't require so much hair. If you have enough hair to cover your forehead, you can keep the fringe for a refreshed look.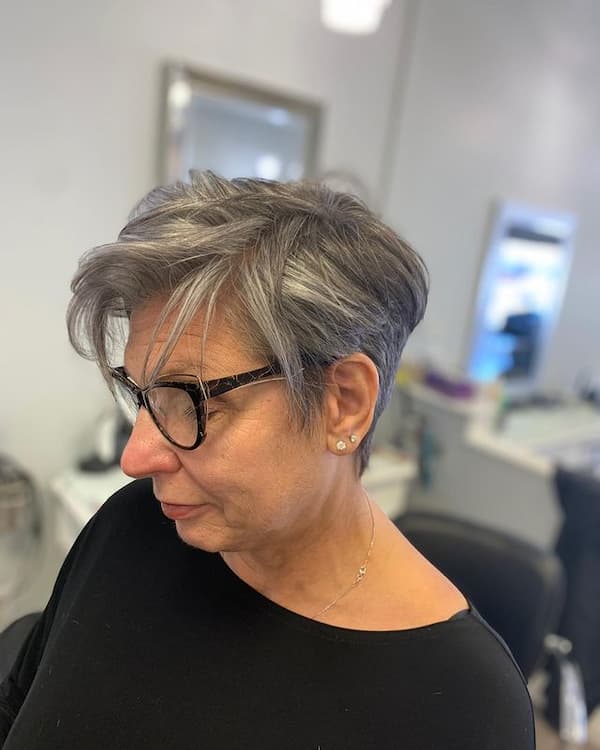 If you don't mind a bit of dye on your hair, a balayage layered bob is another cool hairstyle idea for short hair. With how cool it looks on her, there's no doubt that it's perfect for women over 50.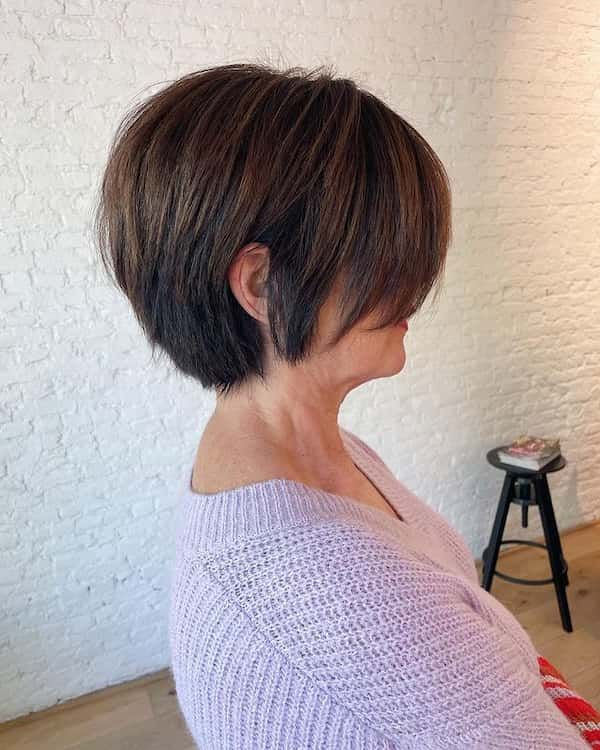 3. Platinum Blonde Pixie Cut
If your hair color allows, you can get a pixie cut on a platinum blonde to create a visually pleasing mix of the two. The photo illustrates how you'll look afterward, and it doesn't look bad in my opinion.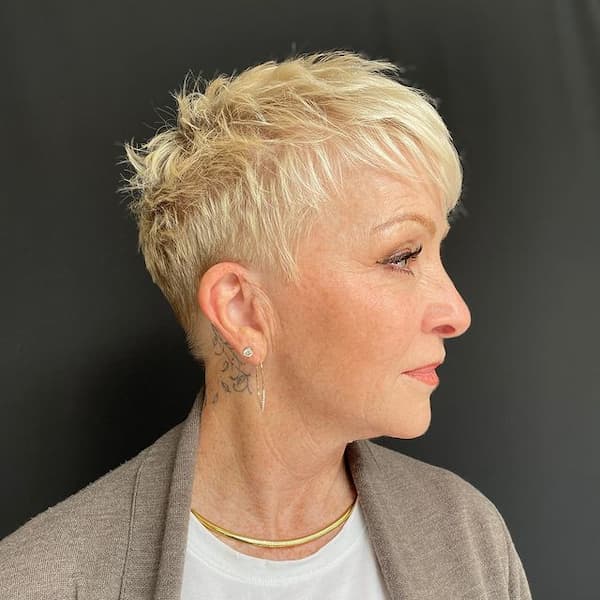 4. Crow Buzz Cut
When getting hairstyles, you can always explore mixes between two cuts. Crow cuts and buzz cuts are popular among people with short hair, but why not mix both to create this masterpiece?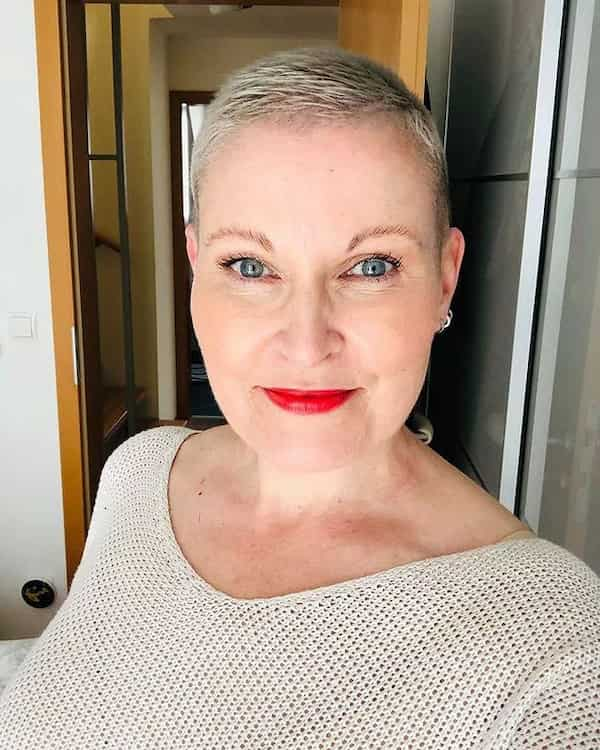 If a simple pixie cut looks chic enough for you, there you have it. It's more appropriate for women with superfine hair that will barely survive excessive hairstyling combinations.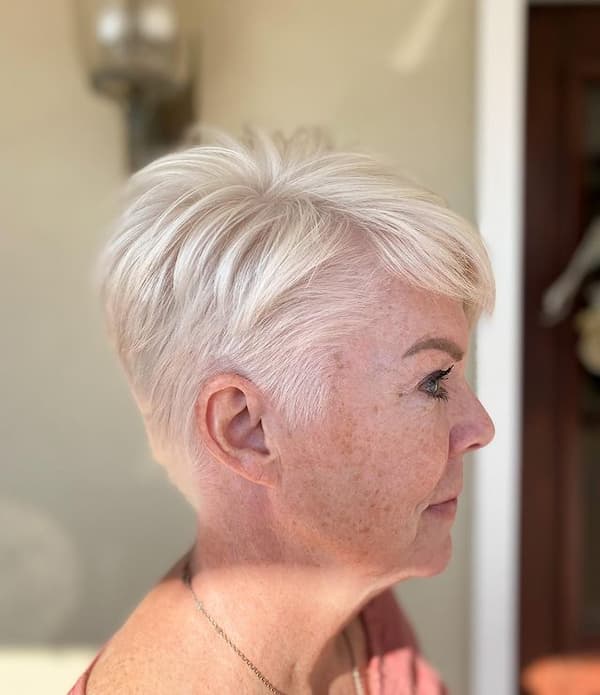 It shouldn't take up to the seventh idea to suggest a bob cut, but here we are. It doesn't matter how short it is; if it's deserving of a cut, it can get a bob cut, and it never looks bad!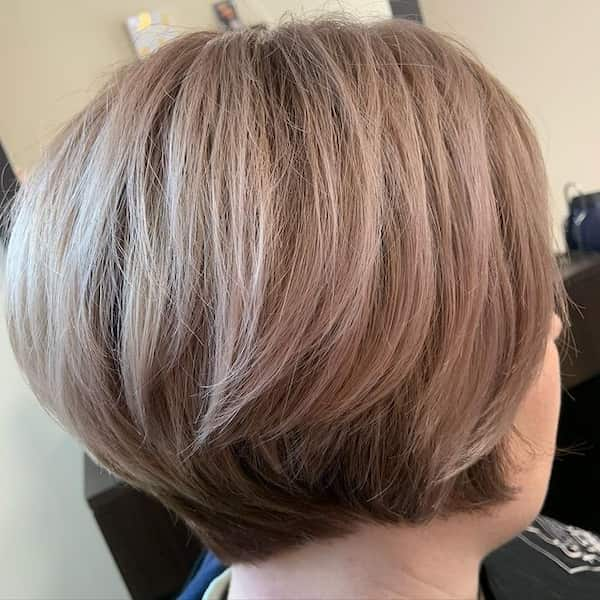 8. Gray Neck Length Thick Bob Haircut
If your hair is a bit longer than what makes the regular bob cut depicted above, there's the option of a neck-length bob cut. While it's going out of the short hair territory, it's not quite in the medium range yet.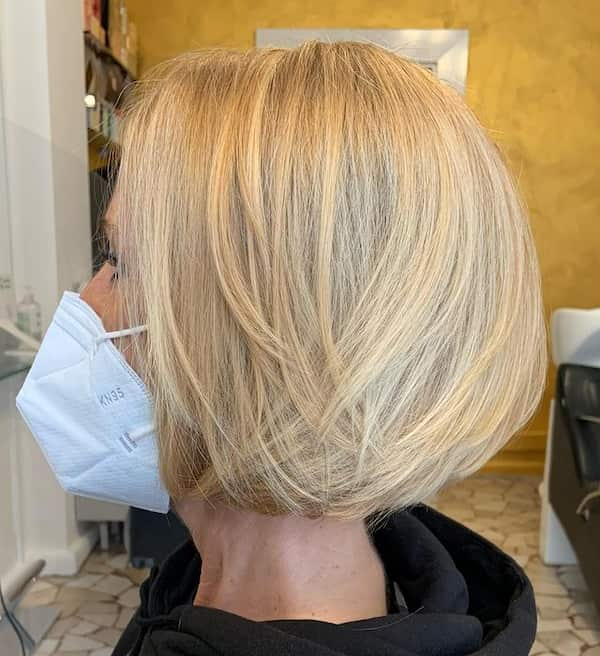 9. Short PixBob Hair Cut
You don't need excessively long and thick hair to make the perfect hairstyle. With your regular blondish and fine hair, a short haircut should look just perfect.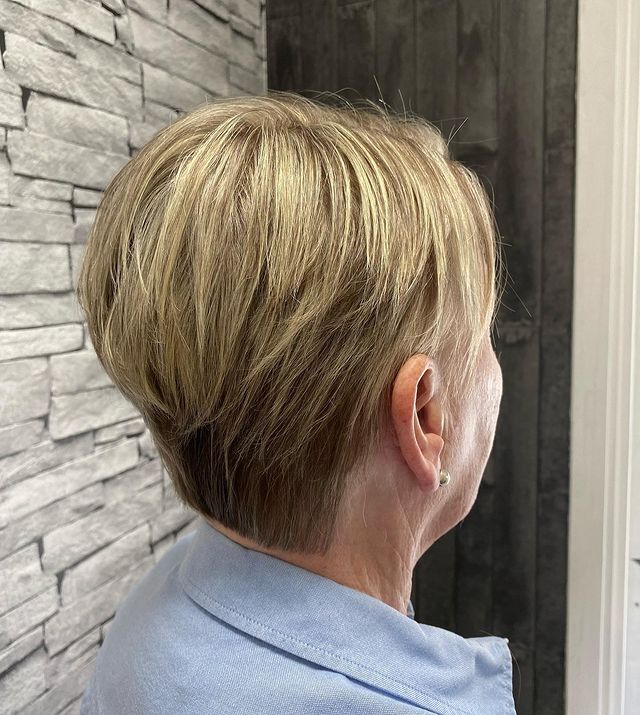 10. Short Wavy Pixie Cut for Thick Hair
Having wavy hair is an added advantage when it comes to getting haircuts. With a regular short haircut, the natural wavy look of her hair makes it look like a complicated style of some sort.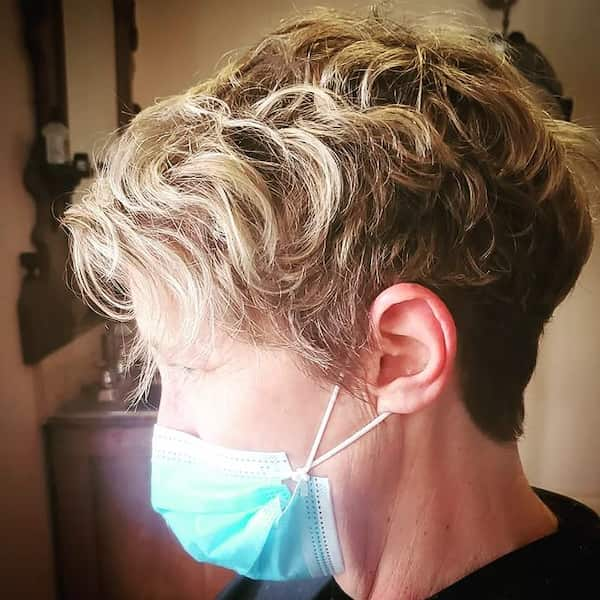 11. Dimensional Layered Bob
How about layering a bob in dimensions? That doesn't only sound good in theory, you can try it yourself, and as you can see on her, it's a pretty darn good hairstyle.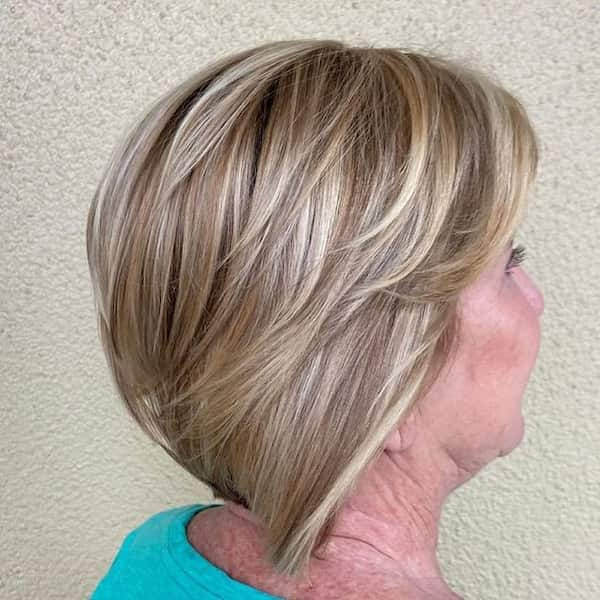 12. A-Line Bob with Bangs
A-line bobs were never my thing until I saw this hairstyle. If I had short hair, I think I'd probably keep my hair this way 100% of the time!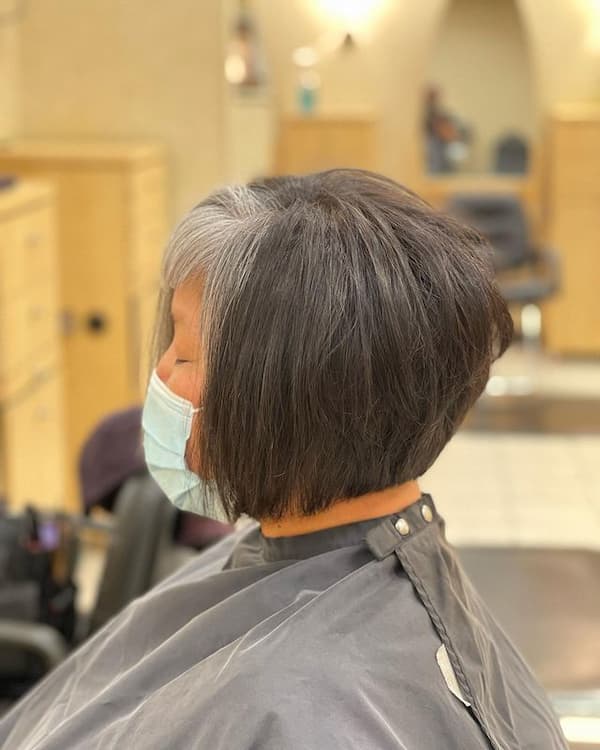 13. Edgy Cut with Grunge Bangs
Instead of leaving your bob cut to the end naturally, you could make their edges look better to automatically get this haircut. For a woman clearly around the age of 50, the hairstyle does look sick.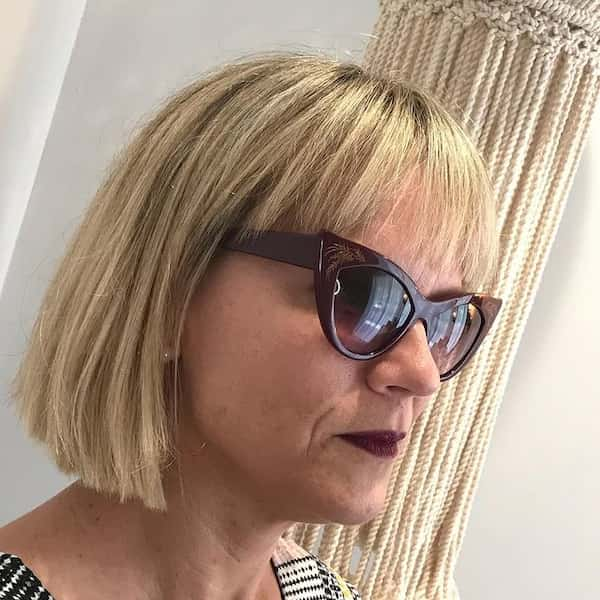 14. Pixie Perfect Paula
If you're looking to make your short hair look as thick as possible, there's hardly a better way to do it. The pixie is naturally a good hairstyle for short-haired women, but when styled this way, it looks just perfect.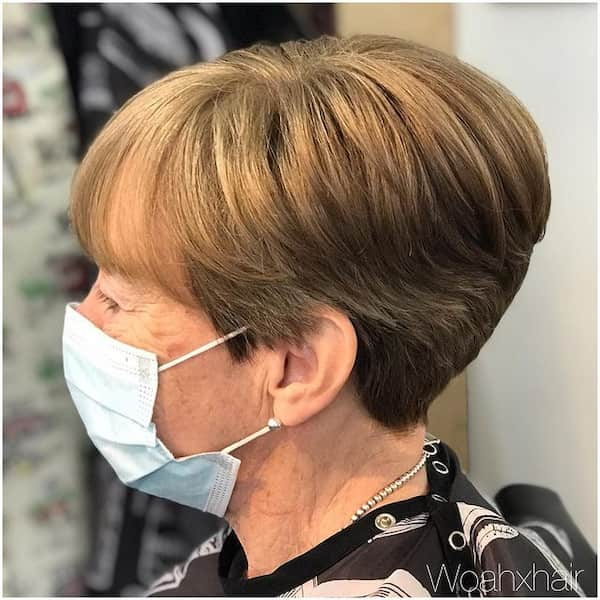 15. Chin Length Wavy Bob Cut
Getting a cut on wavy hair does make you look more dazzling and her look here is enough proof of that. A pro tip if you're considering this: the waves don't have to be natural.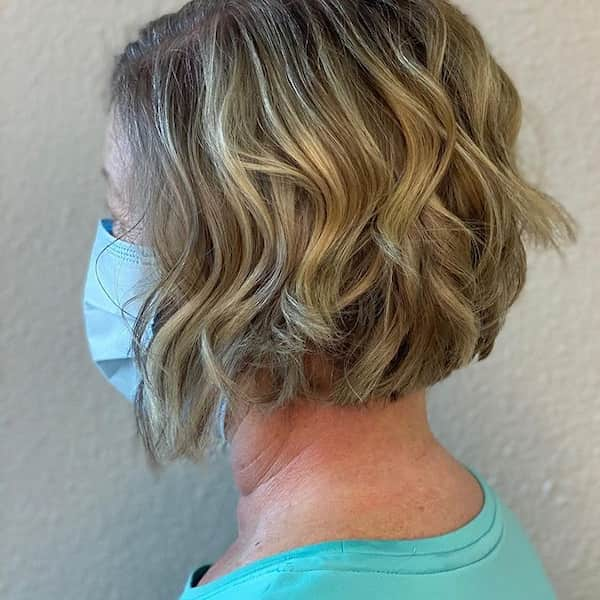 16. Short Lob Haircut
Short lob does sound somewhat weird, given that lob is a contraction of long and bob. I guess it doesn't matter what you call it as long as it looks this beautiful!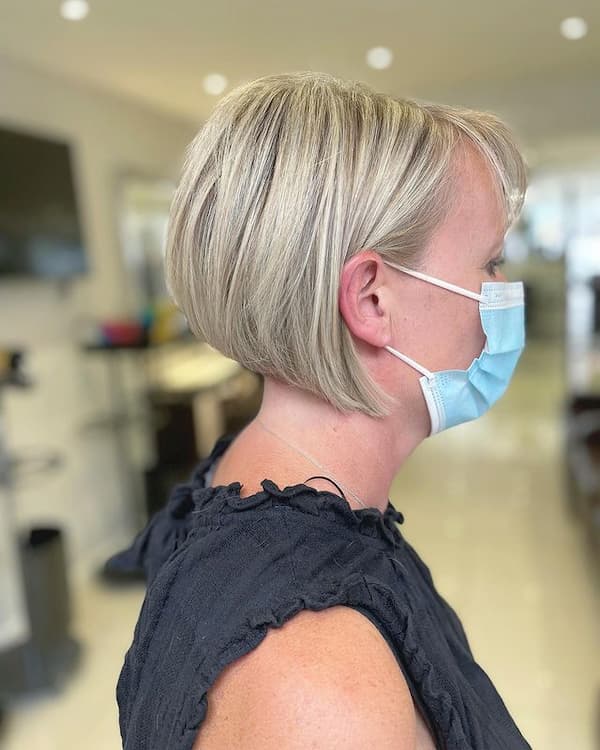 17. Textured and Layered Haircut
Making layers out of fine hair can be somewhat tasking, but she nailed them perfectly. In addition to being simply beautiful, I'd argue that this layered cut does make your hair look fuller.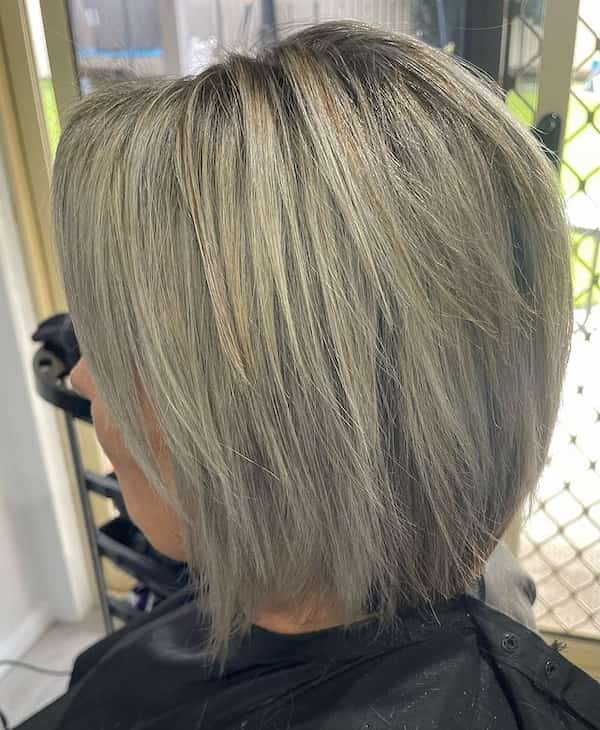 When making haircut recommendations for older women, it's not uncommon to see those with thick hair being left out. If you feel left out, don't be; simply make a textured pixie and you'd be thankful you did.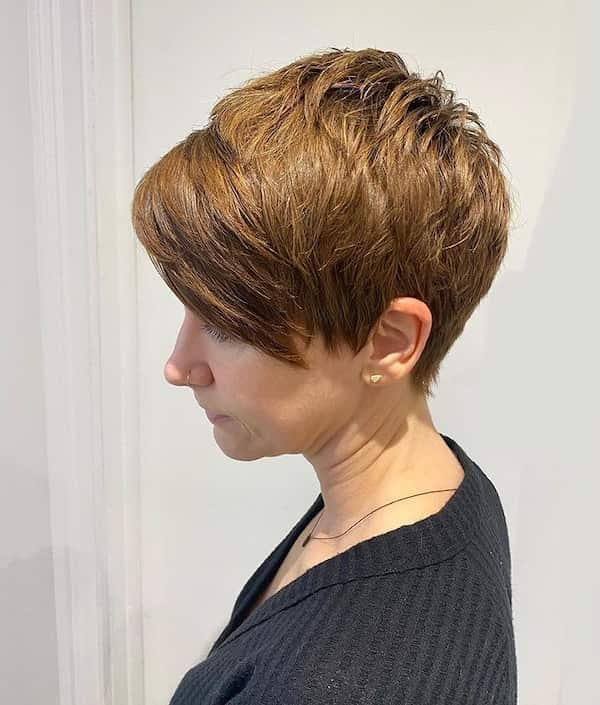 19. Stacked Haircut
A stacked haircut is another one of the short hairstyles for women over 50 to try. Frankly, I'm finding it difficult to differentiate between the different kinds of layered hairstyles here because they all look similarly beautiful.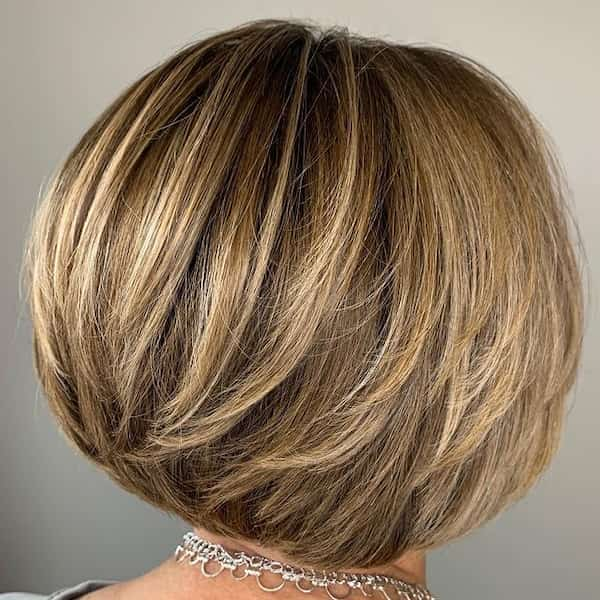 20. Stack Short Bob for White/Gray Hair
If you have completely white or grey hair, here's another hairstyle idea that might work for you. This time, it's a bob, but with the color as one of the major defining features.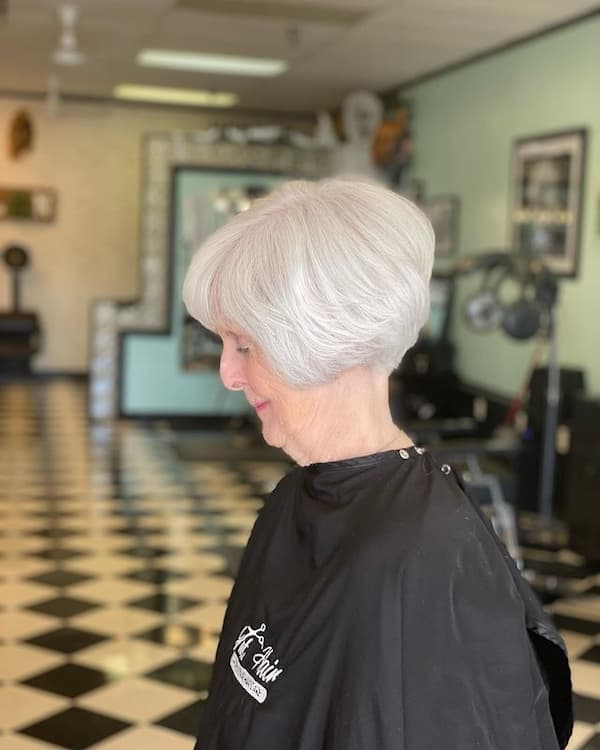 21. Messy Short Haircut for Over 50 with Glasses
Truth be told, this haircut looks somewhat complicated and will probably be tasking for the hairstylist. Getting the bangs seems like a pain in and of itself but everything comes together in the end.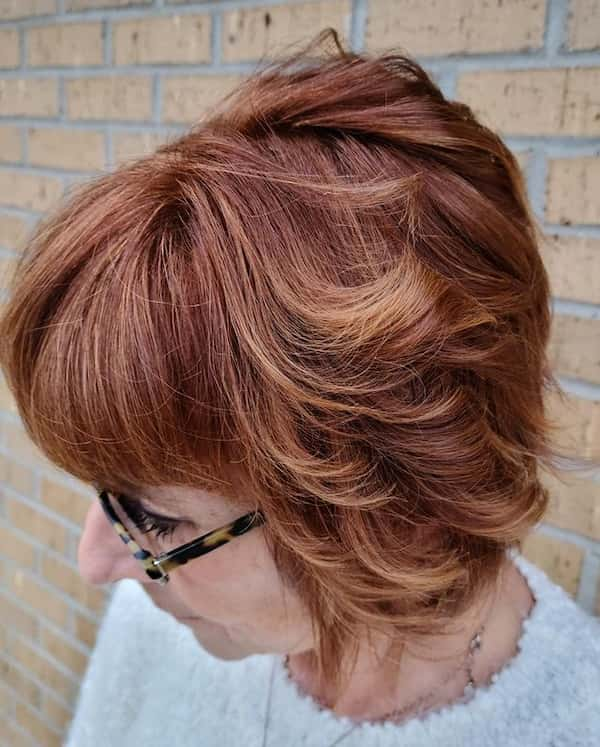 If you want to create more texture on your hair, you should probably consider going with this haircut. Use her bright smile and friendly look and you'll always look great for the camera.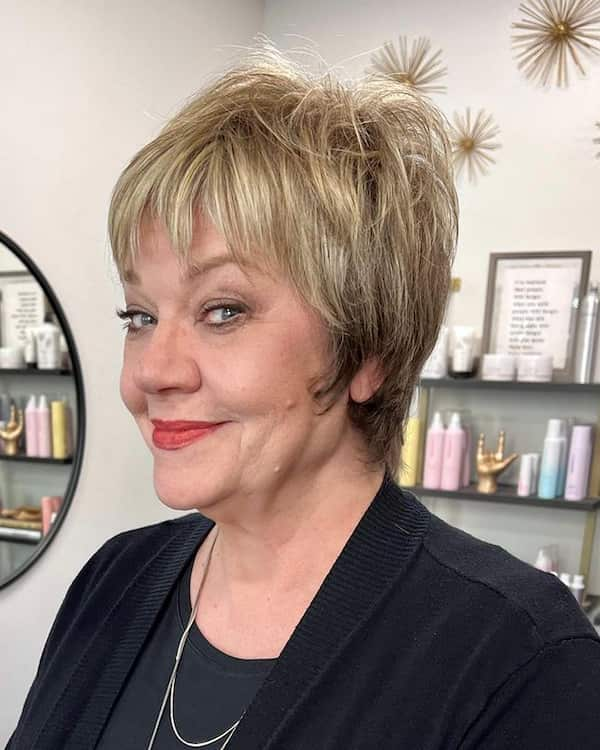 23. Bob Pixie Cut (Bixie)
It's natural to want something between a bob and a pixie, and yes, it exists. If you're in your fifties, you may want to add a bob pixie cut to the list of things you should try at least once for its sheer beauty.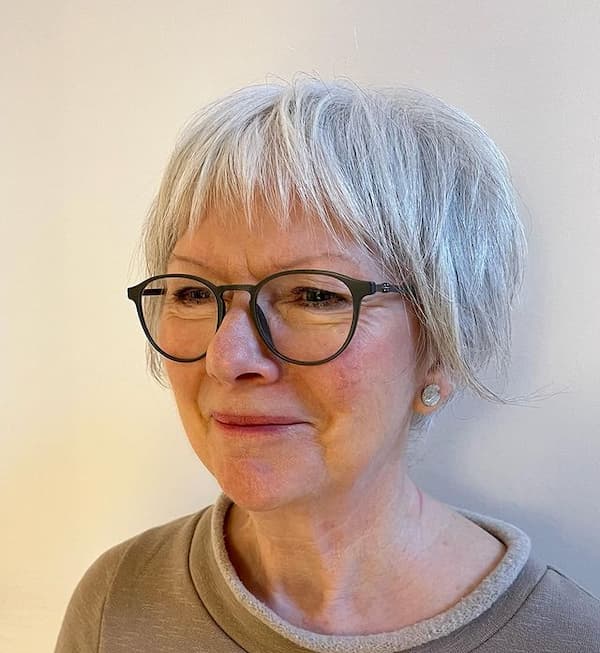 25. Shag Mullet
Shag mullets may look very alluring, but it has pretty steep requirements. Firstly, you need medium-length hair and the determination to look good. A few couple of minutes later, you'll be left with this.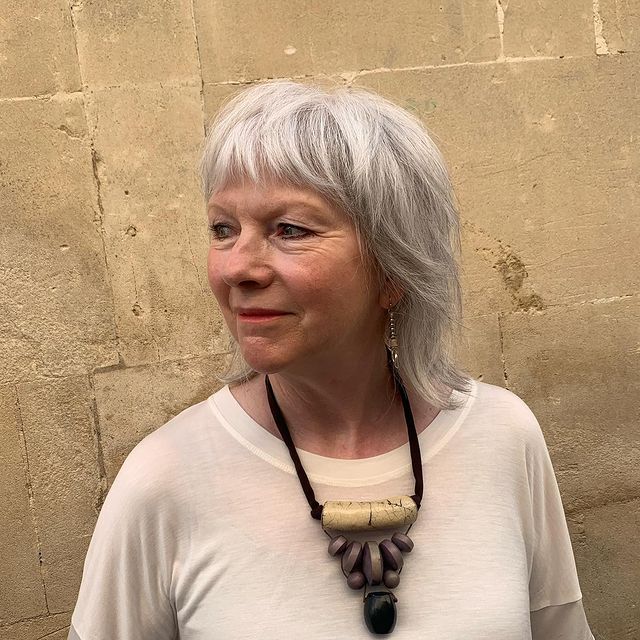 25. Short Thin Gray Hair Cut
For some reason, I do like this cut. Maybe it's the simplicity of something without layers, maybe it's part of her natural beauty, maybe because she uses masks out of consideration for others during these hard times. Either way, she looks chic.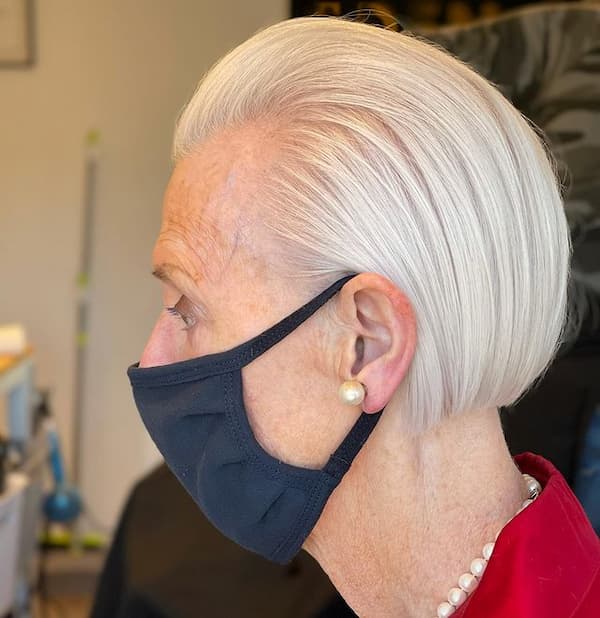 26. Gray Hair Undercut
The undercut sounds like a massive pixie, and I'm not a good fan of the short length. If it looks like a good idea to you, it's objectively one of the better options in the collection.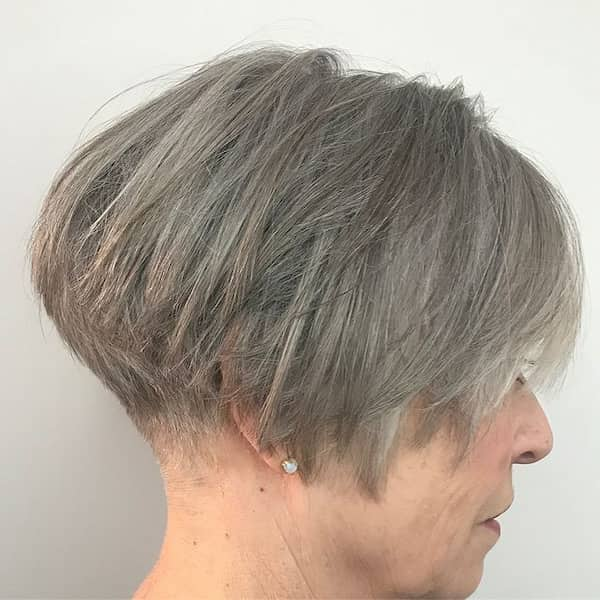 The best short haircut for thin hair sounds very vague, but trust me, that's what it is. A bob cut for black hair isn't what you see on a normal Tuesday, but it seems like this haircut is out to make waves. An excellent hairstyle for women over 50.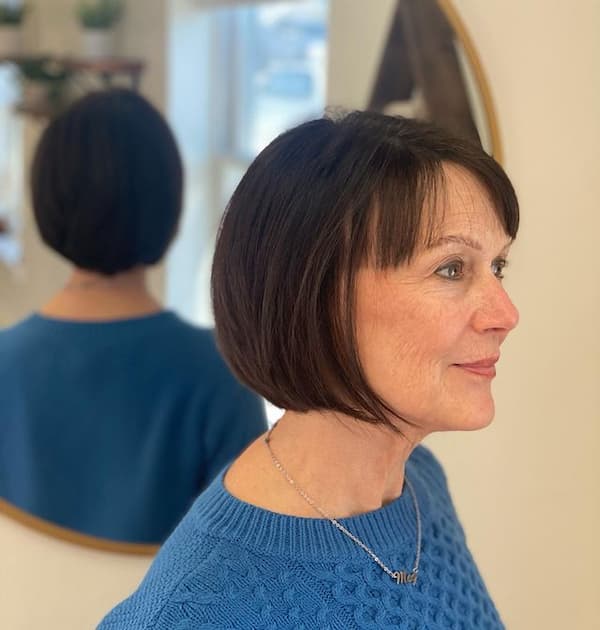 And that's the end of the gallery, you want some more haircuts inspiration? Then you might be interested in some of these posts.
I hope you find this compilation of these youthful short haircuts for women over 50 inspiring.
Lastly, if you got questions or feedback, do not hesitate to let me know by leaving a comment below right now.
PIN FOR LATER.