Haircuts
15 Cool Short Shag Haircuts for Older Women
Today, were going to take a look at some of the best short shag haircuts for older women that you'll find very inspiring
Beauty should not fade with age and so even women in their forties and fifties should be able to wear any hairstyle that they want. If your hair lacks volume, a hairstyle that you want to try out is one of the modern short shaggy hairstyles.
Shaggy hairstyles are all about choppy ends, layering, and a ton of texture. Your hair stylist will add volume to the hair whenever necessary and create dimension if you have flat hair and ensure breakage is prevented.
Now, let's see some of the trendiest short shag haircuts that you can wear.
Cool Short Shag Haircuts for Older Women
To know how amazing older women look with short shag haircuts, then, you need to take a look at the following trending styles.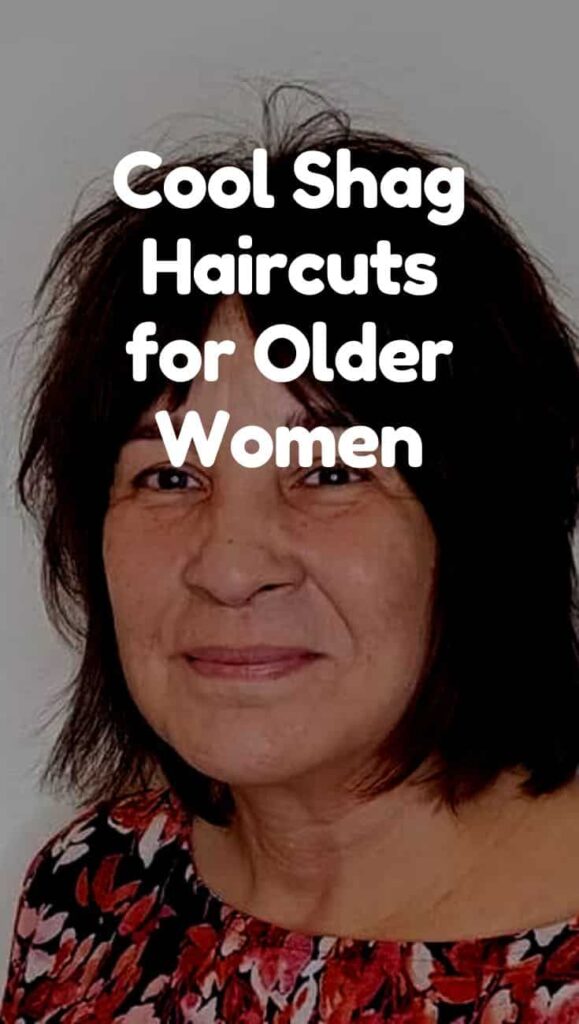 1. Short Gray Shag Haircut for Thin Hair
A short gray shag hairstyle can make you look more youthful and versatile. A shag haircut features body and texture and this is what makes this haircut look so appealing. If you have naturally fine gray hair, then, this is one hairstyle you want to try out. It is quite versatile as any woman can wear this haircut. It will just need more styling.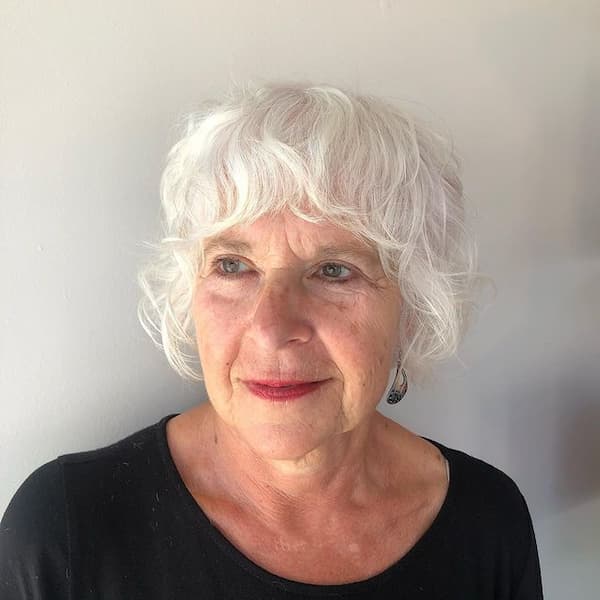 2. Curly Shag Haircut
With this haircut, you have all the pops of copper in a blend of natural grey and a fresh shape. This will be a great haircut for your copper-themed hair.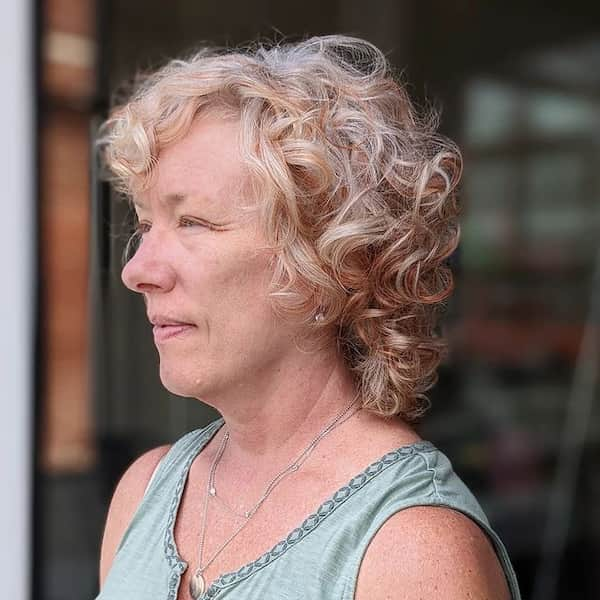 With the shag bob haircut, you have a style that features a lot of layers and extreme texture. It gives you curtain bangs for quality face framing and it helps your colored hair appear in the perfect style.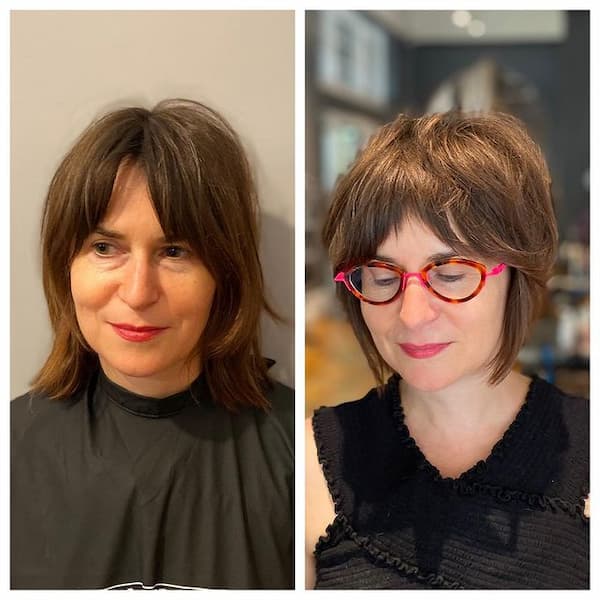 4. 70s Layered Shag Haircut
When you are transitioning from a short bob, the 70s layered shag haircut can be your go-to. It will help you ease through the grow-out period stages. The longer pieces will make your face look more elegant as they will elongate the face.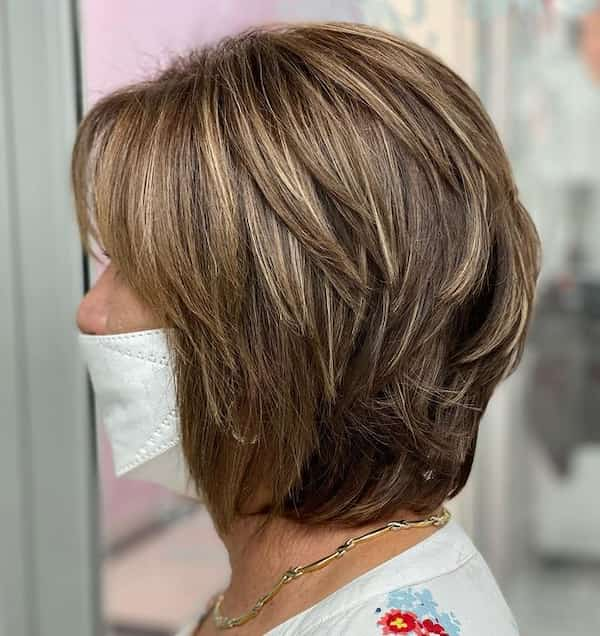 5. Wash and Go Shag Haircut
This is a lovely shag haircut for any woman to appear in. It comes in soft pieces to have your hair looking all shades of amazing.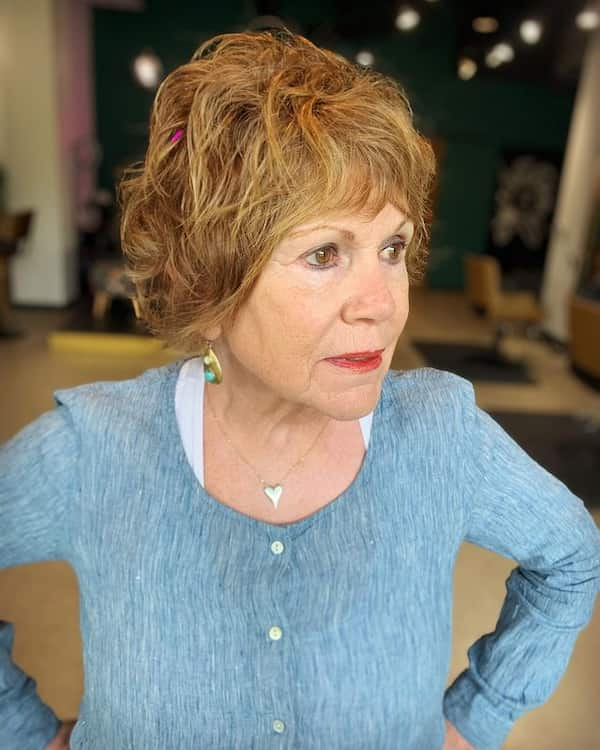 6. Wispy Short Shag Haircut
If your jam is short and has fun cuts, then the wispy short shag haircut is one for you. Even with your fine hair, this haircut is bound to add volume and texture to your locks. It is one hairstyle that will ensure that your face brightens up as you wear it.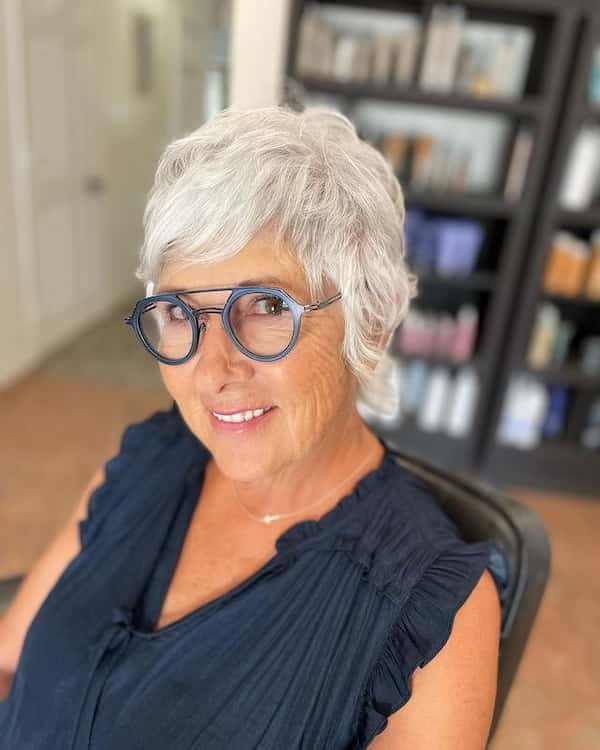 7. Piercy Shag Haircut for Thick Hair
This is a gorgeous Piercy cut and it is a kind of haircut you will love. It comes in easy, lived in and it will grow out seamlessly. Women with straight hair can pull off this medium shaggy hairstyle.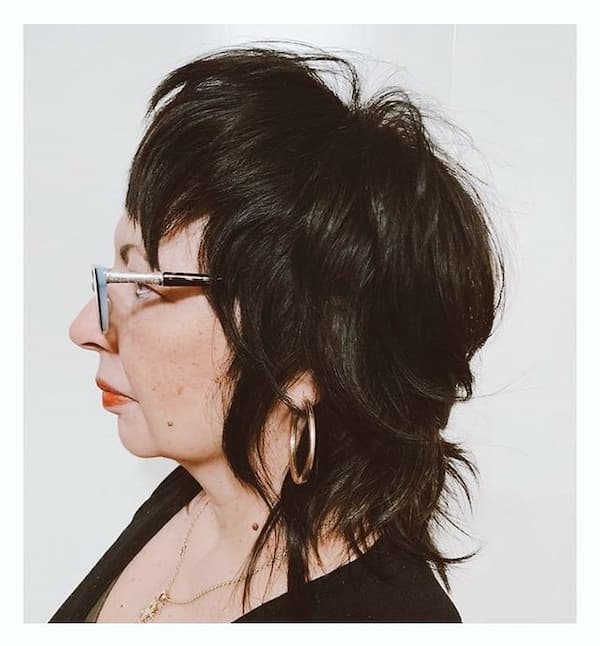 8. Layered Shag Mullet
When looking for a shag haircut for older women, you can try out this layered shag mullet. With a part in the center and some accents in the bangs coupled with side pieces to help contrast with the base color, you are set for all shades of amazing. If you crave some added lift, then, you can tease the crown to give you some form of the bouffant.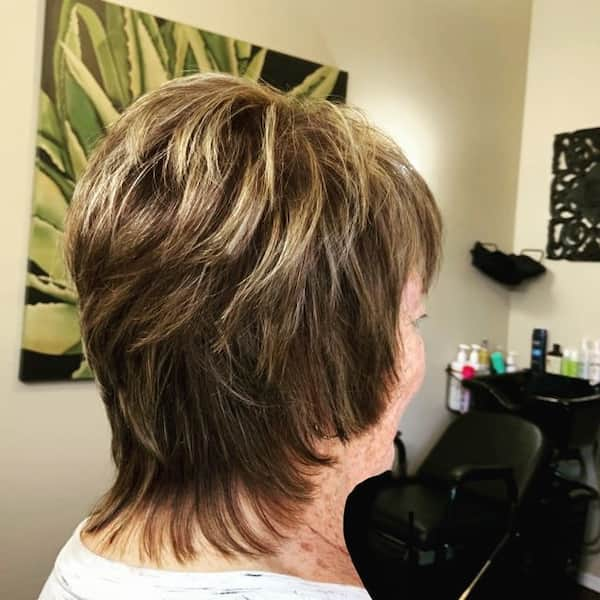 9. Brunette Shag
When you want to have a lot of height and volume, then, the brunette shag is one you can turn to. Brunette shags are a great option as they feature neat bangs across the forehead. To add to this casual appearance, you can tousle and tease the crown.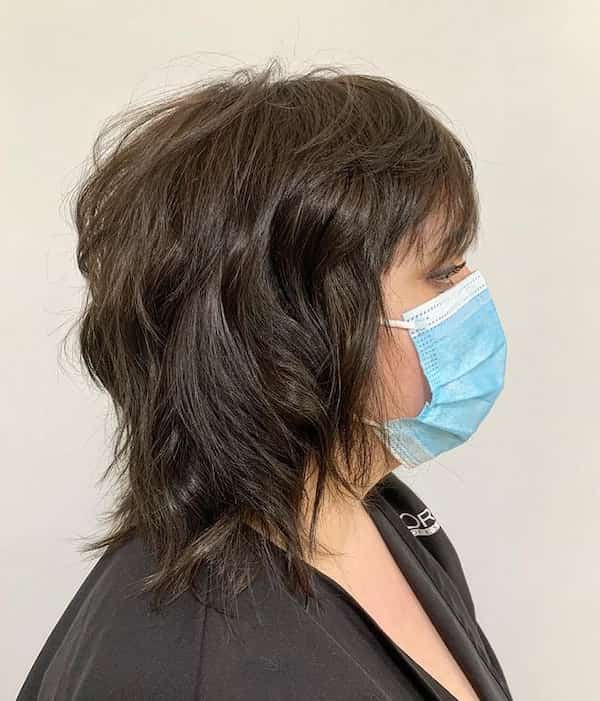 10. Texturized Shag with Curtain Bangs
If you need your highlights freshened up, this texturized shag with curtain bangs is one you will love. It comes with some lowlights for depth and this will enhance the wonderful look that this shaggy haircut already has.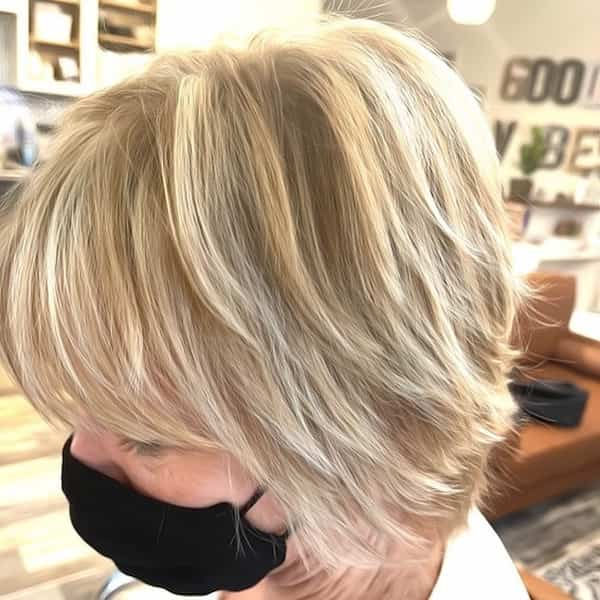 11. Shag for over 60
Women from 60 upwards prefer shorter hair and this shag for over 60 just models that. This haircut comes with bangs to help elevate your looks. It requires low upkeep to have your hair looking all stylish.
12. Textured Bob Shag
This textured bob shag is a fun, timeless, and fun beauty that makes you feel ageless. This can be perfectly crafted using a razor and shears. It can also be fine-tuned with a little braid on the side. This haircut allows you to have fun and express yourself through your hair.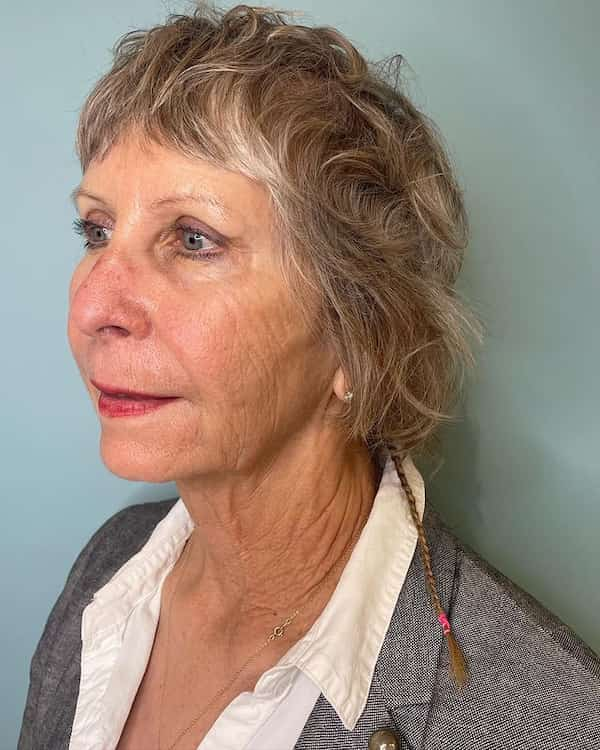 13. Shag for Women with Glasses
With this hairstyle, you can take on that shag vibe. This shaggy hairstyle helps to give you a very attractive look and it will certainly complement your glasses well. So, you wearing glasses is no issue for this shag.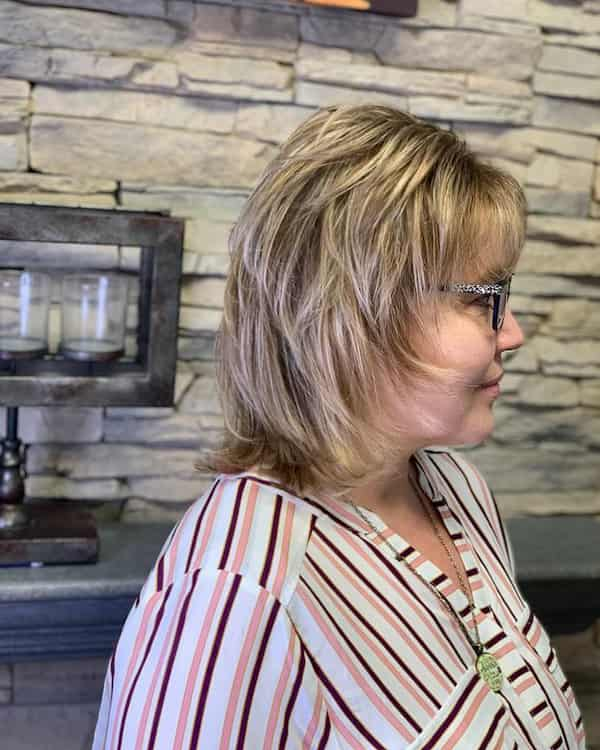 14. Textured Blonde Shag Haircut
This shag haircut is just gorgeous. It puts together a textured shag haircut with golden blonde highs and lows to give a breathtaking look. This look comes in more elegant and classier than a wavy style of the same length.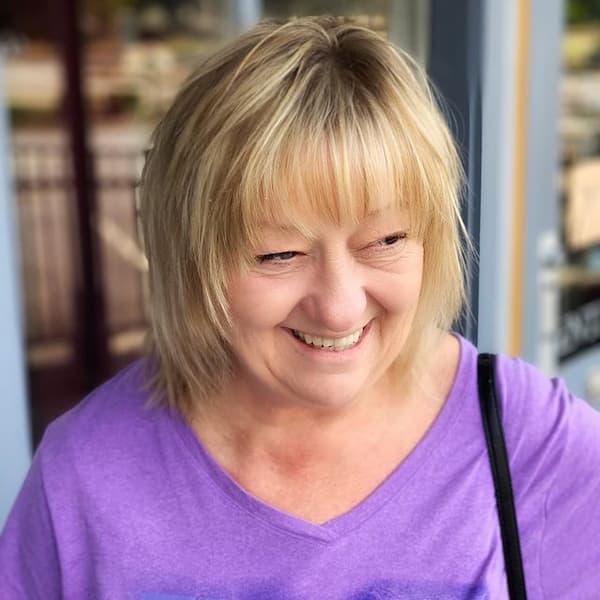 15. Thick Shag Haircut
This thick shag haircut can give you a nice trim as it will reduce the length of your considerably long hair a little. It will also soften the layers and have them feeling fresh and long for a look that you will have no issues loving.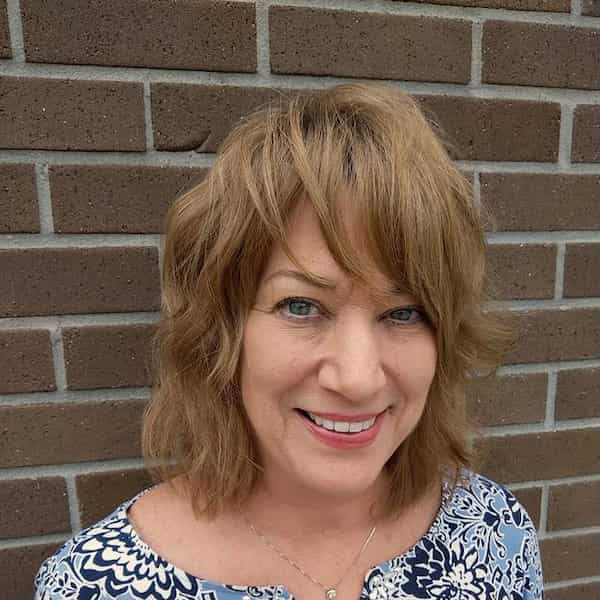 16. Short and Thick Shag
This haircut features a shorter shag for women looking for a classy and yet casual blend. It comes in to complement well with your perfectly shaped brows particularly if you have gone for manual shading. The added texture of this shag helps you create a whole new vibe. You don't have to wait any longer, go and sport this amazing look.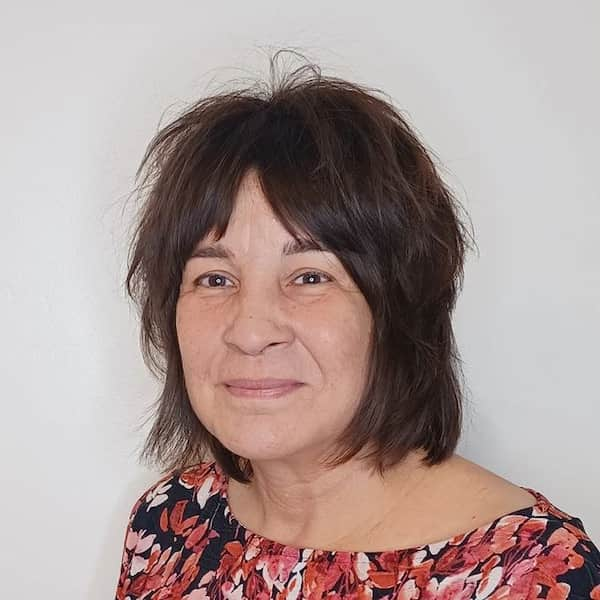 .
17.Pixie Blonde Shag Haircut
A gorgeous short blonde shag that will look just beautiful on you. This hairstyle allows you to wear your fine straight hair in a super feminine way that will allow you to cut the accents with your bright and sparkling eyes. The short-razored pixie with a lot of feathery layers and bangs is the perfect fit for your blonde toned hair. It will certainly give your skin a healthy glow.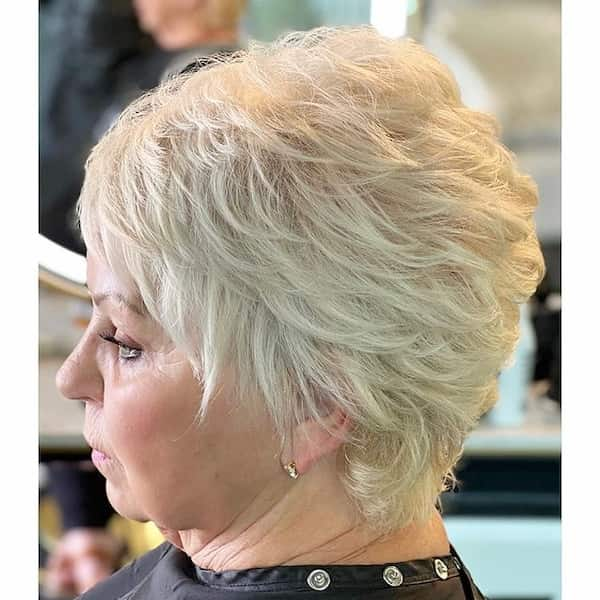 18. Short Shag Haircut
With this short shag haircut, you can create a lift for your body and fullness at the same time. With this haircut, you don't have to fight with mother nature as it allows you to embrace your hair type. This short shag hairstyle comes in great for older women as it brings out their best looks.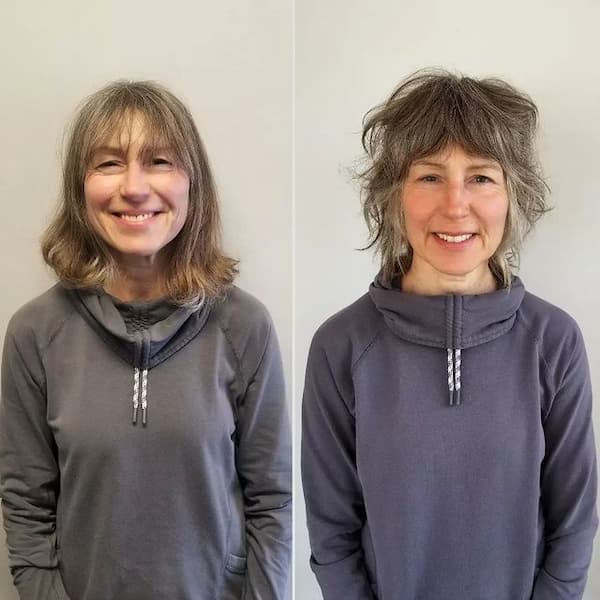 Shag haircuts for older women come in with cuts that offer choppy ends and tousled layers to bring out the best in these women.
So, say you have fine and thin tresses, then shags are the kind of haircuts that you want to be trying out. They help you achieve a hairstyle that features tons of volume and texture.
Look through our top picks of shags and go for your favorite, and if you need more inspirations feel free to check out some of these compilation we got for you.
Pin for Later.