Ladies with round faces are some set of unique people, just like every other woman. If you're looking for the best low maintenance short haircuts for round faces, then you're most welcome to this page.
This post will share some inspiring, cool, and copy-worthy haircuts for women regarded as low maintenance.
Isn't that something you want?
Best Low Maintenance Short Haircuts for Round Faces
The primary keys to maintaining a style at a lesser time, with less product, are quality styling tools and hair products. I recommend checking out this All-in-one hair dryer brush, hair straightener,  and this 1875 Watt hair diffuser.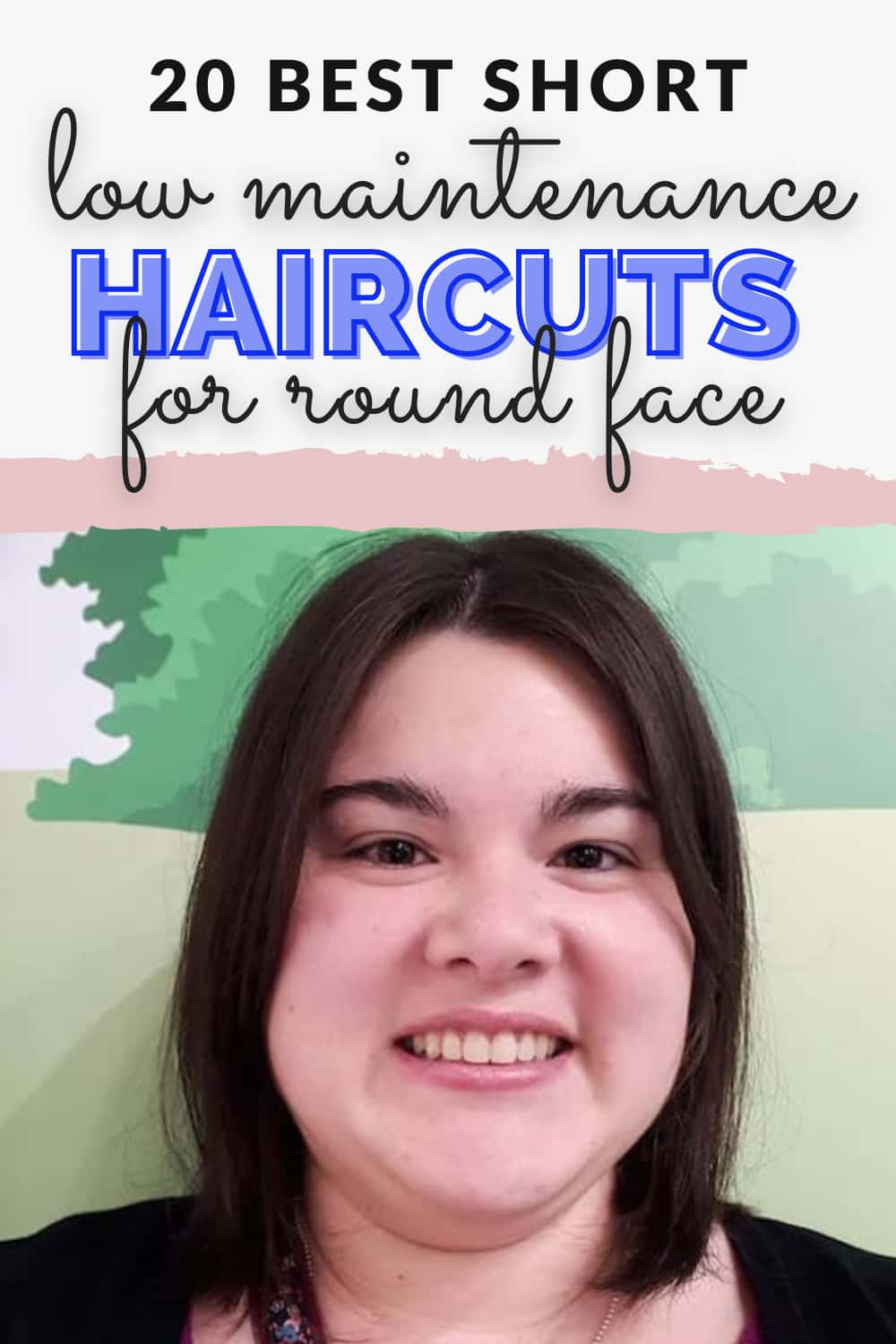 1. Stylist Low Cut + Design
I know some young women with round faces would be seeking to add extra touches to their hair; that's why I want to share this sweet haircut with a beautiful design at the back of the neck.
I have always known this style as undercut; I wonder what it would be called in your part of the world.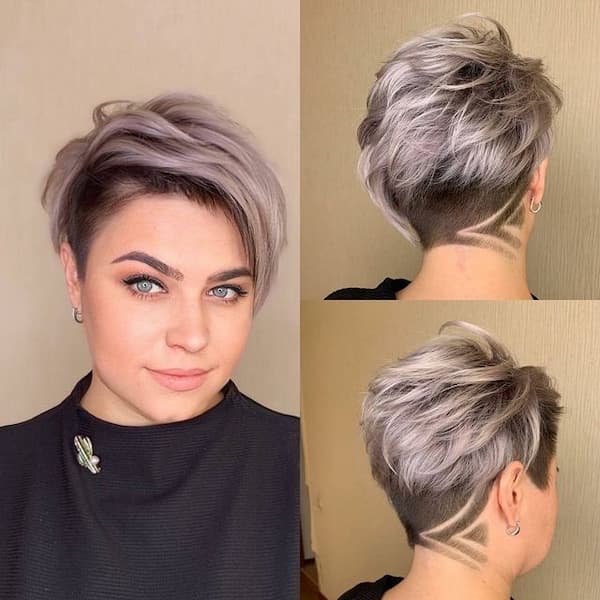 2. Chubby Round Face Short Bob Haircut
The next on my gallery is this inspiring thick Bob haircut. One thing you should do to make the style more of low maintenance is to avoid blunt end cuts.
Cute haircuts like this are a really good inspiration to a young girl looking for the best.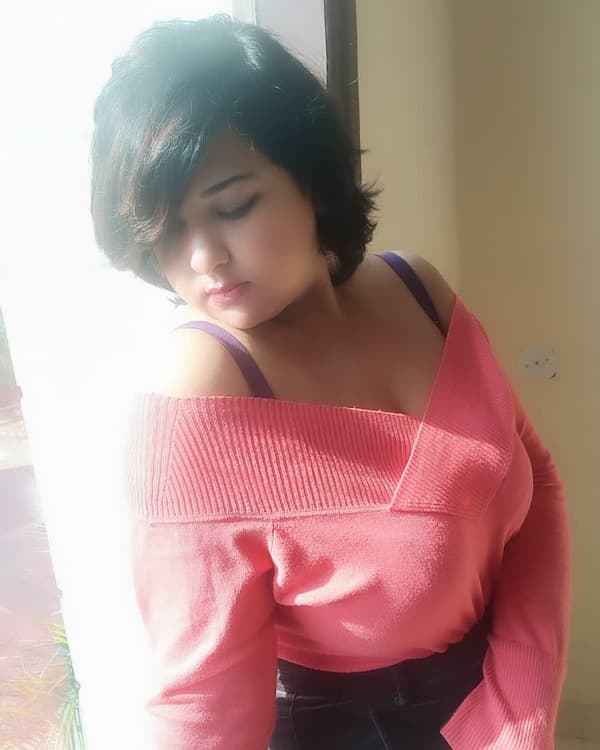 3. Round Face Pixie
After series of surveys and interviews with some stylists on Instagram, it came to my understanding that most women out there want to rock pixie cut at least once in a lifetime.
The problem with this style is that it doesn't suit some people, but if you have a round face,-then congrats because I have what you can lay your eyes on now, and thank me later.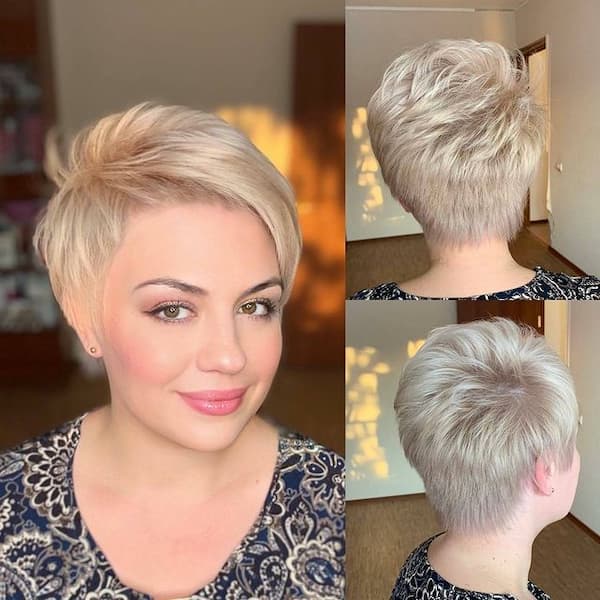 4. Round Face Bangs Cut
How do you want it? Rugged, rough, or cool? If you have a round face but aren't chubby, you might want to consider this a good inspiration.
The sweetness of hairstyling is that there is always enough room for creativity. And even when the creatives go bad, you have to give your hair some time to grow back.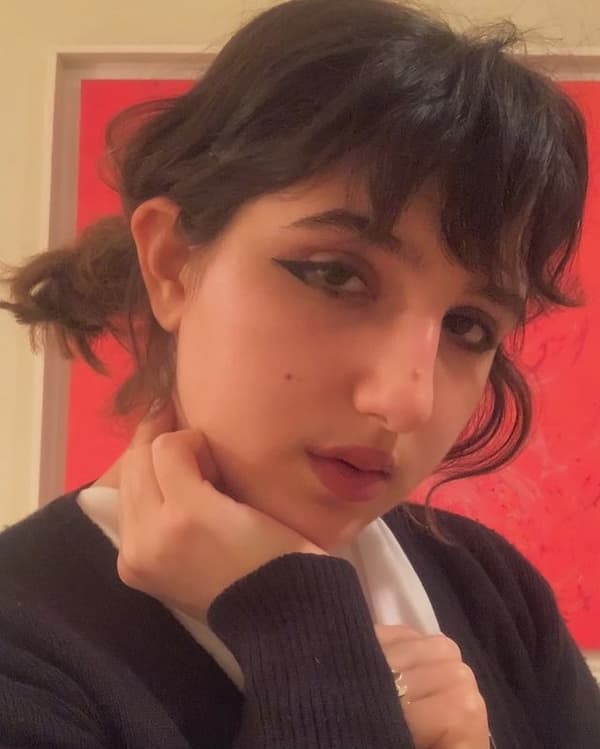 5. Blonde Short Pixie
Everybody wants to try out something new, that's for sure, and pixie plus bright blonde coloring is a good way to start.
You can see that the lady in this picture looks somewhere between 30 or 40, and she's rocking the hairstyle real hard. And like what you expect, the maintenance routine is pretty low.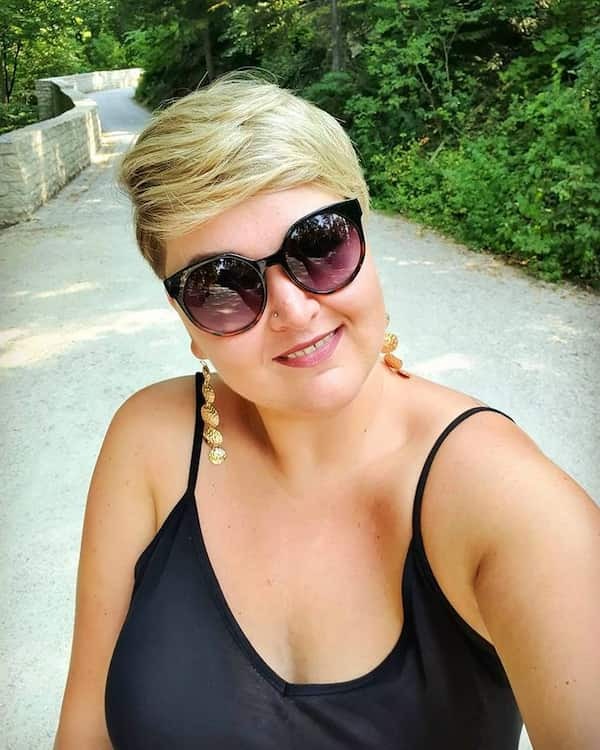 Before we proceed, here's a quick collection of posts that I think you would find helpful when choosing the best low-maintenance haircut.
6. Low Maintenance Curly Bob Cut
Except you don't have curly or wavy, you won't understand how difficult it is to manage that type of hair.
Curly hairs are generally tough to handle, especially when you don't have a solid hair routine.
So one way to save yourself some minutes and manipulate stress is by choosing the right haircut, and that's what I give you.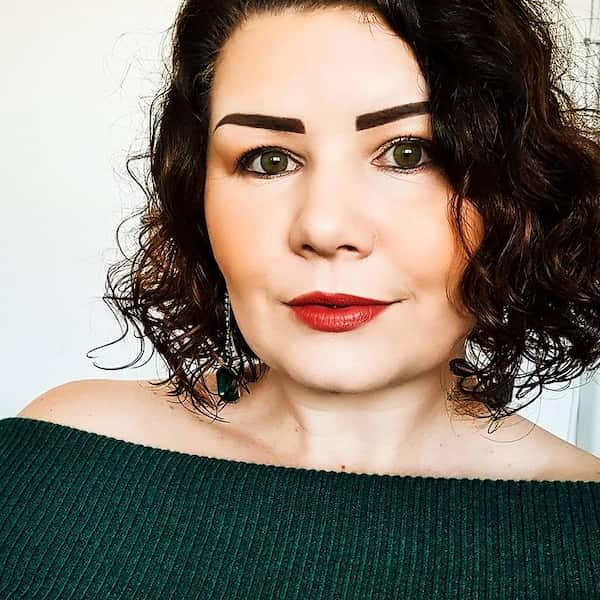 7. Round Face + Green Eyes Short Haircut
You can always save some money, time and still make yourself look gorgeous with something simple.
This beautiful cut is something that would help you achieve all of that. This cut is exclusively one of the best low maintenance haircuts for women in general.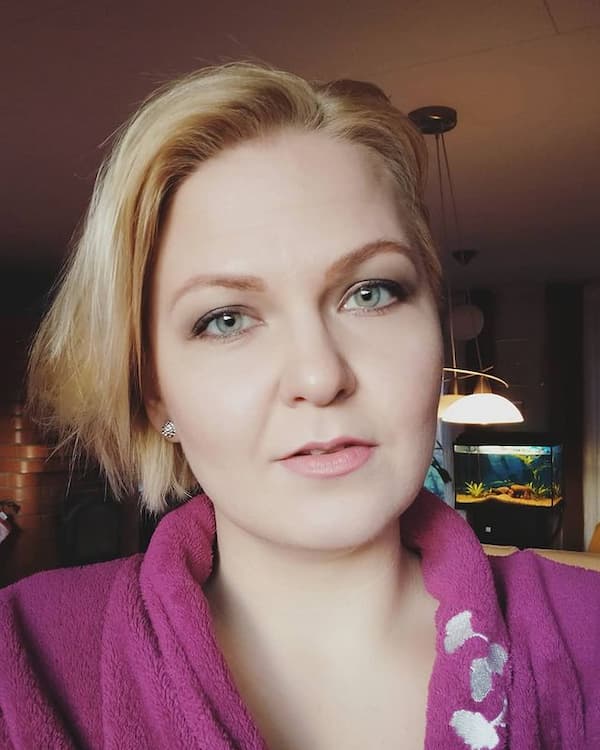 8. Bang Style
Bang style is another kind of haircut that doesn't suit every lady out. But this particular style should go a long way for some ladies out there.
You must know that a Bang cut can make your whole appearance look messy if not styled well.
Bang style can be achieved at home by you with a pair of scissors, but with the neck length Bob, you need an experienced stylist.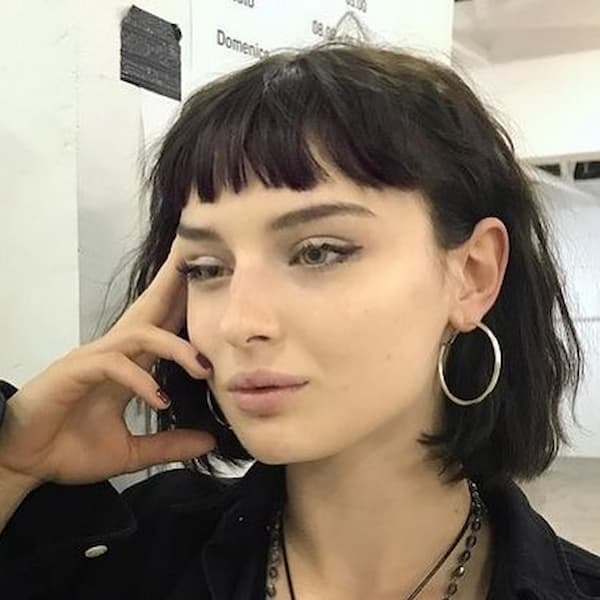 9. Blonde Hair Round Face
This adorable blonde cut that takes the look of a pixie is another time and money saver haircut.
The shortness makes it easier to style in a small amount of time. Sometimes all you need to do is dab some products that would help keep fly-away hair at bay, then brush.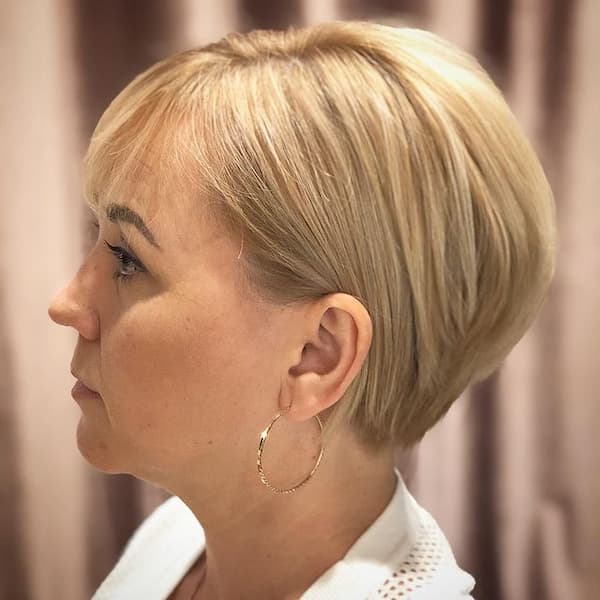 10. Bob Cut for Round Face
The Bob haircut has always been one of the most common haircuts amongst women, both old and young.
A haircut like this gives you enough room to style your the way you want it and still saves you some time and bucks to do other more important things.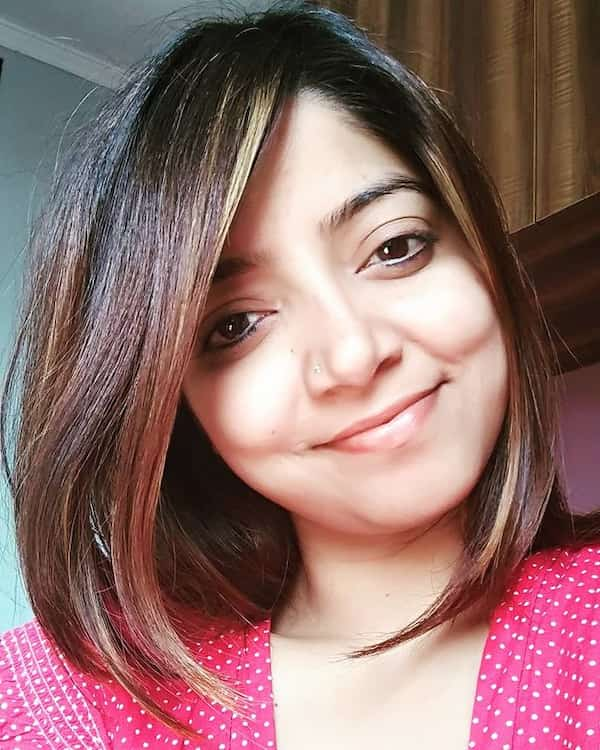 11. Curly Short Haircut
I have always liked people with curly, especially natural curls because they are always unique and beautiful.
But this type of hair requires your time and money – that is if you want to rock the beauty in fullness.
If you're in love with this type of hair, I would recommend checking my post on the curly girl method for beginners.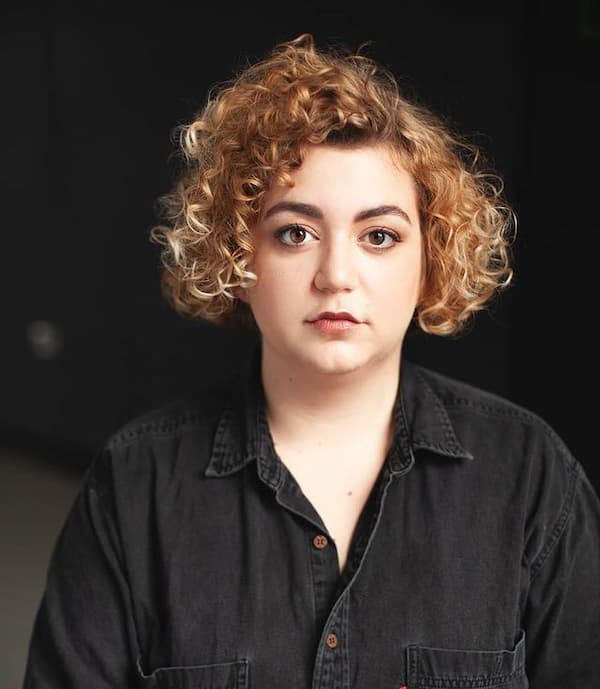 12. Older Women Short Round Face Haircut
The next haircut idea for women you're about to see is something you should try if you're an older woman. The inwardly curled Bob haircut creates the impression and looks of real and natural beauty.
This type of haircut works on all types of hair and fits most women, but I think you can't be able to recreate something like this on thin hair.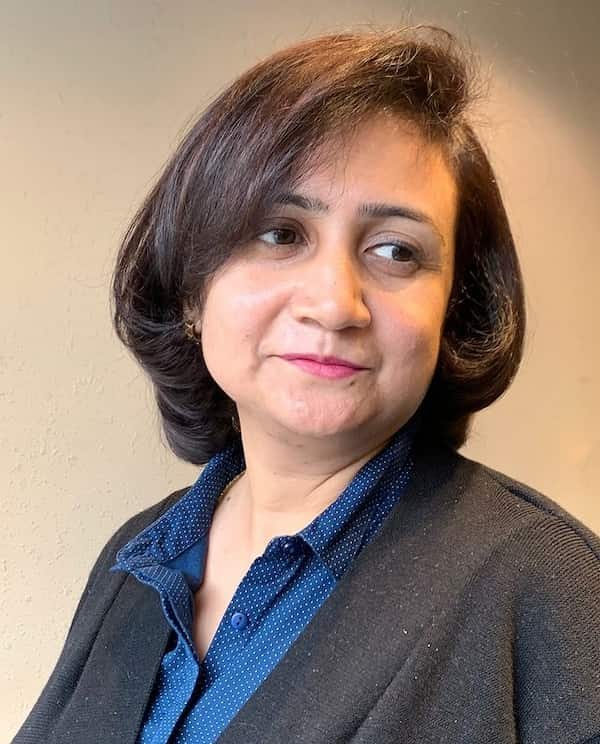 13. Over 40 Short Haircut
Next on my gallery is another short bob haircut that is considered a pretty low-maintenance haircut for overweight women. And it looks so nice and cute with added colors.
What's your take on this haircut and coloring? If this is something you like, then do not be afraid to recreate a similar look. As for the color, in case you're wondering is wine red.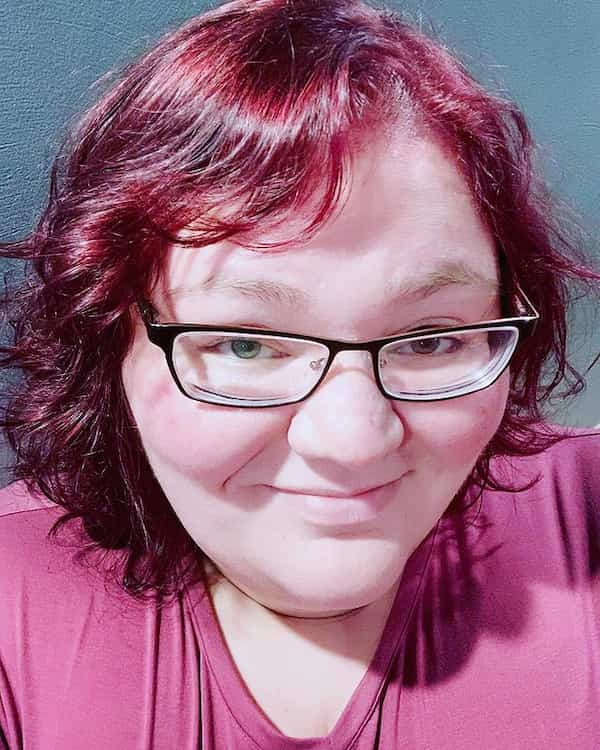 14. Asymmetrical Short Bob
You might be wondering why the Bob haircut keeps repeating itself; well, Bob is one of the most common low maintenance haircuts for women depending on your hair type.
And it's pretty simple to style. Giving it an asymmetric look makes it look even better. I am very sure this is something you would like to recreate.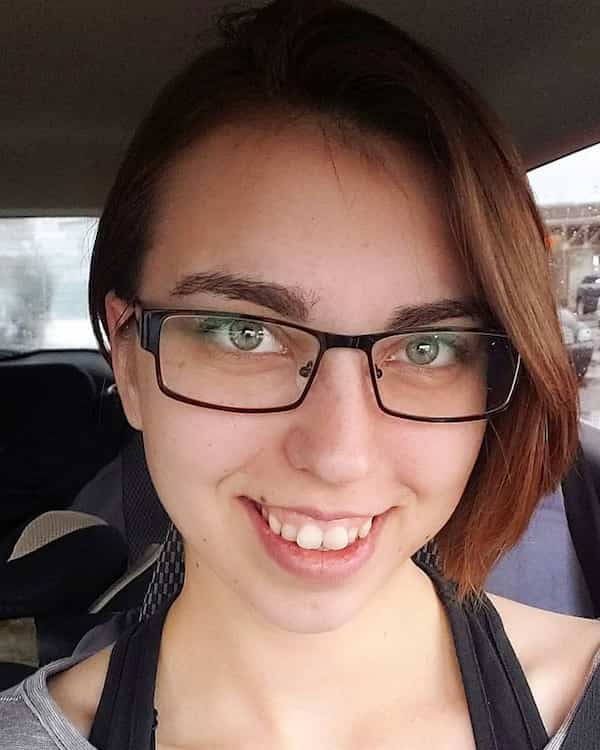 15. Low Maintenance Angled Bob
The next haircut idea is another full-fledged Bob. The main reason I so much love this Bob haircut is that it has a relaxed and natural look, no addition or subtraction needed.
Keratin treatment or some simple hair highlights can even make it look more stunning and better.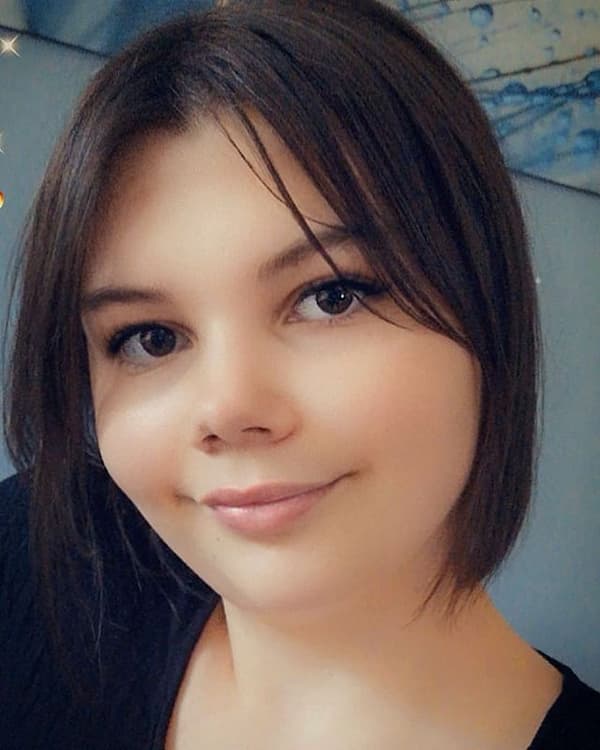 16. Short Bob
If you want a bob haircut short and fitting, then this is something you should check. As you can see, the hair is super short and takes the look of a Pixie haircut from the front view.
This kind of short bob haircut is super cute but would only suit a few women.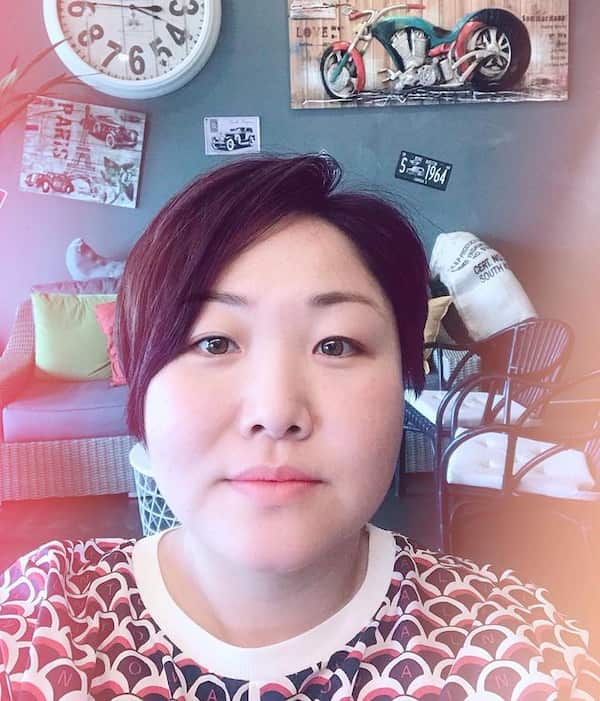 17. Fat Round Face Haircut
I don't really know what to call this because it has different looks, but I know for sure that the haircut is cute, short, and super low maintenance haircut.
A mixture of some stylish wine red coloring makes it look even much better. I would love to know what you think about this haircut.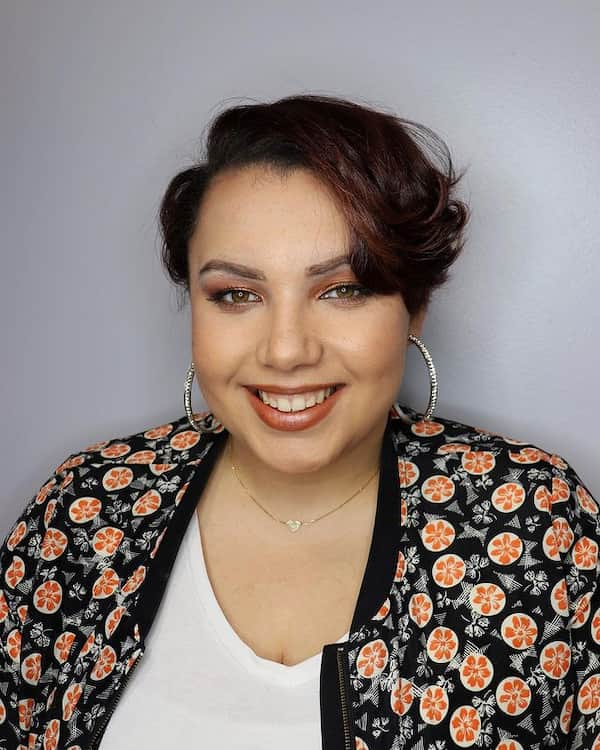 18. Inverted Bob for Round Face
If you're looking for the best low-maintenance haircut for fine-straight hair with a more natural and stunning look, I think this could be a perfect style to consider. For this look, the hair is styled in a medium-length style.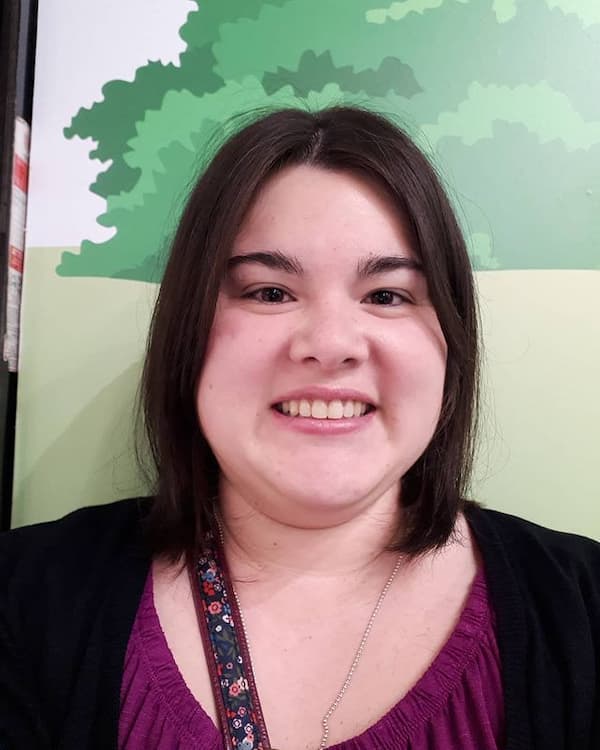 19. Older Women Bangs
The next and the last ideas on my gallery features a more stylish appearance. The haircut features a super cool, bold, and thick fringe in addition to the medium-length cut.
A quick reminder, this style is not something you can easily achieve on your own; that's to say, you need a stylist's help.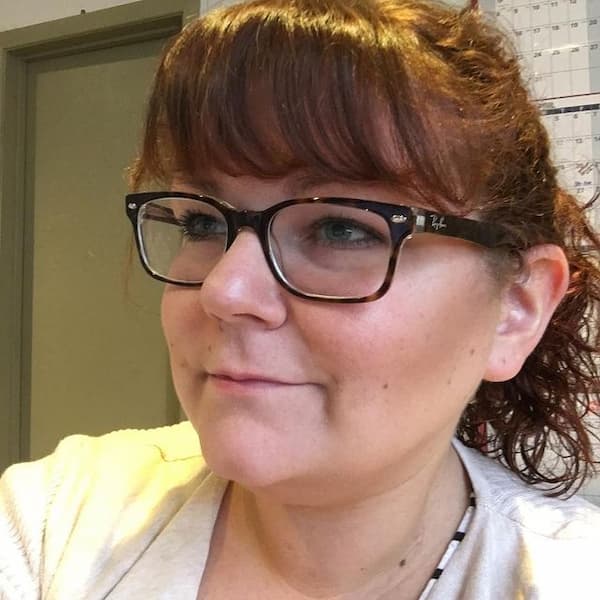 I know that before you got down here, you should have seen the idea(s) that caught your attention. And I also hope my post on the best low maintenance short haircuts for round faces was helpful.
Before we proceed further, please keep in mind that this post is valid for searches/terms like:
low maintenance short hair for round face, low maintenance short curly hairstyles for round faces, low maintenance short natural haircuts for round faces, low maintenance short hair over 50 round face, low maintenance short haircuts for round faces, easy maintenance haircuts for round faces, and what is the best short haircut for a round face.
If you're looking for any of these inspirations, you're not in the wrong place.
It's time I know your take on these haircut ideas and which style you think would be super dope for you to try.
The comment box is all yours, Also do not forget to pin, so you don't miss out on these ideas.
And most importantly, ensure these inspiring ideas reaches your friend who needs them by hitting any of the share buttons below.
Pin for Later