Looking for your next haircut inspiration, don't worry this post got you covered with some cute and sassy haircuts for Women Over 40.
However, before I show you these inspirations, there are a few posts I have written in the past that most users found helpful, am sure you'll find the content helpful.
The first here is the five common hair care mistakes that'll ruin your thin hair, and the second is why you shouldn't be scared to cut your hair short.
And that's it for now, I'll add up the rest at the end of this post.
So without wasting much time, let's head straight to my gallery of sassy haircuts for women over 40.
Sassy Haircuts for Women Over 40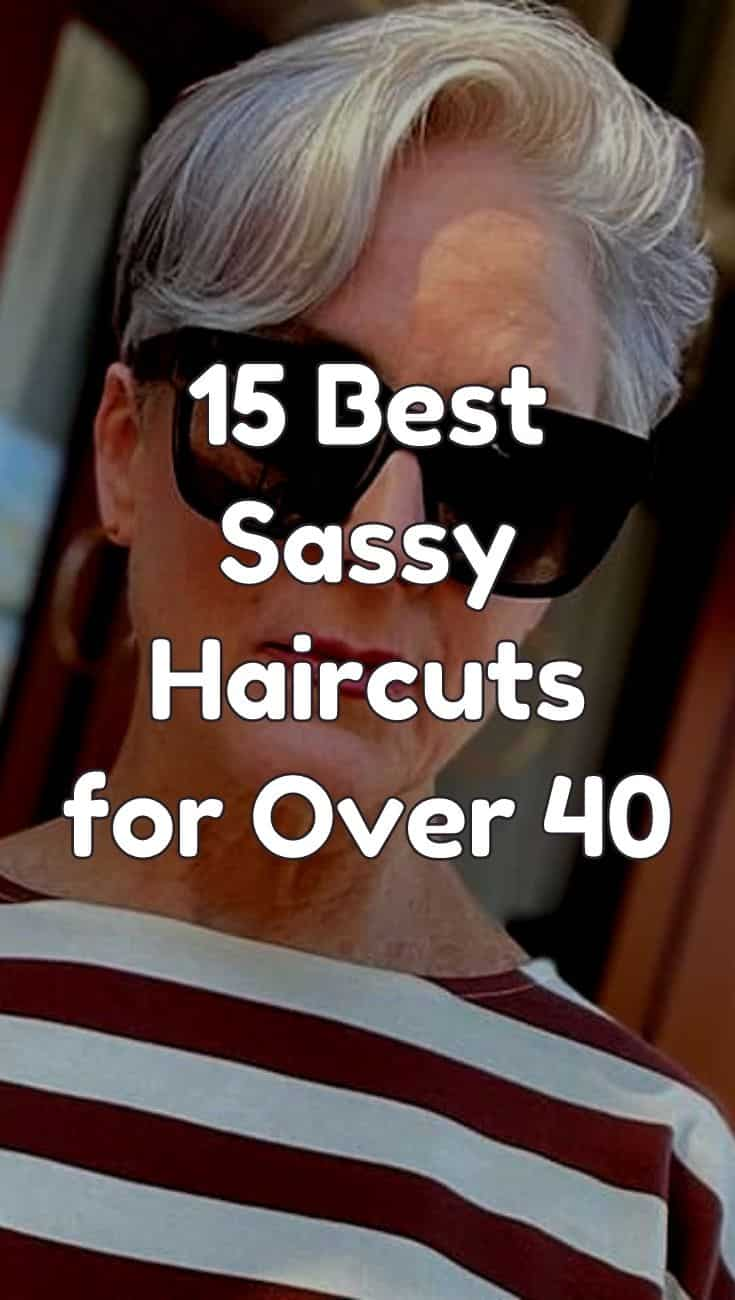 1. Silver Gray Short Haircut
A classic hair that goes perfectly with an oval face! One thing I like about Pixie haircut is that it looks nice on almost every hair type.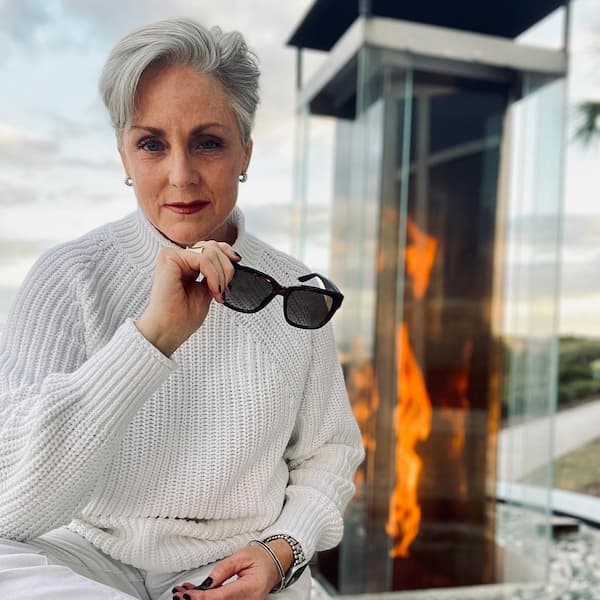 For lovers of long wavy hair with bangs, this layered haircut got you covered. The style is relatively messy in nature, so it's a pretty low-maintenance haircut.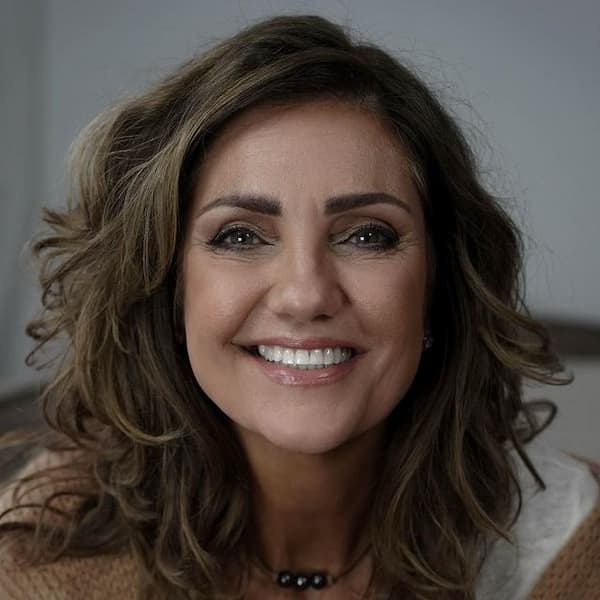 3. Full Fringe Hair with Wimpy Bangs
The fringe hair with wimpy bangs doesn't not only beautifies your face but also provides warmth to your scalp due to its thickness during the winter and fall seasons.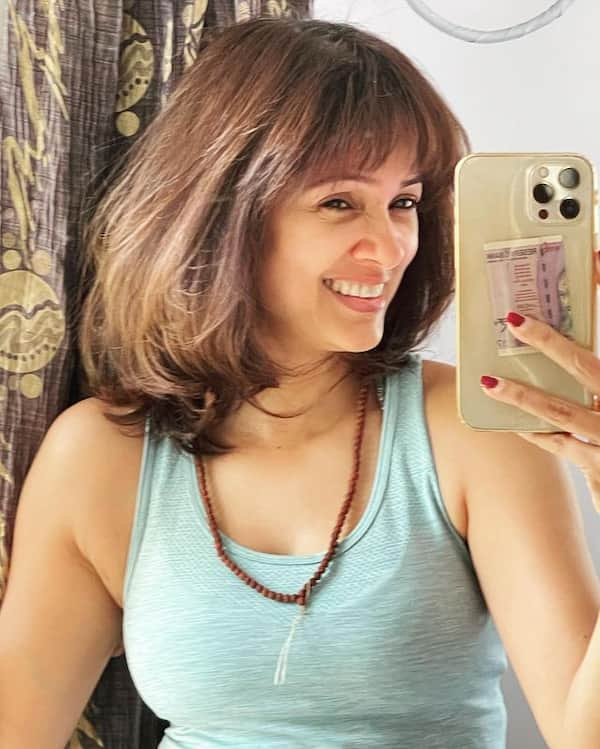 4. Chest Length Sleek Blonde Lob Haircut
Looking for hair that expresses confidence and happiness? This blonde center-parted haircut is one of the best out there. This might be a wig, However, you can easily achieve this with natural hair.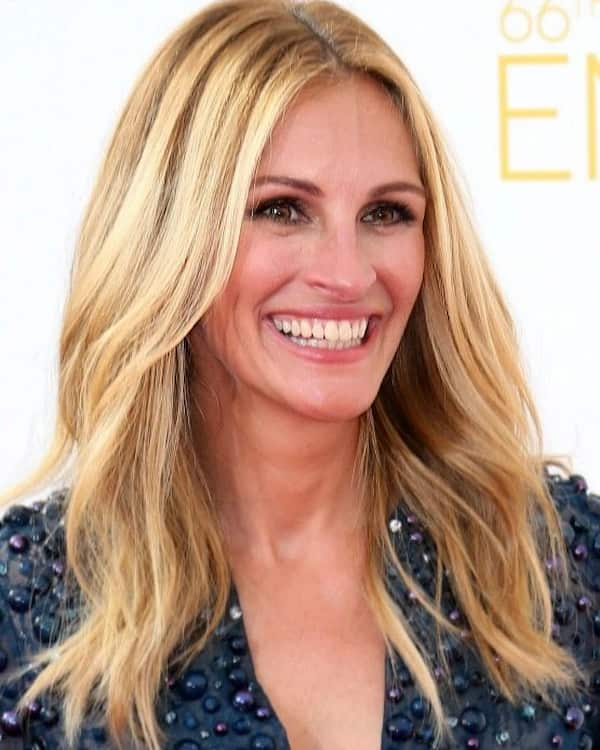 5. Gray Pixie Haircut
For a classy and sassy look, the gray/white pixie blend cut is here for you. If you have long hair, and you like this, be sure not to rush in to get something like this. Take it one step at a time. For instance, cut your hair short month after month, don't go in short at once.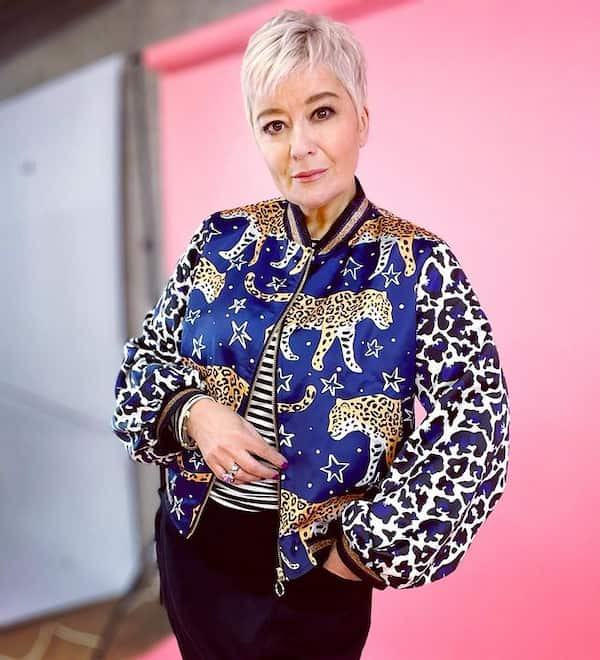 You can style up long curly hair for an exciting yuletide season. You can easily color it to suit your taste. However, this type of hair takes more time to maintain than regular straight hair. And Just a quick note, am not so sure this haircut will look good on women with thin hair.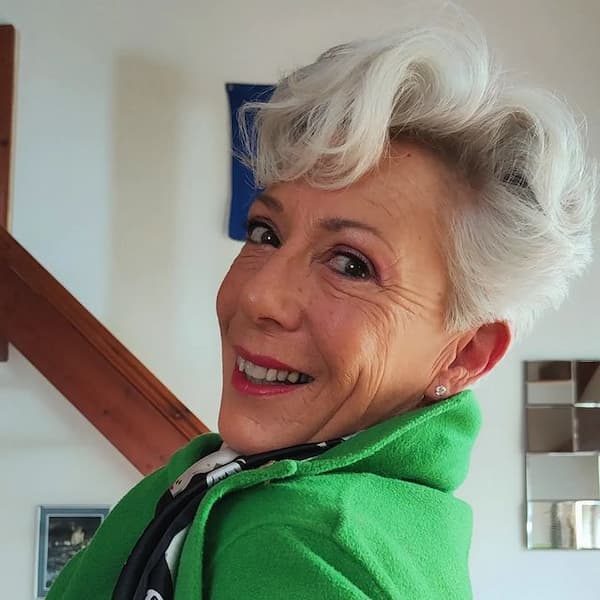 7. Shag Pixie-Bob
If you don't like full medium-long hair, This hairdo is something you might want to recreate. You can clearly see that this haircut can help make you look younger.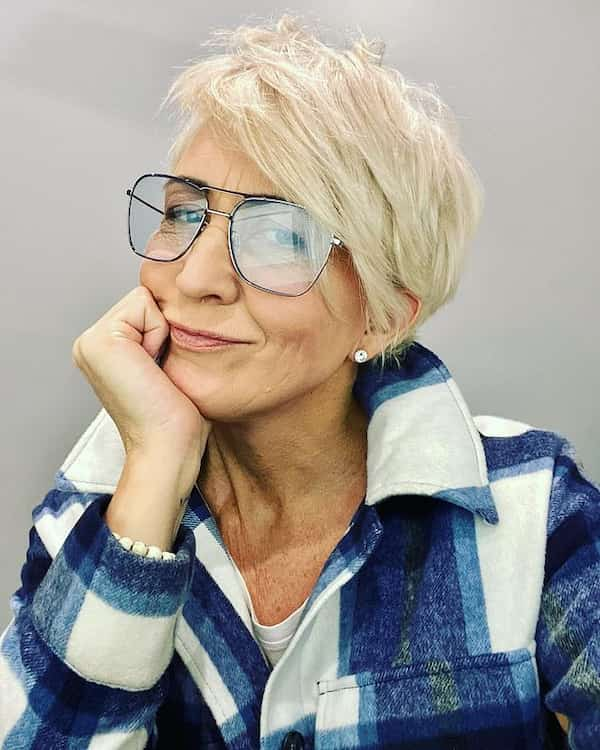 The chin bob is one hairdo that gives you a classy and youthful look. However, it requires some of your everyday care and attention to look good and straight. Also, always have your night hair routine at the back of your mind, else you'll have a stressful hair care morning.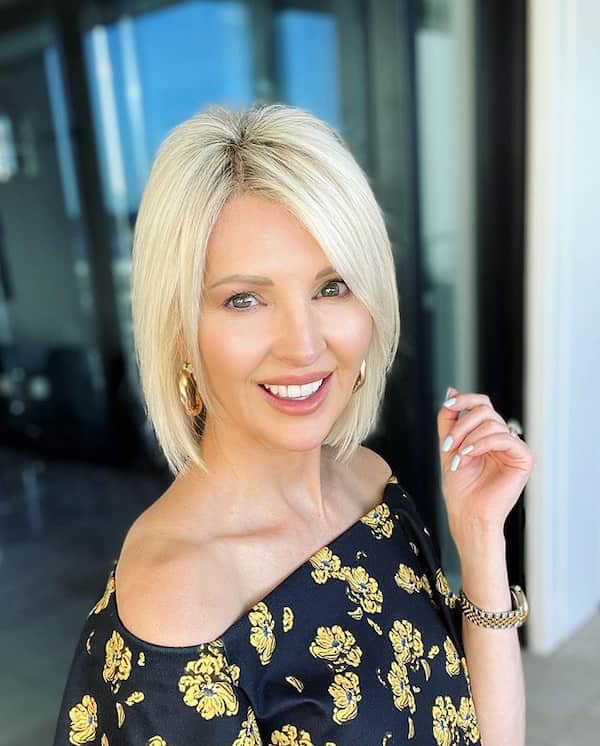 9. Fringe Haircut for Thin Hair
This is a nice haircut to recreate in your 50s to 70s when your hair seems like it's thinning. At this stage, you need to pamper your hair like it's all you have. Lastly, this haircut is super comfy and easy to maintain. You can as well check my post on pixie haircuts for fine thin hair.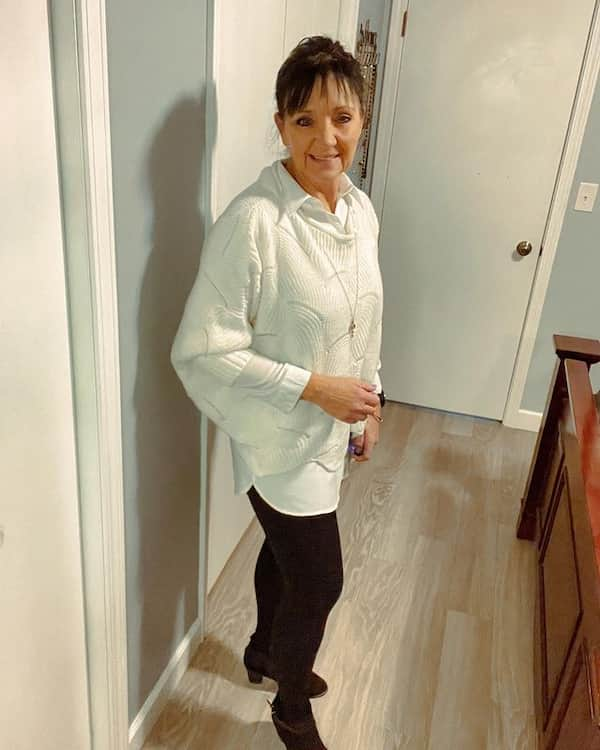 10. White Gray Bob Haircut
The bob haircut gives you that youthful look that only beautiful and healthy hair can offer. Speaking of maintenance, the hair color will give you a little bit of a hard time to maintain, that is if you want to recreate the hair color as well.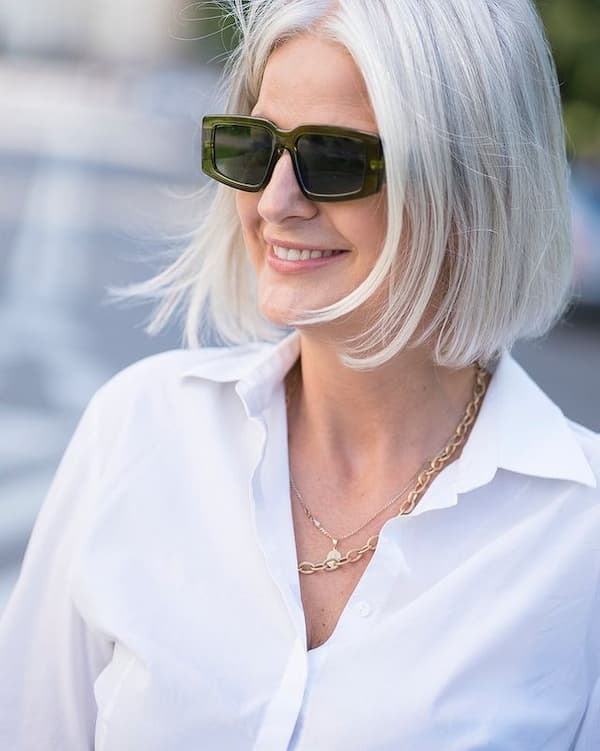 11. Silver Gray Neck-Length Bob
To achieve a more mature feminine look, this bob is one of the best out there. The woman in the featured image below captioned the post with a movie quote I love and it goes like this "Never, ever underestimate the power of your silver crown. Embracing your gorgeous grays gives you the power you didn't know you had." @grayisthenewblonde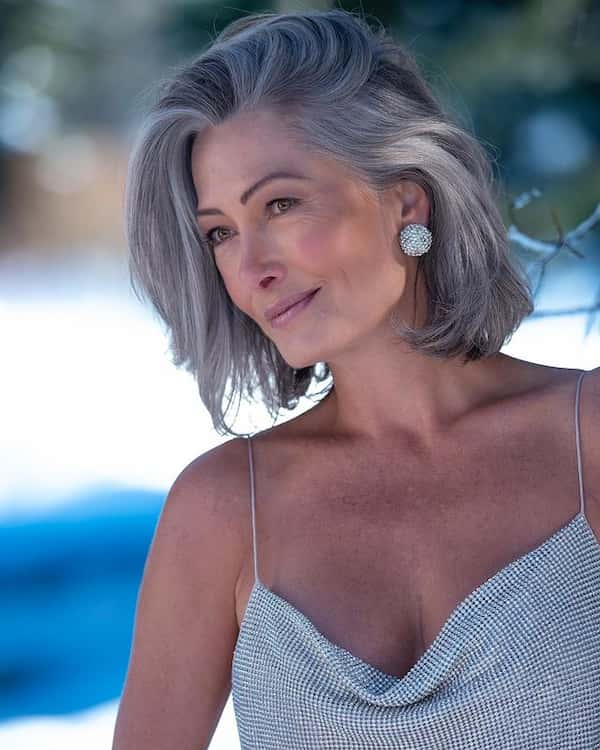 12. Wavy Curly Devacut
A nice way to appear in a feminine demeanor with your long earrings moving freely and your beautiful smile; Although it demands much to maintain, it is worth the stress. Remember, this is no ordinary hair care routine, I can see the curly girl method at work here.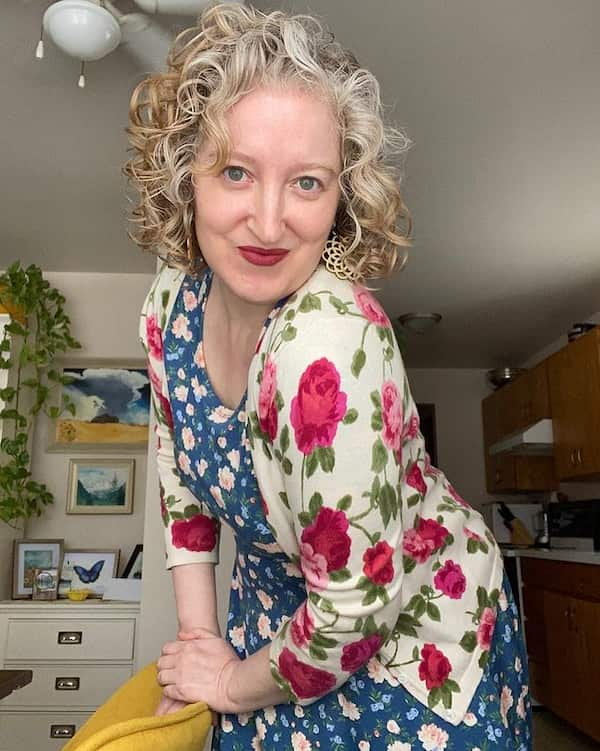 13. Sassy Short Haircut
At first, I thought this haircut was a pixie cut, but when I looked and dig deeper I found out this is growing hair. Probably transitioning from pixie cut to medium to long hair.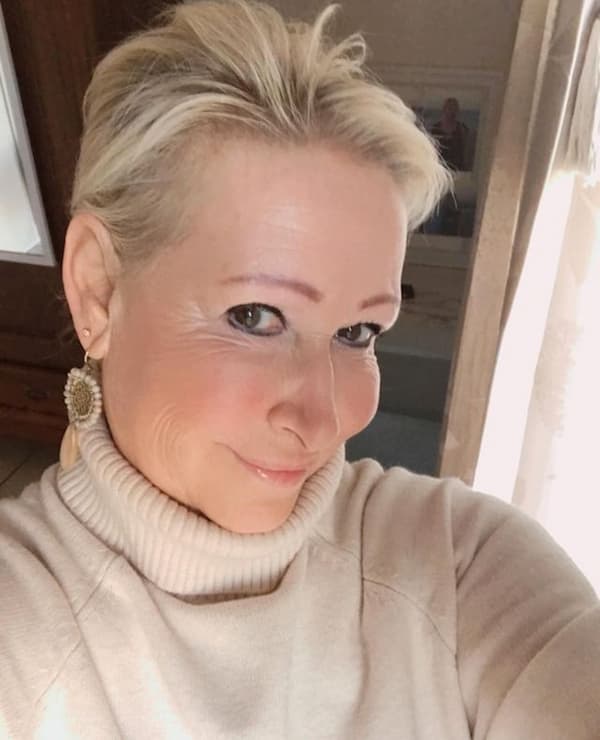 14. Collar Bone Length Bob Haircut
You can rock this superwoman haircut at any stage in your life. It gives you that sassy look and bossy confidence needed for women to stand out.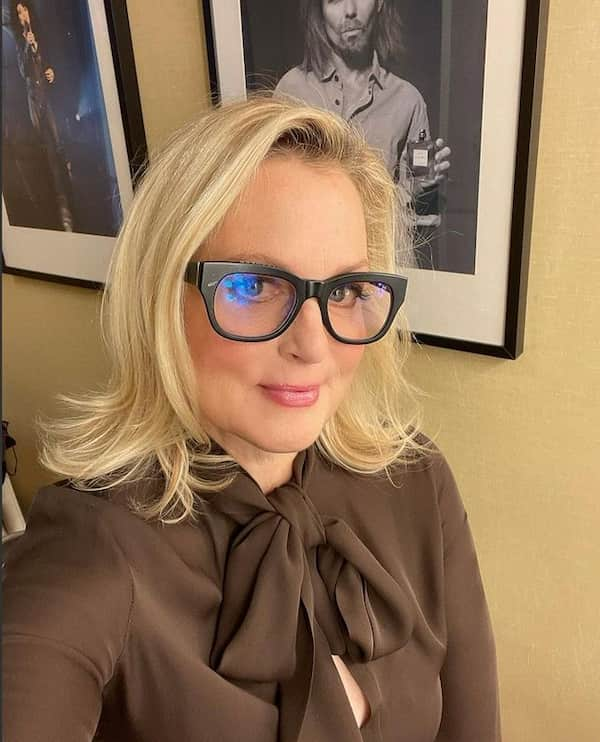 15. White Hair Short Haircut
As a woman over 40, you still can achieve that Barbie looks with this high-class sassy white hair short haircut. Remember that it's sometimes a bit difficult to keep hair at bay in some seasons of the year, these seasons are like a bane to your hair care routine.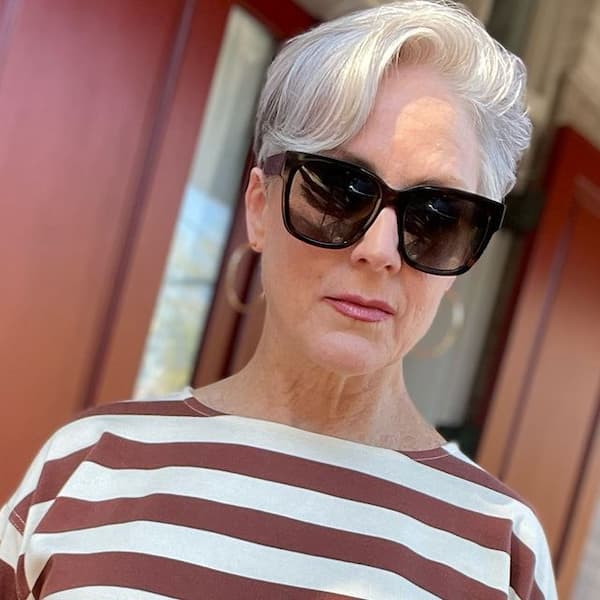 For a simple and sassy look, you can go with the shag haircut. The haircut is naturally messy, so the need for intensive routine maintenance is minimized.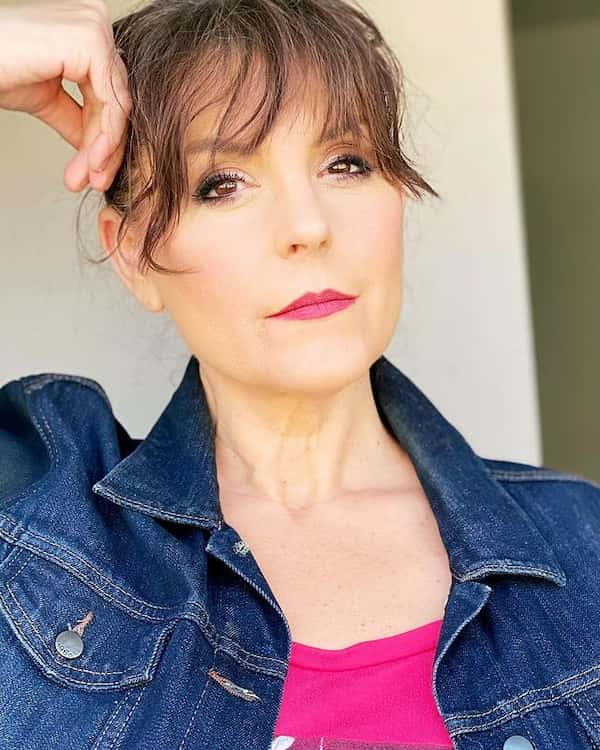 And that's the end of the gallery, you want some more helpful posts like I mentioned at the beginning of this post, then be sure to check out these posts.
And finally, I hope you find this compilation of the best trendy haircuts for women over 40 inspiring.
And if you got questions or feedback, do not hesitate to let me know by leaving a comment below right now.
Pin for Later.