If you're after curly bob hairstyles for over 50, you're at the right place. Here in this post, we have carefully picked some awesome curly bob hairstyle ideas to restore a much younger look in older ladies.
Quinquagenarians usually don't have much hair to spare anymore, which means elaborate styles are out of reach. Since bob hairstyles don't require voluminous or particularly strong hair, it's one of the few styles that ladies over 50 can wear easily.
Curly Bob Hairstyles for Over 50
Bob hairstyles typically look good on most people, but older ladies tend to benefit the most from getting it. When you throw in some curls to the bob, you'll understand why there's a compilation of the chicest curly bob hairstyles for ladies over 50.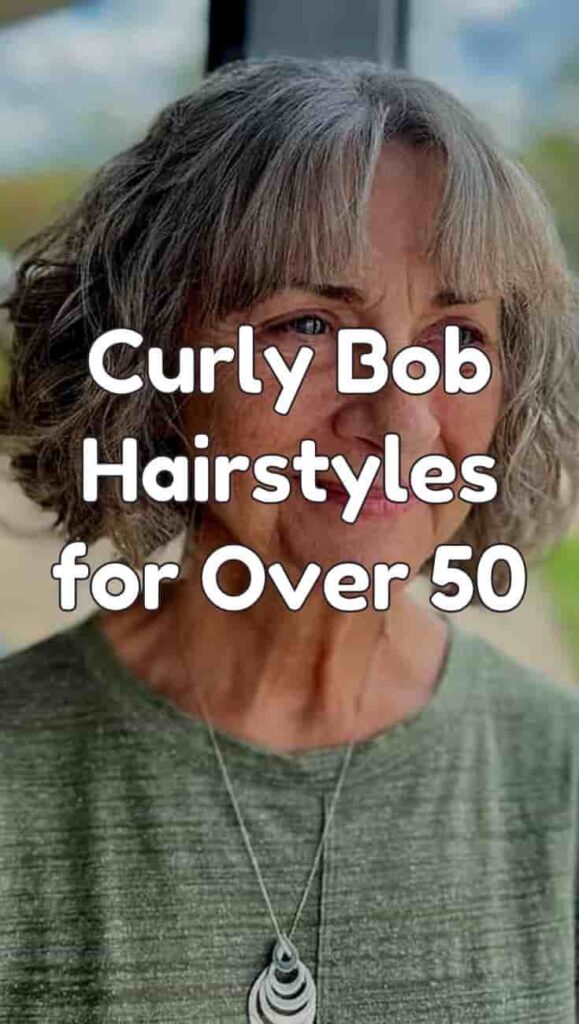 1. Gray Curly Bob
Losing some of the pigment in your hair isn't anything negative when it opens the door to adorable hairstyles like this. With the gray hair creating an adorable curly bob, you'll find it much easier to embrace your new age-induced hair color.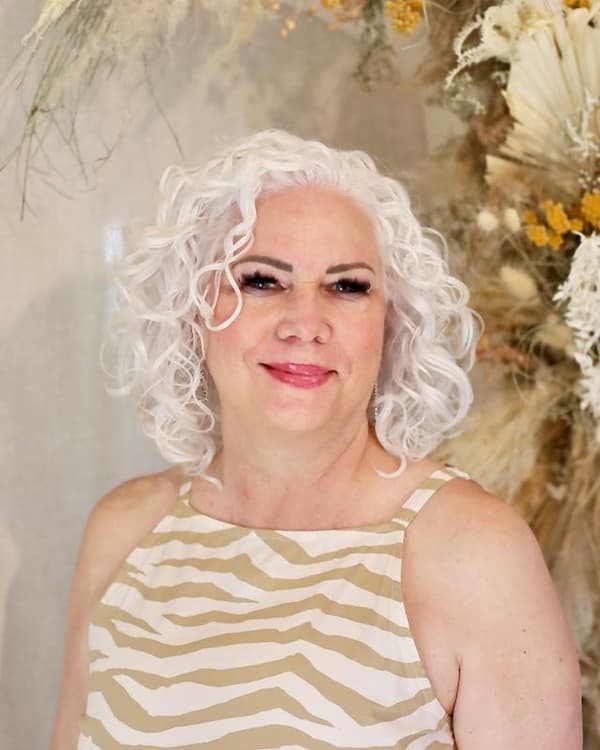 2. Curly Bob for Women with Glasses
Apart from gray hair, glasses are something else that grows on you with age, but you can take advantage of it to look like a supermodel. With such colorful hair with makeup to match, the glasses become a cherry on top, albeit a very beautiful one; no wonder they made it to such a prestigious list.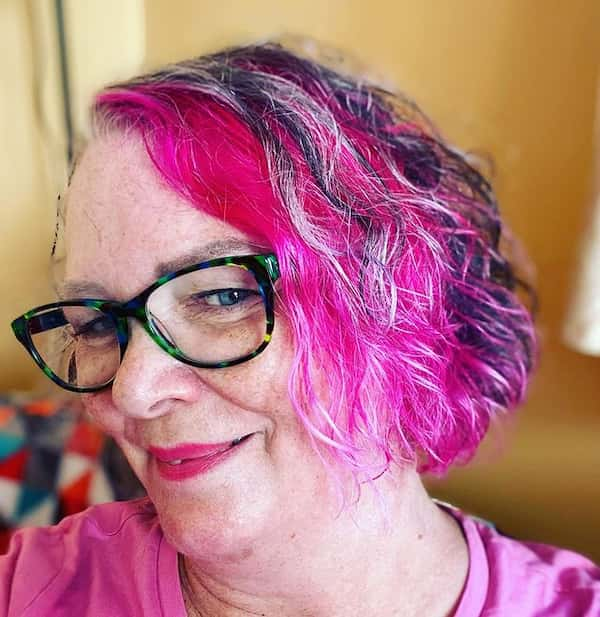 3. Blonde Bob Haircut
If you're not a fan of the artificial colors from the preceding suggestion, you may want to try out a blonde bob haircut like this one. The curly bob manages to look natural, without being too bland and boring; a 10/10 for me.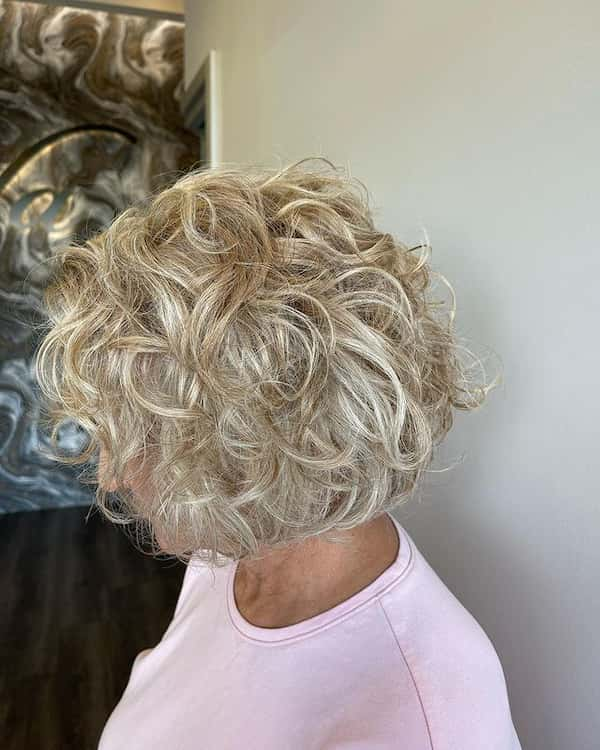 4. Curly Bob
If you loved the previous blonde bob, this should also look great to you. I'm a fan of the tame and compact look of this compared to what we saw earlier, making it an easier hairstyle to wear without any impact on looks, which is an even more interesting deal if the color seems okay to you.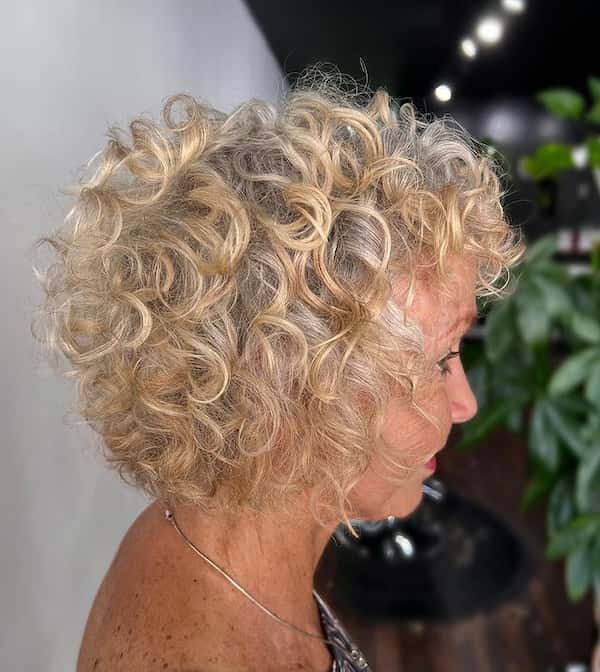 5. Wash and Go Curly Bob
This curly bob hairstyle is clearly showing some signs of dying pigments, but that's the charm of it. I love how the grey hair made the entire hairstyle look like a dual-tone setup, earning it a place among the best curly bob hairstyles for over 50.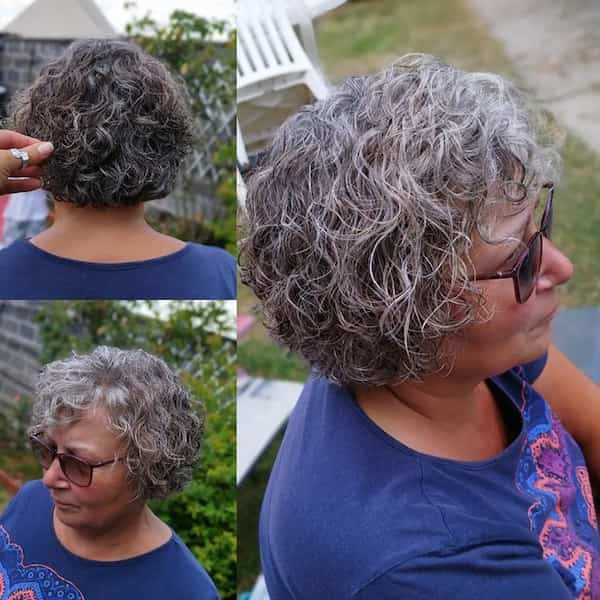 Everyone loves a full-looking brown bob hairstyle for one primary reason: it's so adorable. When it features deep curls that go through the entire length of the hair. No doubt, here's one of my favorite curly bob hairstyles for ladies over 50.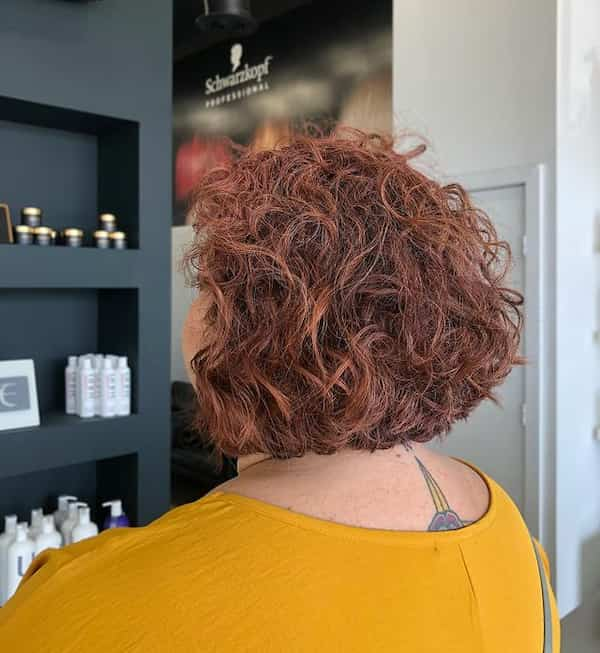 7. Face Framing Bob
One of the biggest selling points of the average bob hairstyle is how it frames your face to look a particular way. Not everyone is a particular fan of face-framing bobs, but if you are, here's an idea for you to consider replicating.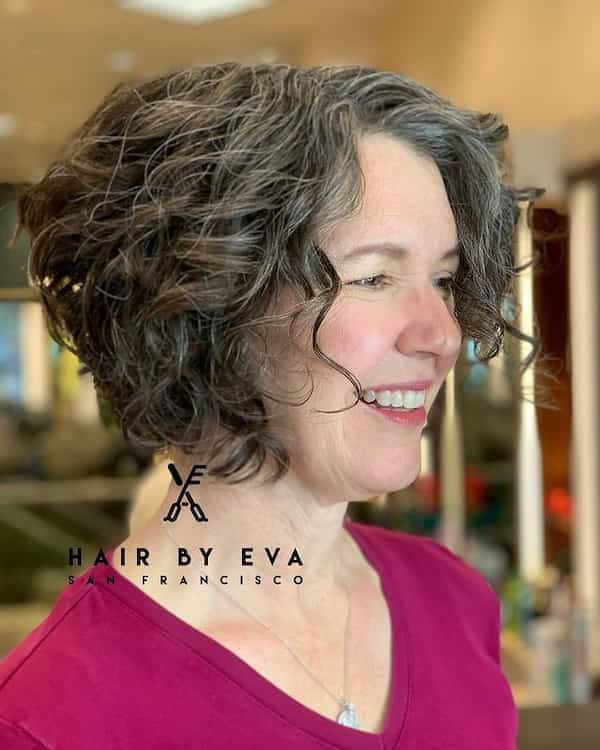 8. Shaggy Curly Bob
This curly bob idea looks the fullest of every item in this compilation, making it one of the most adorable by default. If I had a choice, I'll choose it over anything else in this compilation, but most of us don't, especially when we're blessed enough to be in our fifties.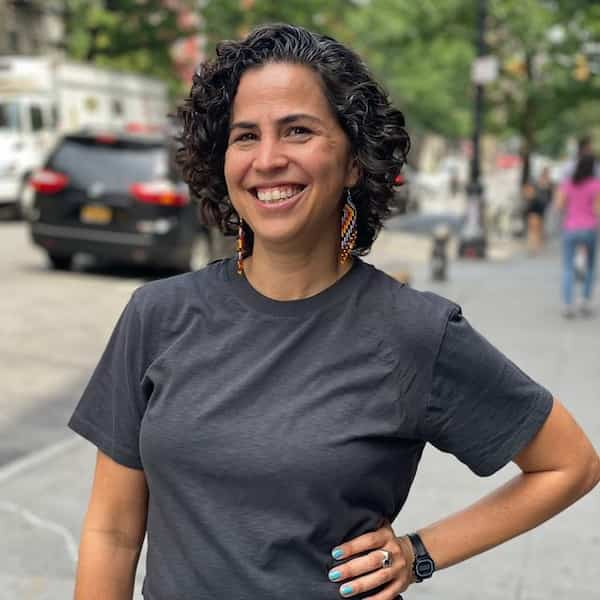 9. Curly Bob with Bangs
Short curly bobs can look good too, especially when you're willing to make it interesting. In this example, she made it look interesting with the bangs, instantly taking the style from your boring classic bob to one that's truly adorable. Clearly one of the more adorable bobs in this compilation in my book.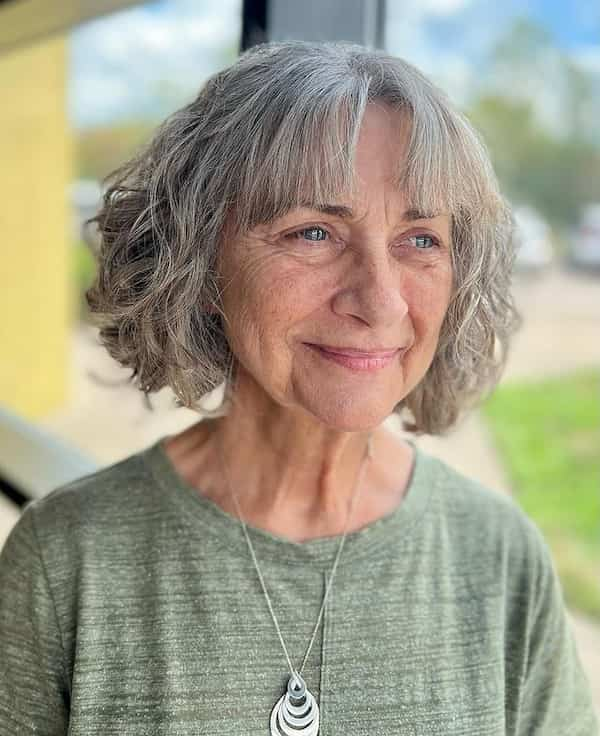 10. Medium Length Curly Bob Haircut
Your curly bobs don't always have to be insanely short; you may want to consider playing with the length by allowing the style to grow out a bit before making out the curls. When you add the pink color and an enchanting smile, you have something good enough to make it to this compilation.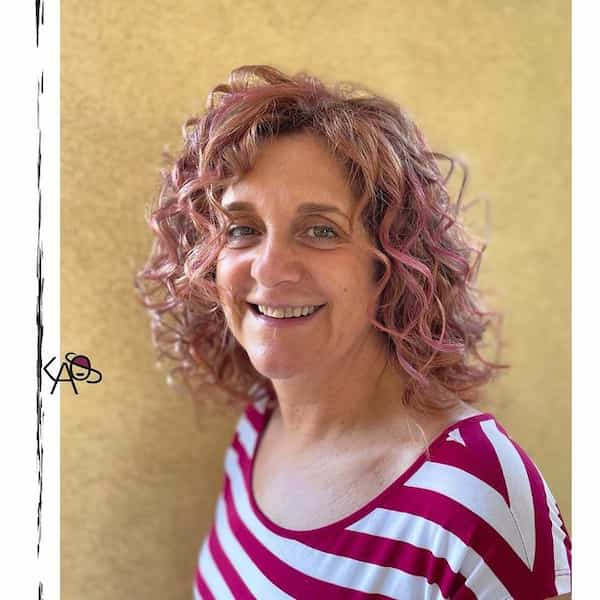 11. Curly Bob Cut with White Streaks
When next you're getting a curly bob cut, you may want to get some bangs hanging down the front to add some extra flair to the style. However, with or without the fringe, this hairstyle will still look cute, simple and classy interesting.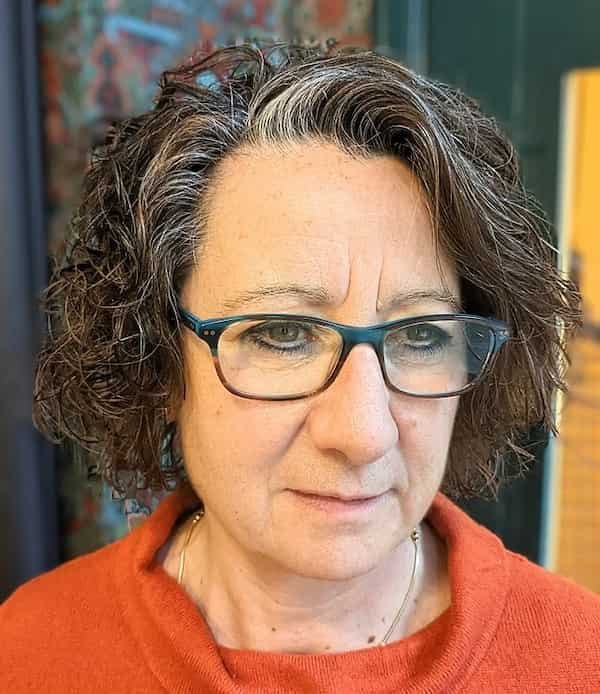 12. Brunette Curly Bob Haircut
Brown hair is naturally ahead of any other hair color out there, and that explains this hairstyle's charm. The style manages to frame her face beautifully, a face she also adorned with her million-dollar smile; a 10/10 hairstyle for me.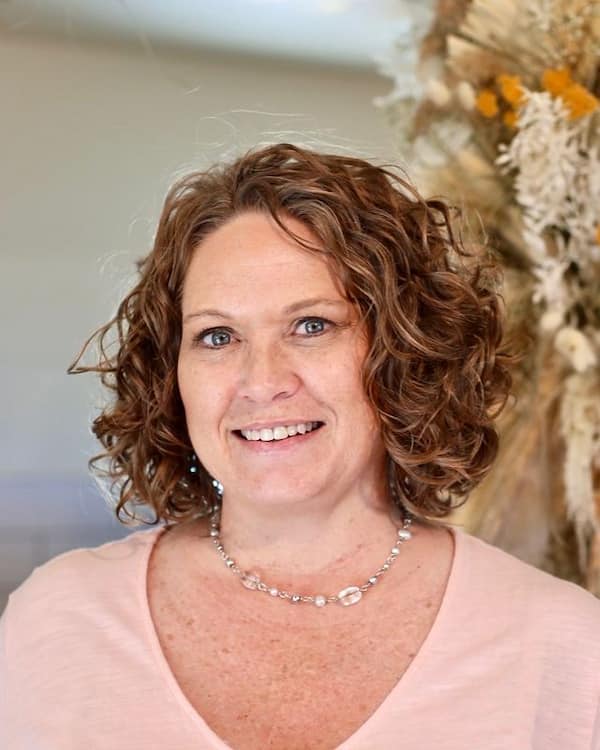 13. Thick Curly Bob
Thickness does a good job of making your hair look fuller, which is an enviable effect for a quinquagenarian. The curls hide the true thickness of the hair, which is a good thing, and I'll take that brown color over some fancy color any day of the week.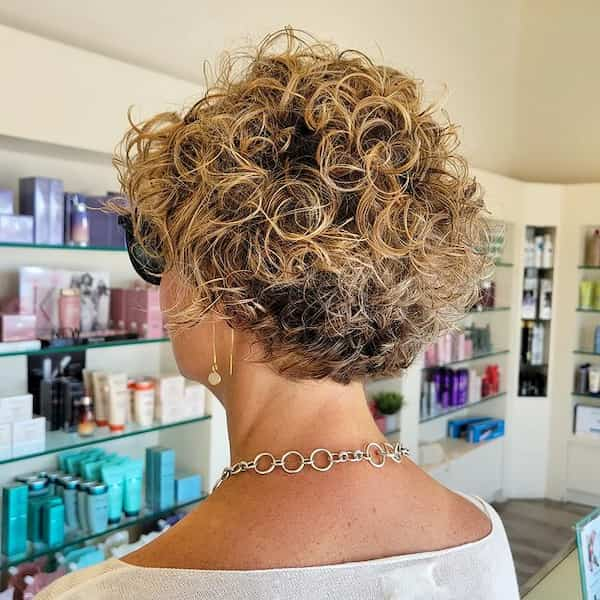 14. Wavy/Curly French Bob with Fringes
This hairstyle is more wavy than curly, but that doesn't matter very much now, as the line between the two is pretty blurry. What matters, however, is the fact that this hairstyle looks insanely good, even without deep curls like most other entries in this compilation. If you're copying the hairstyle, you should do well to copy the glasses too.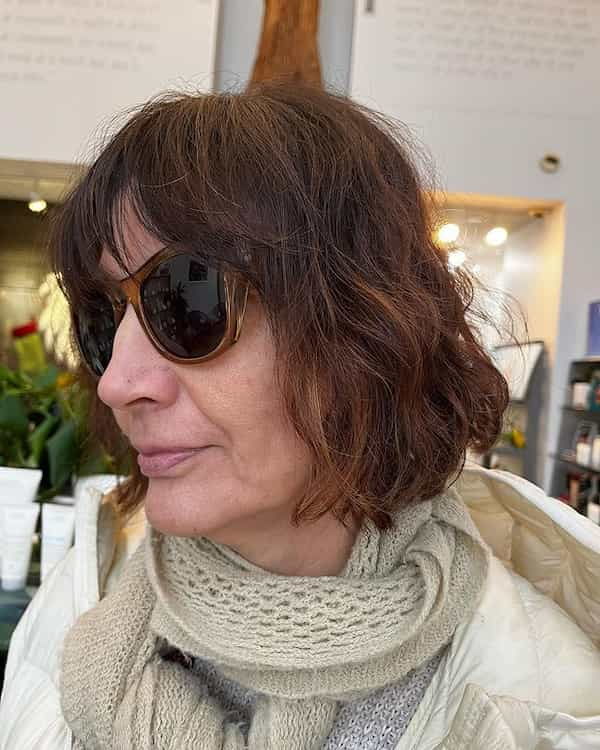 15. Medium Curly Bob Hairstyle
Your gray or white curly bob doesn't have to be extremely short; if your hair allows it to flow down your neck, why not? The before and after pictures here do an insanely good job of depicting the difference curls make to bobs, especially for elders. I'm also a fan of the glasses; a newfound obsession I guess.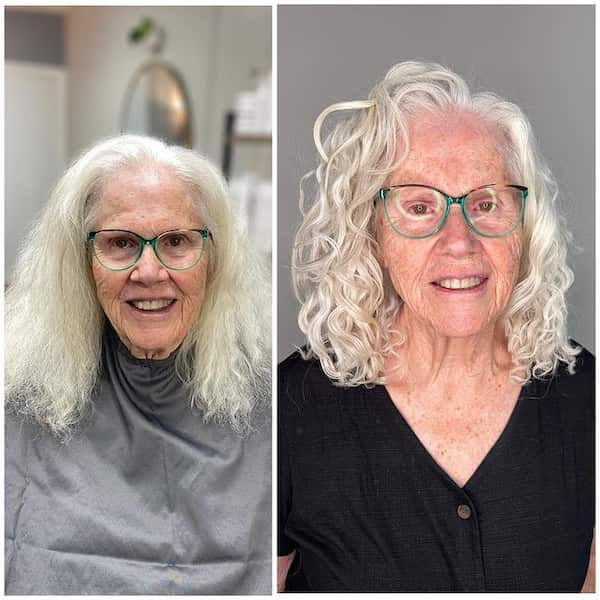 16. Curly Graduated Bob
If you have superfine hair, you want to go for something that looks somewhat like this, as it manages to bring out your hair's beauty, without requiring you to have the fullest head of hair at age 56. It's also a decent option if your hair isn't quite long enough for the preceding hairstyle, and compared to what we've seen earlier, it's one of the better-looking hairstyles.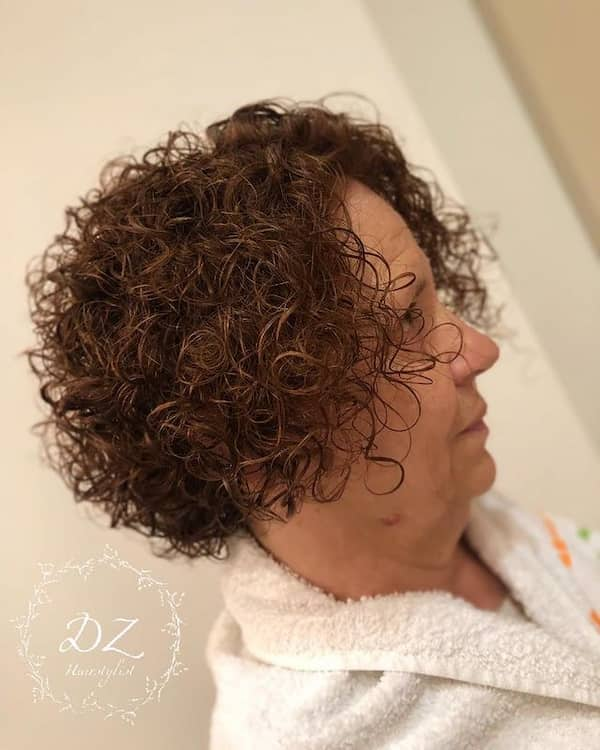 Conclusion
Looking good doesn't end at age 50, and there's no better way to demonstrate that claim than by showing you images of ladies looking adorable even after 50. If you're after curly bob hairstyle ideas, I'm sure you'd have gotten a few, and if you're interested in seeing how beautiful elders can look, your mission should be accomplished too.
Suppose you want some more inspirations feel free to check out some of these compilation we got just for you.
Pin for Later