In this post, I will share the best low maintenance haircuts for women over 50 that you've always wanted.
As much as you love your hair, there are times when it is essential to cut down how much time you spend on your hair.
Which now brings us to the business of the day. If you're on this page, then it's because you want a haircut that will help you save some time without sacrificing your beauty.
If that's the case, then you're in the right place because this post got you covered with the best you can get.
Low Maintenance Haircuts for Women Over 50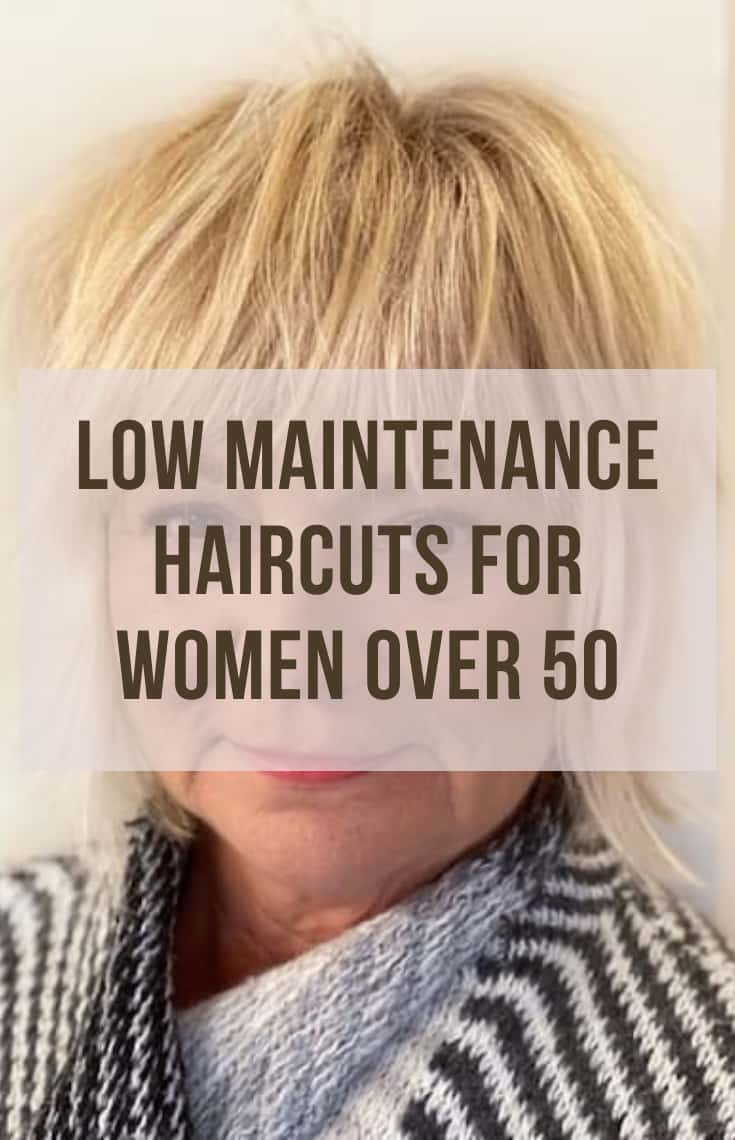 1. Short Bob Haircut
You won't argue with me when I say short haircuts can make you look younger. The lady here can attest to the fact. If you want to transition from long to short, you do not need to be scared. And don't forget to check out low maintenance short haircuts for round faces.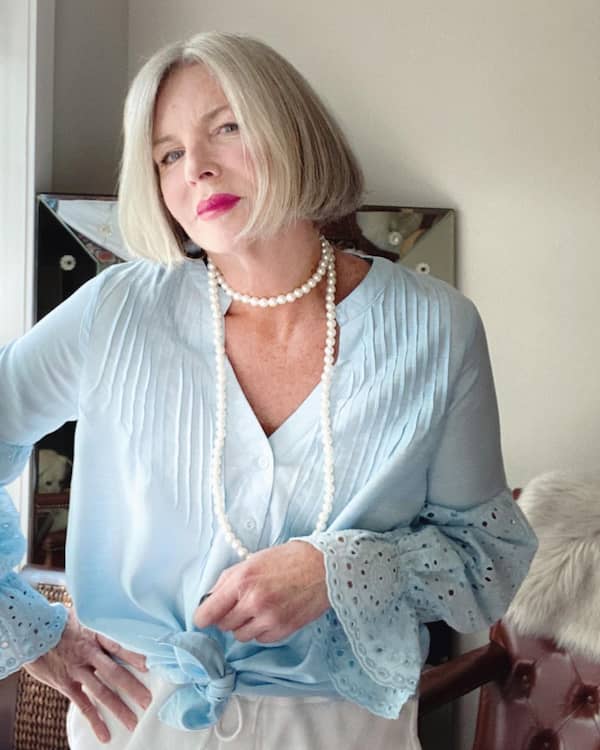 2. Long Lob Haircut
Do you know that big hair doesn't care? You probably need Dyson Airwrap to achieve a voluminous look, then finish the styling with hair spray. You might as well find better in my post on the best low maintenance haircuts for busy moms.
3. Bob Haircut for Straight Hair
Not even lockdown can stop you from looking beautiful. The coolest thing I love about Bob haircuts is that you can style it the way you want, depending on your hair type.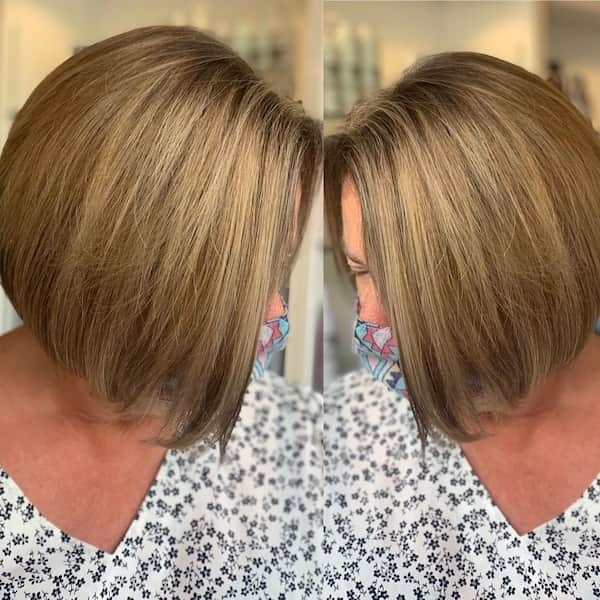 4. Layered Shoulder Length + Bangs Haircut
Nothing is sweet like having a cool and fresh haircut that fits in with your face, body shape and also makes you look younger. Just imagine yourself smiling.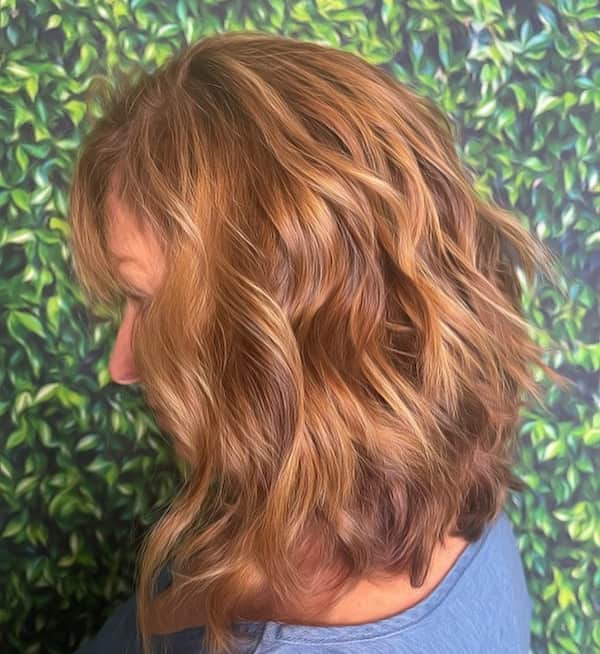 Now let's go a bit shorter. Here we have the almighty and trendy pixie cut that has been making waves on Instagram and Pinterest. You need to see how people love my compilation of the best low maintenance pixie haircuts. and best pixie haircuts for fine thin hair and women over 50.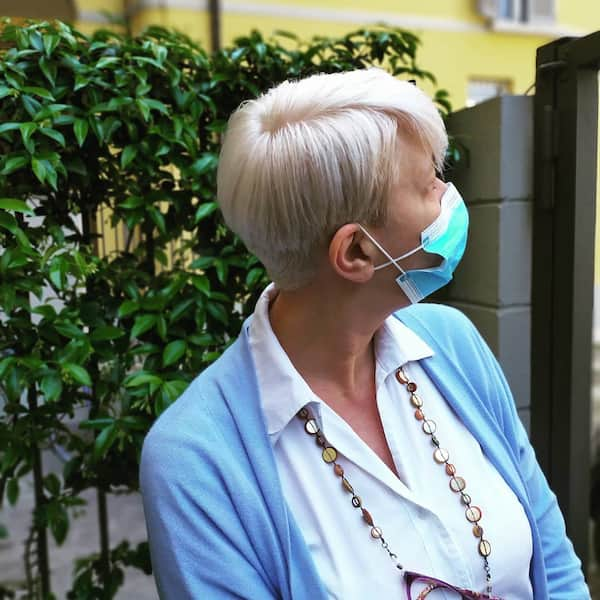 6. Shag Cut
If you ever thought that shag cut, also known as shaggy bob cut, is meant for younger ladies, then it's time I clear that ideology. You can still feel the chic vibe as an older woman.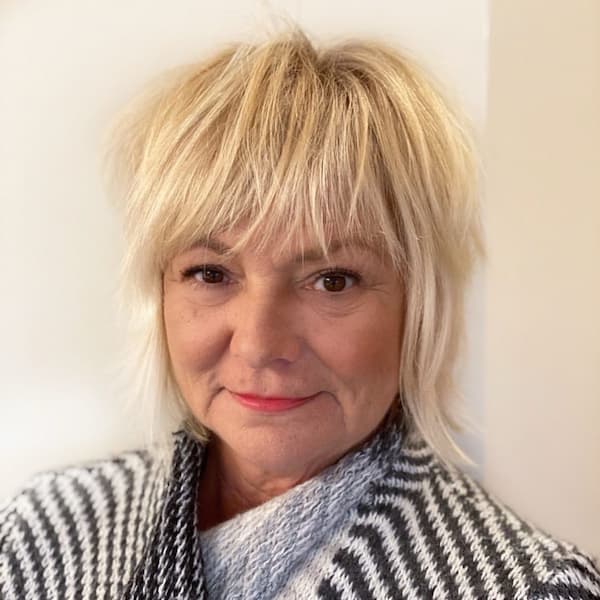 Do you want to prove to people that age is just a number? Then this haircut got you covered. I strongly back you up on this. – A great haircut is worth more than half a dozen new dresses or a magnum of champagne.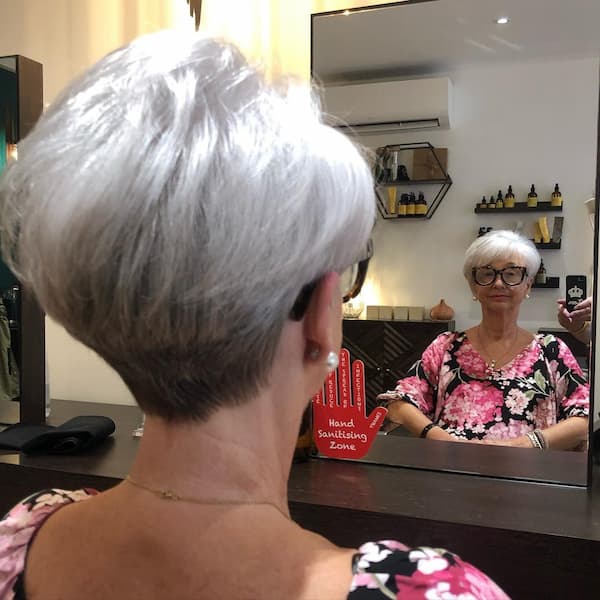 8. Deva Cut for Older Women with Curly Hair
We all know and understand that curly hair naturally is not low maintenance type of hair. But that doesn't mean you should get rid of your natural hair pattern. Some haircuts can help save you some time, and that's when the Deva cut haircut comes into play. You can as well check out my compilation on curly bob haircuts.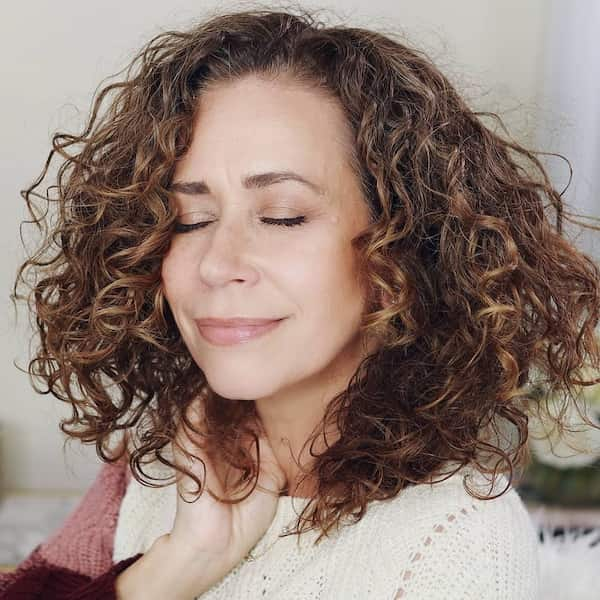 9. Buzz Pixie Cut
What if I show you something shorter than the previous one? The vibe alone is really hot. This is the real; "age is nothing other than a number". Aside from having that young chic vibe, this is also a cute low maintenance haircut. Feel free to also check out my post on trendy short haircuts for women over 40.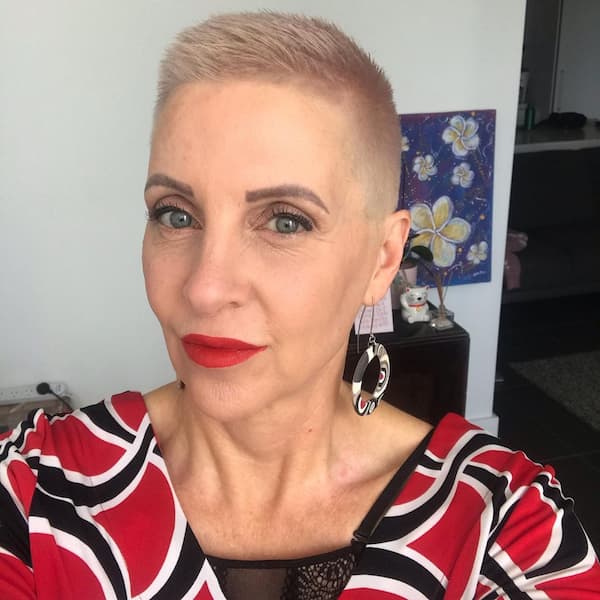 No matter how much we justify a haircut as low maintenance, it will always boil down to conscious or subconscious preference. You will want to give this haircut a try if the layered cut is your thing.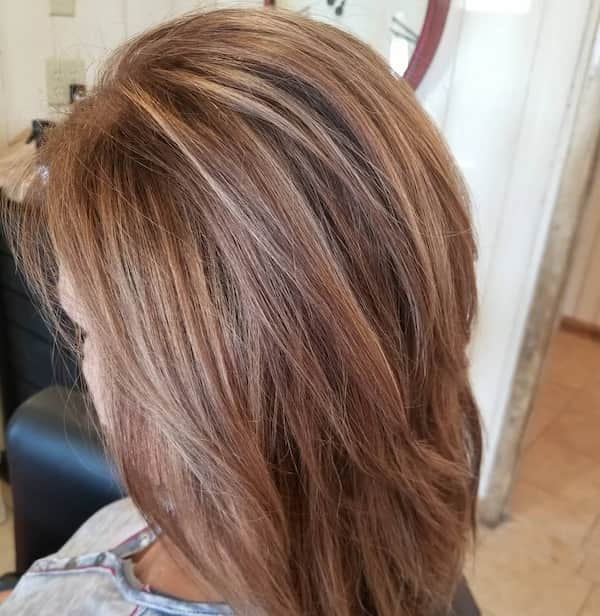 11. Short Bob with Bangs Cut
The Bob haircut is a regular hairstyle for the majority of older and young women. You might be wondering why? Well, the answer is simple, Bob haircut generally saves you a lot of time.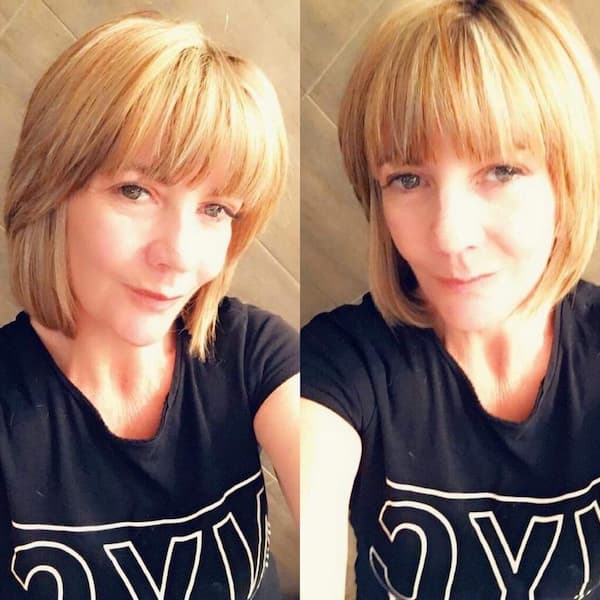 12. Shoulder Length Haircut with Bangs
I understand the way I am showcasing the Bangs styles makes you think I am taking it personally. But it's far from that; Bangs cut in style make your face appear full, which is what most women want.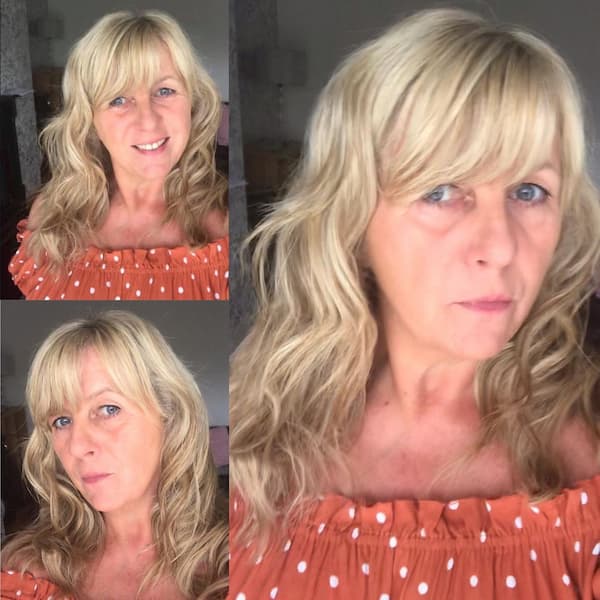 13. Classic Bob Haircut
Just like the classy pixie cut I showed you earlier, I have to present another better alternative if you're not a fan of Pixie haircuts. So here you have it, an elegant-looking Bob haircut you'll love to recreate. If you want more inspiration, feel free to check out my post on layered bob hairstyles for women over 50.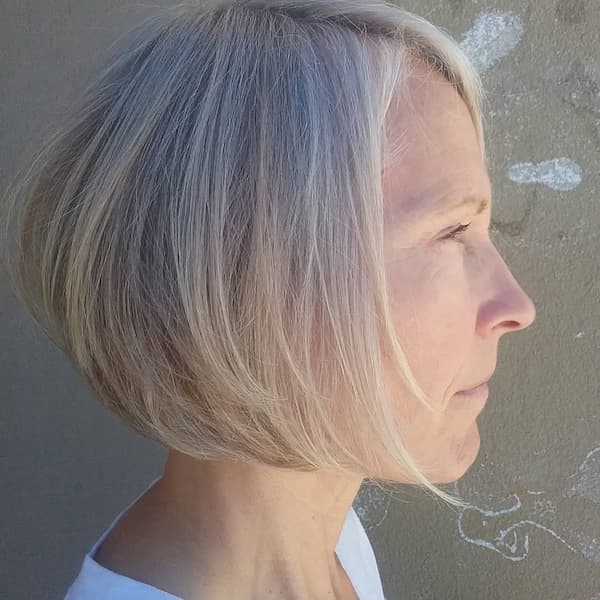 14. Sculpted Curly Pixie
Deva cut is not the only haircut for women with curly hair. You can still rock the pixie in a curly way; you get the point now. Joke aside, this haircut is cool, in my opinion.
15. Long and Layered/Feathered Cut
This haircut requires minimal styling. But no matter how much I try to pamper the word "low maintenance," it still boils down to preference and how well you understand your hair. These two things are what justifies a low maintenance haircut.
Here's an extra.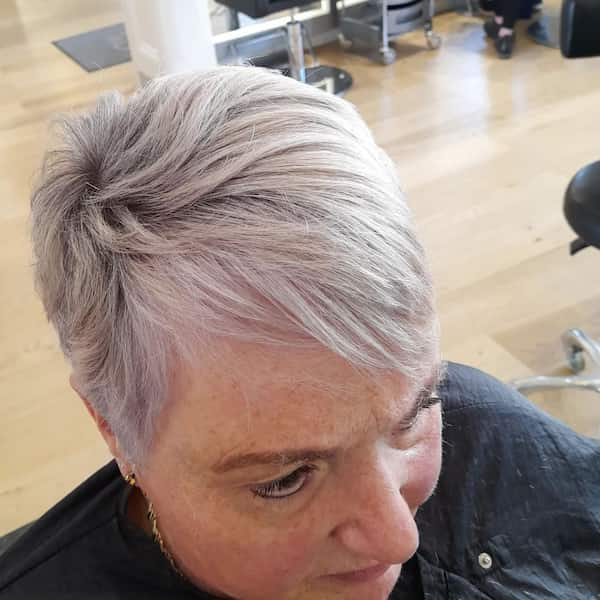 And that's all I got for the best low maintenance haircuts for women over 50.
Here are some other posts you might like;
I hope you love and find the compilation helpful.