Are you considering or in search of low maintenance haircuts for women with thick hair?
If yes! Then you are in the right place because we already have the best comprehensive gallery you can get.
As you probably know, it's tough to find a low maintenance style that looks good on ladies with thick hair.
However, you will see a better style to pick for your long, medium, and short hair in this comprehensive gallery.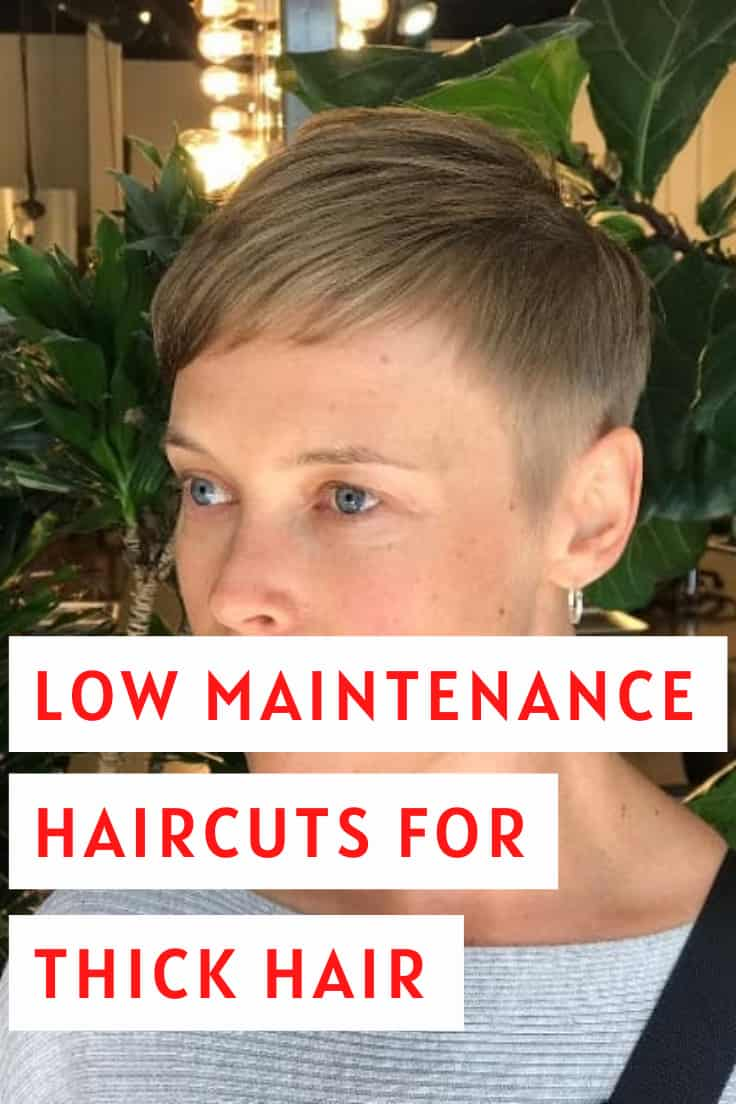 Here's our list of low maintenance haircuts for women with thick hair to pick.
Fine Bob Haircut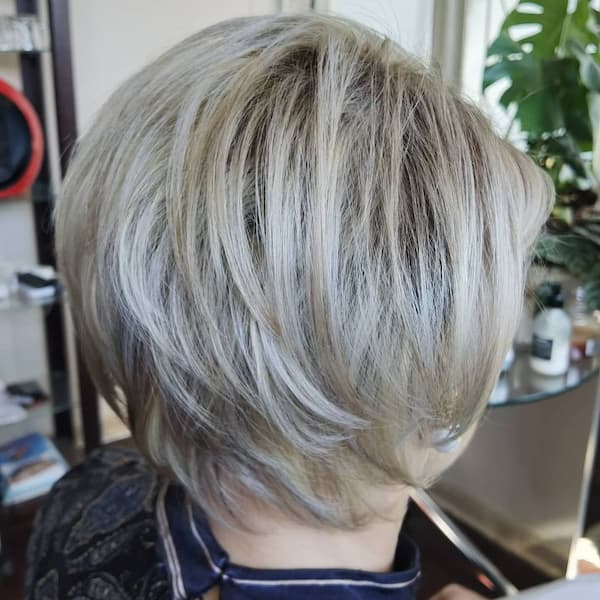 This haircut is for women that love short hair. So If you want well-guided hair that doesn't consume your time and money, then this style or haircut is what you should consider. The hair color also passed a hot and balanced vibe. This style is not is just for younger women – older women with thick hair can recreate this look.
Textured and Messy Bob Haircut + Bangs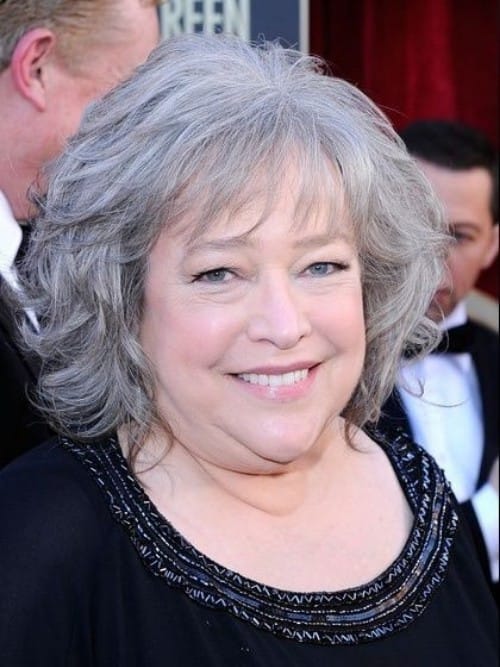 Don't want to spend more than 3 minutes styling and maintaining your hair? Because time is money, get this wash and go Bob Style and cut down the time spent on hair. The bangs give the face a chance to better view.
With or without the use of hair cream, this style can stand on its own.
Also, check out these short hairstyles or cuts for women with gray hair.
Layered + Curtains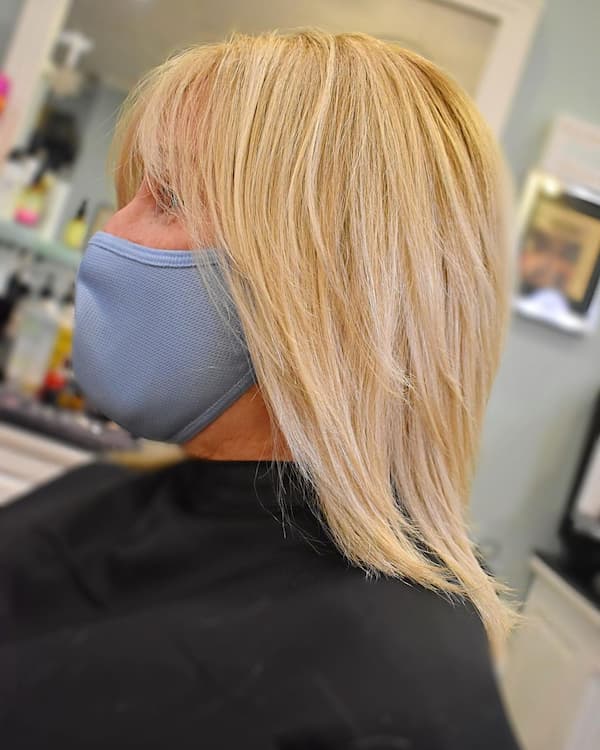 If you're still in your mid-20s,30s, and 40s, then I think you should consider a few-layered haircut as your next low-cost haircut. Just like other cuts, you just need to apply your favorite hair product, then brush and face your routine.
Just to spice things up, I recently wrote a post on the best low maintenance haircuts for frizzy hair; if it's something you're interested in, do well to check it out.
Slicked Back Pixie Haircut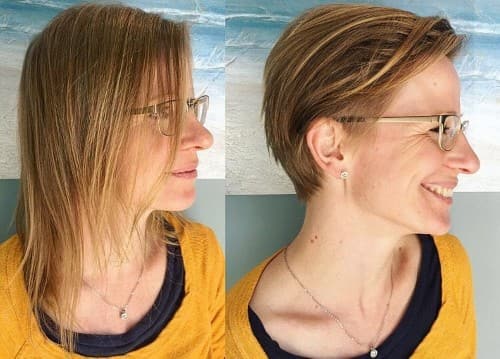 This style is more of Bob, but when brushed back, it gives the look and shape of the Pixie. Did you notice that? I will recommend this haircut for ladies with medium thick hair. You either wash – style – and go or skip the styling; after all, the appearance difference won't be that big.
Thick Shoulder Length Haircut
This shoulder-length haircut creates the look of a Lob haircut. Some ladies want haircuts that they'll dab some hair products brush, wait for it to dry, and face their daily businesses. Well, this haircut is one you should consider.
Another thing before you move, I wrote a post on the best low maintenance medium length haircuts. Do check out and see if there's an idea worth recreating.
Shoulder Cuts + Bangs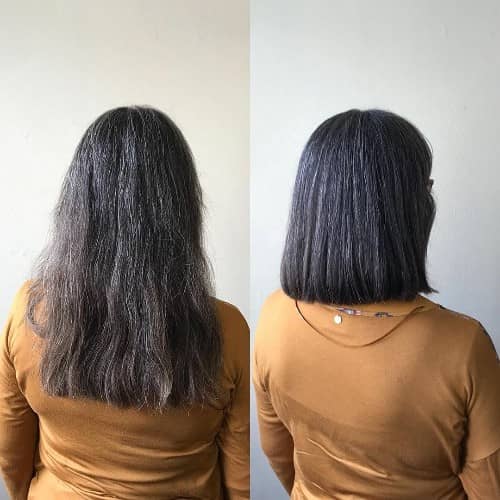 Yes! From the picture, that is a shoulder-length haircut blending with smooth edge bangs (speaking from expertise, even though I didn't see the front view).
Also, keratin treatment did take place on that hair before or after the haircut. And the exciting part is that this treatment lasts for months.
Chin-line Cut + Bangs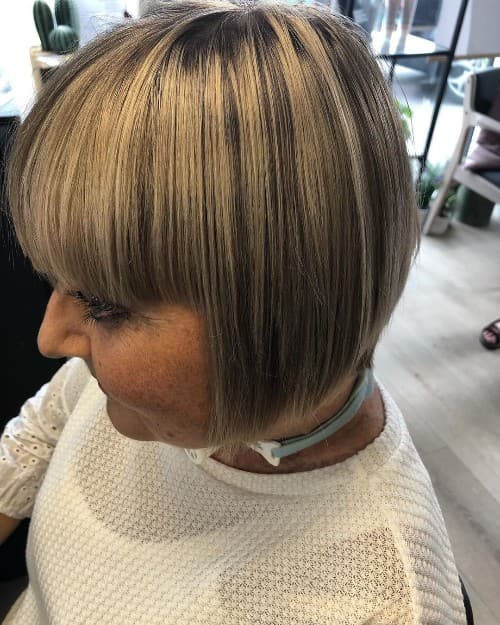 Though blunt cuts and bangs are not considered low maintenance short haircuts for women with thick hair because they require regular trimming, they create a pleasant illusion and shape even when you wash and go.
Thick Afro Pixie Cut – Low Maintenance Haircut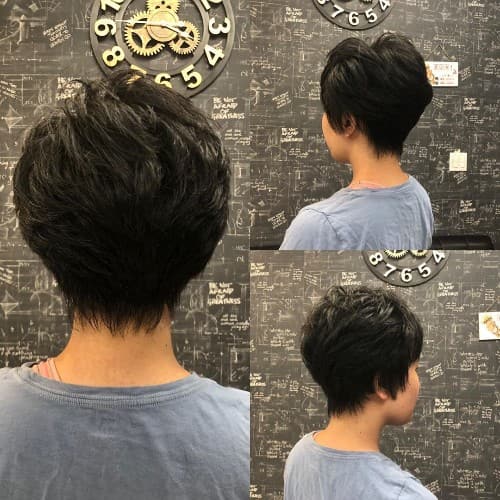 Probably, this is one of the best low maintenance pixie cut for thick hair. Everything about it is level except for the texture. When you get this style, there will be no room for iron styling and even blow drying that a lot of your time.
Textured Taper Fade Haircut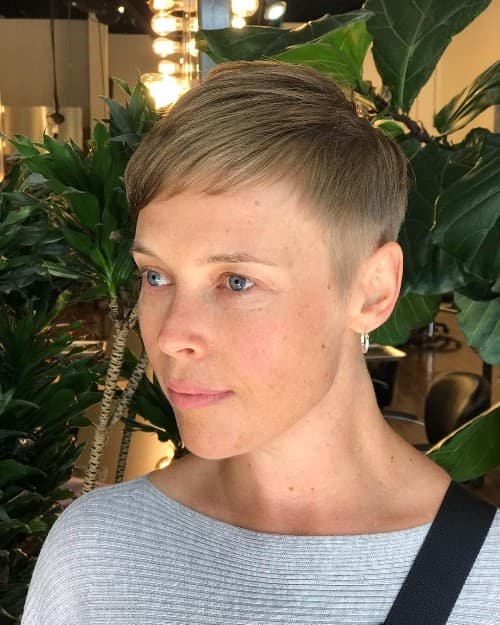 Textured taper faded is another shape of a Pixie. Though this hair isn't so thick, neither is it thin; it's something in between thick and thin. If your hair type is the same as the lady in the picture, I will suggest you give it a try.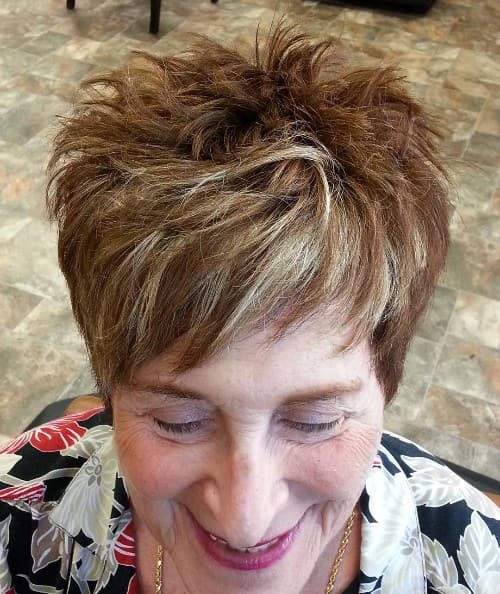 Spiky Pixie cut, also known as the tousled pixie cut, is the next inspiration here on my list. The spiky or untidy nature of the haircut makes it even more fun.
Also, take your time to check out this gallery of low-maintenance haircuts for busy moms.
Shoulder-length Lob Haircut
All this while we have been emphasizing short and medium styles. What about haircuts for ladies with long and thick hair? Or are there no low maintenance haircuts for them?
Of course, the lob haircut, layered bangs, and a list of others that can fit in here. To achieve a low-cost styler for thick hair, ask for long layers covering the face without blunt ends cut.
Old School Bob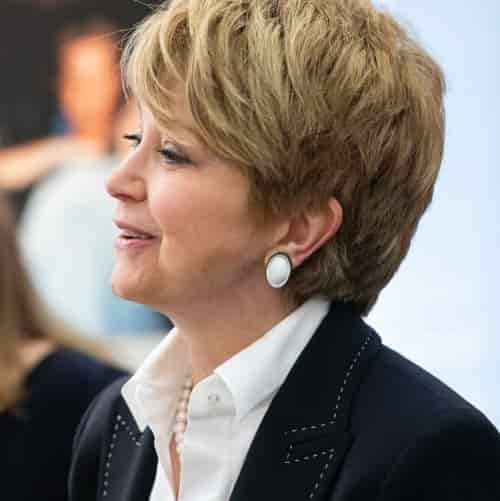 Also, Check: 21 Simple Hairstyles For Women With Curly Hair
What is it about Jane Pauley Old school layered Bob haircut that makes women vibe it up without thinking twice?
Well, it's because it creates no room for a waste of time. A lot of people think this is old-fashioned.
Yes, its old fashion for young ladies but a trendy style for older women.
Spiky Bob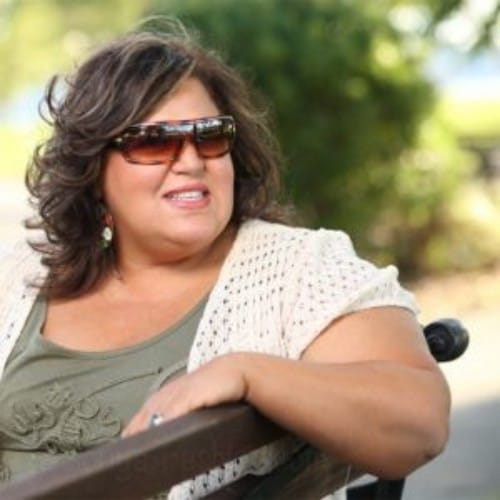 If you're considering this haircut, know that you will no longer suffer yourself while trying to keep fly away at bay because that's the nature of the hairstyle.
The haircut works fine on all hair colors and types, but it is more balanced on women with fat faces.
Two Layered Should-Length Haircut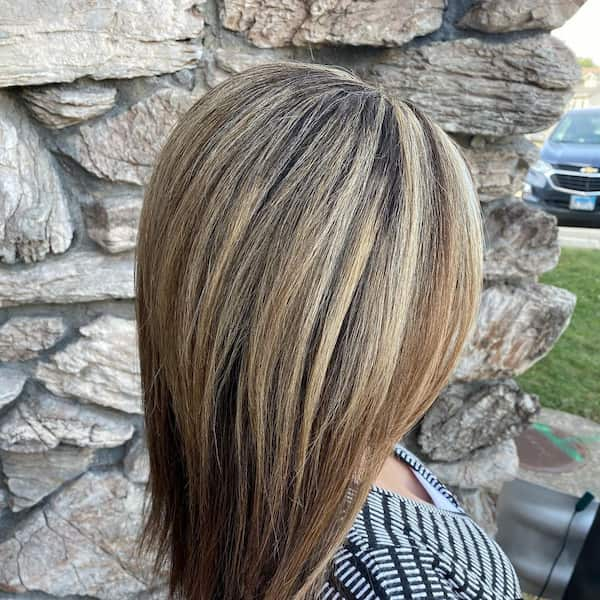 Layered haircuts are naturally classy. The pattern alone affects your overall appearance, and believe me; this is never a bad choice.
It's a low maintenance haircut, but if you decide to color it as well, then you will have to answer the call. And don't forget to check out my post on shag haircuts for women.
Tousled Texture Cut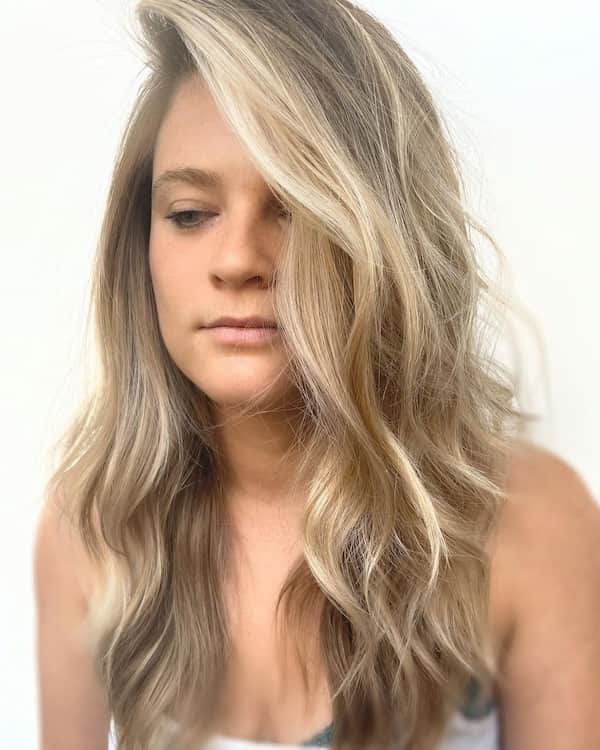 Like every other low-maintenance hairstyle, all you need to do is trim when grown and brush every morning.
It looks pretty good on anyone, and it tends to change head and face shape.
Thick Short Bob Haircut
When people say "fresh haircut, fresh look," This is a typical example. If you're tired of your heavy long hair, especially in the summer, then this is a lovely inspiration.
You don't even have to spend forever on your daily routine, and with or without hair products, that style can stand.
Sun Kissed Curtain Bangs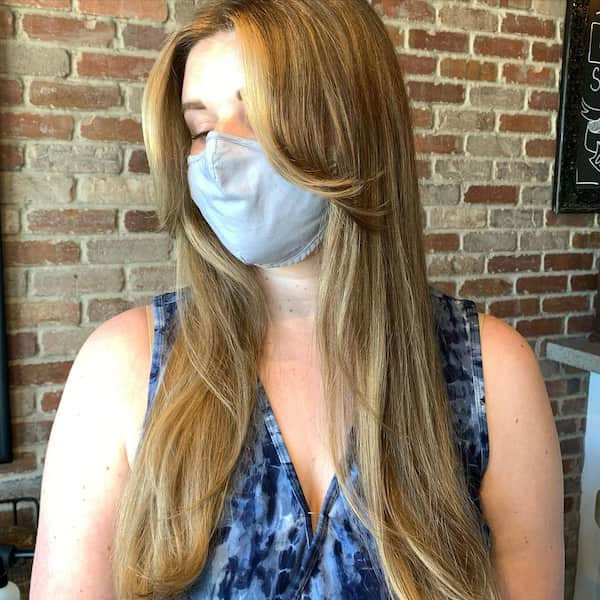 This haircut is a kind of style that frames and shapes your face on both sides. The sweet part of the curtain bangs is that it's very versatile.
And you can never go wrong with this kind of haircut.
Low Maintenance Haircuts Equation?
If you are new to the terminology, in the simplest definition, this is what it means.
Low Maintenance = Less Time + Low Hair Care Budget.
And low hair care budget equals less styling, fewer products.
Now I would love to hear from you:
Which style from our gallery of low maintenance haircuts for thick hair women do you intend to wear next?
Do let me know by using the comment box below right now.