Butterfly haircuts leave a lot of room for creativity, as there are plenty of ways to modify one to your heart's desire. From a colour change to adding layers or even volume, there's just a lot you can do to adorn your butterfly haircut.
50 Adorable Butterfly Haircut with Curtain Bangs
If you're after the most creative ways to wear a butterfly haircut with curtain bangs, you've come to the right place. This compilation will list no less than 50 adorable examples.
1. Fluffy Butterfly Haircut with Flicked Ends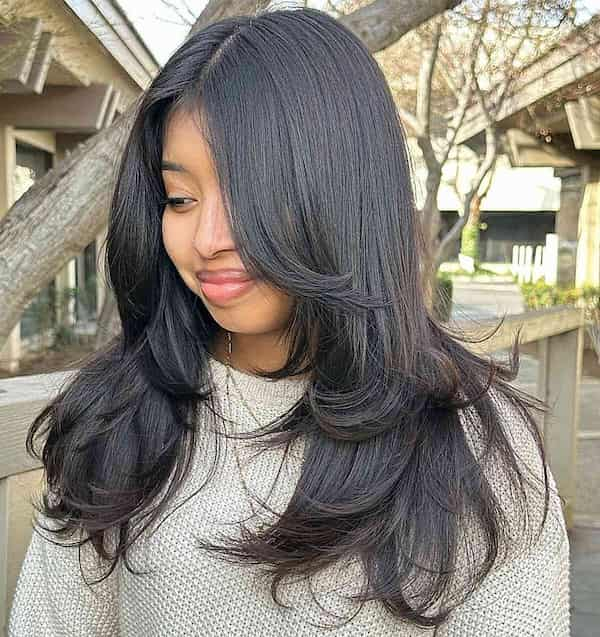 We've seen a sleek black butterfly haircut like this earlier, but this one's so glamorous it would be unfair to exclude it. Everything about it is perfect; the length, the layers, the parting, the curtain bangs, and the model's hidden smile; I rate them all 10/10.
2. Brunette Butterfly Haircut with Long Layers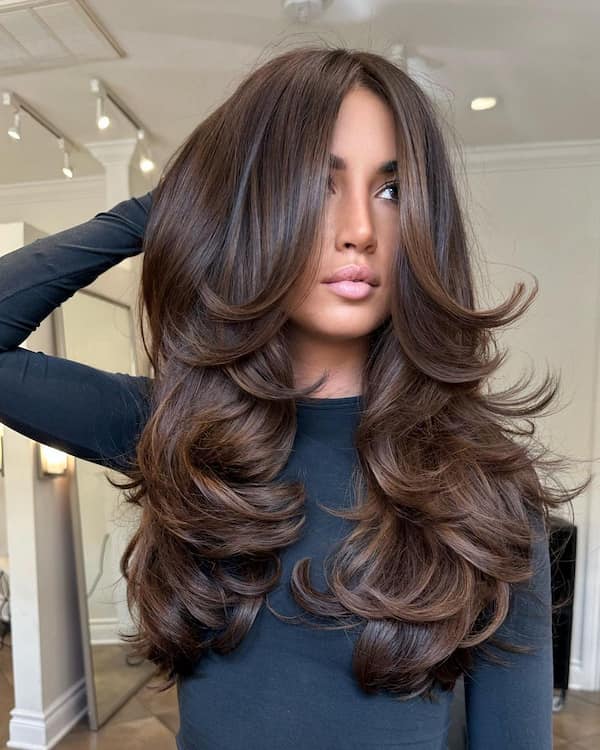 If you want something exceedingly flashy for a special event, this long-layered butterfly cut should make your shortlist. It's an even more feasible recommendation if you already have brown hair.
3. Messy Layered Butterfly Haircut with Curtain Bangs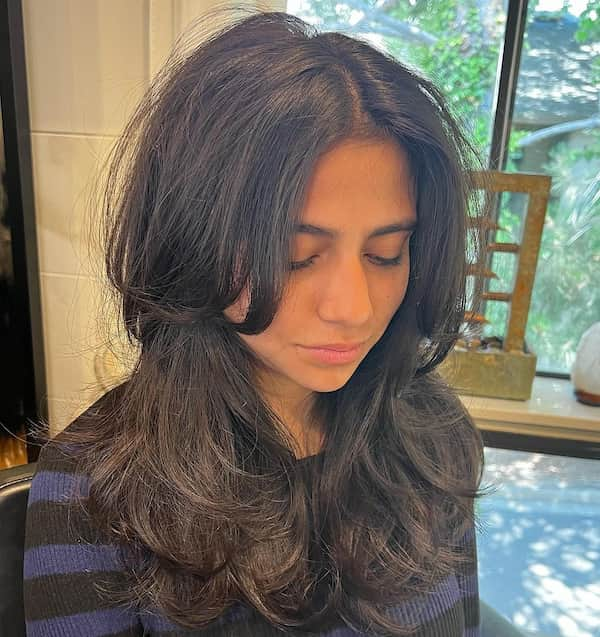 You spend most of your time outside special events, which is why you need a relaxed style like this messy layered butterfly cut. It's not what you want to wear to your wedding, but if it's someone else's, I don't see the problem.
4. Voluminous Layered Butterfly Haircut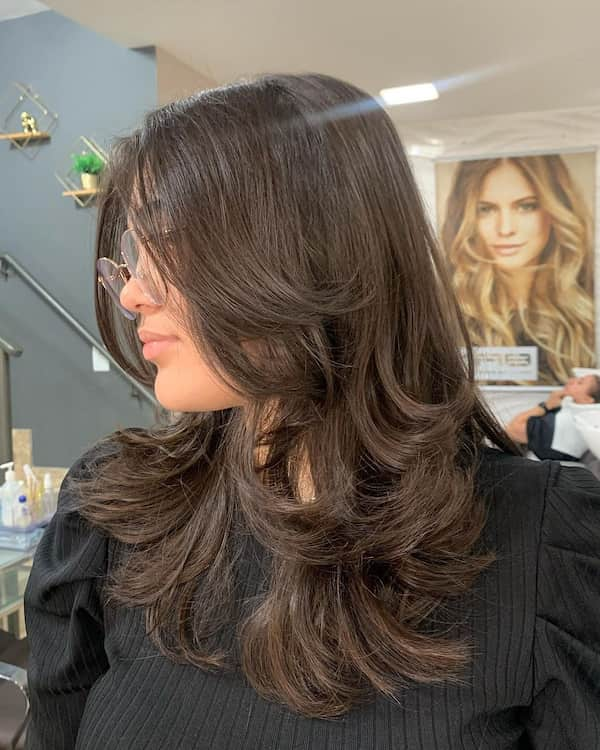 Length is good, but volume is even better. This hairstyle illustrates what happens when you mix the two; an absolute masterclass of a style.
5. Chic Butterfly Haircut with Long Curtain Bangs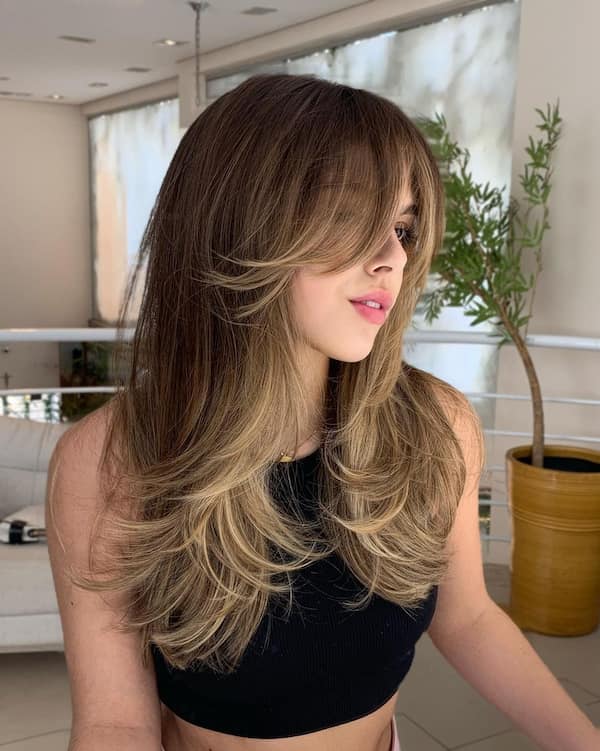 You'd expect a butterfly haircut with curtain bangs to be 'chic,' but this is beyond mere chicness. Thanks to the long bangs and the finely styled hair, this hairstyle isn't just adorable, it's more.
6. Blow Out Layered Butterfly Haircut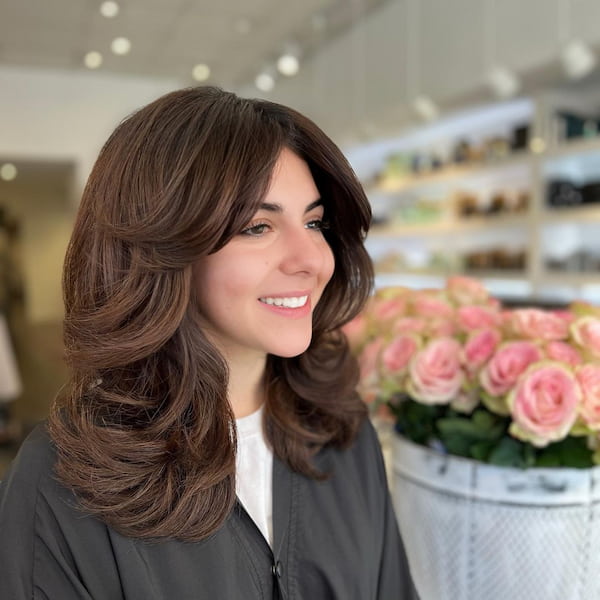 There are so many things that can make a person happy, and having this much hair volume is one of them. If you have something similar, the only obstacle between you and that smile is this adorable blow-out butterfly cut.
7. Summer Feathered Layered Haircut with Wispier Top Layers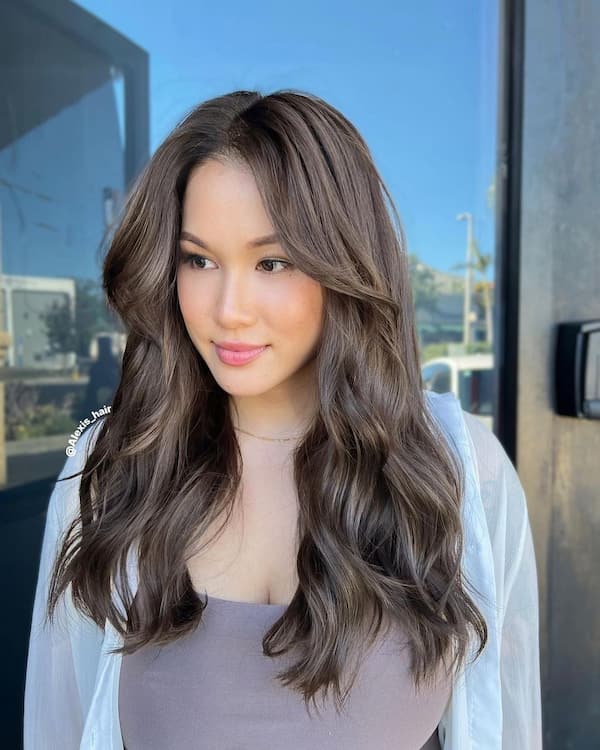 Sometimes, all you want is balance, and I feel that's what this hairstyle offers. The symmetrical parting and the sleek gentle cut all combine to form a balanced style that's easily my favourite so far.
8. Formal Butterfly Haircut with Curtain Bangs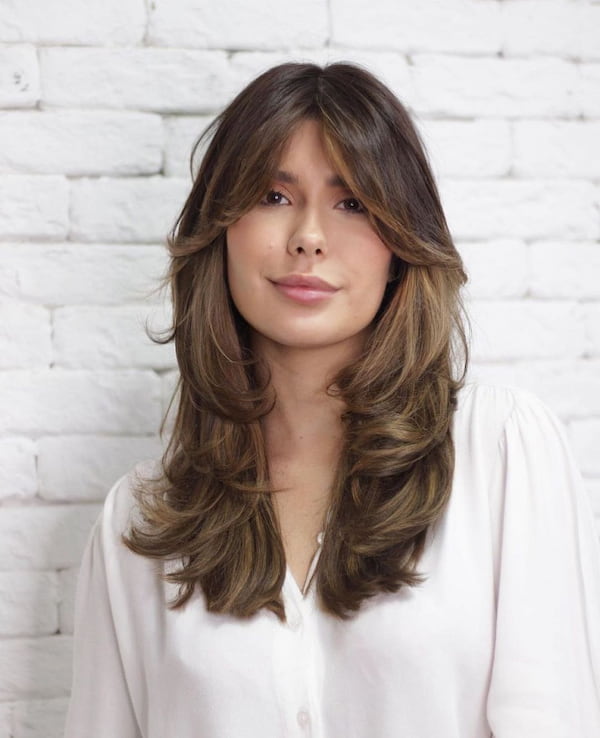 For formal events, dialling back on the messy look is always a great idea. Here's the perfect way to do that without losing the characteristic butterfly style, and on the perfect hair colour too!
9. Butterfly Haircut with Face Framing Layers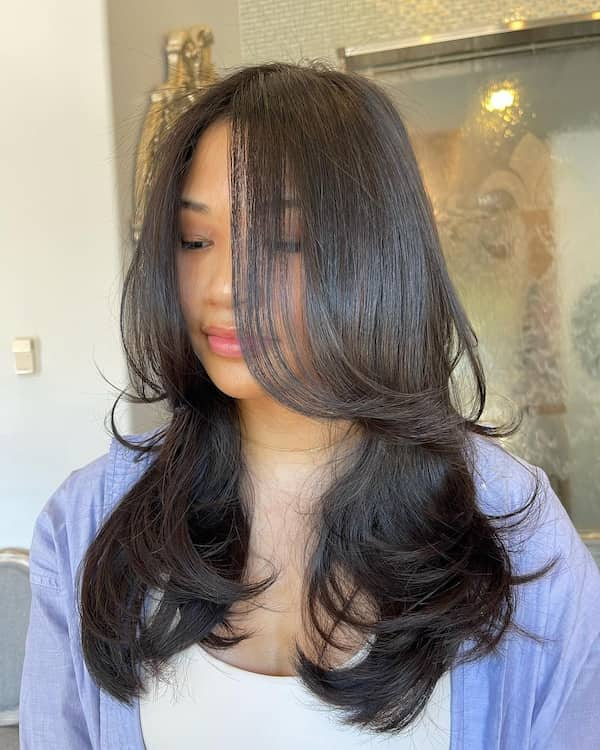 With a style this adorable, who needs brown hair? While the butterfly style is undoubtedly striking, the gigantic face-framing layered curtain bangs are what caught my attention.
10. Blonde Spread Out Butterfly Haircut with Curvy Layers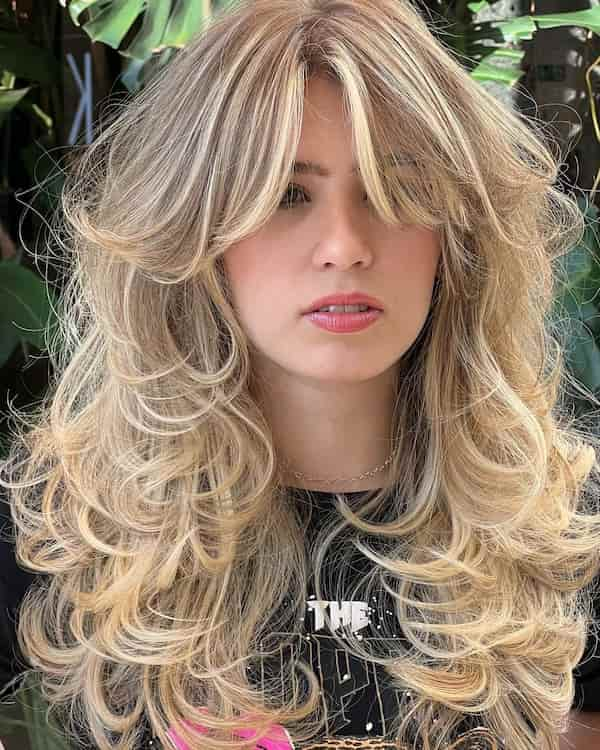 This glamorous spread-out butterfly cut looks a bit over-the-top if you're only after something casual, but if you're after something more than just casual, I think it's just the perfect hairstyle for you.
11. Soft Butterfly Haircut with Bouncy Layers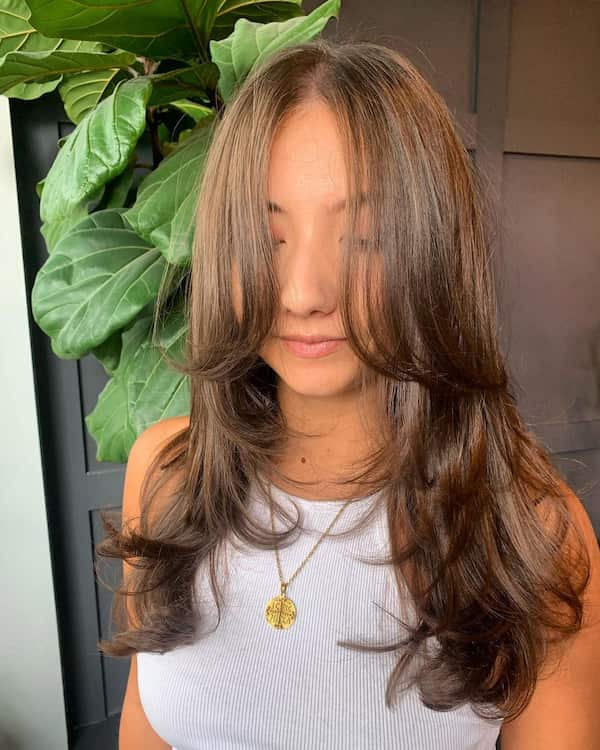 Going for a softer finish typically works better for ladies with fine hair, and it can look exceedingly glamorous, as you can see here. While I don't see myself wearing curtain bangs that big, I see the point.
12. Super Party Summer Haircut with Stepped Layers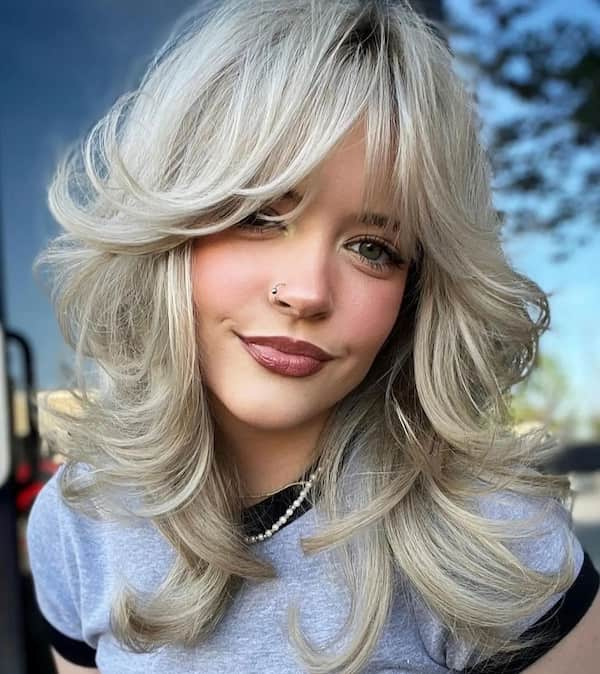 I don't care for coloured hairstyles, but not when they look this adorable. I'm struggling to determine what is prettier: the layered summer haircut or the gentle white colour. Either way, there's probably no better party style on this list.
13. Straight Butterfly Haircut with Curvy Layers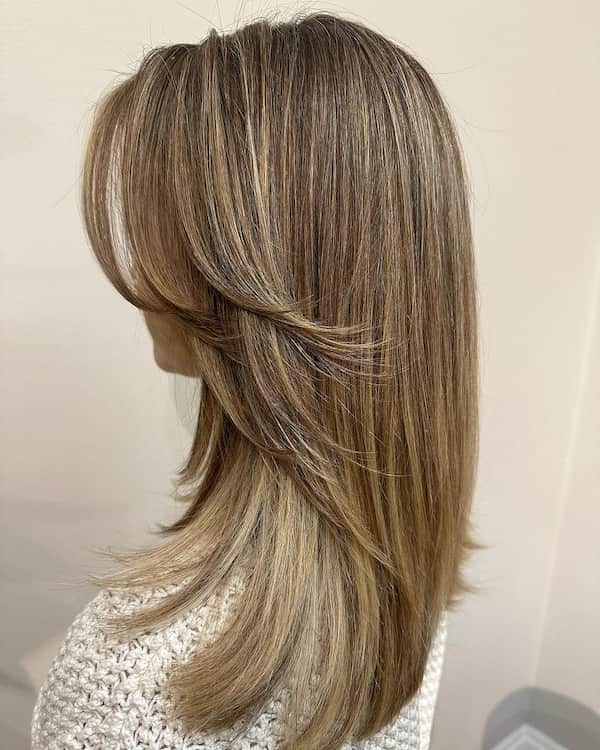 If the summer party haircut from the preceding style looks too 'messy' for your liking, this straight butterfly cut should work better for you. It's as straight as a butterfly haircut gets, with the only layers forming the charming curtain bangs.
14. Classic Bouncy Butterfly Haircut with Curtain Bangs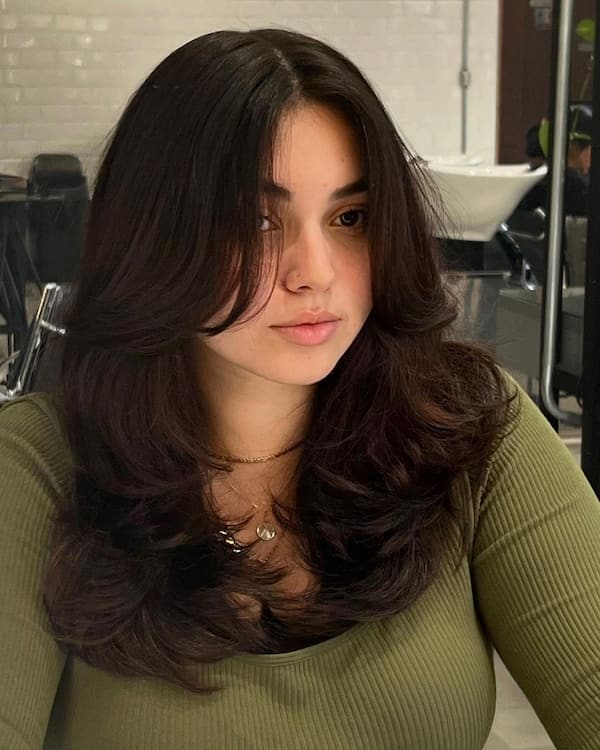 We've seen the wonderful things colour and texture can do to butterfly haircuts, but what about bounciness and symmetry? Those two qualities don't seem half bad, as I'd wear this any day of the week, in its natural colour.
15. Bra Strap Length Butterfly Hair with Curtain Bangs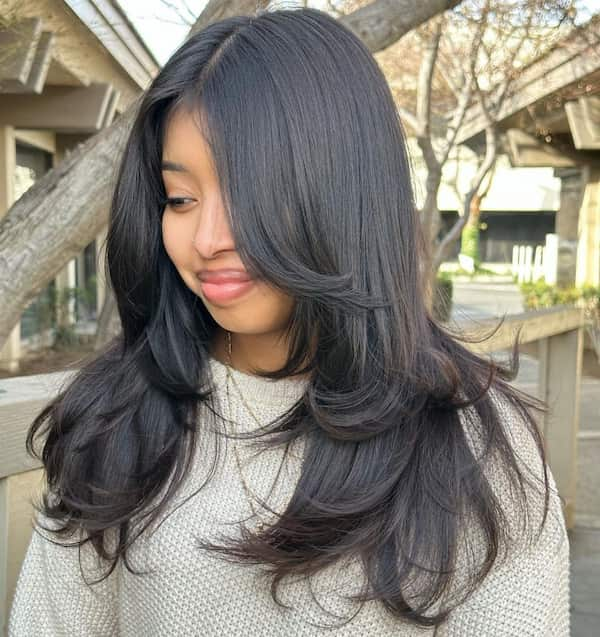 If the preceding hairstyle looks adorable to you, you should love this just as equally. It retains a bit of the bounciness, the colour, and the symmetry, making it an adorable 10/10 hairstyle.
16. Modified Dimensional Blonde Butterfly Cut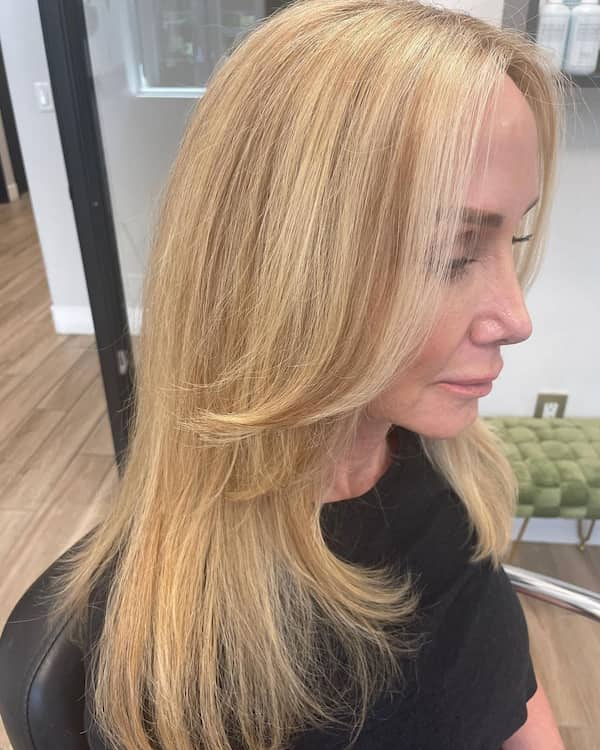 Black isn't the only outstanding colour for straight butterfly haircuts. If you already have blonde hair, there's no point adding colour or hair extensions; you're good.
17. 90s Inspo Butterfly Wolf with Curtain Bangs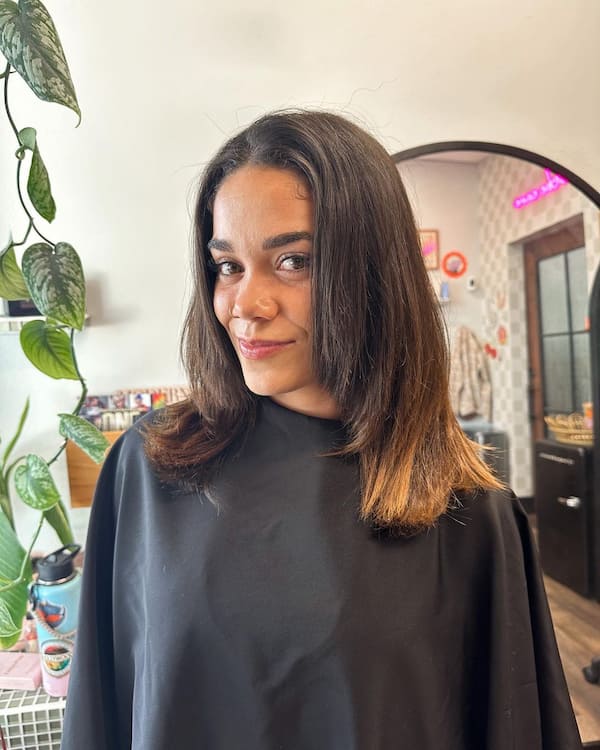 If you're a fan of nostalgic hairstyles, this butterfly wolf cut should work for you. Inspired by a popular 90s style, you'll struggle to find 'messy' butterfly cuts that look more charming.
18. Layered Butterfly Haircut for Older Women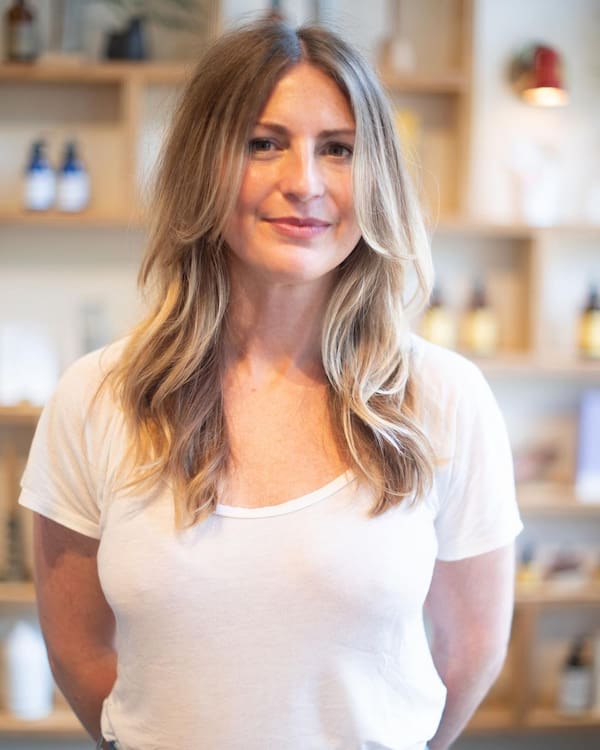 Butterfly haircuts aren't only for young ladies; you can also rock it as you. With this model looking like she's in her twenties, I'm certain many seniors would want to consider this hairstyle.
19. Black Statment Butterfly Haircut with Long Layers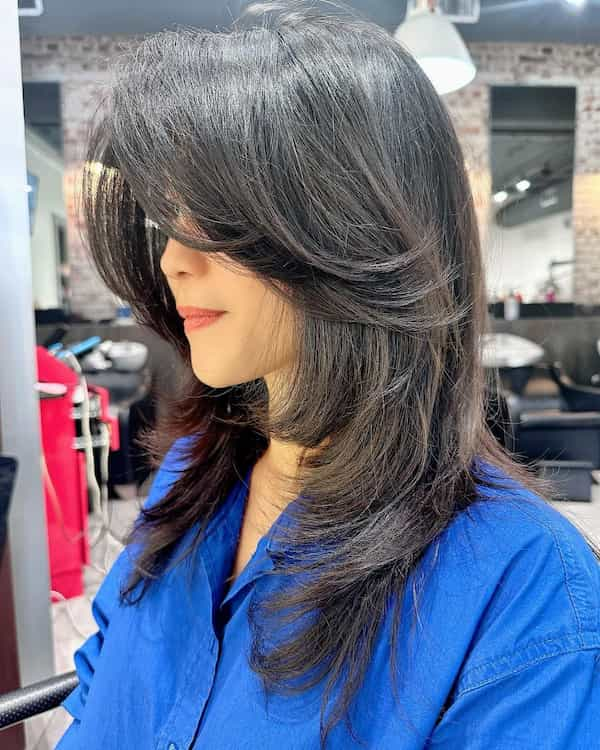 Black is beautiful, and this hairstyle is one of the most creative ways to showcase that. With those long layered curtain bangs, I don't see this style being possible without impressive hair volume.
20. Bronze Sugar Butterfly Haircut with Flippy Undone Layers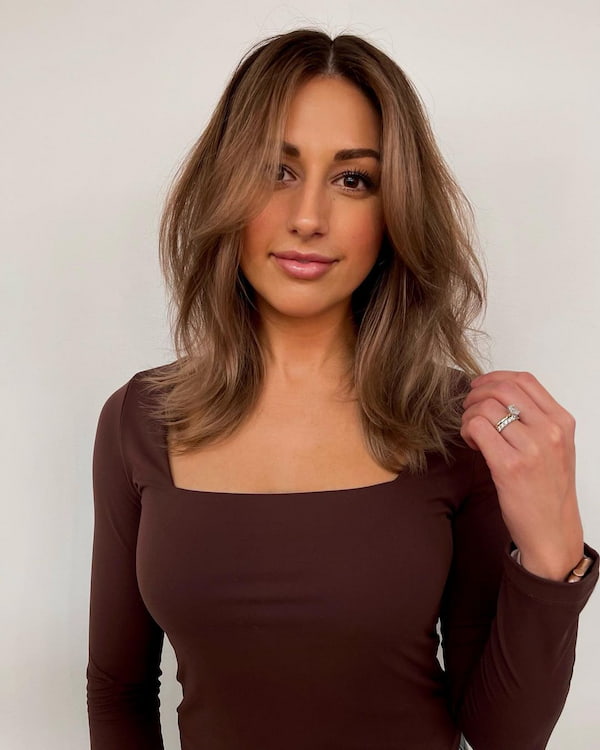 Here's your go-to style if you're after the most natural butterfly haircut there is. Apart from the colour gradient from black to blonde, there isn't a lot more to say about this hairstyle.
21. Brown Sleek Butterfly Haircut with Curtain Bangs
Colour makes all the difference in a style, which is why this purple-brown butterfly cut looks as good as it does. Despite not featuring too many bells and whistles, the colour and the curtain bangs are enough to make it stand out.
22. Coloured Long Layered Butterfly Haircut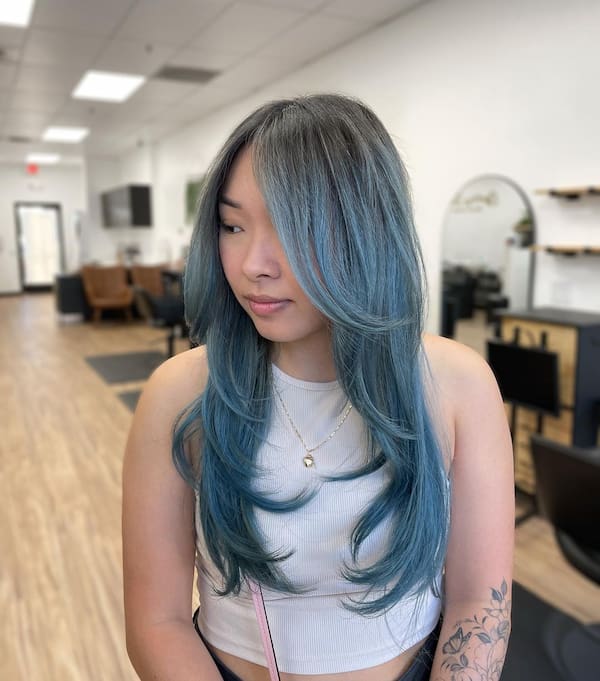 If blonde sounds too ordinary for you, you should probably try this model's 'extraordinary' colour. You may face challenges while replicating this hairstyle, but none of those would be about it not looking pretty.
23. Blonde Butterfly Wolf Cut with Bangs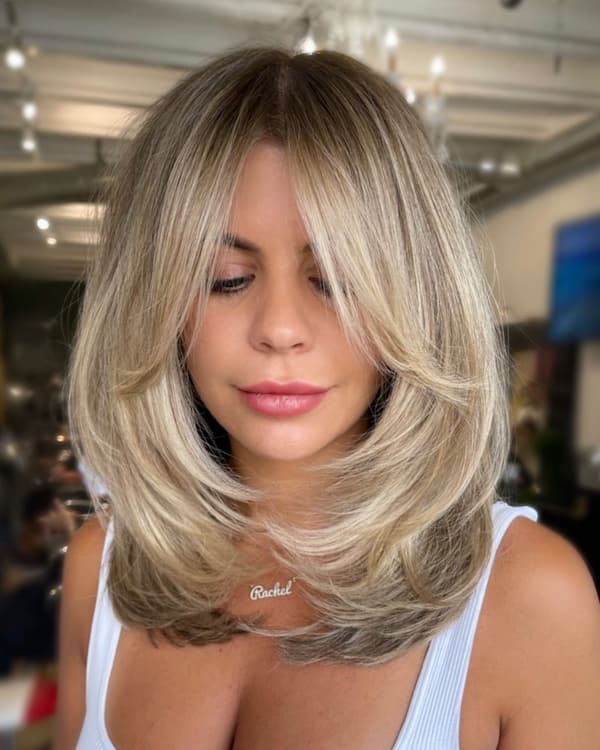 I'm a fan of how this style curves at the end to form a pretty butterfly wolf cut. If you look more closely, you'll notice the curtain bangs invert against the natural flow creatively. I also can't help but notice the symmetry; easily a 10/10 hairstyle.
24. Smooth Black Haircut with Medium Layers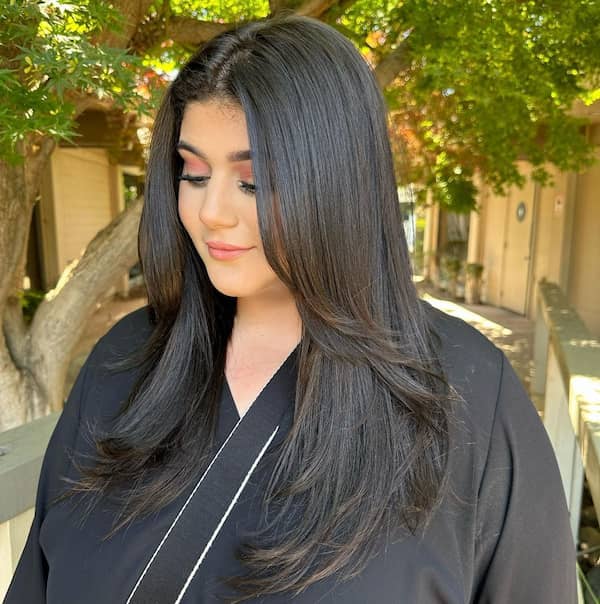 If you have black and long hair, getting this hairstyle should be a no-brainer. The allure, the symmetry, and the charming curtain bangs; every inch of the style looks perfect.
25. Blonde Balayage Layered Butterfly Haircut with Curtain Bangs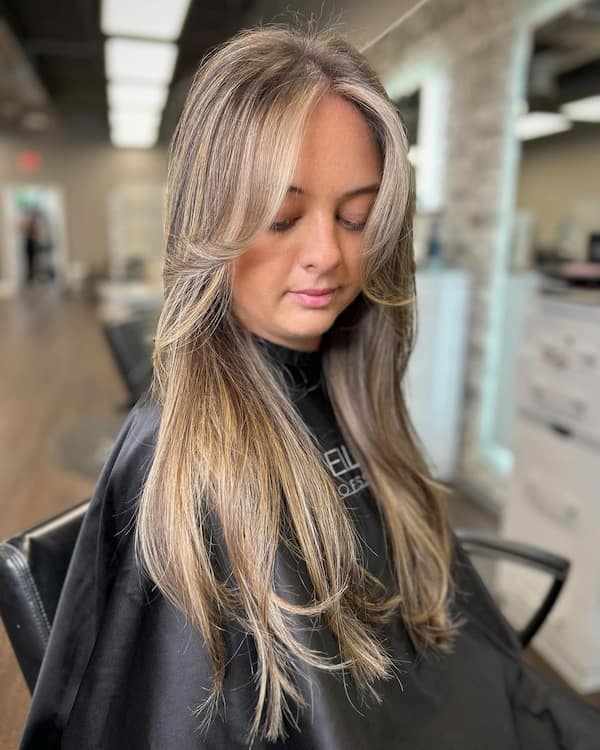 Nothing looks better than a blonde butterfly haircut, but when you strategically add layers and support it with those gigantic curtain bangs, you know you're in for a chart-topping hairstyle.
26. Brunette Butterfly Haircut with Volume Rollers Curls at the Ends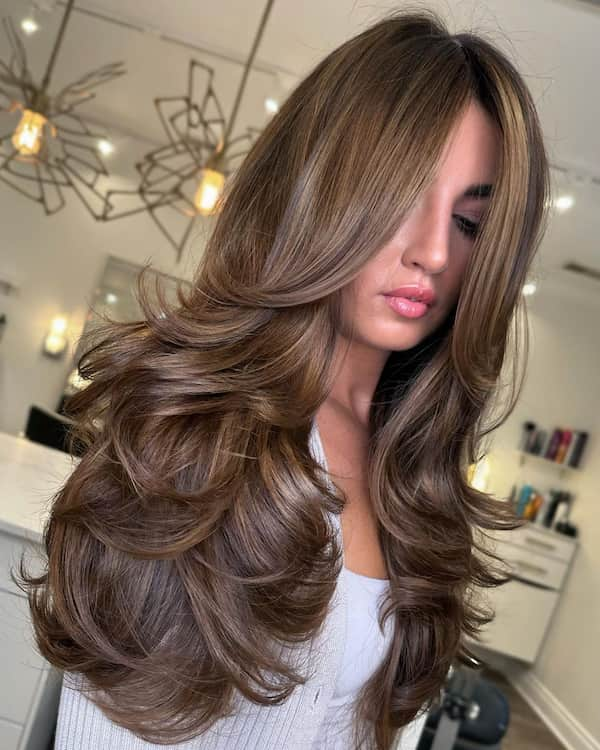 If you're ready to go all-in on your next butterfly haircut, you can work with some hair extensions and get something like this. It's exquisite, I admit, but it's also not for everyday wear.
27. Red Long Layers Wolf Cut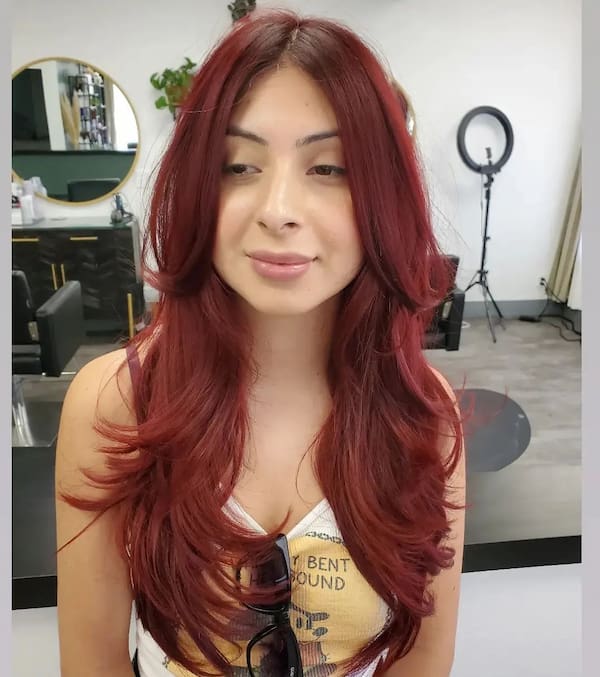 Wearing a flashy colour is already a bold move, so you naturally want to wear an alluring hairstyle with it. Frankly, it doesn't get much prettier than this layered butterfly wolf cut, especially when your hair is already red.
28. Natural Brown Minimal Wavy Hair and Spikey Curtain Bangs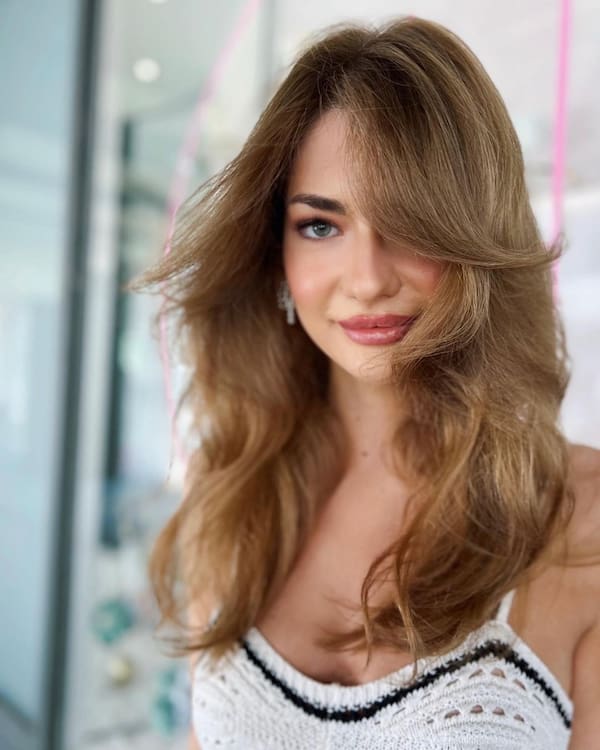 Blonde is great and brown is better, but you know what's even better? A mix of both colours. This hairstyle uses a hue between blonde and brown and accentuates it with spiky curtain bangs; what natural beauty?
29. Glam Artistic Butterfly Haircut with Curtain Bangs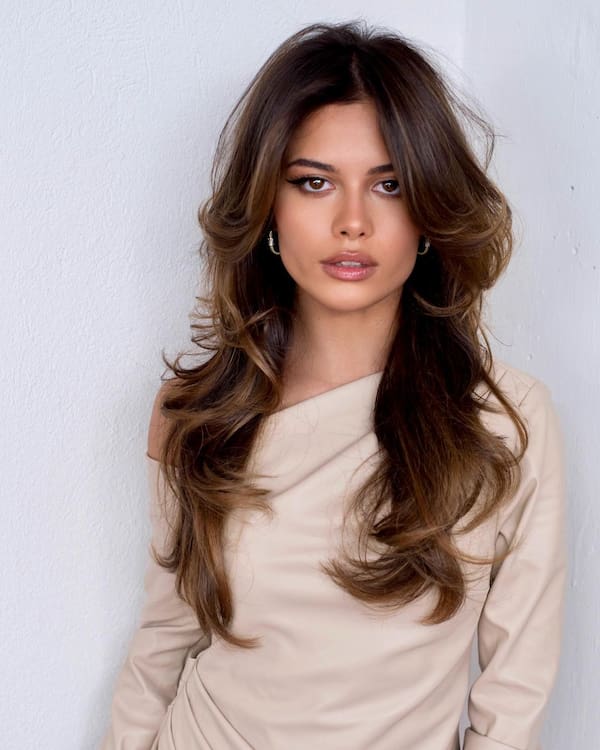 This glam butterfly haircut is perfect, possibly because it's not a day-to-day haircut. If you're after something to wear to a big event, possibly your big event, this haircut should work well for you.
30. Messy Butterfly Haircut with Long Layers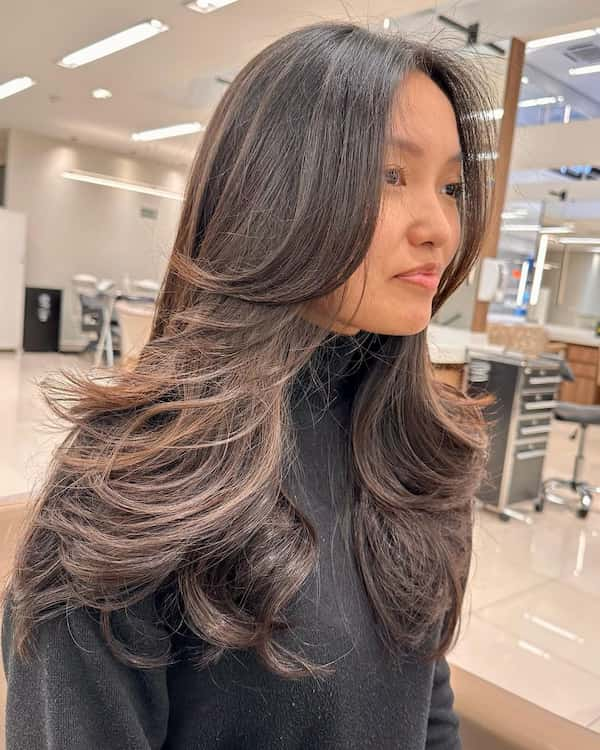 What's a butterfly cut without layers, and what good is a layer if it's not lengthy? This butterfly haircut with long layers and the luscious curtain bangs has to be up there among the prettiest in this compilation.
31. Mushroom Brown Fresh Face Framing Butterfly Haircut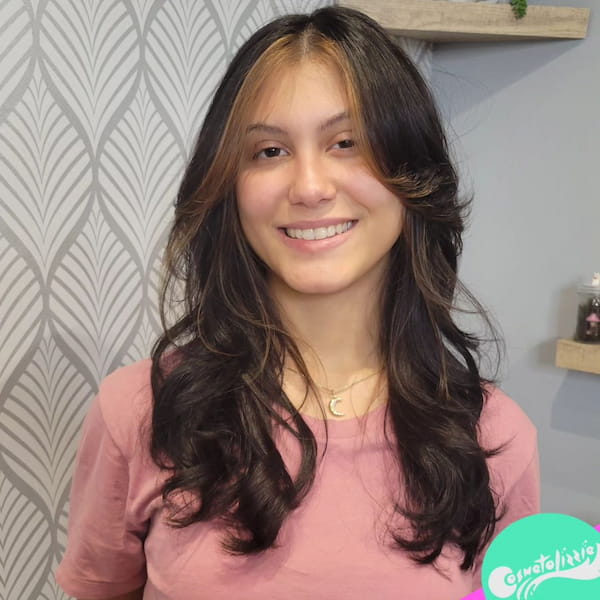 If you're unready to go all in with a colour you love, why not try it as a highlight? A mushroom brown highlight on any butterfly haircut with this model's smile can't but make it into this list.
32. Blonde Massage Butterfly Haircut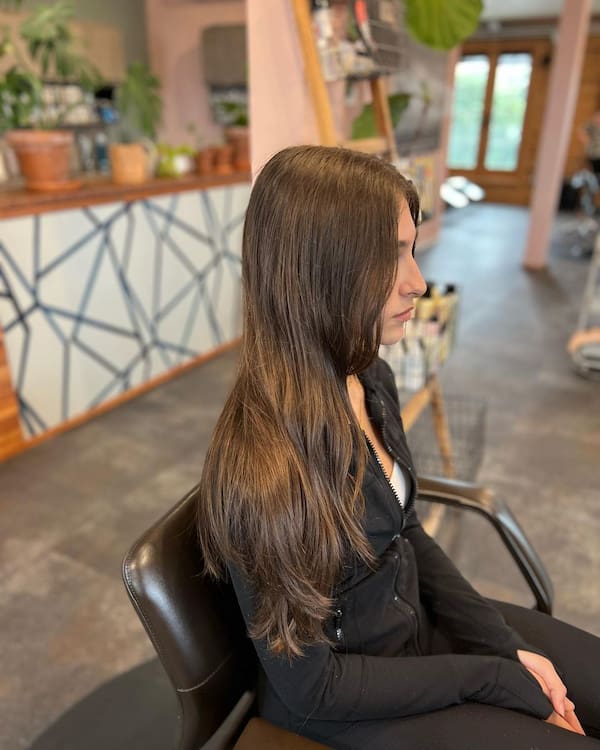 This hairstyle looks perfect, but it's hard to pinpoint the reason. Is it the blonde colour, the outstanding length, or the messy look? Whatever it is, it's adorable.
33. Butterfly Haircut for Women over 40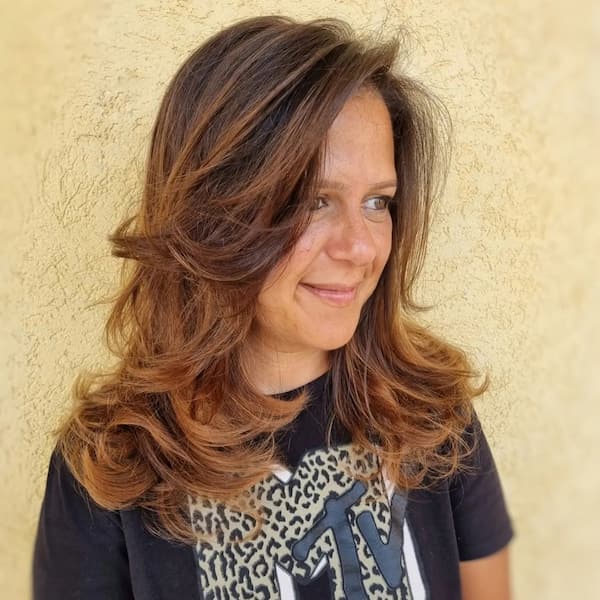 Most ladies start to lose interest in extensive hairstyling around age 40, but it doesn't have to be you. This alluring butterfly haircut with curtain bangs can help reinvigorate your love for charming hairstyles.
34. Simple Face Framing With Butterfly Haircut with Curtain Bangs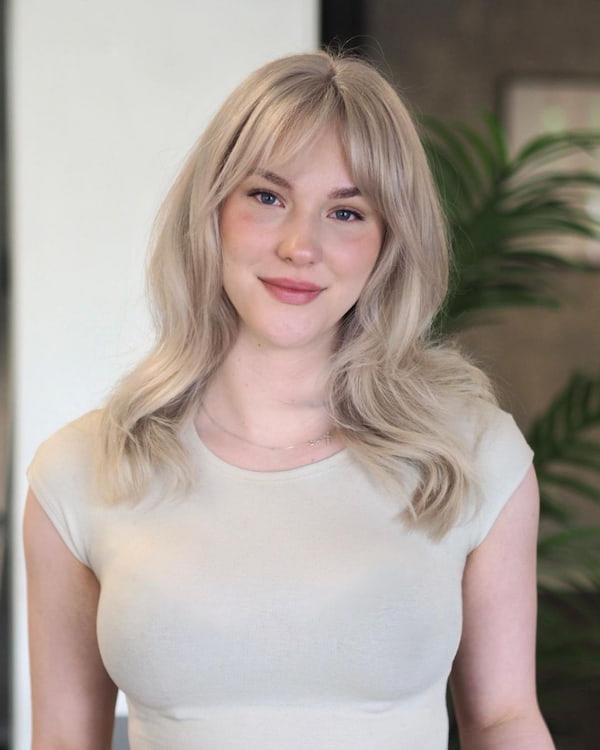 If you have her kind of face, you want symmetrical hairstyles to frame it beautifully. This seemingly unassuming butterfly haircut does the job perfectly, and her bright smile adds to the charm.
35. Textured Butterfly Haircut with Flicky BlowOut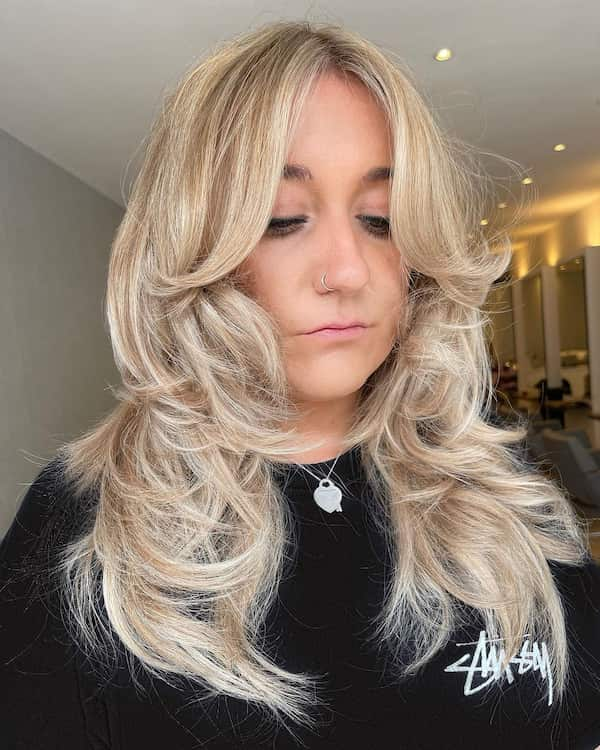 You can say a lot about this haircut, but certainly not because it's not pretty. The blonde colour works well with its joyful 'party' vibes and the alluring blowout; easily the best summer party style on this list.
36. Retro Layered Cut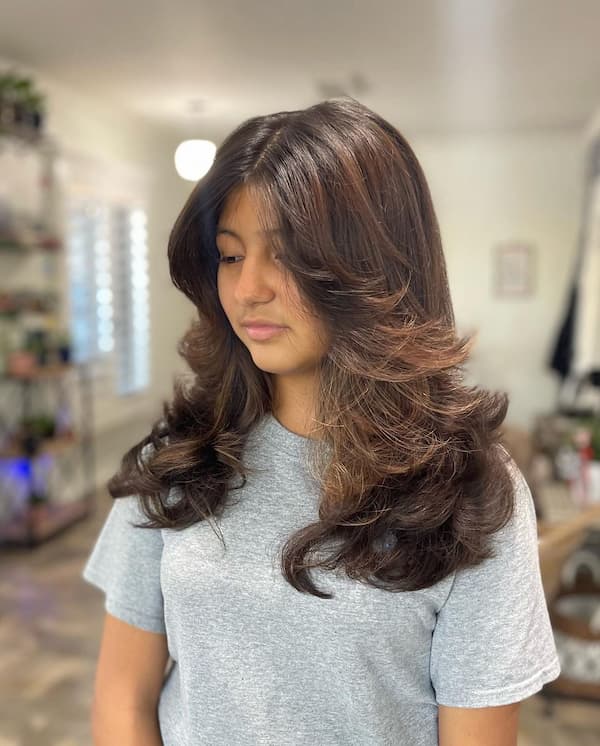 If you're not against something from the nineties, this retro layered cut is the hairstyle you want. The layers stack up nicely for an illusion of volume, and the symmetry just perfects the style.
37. Short Butterfly Haircut with Curtain Bangs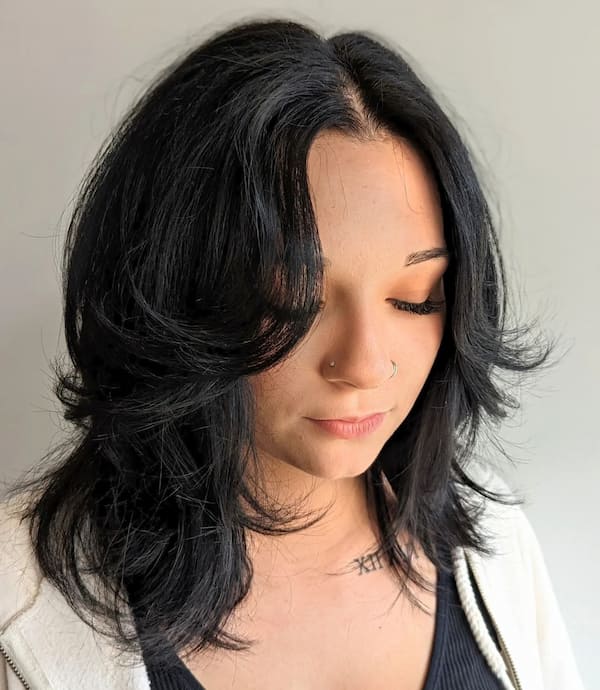 While lengthy hairstyles are generally good, you can make something adorable with a short butterfly cut too. Surprisingly, it doesn't require much; simply wear those charming curtain bangs and you're on your way onto this list.
38. Blonde Butterfly Haircut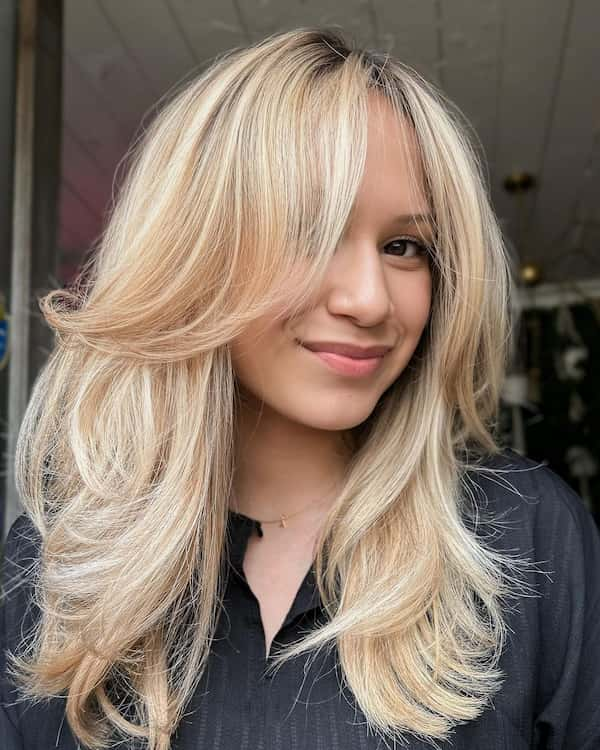 I'm not a big fan of blonde hairstyles, but maybe that's because I didn't see this haircut sooner. The style's simplicity and the model's smile all combine to make adding it to this list a no-brainer.
39. Blonde Butterfly Cut with Overlapping Layers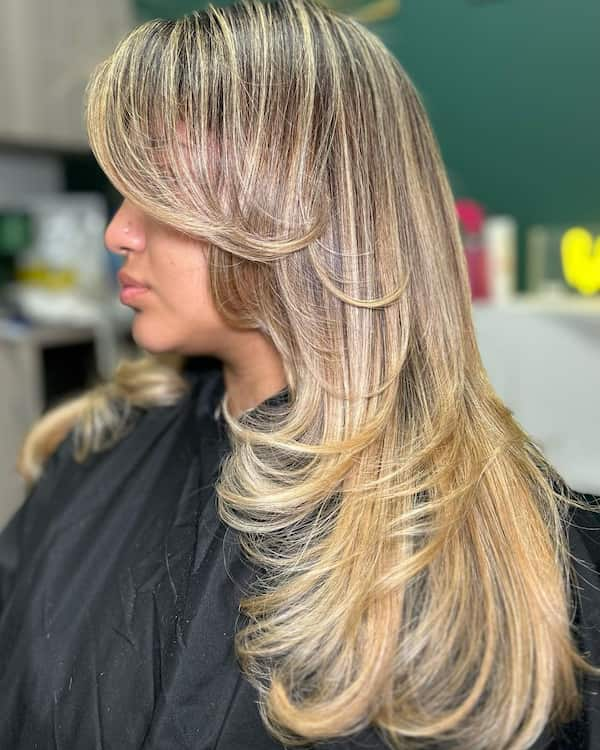 If you're a fan of the preceding blonde butterfly haircut idea, you should also love this one. It's not quite as simplistic, but the brown highlights give it the crown for me.
40. Double Tone Minimal Butterfly Haircut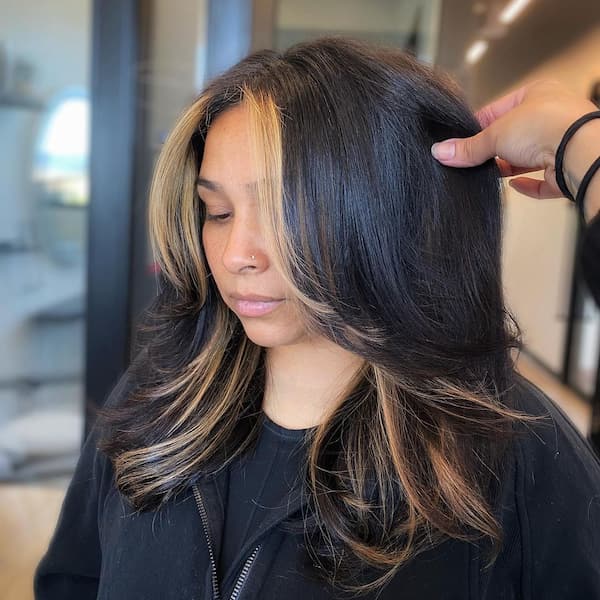 Brown highlights are great, but not only on blonde hair. If you don't mind wearing another colour with your black locks, why not try this black butterfly cut with brown curtain bangs?
41. Brown Soft Textured Butterfly Haircut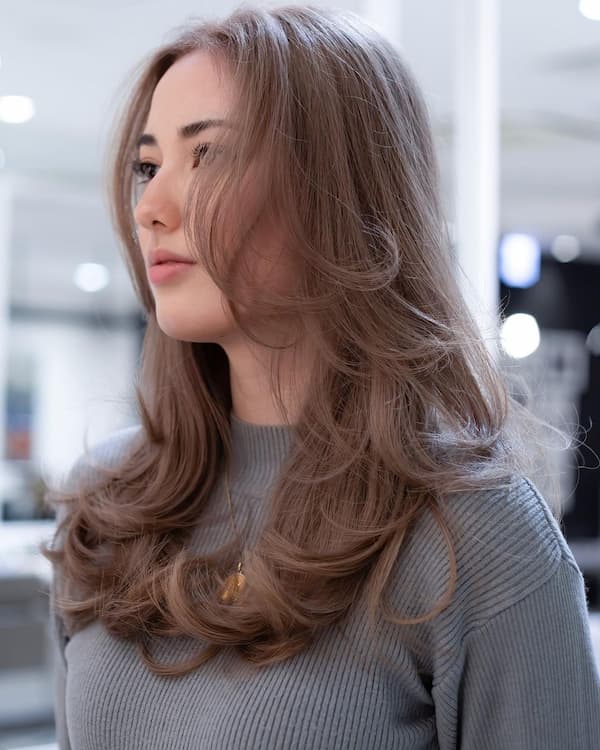 This isn't your run-of-the-mill brown hair, and it's not your run-of-the-mill butterfly haircut either. I'm a fan of the soft texture and the length, but good luck trying to replicate the almost exotic colour.
42. Glam Butterfly Haircut with Curtain Bangs And Face Framing Layers
­We've seen many black hairstyles today, but none this long and charming. The layers here are one-of-a-kind, and you don't want to get this hairstyle without those clean curtain bangs.
43. Simple Summer Butterfly Haircut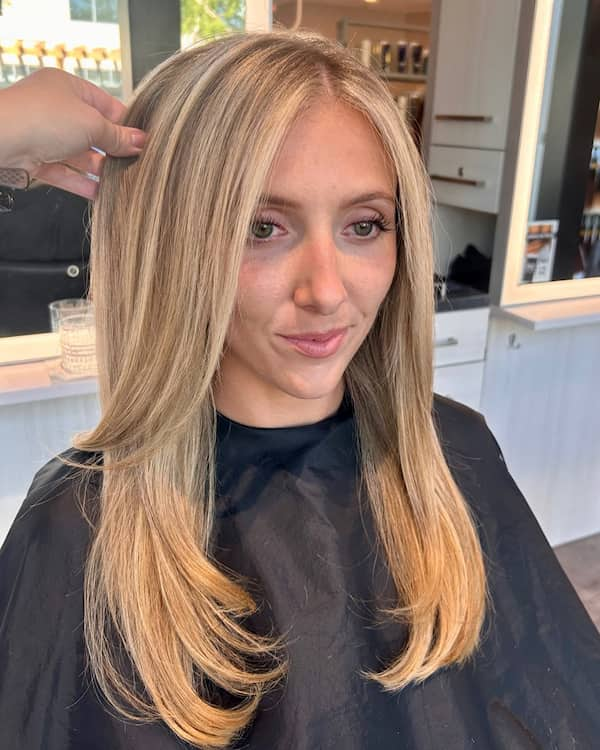 You don't have to beat yourself over not having black hair; a summer blonde cut works almost equally as well. While this is admittedly not as exquisite as the preceding hairstyle, you have to admit it's not half bad.
44. Classic Black Dimensional Butterfly Haircut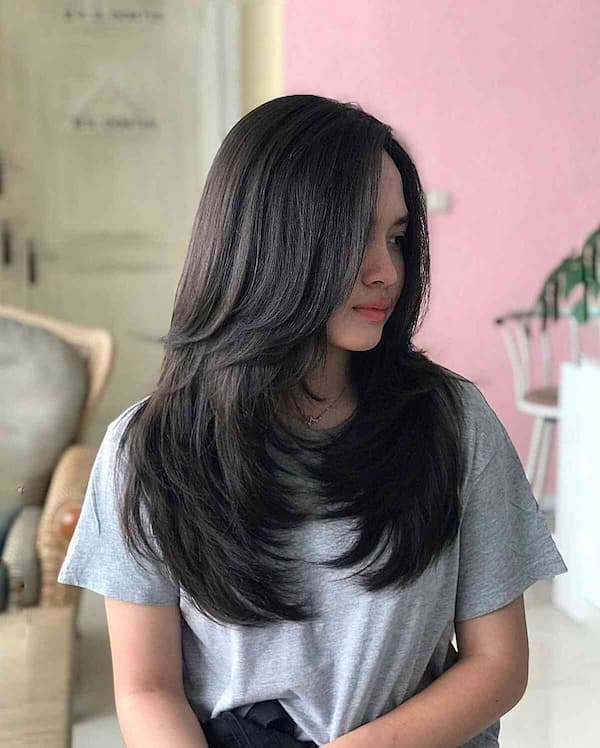 If you insist on a black haircut, we have it in abundance. In this case, it's not the black colour that's outstanding to me, it's the style's sleek and sultry finish; easily a 10/10 style.
45. Blow Out Butterfly Cut with Curtain Bangs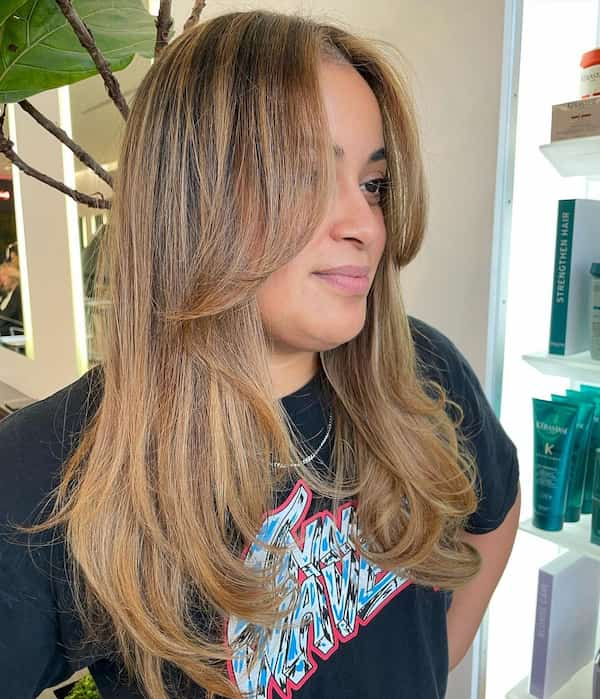 Black is beautiful, but when you're getting an adorable blowout with large curtain bangs, the colour becomes irrelevant. This brunette summer blowout butterfly cut shows just how adorable brown hair can look.
46. Shoulder-Length Butterfly Haircut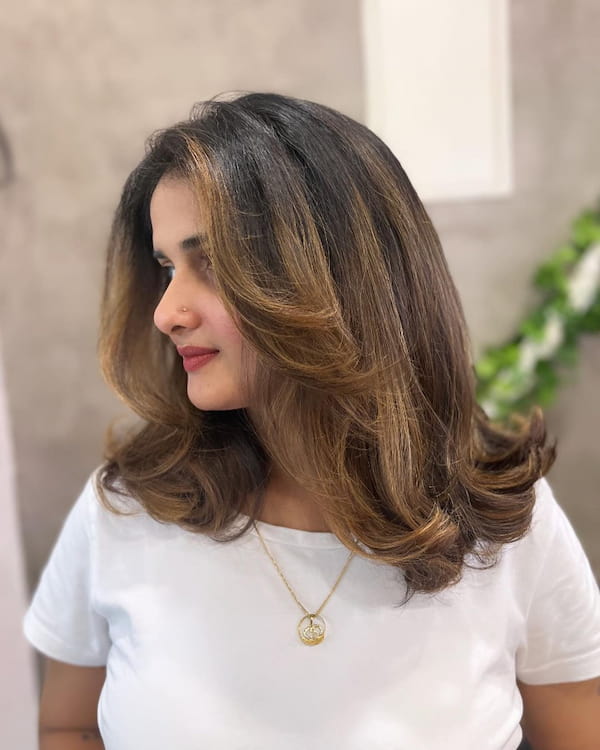 Volume can make all the difference in a butterfly haircut, and in this case, it's making all the difference. The shoulder length looks just right, and I'm a fan of the black-to-brown gradient; charming.
47. Fun Styled Butterfly Haircut
I love butterfly cuts, but I prefer them in black. When your black butterfly haircut is this long and bouncy with a symmetrical parting, you're certainly making it to the next edition of this list.
48. Long Butterfly Haircut with Long Waves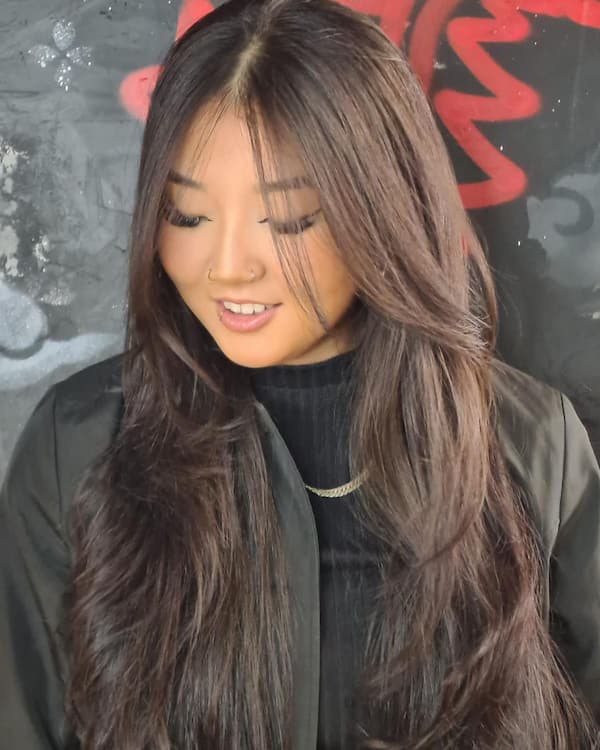 Lengthy butterfly haircuts looking adorable is not a black thing; a long butterfly haircut with long waves and curtain bangs will look charming in any colour. To look as alluring as this model, however, you want to keep it as close to black as possible.
49. Blended Rooty Butterfly Haircut with Curtain Bangs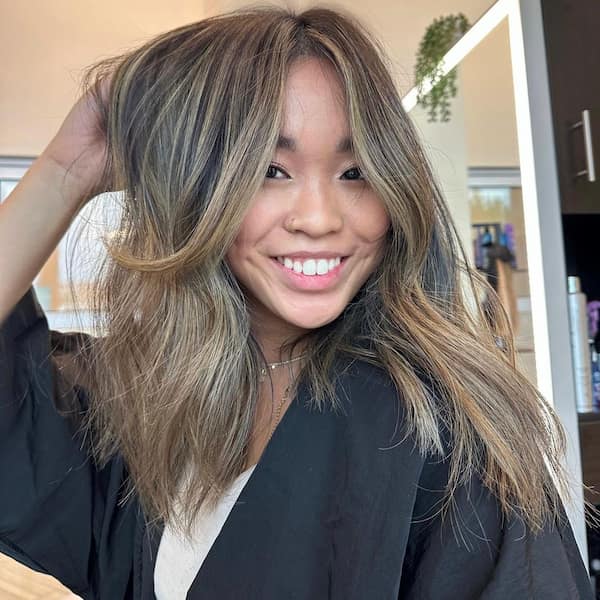 We've seen many brown butterfly cuts, but none as blended as this model. Unlike some, it also comes with noticeable curtain bangs, putting it up there among the best haircuts on this list.
Conclusion
And that's all about our list of the 50 best butterfly haircuts with curtain bangs. You don't have to copy a specific one; if you love more than one, feel free to combine them in your unique but adorable haircut.
If you liked this compilation, you may want to check out some of our other works below.
Pin for Later.