A perm is a way to chemically curl your hair permanently, hence the name. If you've seen well-done permed hairstyles, you'll surely be out here, looking for more ideas to inspire yours.
Since you're here, I'm pretty sure you've seen samples. So, I'll keep my end of the bargain and show you 50 pretty permed short hairstyles that you should consider getting.
50 Lovely Permed Short Hairstyles for Every Woman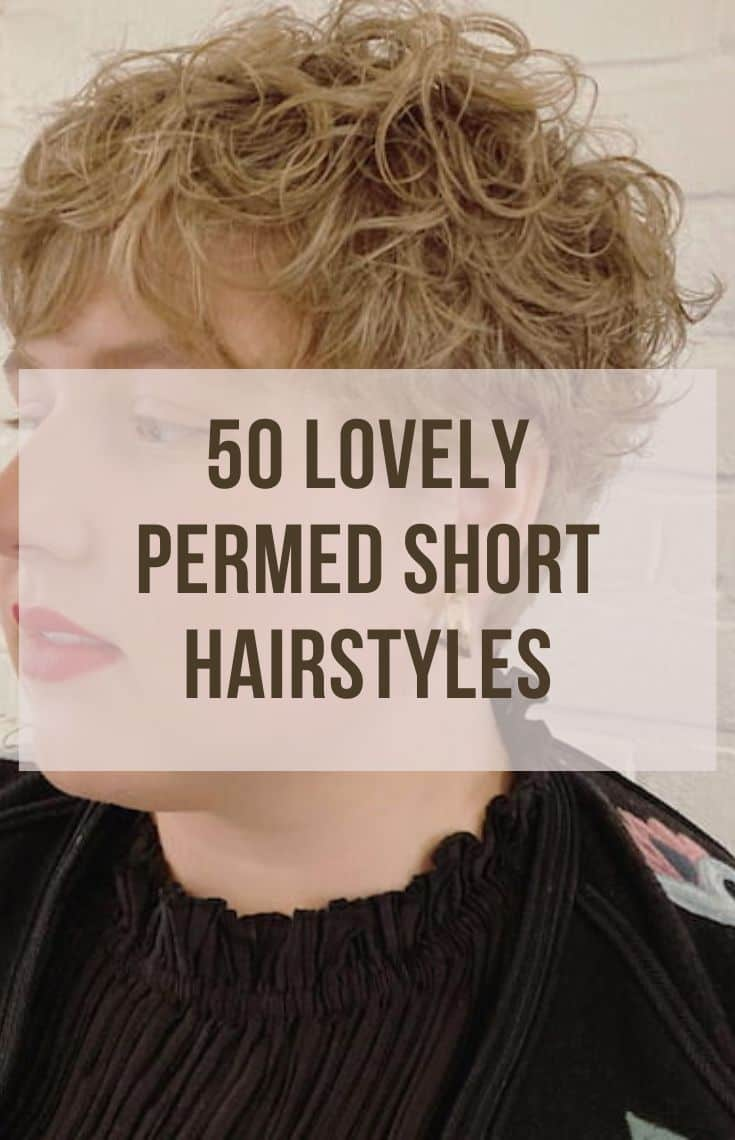 1. Textured Permed Short Hair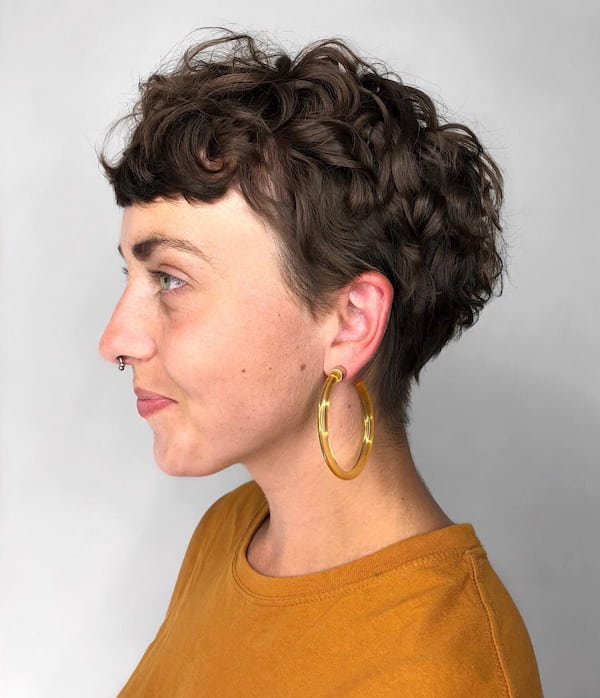 Adding texture to your permed short hairstyle might sound like overkill in theory, but it doesn't look that complex in practice. Rather, it looks pretty bonny, making it a good way to start this list.
2. Mohawk Permed Hair with Curls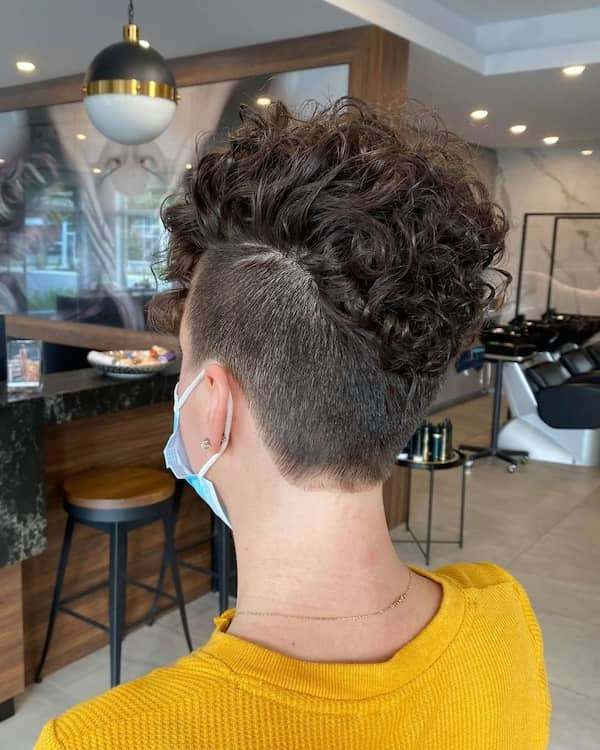 A mildly unconventional way to wear a permed hairstyle is making it into a mohawk, and it frankly looks better than I expected. Your mileage may vary, but it shouldn't vary too much from this masterpiece.
3. Black Short Perm with Permanent Waves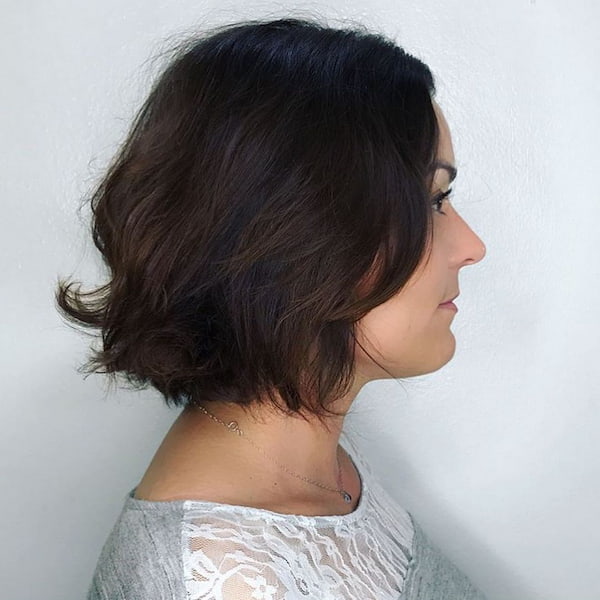 Sometimes, the best way to get a perm hairstyle is to get only the perm hairstyle. This black idea, for example, shows you need no bells and whistles to make a statement.
4. Brown Permed Short Hair with Full Curls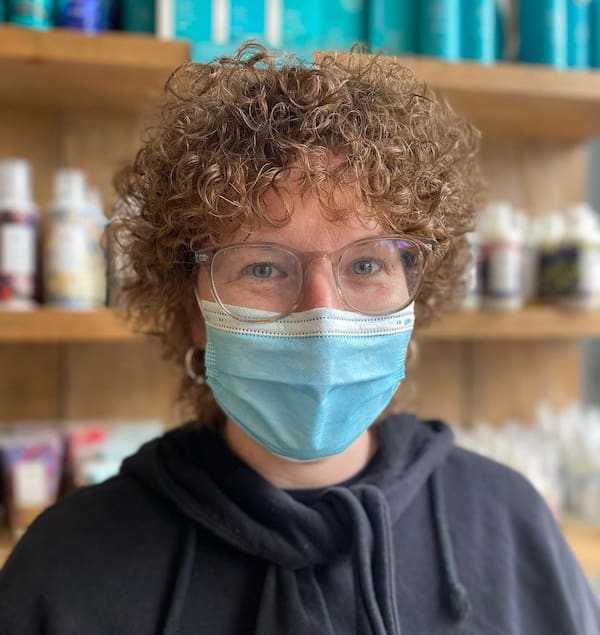 The curls here are more defined than in the preceding style, but the general idea remains the same. I prefer this look too, but hey, beauty is in the eyes of the beholder.
5. Cute Permed Short Hair for Women over 50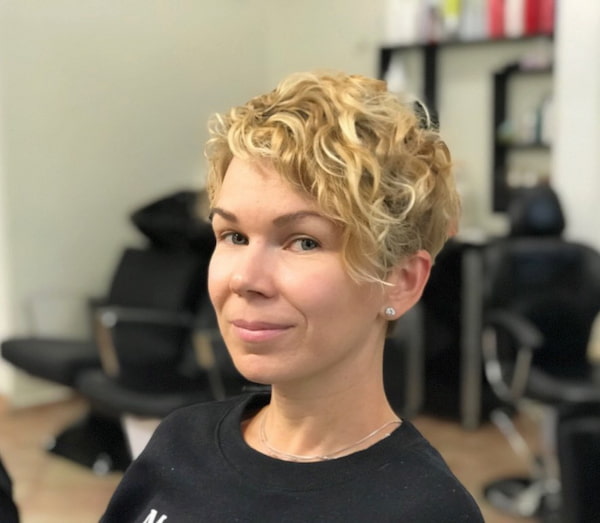 When the title said "for all women," you didn't think we'd be excluding seniors did you? If you thought permed short hairstyles wouldn't look great on older women, well, joke on you.
6. Spiral Perm Hair with Waves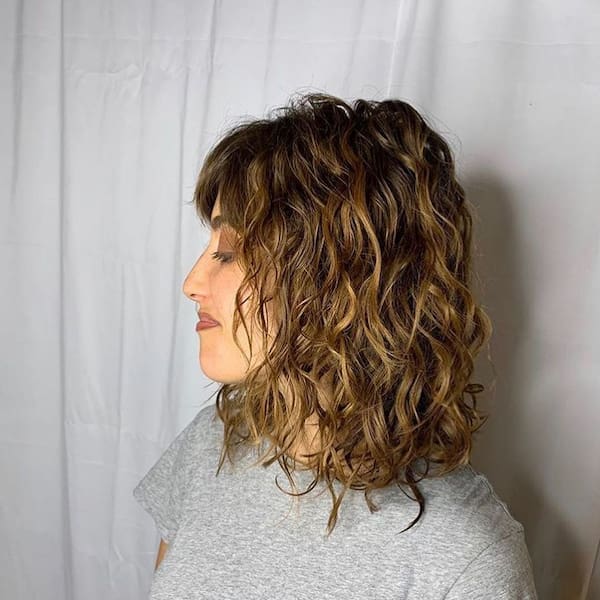 This isn't one of the shortest styles on the list, but it's too adorable to ignore. If you already have brown hair and you're looking to perm, this idea is a no-brainer.
7. Gray Pixie Permed Hair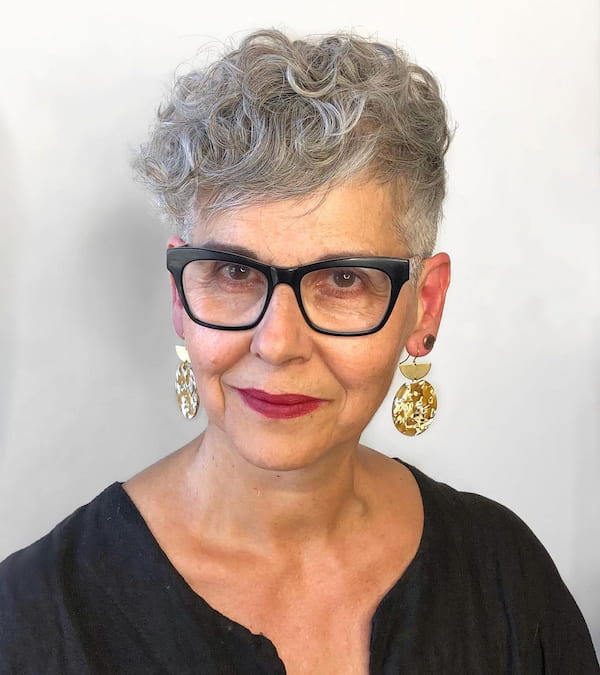 When I said permed short hairstyles work for seniors, this is exactly what I mean. You can still manage to look adorbs, like this model, even with a grey permed hairstyle.
8. Textured Permed Hair with Bangs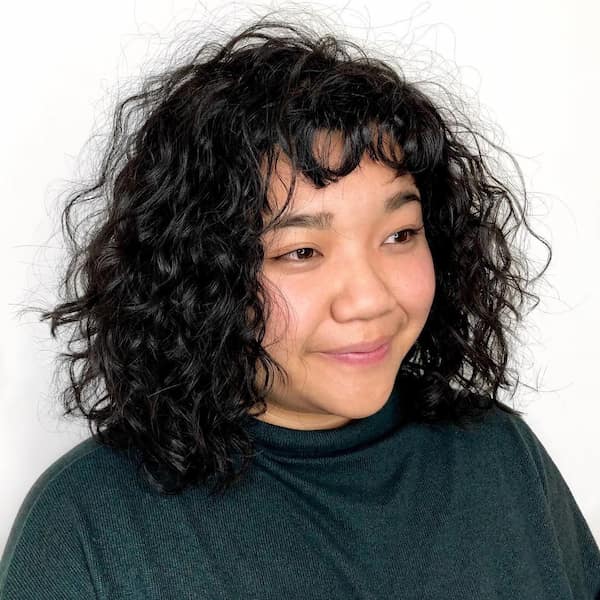 At this point, I seriously doubt if there's anything you can't make more alluring by adding bangs. Here's a black textured perm, looking twice as good just for the tiny bangs; it's easily a 10/10 hairstyle.
9. Messy Permed Hair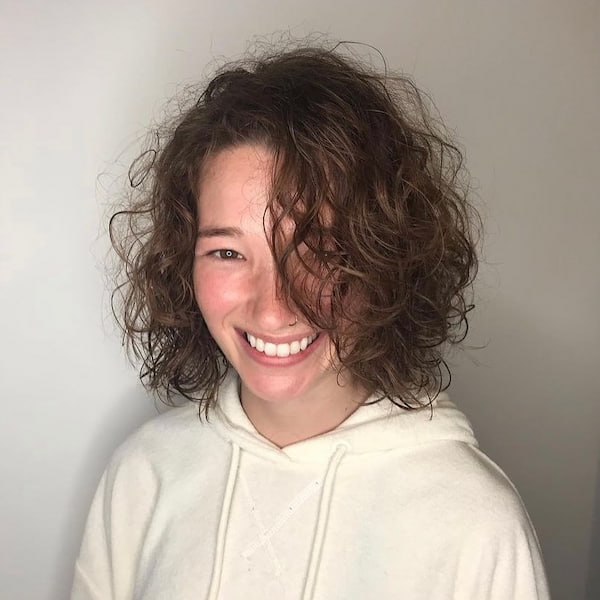 This isn't the messiest style I've seen today, but it's well into the messy territory. I think I love it more as a brown permed hair than a messy perm, but different strokes for different folks my dear.
10. Bleached Short-Permed Hair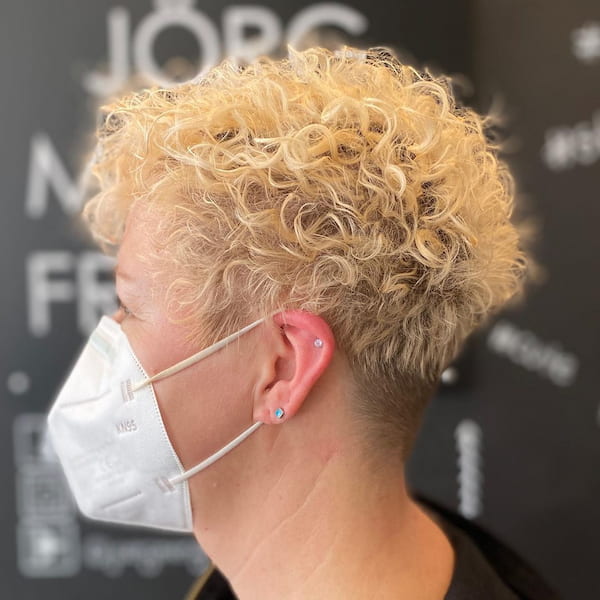 You can decide to chemically bleach your hair blonde, and chemically curling it would still make it this adorable. Now tell me, is it even possible to get an unappealing perm?
11. Cute Permed Short Hair for Women over 70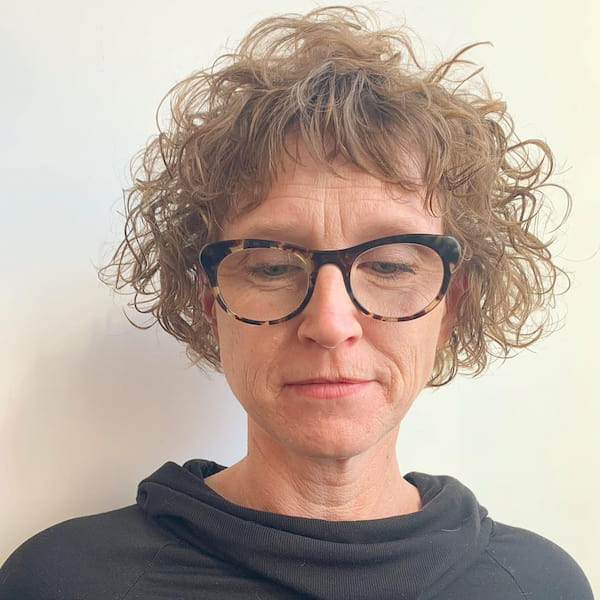 At 70, your hair thins out and becomes scanty, but somehow still leaves room for a perm to shine. This style may not look remarkable at first glance, but compare it to other styles you've seen on septuagenarians and you'll recall its allure.
12. Short and Curly Permed Hair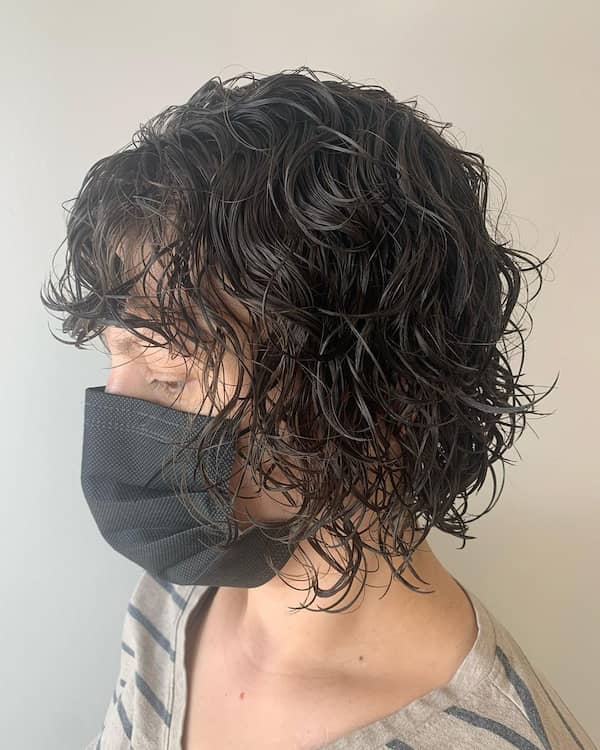 You don't have to be 70 to have thin hair, but perming your hair makes the thin all go away (or look better). One more thing I love about this hairstyle is the black colour; it just looks very natural.
13. Blonde Curly Permed Hair with Curly Bangs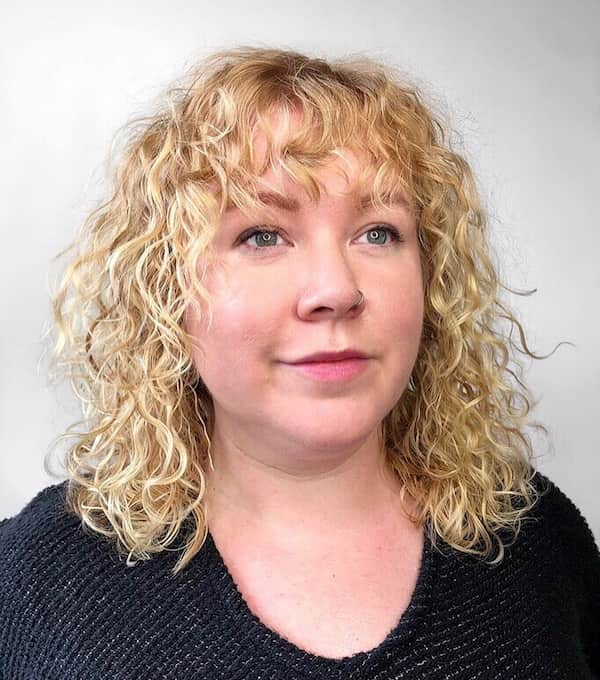 We've seen how much better you can make a permed hairstyle with bangs, but this idea depicts it better. I love how the curls created a busy look, making for a charming hairstyle altogether.
14. Simple Centre-Parted Permed Hair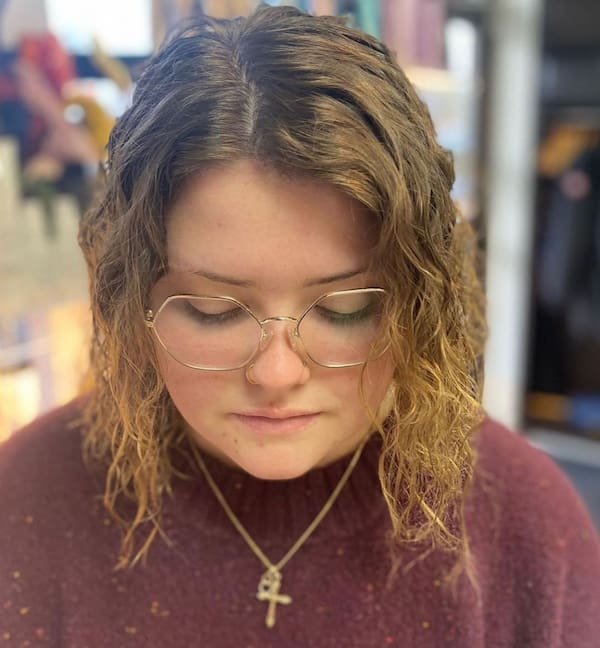 If you want your centre parting no matter what, you can still get it without sacrificing your perms. You may have to retain your hair's straightness, but who observes your hairstyle from the top down anyway?
15. Shoulder-Length Chic Permed Hair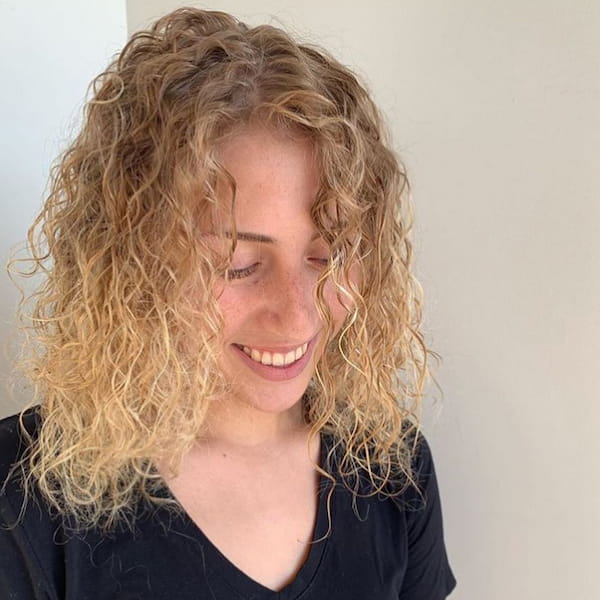 Who wants a centre parting anyway when you can make your permed hairstyle look this adorable without it? As long as you're wearing it with a smile, you just might find yourself on this list.
16. Gray Full Rounded Permed Hair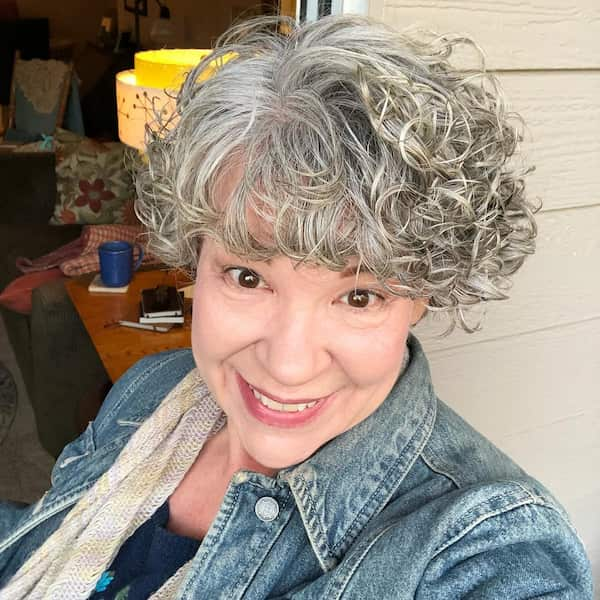 Here's yet another idea that depicts how you can make a permed hairstyle work as a senior. I'm not normally a short hairstyle lover, but when you're pitching this, it's really hard to turn it down.
17. Brunette Permed Curly Hair with Fringe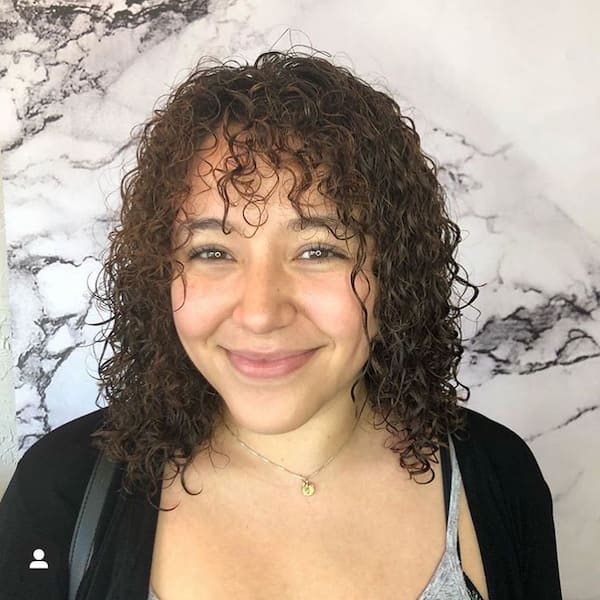 Grey isn't the only outstanding colour for permed short hairstyles, not even close. It may be the bangs, but I'm sure you'd agree this brunette-permed style is in a league of its own: 10/10.
18. Thick Gray Permed Hair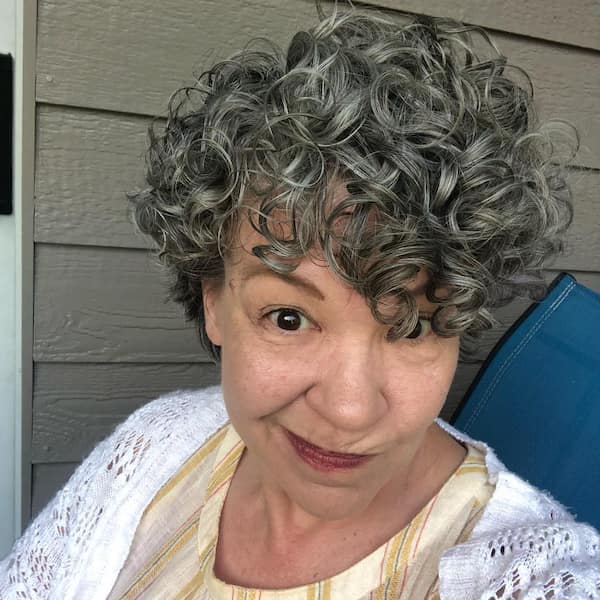 The brunette style looking great doesn't mean a grey one can't look just as good, or even better. I wouldn't say this one looks better, but hey, I'm just the reviewer, you're the beholder.
19. Short Spiral Permed Hair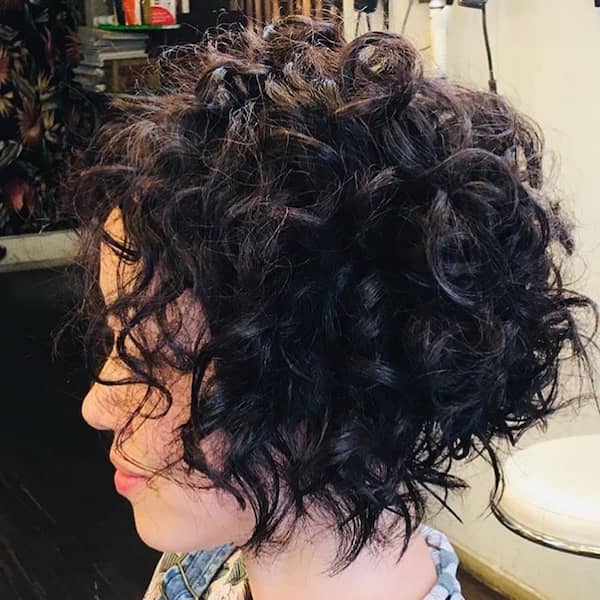 Black hasn't been exceptionally dominant in this compilation, but that's surely not because of any flaws. I don't know about you, but I can already see how this hairstyle beats most others on this list, and we're only looking at a side shot.
20. Permed Short Hair for Thin Hair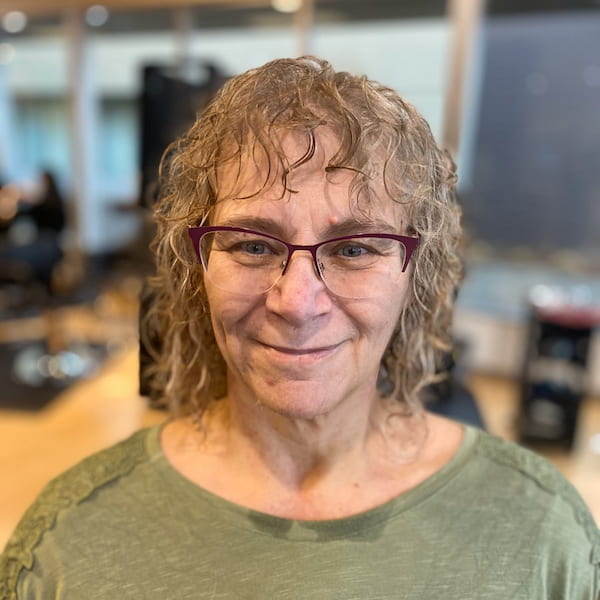 One thing I love about perming is how it can seem to give life to otherwise lifeless thin hair like this idea, and when you throw in that bang, it's hard to resist.
21. Double-Toned Permed Short Hair with Bangs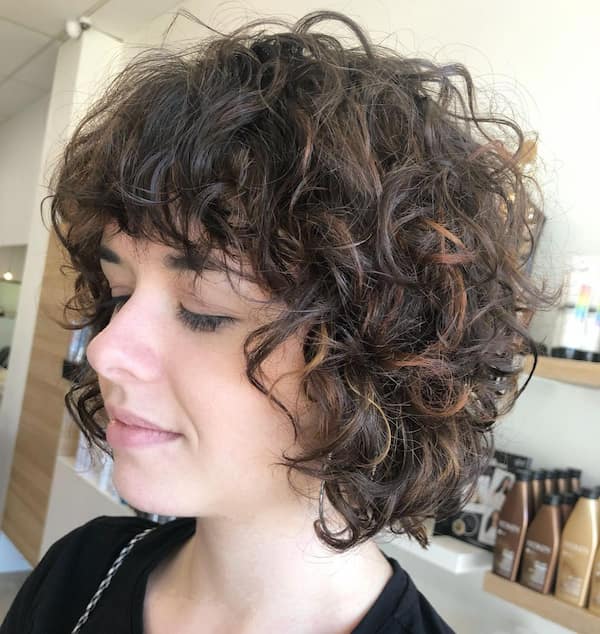 This compilation has been a sort of colour war from the start, but what if we combine them? Honestly, this looks better than most ideas I've seen, but I'm sure it's partly due to the charming bangs.
22. Permed Coils for Older Women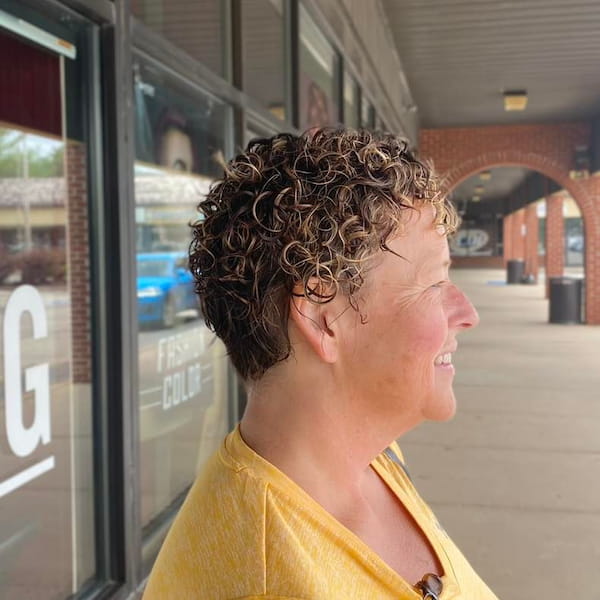 When you make permed hair extremely short, you create a mini pixie sort of look that's perfect on seniors. Make it brown, and you have one of the most adorable permed short hairstyles on this list.
23. Beautiful Permed Hair with Messy Bangs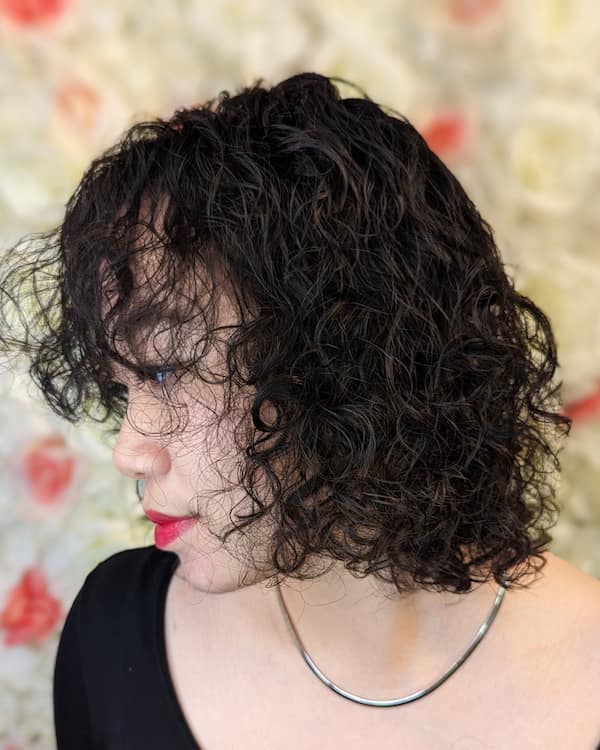 Brown perms seemed unbeatable up to this point, but I frankly haven't seen anything this adorable so far. The perfect curls combine excellently with the messy bangs to create this perfect look that makes this idea pop.
24. Permed Hair with Bouncy Curls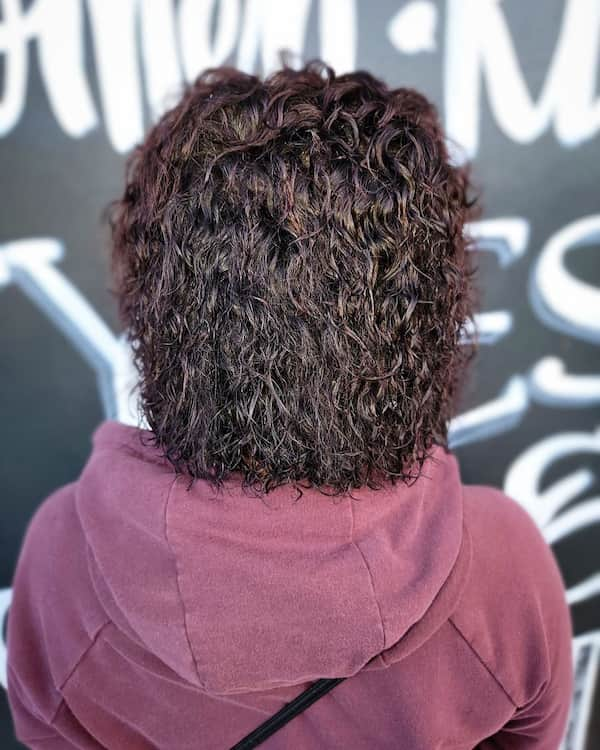 The easiest way to create a bouncy texture is by using curls, and the easiest way to create curls is by getting a perm. So, it's unsurprising that this hairstyle looks this adorable; it's bound to be.
25. Permed Short Hair for Thinner Hair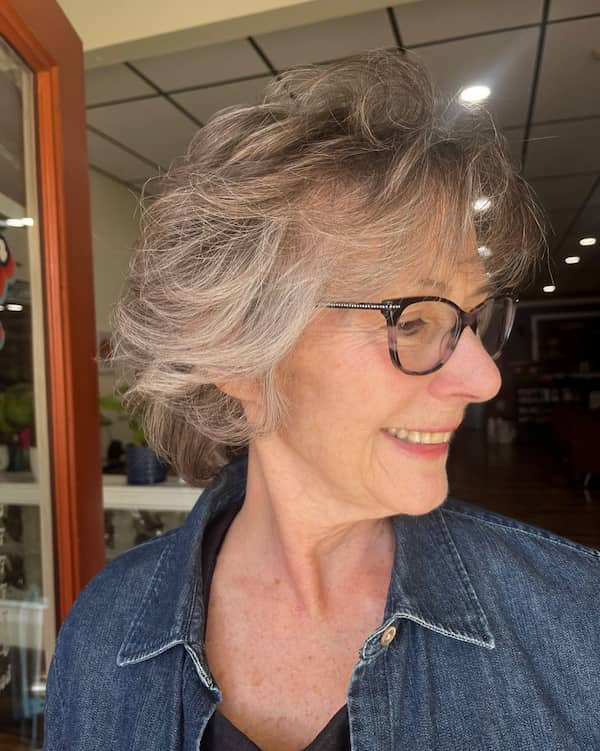 I'm certainly not looking at the most defined curls of any permed hairstyle in this compilation, but that doesn't make it any less endearing. When you consider it's on a 70-year-old, you learn to appreciate the style even more.
26. Cute Neck-Length Permed Hair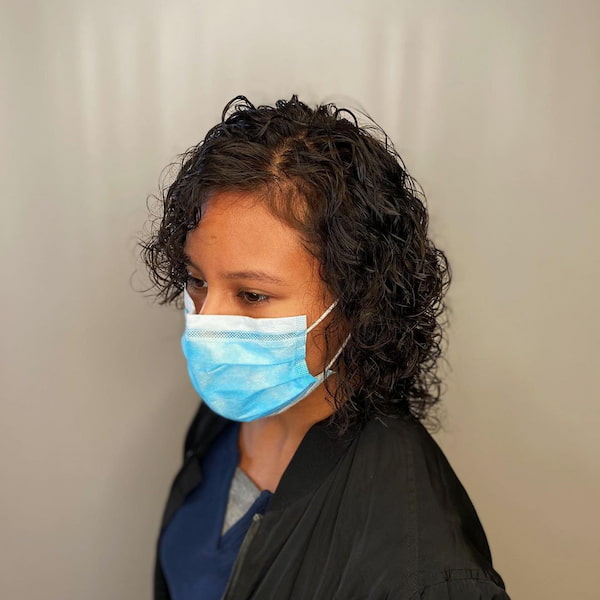 Sometimes, a perm is that big change you need to up your hair's looks to its full potential without any cutting or joining. With the subtle side parting and the charming black colour, I don't see how anything could go wrong.
27. Blonde Permed Hair with Texture and Bangs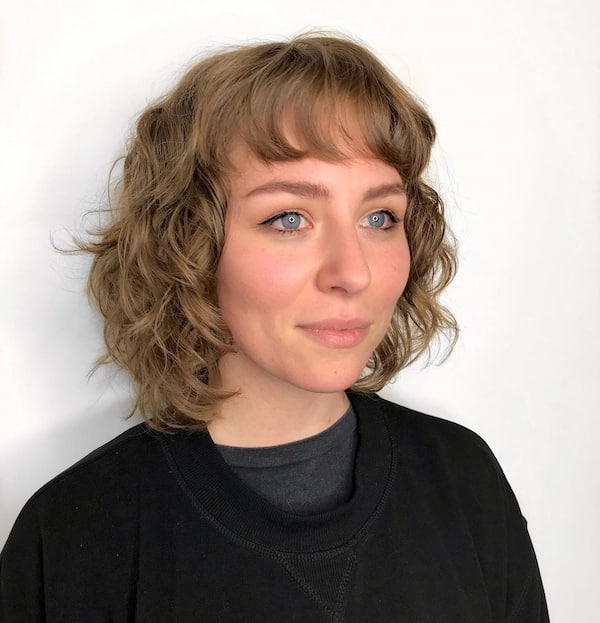 A textured permed bob is probably the last thing you expect to see here, but it turned out to be one of the most adorable. With the unarguably adorable blonde colour and the perfect bangs, this style is 10/10.
28. Classic Permed Short Hair for Older Women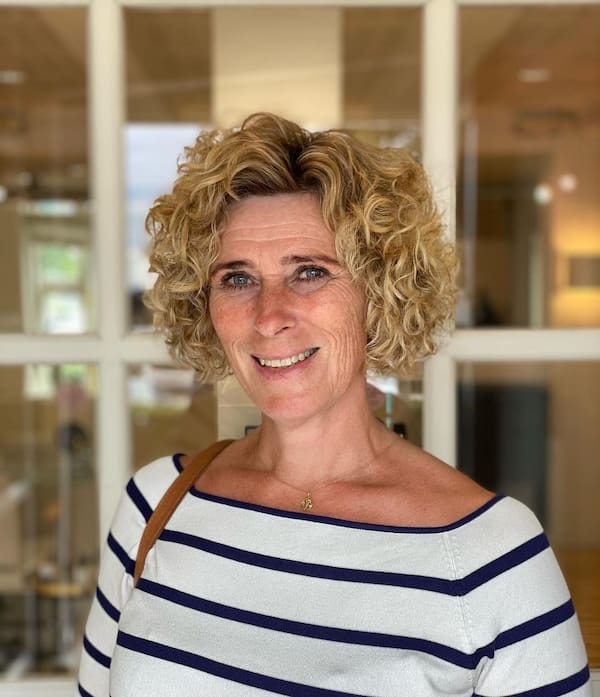 Here's another endearing hairstyle for seniors looking to try out permed short hairstyles. It uses the tested blonde tint with a cool parted look that gives the style a balanced look overall.
29. Beachy Short-Permed Hair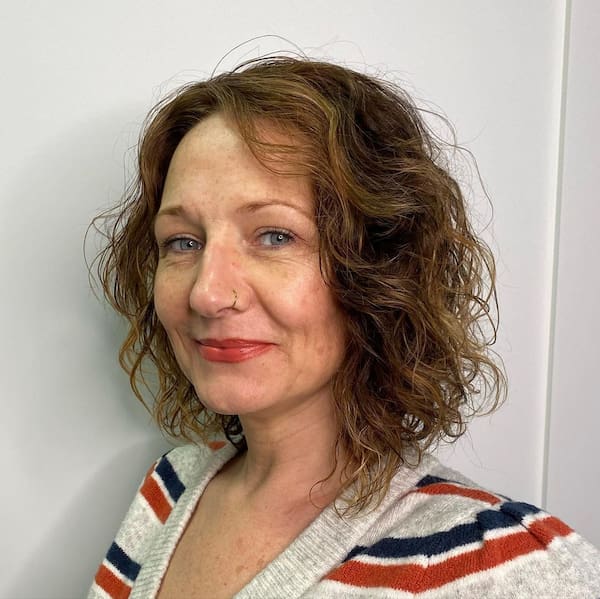 This beachy perm is more wavy than curly, but it's undoubtedly a charming perm nonetheless. The blonde colour is a proven classic, partially explaining why the overall style has sort of a 90s vibe to it.
30. Classic Wavy Perm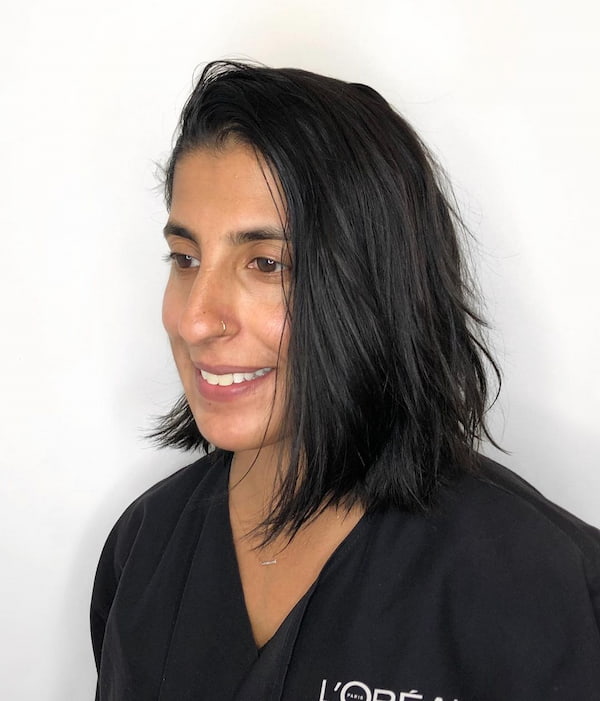 If the wavy perm from the preceding hairstyle looks okay to you, this one should look even better, especially if you're a black hairstyle person. It's amazing how it just looks adorable in a different way.
31. Fresh Permed Short Hair with Curls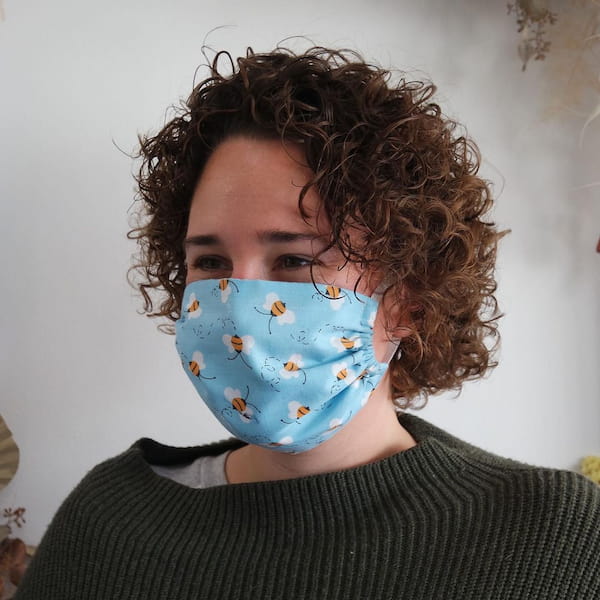 You may want something shorter and less conventional, and that's why this brunette short perm exists. The curls have definition and consistency, making it a balanced and consequently alluring style.
32. Short Permed Hair with Undercut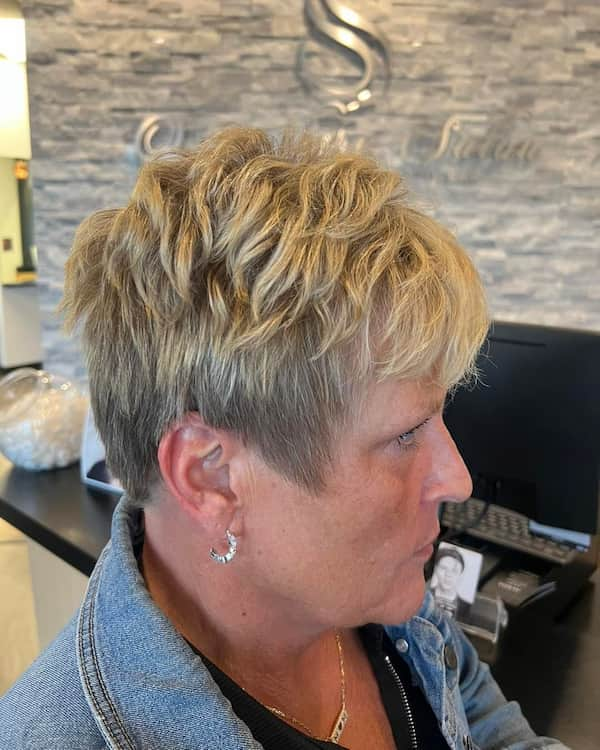 The perm in this style does a great job of creating the illusion of volume, while the undercut handles the chicness. However, I'm more interested in the natural Mohawk look; it's outstanding.
33. Permed Layered Short Hair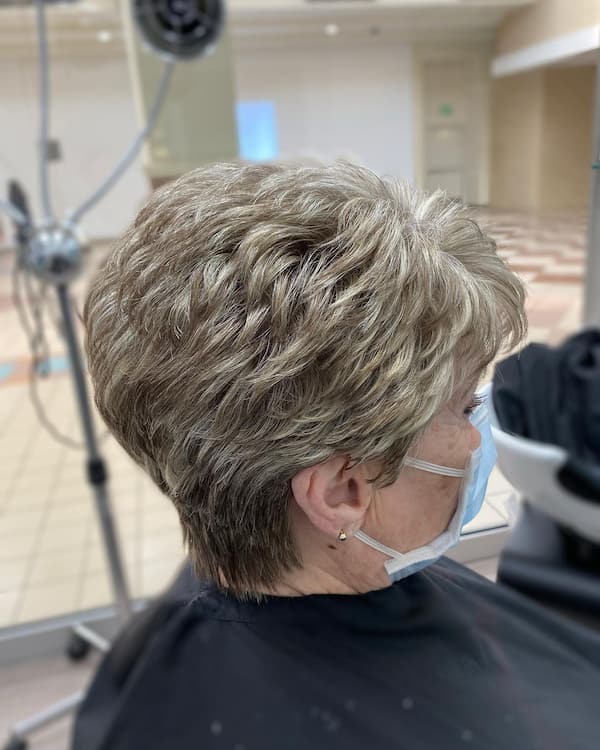 When you get a layered perm on very short hair, what you have is a pixie, and I love it. The grey makes it even more interesting, as the style manages to turn an oft-disliked color into a charming masterpiece.
34. Classic Black Permed Hair with Permanent Curls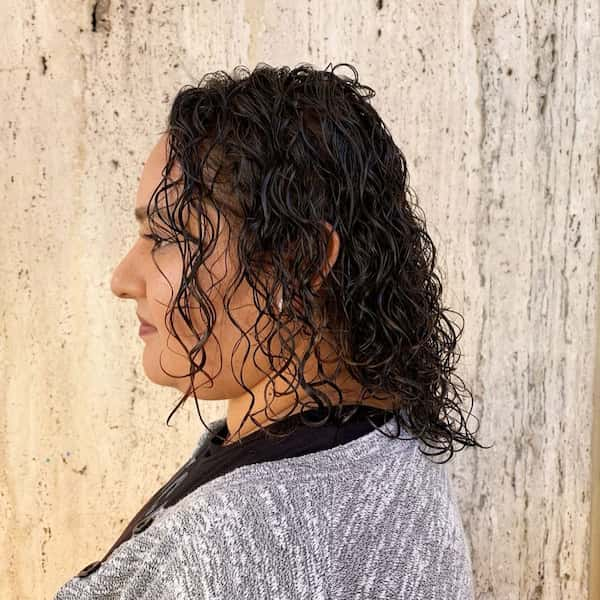 I can't be the only one fascinated by the idea of perms on fine black hair. They tend to look unique; the kind of unique that makes you want to wish for thin hair so you can get it.
35. Messy Short and Curly Hair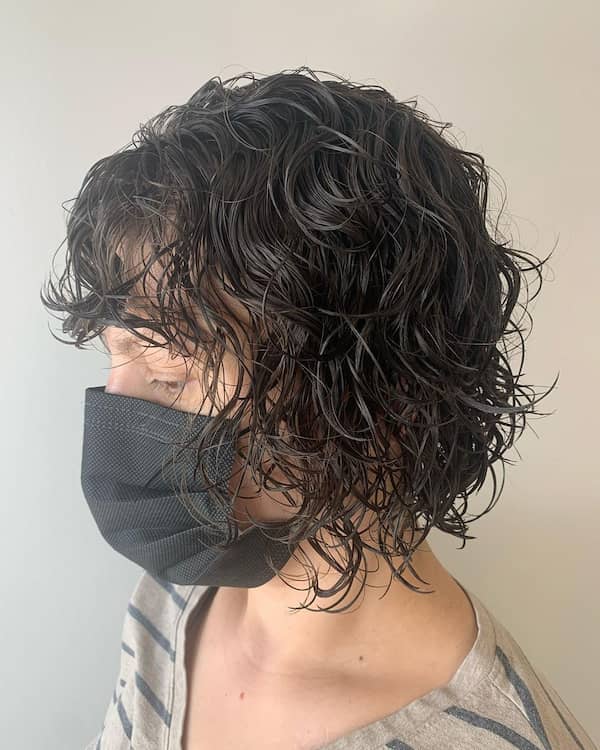 This messy short perm uses the same idea as the preceding hairstyle but with a slight modification: the messy texture. Despite being 'messy', it manages to retain some organization and balance, making it objectively pretty.
36. Short Bleached Curly Permed Hair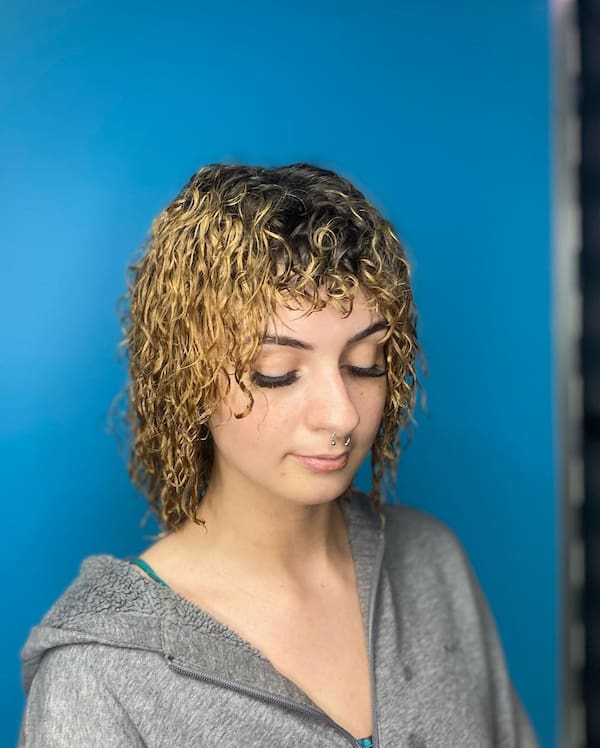 If conventional styles appeal more to you, this permed short hairstyle might be what you're after. With the curtain bangs accentuating its allure, it's simply a no-brainer for ladies with brown hair.
37. Shoulder-length Thick Hair with Curls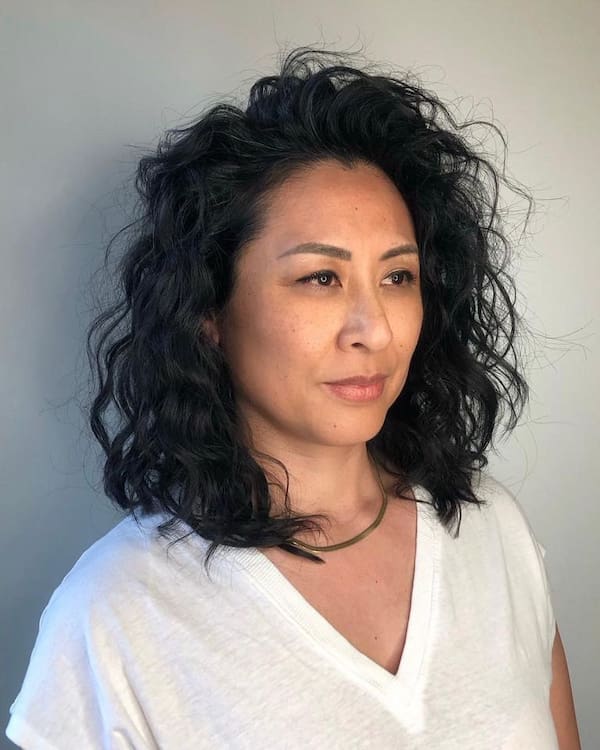 You can use your hair's volume to your advantage when getting permed short hairstyles, as thick curls tend to make the style look more enticing. If I needed something casual for everyday wear on black hair, this would be my top choice.
38. Cado Cut Permed Hair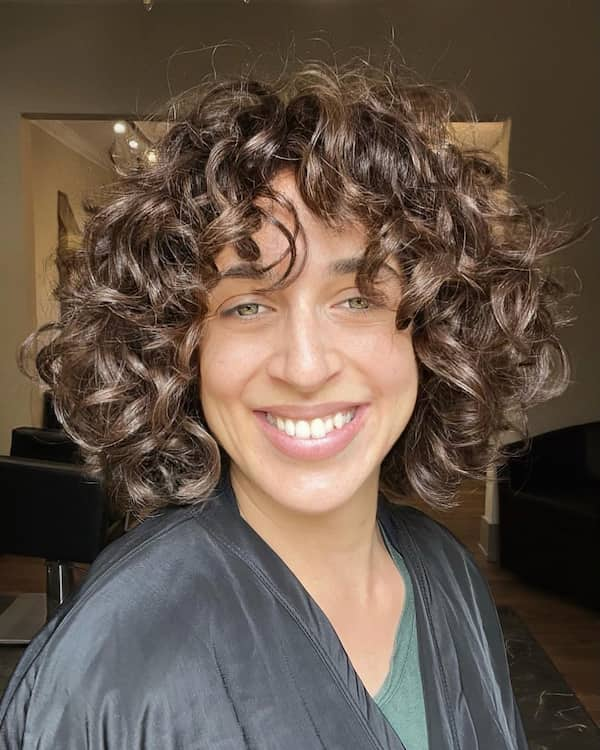 I don't know much about the cado cut technique, but if there's something I know, it's that I love it. The bounciness and volume it adds to your style are second to none, and wearing it with that smile can get you on here too.
39. Short Permed Hair with Cropped Fringe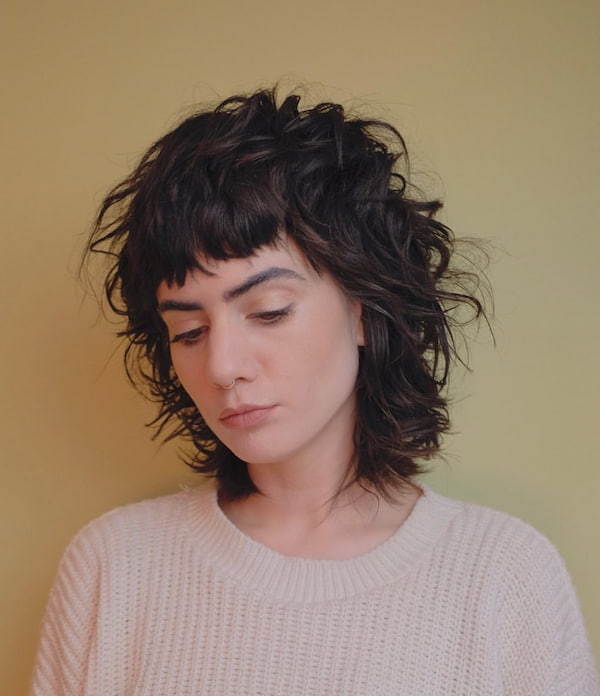 This short permed hair is one hell of an adorable hairstyle, and this isn't even an unpopular opinion. When you throw in the impact of the essentially perfect cropped fringe, you understand why this hairstyle made our list.
40. Wavy Cropped Permed Hair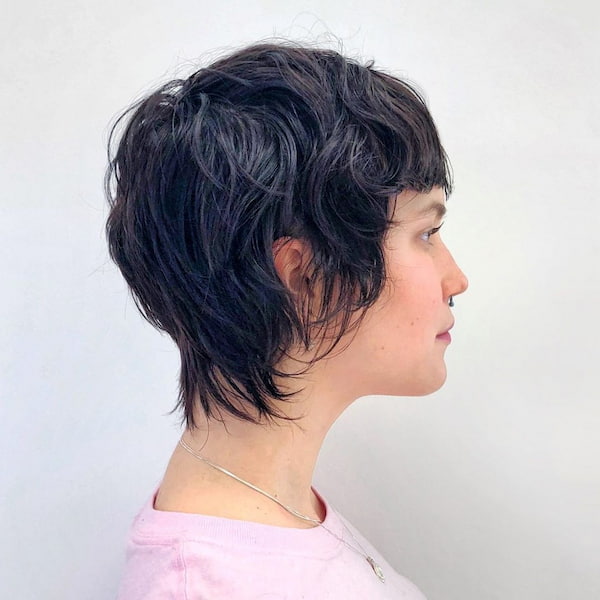 Curly perms dominate every list, but wavy perms can look just as adorable. Even with a simple side shot and no extensive modifications, you can already tell how adorable it is; now imagine it with curtain bangs.
41. Chic and Simple Permed Hair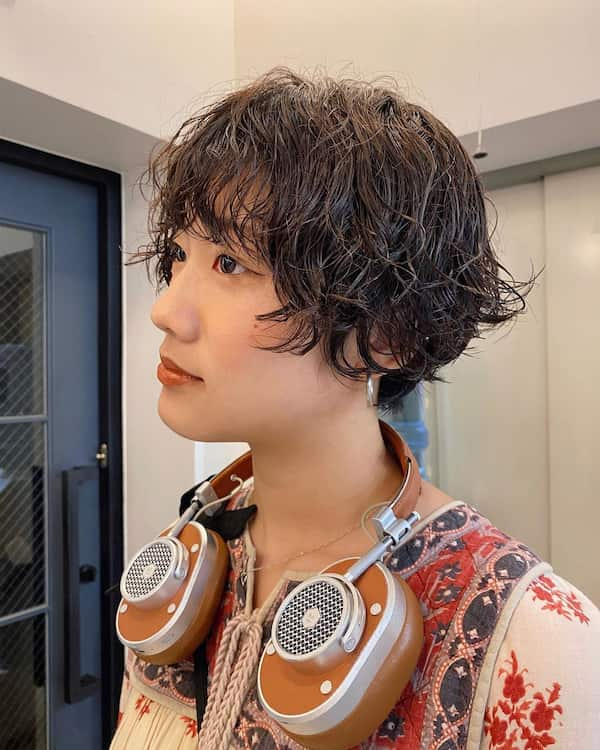 Fitting a wavy perm into a style that barely covers your hair may seem impossible, but this model made it not only possible but amazing. The simplicity seems more enticing than the structure itself, but I'll leave you to decide.
42. Curl Bowl Cut and Baby Highlights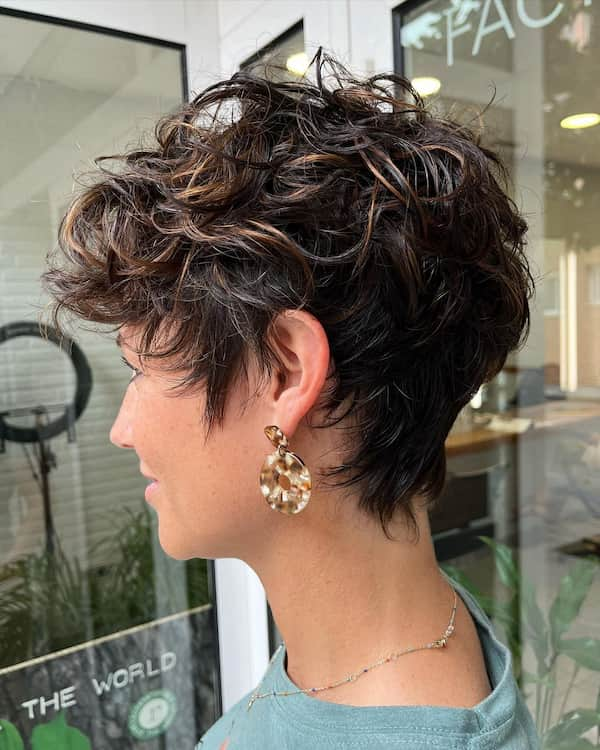 This style does a good job of showing what a perm can do, and how good it can look. The highlights also manage to accentuate the style's allure without looking noticeably out of place.
43. Short Pixie Perm for Oval Face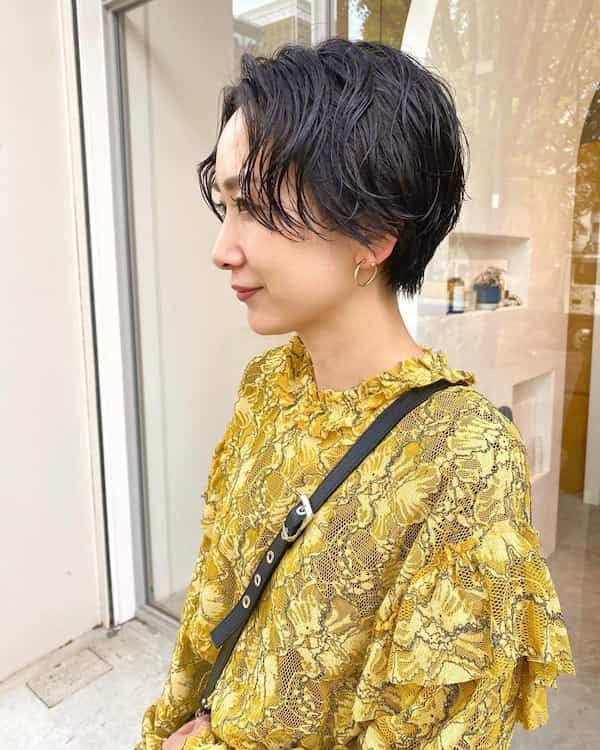 We've seen a short wavy perm earlier, so we know that's possible, and here's another idea to show it can work on black hair. You might have also noticed it's a pixie, like most permed short hairstyles of that length.
44. Curly Hair and Fringe on Fine Hair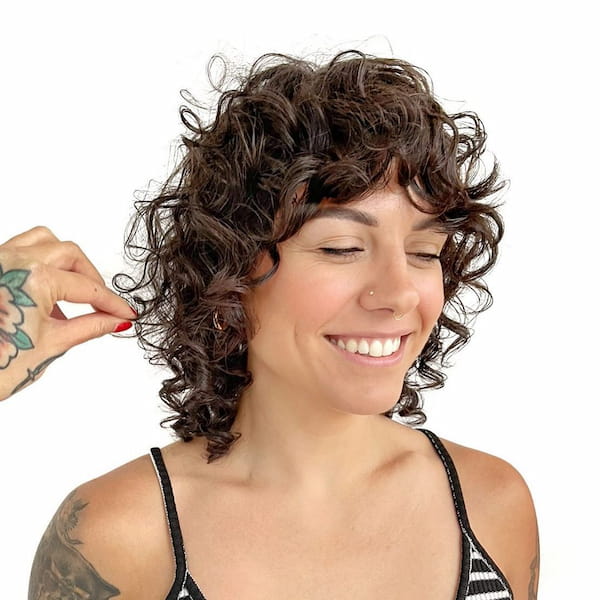 Curly fringes always seem to pop out naturally with the correct curl definition, and they never fail to instantly make the style pop. With this permed style, the fringe defines the look, and I'm all for it.
45. Light Blonde Cropped Curly Hair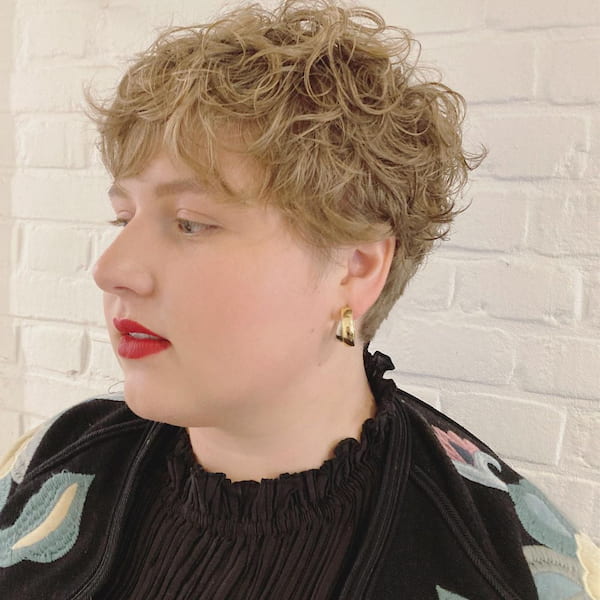 This short light blonde creates a pixie-like look that accentuates the promise of perms, and I love it. It also seems like it would work on guys, but it's too bad the guys are absent.
46. Very Short Permed Hair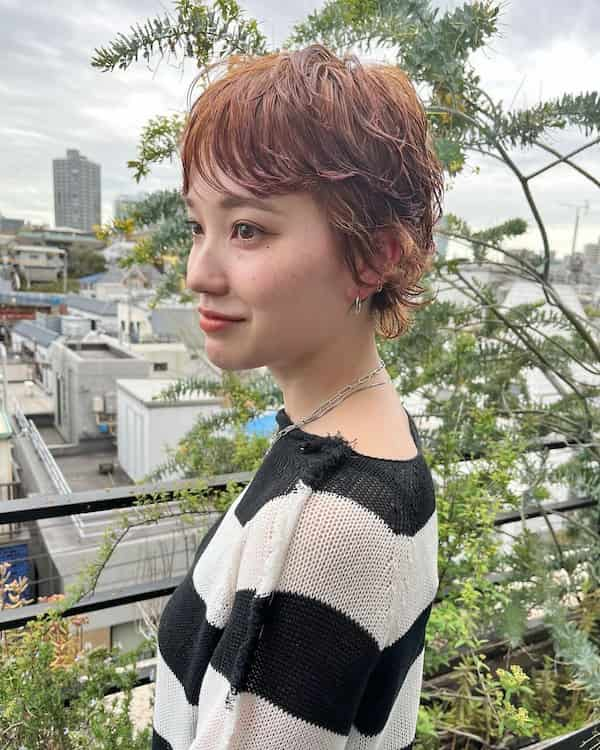 The entire idea of this compilation is to showcase the best permed short hairstyles, but if you average everything out, this is the hairstyle you'll get. The brown colour is an acceptable middle ground between brown and blonde, and it's simple but alluring.
47. Natural-Cut Permed Hair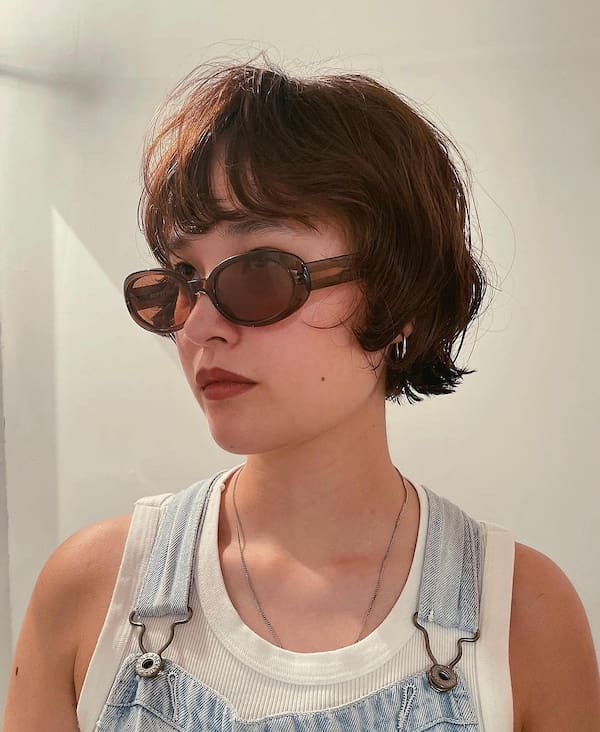 Permed and natural may seem like a mild contradiction, but show me a better way to describe this style. It lacks the synthetic look of most permed styles, which is why it's remarkable in its uniqueness.
48. Ginger Spiky Pixie Haircut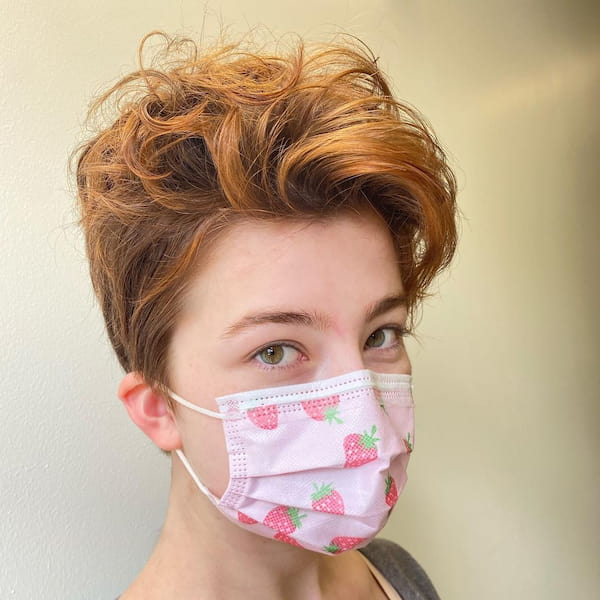 Making your permed pixie a little spiky is a good idea if you don't like your hairstyles boring. Get it in this unique ginger colour, and you've successfully replicated her alluring style.
49. Blonde Short Shag with Curtain Bangs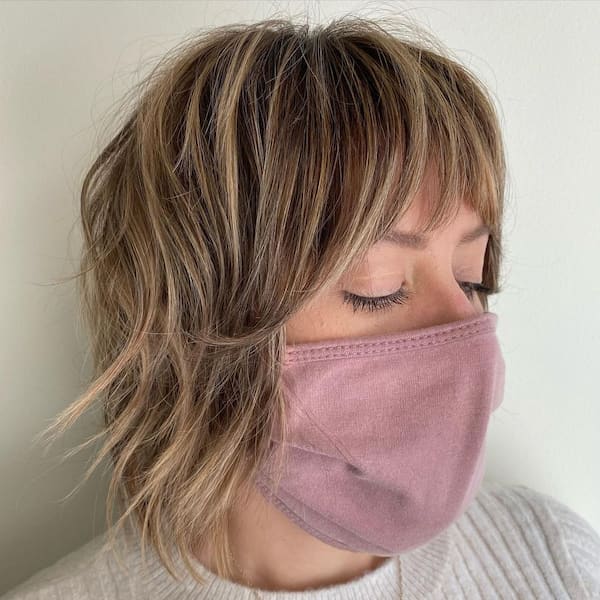 An interesting way to change up a regular permed hairstyle is making it shaggy like the model in this idea. You can go a bit further to add curtain bangs, turning it from a pretty normal hairstyle to a masterpiece.
50. Silver Pixie Haircut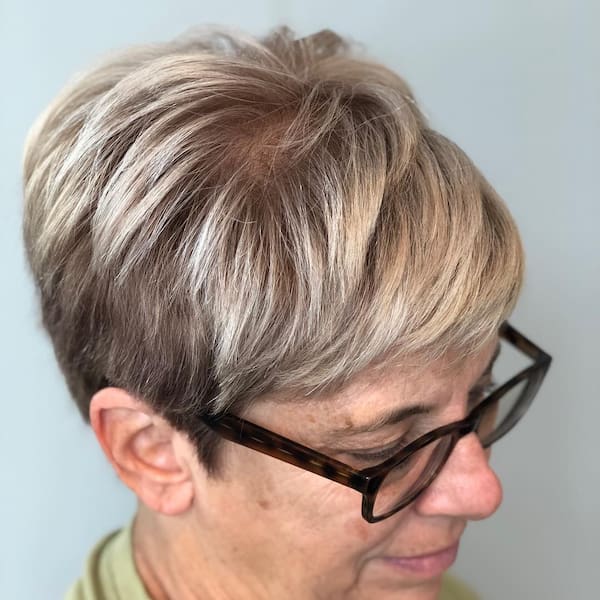 If you're into pixies like most seniors, this silver-permed pixie should hit the right spot for you. It manages to be a pretty pixie, an adorable permed style, and a remarkable grey hairstyle all in one.
Conclusion
Permed short hairstyles can look remarkable when done well, but doing it well requires a guide. You can see this compilation as a guide to show you what works, so you can model your style after them.
If you liked this compilation, you may want to check out some of our other works below.
Pin for Later.