Women
31 Short Gray Hairstyles For Women
Are you looking for gray hairstyles for women? then you are in the right place.
The cutest style or cut with the perfect face shape and complexion can make a massive difference in the overall outlook.
And just like haircuts for gray hair men, whether the gray hair is natural or not, these hairstyles and haircuts will blend well.
If you also love chin-length haircuts, do well to check out the speak to the manager's haircuts and these low maintenance haircuts for ladies with thick hair.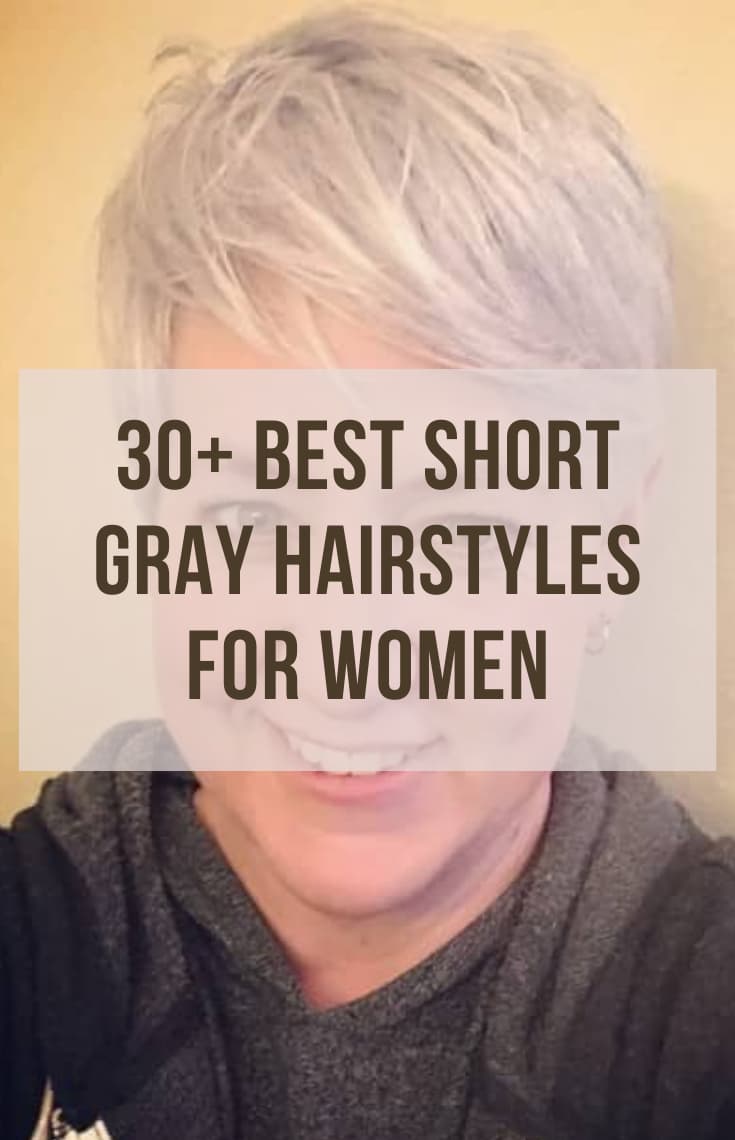 Best Grey Hair Styles For Women
Generally, whether short or long, all-white or salt and pepper, Grey hair just needs proper treatments and care to look attractive.
Check out the best hairstyles for women with gray hair ranging from long to short.
We made sure to include haircuts and medium-length styles so that everyone has more than enough styles to choose from.
Quick Bites:
Brushed Back + Medium Cut
The first on my gallery is something you should be familiar with or have seen lately on the new or Instagram.
The short Bob haircut combed backward with the support of sticky hair cream or gel. I guess you know her. The celebrity with all white hair.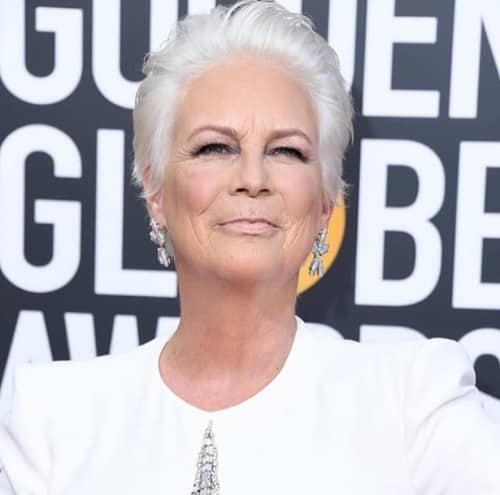 Simple Bun Style
This style is some kind of simple low maintenance way of styling long or medium-length haircuts and it is very easy to style. I know am going off-topic, but I thought it would be good if I share this with some of you ladies.
Chin Length Haircut
Whether colored or natural, gray hair looks stunning and beautiful on 90% of women. Some are forced to believe that gray hair makes you look older.
Well, It's far from that. Read stories of gray hair transformation online and you would see that there's more to gray hair than you hear.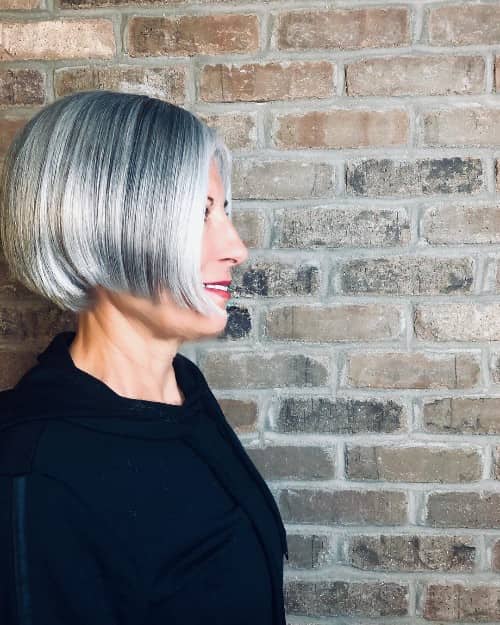 The next on my gallery here is the stylish pixie cut. This is something you should consider if you're a great fan of gel.
You can see the standing and laying mode of this haircut is not ordinary or natural.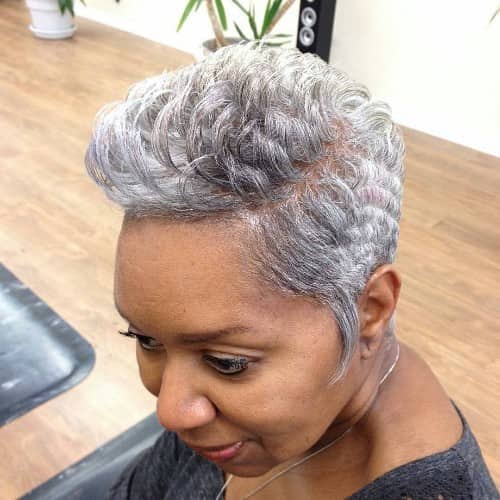 Fade Undercut + Short Top
Though this cut is fade undercut, it looks so much like a pixie. However, you can still look into our gallery of hairstyles for women over 40 and overweight If it's something you're interested in.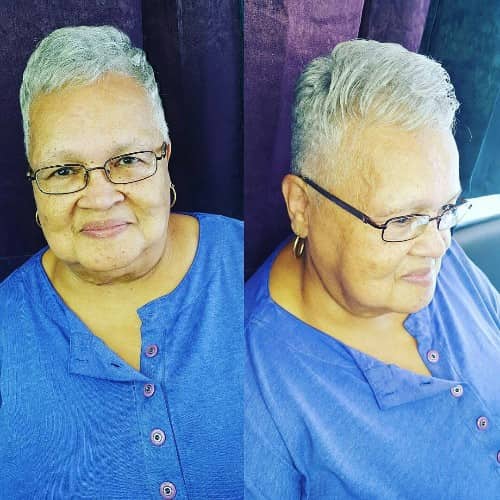 Gel Brushed-back Hair Style
If you're the lady that like it modernized, then the next style you're going to see is something you would love. The hair here is not too long, but a good hair Gel and hairbrush is what you need to achieve this kind of look.
I think you should consider this as low maintenance haircut that you might want to give a try when you have your hair all grey.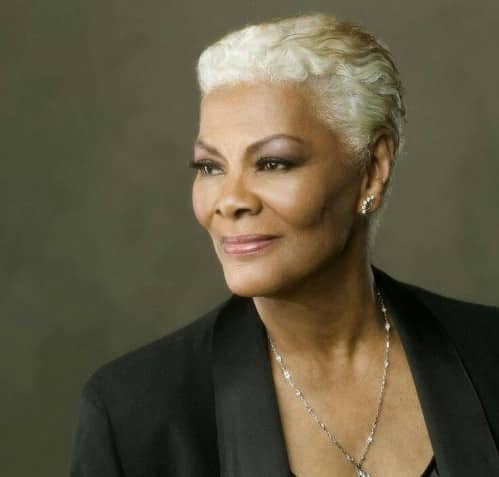 Haircut For Older Women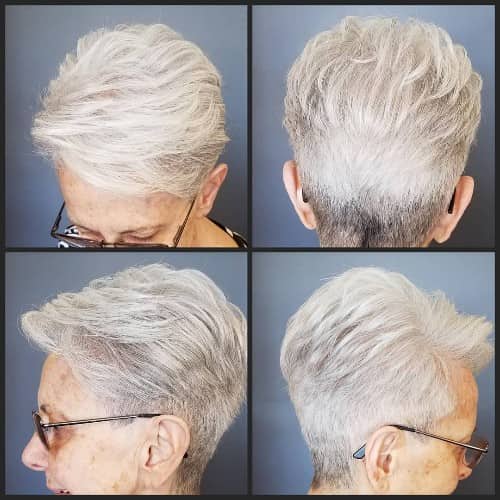 Deva Cut Haircut for Women Over 50
This haircut is very popular among ladies who practice the curly girl method. So if you have curly hair this is something you should consider today.
I recently wrote a post on the best low-maintenance haircuts for frizzy hair, If it's something you're interested in, do well to check it out.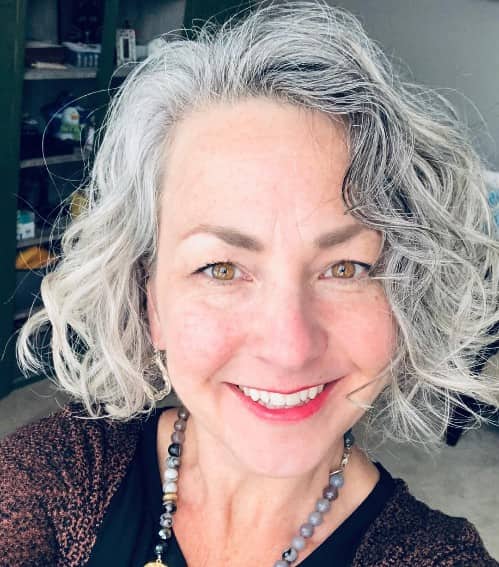 Textured Pixie Cut
Pixie style can be styled in different which makes it one of the best versatile short haircuts for women. If you're interested in dyeing your hair naturally.
I have written a comprehensive guide inside this blog on how to make natural hair dye for gray hair – if it's something you're interested in, feel free to check it out.
White Hair Afro Hairstyle
Inward Bent + Short Bob Cut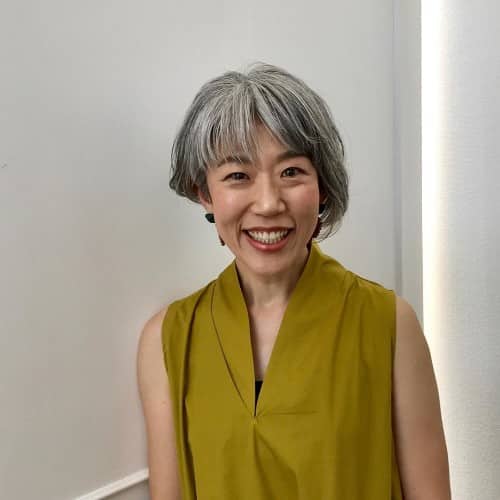 Jawline Bob Cut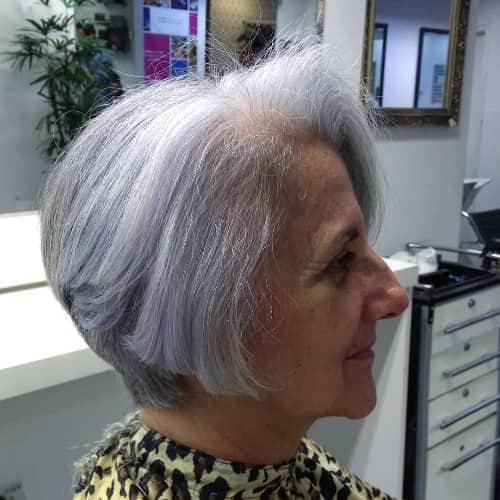 Ladies Fauxhawk Haircut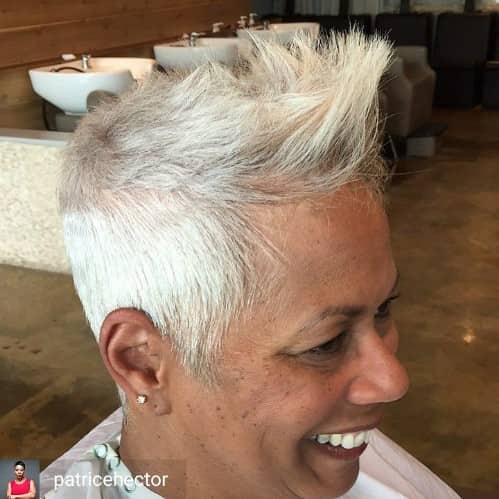 Layered Hairstyle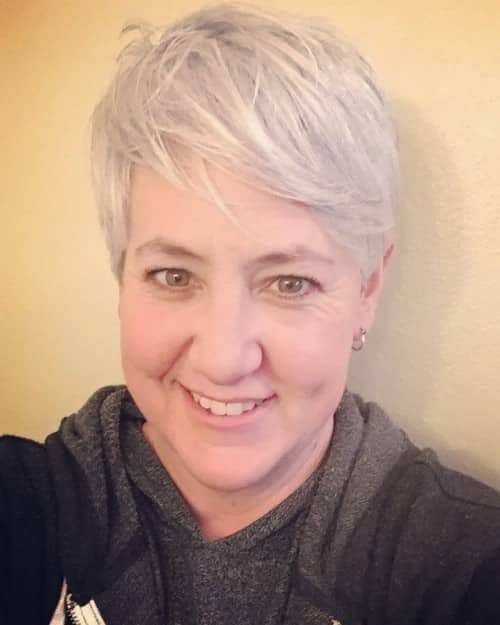 Lower Undercut – Short hairstyles for women over 60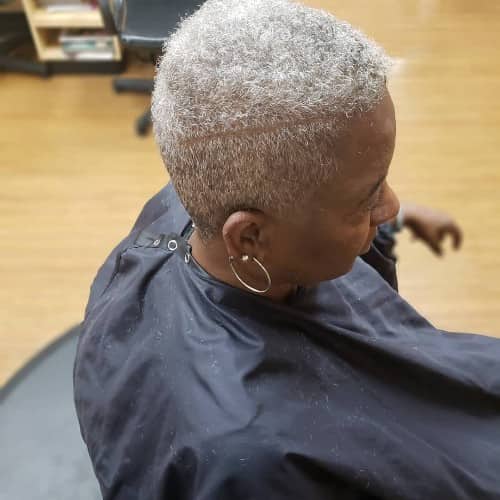 Outward Curled Bob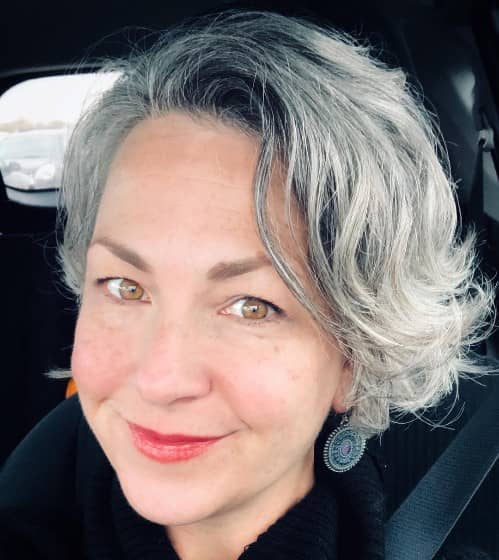 Persian Shoulder Length Haircut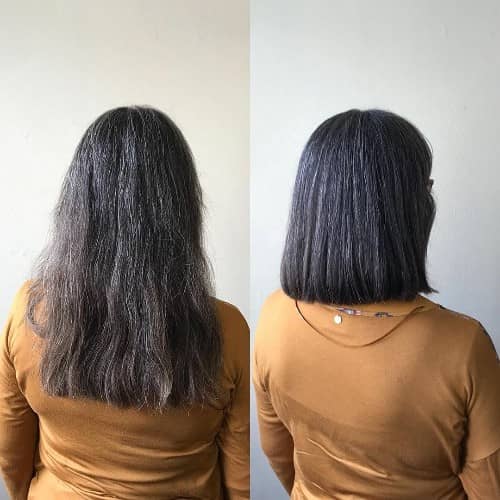 Shoulder Length Haircut + Bangs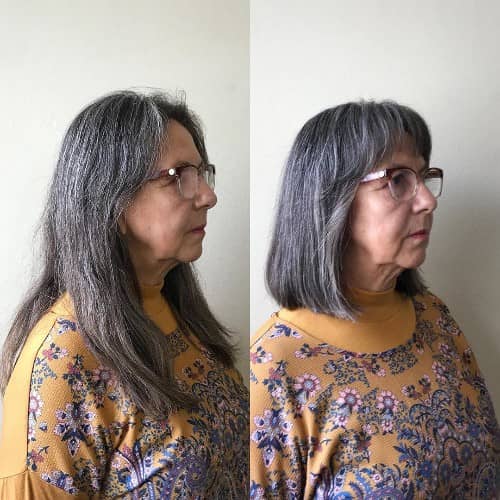 Pixie Cover-Cap Haircut
Spiky Pixie Cut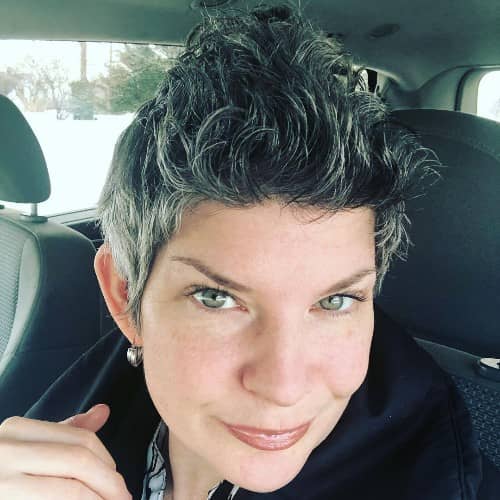 Textured Bob Hairstyle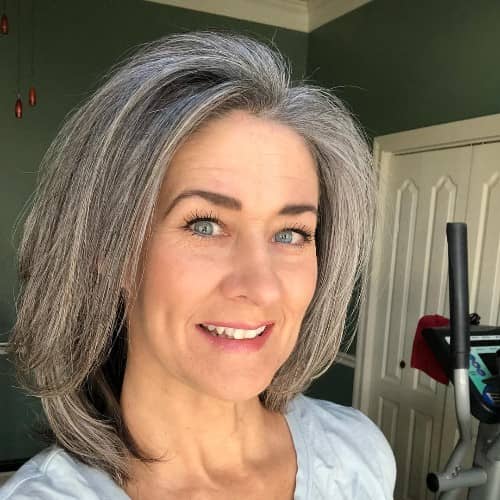 Textured Low-cut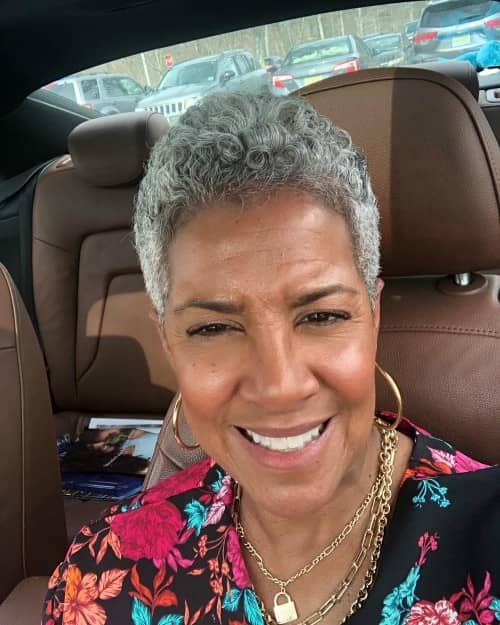 Gel-Textured Undercut + Curly Top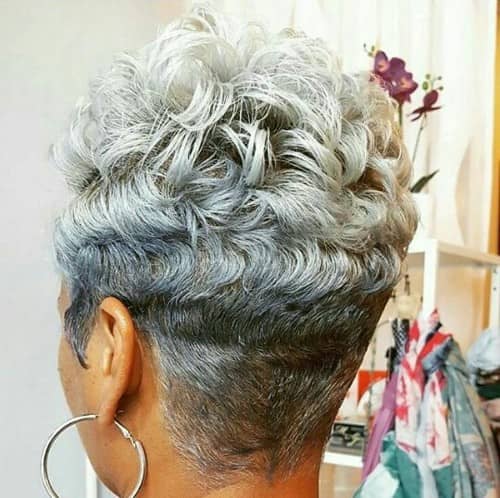 The Big Chop Hair Style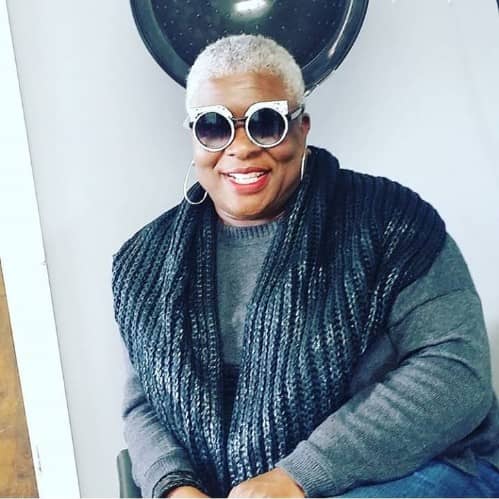 The Manager's Hairstyle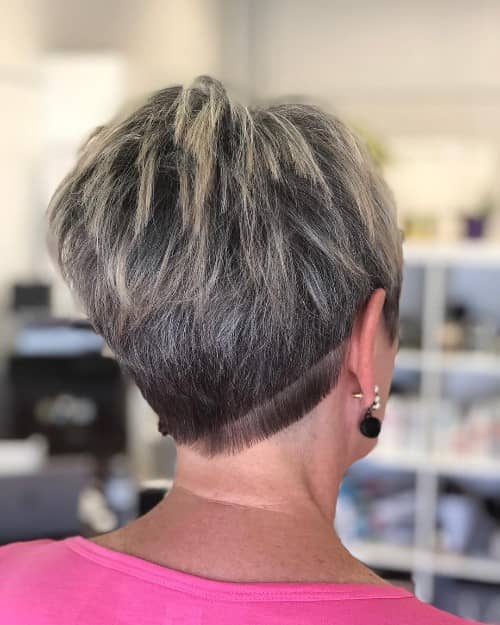 Top Chop Undercut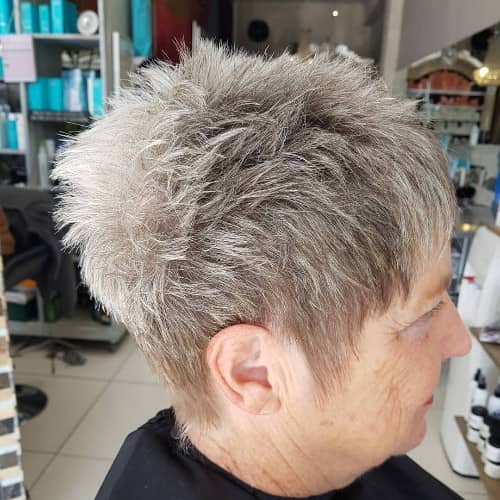 Undercut + Medium Top Cut
Undercut Spiky Top Haircut-Short Gray Hairstyles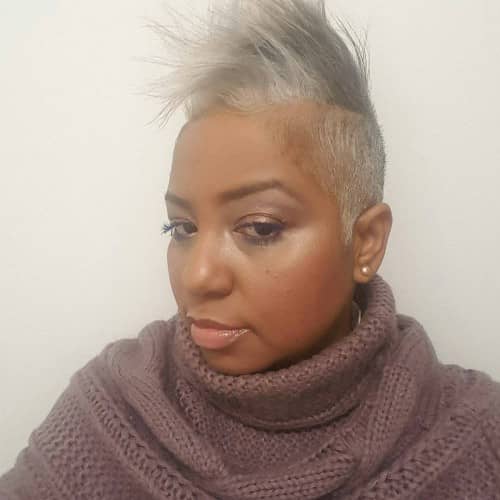 Crown Braid Hairstyle
This style is very popular among ladies with long hair and in special events like weddings, family reunions, and many more.
Instead of cutting it short, the big-sized protective crown braid is a better option. To achieve this, you start from the top hair next to your forehead.
Here's a video tutorial.
Now I would love to hear from you:
As a lady with gray hair, which hairstyle or haircut from our gallery are you going to wear next?
Or maybe you didn't want one suitable for you and wants some recommendations.
Do let me know by leaving your comment below right now.
PIN FOR LATER