If you have short hair, and you're looking for pretty and cool wedding hairstyles for short hair? Then you're in the right place.
In this post, I have carefully compiled over 21 short hair wedding hairdo inspirations that caught my attention, and I know you'll love them all.
Before we proceed, I want you to have this in mind.
The most common downside of short hair when it comes to styling is the limited styling options it provides. But on the other end, it's low cost. So it'll definitely save you some money and expenses.
Pretty Wedding Hairstyles for Short Hair
1. Centered Parted Short Bob
A short classy hairdo for an expensive wedding. This hairdo gives you that beautiful look you deserve, the confidence and comfort that long hair won't give you. Suppose you have an Oval face, then this hairdo would be a perfect option.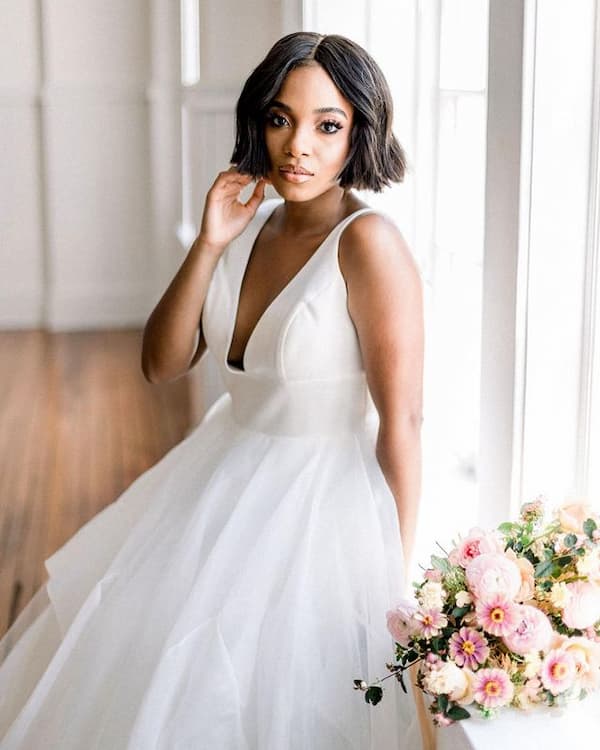 2. Messy Side Parted Wavy Bridal Hairdo
If you want a rugged and stunning bridal look, you can opt-in for this hairdo. You can either part it at the center or the sides, depending on your face shape. Most importantly, do not forget your bridal hairpin.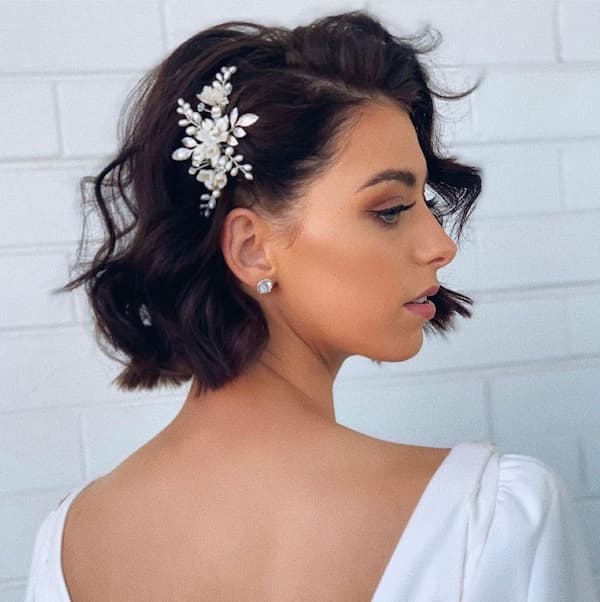 3. Bob Fringe Short Hair
This hairdo is a good choice for ladies with round faces and lovely foreheads. This hairdo demands no wedding hair accessories, so the good news is that you've saved some bucks for other important things.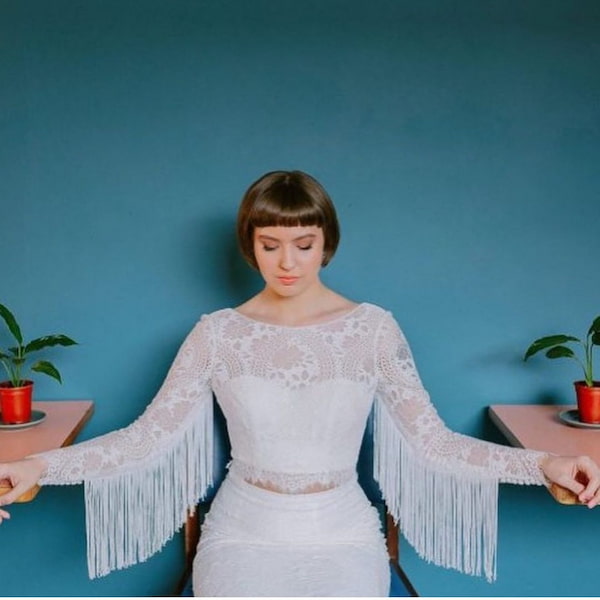 4. Short Hair Wavy Style
For strapless or up-shoulder bridal gowns, the hairdo as featured in the image below is a good choice. Remember, you're not allowed to work on your hair all by yourself on your wedding day. So do not be tempted to style it yourself.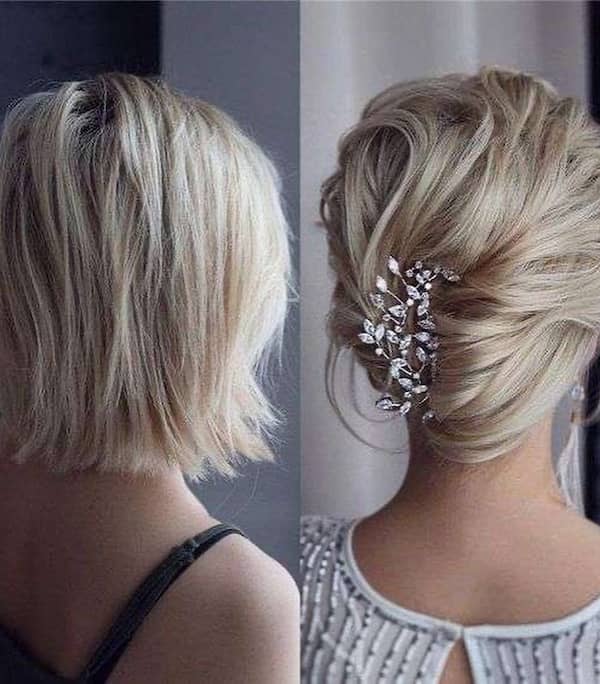 5. Loose Short Wavy Bridal Hairdo
For great outdoor weather, be it beside a beach or in a garden, you will need something that resonates with the moments and weather. And this loose wavy bridal hairdo does it better.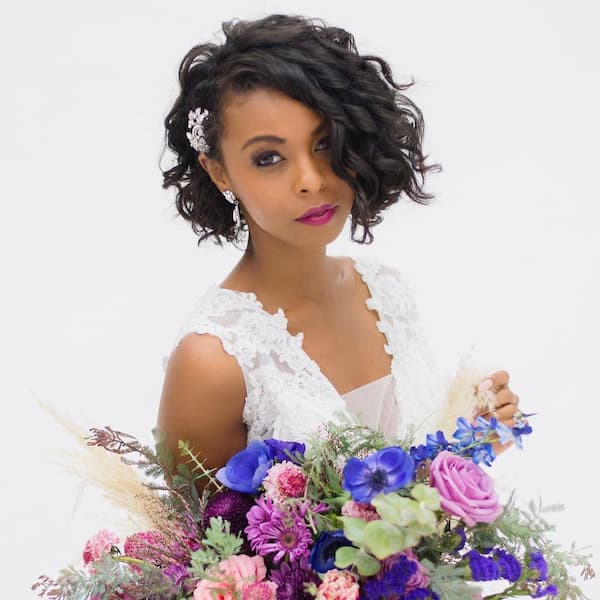 6. Blonde Pixie Cut
A chic bridal hairstyle for light-skinned ladies with oval faces. For dark-skinned ladies, you can try out this style in a different color shade, be it brown or gold. This bridal hair is perfect for an indoor wedding.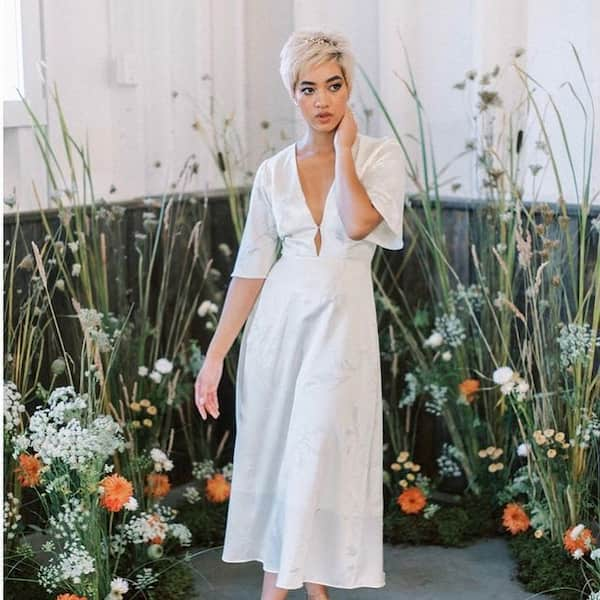 7. Braided Curl Bridal Hairdo
For a unique bridal hair, you run both brides and curls. Sounds strange, right? Yes, it may, but it is gorgeous, see the featured image then you'll understand what am saying. Beautiful bridal pins or flowery accessories to complement isn't an option, it is a must-have.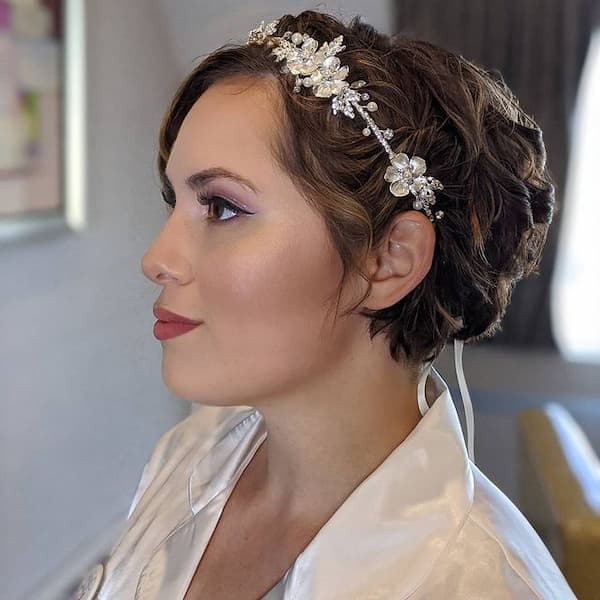 8. Afro Wedding Hairstyle for Black Women
I understand that the next idea here isn't for ladies with short hair. However, a black woman with short hair can achieve this style with the help of a wig or extension.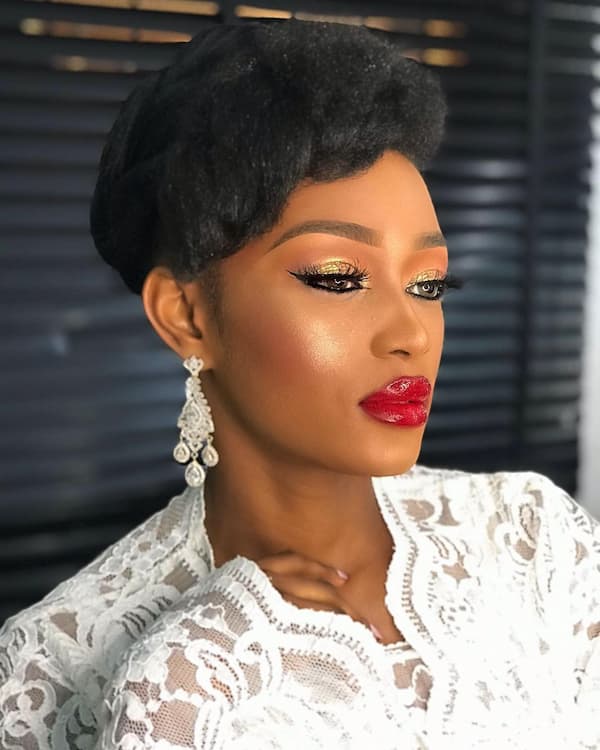 9. Short Wavy Bridal Hairdo
Do you need something simple and at the same time beautiful to recreate for a summer wedding. Well, this hairdo might be what you need. And the best part is that you don't have to spend much to recreate something like this.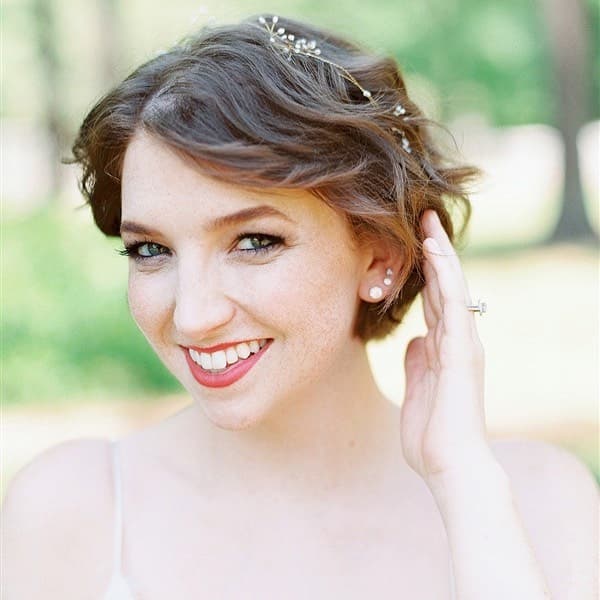 10. Curly Bridal Updo
For ladies with 3c curly hair, you are not left out. The good part about this full curls hair is that you can style it in many ways. Your wedding hairstylist just got to be creative, if this is something you want to recreate.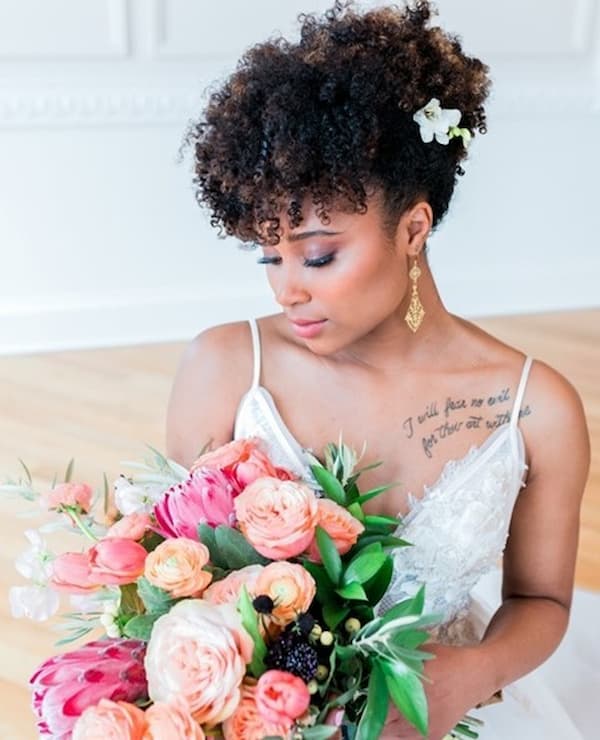 11. Bridal Pixie Hairdo
Are you a lover of pixie haircuts? Check out the feature image. For a more country girl outlook, this hairdo goes down well. You can add bridal pearls to give you a 1920s princess look.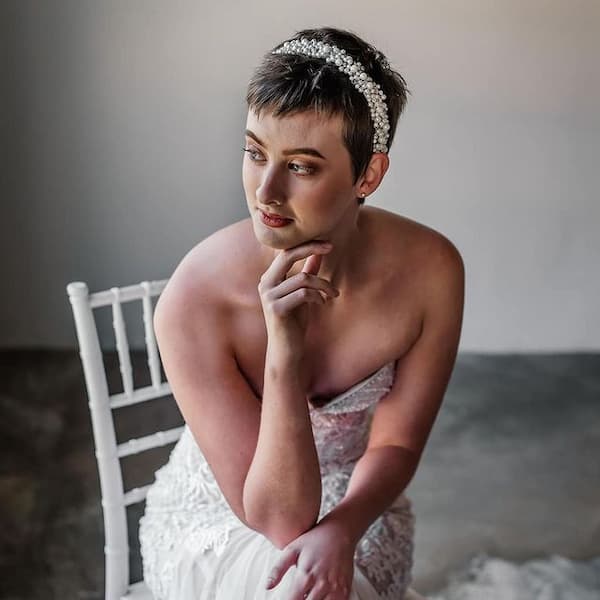 12. Wavy Bridal Updo
If you want a casual bridal hairdo, you can try out this one. However, packing this perfect bun can be stressful at times. And in terms of maintenance, the updo should be firmly held together, else it loosens in the middle of the ceremony.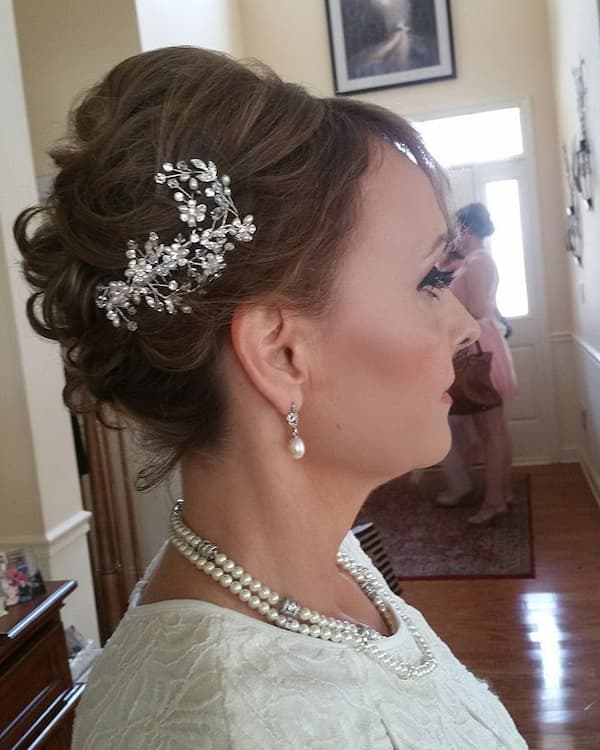 13. Bridal Crown Braid Hairdo
This hairstyle is the perfect bridal hairdo for a beachside wedding. The winds from the beach can easily blow their hair around, making it look messy, stylish, and beautiful.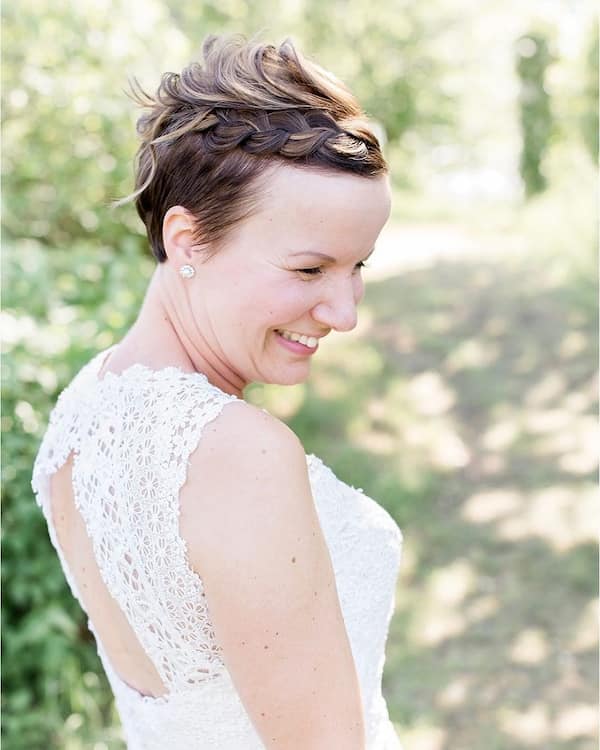 14. Vintage-Inspired Wavy Bridal Hairdo
This is a definition of being sassy and elegant. So simple but yet speaks of beauty. This hairdo is best worn on a strapless bridal gown. You can use pearls to decorate, as shown in the featured image.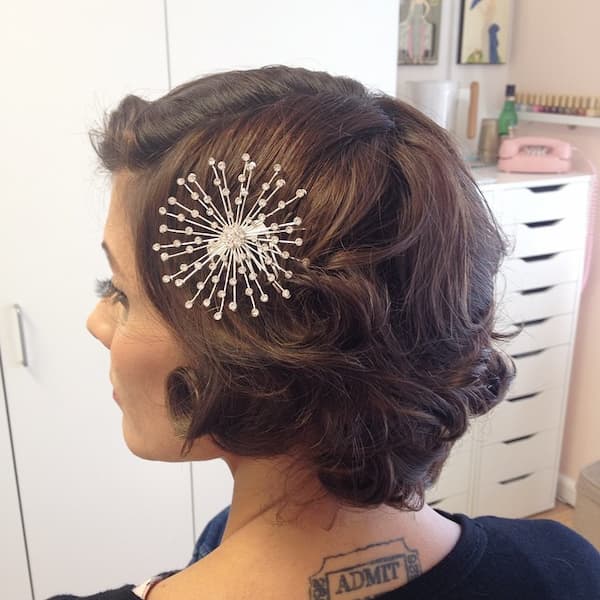 15. Pixie Cut Bridal Hairdo
For more decorated hair, I will suggest you go for a Pixie cut than a Bob cut. The pixie haircut is perfect for indoor weddings, although this type of Pixie demands for more care than the regular Bob cut.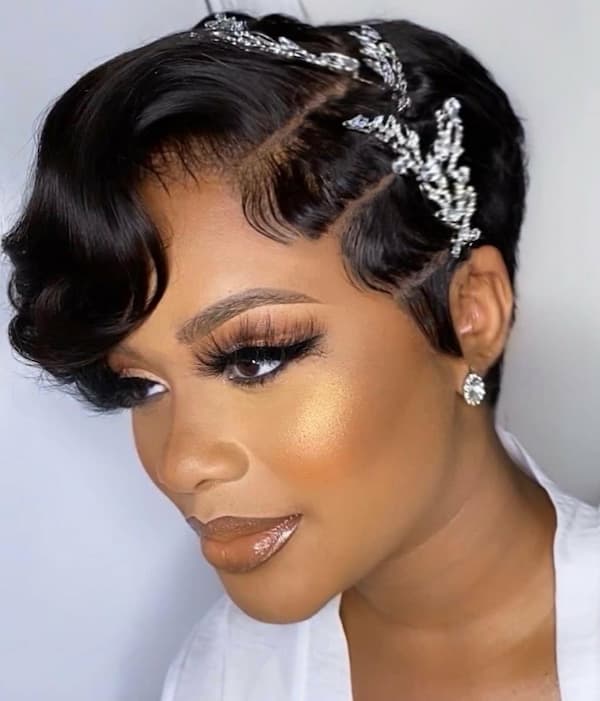 16. Slicked Back Bob Hairdo
If you are a lady who doesn't like to spend too much styling hair but wants something very natural and down to earth, you can go with this one. You can also add pearls or pins or roses for a projected look. This one of my favorite wedding hairstyles for short hair.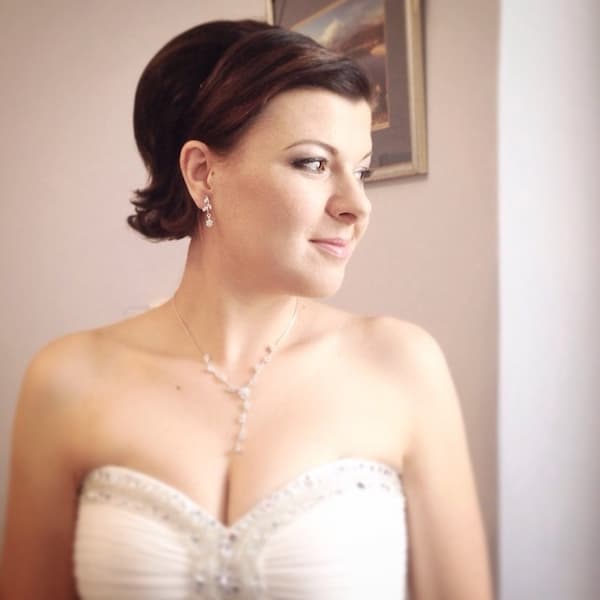 17. Top Knot Updo and Down-do
I call this bridal hairstyle the superstar's hairdo. A perfect wedding needs perfect hair, and this hairdo represents that. You can wear this hair to weddings in all seasons.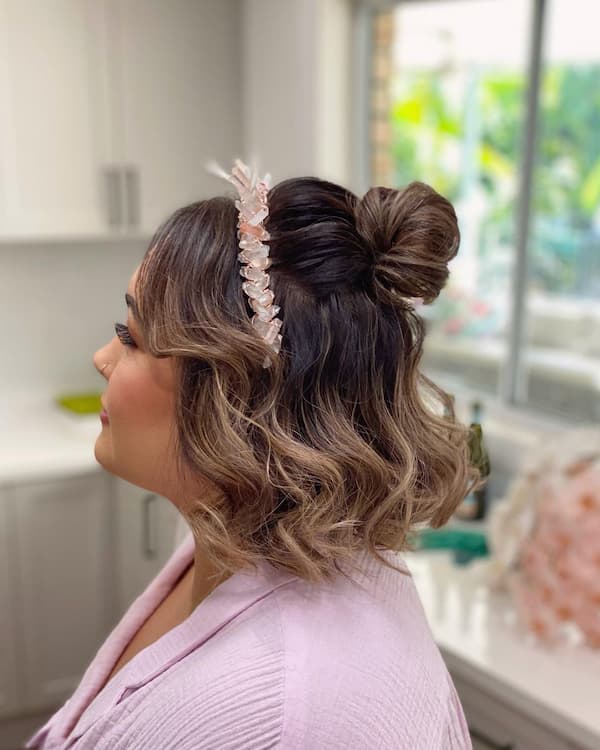 18. Pixie with Bridal Hair Pin
This goes for brides with terse hair. When your stylist understands what it takes to get something like this, then you'll come back later to thank me. However, no matter how poor it is styled, it will always come out stunning and beautiful.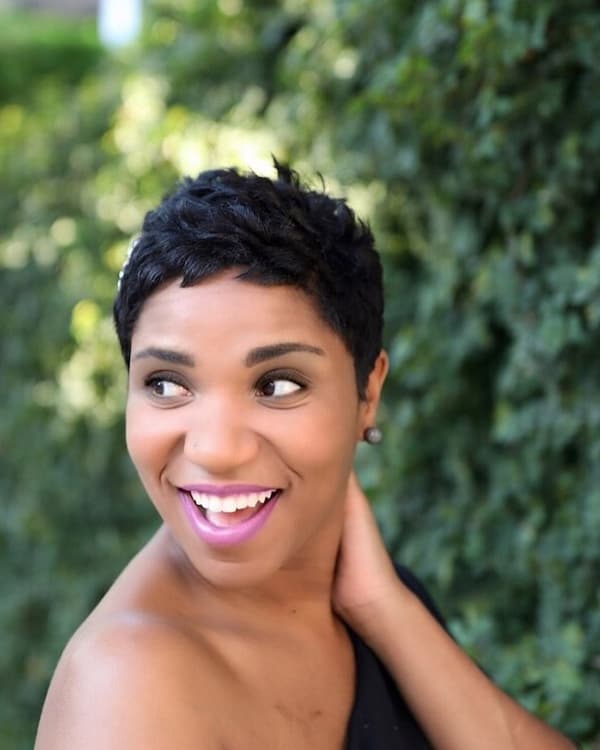 19. Vintage Wavy Chignon
This hair is for ladies who want their hair to look like that of the countryside Princess of the 19th century. This isn't actually a hairdo for women with short hair.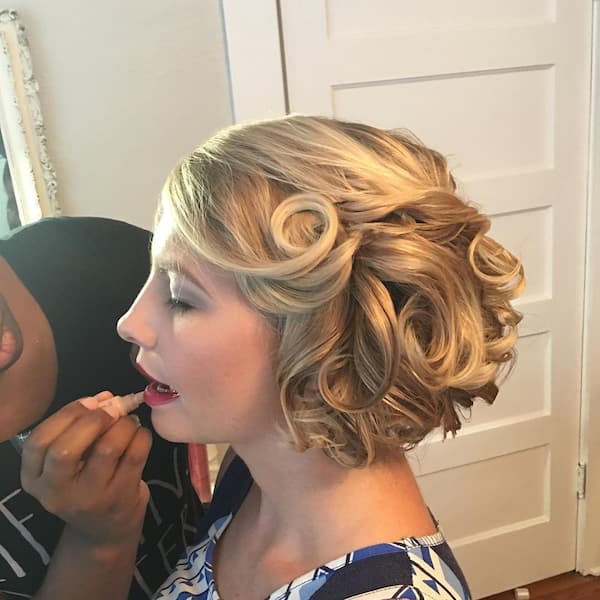 20. Bridal Short Bob Hairdo
The full short bob is one famous haircut that can be rocked anywhere and anytime, including weddings. As seen in the featured image, you can style a Bob haircut for a wedding too.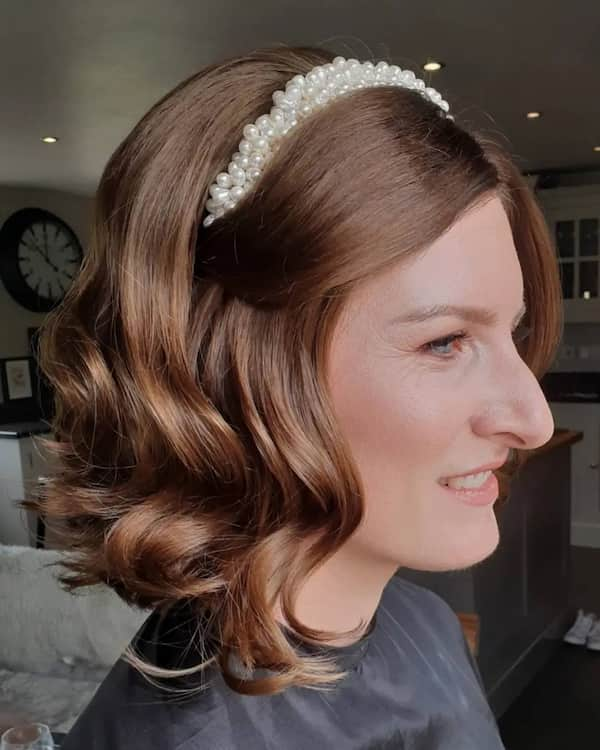 And that's all my dear friend. After going through all the ideas and you're still not satisfied, then I think wearing a wig would be your last option because there are very few styling options you can get with short hair.
I really hope you find the gallery/compilation of wedding hairstyles for short hair interesting and helpful.
Don't forget to share and leave a comment if you got any questions. You can as well follow this blog on Pinterest to get cool hairstyle inspiration.
Pin for Later.