In a perfect world of pregnant women, you would want to dye your hair within the 9 months pregnancy period. But fear and the thought of getting the worse are making you doubt if you can do it.
Today I did research and found out what will clear your doubt, fear, and thought.
So can you dye your hair while pregnant? Studies have shown that the dose of chemicals in hair dye is not enough to cause harm to the human body. So you can dye your hair while pregnant. However, some women's hair texture changes when they are pregnant.  
If you are allergic to hair dye, it is advised you avoid hair coloring.
99% of moms who dyed their hair while pregnant in one of the hair dye discussion Facebook groups said they had no issues after applying dye.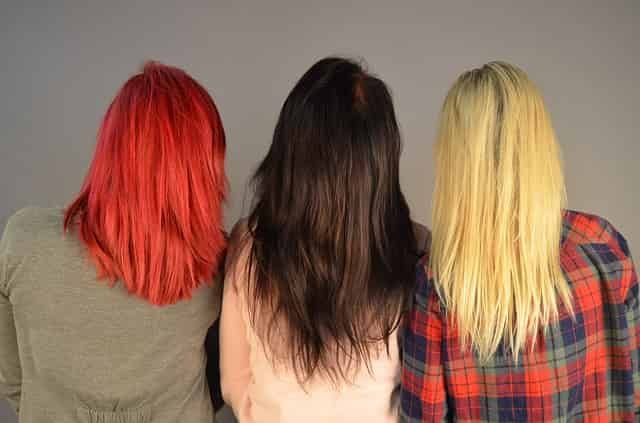 What Happens If I Dye My Hair While Pregnant?
If you aren't allergic to any hair dye, then, believe me, nothing bad will happen. Pregnancy equals hormonal changes that affect some parts of the body, and you may have read that pregnancy changes hair texture.
Quick Bites.
Is It Safe For Me To Dye My Hair While Pregnant?
Are we talking about the mother or the baby? Well, I think both. Since the dose of chemicals in synthetic cannot go down the bloodstream. Then it cannot cause any harm to the baby.
Babycenter said, "even though many women get their hair colored, there are no reports of hair dye causing changes in human pregnancy."
Studies show there is no way a dye can negatively or positively affect the baby in the womb.
How Many Times Can I Dye My Hair While Pregnant?
You can dye your hair as many times as possible, but you are advised to apply it carefully and creatively. Too much of it can't be good.
I don't expect you to dye your hair more than 7 times within 9 months, from my perspective.
Hey Pause:
Have you read my review on Dexe black hair shampoo? If no! I think you should go check it out right away.
Tips To Stay Safe When You Dye Your Hair While Pregnant.
Whether pregnant or not, we all have to play safe and abide by the rules of chemicals. Just remember, safety comes first.
Rinse your hair thoroughly with water and shampoo.
Never change the brand of dye you were using before you got pregnant (Since it wasn't reacting negatively with your hair when you were not pregnant, I still believe it won't react when you are pregnant).
Let the hair dye sit on your hair as per instruction. Also, check out if there are separate rules for pregnant women.
Make sure your wear gloves from stage one to the end to avoid staining your fingers.
You are also advised to dye your hair after the first trimester. (Just caution).
Apply hair dye in a ventilated room. Some dye can smell bad, cause irritation and respiratory problem.
What To Do If Anything Negative Comes Up
Don't be too scared and fast to conclude that there's something bad is happening.
If you ever start feeling dizzy after rinsing your hair, know that it's because you bent down too much or too long. If the dizziness persists, consult your doctor.
Now I would love to hear from you.
Did you find our article helpful?
Or maybe you have an experience you would want to share with us
Either way, let us know by leaving a comment below right now. And don't forget to share with friends.