Are you looking for cool and attractive curly hair color ideas? Then this post got you covered with the best attention-grabbing curly hair color inspiration you can find on the internet.
One of the most creative ways to style your hair is by changing the color. However, a color change isn't for everyone, as it takes a great deal of bravery to apply an unconventional color to your hair.
If you're considering changing or modifying your hair color in some way, then you're at the right place. Here, we have carefully gathered cute colored hair ideas for you to recreate for an adorable and effortless look. These styles work excellently on long or short hair and are insanely easy to copy.
NOTE: If you're practicing the curly girl method on your hair, applying hair color will change a lot for you, likely including your curly hair routine.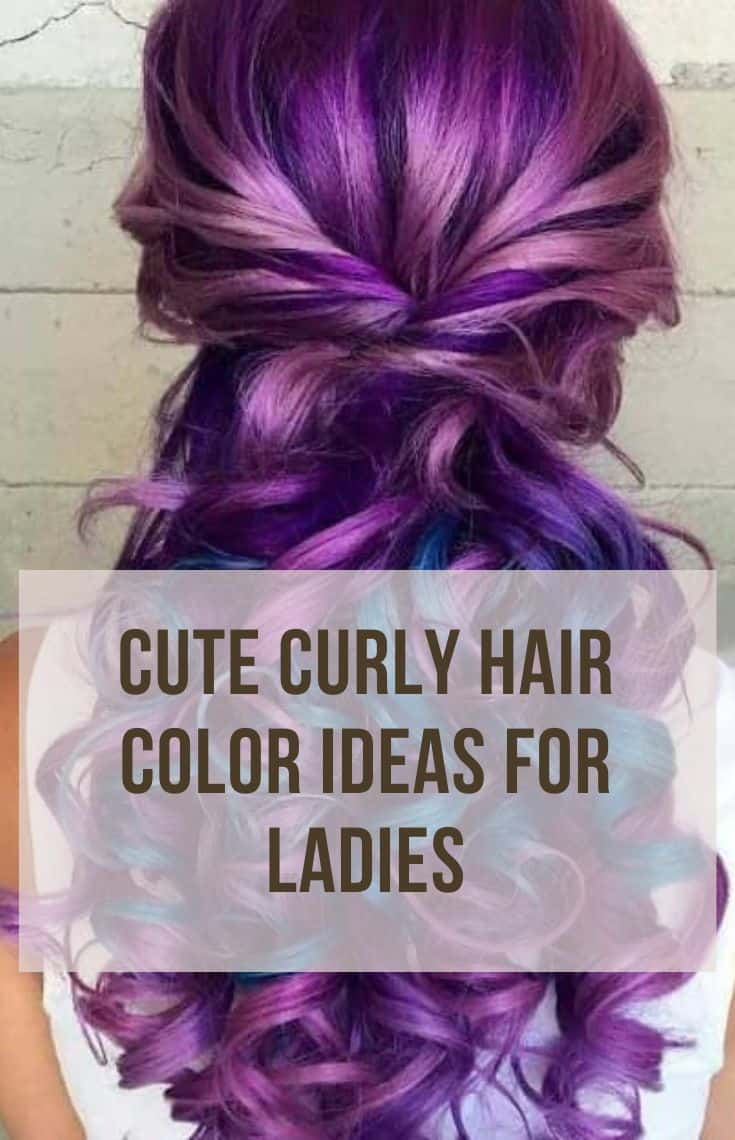 43 Trendy Curly Hair Color Ideas in 2023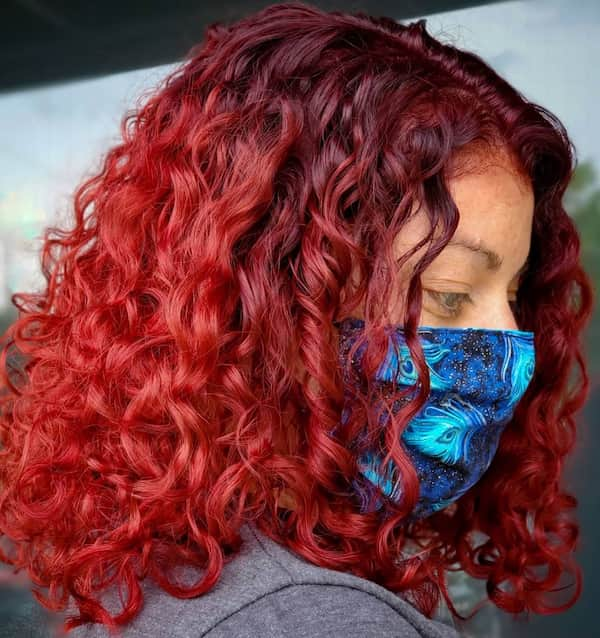 Who wouldn't love this fiery red ombre color on their short curly hair, especially when paired with an adorable style, like a deva cut for example. This is easily one of the most adorable ways to wear colored curly hair.
Quick Bite:
Light Brown and Sprinkles of Red Hair Color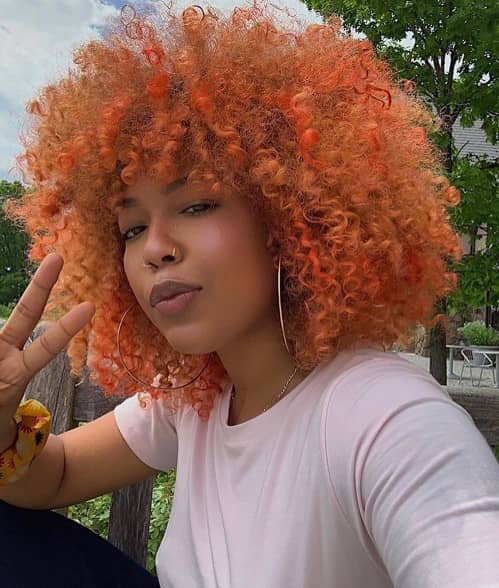 Believe it or not, highlights will always look great on curly hair—especially with this intense curl definition. I also love the adorable dimensional look of this hairstyle; red highlights on brown hair couldn't go wrong anyway.
Coffee Dark Brown Color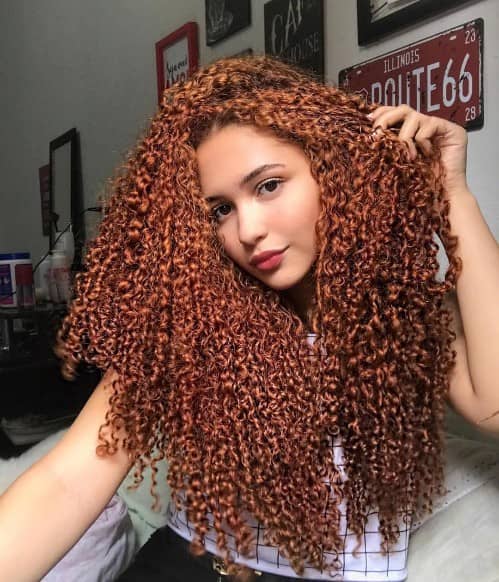 Dark brown is one of the closest dyed hair colors to real melanin-made hair (our natural black). So, it's no surprise that this style receives so much praise and admiration, making it an excellent way to wear voluminous curly hair.
Natural Curly Blonde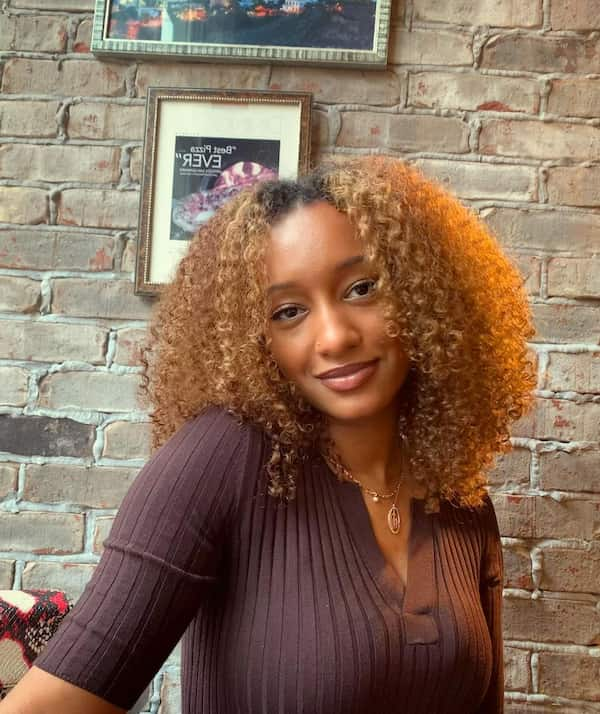 This list would be incomplete without this charming blonde-gold color. The black center gives the style a relatively dimensional look, making it one of my favorite curly hair color ideas to date.
Cinnamon Roll Hair Color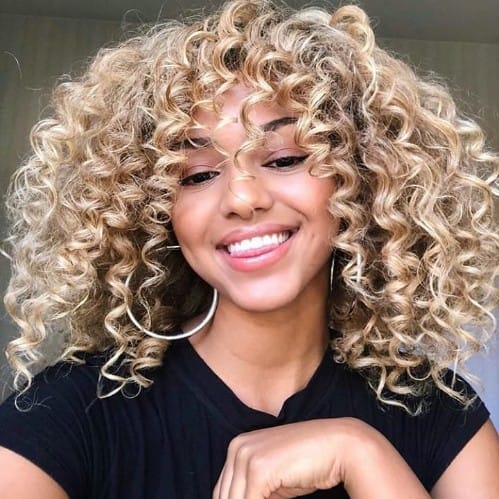 If you love cinnamon rolls, you should already see where I'm going with this. Of course you can decide to refer to it as blonde, but then, where's the fun?
Ombrë + Stylish Deep Red Highlight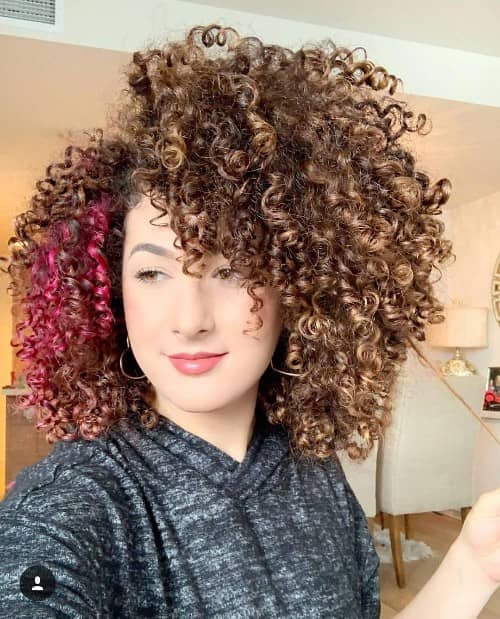 The ombre effect from earlier doesn't have to be on your entire hair; using ombre highlights on blonde or black hair can have a similar beautifying effect, as you can see with this model.
Copper Blonde Curly Hair Color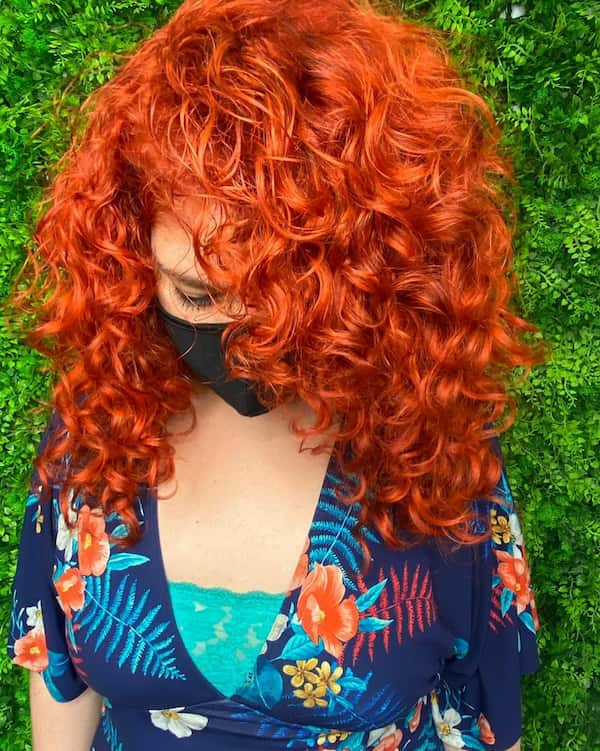 Sometimes you need an intense color, and this hairstyle idea gives you everything you need in one. I wonder what it would look like when paired with a cloth of the same color intensity. The intensity of this hair color makes it worth recreating for ladies who adore unconventional hair colors.
Wine Hair Color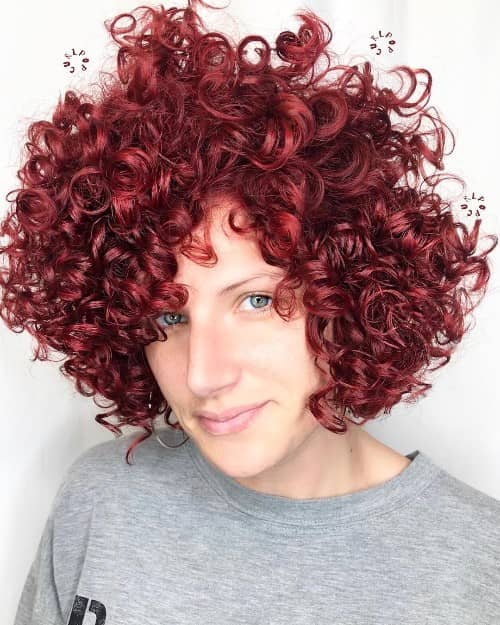 If you think of giving your curly tresses that fire look, this red wine color is all you need. The interesting part of this color is that it works on almost all skins and outfits. So, if I was confused for what color to make my curly hair in, I'd go for this in a heartbeat.
Pink Curly Hair Color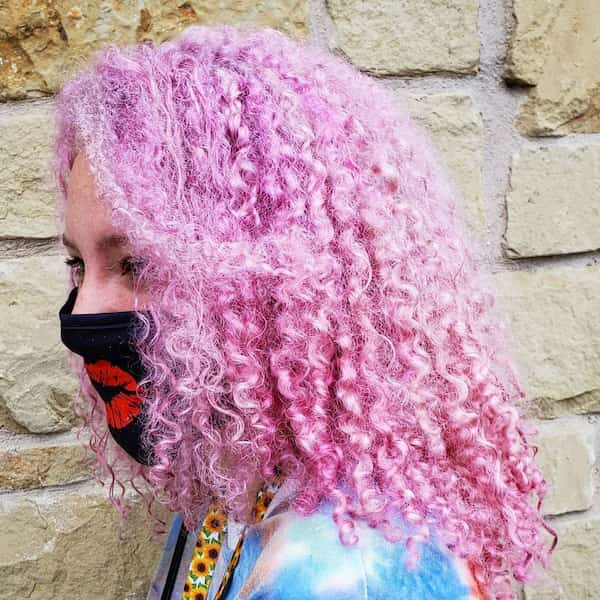 This is what we mean when we say pink hair doesn't care. If you are a bold beauty freak, this bright color will work for you.
Granule Silver/Gray Hair Color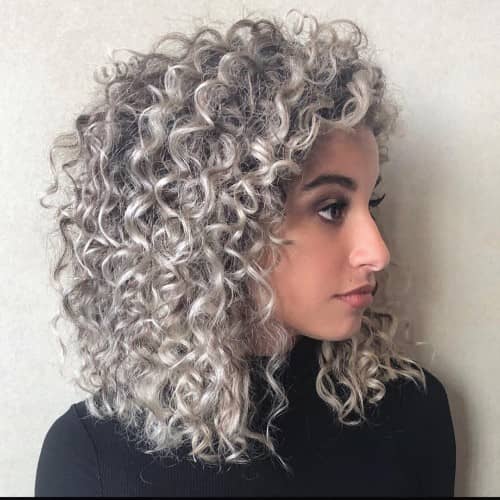 The silver or gray curly hair color will forever look great for any lady—especially ladies with thick and medium-length hair.
Despite the not-so-good PR surrounding gray hair, I'd get this in a heartbeat if it was certain it'll look this good on me.
Gold Blonde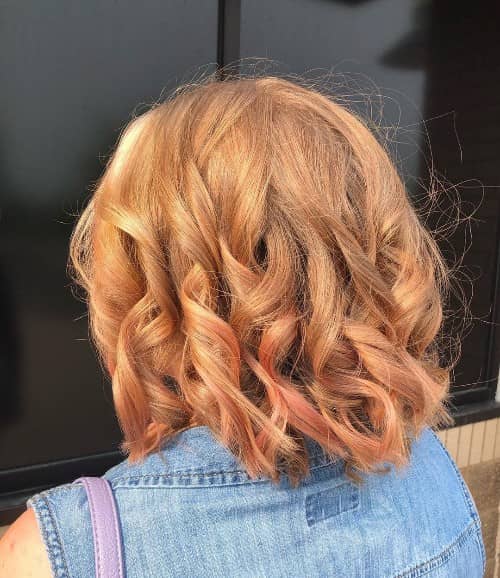 You can call it blonde or gold, but the subtle red and light brown highlights make it a killer color combination. If you have wavy hair and you're planning to go curly, you can play around with these colors and see how beautiful they're going to make you look.
I'm a fan of those highlights because of how well they blend into the style; if you're not looking deeply, you won't even notice them.
Blue Highlights Curls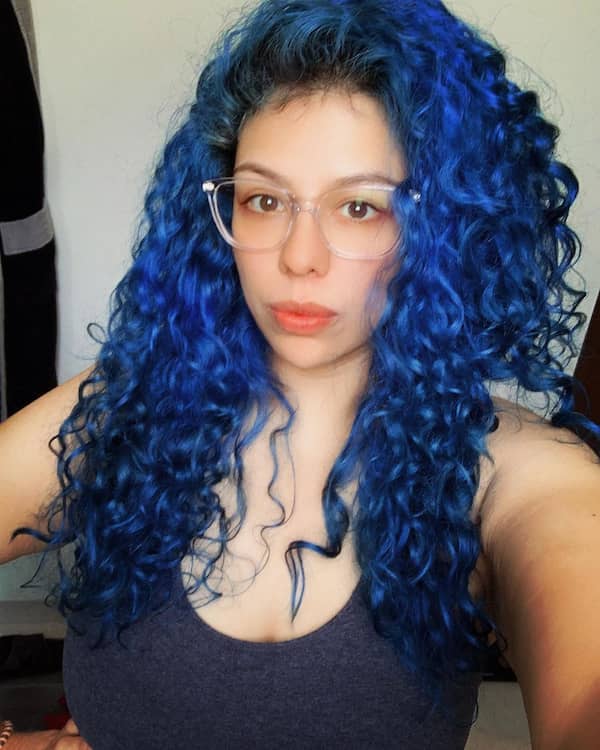 This bright blue color works for ladies interested in unconventional curly hair color ideas, and it's adorable. If you look closely, you'll notice the hair color underneath is simply her natural color. Replicating something like this is relatively uncomplicated; just let your stylist know what you want and how you want it.
Red Wine Hair Color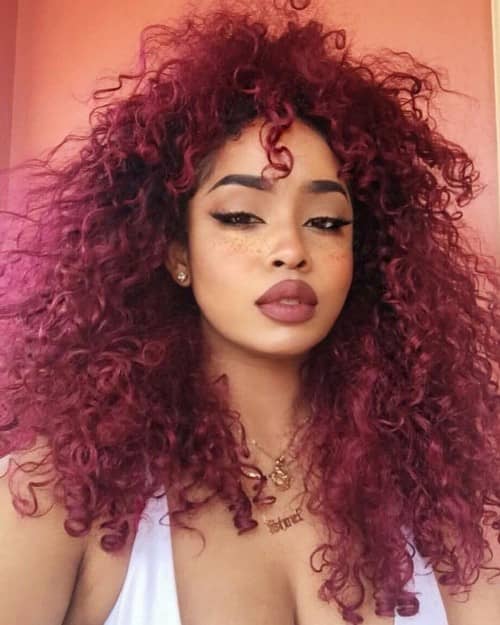 If you'll be wearing a certain hair color, why not go all in and make it jaw-dropping? You can swipe this color idea to your photo gallery. The next time you hit a hairstylist and show them this style, you can rest assured you're leaving there with one of your best hairstyles yet.
Silky Rainbow Strand Hair Colors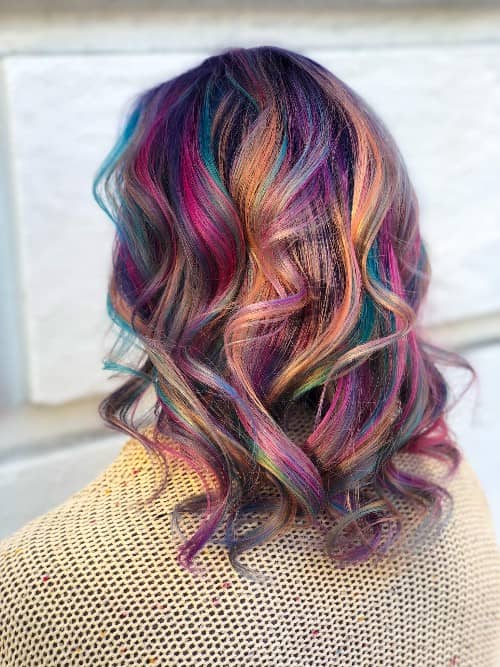 Achieving a rainbow-colored look with your hair is both difficult and risky, but this model was willing to pull it off. If it's something that interests you, why not?
I recently wrote a post on The 6 Best Curly Girl Friendly Shampoo. Do well to check it out if you adhere to the curly girl method.
Purple Curls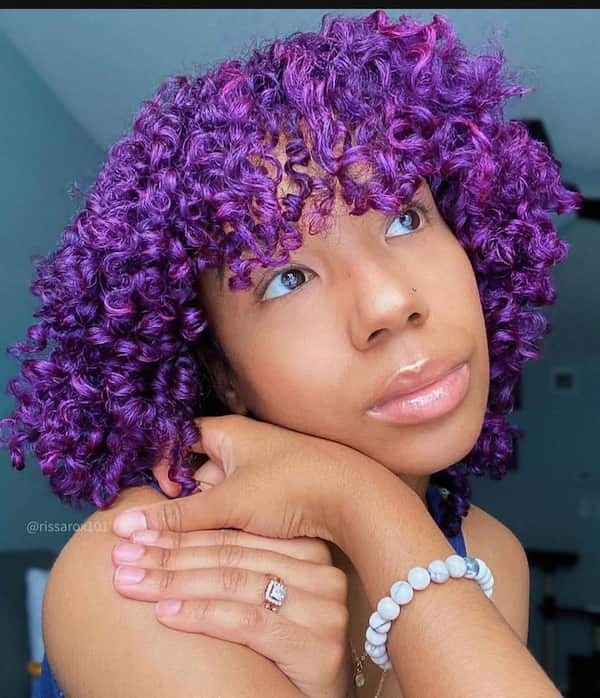 Hard Purple Hair Color
This hair color demands special hair shampoo for it to last long due to its deep color. For as long as it lasts, however, you'll get tons of compliments about your hair.
Lest I forget, you may want to check out these costly 3c curly hair care mistakes most ladies make ignorantly if you have 3c curly hair.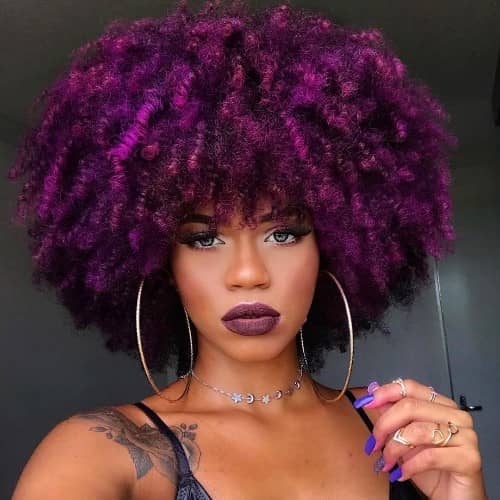 Gorgeous Milky Gold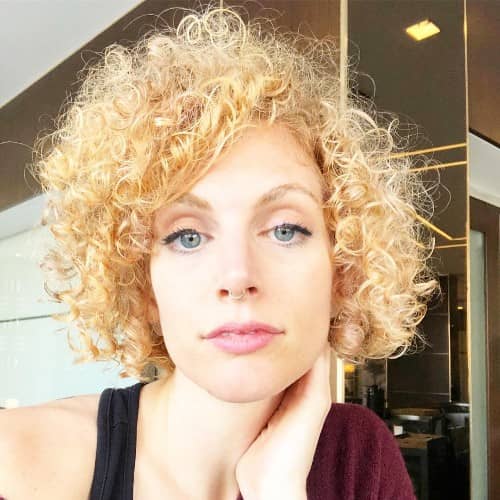 Before we proceed, I recently wrote a post on the best and simplest curly hair routine you might love to try out. Feel free to check out and see how it works.
Light Mava Blue Hair Color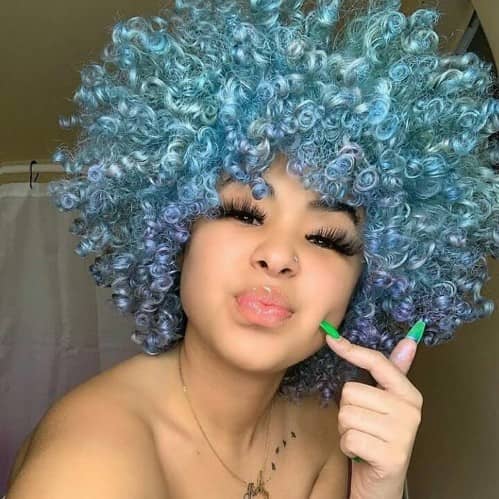 This sky blue color is unique, and that's probably why I love how it looks. The contrast with her green nails is also adorable, so you may want to recreate the entire package.
I also shared a story here on my encounter with expired gold hair dye. It would be best if you spare some minutes to read that piece.
Light Painters Green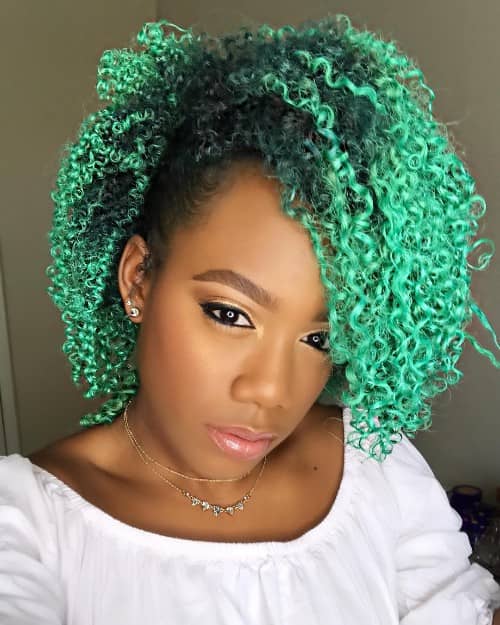 During summer, this color makes hair look fresh, vibrant, and bright. It will be big-time fun if the curly girl method is added to achieve something like this.
The dimensional look introduced by the black highlights is another effect you should explore. That alone has made it my favorite style on this list by far.
Teal Hair Color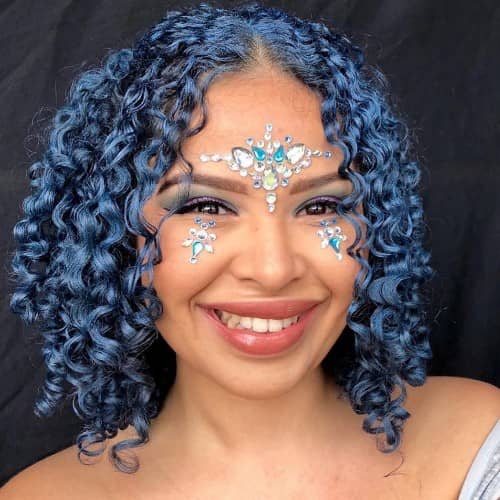 I just added this because I believe some ladies with curly hair are going to love it, although having this color style can ruin your hair routine. To achieve something like this, you'll need the help of an expert.
Kellie Light Green Hair Color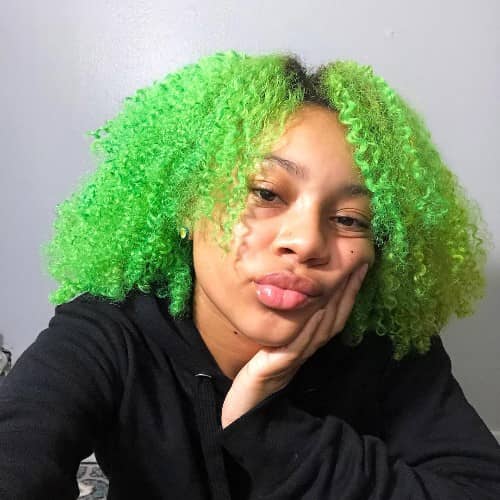 Green hair color always pairs well with any outfit and skin color. If you want something that'll make you stand out, then this hair color might be the perfect option for you.
Teal + Blue Highlights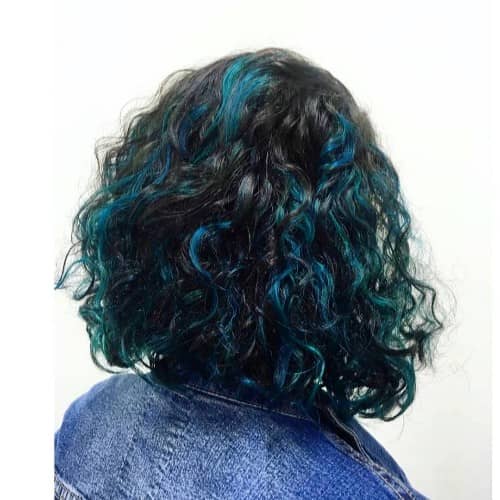 Silver Gray Curly Hair Color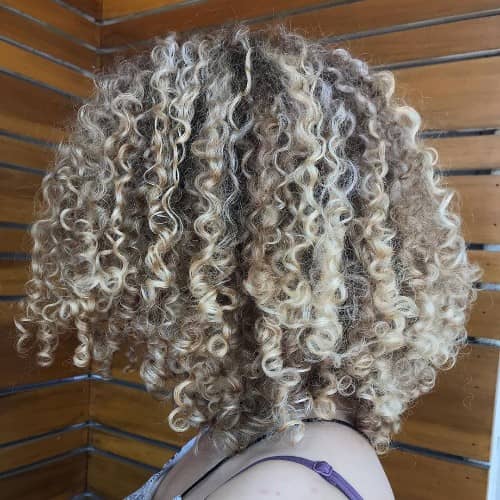 Natural Curly Gray
If you're already going gray, you may not need to recolor your hair into any of the flashy colors. In my opinion, this color is adorable enough, especially considering it's on a lady over 50.
Colorful Bright Gradient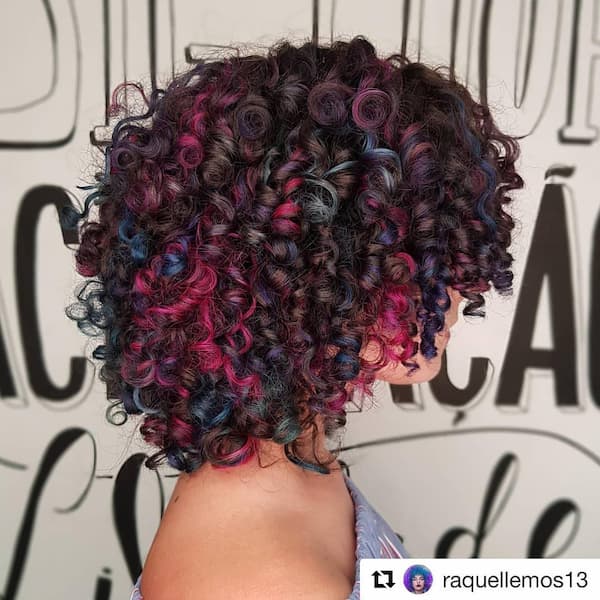 Achieving this hair color can be a little bit difficult. However, Long-lasting hair dye and a professional colorist will give you this vibrant and beautiful color. It is worth a try.
Short Curly Hair Gold Color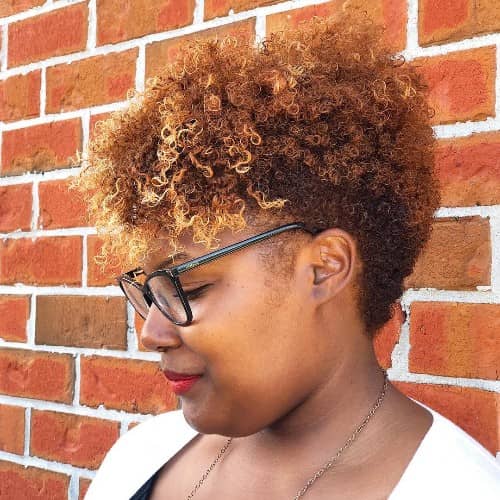 Blonde Hair Color Idea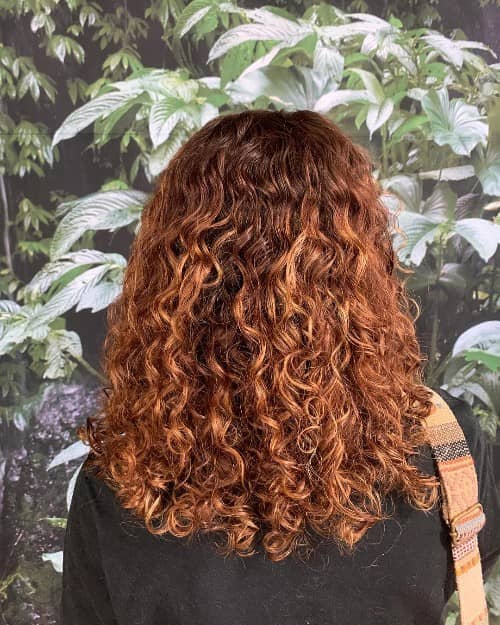 Tinky Fire Red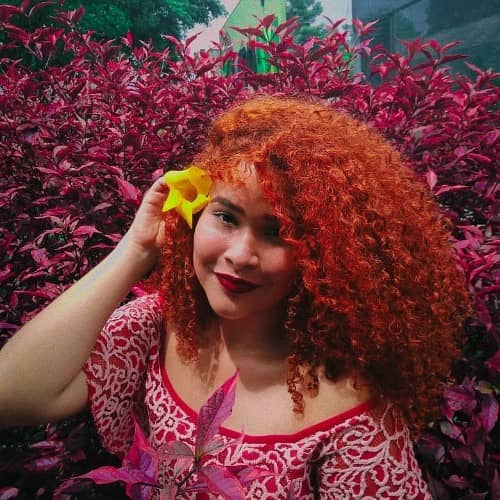 Sharp Yellow Curly Hair Color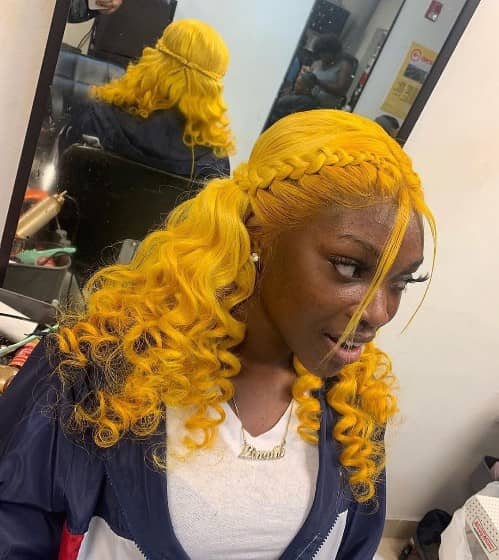 One thing you should know about this color is that it doesn't last that long (somewhere between 5-7 weeks). However, I'd exchange this outstanding look for that flaw; wouldn't you?
Emerald Curly Hair Color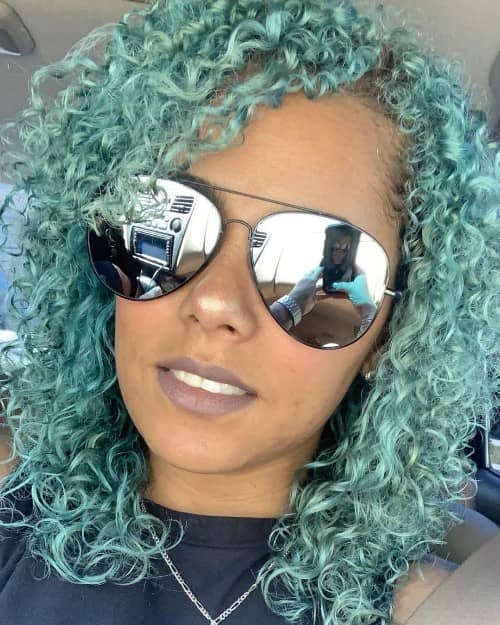 Ecru Curly Hair Color ideas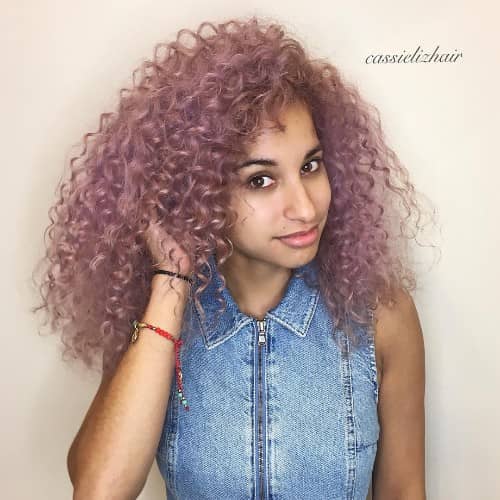 Dynamic Multi-Color Curly Hair Idea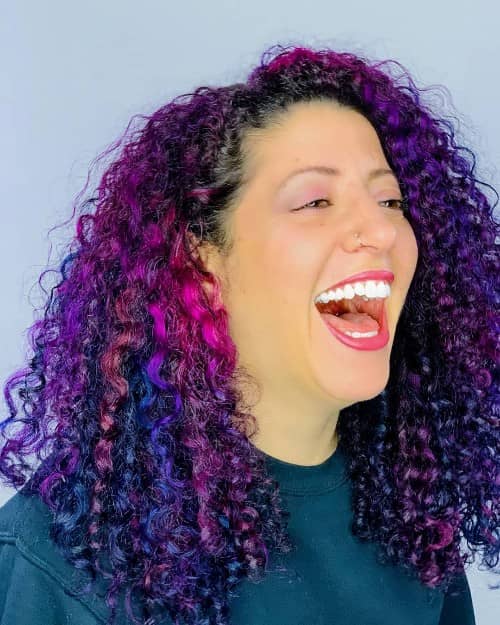 Deep Mix Hair Color
Deep Blue + Purple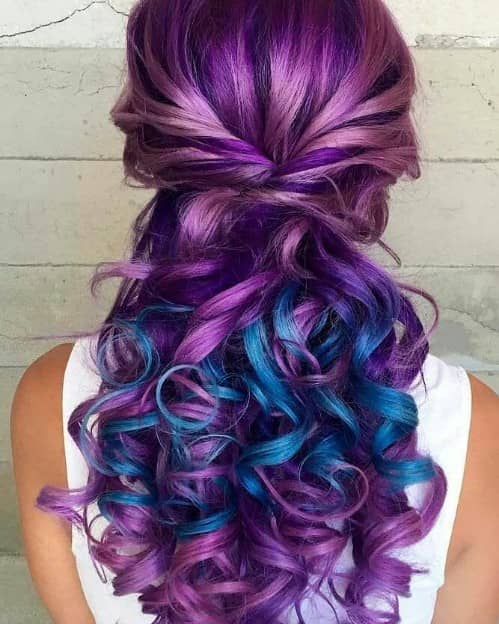 Crazy Highlight Mixtures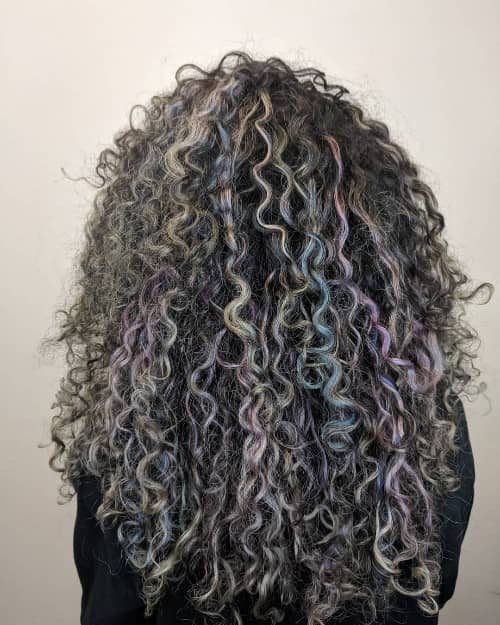 Cesser Purple Hair Color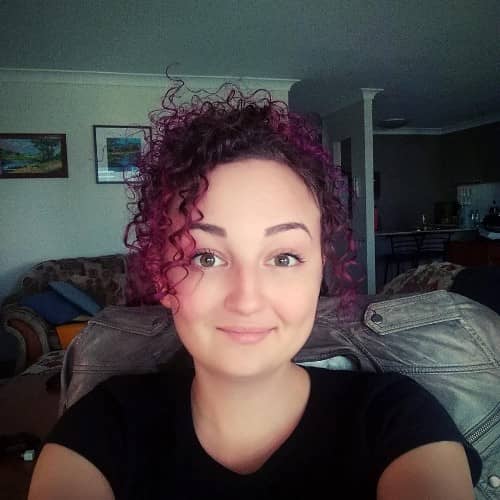 Candy Red Color Idea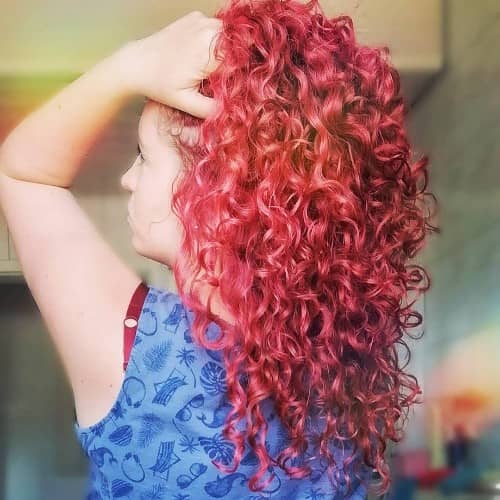 Dark Coffee Brown Highlight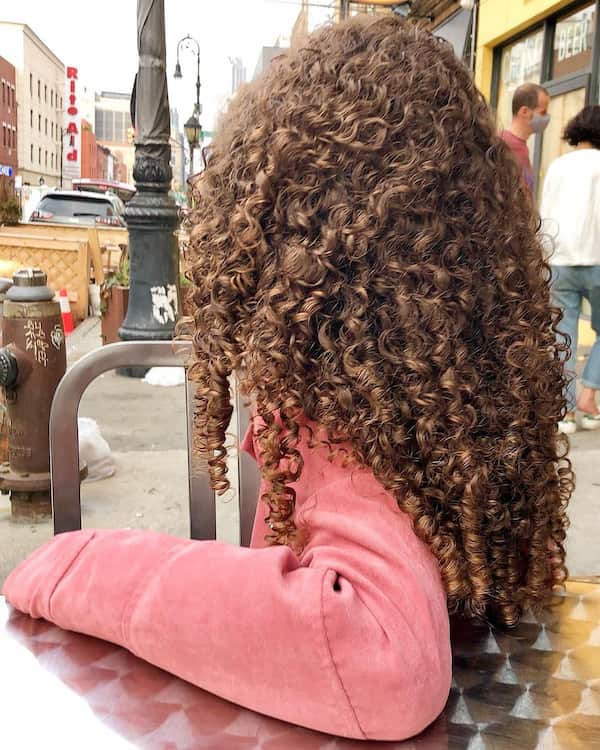 This is a perfect hair color for times when you don't need anything eye-shiny. In some cases, people might not notice that you dyed your hair.
Dark Brown Balayage
Sapphire + Teal Green Hair Color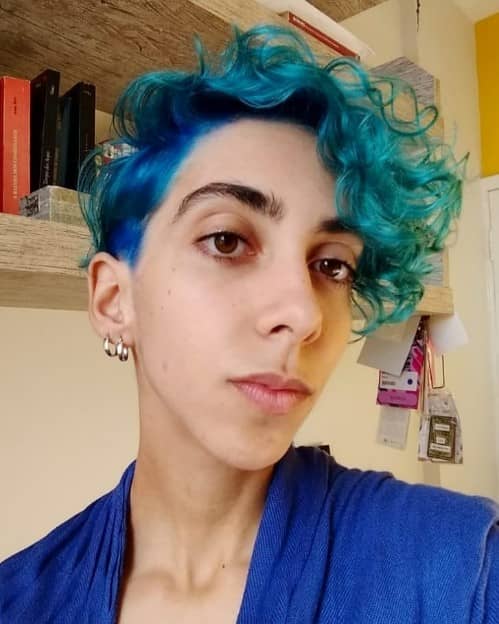 Ombrë Blonde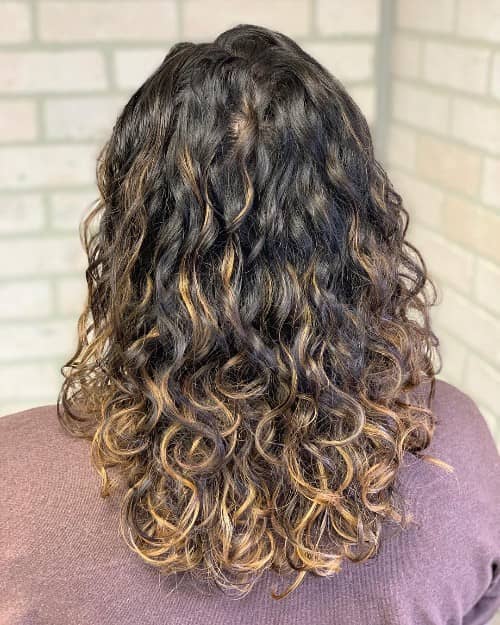 Ruby Red Hair Color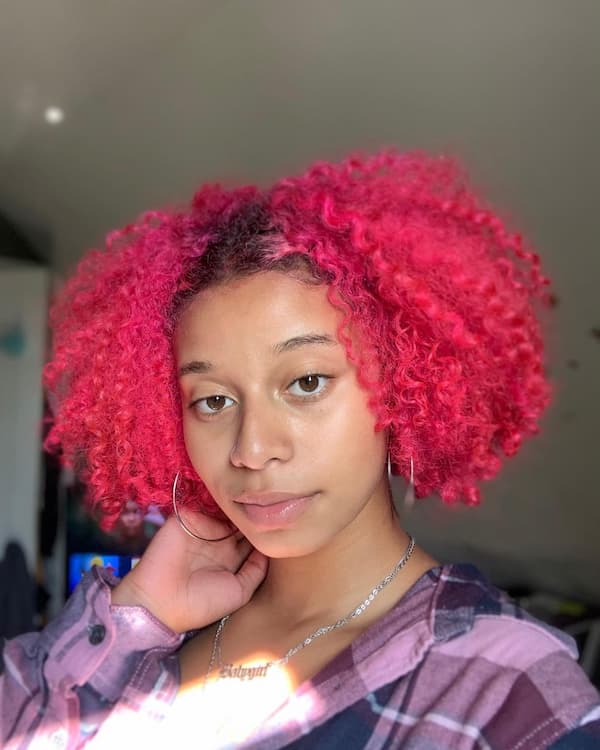 I'm a fan of this ruby red, as it doesn't look quite as unconventional as a regular red hairstyle. It's not exactly the most dimensional style in the world, but that black patch in the middle means something.
Yellow Curly Hair Color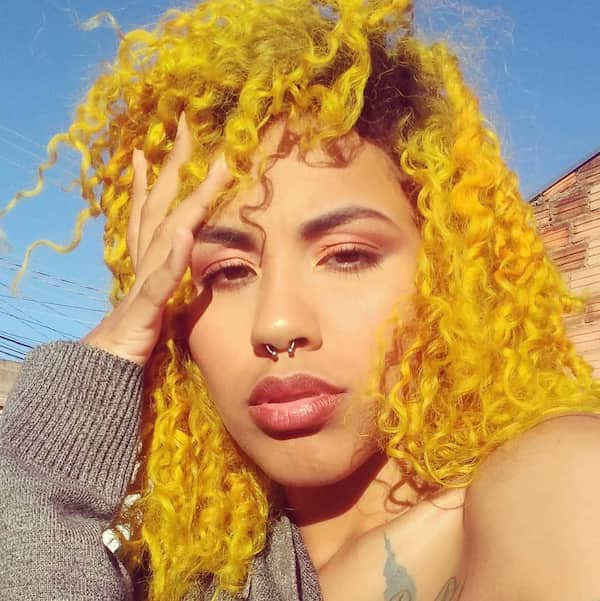 That's it for my gallery of hair color ideas for curly hair – before we go, I would love to let you know this page is valid for search terms like;
Best color for curly hair 2020, hair color for short curly hair, hair color ideas for curly hair, curly hair dye ideas, natural curly hair color ideas, hair color ideas for naturally curly hair.
I hope you enjoyed the compilation.
Now I would love to hear from you:
Which curly hair color from our ideas do you intend to choose?
Or the ideas shown here aren't enough for you.
Either way, do let me know by using the comment box below right now, and don't forget to share.
Pin for Later