Hair Coloring
43 Sexy Curly Hair Color Ideas For Young and Old Women
Are you looking for some attractive hair color ideas for your curl? Then you to see our gallery of attention-grabbing curly hair color ideas.
After following your curly girl method routine for your hair, the next thing to do is to choose a perfect color that will blend perfectly with everything about you( dress, skin tone, etc.).
Whether long or short natural or not, we have gathered enough ideas for you to choose from, and these colors are better off options to accept without thinking twice.
First on the gallery, here is the fire red or red-like highlight attached to its shoulder-length haircut. (forgive me that it's wavy hair).
But who wouldn't love a red and black ombre color on their curls with a short haircut, deva cut, for example? Red is one color most people adore so much because of its vibrant feature.
You can try this red ombre or even full red, either of them will look great on your short curly hair.
Quick Bite:
Cadmium Orange Lighten Hair Color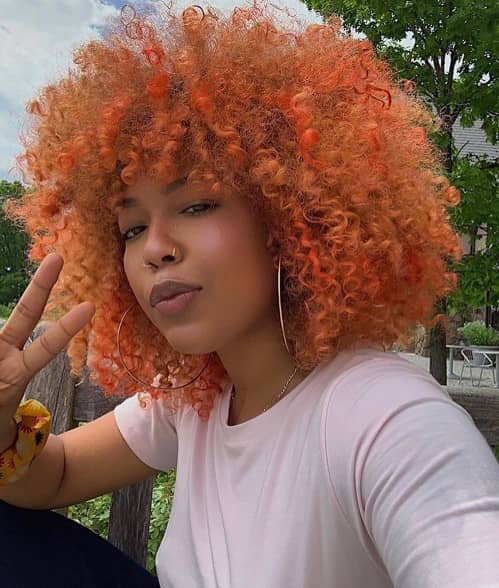 Believe it or not, highlights will always look great on curly hair- and in a more straightforward definition, this is light brown and light red highlights.
Achieving this can be a little bit difficult. However, Long-lasting hair dye and a professional colorist will give you this vibrant and beautiful color. It is worth a try.
Before we proceed, I recently wrote a post on the best curly hair routine you might love to try out. You can check out and see how it works.
Coffee Dark Brown Color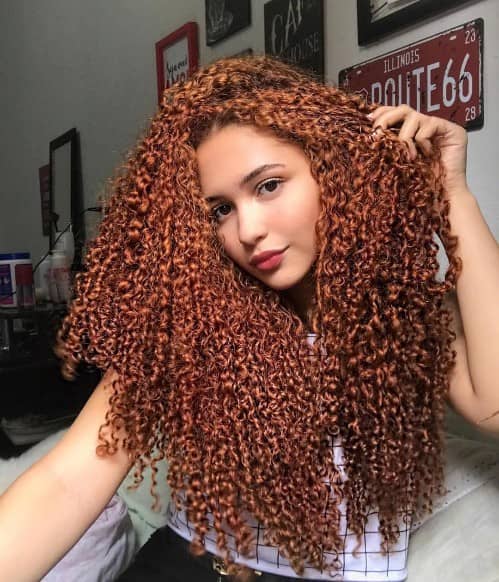 Dark brown is one of the closest dye hair colors to real melanin-made hair (our natural black). And of course, every pretty straight and curly hair lady down the street adores any near-natural color-dyed hair.
This is a perfect color for times when you don't need anything eye-shiny. In some cases, people might not notice that you dyed your hair.
Dazzling Gold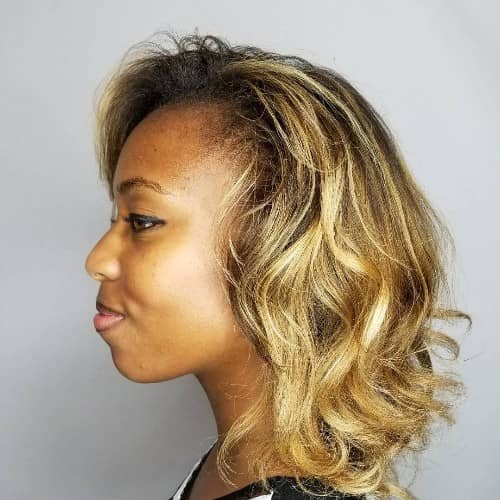 The polish or shiny gold is the fourth idea here. When listing the trending hair color and gold isn't mentioned, trust me that the list isn't complete. I also shared a story here on my encounter with expired gold hair dye. I think you should have a look.
Cinnamon Swirl Hair Color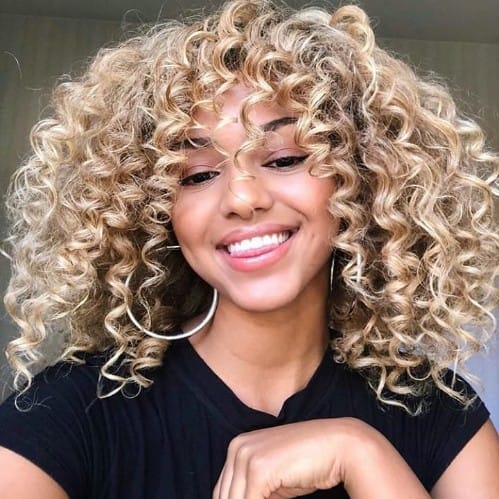 You can say this is a blonde color. That's true, but another way round it can be called cinnamon swirl color, color in between gold and blonde.
During summer, this color makes hair look fresh, vibrant, and bright. It's going to be big-time fun if the curly girl method is added to achieve something like this.
Ombrë + Stylish Deep Red Highlight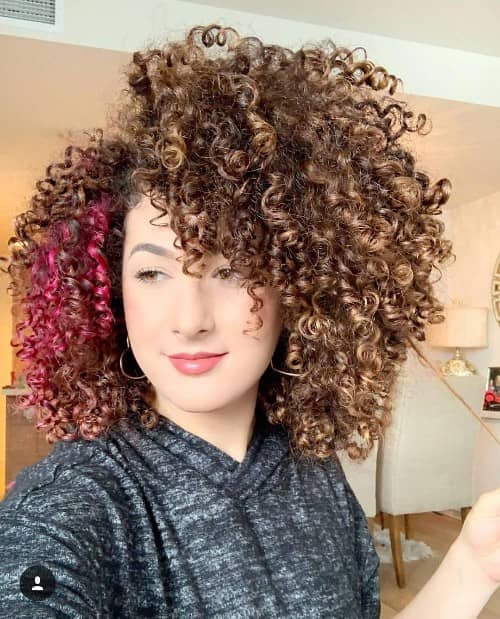 If you are a white or black lady and you're thinking of giving your hair an ombre effect, you should try this full-blown highlight plus a stylish red highlight.
Brown ombre complements dark and white skin quite well, and the colors contrast each other beautifully.
Dirty Brown Highlights
Sometimes you wouldn't need a crazy color, and that time is when colors like this are required. For black women, while the brown or black reflects your skin tone, the other reflects your wear. This particular near-natural black and brown gradient is super gorgeous.
Wine Hair Color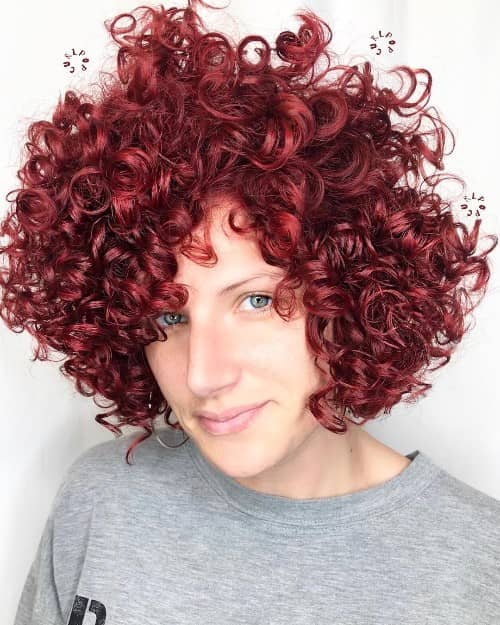 If you are thinking of giving your curly tresses a fire look, then this wine red color is what you might need. The core part of this color is that it works on almost all skin and wears color. Without thinking twice, no matter your skin color, you can go for this trendy color.
Violet Azure Blue + Purple Hair Color
This isn't curly hair. But no matter what it seems, the truth remains that if you are a bold beauty freak, these color gradients will work for you.
I just added this because I believe some ladies with curly hair are going to love it. Although having this color style can ruin your hair, but when handled by experts, there's hope for little or no damage.
Granule Silver/Gray Hair Color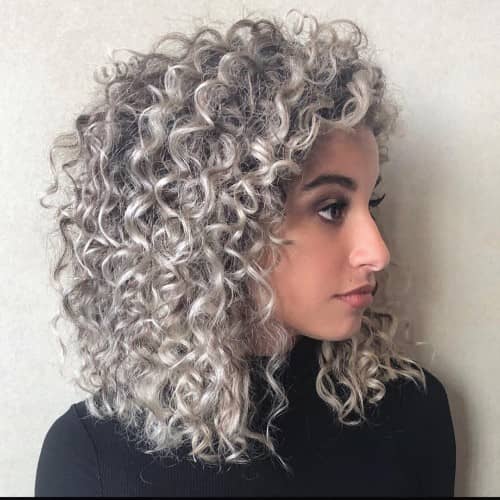 The silver or gray curly hair color will forever look great for any lady—especially ladies with thick and medium-length hair.
Most celebs out the street are going crazy for this color because it enhances the beauty of any hair type and face shape.
Shinny Gold Blonde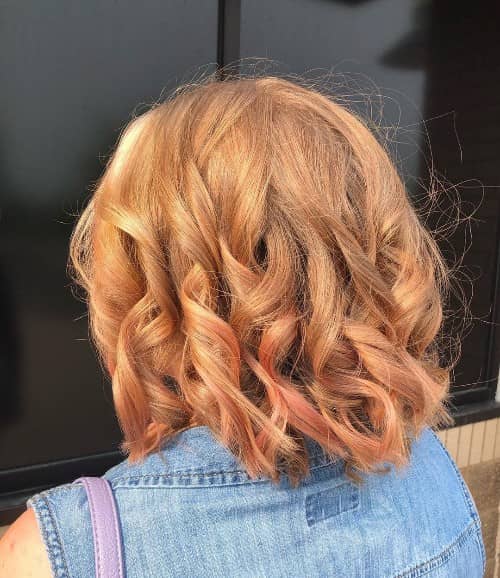 You can call it blonde or gold with a little shine of red is a killer combo. If you have wavy hair and you are planning to go curly, you can play around with these colors and see how beautiful it is going to look. The hidden highlight is so well defined that it can't be easily noticed.
Blue Highlights + Underneath Silver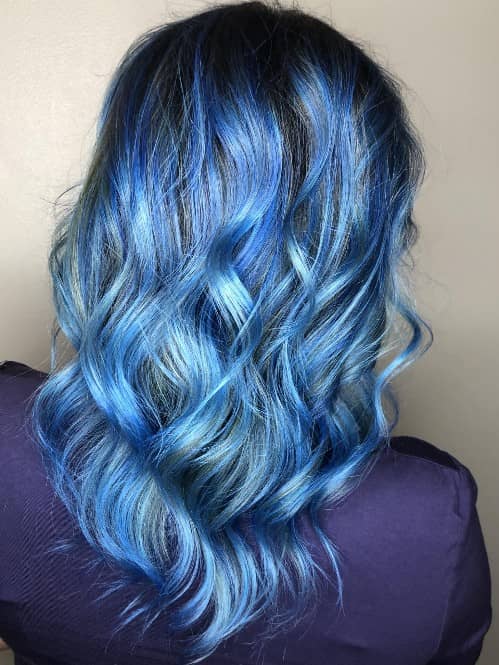 Dark root reduces the stress of coloring often. But did you notice that the color underneath the Blue is something related to either Silver or gray? If you want something like this to make sure you let the colorist see and understand the in and out.
Red Wine Hair Color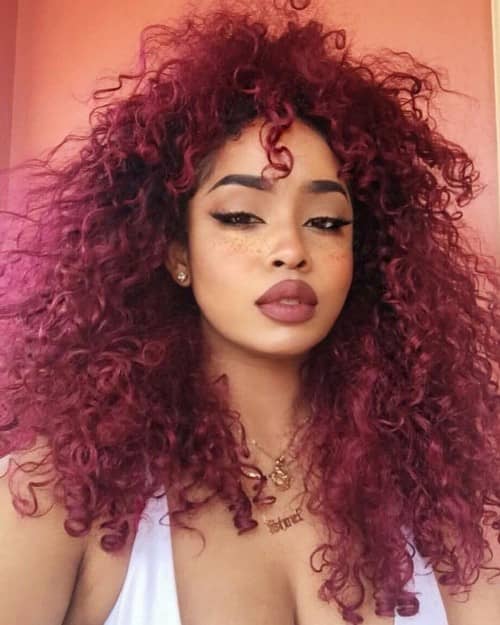 If you are one of us that loves something jaw-dropping. You can swipe this color idea to your gallery. A professional hair colorist, your long hair, and your cash would be enough to start it out. Forget bout maintenance for the next few days. One thing you should know about this color is that it doesn't last that long (somewhere between 5-7 weeks)
Silky Rainbow Strand Hair Colors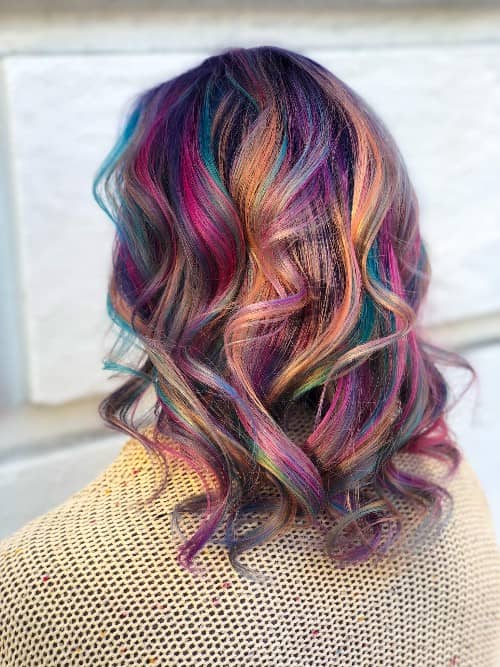 In addition, I recently wrote a post on The 6 Best Curly Girl Friendly Shampoo – if this is something you're interested in do well to check it out.
Gradient Purple Mixture
Hard Purple Hair Color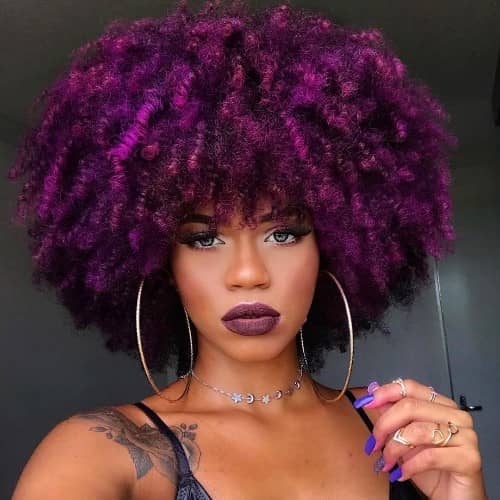 Gorgeous Milky Gold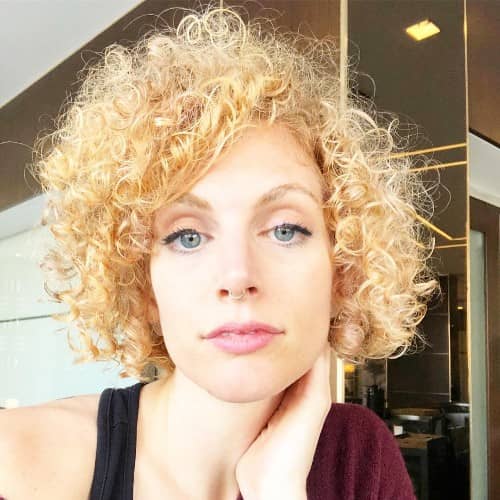 Light Mava Blue Hair Color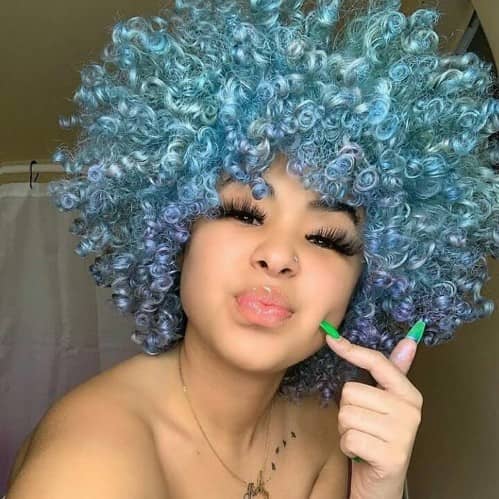 Light Painters Green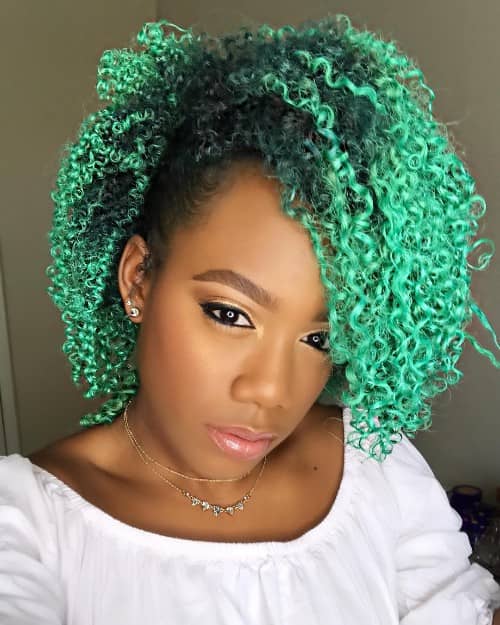 Lapis Blue Hair Color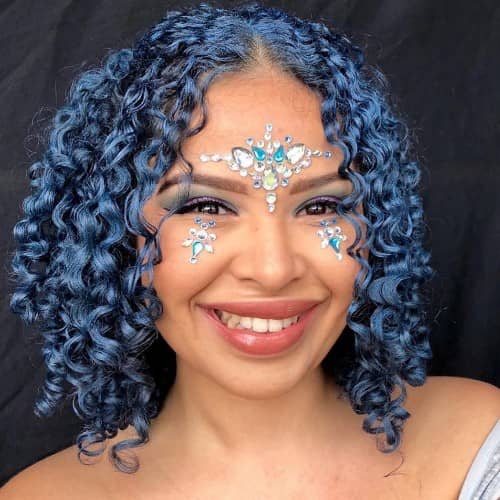 Kellie Light Green Hair Color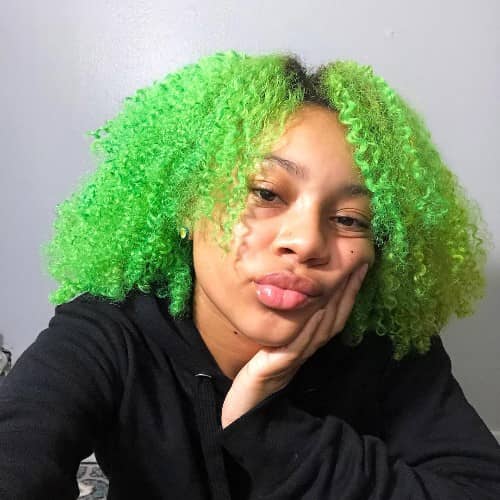 Teal + Blue Highlights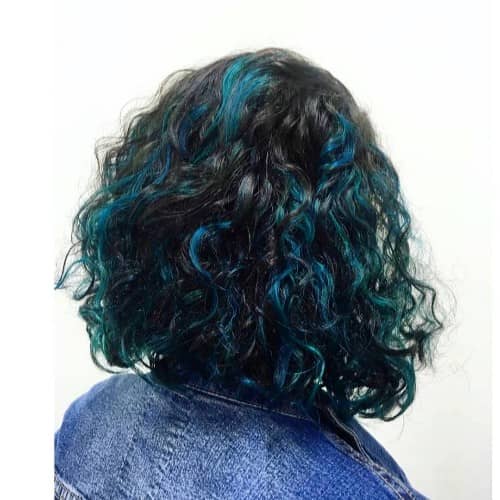 Silver Gray Curly Hair Color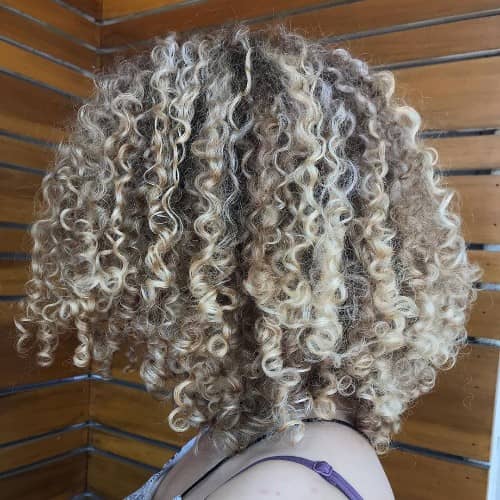 Natural Curly Gray
Colorful Bright Gradient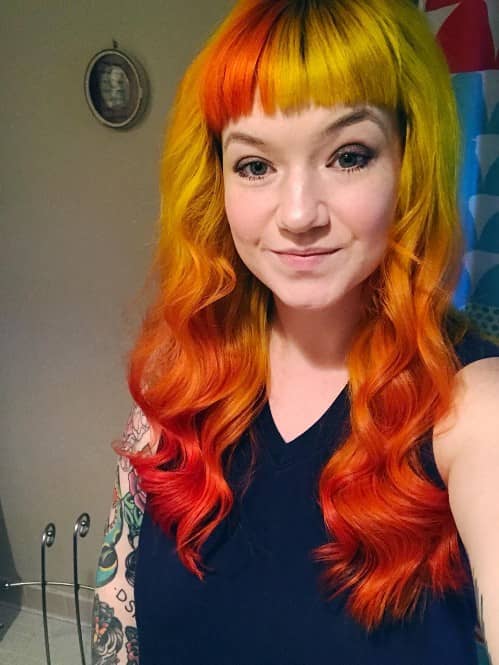 Short Curly Hair Gold Color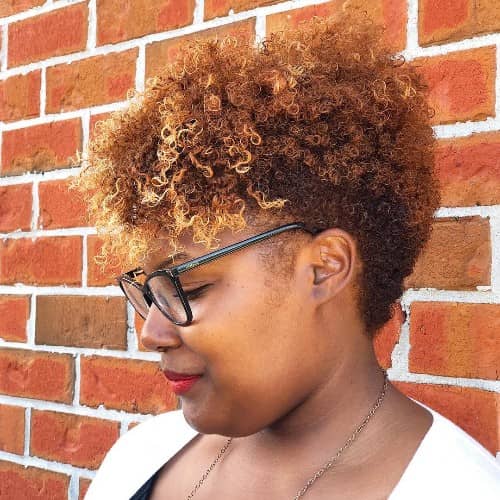 Blonde Hair Color Idea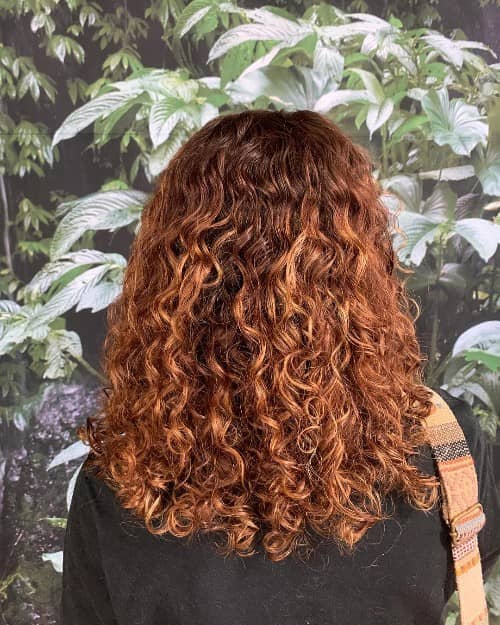 Tinky Fire Red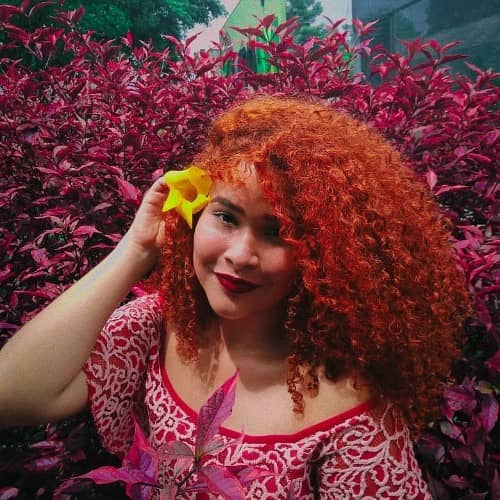 Sharp Yellow Curly Hair Color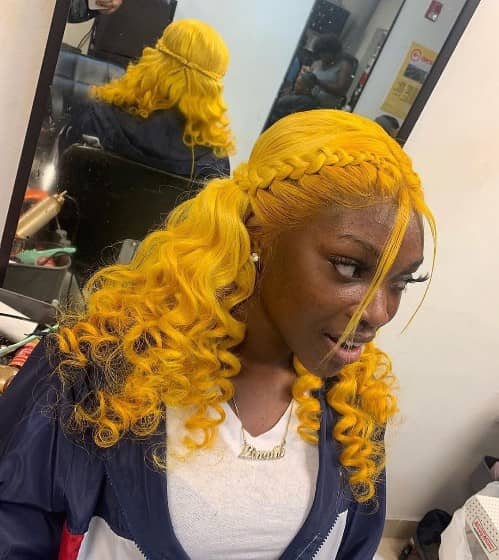 Emerald Curly Hair Color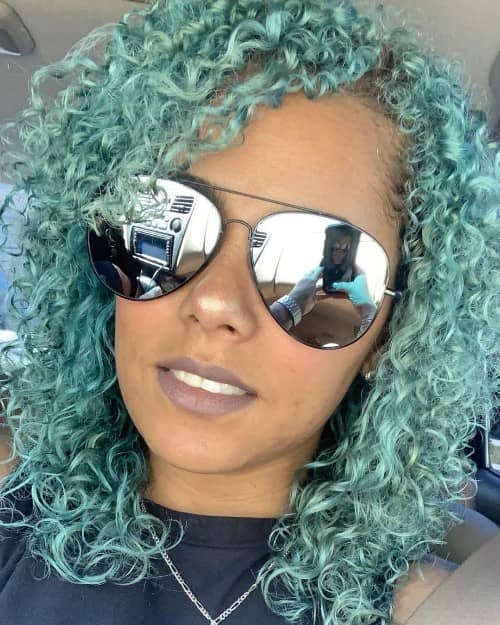 Ecru Curly Hair Color ideas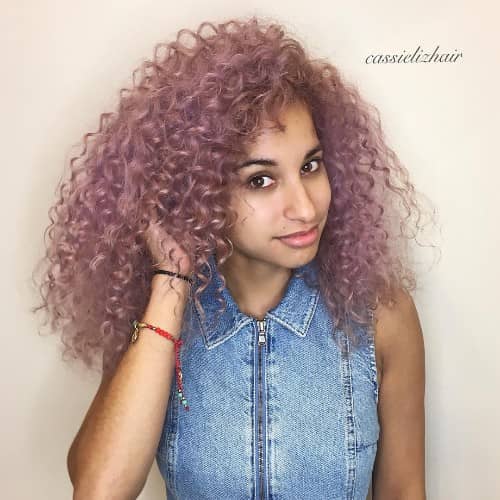 Dynamic Multi-Color Curly Hair Idea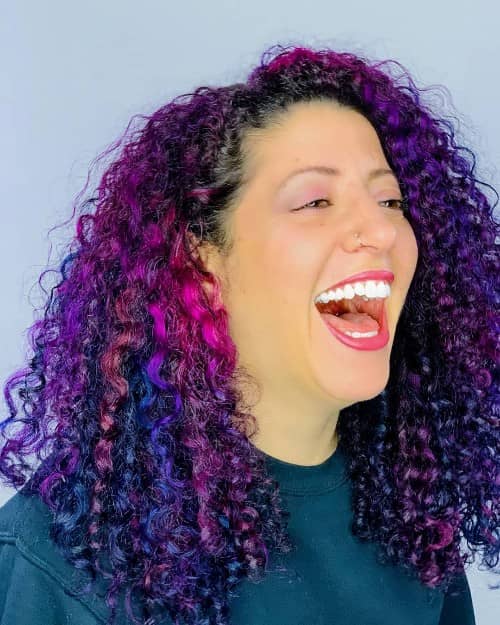 Deep Pink Hair Color
Deep Blue + Purple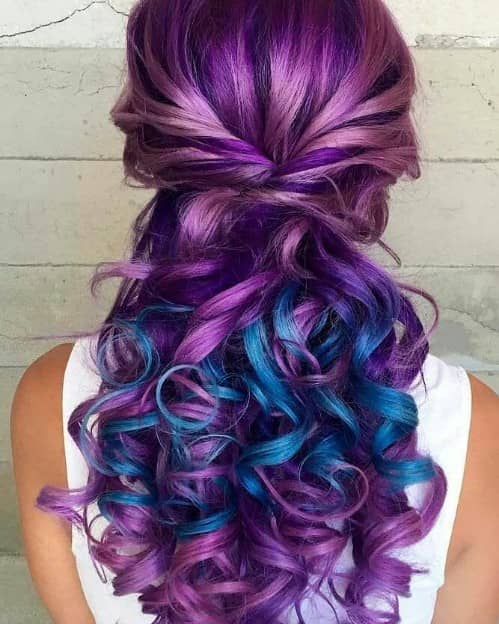 Crazy Highlight Mixtures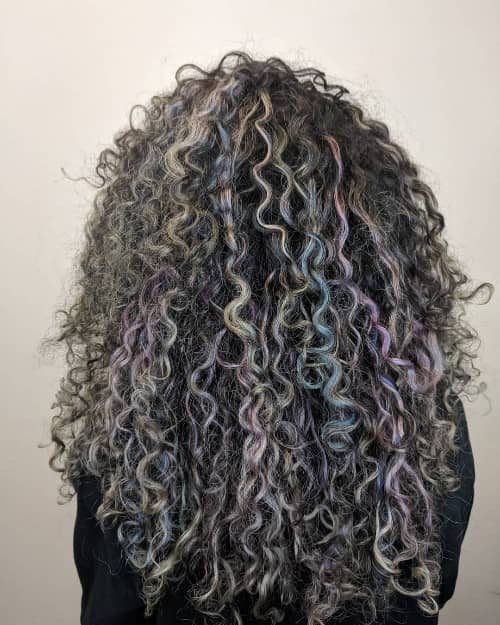 Cesser Purple Hair Color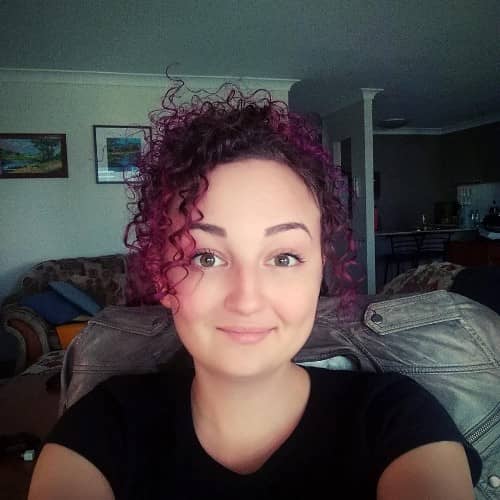 Candy Red Color Idea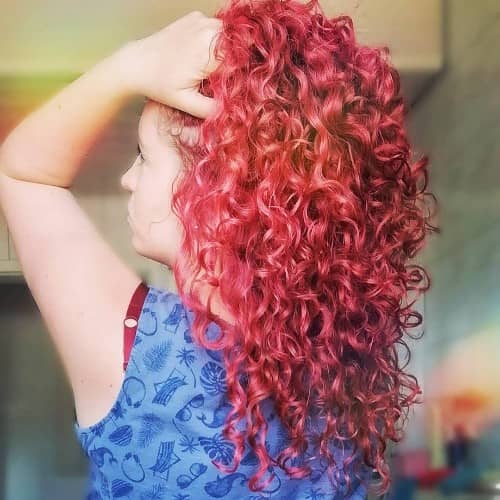 Brown Ombrë Hair Color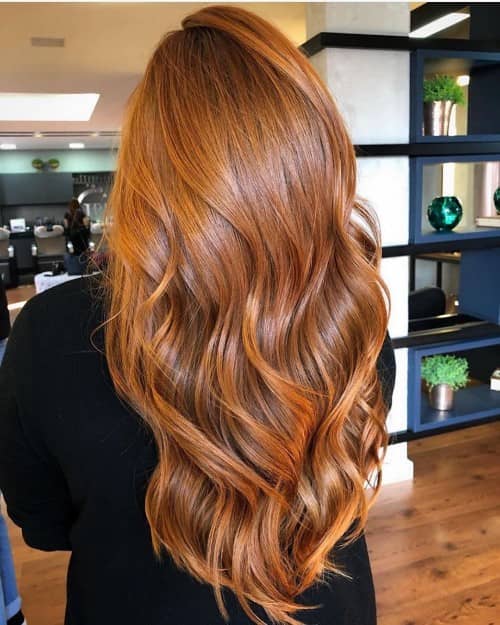 Dark Brown Balayage
Sessional Blue + Teal Green Hair Color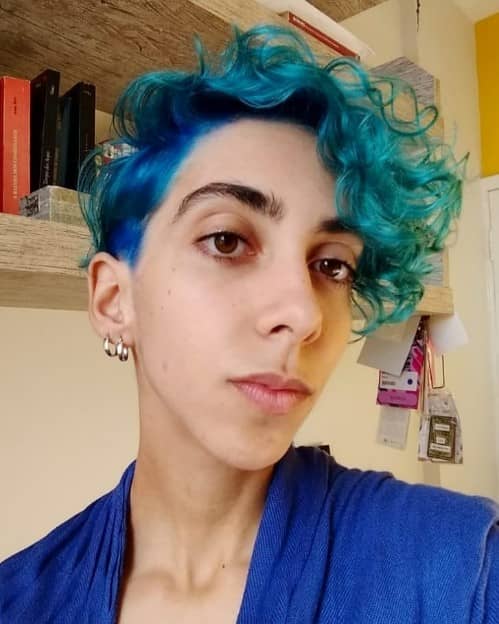 Ombrë Blonde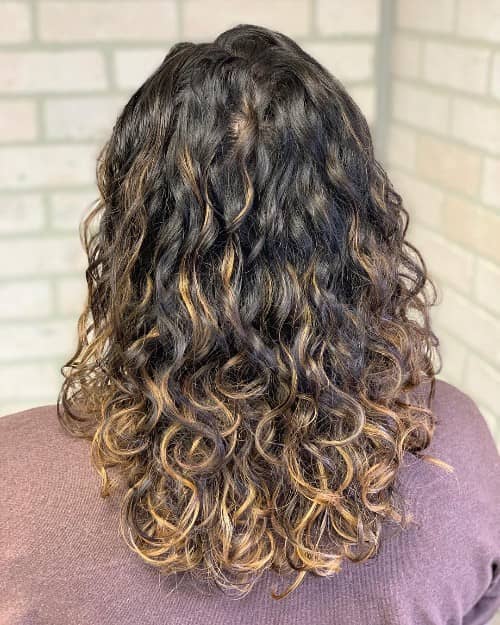 Wavy Balayage Hair Color Idea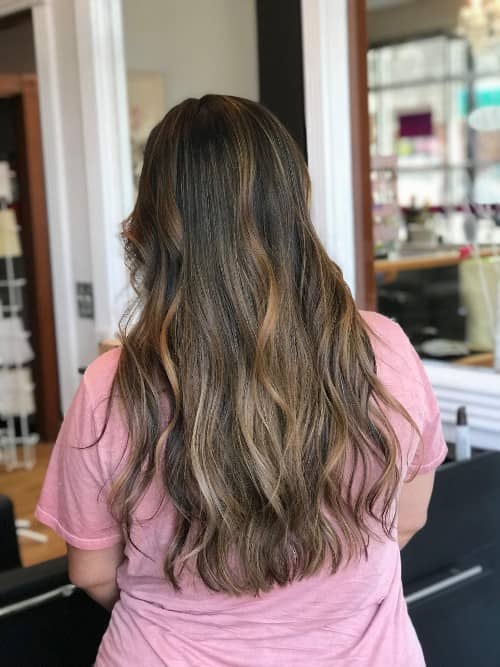 Amethyst Purple Hair Color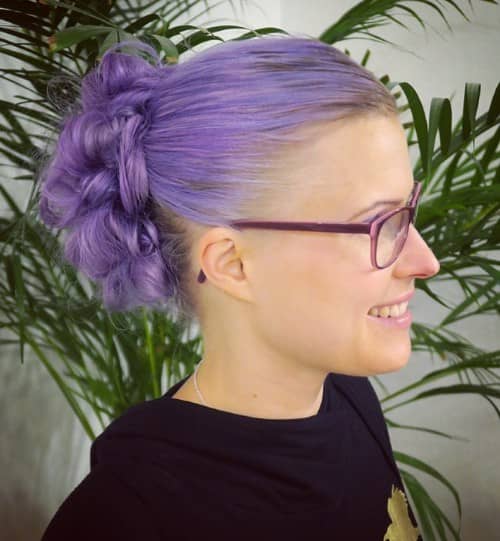 That's it for my gallery of hair colour ideas for curly hair – before we go I would love to let you know  this page is valid for search terms like
Best color for curly hair 2020, hair color for short curly hair, hair color ideas for curly hair, curly hair dye ideas, natural curly hair color ideas, hair color ideas for naturally curly hair.
Now I would love to hear from you:
Which curly hair color from our ideas do you intend to choose?
Or the ideas shown here aren't enough for you.
Either way, do let me know by using the comment box below right now and don't forget to share.