Wedding Hair
15 Cute Wedding Hairstyles for Bridesmaids You'll Love
Looking for Wedding Hairstyles for Bridesmaids? If Yes, then this post got you covered with 15 simple and cute hairstyle inspirations you'll love.
Before we proceed, I'd love to let you know that most of the inspirations down here are for bridesmaids with long hair. So if your bridesmaids or you as a bridesmaid do not have long hair, I am sorry to say that this post is not for you.
You can as well check out my post on wedding hairstyles for brides with short hair, I believe you might find what you need in there.
Without further ado, let's dive in.
Wedding Hairstyles for Bridesmaids
1. Sleek Low Ponytails
The Sleek Low Ponytails is one of the most common wedding hairstyles for bridesmaids as it makes them appear elegant and classy. It fits perfectly when the bridesmaids' are cloth in long gowns.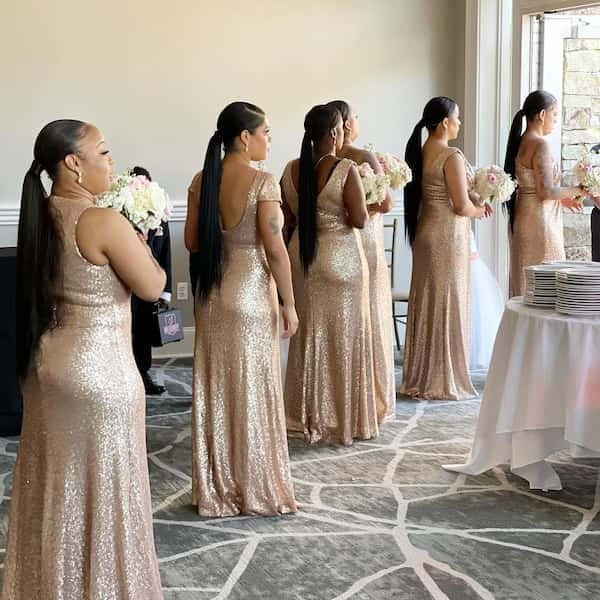 2. Side Parted Semi Wavy Hair
For a colorful bridal shower, you need your girls to appear all beautiful with their uniform silk pajamas/gown, and this hair resonates it better. As a bridesmaid, you can easily style it in different ways for the primary occasion.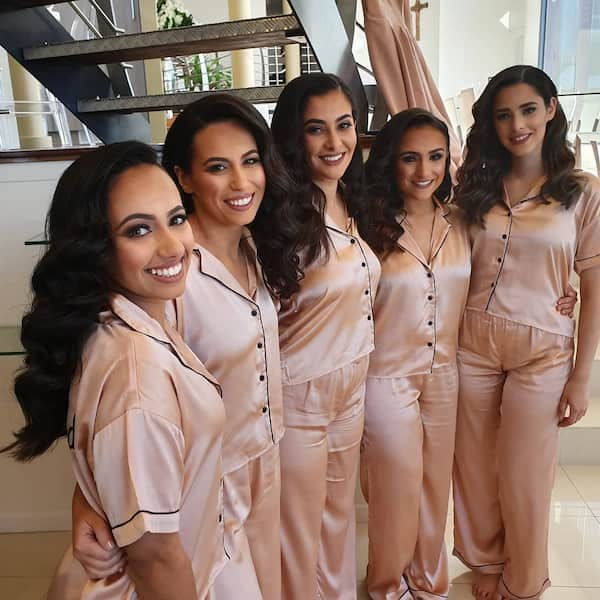 3. Half Up Ponytail Hairdo
For a more projected and elegant look, your bridesmaid can try out rocking these beautiful half-up ponytails. With this hairdo, they can stressless flaunt their beautiful earrings.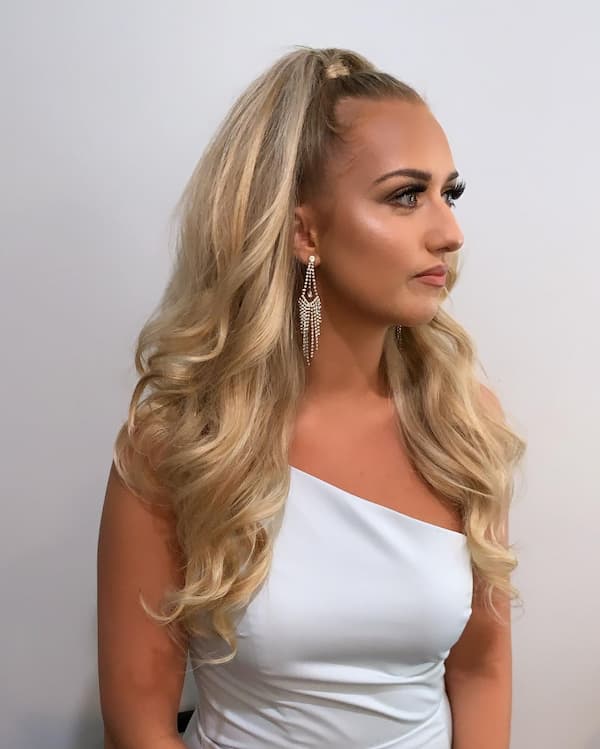 4. Centred Knotted Long Wavy Hair
For a more elaborate hairstyle, this hairstyle is an excellent choice. Bridesmaids can wear it for both indoor and outdoor weddings. And making this hair does not require much effort.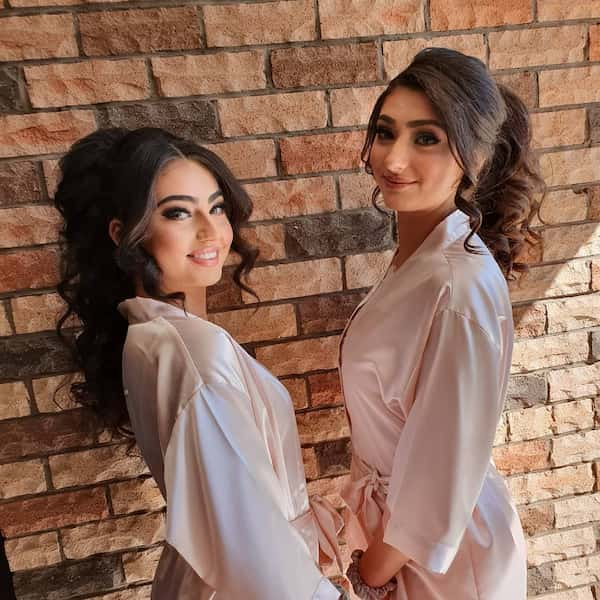 5. Effortless Vintage Ponytails
This vintage ponytail will do for a classic French wedding, where the chief bridesmaid is expected to appear beautiful and straightforward.  You can decide to add some roses for more compliments.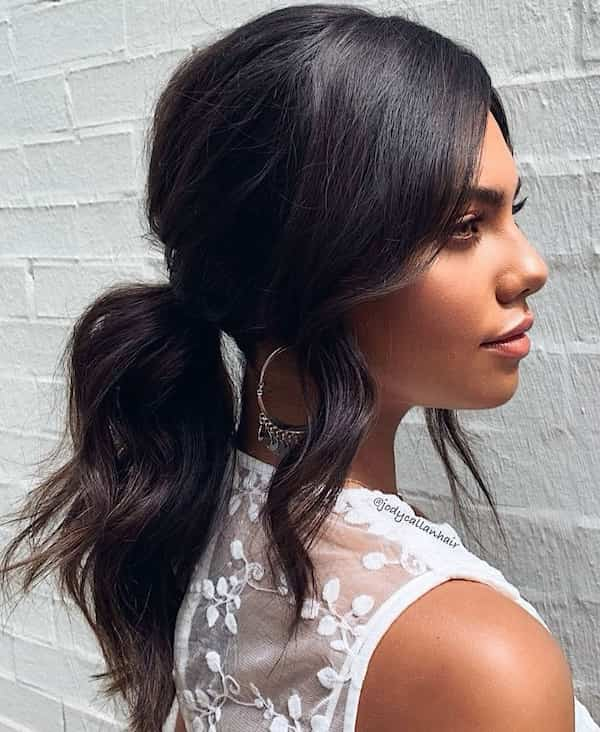 6. Classic Side Sweep Chignon Bun
An elegant wedding is not complete without gorgeous brides of honor. This side Chignon bun makes them appear uniquely, not in a regular hairdo, which looks excellent for a lavish wedding.
Most importantly, if you're trying to be snatched, don't look too far; these ladies are here for it.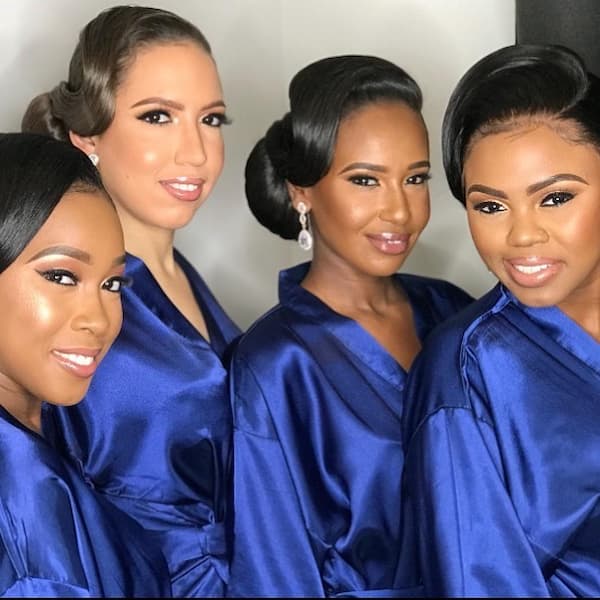 7. Boho Bridal Crown Braid Down-do
If you want the chignon to look more straightforward, you can try out the sweep-down chignon buns. It gives the brides of honor both a simple and beautiful look. You can as well decorate it with bridal pins for more beauty.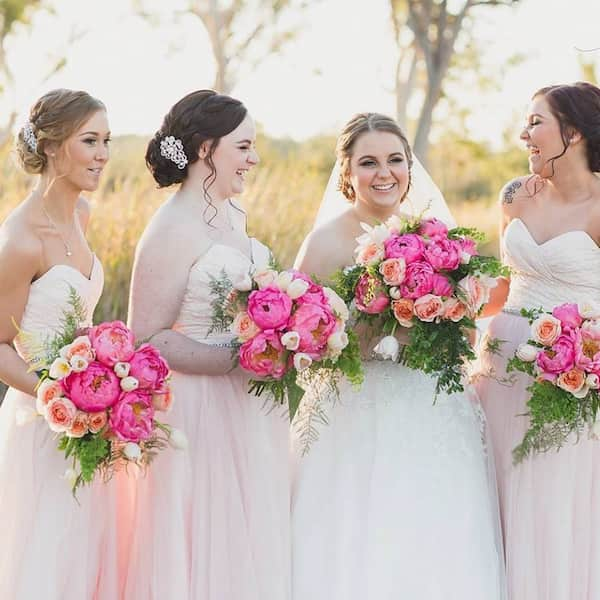 8. Messy Bridal Bun Hairstyle
Can you see how the lady in the featured image looks all happy and beautiful? If you want your bridesmaid to appear this way, you need to replicate the hairdo.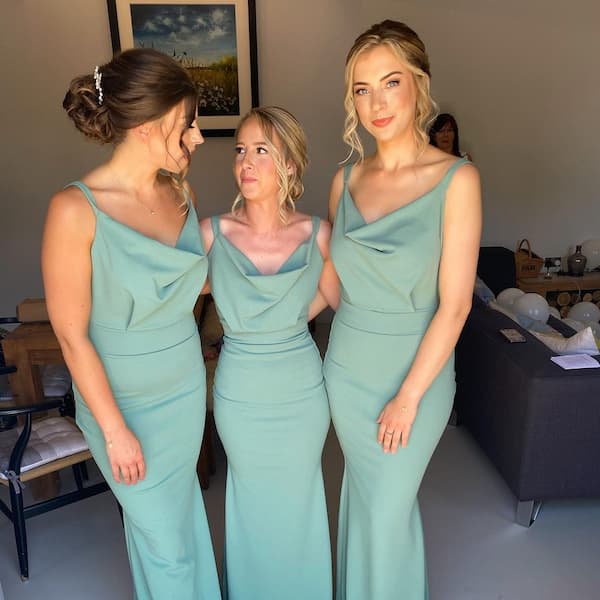 9. Simple Straight Bridesmaid Hairdo
Choosing a beautiful hairstyle for the bridesmaids is equivalent to adding sauce to the wedding. The below-featured hairstyle can go with any design of a wedding outfit.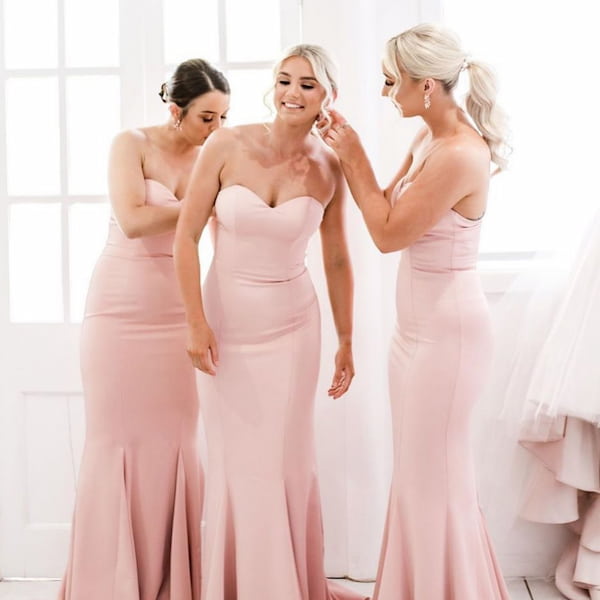 10. Tropical Winter Bridesmaid Hairdo
The tropical hairdo goes beautifully with the bridesmaid when the weather is warmer. It can be used for indoor and outdoor weddings, and it gives you the privilege to flaunt your earrings effortlessly.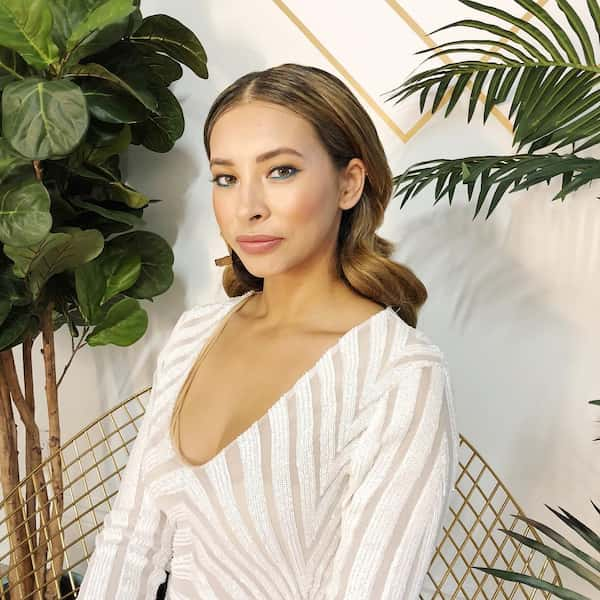 During the winter period, you will love to see your girls wearing conservative hair, and this hair isn't a wrong decision at all. You can give it a try.
11. Loose Wave Bridesmaid Hairdo
This messy wavy hairdo suits bridesmaids who want to look a bit rugged. The hair is mainly styled for outdoor weddings. And it goes perfectly on a long sleek gown.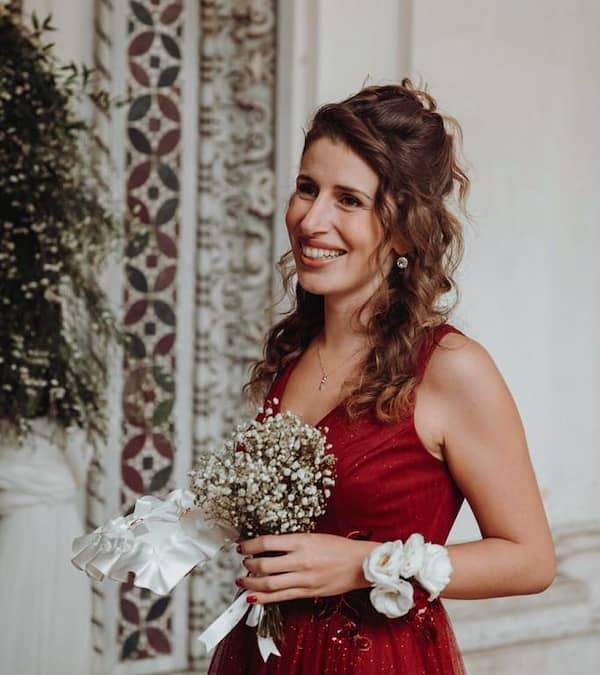 12. Short Bob with Flowery Bridal Pin
A perfect simple style for beautiful maids of honor. It suits both indoor and outdoor wedding activities. You can style it up with roses. And the good part is that it is easy to keep at bay.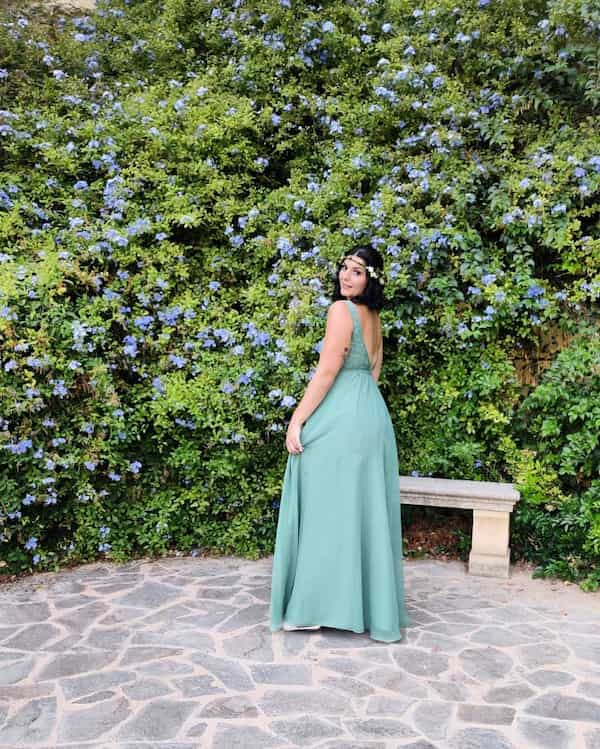 13. Straight Hair Bridesmaid Hairdo
For a wedding happening during the winter season. You need to understand that winter can be very hard on human hair. So you got to choose that can stand the weather for as long as it can, especially if the wedding is outdoor.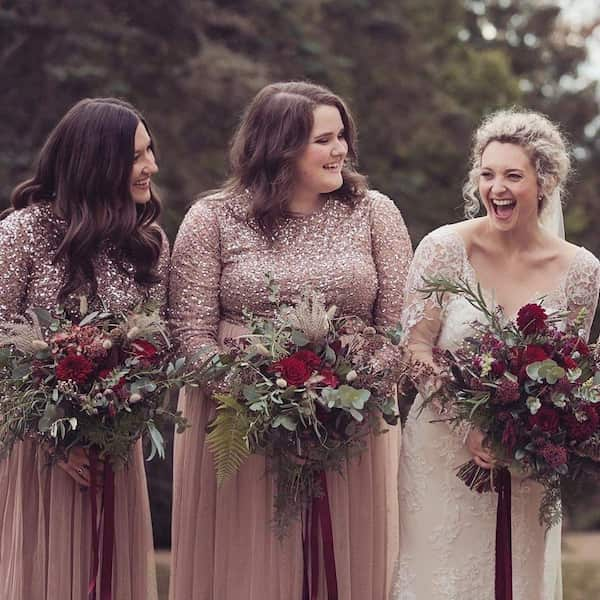 14. The Crown Hairdo
Looking good is a must for bridesmaids during weddings, and they can't go wrong on the crown-styled hairdo. And, this hairdo will be perfect for those living along the eastern shore.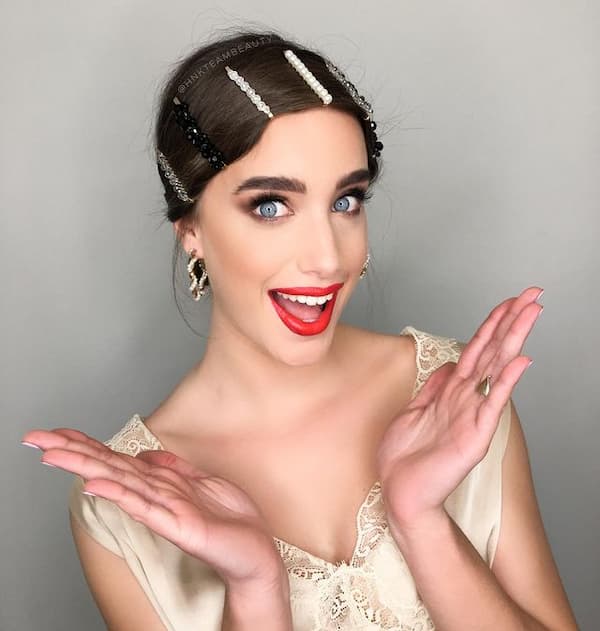 15. High Centered Buns Hairdo
This hairdo is a good choice for those who want their bridesmaids to go natural in appearance. It brings about your face in its fullness, and when coupled with natural makeup, it is simply superb.
And that's all I got for you.
I hope you enjoy and find the compilation of wedding hairstyles interesting and helpful.
Suppose you got some feedback to give; the comment box below is all yours; feel free to let me know what you have in mind.
Pin for Later