The latest CR7 haircut- what's so special about this footballer?
CR7 haircuts can't be static and can never go out of trends because, as the season and league keep counting, so do Cristiano Ronaldo Haircuts keep changing.
By now, you should know that the former Juventus number "7" player isn't just a footballer; he is a father to 4 kids, a blood donor, and many more.
And something we fans can never forget about him is his unique appearance and stature.
Cristiano Ronaldo is fond of Mohawk style; for the past few years, he has worn Mohawk in various forms and shapes with razor lines on either the left or right side.
So in this post, we will view all the top haircuts he styled since his early football career till date.
You should also check these John wick hairstyles and the new military high and tight.
Please note: The names of these haircuts you see here may not be the same name it is called in your country.
So I advise you to screenshot or download the image of the style you want and present it to your barber.
Here's our comprehensive gallery of Cristiano Ronaldo haircuts.
Cristiano Ronaldo Hairstyles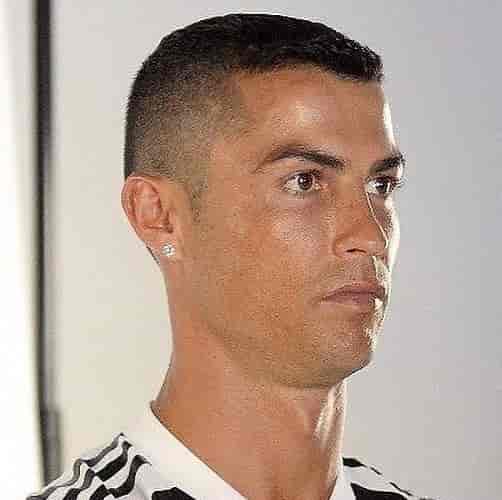 The tapered side of this haircut is shallow. But notwithstanding, you will be wondering the name of this style. Well, it is called the Crew cut.
I do consider this style as one of the best low-maintenance haircuts for men. In most cases, you don't even need shampoo or other expensive hair products to care for the style.
Just go to the bathroom, wash it with your regular bathing soap, towel dry, apply hair cream, and you are good to go.
Tapered Side + Comb Over + Slightly Bent Razor Line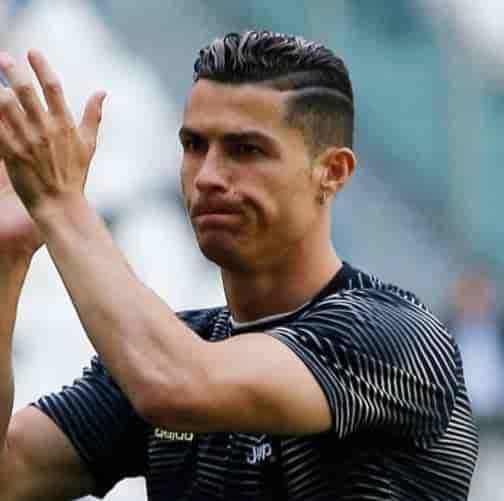 Cristiano Ronaldo wears his haircut in an extremely gallant style. This style looks perfect for men, teens, and kids.
The hard part on the left side can make kid boys disturb their parents for a new haircut.
But while opting for this tapper crew cut with a comb-over, be ready to spend on hair products like gel, shampoo, and conditioner.
Undercut + Spiky Messy Top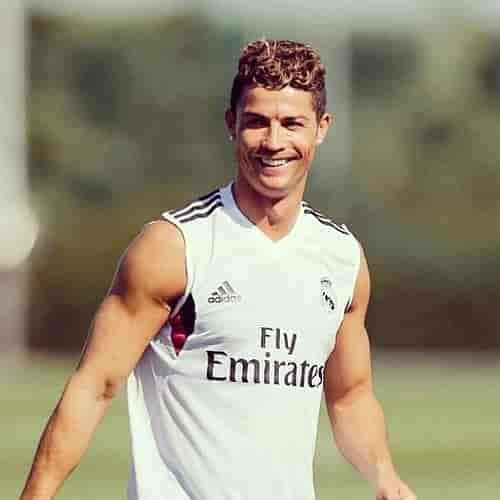 Did you notice the difference between this style and the previous one? If not, the difference is the curly top.
I think Cristiano chipped into the curly hair method; that requires lots of product and time to work.
To achieve this, you have to let the top grow long, then get your curly-approved shampoo, leave-in conditioner, and curly enhancer. After that, you study the CG method and implement it.
Textured Sides Undercut + Ultra Short Top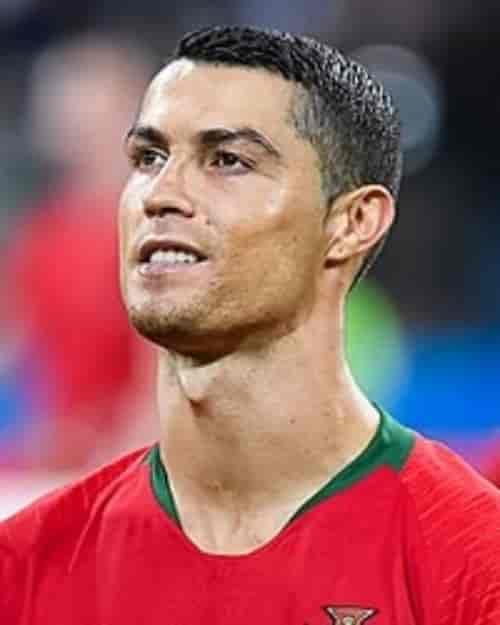 There is no vast difference from his previous; he applied gel or wax to the top of the crew cut, then brushed it sideways.
This particular style is not excellent for boys or men with fast hair growth or fine hair.
And keep in mind that good wax or hair cream is always the basics of all Ronaldo haircuts.
Messy Fohawk + Short Mullet+ Classic Tapper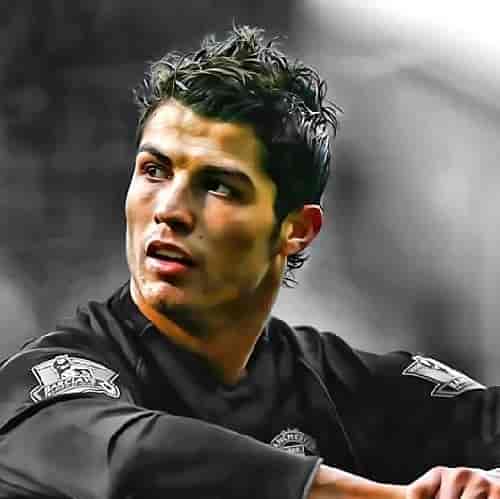 Ronaldo was known for another fierce hairstyle; he adopted a spiky fauxhawk. The messy look makes the style demanding for regular trimming.
Regular maintenance is the heart of this style; otherwise, you should be expecting to look like an unkempt chicken. I know that's harsh, but that is the absolute truth.
Cristiano Ronaldo Undercut + Side Swept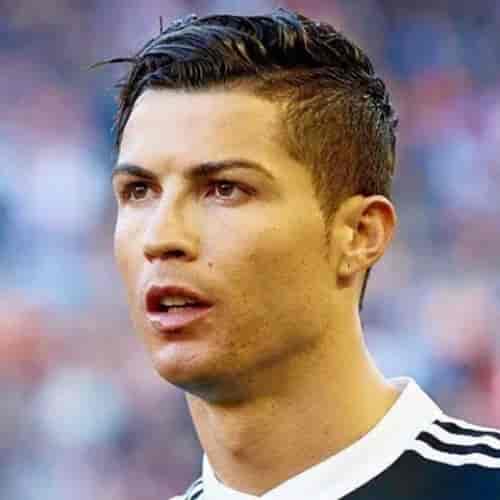 Ronaldo's stylist kept his crown and fringe long and slightly cut the sides.
With the appearance of mohawks, Ronaldo styled and swept it sideways with gel.
CR7 Undercut + Mohawk + One Side Double Shave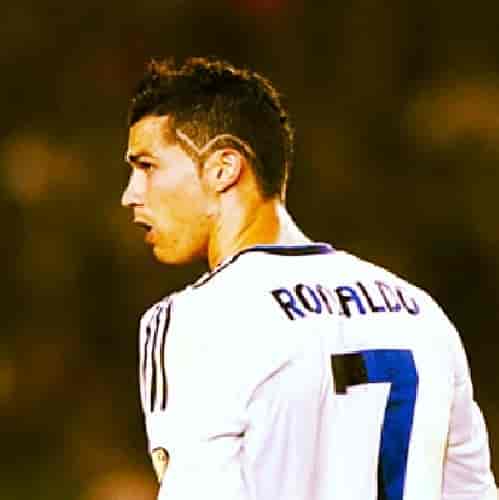 This haircut is just like the regular low-maintenance mohawks.
The slight difference is the double line shave; you can call it design.
You have to know the rules of this haircut; the longer the top, the harder it becomes to stay and keep at bay.
Cristiano Hottest Haircut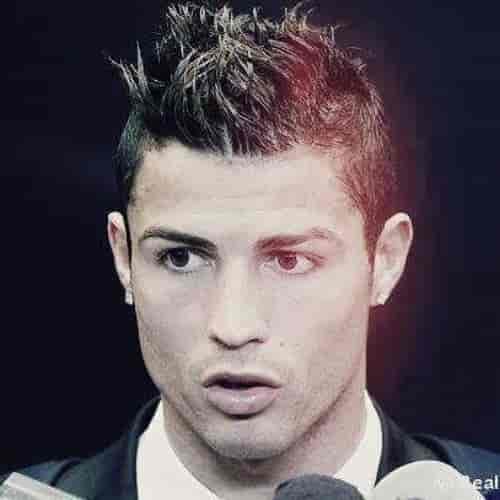 Anyone can style this haircut, but the real deal is what you use to change the top appearance.
This haircut gives you enough hair to play and style around.
Textured Sides + Spiky Gold Sprayed Top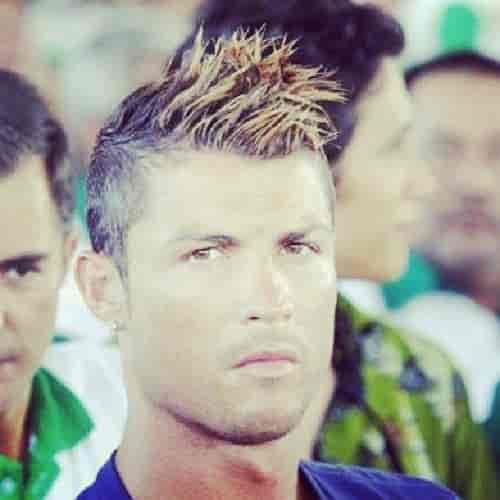 For a responsive and decent look, a textured haircut is an idea of interest.
A little spray of gold can as well make it outstanding.
The gel that gives a spiky look will leave everyone in awe.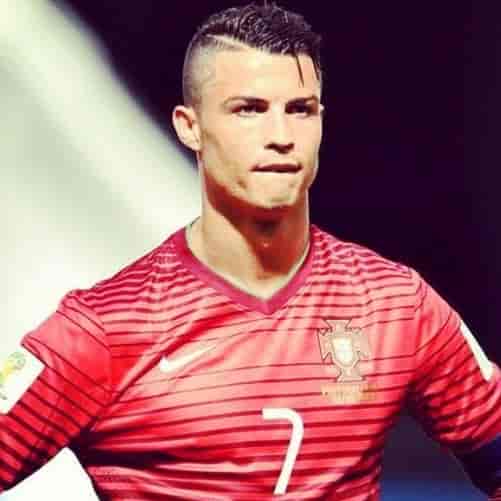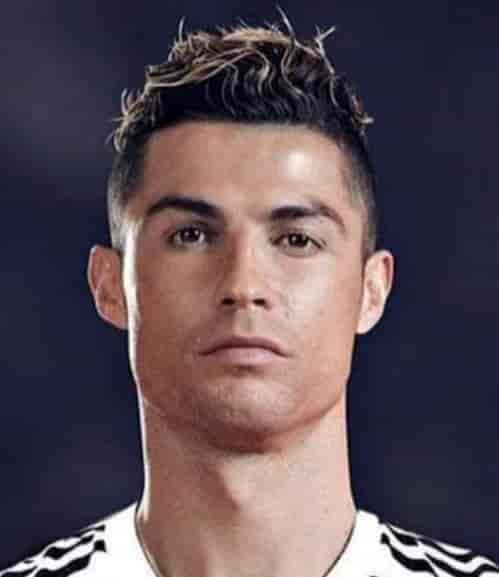 Tapered Sides + Spiky Side Swept + Path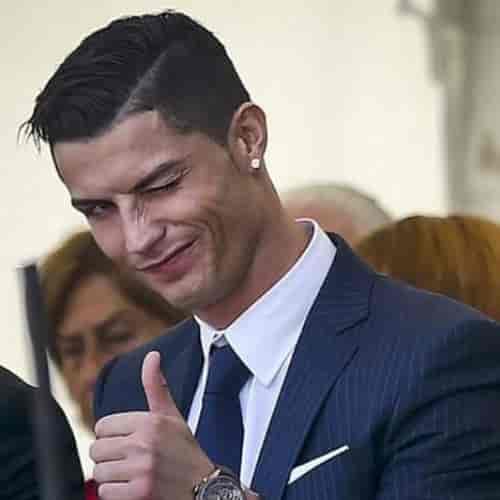 For a professional, formal, and neat look, a tapered side haircut is a go-goal style.
Although it may be tricky to style it with products this way, if you are a newbie, as you get to understand the use of the Comb and products, everything will set.
Sides Undercut + Spiky Top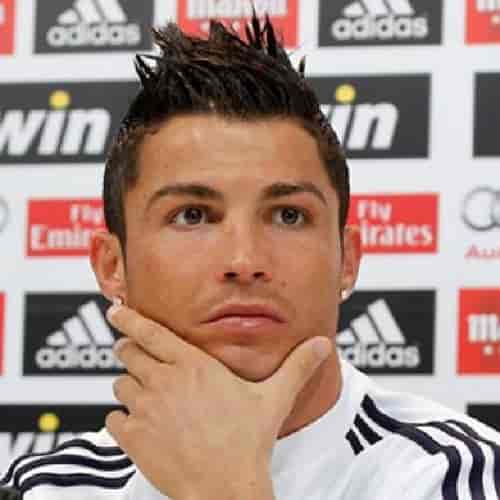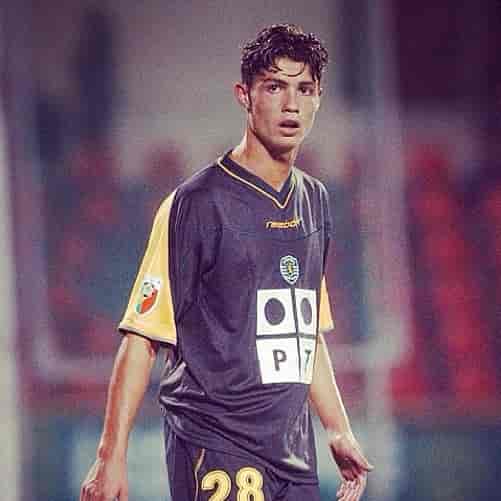 In the modern world, it is almost impossible to find teenagers with this type of messy haircut. However, it was once a popular haircut for boys with curly hair.
Undercut + Comb Over + Fading Path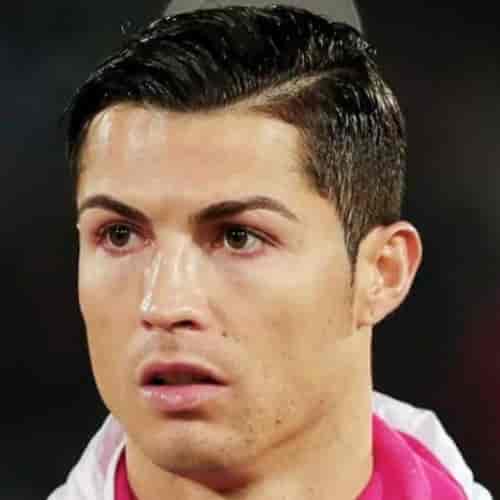 CR7 Undercut + Faux Hawk + Zig-Zag Razor Line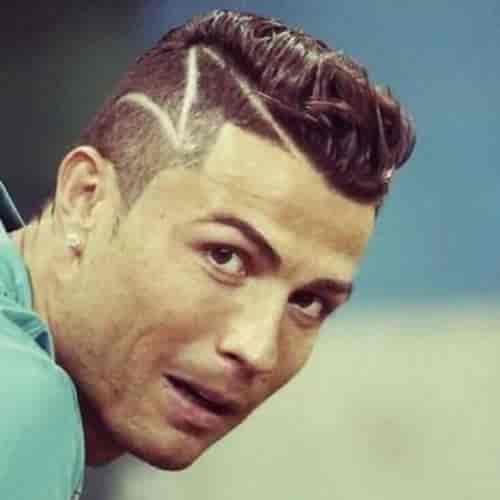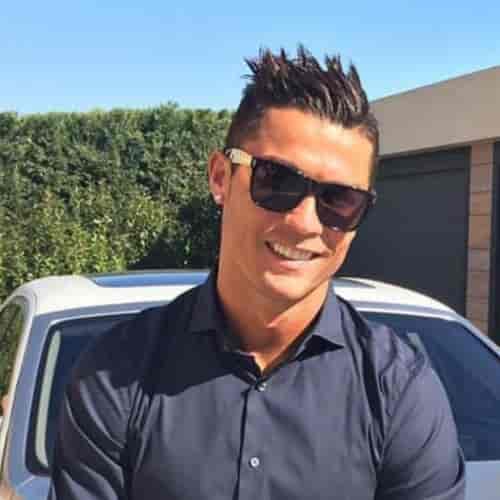 Mid Fade + Ultra Short Top + Short Razor Path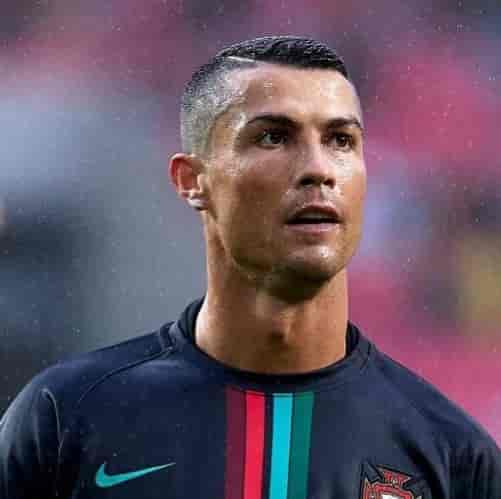 Sides Fade + Flat Top + Short Line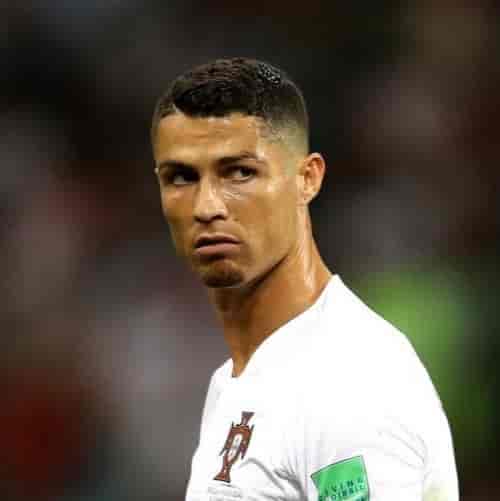 CR7 Latest Haircut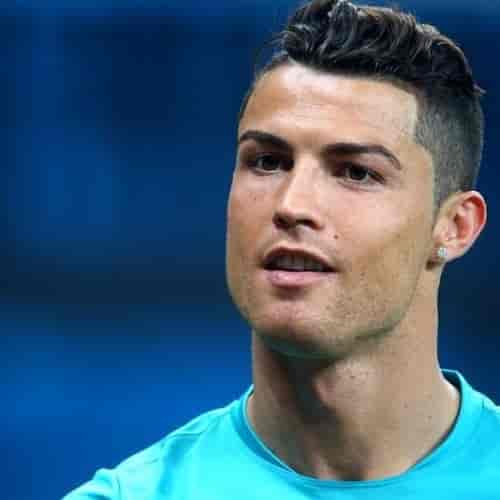 Lowered Side + Side-Bent Top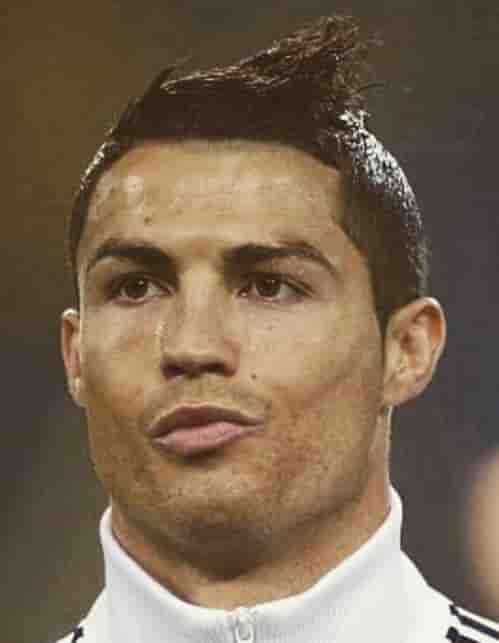 Cristiano Ronaldo High Fade + Thick Top Hair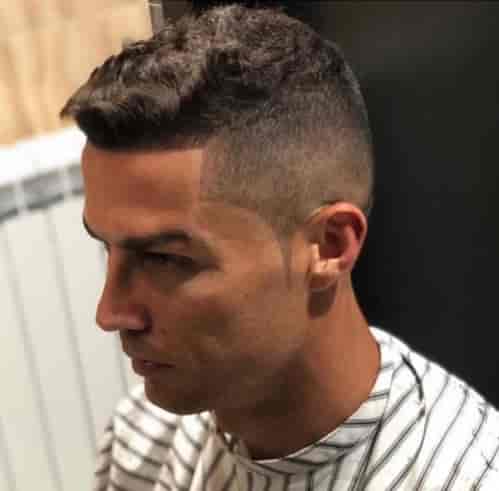 Medium Low Side Cut + Punk + Line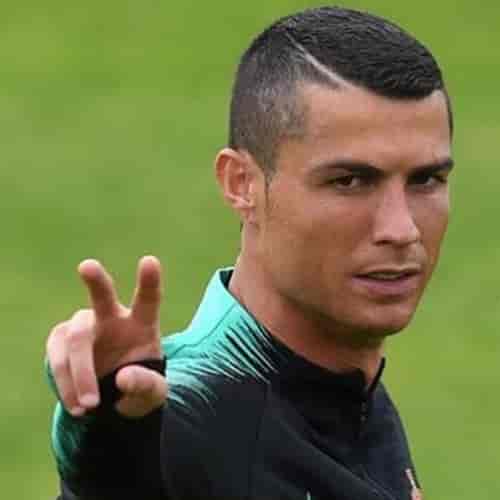 CR7 Undercut + Comb Over + Thick Razor Path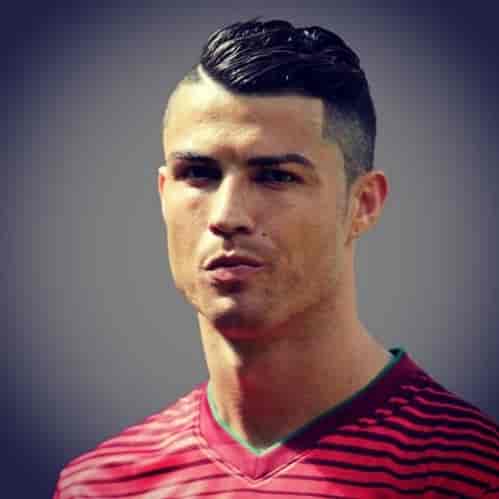 Men's Haircut For Short Hair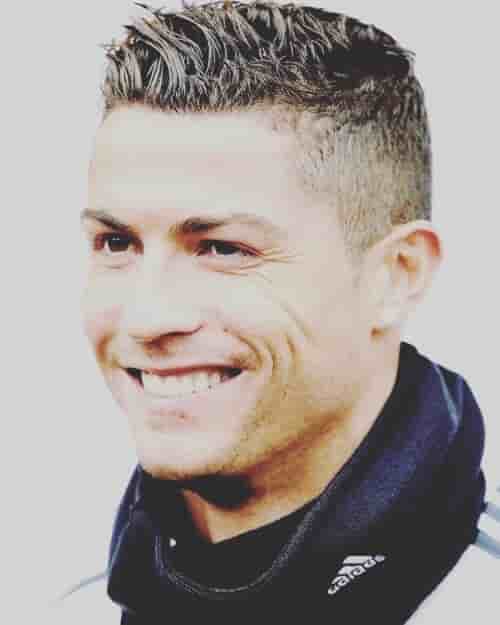 Sides Under Cut + Messy Top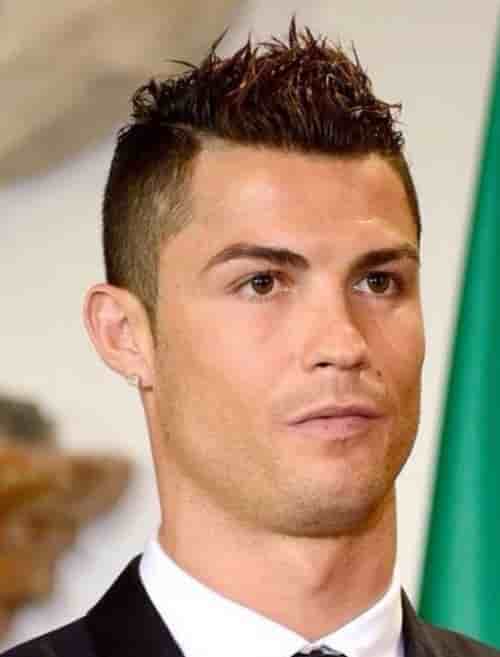 Mohawk + Ultra Lowered Sides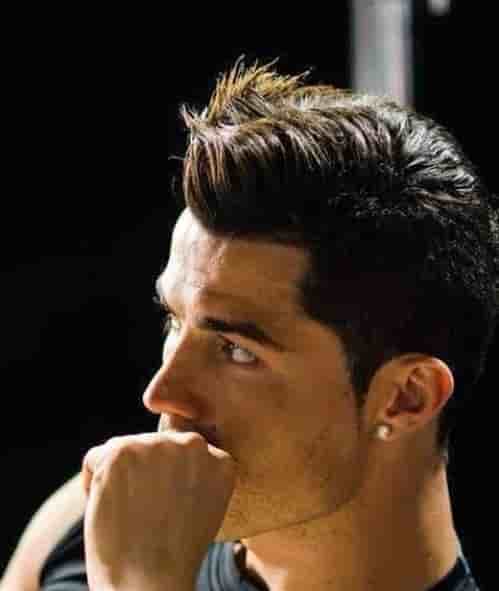 Sides Undercut + Comb Over + Double And Long Razor Path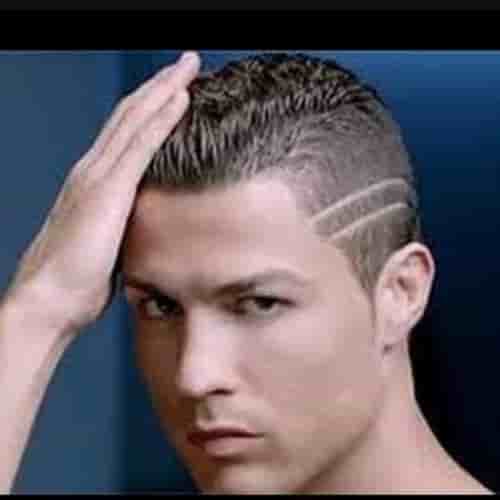 Tapered Sides + Thick Back-Brushed Top + Thick Razor Line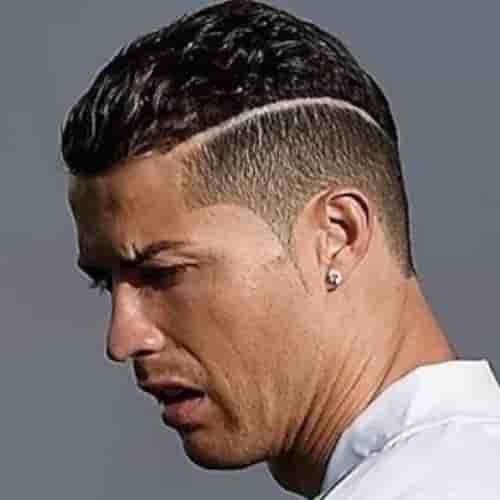 Lowered Sides + Comb Over + Right Side Separated Path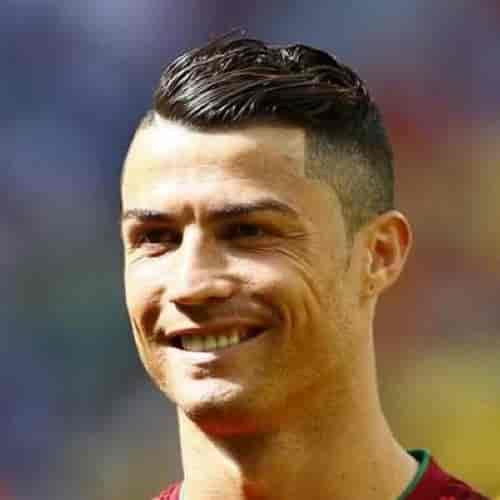 Textured Sides + Mohawk + Next To Neck Design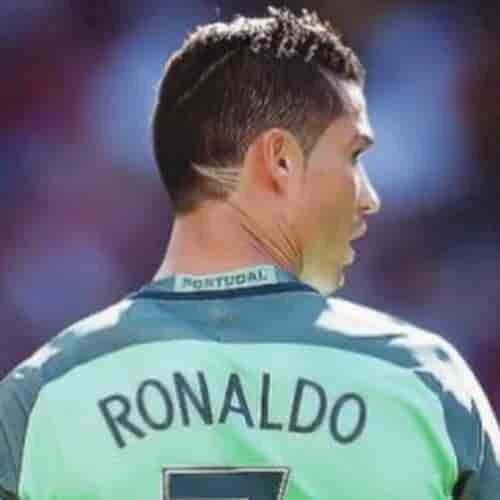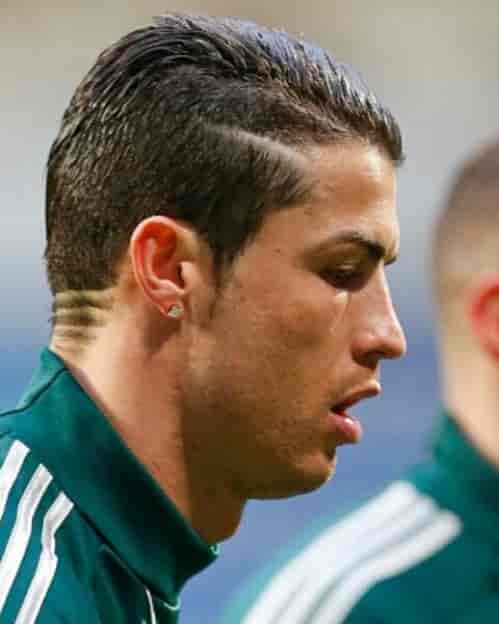 CR7 Textured Undercut + Front Brushed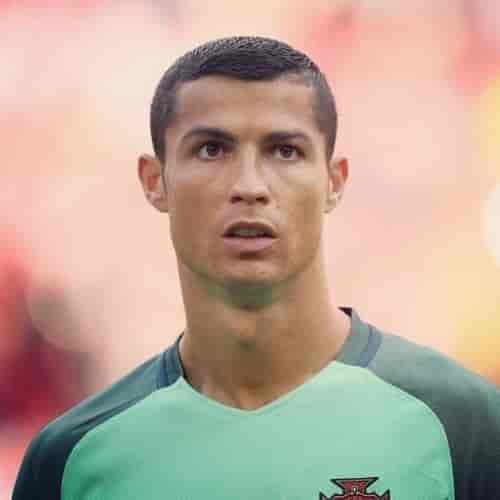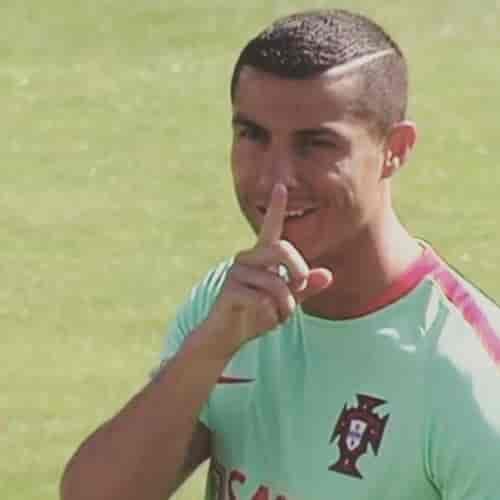 Textured Undercut + Side Combed + Razor Path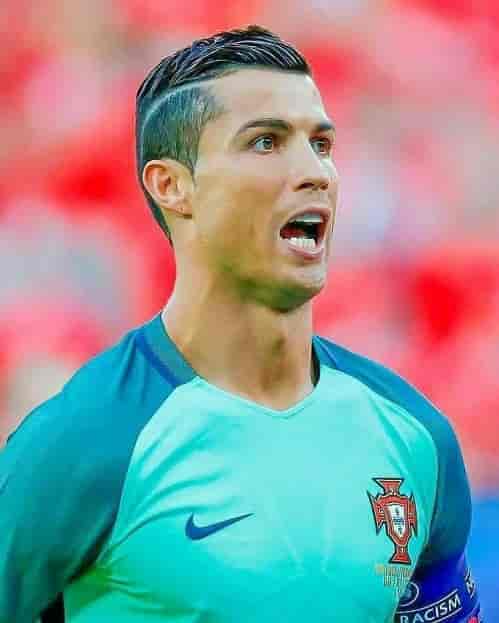 CR7 Haircut 2017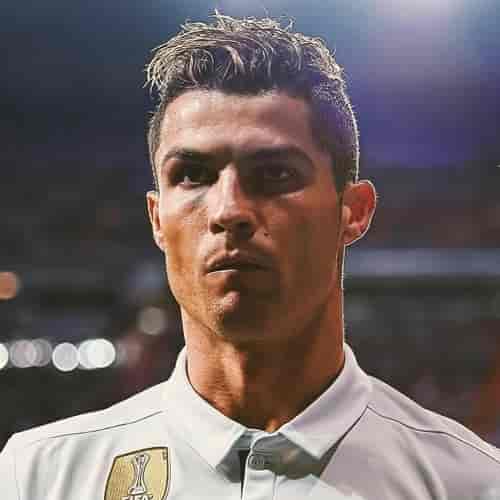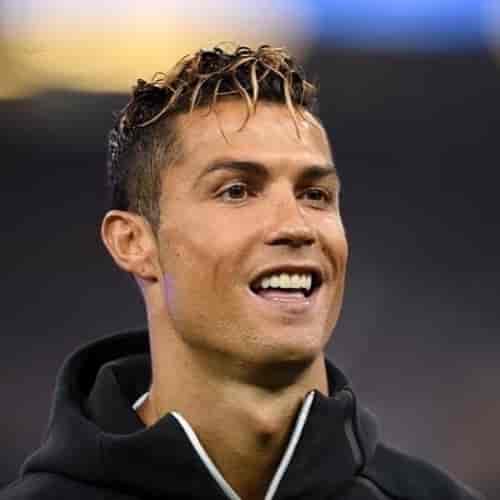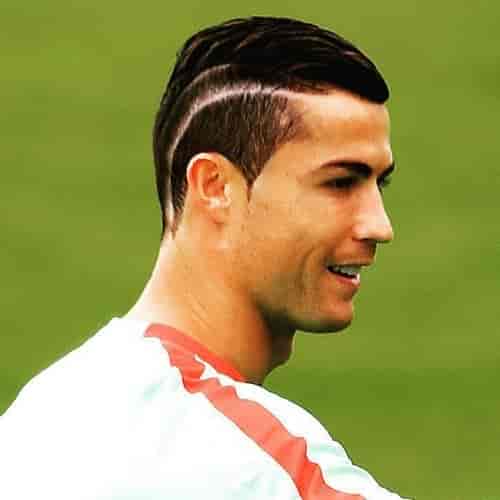 CR7 Haircut 2018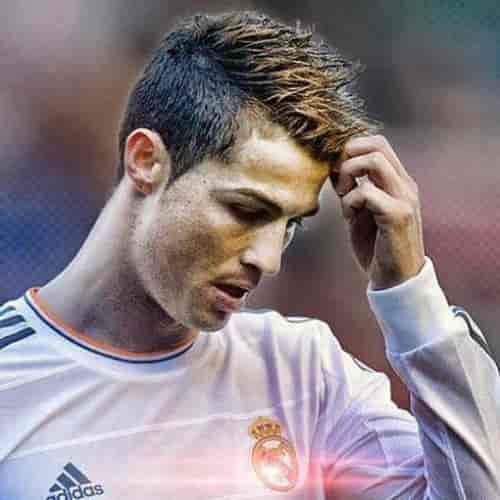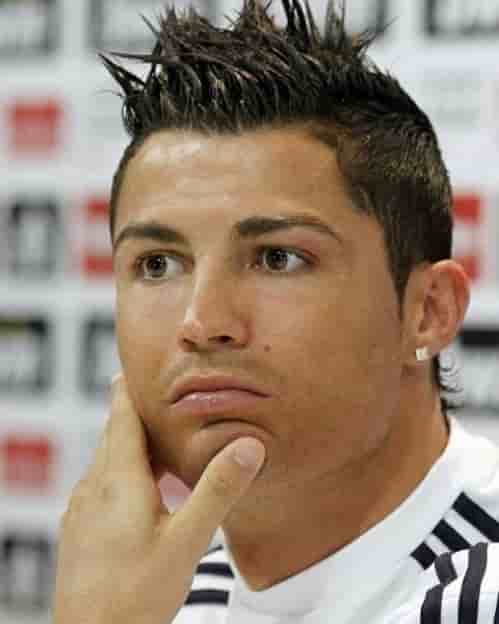 Under Cut + Mohawk + Short Path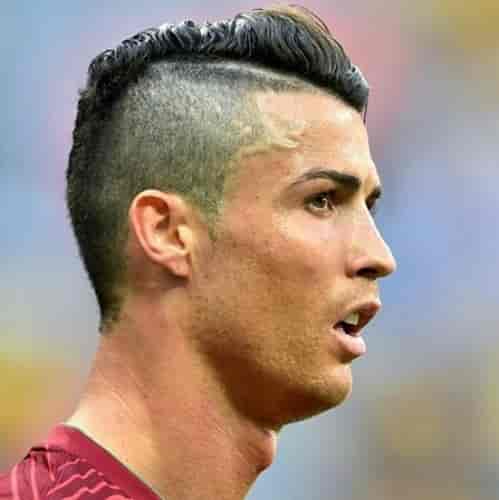 CR7 Haircut 2012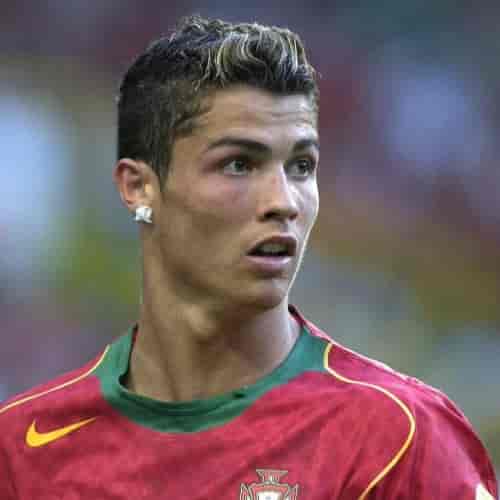 Cristiano Ronaldo Haircut 2015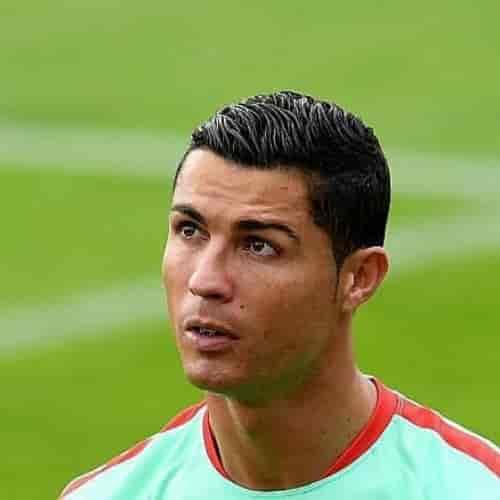 Textured Undercut + Comb Over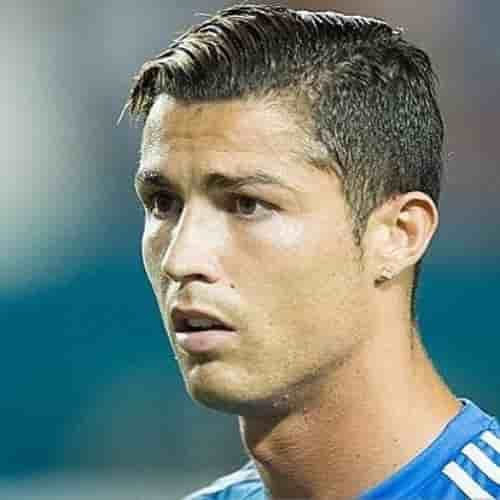 Cristiano Ronaldo Haircut 2013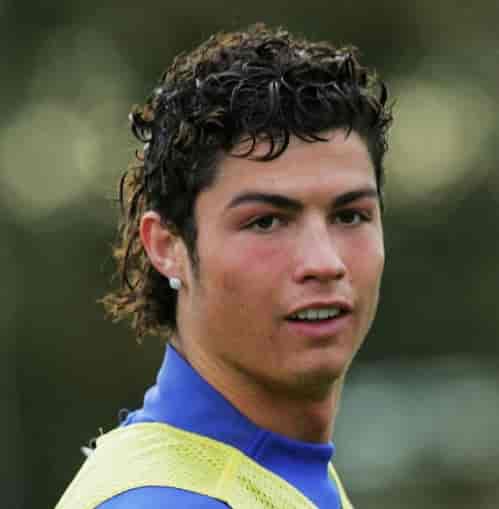 Under Cut + Comb Over + Light Gold Spray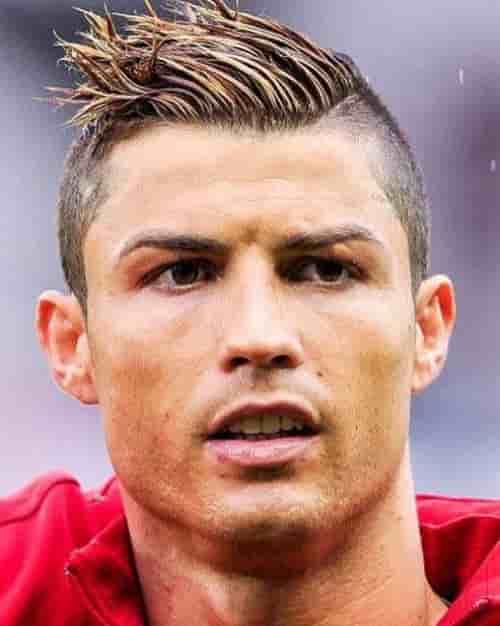 Cristiano Ronaldo Last Four Years Hairstyle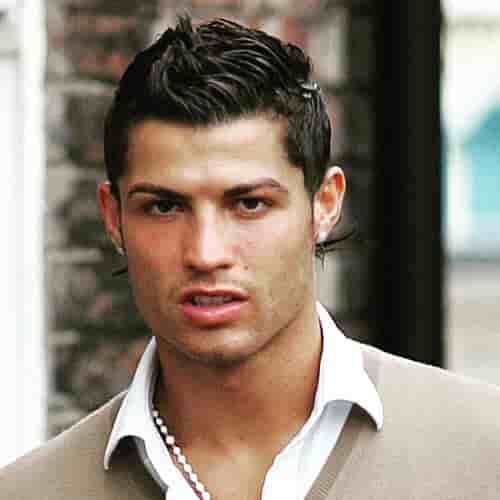 This Ronaldo's fauxhawk haircut with mullet may remind you of the early day. And whether your style the side thick, tapered, or textured, it will consistently achieve the looks you desire.
And if grown out, it does not appear unkempt.
We started picking his hairstyles when he was in Man United to date, and for sure, we will continue until the end of his career or even more.
Now I would love to hear from you:
Which Cristiano Ronaldo haircut do you intend to go for today.
Or maybe something is not right here.
Either way, do let me know by leaving a comment below right now, and don't forget to share with Cr7 fans.