Are you looking for the best haircuts for boys with curly hair?
Whether you're African, African-American, or Biracial, I think you should worry no more because right here, I will share with you the best haircuts for that will suit you.
Trends for the past years have shown that 95% of boys who wear curly has no intention of cutting it short.
Getting a haircut and still retain your curls will always make you look more smart, fresh, gorgeous, sexy, and unique, just like these haircuts for curly hair kids did as well.
The most trendy curly boy's haircut/hairstyle usually rotates around these four major styles: temp fade, high fade, Mohawk, and fauxhawk.
Also, see more on the high and tight haircut, John Wick haircut, and Cristiano Ronaldo haircut.
So here's our gallery of best haircuts for boys with curly hair.
Best Hairstyle For Curly Hair Boy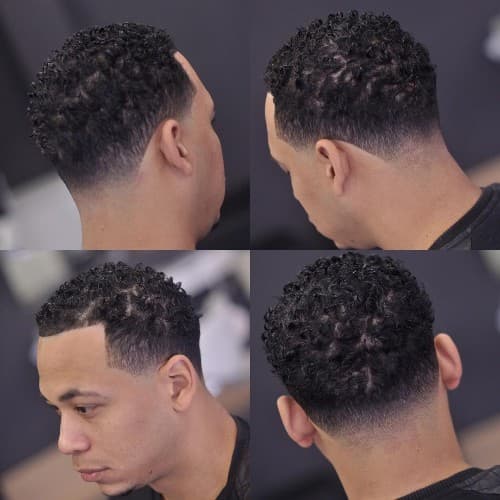 This kind of temp fade is one of the brilliant ways to make African-American curly hair fresher than they are. The back neckline is skin fade, while the side takes the form of regular temp fade.
Unlike others, you cannot tweak this haircut much, because the top hair is not long. However, I considered this style a low maintenance haircut for curly hair.
Afro Curl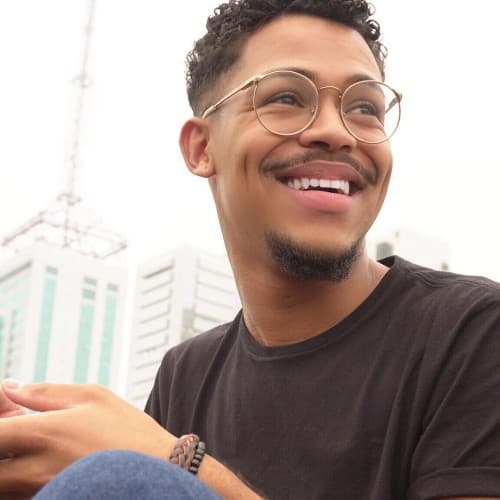 This haircut is not just just for teenage boys; Men with curly hair can also style it without looking childish.
The sides can be like skin/bald fade, but it is more modern and fresh when it's on low cut.
That is to say; your Barber will have to lower the lever of his or her clipper to Number 0 and then cut the side upwards. The fading section shouldn't be difficult for him to handle.
Bald Fade Afro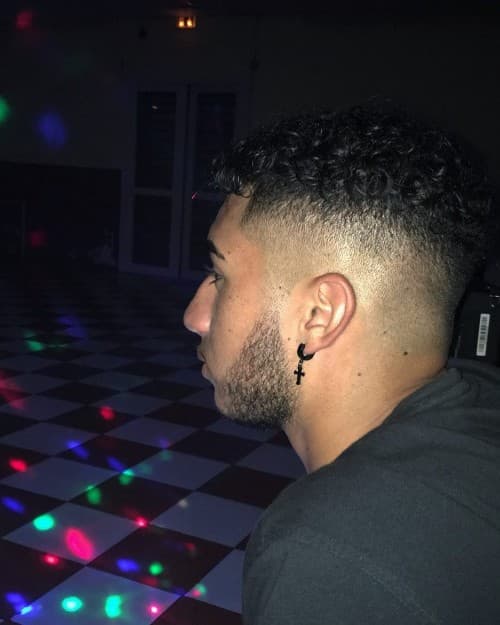 If you are looking for a haircut that will last for a longer time, then Skin fade or bald fade or whatever can last you for two weeks before you give it a new touch.
If not for the curly Top, the daily maintenance routine of bald fade is kind of simple. Like you just dab and massage the bare areas with cream or oil to make it shine.
But because of the curly Top, you will have to handle hair with a creative mindset. The Top hair will require frequent washing and moisturization. Bob Style Afro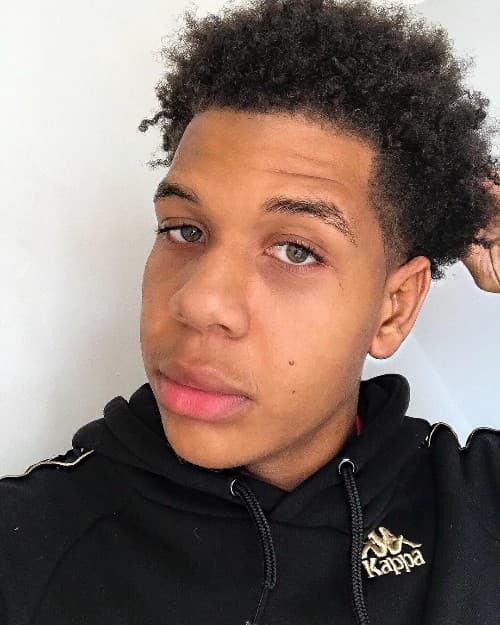 Whether you are biracial or straight African, leaving the top hair to grow and flow in its natural pattern is super cute. From what I can see, I think this haircut is already grown temp fade.
And this type of curls doesn't require much pampering. Just the regular hair care routine like washing, moisturizing, and comb or brush is enough.
You might consider this if you have this kind of hair and also want a low maintenance haircut.
Undercut + Curly Fringes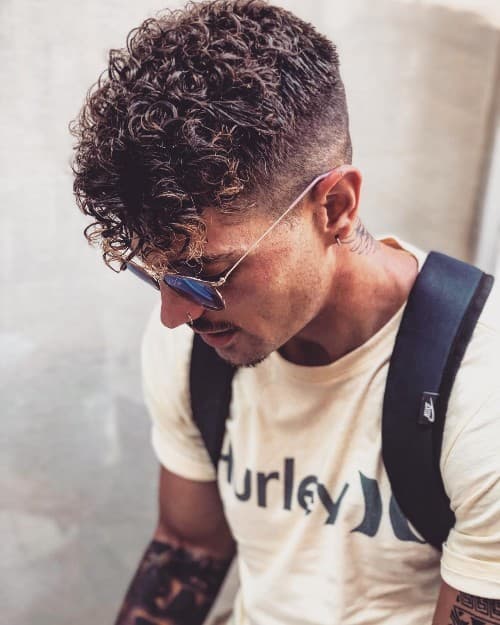 Fringes come in many styles depending on the length of the hair. Pairing the high Top with fringes and undercut creates the look of a rockstar, and if you have a receding hairline, the top hair and fringe will act as a cover-up.
Making and taking care of the curls makes it fresher and neat. And if you don't know how to take care of your curly hair the best way.
I suggest you check out some of these curly girls and boys before and after transformation routines and learn.
Bald Fade Fauxhawk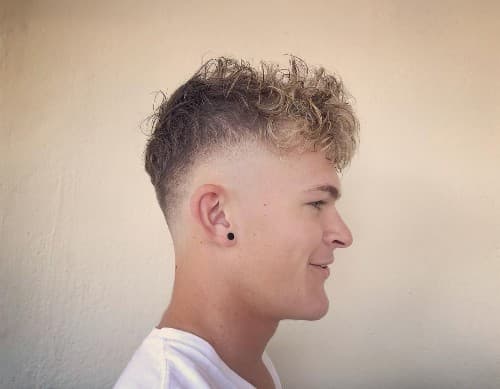 Hair flinging above the forehead is known as fringes; however, it is a term mostly used for ladies. This fringe pairing with a bald fauxhawk adds a hot and youthful heat to appearance.
For those that had or have long and fine hair with receding hairline or forehead, this haircut will be a banger.
Colored Fauxhawk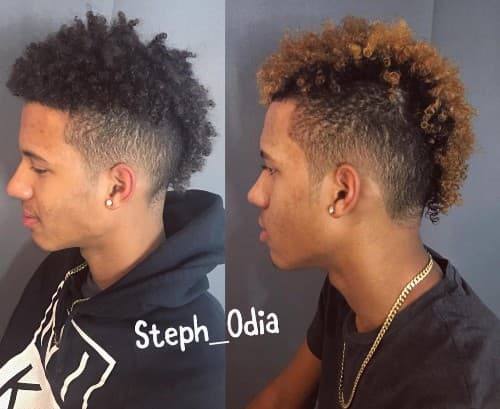 A more stylish way of wearing haircuts for boys with curly hair is by adding one more color, making it two-tone. This color you add can be spray color or dye.
Any way you want it, just make sure you apply your regular hair care products that give your hair the quality and shine you deserve.
Curly Hair Textured Fro Undercut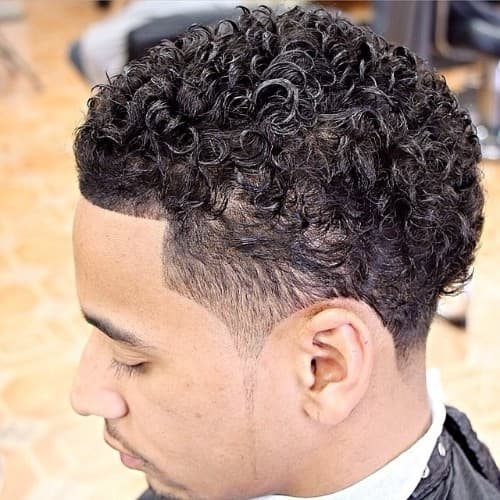 The power curl enhancing products like gel is evident here. The temp fade plus the shape up makes the look more striking and youthful.
Moisturization is the key to maintain this kind of curly hair. The haircut maintenance is kind of low but, caring for the hair makes the journey long and expensive.
Two-Tone + Top Mohawk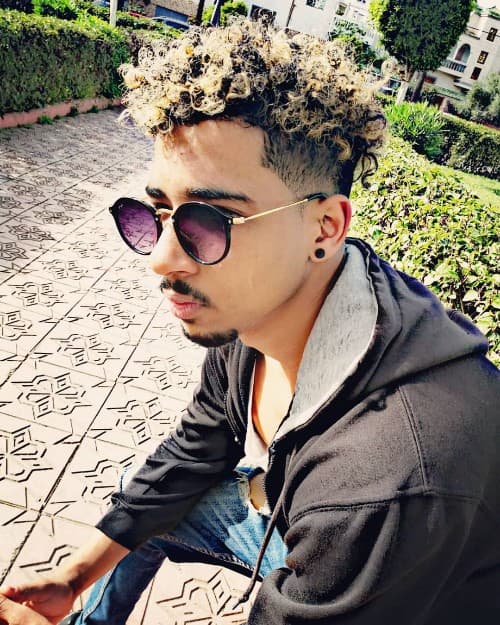 Highlights do make a haircut fashionable and outstanding. With or without a beard, this haircut looks fabulous and trendy.
This mohawk style leaves enough hair at the top, which makes it more flexible to any tweak. But if you are looking for Wash and go haircut, this is no go area for you because the top hair needs regular maintenance.
Undercut + Medium Wavy Top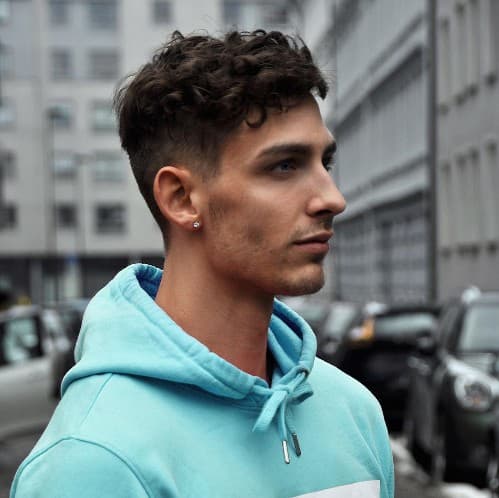 Fade Undercut + Path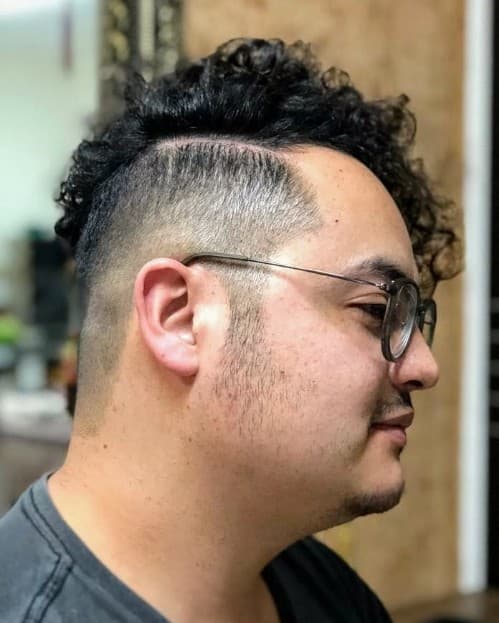 Skin Fade Fauxhawk For Curly Hair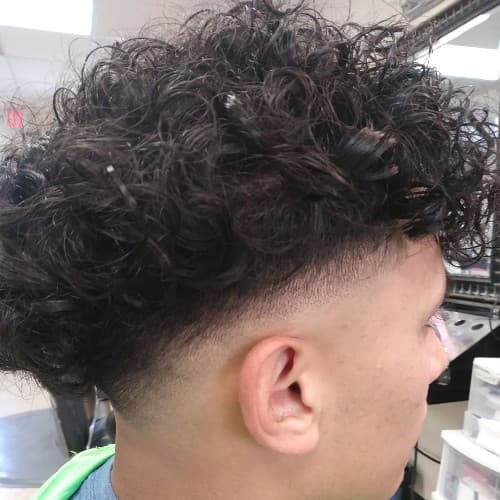 Frohawk Cut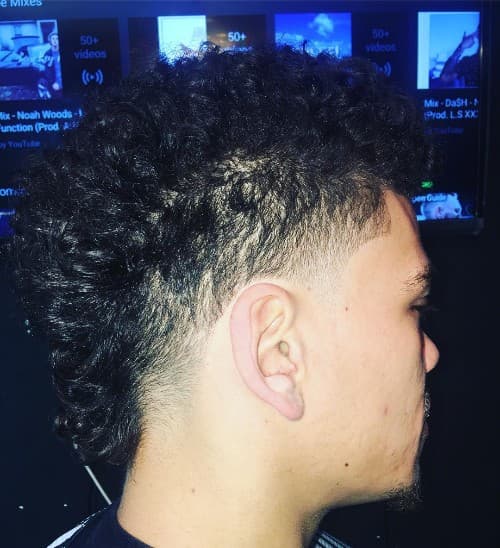 Temp Fade for Kids with Curly Hair
At first sight, I fell in love with this kid's temp fade. Mere looking at the shape up and sideburn shows that the stylist did a neat and professional job.
Because the Top is short, maintaining the curls is not going to be tricky.
If you have kids with this type of hair, after bathing or hair wash, use any curly enhancing smoothie for kids on the top hair and use hairbrush at the sides and back hairline.
Curly High Fade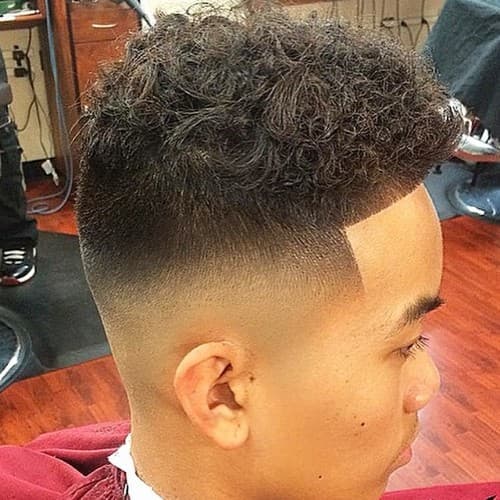 High Skin Fade + Disconnected Top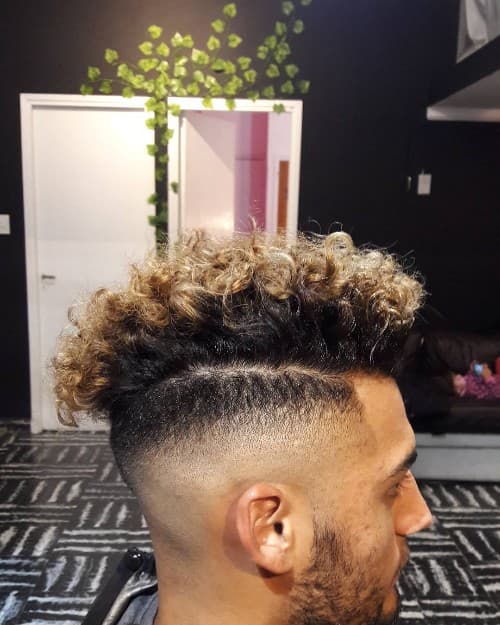 Messy Top Mohawk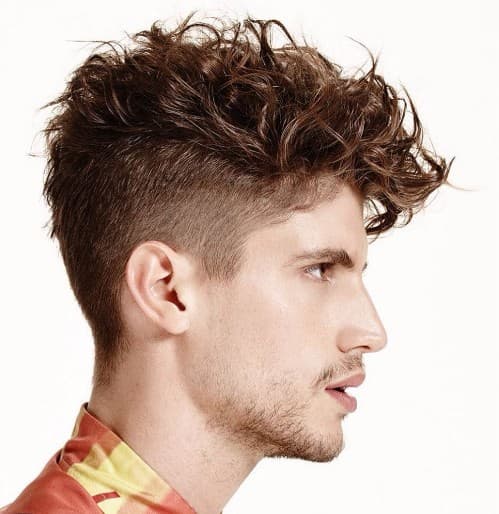 Mid Bald Fade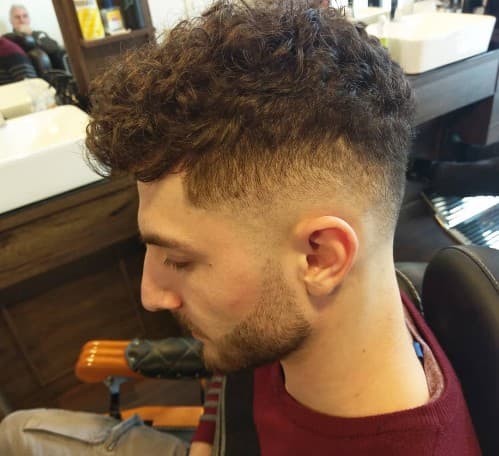 Short Top + Curly Fade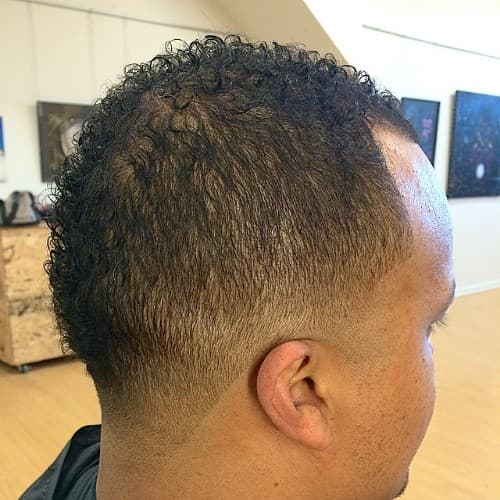 Temp Fade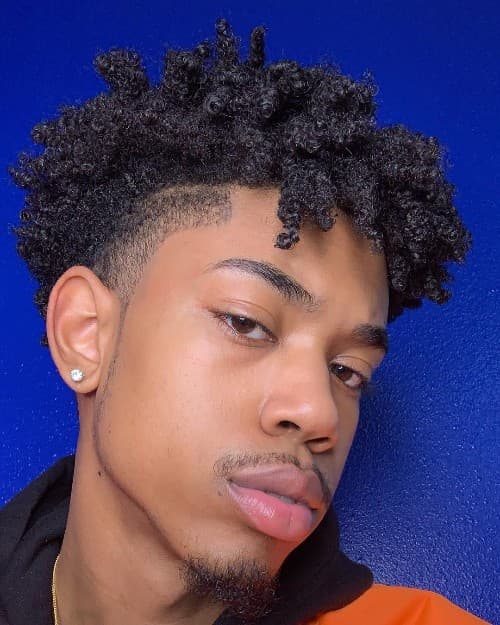 #2 recommended black boy curly haircut. Though this is not natural, more of a little work of creativity and product occurred. The results so far show that the hair has a long way to go, to become perfectly curly.
Fro Temple Fade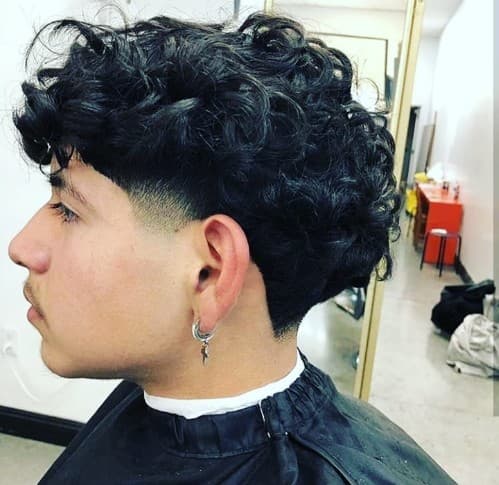 Skin Fade Undercut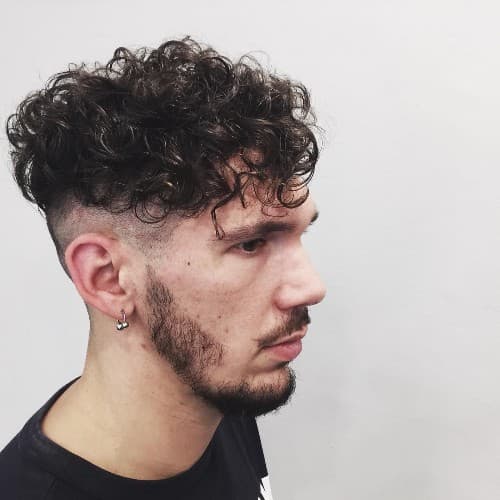 Skin Fade + Side Color Line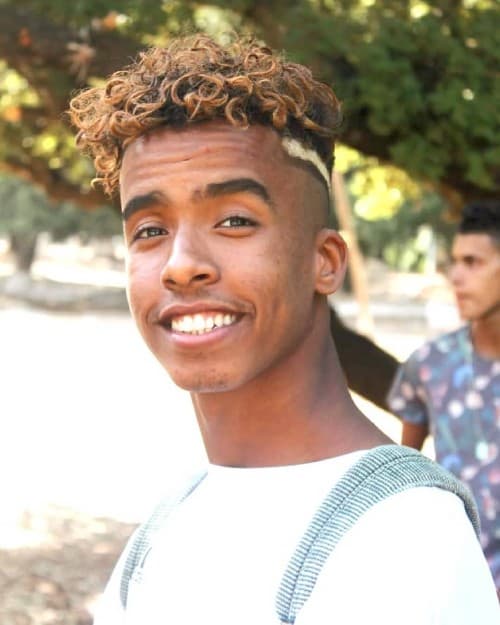 Sponge Sides + High Volume Top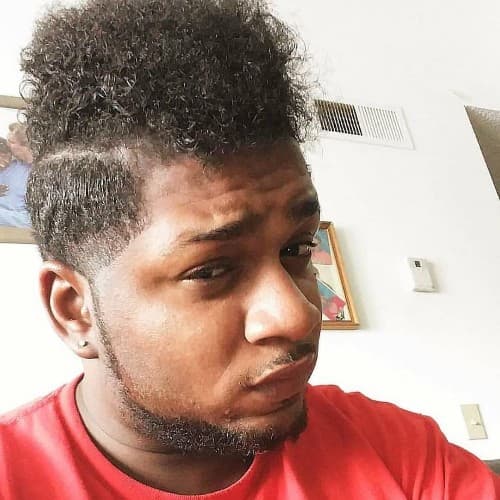 Should I say men or boys curly hairstyles? Well, choose for yourself. But all I know is that all this haircut can fit in with anybody notwithstanding the age.
Taper Fade + Compact Top
Textured Undercut For Boys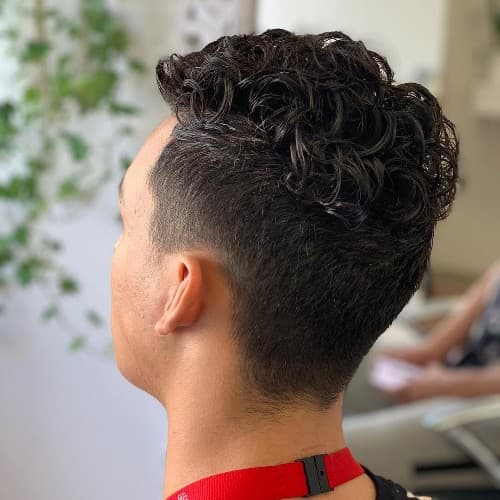 Textured Undercut Fauxhawk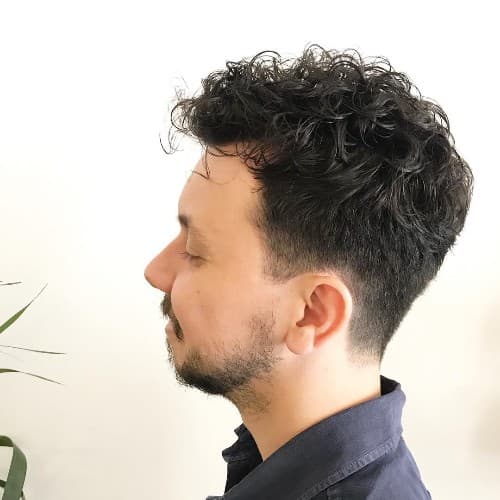 Undercut For Boys With Curly Hair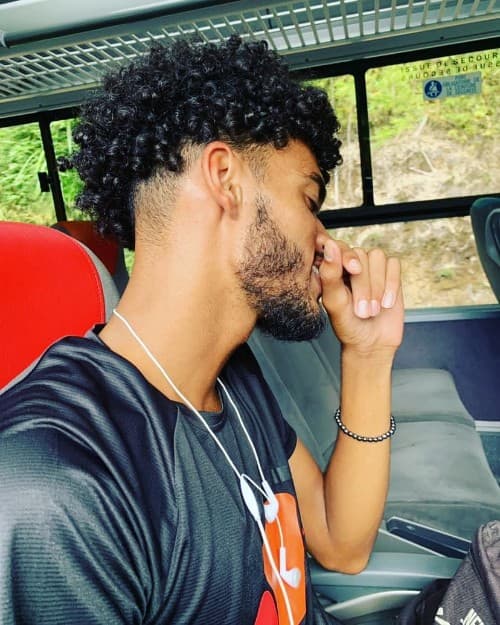 Medium Top + UnderCut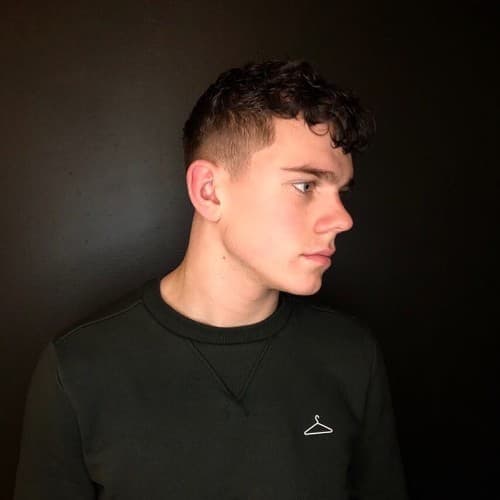 Undercut + Messy Top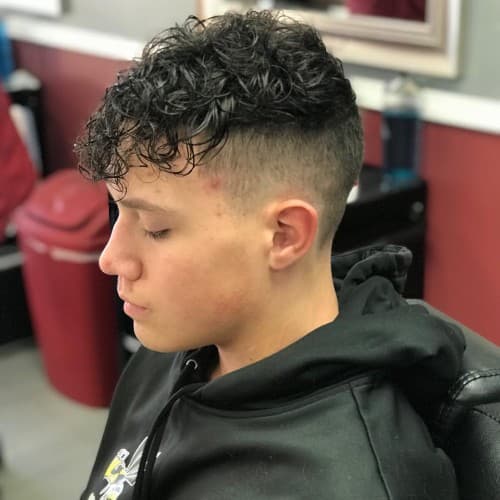 Smooth Undercut Mohawk-haircut for boys with curly hair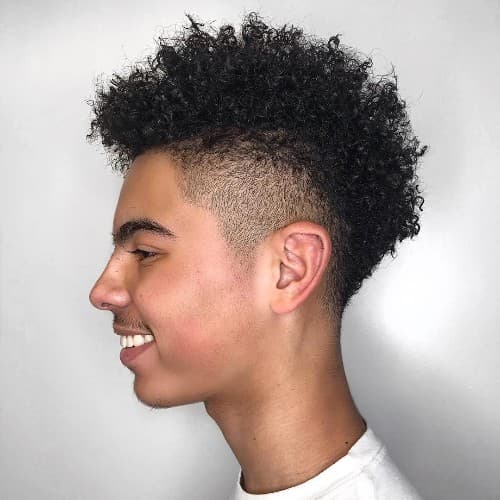 There is one major factor to consider before you go for a haircut for your curly hair is the surrounding environment.
Some organization does not allow employees to wear gallant or rugged hairstyles. So you just have two options to choose from (i.e., either get a cooperate style or leave the hair the way it is).
Also, the maintenance cost isn't much, so you are always good to go.
Now I would love to hear from you:
Did you find our compiled idea of best haircuts for boys with curly hair helpful?
Or maybe you have one in mind, but still have doubts or few questions to ask.
Either way, do let me know by leaving a comment below right now and don't forget to share it with friends.