When you think you have seen all John Wick's haircut, more will still keep coming to any movie he appears.
Keanu Reeves, AKA John Wick, is a Canadian musician, actor, producer, and director that has been in the movie industry for over 20 years.
Reeves's hair shows beyond doubt that his grandmother's gene got to him through his father. If you don't know, his grandmother is a Chinese Hawaiian.
Keanu Reeves first appeared in the movie titled "Young Blood" in the year 1986.
Ever since then, he became famous around the world. Thus, his hairstyles and haircuts also became popular among his fans.
Since 1986- to date, he has changed his hair shape and textured with many hairstyles and haircuts.
Now let's discuss Reeves's latest movie haircut (John Wick haircut).
Also, check out  hairstyles for men with curly hair, Cristiano Ronaldo Haircuts and approved military high and tight haircut.
John Wick Haircut 2019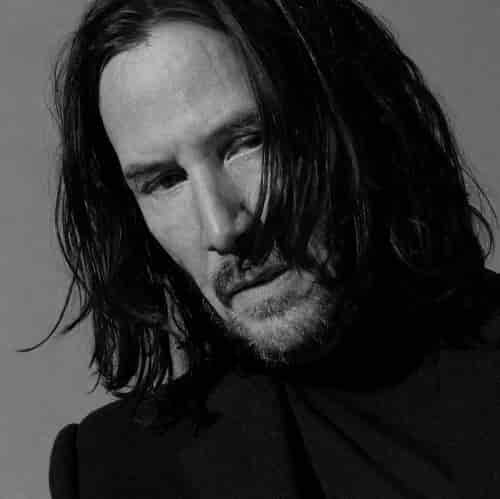 I know many people are seeking for the latest John Wick haircut name. Well, it is called chin-length sides-swept or medium length haircut.
The great thing about this haircut is that it is easy to replicate and you would not need to spend so much time and money in the salon.
How To Style Hair Like John Wick In 9 Minutes
The beginning or first two recommended steps are not in the video, so here is it.
Step 1: Make sure you wet the hair before any other thing; this allows you to get in touch with the full hair length.
Step 2: Apply gel or pomade to the hair. Our top pick and recommended hair gel for Keanu Reeves hairstyle are American crew pomade, American crew firm hold styling gel, and TIGI bed head play firm finish gel. The remaining steps are in the video above.
How To trim Beard Like Keanu Reeves
The best beard trimmer to use for this beard style, according to editorial picks, is Philips Norelco MG7750/49 Multigroom Series. To keep your Beard soft and shiny, you must maintain a clear and working beard care routine. For this length of Beard, I won't recommend a beard balm because it's going to be a little bit heavy on the Beard.
Keanu Reeves Hair 2018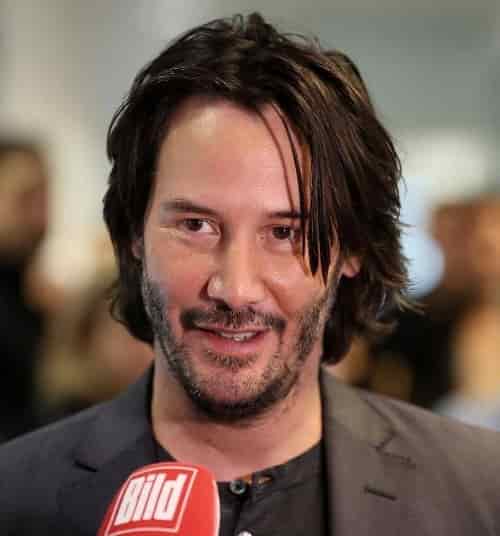 Just like ladies Bob, The only real maintenance for this haircut is the need to get regular trimming, at least once a month. In other words, it is wash n' go haircut for men. It's more of trimming the messy hair frequently. For me, I think this hairstyle won't fit in with young boys.
Medium Hair Without Beards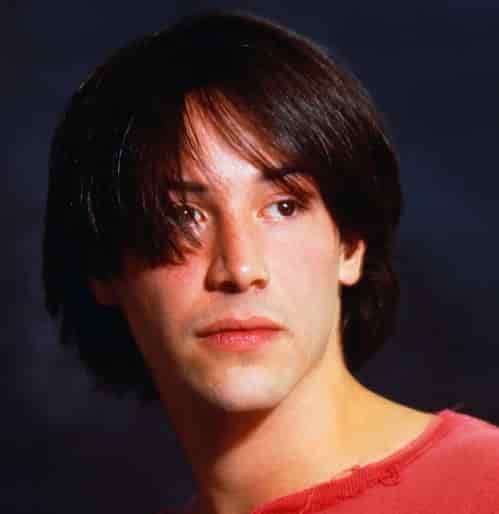 In the early stage of Keanu Reeves's career, He wore his innocent-looking thick layered short haircut for some time. If a man has short hair, then it is easier to maintain. Also, find out how long Just For Men hair dye lasts on hair.
Keanu Reeves Short Messy Spiky Hair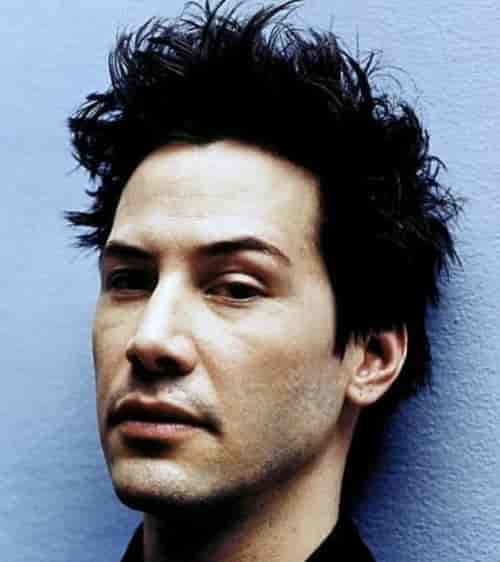 This style is a bit messy, but it still has a matured and responsible masculine feature. It is one of Keanu Reeves's low maintenance haircuts.
The best way to take care of the messy nature is by washing it regularly with shampoo. I think this kind of style can take in a lot of buildups and dirt, which can result in dandruff.
Average Low Cut With Beards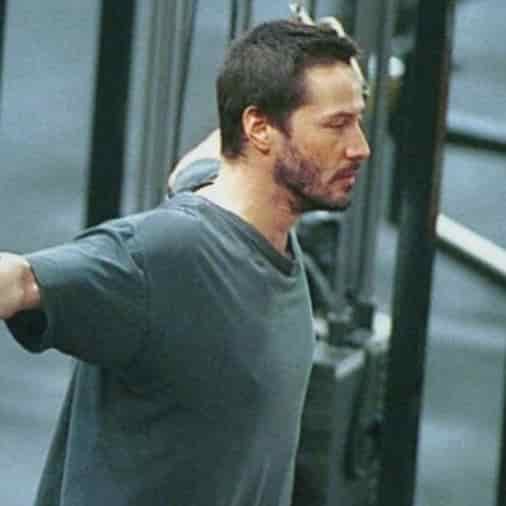 Just like the regular buzz cut, the only difference is the thickness, or you can call it texture.
This haircut is excellent for thick hair and idea for a professional look. The maintenance routine and care are low as well.
You just grab your mousse or any hair cream, dab, then brush.
Thick Short Sided Haircut + Beard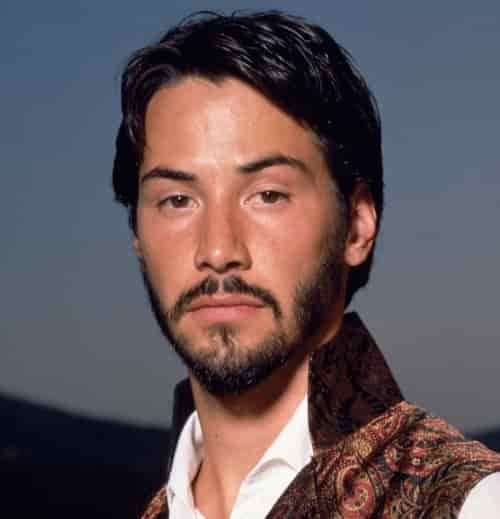 You can always give a short haircut little tweak like this by combing it over sideways. To achieve this, you will need gel or hair products that will soften your hair for easy manipulation and, in the end, keep the hair at bay.
If you have a fast-growing fine or thick hair, this haircut will be super for your new look.
Latest John Wick Haircut (Long Hair Partial Inward Curled)

The real man that killed a man with a pen in John Wick is here. The dark background here will make it difficult for you to see on broad daylight.
You check the first one on our list for a more unobstructed view.
Medium For Young Men Below 40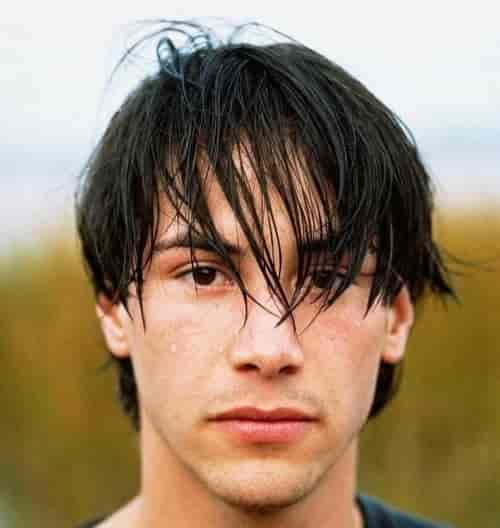 This haircut is styled in the form of medium length hair cut with bangs. The front hair is shorter but long enough to cover the eye and nose.
You just have to manipulate it with your hair or gel continually, so it doesn't cover your eye.
Buzz Cut For Young Men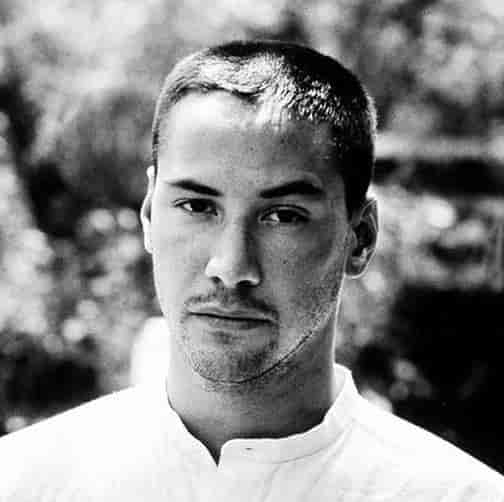 Keanu Reeves buzz cut is kind of textured. It's not too low, but water can get to the scalp, and most importantly, it's a low maintenance haircut that can fit in with any man.
Gallery of More Keanu Reeve's Hairstyles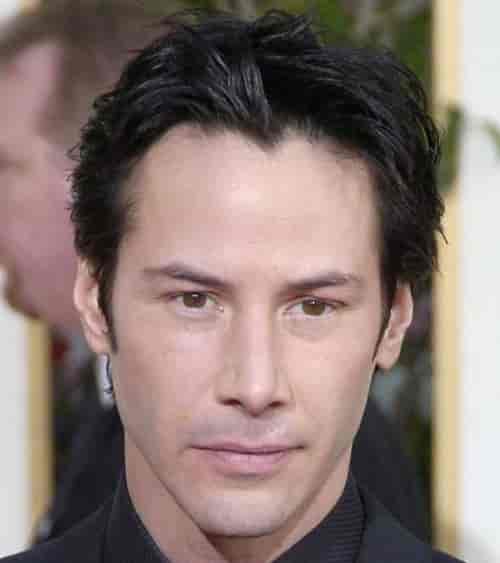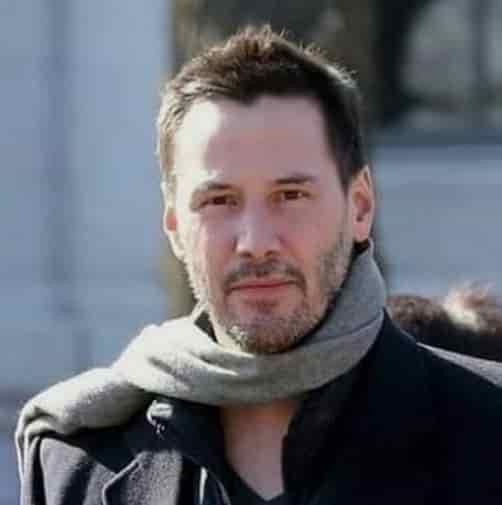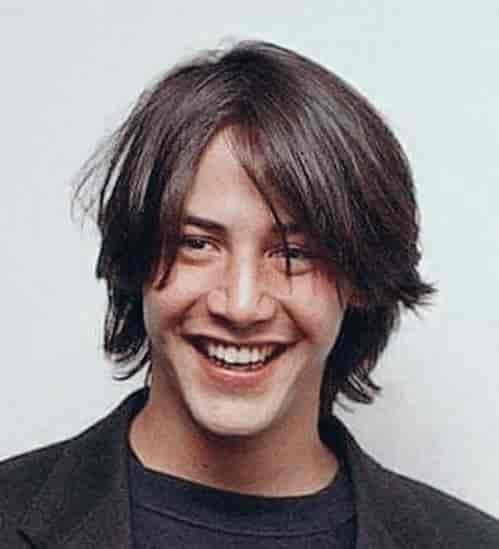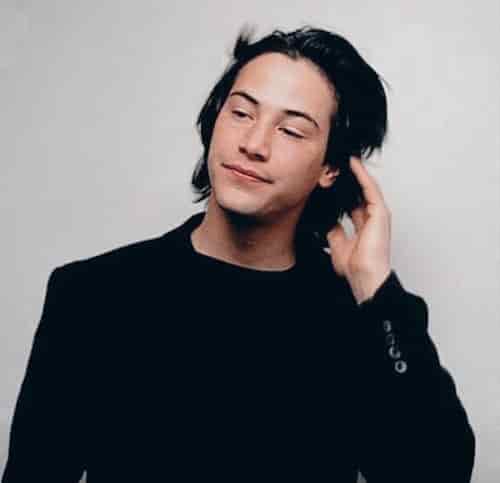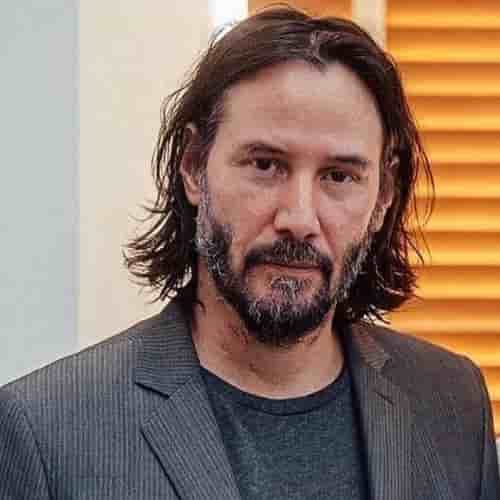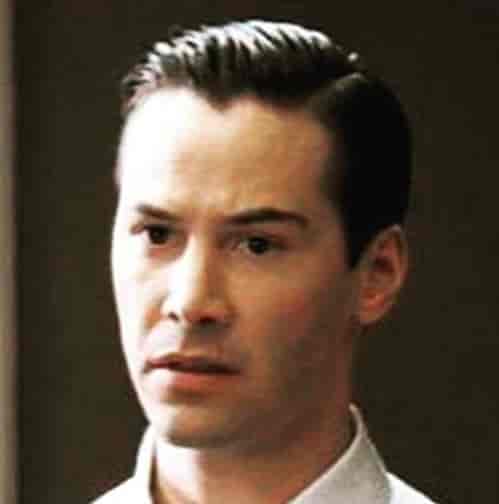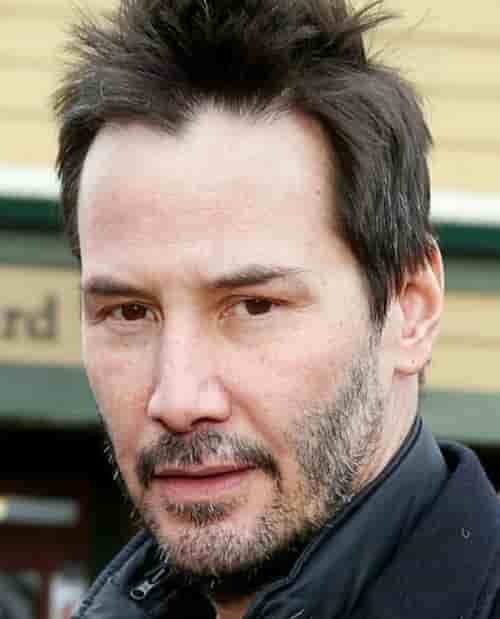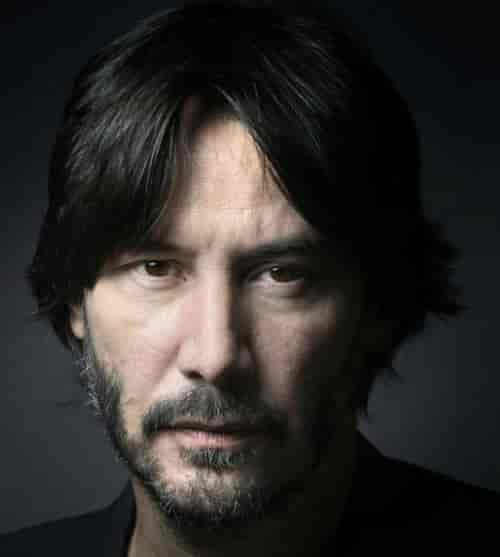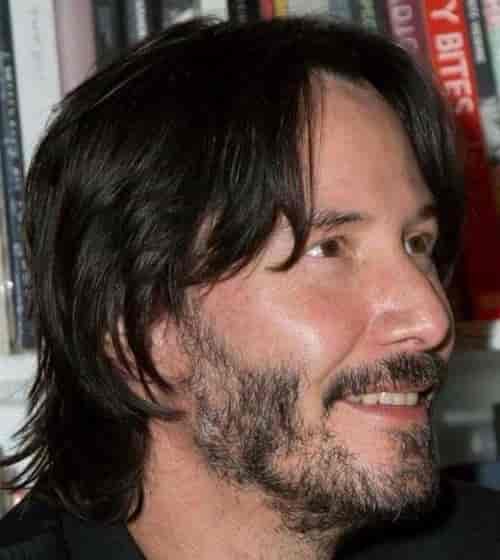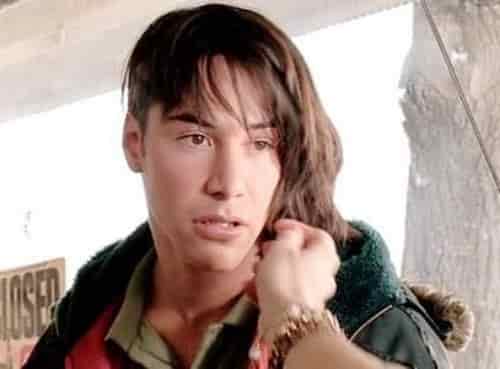 If you haven't watched the action movie titled "John Wick" and "Matrix" then you are missing something awesome.
Now I would love to hear from you.
What do you think about these John wick haircuts?  Which one do you think will be perfect for you?
Or maybe you didn't get enough of what you needed.
Either way, do let me know by leaving a comment below right now, and don't forget to share with friends and family that needs it.