In today's post, I am going to show you Jane Pauley's haircut right and left view and all her latest haircuts.
Remember Margaret Jane Pauley?
Who is Margaret Jane Pauley?
Margaret Pauley is the famous female journalist and author who's most popularly known for her position as the host of the CBS Sunday Morning, a weekly news and analysis show on CBS. Prior to her position at CBS, she has worked at NBC and self-hosted a show: The Jane Pauley Show.
While that's what most people consciously know about her, one characteristic most people don't know they know about her is her never-changing hairstyle. To be fair, her hair does undergo slight cosmetic changes, but it has remained structurally the same essentially throughout her entire career!
According to Wikipedia, she was born on October 31, 1950, which makes her 73 years old now. If her haircut can look this adorable at 73, it's undoubtedly one of the best haircuts out there for ladies over 70. With her mini-biography out of the way, let's start reviewing Jane Pauley's different haircuts to what she has been doing wrong over the years.
Here's our gallery of Jane Pauley's haircuts starting from her late 30s to date.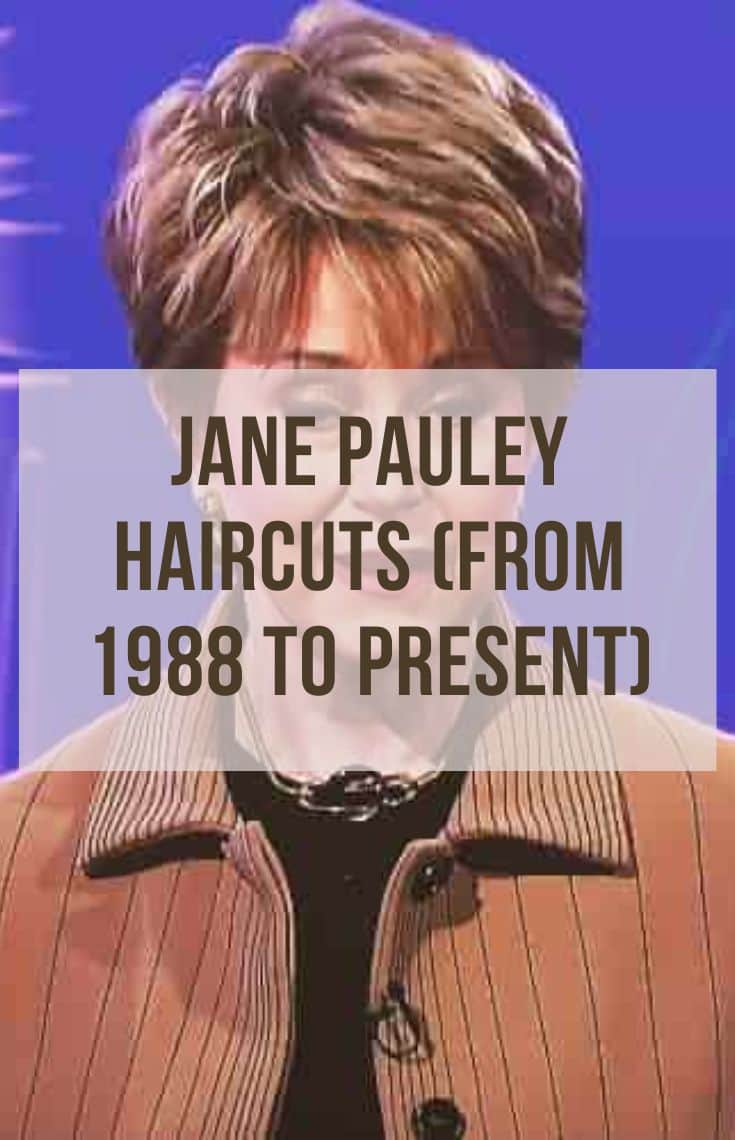 Jane Pauley Current Haircut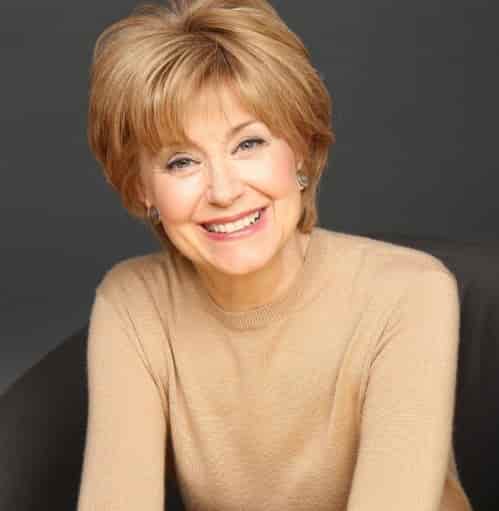 The match between her outfit and hair color is instantly noticeable in this illustration, and her brilliant smile clearly adds to the allure.
It's easy to achieve this look naturally if you're a blonde lady with a similar hair volume. Otherwise, you may need to start seeing colorists and buying hair extensions, procedures that take time and cost money.
Haircut For Women Over 60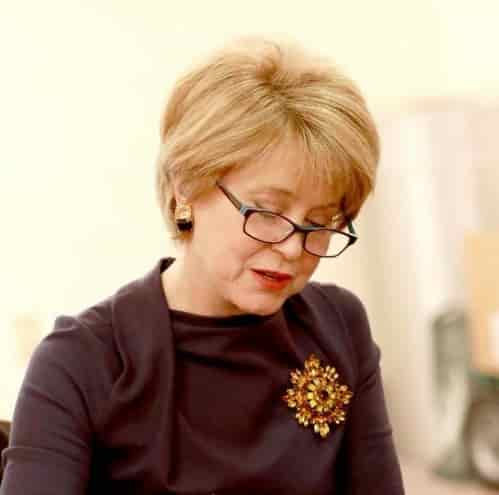 This cut is also from Jane's older years as a presenter, but her hairstyle is very easily masking the age, while giving her an adorable look. While this bob can be a bit tricky to get right, it's very easy to manage once it's done, just like most of the styles on our list of hairstyles for overweight and over 40 women.
Jane Pauley Haircut Left View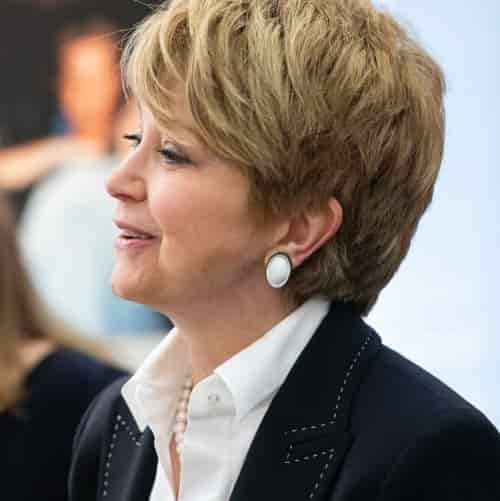 Jane's haircut left view shows that it is a Short Volumized Bob with Graduated Fringes, and this is a perfect haircut for older women with gray hair.
Don't let the relatively long name scare you; it's a simple hairstyle that requires an even simpler hair care routine (or none at all).
Jane Pauley Haircut Right View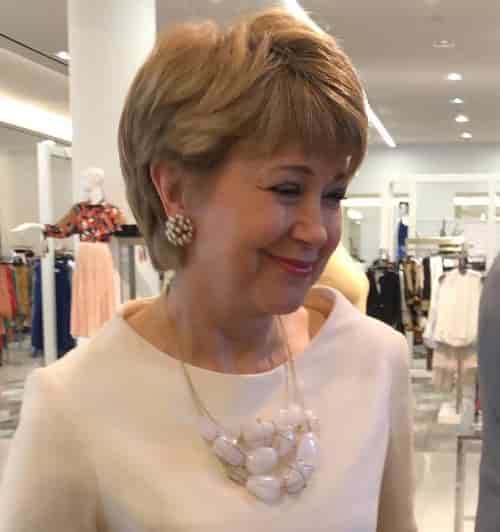 This right view gives you a more complete picture of the hairstyle. It also shows just how voluminous Jane Pauley's hair really is; she's blessed.
Jane Pauley Haircut 2018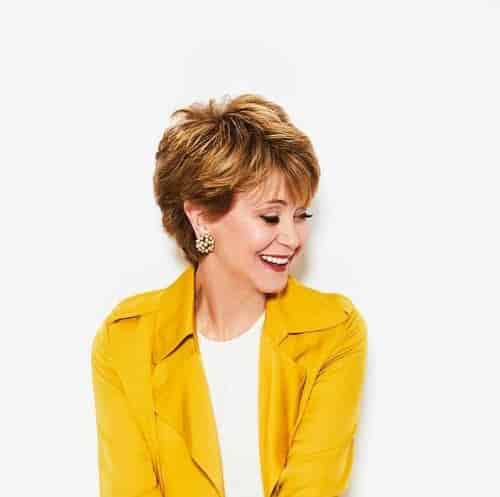 Despite being only from a couple of years ago, this hairstyle makes Jane Pauley look a lot younger, which goes on to prove just how impactful the right hairstyle can be.
It is also professional, so wearing it to the office or workplace will earn you nothing but compliments.
I'm a fan of the excellent combination of blonde color and dark roots, as they bring out the hairstyle's natural beauty.
Jane Pauley Haircut 2017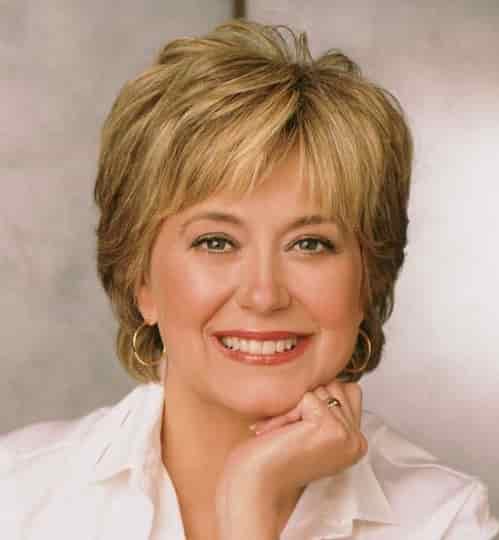 This thick bob isn't only one of Jane Pauley's best looks throughout her career, it's also one of the best hairstyles for older women. It's also among my favorite hairstyles for ladies with thicker faces, as it does an excellent job of defining the wearer's best facial features.
The bangs also add a lot to the style's allure, and when you consider super low maintenance, copying this hairstyle almost becomes a no-brainer idea for blonde women.
Simple Bob with Bangs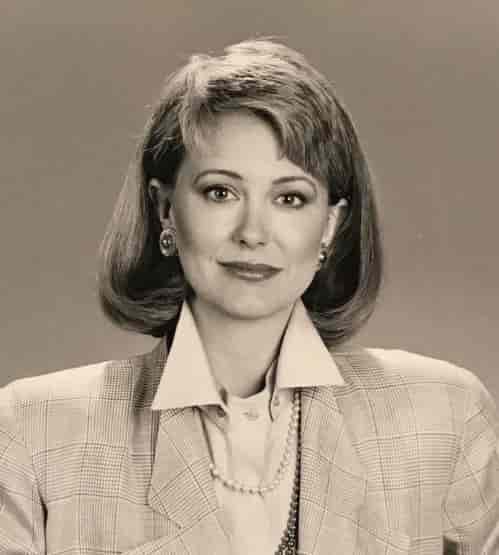 Contrary to what our intro suggested, Jane Pauley hasn't always worn the same hairstyle since forever. This picture is proof she wore Relaxed Bob With Inward Curly Ends before she moved to her current haircut, which she has kept for the past few years.
While the haircut is adorable, it's a bit aged, and you generally won't find ladies running around with this hairstyle these days anymore.
Hairstyles For Younger Women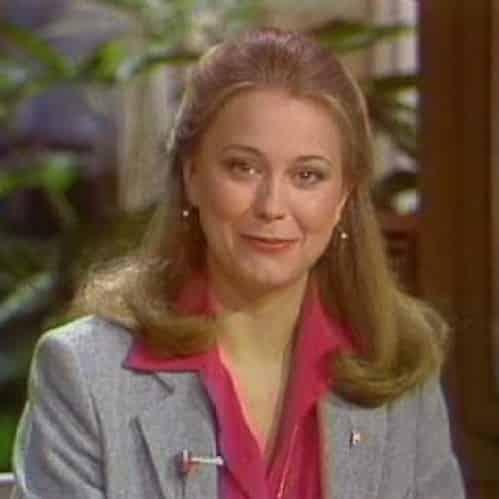 Before she started wearing that lob, she had this hairstyle, which was when she was younger with a long inward curled hairstyle. This style is a perfect solution for women after a low-maintenance hairstyle, which is a noticeable trend in Jane Pauley's hairstyles.
Haircut For Women Over 60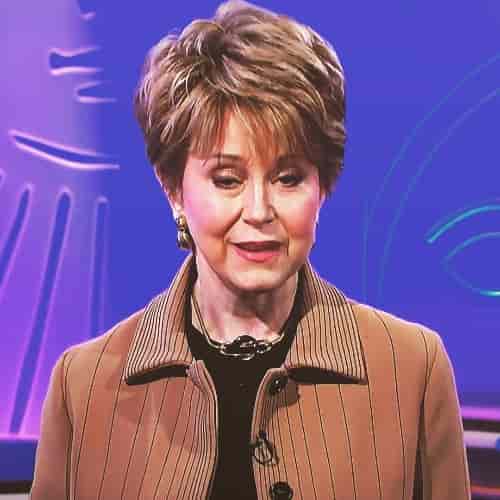 This picture is a lot more recent than the preceding two, and it's from one of her recent appearances on television. You can see she's wearing a thick pixie cut, an ideal style for older women regardless of their face shape.
Haircut For Old Women Celebrities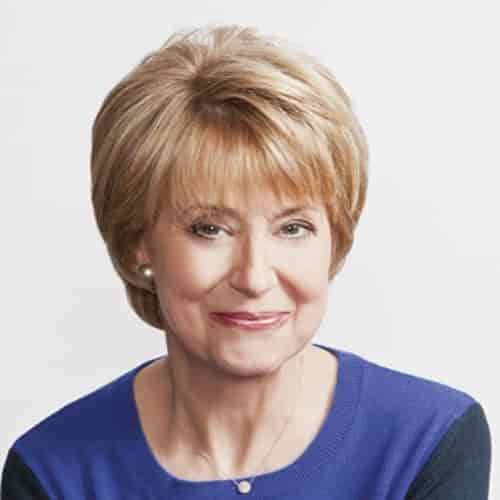 This haircut looks like a cross between a thick pixie and a full bob with bangs. It's not popular among younger ladies, but if you're after a hairstyle for women over 60, it's one of the best ideas you'll get from this post.
This hairstyle is easy to wear for ladies with a natural blonde, but you may struggle a bit with the color if your hair isn't naturally blonde. There is nothing much in maintaining, you just have to keep flyaway hair at bay with your regular hair cream, and that's all.
Popular Haircut For Older Women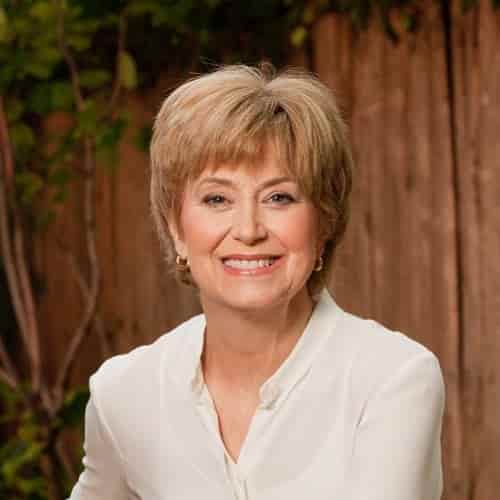 This is one of the early shots of Jane Pauley after adopting her unique pixie bob style, and she seems to be rocking it beautifully here. Apart from being an amazing style for older women, it's also one of the cutest things you'll be allowed to wear to work.
This haircut looks amazing and straight, an excellent pick for any woman who wants a simple hairstyle.
Back Volumed Bob + Side Near Top Contour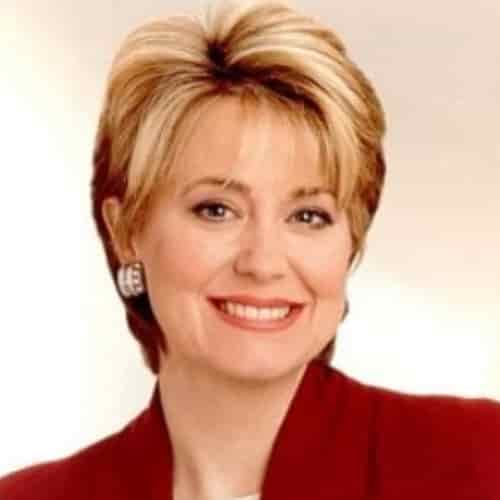 Do you notice anything different from this style compared with others?
I'll help you: the top is more voluminous than the rest of her hair, so voluminous in fact, that the bangs are naturally touching her eyebrows. Somehow, it made the style look more adorable, and couple with her bright smile, made this one of the best pictures of Jane Pauley I've seen yet.
Short Volumized Bob Haircut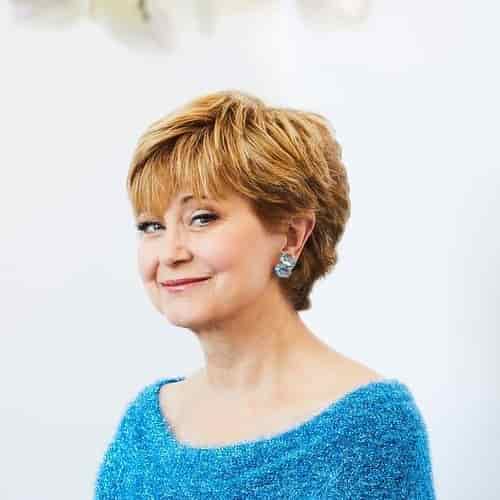 Jane Pauley's impeccable hair volume really jumps at you here, explaining why her bobs always tend to look a little bit better than everyone else's. While this isn't my favorite style from this compilation, I must confess it looks respectable for a 73-year-old.
This isn't the end of this post. We assure you that we'll continue to bring you Jane Pauley haircut updates if she chooses to make any changes to her hairstyle down the line. We may also update this post if we have a throwback style we think you should see, so keep in touch.
Now I would love to hear from you:
Did you find any of our Jane Pauley's haircut ideas worth wearing?
Or maybe you have a few questions or experiences to share with us.
Either way, let me know by leaving a comment below right now and don't forget to share.