In today's post, I am going to show you Jane Pauley's haircut right and left view and all her latest haircuts.
Remember Margaret Jane Pauley?
The famous female CBS Sunday morning journalist and author that has been rocking one haircut for the past few years.
From Wikipedia report; She was born on October 31, 1950, which is 68 years now. Imagine Jane's haircut at 68 years is still looking cute, that is to say, that this haircut will also blend well for women over 60.
Despite that, she is fighting with bipolar disorder (previously known as manic depression, a mental disorder that causes periods of depression) she is still regarded as the anchor of CBS Sunday Morning.
Without wasting much time.
Here's our gallery of Jane Pauley's haircuts starting from her late 30s to date.
Jane Pauley Current Haircut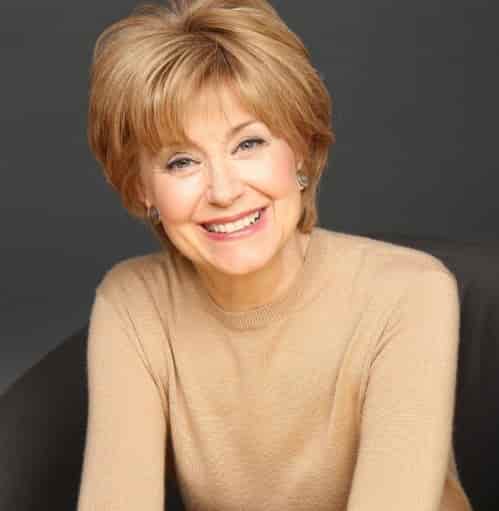 You can imagine how beautiful it is to wear clothes that are the same color as your hair. Jane rocked it big time, with a bright smile attached.
To recreate this look, you will need to have a sizable volume hair.
If you also admire the color, I will recommend you go to a professional colorist and get it.
Haircut For Women Over 60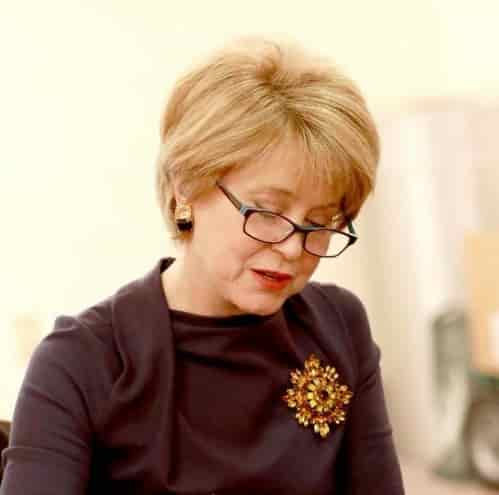 Jane is sixty-something years now, and she still looks younger and smart with her haircut.
Bright color cloths and hair work inline to bring out the partly youthful face. Just like hairstyles for overweight and over 40 women, this bob is easy and cheap to manage.
Jane Pauley Haircut Left View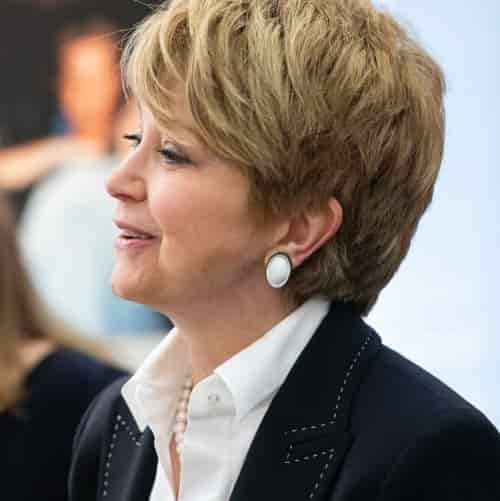 Jane's haircut left view shows that it is a Short Volumized Bob with Graduated Fringes, and this is a perfect haircut for older women with gray hair.
The care routine is super simple and quick; just dab your products and brush side ways.
Jane Pauley Haircut Right View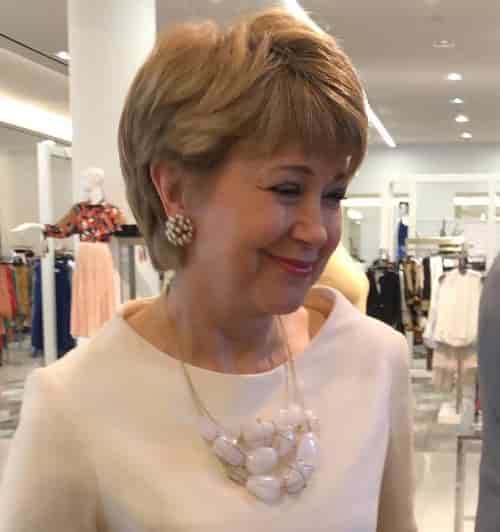 Short Volumized bob is more comfortable to keep up when compared to others. You don't need to visit the hair salon often.
Jane Pauley Haircut 2018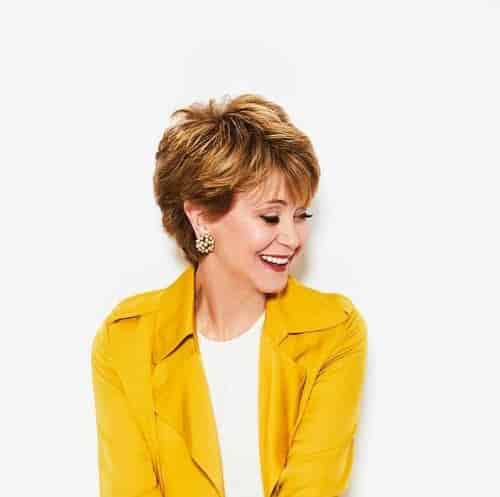 This short haircut has a more natural look, and it would suit women of all ages.
It is professional enough so you can wear it to the office or workplace without fear of question; instead, you get some compliments.
The blonde color and dark roots give it a shadow effect of beauty.
Jane Pauley Haircut 2017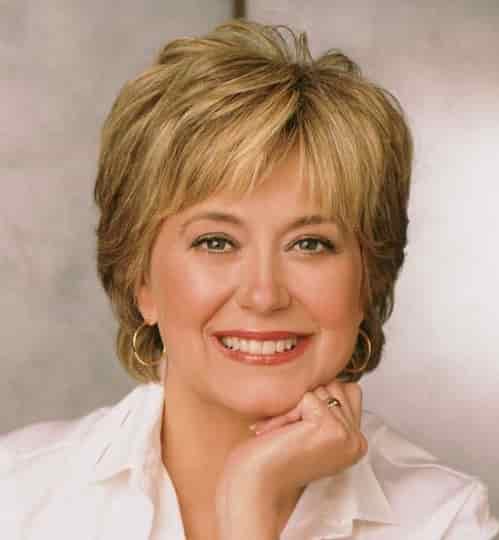 This pretty thick bob haircut gives off modern vibe and beauty.
Women with fat can wear it with fat, and thick face can wear this style, and the bangs' effect gives room for the full face to show off.
Consider this haircut super low maintenance, and there is plenty of thickness to play around with products within a few minutes of care.
Simple Bob with Bangs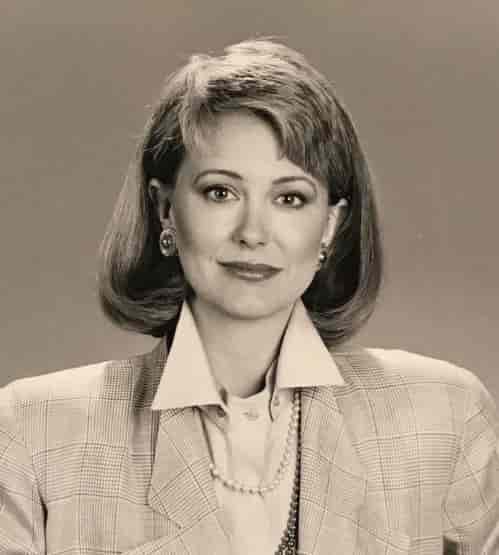 During her early 30s, she wore Relaxed Bob With Inward Curly Ends before she moved to her recent haircut, which she has kept for the past few years.
Hairstyles For Younger Women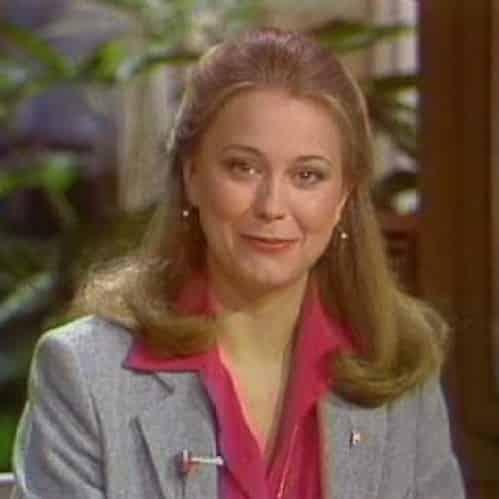 This picture was when she was young with a long inward curled hairstyle. Here is a perfect solution for women who don't want to visit the salon always.
Haircut For Women Over 60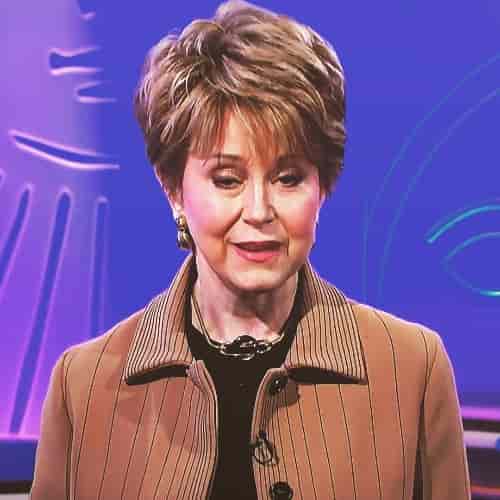 Showing up on TV shows isn't as easy as it seems, especially when you aren't appropriately dressed.
Sometimes the way people addresses in the public is determined by the way you dress, and hairstyle isn't excluded.
It's more of a thick pixel cut and it is ideal for woman with any face shape.
Haircut For Old Women Celebrities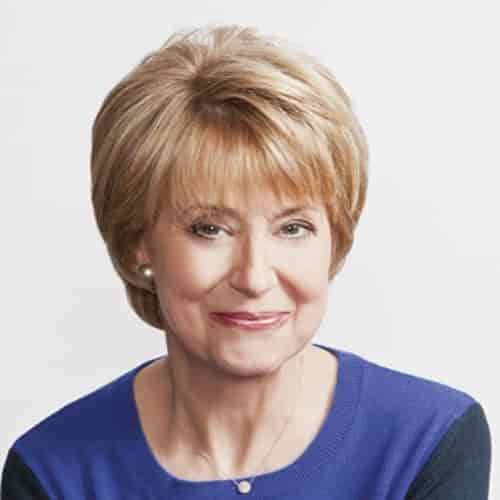 This haircut looks like a pixel with bangs. However, it is popularly known as Bob Haircut.
Some people consider Bob a difficult hairstyle to wear, but you can see Jane Pauley is blazing the vibe.
There is nothing much in maintaining, you just have to keep flyaway hair at bay with your regular hair cream, and that's all.
Popular Haircut For Older Women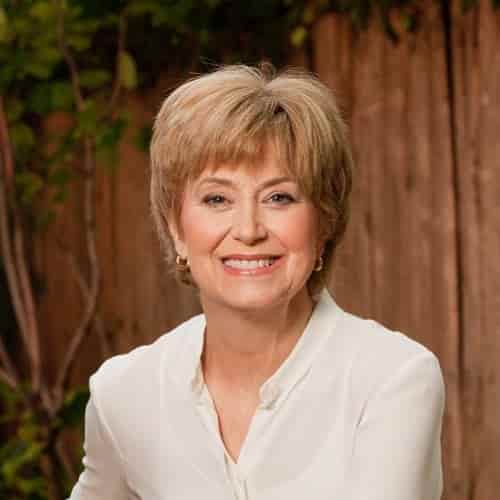 Bob haircut is one of Jane Pauley style.
So if you are looking for a peacock noticeable hairstyle to wear on your presentation, consider this one.
This haircut looks amazing and straight, and it will be suitable for any woman that wants a simple hairstyle.
Back Volumed Bob + Side Near Top Contour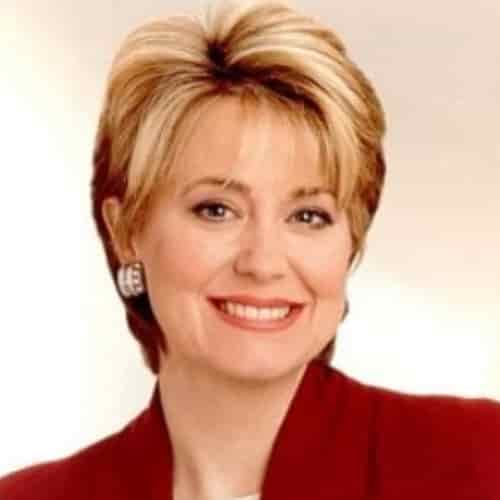 did you notice anything different from this hair cut when compared with others?
Yes, the top volume is far different from others; maybe it is the way she styled it or the way her stylist decide two cuts the hair.
Or maybe the hair is grown out because from what  I can see you, that's the bang is touching her eyebrows.
Short Volumized Bob Haircut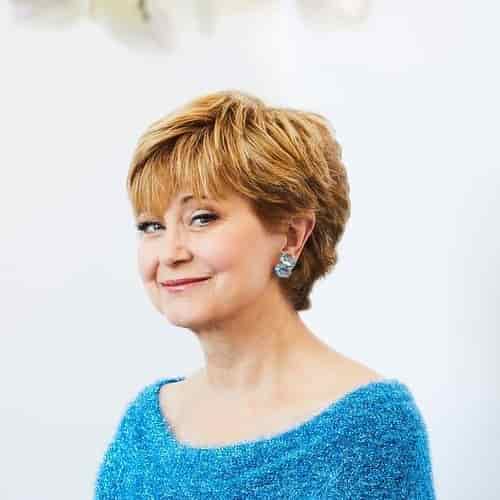 Jane Pauley's haircut does not end here. We assure you that anytime she plans to change the hairstyle or whenever we get a throwback pictures of her earlier hair, we will surely update you. Just keep in touch.
Now I would love to hear from you:
Did you find any of our Jane Pauley's haircut ideas worth wearing?
Or maybe you have a few questions or experiences to share with us.
Either way, let me know by leaving a comment below right now and don't forget to share.