The shag haircuts for women is another insanely low-maintenance haircut that has been making waves on my Pinterest home feed in the last couple of days.
However, most people believe that the Shag haircut is a kind of haircut crafted for younger ladies. But believe me, I have seen 100s of older ladies who disagree with this fact.
I know you're not here for stories, and that's why I'll head straight to the business of today right now.
So without further ado, let's get started.
Low Maintenance Shag Haircuts for Women
I really hope you'll find the shaggy haircut inspirations inspiring…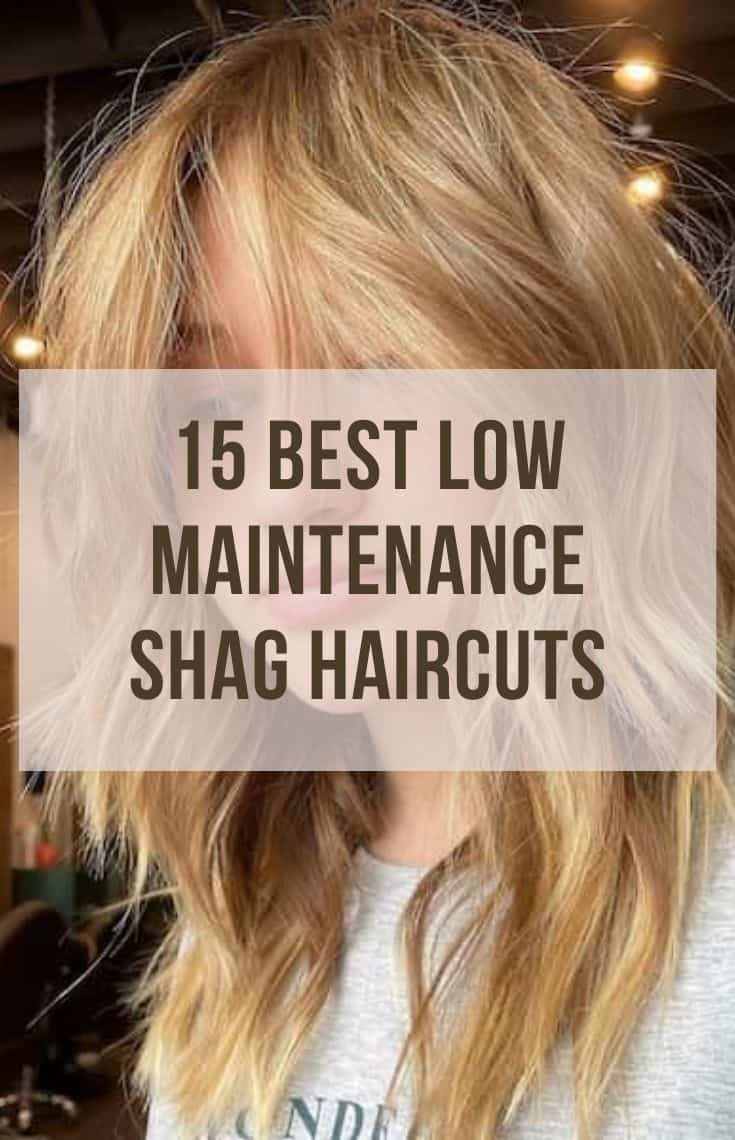 1. Fringe Long Shag Cut
The first on my gallery here is a chic haircut that suits almost all face shape. For a more corporate look, you can pact and style it backward, leaving the fringe to lie beautifully around your forehead. This haircut will look good if you have a prominent forehead.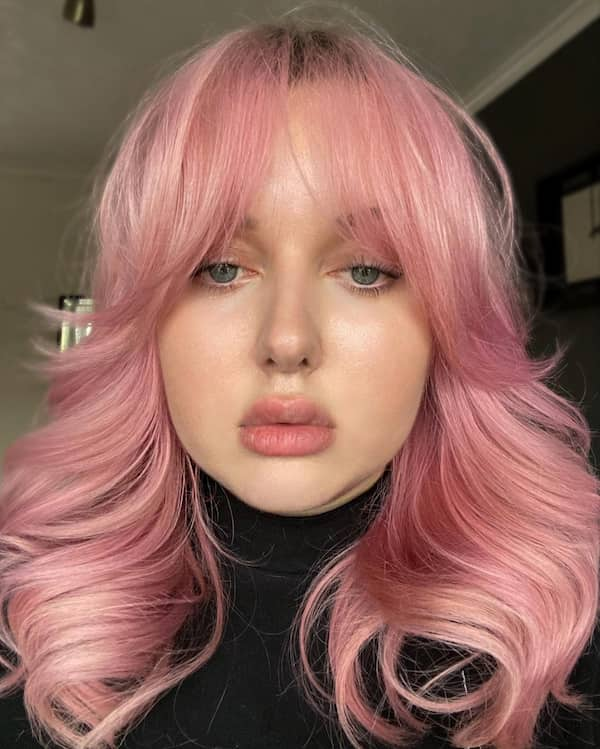 2. Full Fringe Short Shag Cut
Are you a teacher or a lawyer, and you need a serious but cute haircut? The full fringe short shag cut aims to give you that attractive look you desire. The best part is that it is effortless to maintain. You have to keep your brush and hair cream handy every morning to smoothen its surface.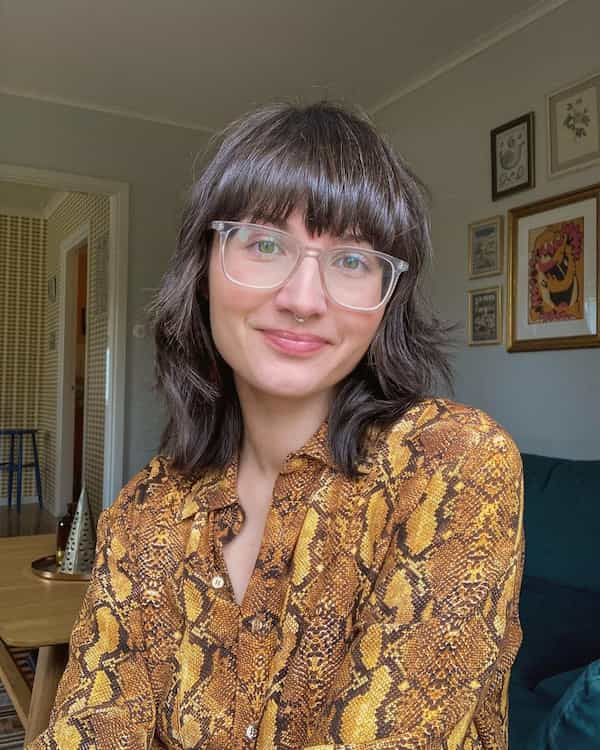 3. Wavy Shag Cut
This shag cut is a good choice of hairdo for ladies with a straight face, and it makes your face looks slimmer and younger. Unlike other wavy haircuts, you don't need to have much to maintain the hairdo. With moisturizing/hydrating spray, oil, and hairbrush, you are good to go.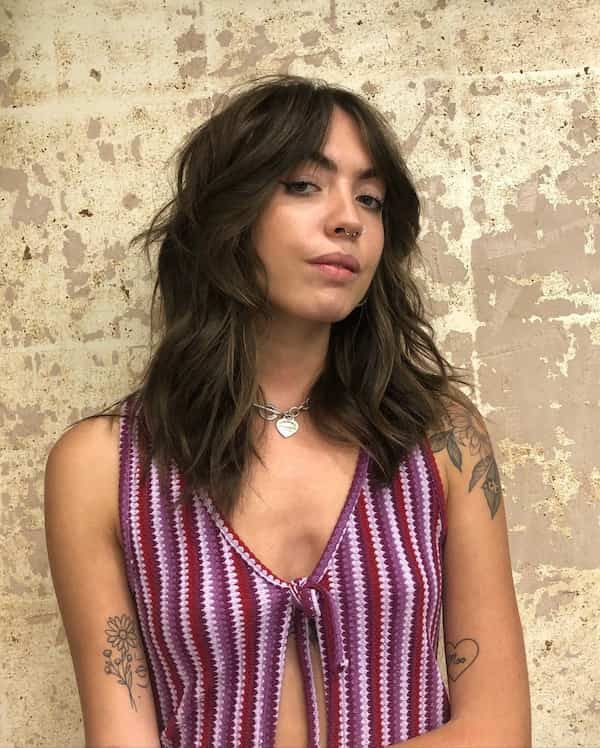 4. Blonde Shag Cut
Shag cut is beautiful, but it gives you that drooling look when styled moderately. This is a good idea for you don't like full hair. You can add hair color shades at the tips for a crazier look.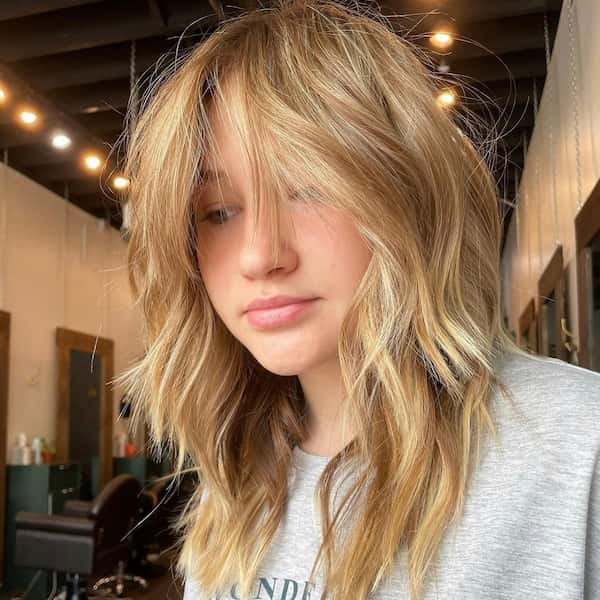 5. Shaggy Wolf Cut
The shag wolf cut is good for the classic ladies who want a full fringe but different styling. Low maintenance is required for it to continue to boom. For that morning glow, you don't necessarily need to alter your regular hair care routine.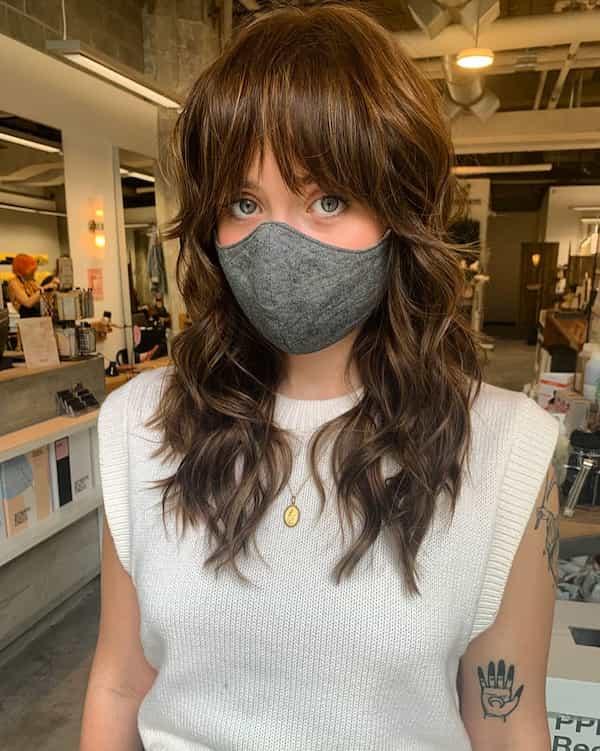 ---
Here are other posts you might like;
6. Messy Shag Cut
The Messy Shag cut is here to satisfy ladies who love shorts cut with a bit of craziness. You can dye it for a different color if you desire. And, trust me, this cut does not stress as it is effortless to maintain.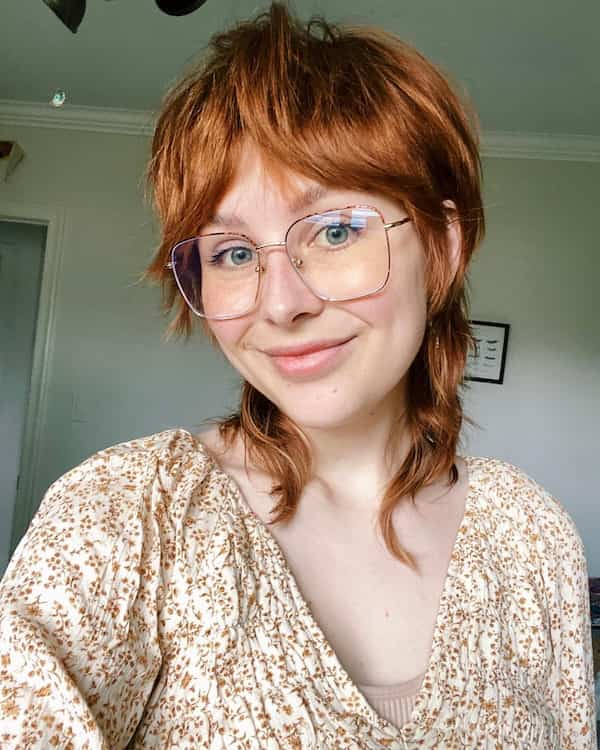 7. Long Curtain Bang Shag Cut
The Long curtain shag cut is one cut that makes you not only beautiful but younger. It is cool for ladies with an oval face, and it lies cutely on each side of the face to give you a glamorous look. Also, it is easy to maintain as it does not easily tangle.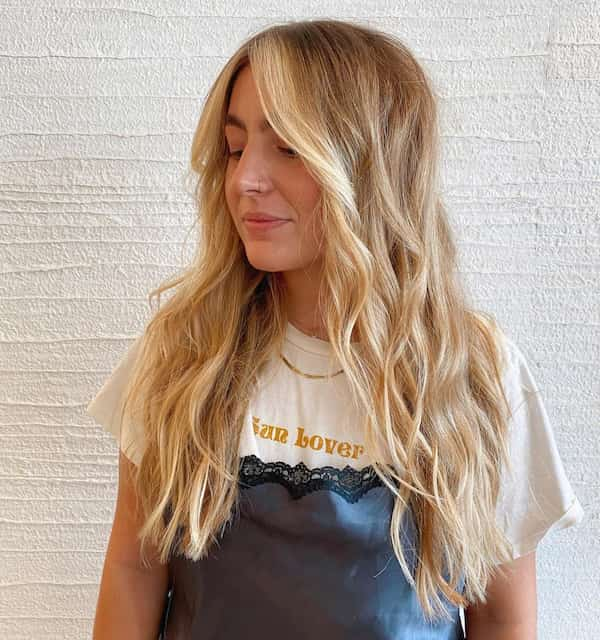 8. Fall Shag Haircut
It is a stunning cut for ladies with round faces, And the beautiful thing here is that you can easily trim the shags to your desire. And remember, you can achieve something like this with hair extensions, that is, if you don't wish to cut your hair.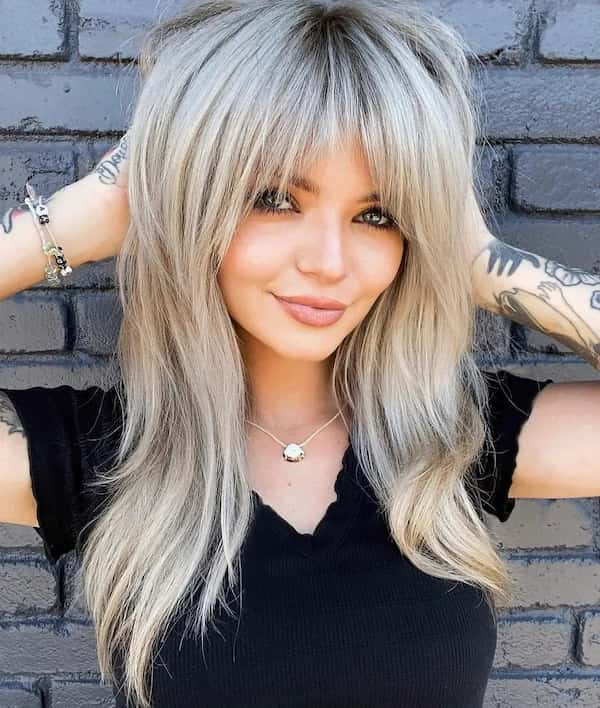 9. Red Short Fringe Curly Shag Cut
For ladies that love keeping the fringe low, you can check out this way. The curly look of the hair and straight bangs helps make it look unique from other shag haircuts. Unlike other curly hairstyles or haircuts, this requires little to no hair product to keep it shining.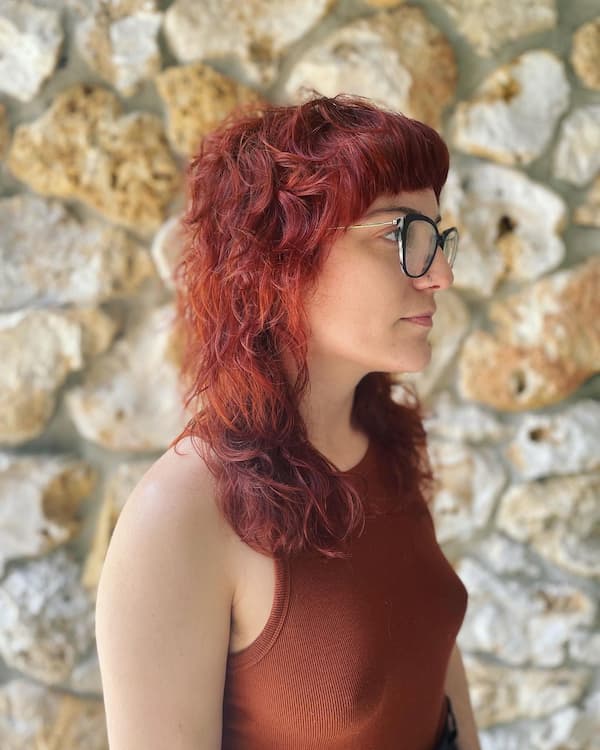 10. Shag Mullet Cut
I know we're talking about low-maintenance shag haircuts, but sometimes you might want something crazy while keeping the maintenance level in mind, and that's where this type of haircut comes in. So, women who love multiple colors can give this a try.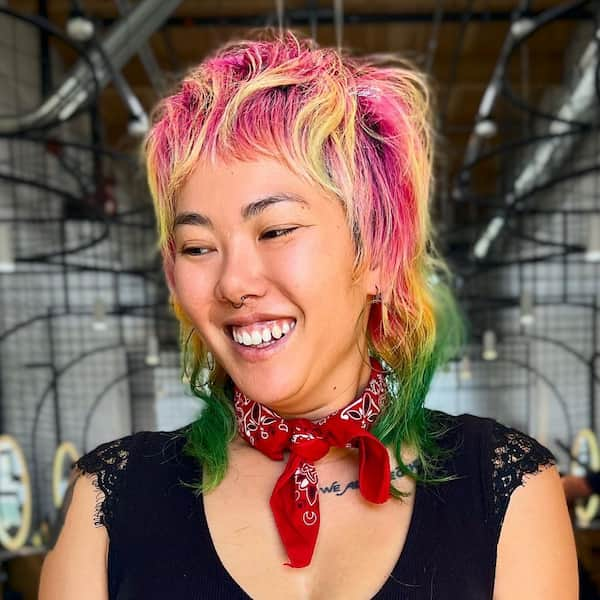 11. Razor Shag Cut
For ladies that love it full, thick, and long, this razor shag cut is a good choice. Not only does it make you look beautiful, but it also gives you a younger look. Plus the fact that it is easy to maintain.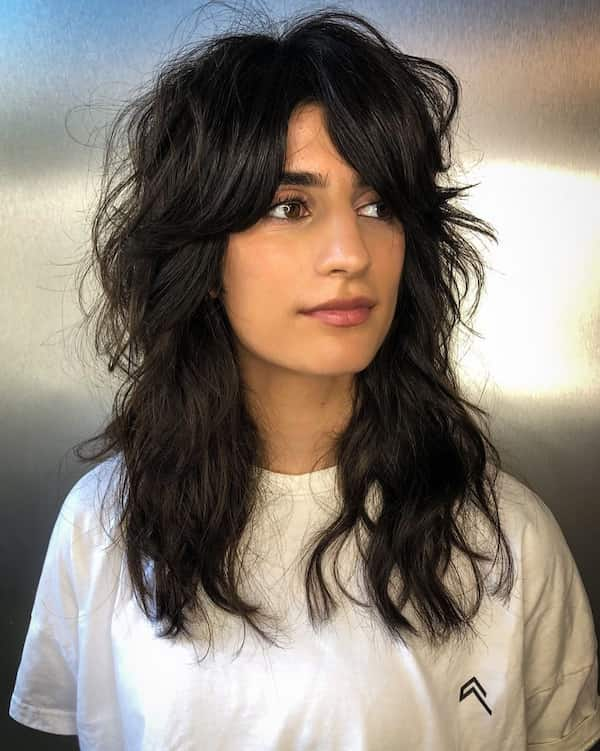 12. Fringe Shag Cut
This hairdo gives ladies with oval faces a chic look that makes their faces look slimmer, pointed, and sexy. And this hairdo can be rocked in every season of the year.
13. 70s Messy Shaggy Cut
The next inspiration on my gallery of shag haircuts for women is for mixed-colored hairdos lovers; you can also have a shaggy cut that gives you that unique chic and party look; you can part it at the center or side as you desire.
14. Classic Layered Shag Haircut
The two-layered shaggy cut is one type of shag cut that gives you that Barbie look. You can also dye one of the layers a different color shade to give you that colorful look. Suppose you haven't colored your hair before; know that a lot will change(especially your hair routine) once you color your hair.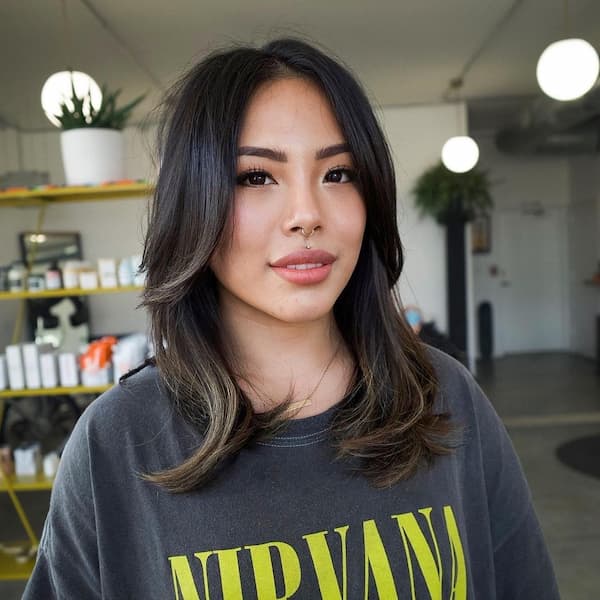 15. Spikey Fringe Wavy Shag Cut
The shaggy layers, vintage blush, and deep brunette combo is one perfect hairdo for young ladies. It is a great way to style your hair. You can also color it red or purple for a fancier look.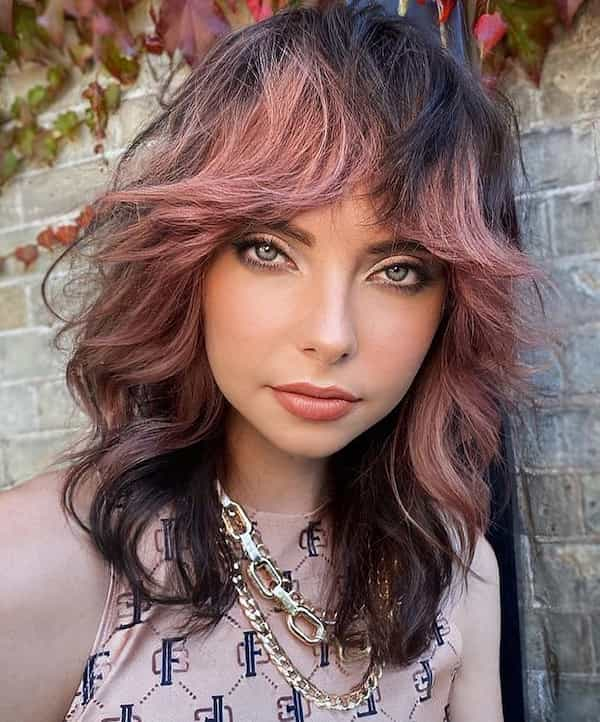 ---
Here are other posts you might like;
And that's all I got for now.
I hope you find this compilation of the best shag haircuts for women inspiring and helpful.
And if you got questions or feedback, do not hesitate to let me know by leaving a comment below right now.