If you're want to try out something, then this would be a good place to start from. In this post, I would be sharing some cool and inspiring red ombre hair color ideas that you won't regret trying out this year.
You don't have to be worried, because here are some of the best ideas you can find on the internet and Instagram at large.
Best Red Ombre Hair Color Ideas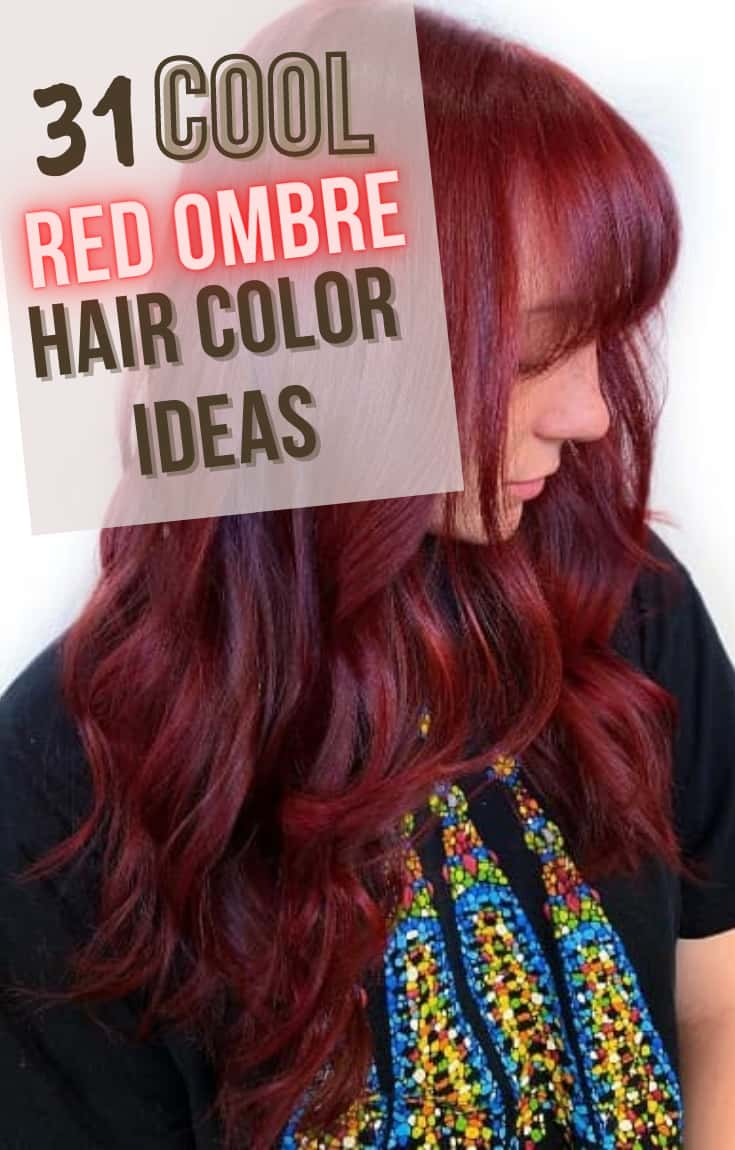 Are you too busy to go through all the ideas, you can try to save this pin to any of your Pinterest hair board. This way you can come back and take a look later.
A quick reminder, if you want something reddish ranging from stylish to full-blown color that is blending with other colors, you'll love this whole idea.
In addition, If you have curly hair and want to try out some coloring, I have also written a post on the best curly hair color ideas for every lady do well to check it out if it's something you're interested in.
1. Black-Red Ombre Hair Color
The first idea on my list is the mixture of black and red, and the shoulder-length Bob haircut makes it look cooler and glam to the eyes. If you're in love with this idea, do not hesitate to try it out.
But always keep in mind your present hair color has a deep role to play in the next achievable color.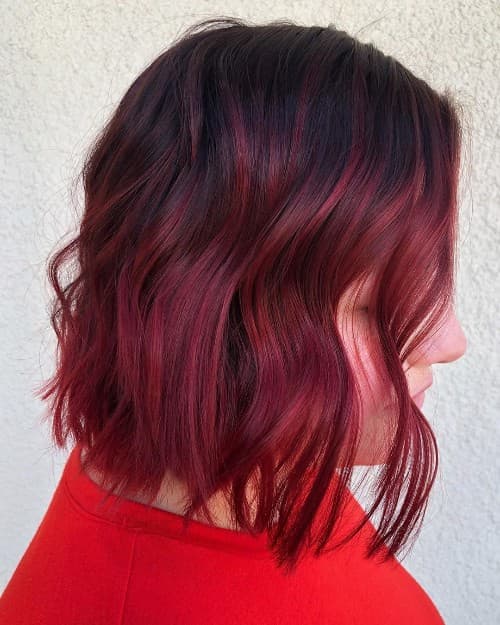 Were you thinking of coloring your hair like this? Don't worry; we got you covered with a video tutorial. But what about the haircut can you do yourself?
2. Wine Red Ombre for Curly Hair
Imagine you're enjoying and rocking your curly hair, and still have some spray of wine red color on it. Well, what you're about to see is exactly what it would look like.
Also, if you're interested in turning your wavy or straight hair, do well to check out my post on the curly girl method for beginners and the curly girl method before and after pictures – those posts are a good way to start.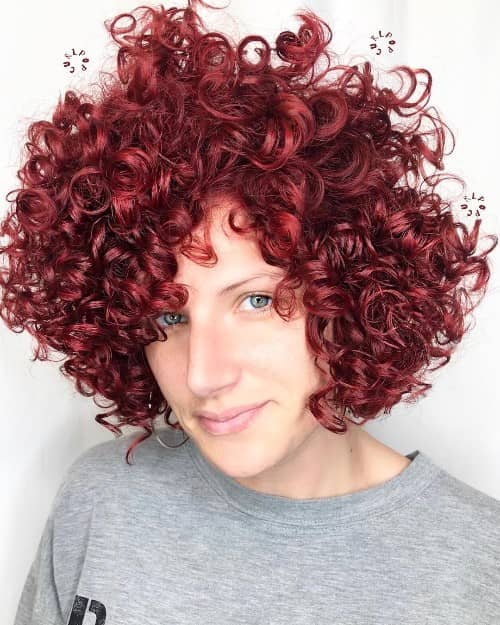 Red Ombre DIY Tutorial
If you're on a budget, a DIY lady, or you don't have time to go to a salon, here is a quick video tutorial that would teach you everything you need to know about dyeing your hair ombre color at home.
Of course, you don't need to pay 10-30 bucks to a hairstylist or spend 1 hour before you achieve the long-awaited red color. All you need is your complete materials, as shown in the video. Then follow the step-by-step guide, and you are good to go.
3. Curly Ombre Red With Bangs
Adding multiple colors to any type of hair can be technical in most cases. That is to say: sometimes you need the helping hand of a professional hairstylist to achieve this kind of perfect color without damaging your healthy hair.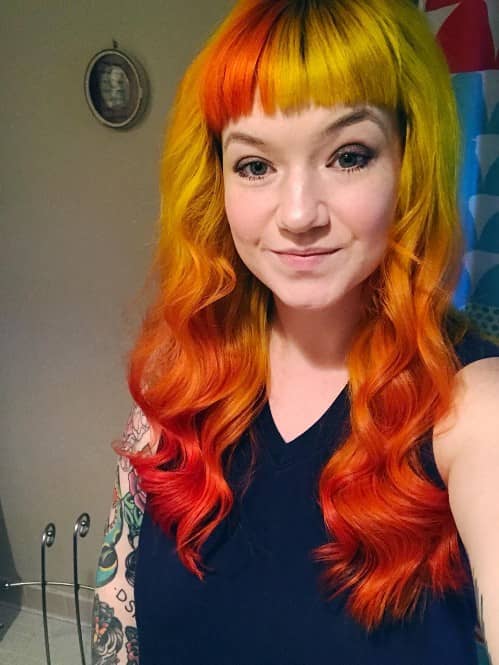 4. Red Ombre Tint Shoulder Length + Bangs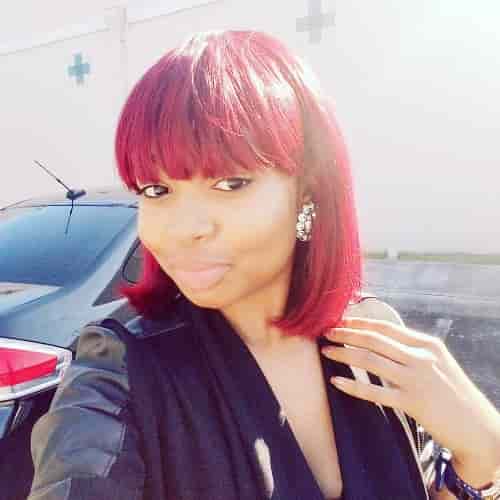 5. Black-Red Ombre Box Braid
It's always about short, long straight, or wavy hair, sometimes most women want to try something stunning with braids and this is a good idea to play around with.
Also, I wrote a post on cool and inspiring ombre braiding hair color ideas that you shouldn't miss this year. I am sure you can't afford to miss these ideas if you're an African or African-American lady.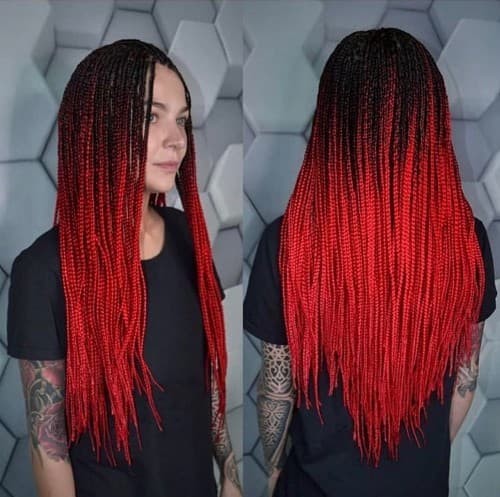 Ombre doesn't end with straight, curly, and wavy hair; a braid can also be paired.
Black-Red Ombre Shoulder Length Curl Haircut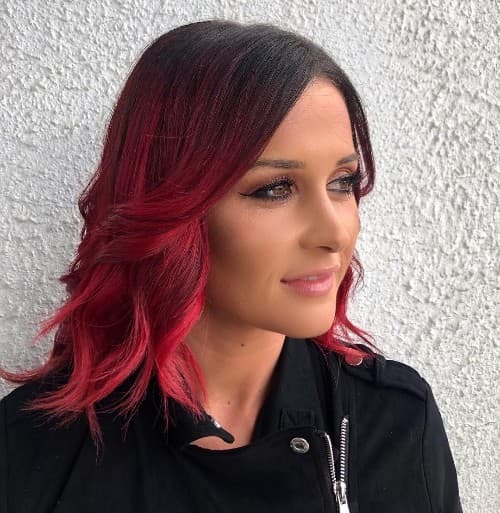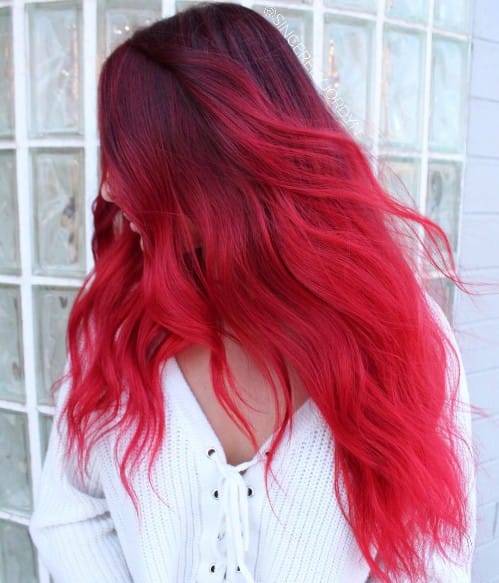 Black+ Fire Red Ombre Hair Color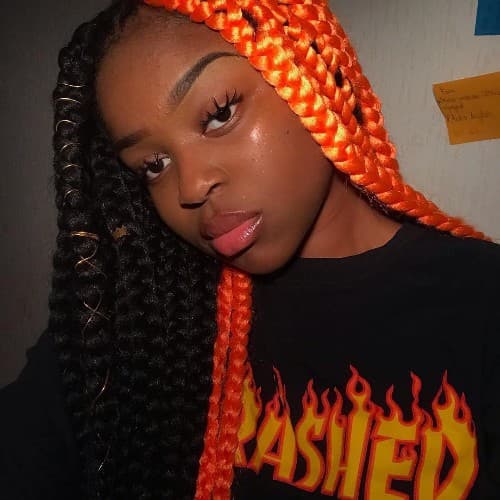 Textured Bob Cut + Hidden Yellow Ombre + Fire Red Ombre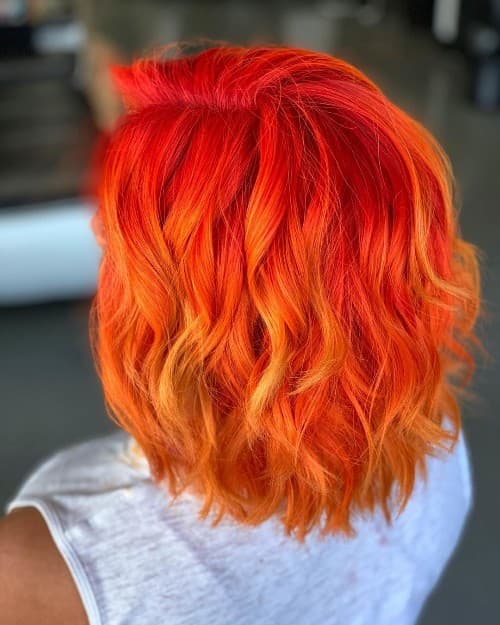 Brown-Dark Red Ombre + Hidden Fish Tail Braid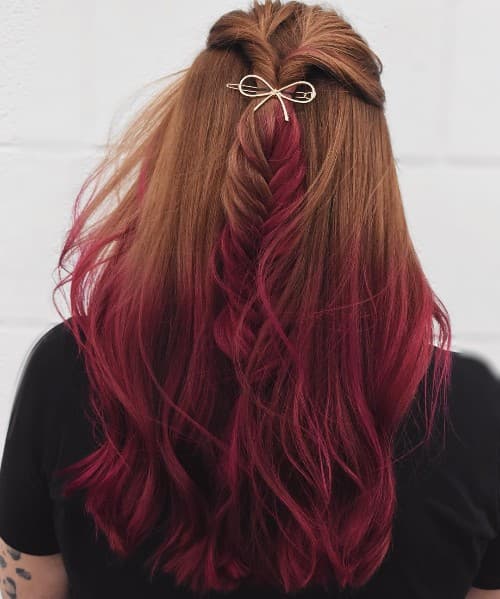 Classic Red – Blonde Ombre Hair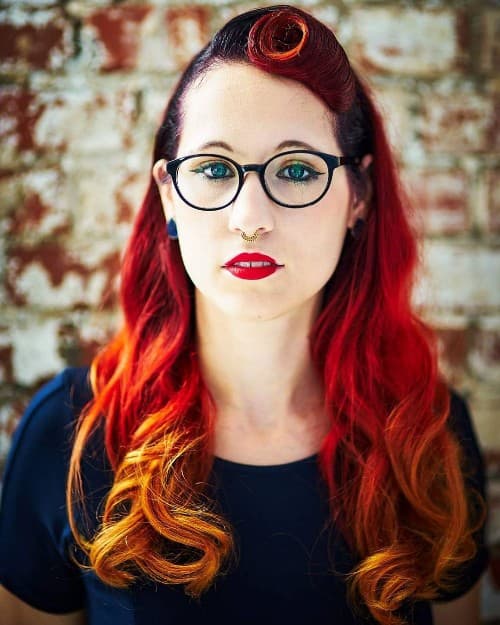 Coarse Dark Red – Blonde Ombre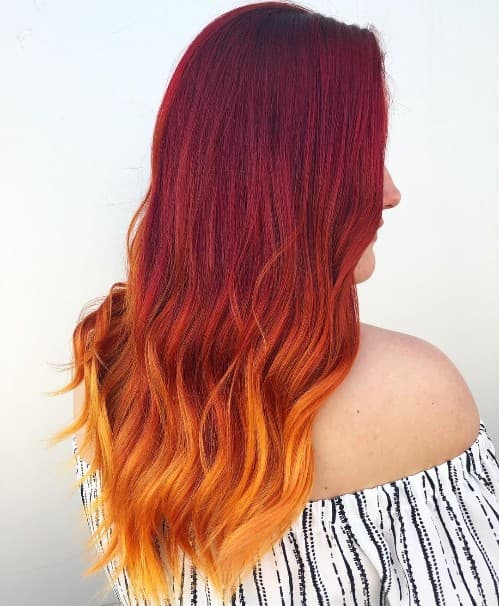 Cover Black – Red Color Idea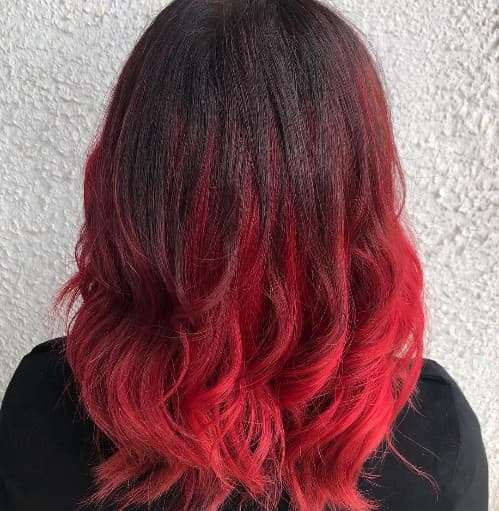 Curly Black and Red Ombre Hair
Dark Purple – Fading Red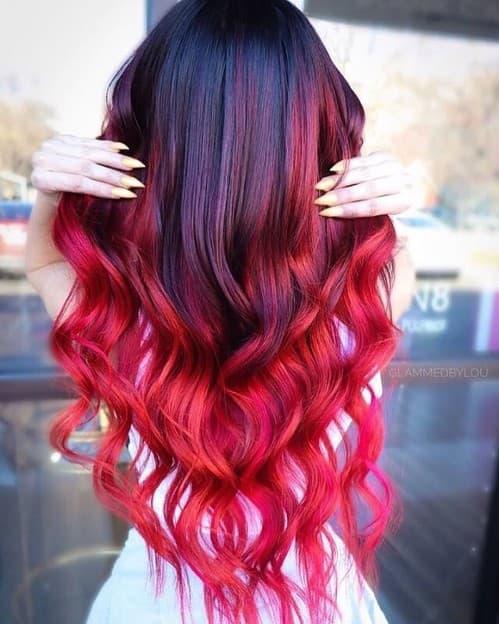 Dark Purple-Red Curly Ombre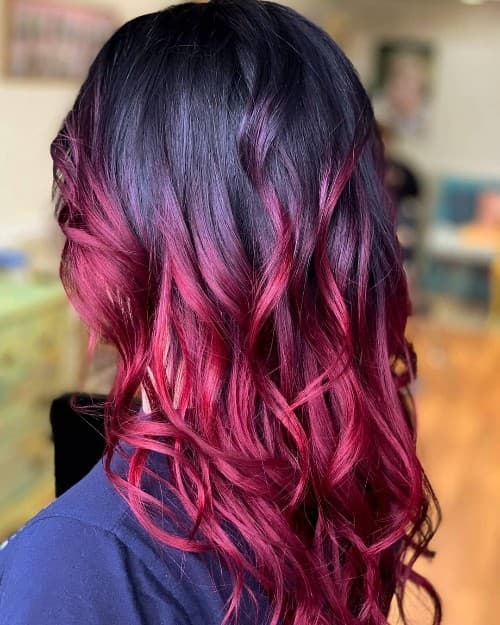 Fading Red Ombre Hair Color With Bangs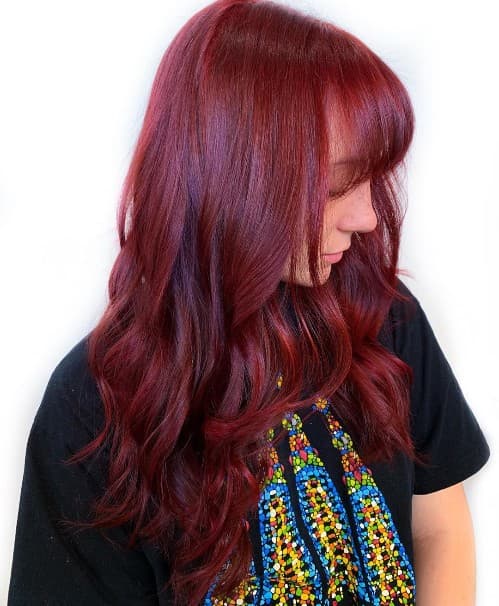 Deep Black- Red Hair Color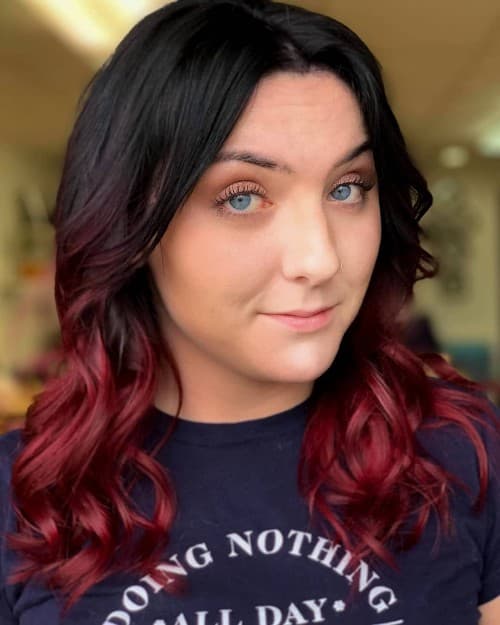 Deep Purple – Dark Red Hair Color
Chun Red – Blonde Ombre Hair Color For Straight Hair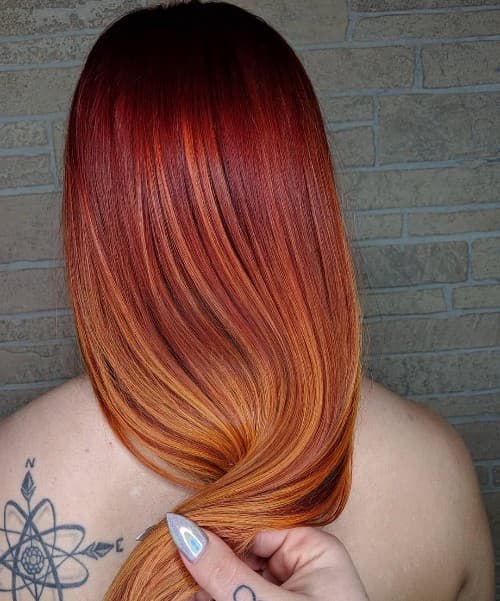 Fluent Ombre Hair Color
Red + Creamy Ombre Fish Tail Braid Hair Style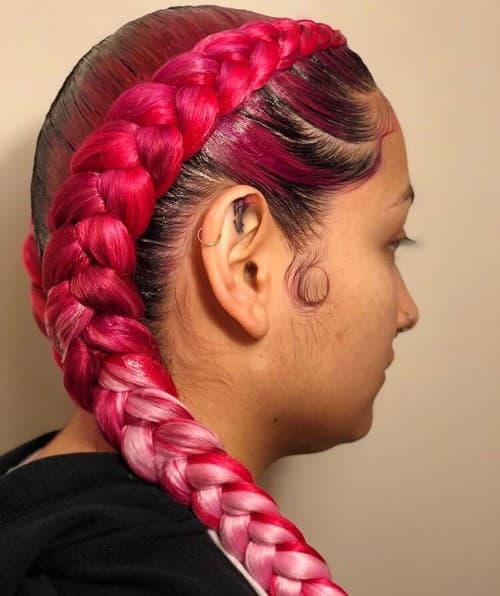 Red – Milky Ombre Hair Color Idea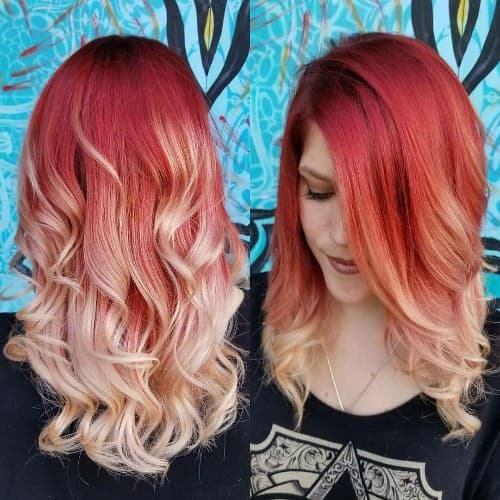 Minute Black + Red Hair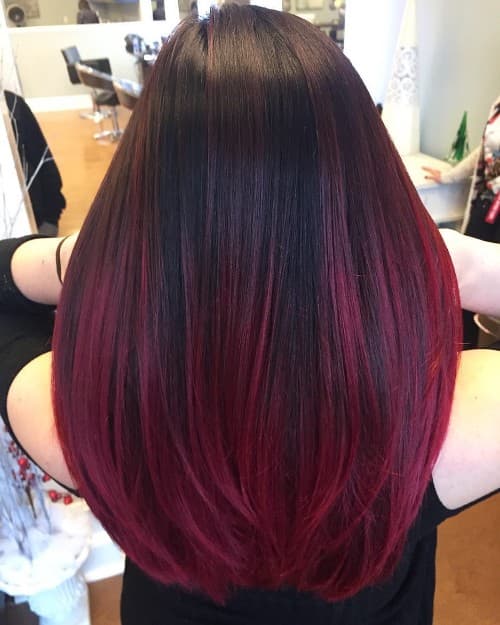 Styling Black-Red Color Idea For Shoulder Length Haircut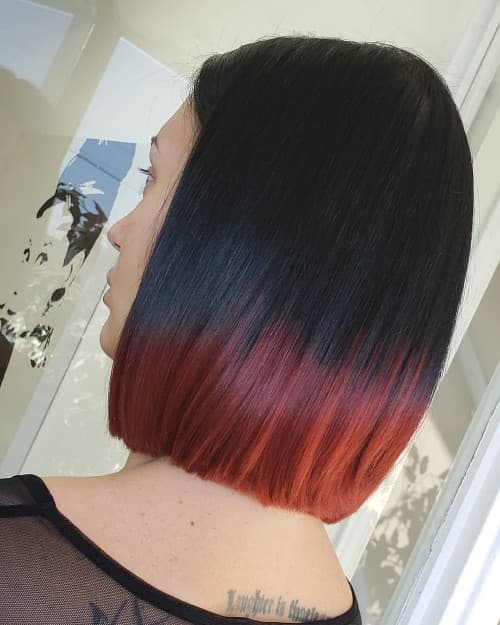 Classical Light Purple – Blown Red Hair Color Idea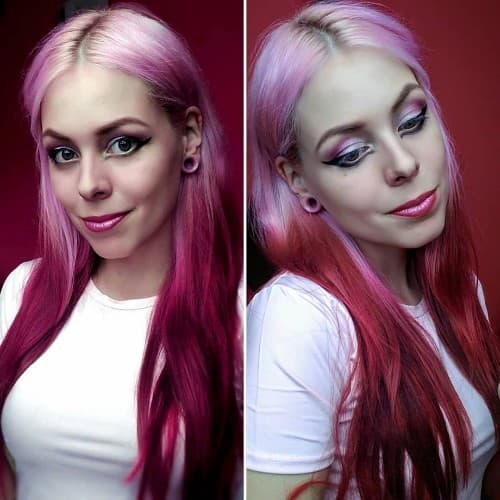 Natural Black + Red Color For Jawline Bob Haircut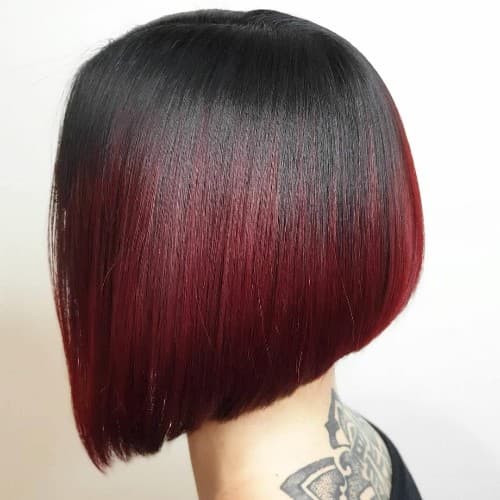 Full Blown Dark Red Hair Color For Curly Hair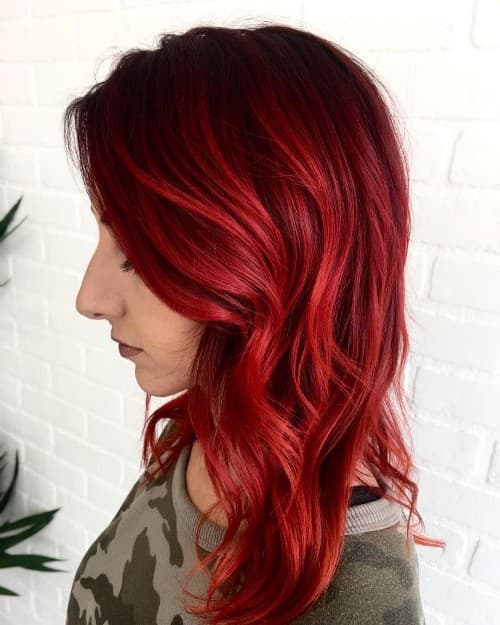 If you're here that means you have reached the end of my ideas and I am to believe that this post was somehow helpful to you.
Now, it's time I hear what you have to say.
Which color idea in today's post do you think is worth your money and time? And are you going to give it a try any time soon?
Or maybe you didn't see any that suits and satisfies your taste.
Either way, do let me know by leaving a comment because I am very sure I have resources that would be quite enough to help you decide what to try next.