Hair Coloring
31 Red Ombre Hair Color Ideas For Short And Long Hair
Want some brilliant red ombre hair color ideas to choose from this season? Then YOU ARE IN THE RIGHT PLACE.
Only a novice will say all RED is Red. My dear, all red is not the same.- Mark J. George. For the past years of your life, especially during seasons like Christmas and new year. You and I know that One color is always the banger all over the world.
Here is a compiled list of red ombre hair color. The best part? All the color styling ideas here works for all types and length of hair. So if you want a sexy and brilliant red blending with other colors, you'll love this whole idea. But before then check out our 40+ best curly hair color ideas for every lady
Biased Black-Red Ombre Hair Color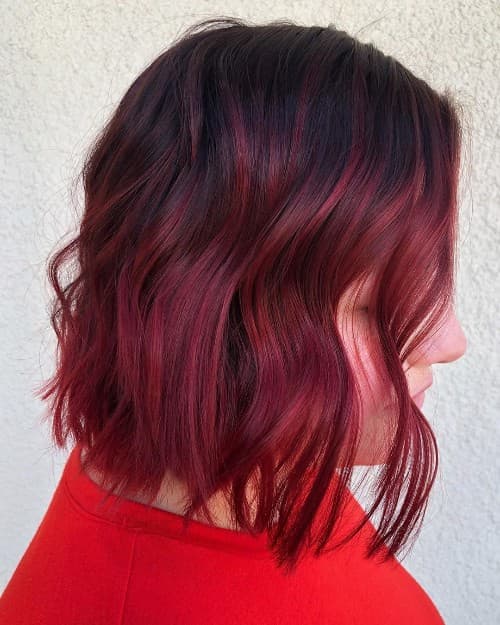 Were you thinking of coloring your hair like this? Don't worry; we got you covered with a video tutorial. But what about the haircut can you do yourself?
Red Wine Ombre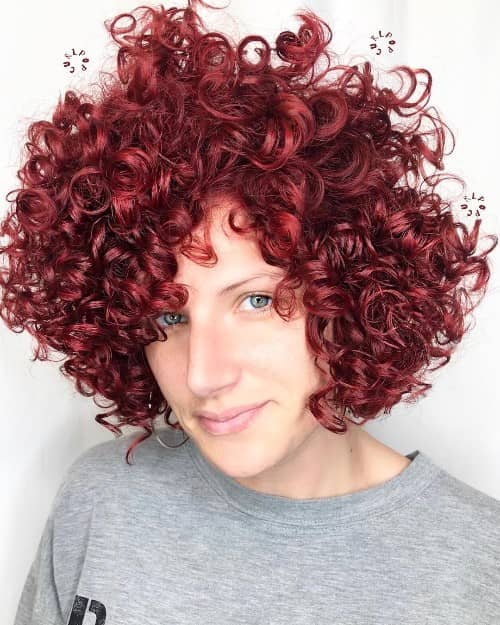 Adding colors to curly hair can be technical in most cases. That is to say: curly hair requires a professional hairstylist to achieve a perfect color without damaging the curls.
Red Ombre DIY Tutorial
Of course, you don't need to pay 10-30 bucks to a hairstylist or spend 1 hour before you achieve the long-awaited red color. All you need is your complete materials, as shown in the video. Then follow the step by step guide, and you are good to go.
Curly Ombre Red With Bangs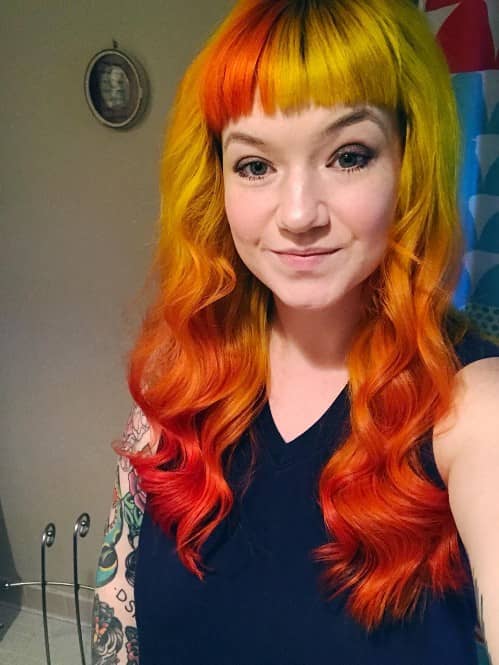 Red Ombre Tint Shoulder Length + Bangs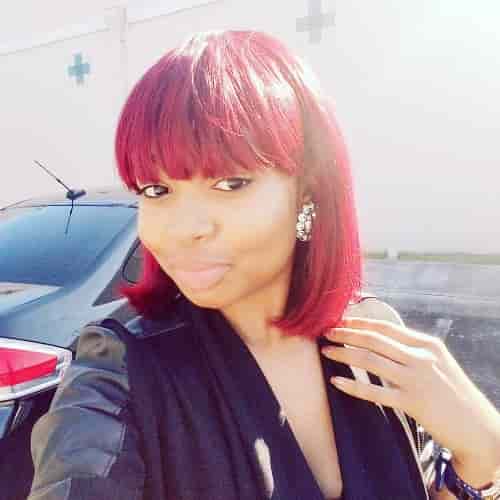 Black-Red Ombre Box Braid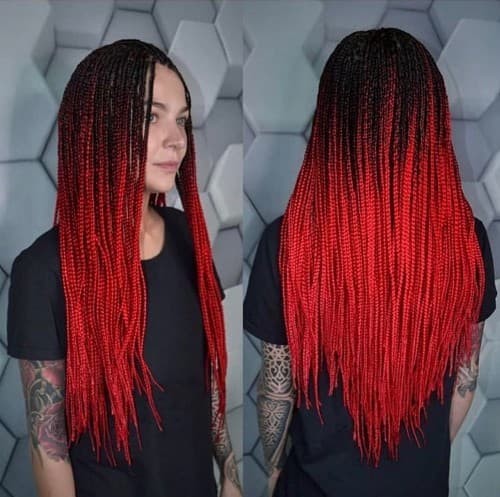 Ombre doesn't end with straight, curly, and wavy hair; a braid can also be paired.
Black-Red Ombre Shoulder Length Curl Haircut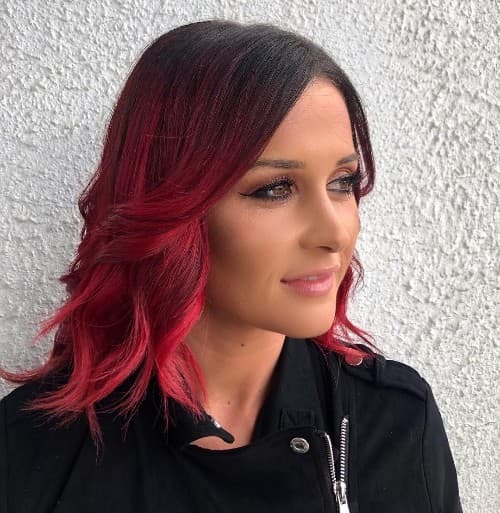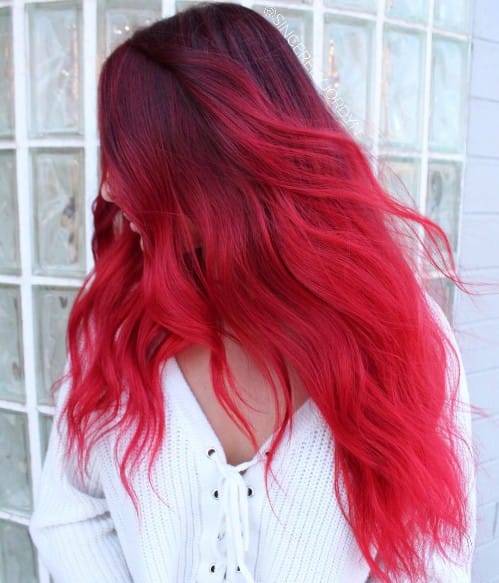 Black+ Fire Red Ombre Hair Color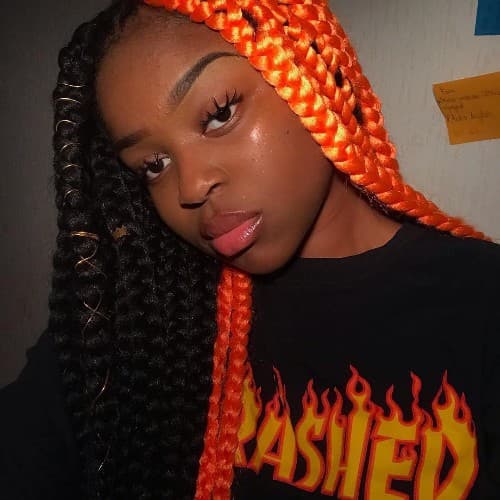 Textured Bob Cut + Hidden Yellow Ombre + Fire Red Ombre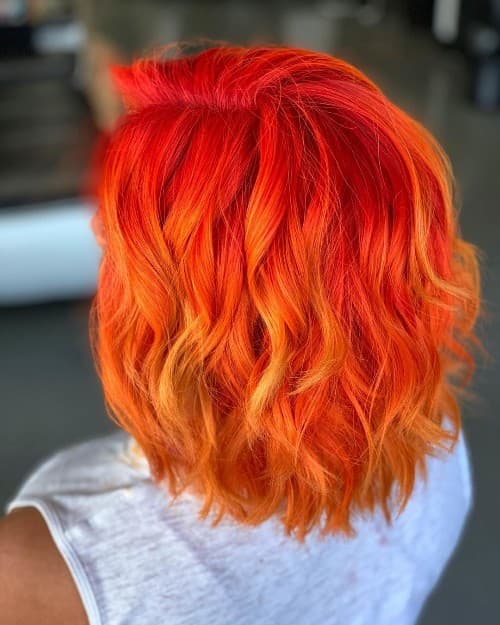 Brown-Dark Red Ombre + Hidden Fish Tail Braid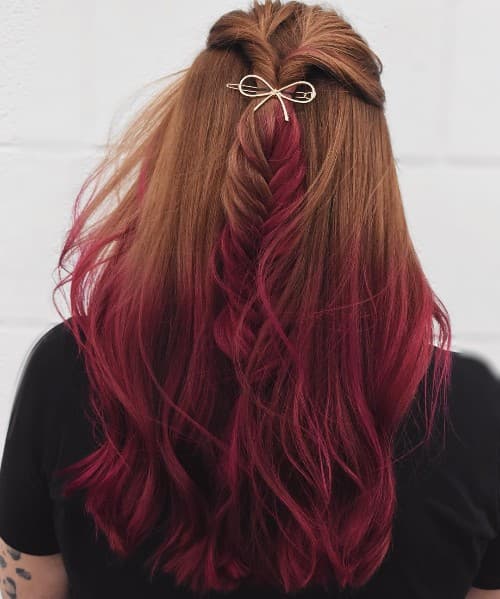 Classic Red – Blonde Ombre Hair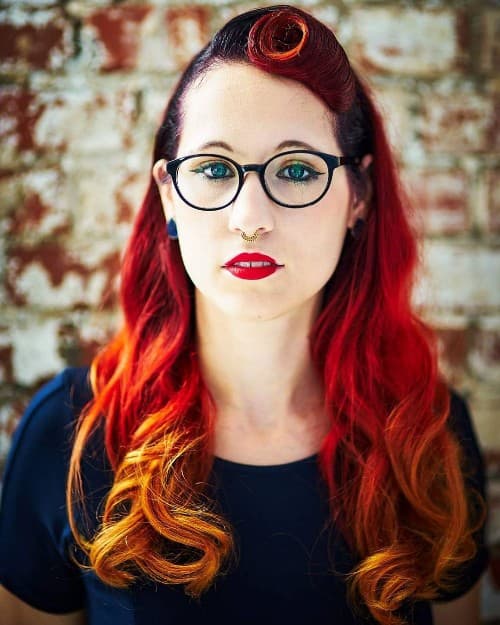 Coarse Dark Red – Blonde Ombre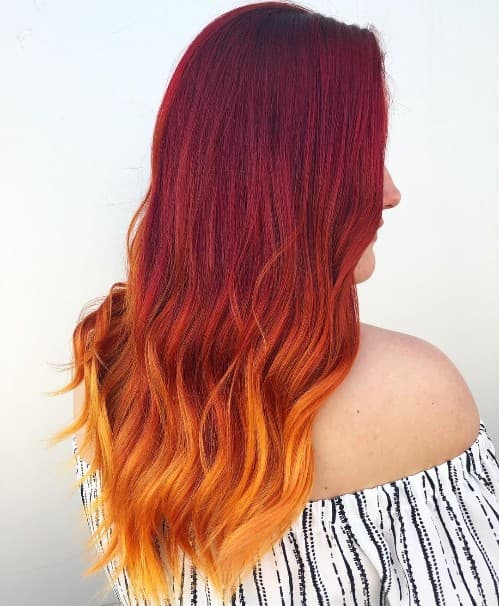 Cover Black – Red Color Idea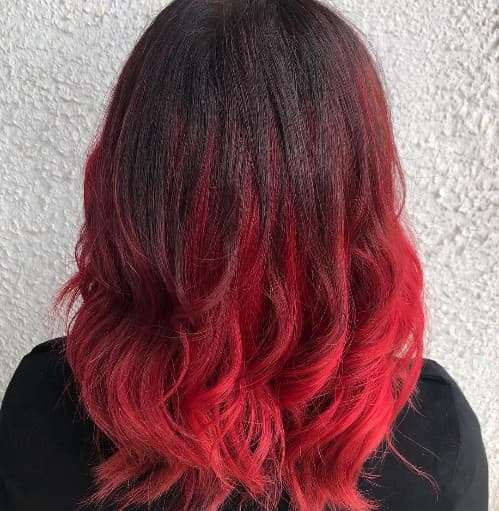 Curly Black and Red Ombre Hair
Dark Purple – Fading Red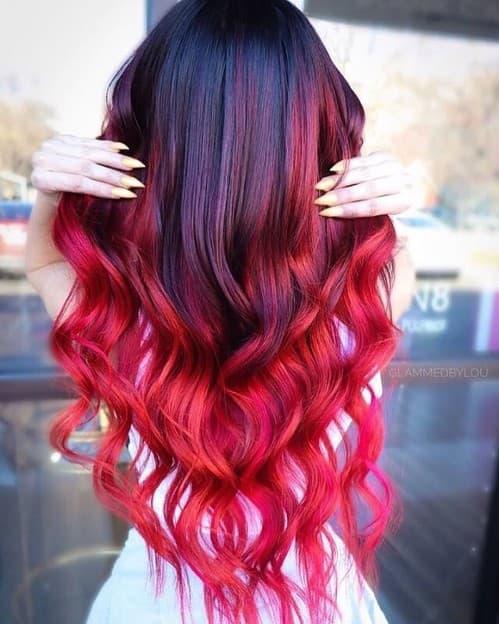 Dark Purple-Red Curly Ombre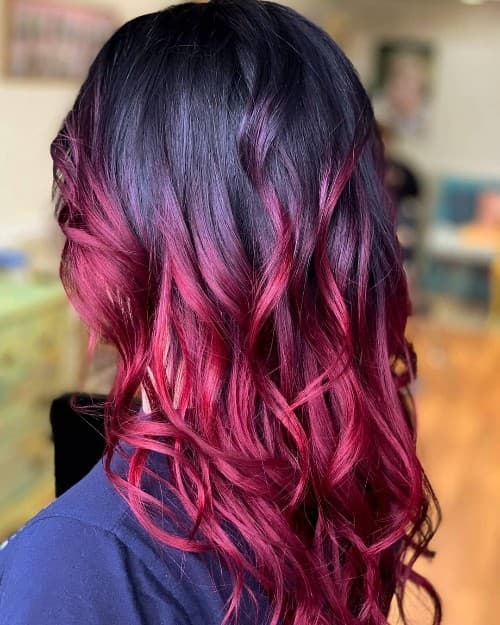 Fading Red Ombre Hair Color With Bangs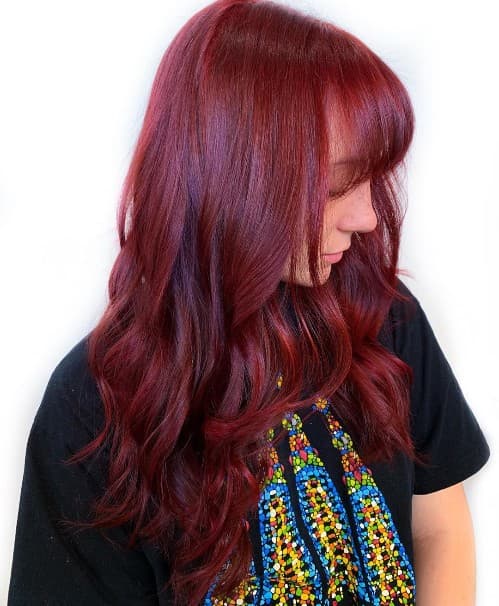 Deep Black- Red Hair Color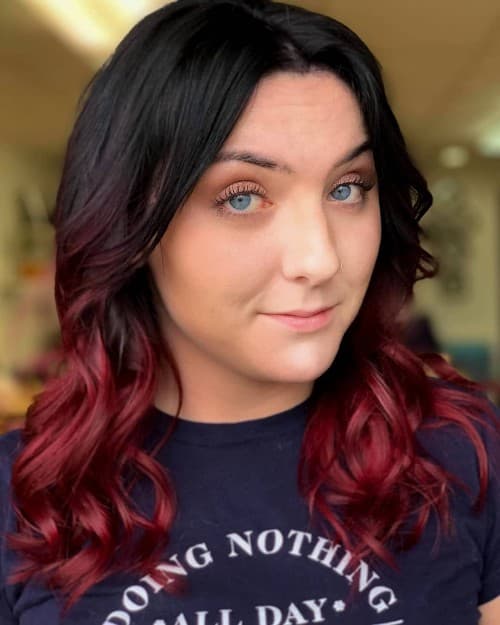 Deep Purple – Dark Red Hair Color
Chun Red – Blonde Ombre Hair Color For Straight Hair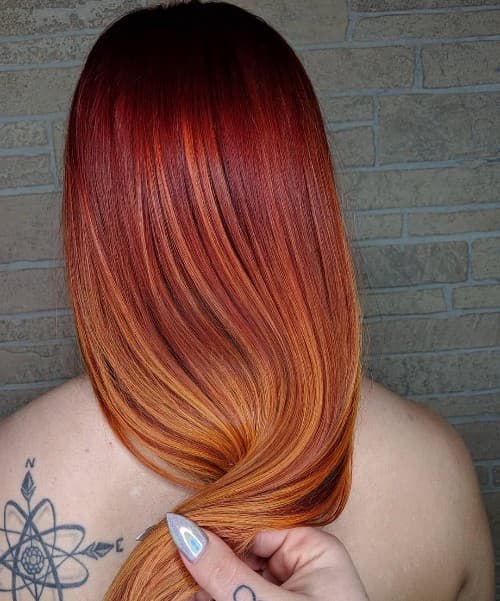 Fluent Ombre Hair Color
Red + Creamy Ombre Fish Tail Braid Hair Style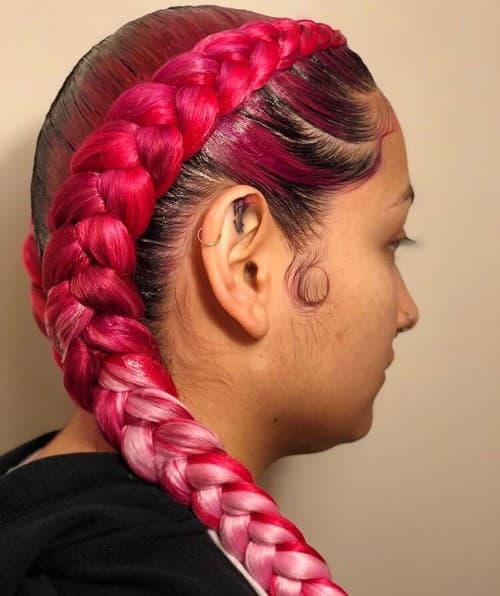 Red – Milky Ombre Hair Color Idea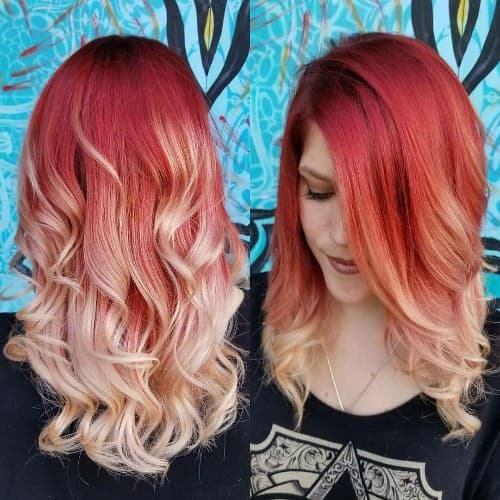 Minute Black + Red Hair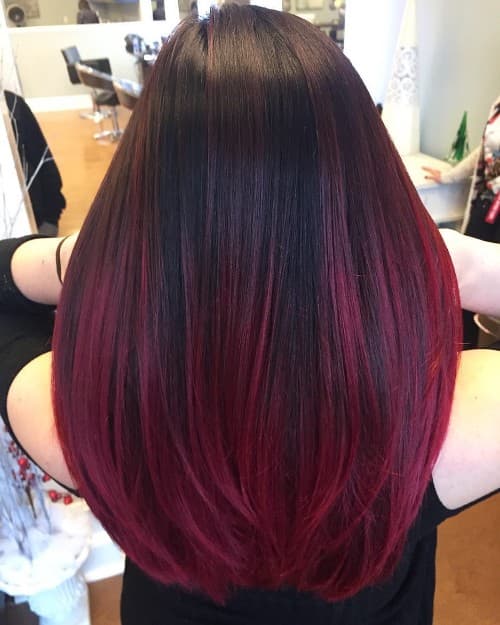 Styling Black-Red Color Idea For Shoulder Length Haircut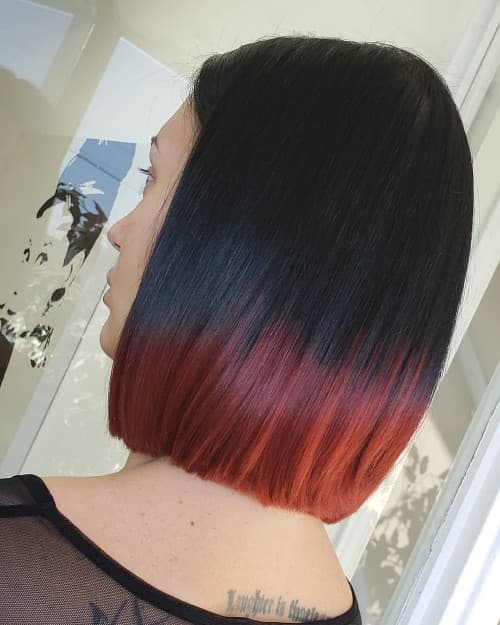 Classical Light Purple – Blown Red Hair Color Idea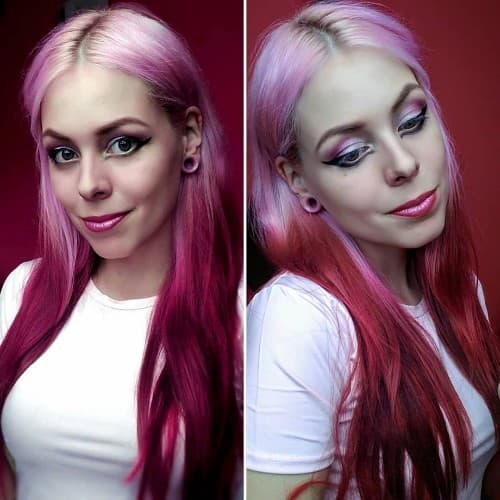 Natural Black + Red Color For Jawline Bob Haircut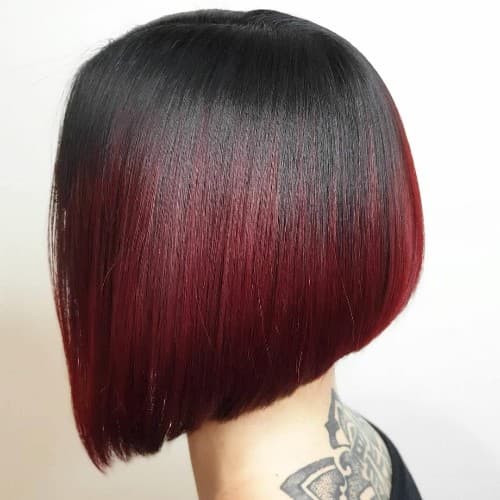 Full Blown Dark Red Hair Color For Curly Hair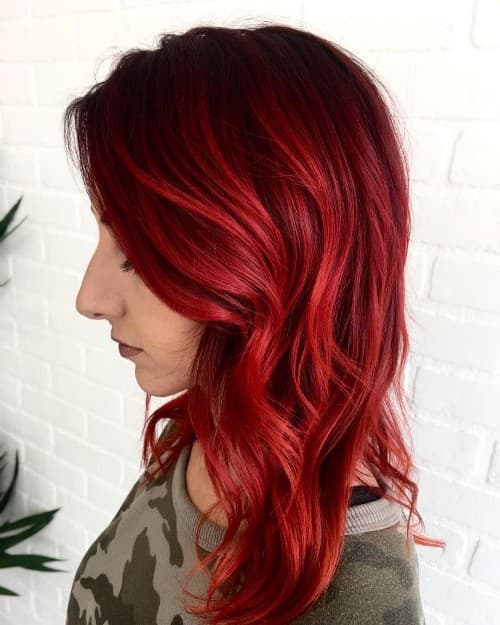 Now I would like to hear from you:
Which idea in today's post are you going to try first?
Or maybe I didn't include and mention your favorite red ombre hair color.
Either way, do let me know by leaving a comment. Right Now.