Mayvenn hair looks cute and simple. No doubt ladies has been flaunting it all year round on instagram. Three days ago after watching all the pictures and videos on instagram, I knew that this cute and colorful appearances definitely worth sharing.
Inspite that fake hair extension is now the biggest fear of ladies this day. All the ladies that have worn mayvenn hair extensions, confirmed that it is unique virgin hair as claimed.
We All Know That:
There are lots and lots of unique hair brands out there. But choosing the right hair extension that will suit your face and skin color could be a difficult task. Unless you seek the help of a professional hair stylist or a guide book.
Popular Mayvenn Hair Extensions Currently Available.
As at the time of writing this article. There are over 12+ hairstyles available on mayvenn hair website, but this five are hot cake all over the world. They are viz:
Brazilian Straight.
Malaysian Body Wave.
Loose Wave (Brazilian).
Deep Wave (Brazilian).
Curly (Brazilian)
Now beautiful lady, here are the 17 cool appearances that will inspire you to wear mayveen hair extension this coming season.
Celebrity Mayvenn Deep Wave Hair
She looks cute and smart in her brazilian deep wave hair. She is one of the popular blogger that has rocked mayvenn hair without complaining.
Body Wave+ Half Braid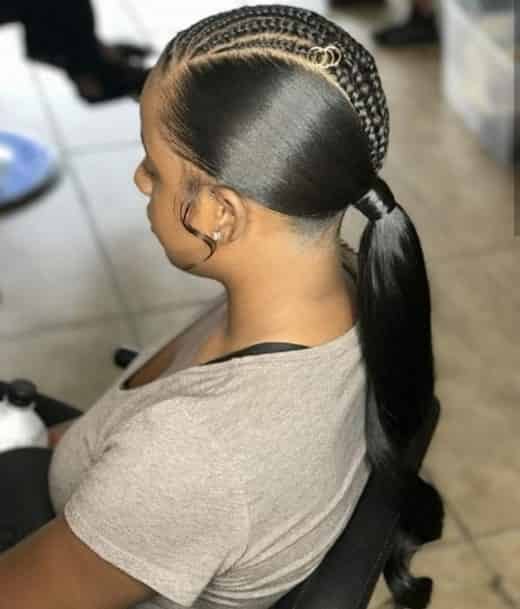 Feeling the big girl heat with this hairstyle can be viewed wrongly. One thing about this hairstyle is that it won't look good for everyone. But you can still give it a try.
Cute Brazilian Straight
Mayvenn Brazilian Deep Wave + Wand Curled
Mayvenn Peruvian Water Wave
Colored Mayvenn Straight Hair
Dyed Mayvenn Body Wave
Mayvenn Hair Water Wave
Rocking Long Body Wave Plus Spray
Brazilian Hair Extension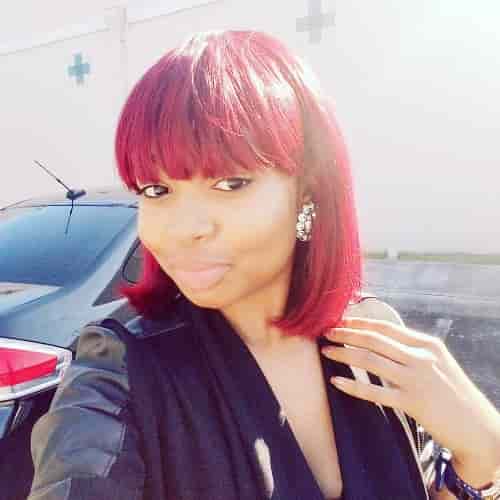 Photos Credit: [1,2, 3, 4. 5, 6]
How Much Does It Cost? Is It Worth The Price?
Mayvenn hair extension do costs around $55 to $270, but you still get 10% discount. I know that this price tag is no where cheap, but it definitely worths it price. Come to durability, if properly taken care of, you can rock mayveen hair for a year and six months with full satisfaction.
How To Care For Mayvenn Hair Extension
Don't comb your wig roughly or with too much force. Combing your weave too hard leads to shedding or total damage.
Use disentangling products and make sure hair is wet while disentangling.
Use hair products like you do for your natural hair. But avoid too many of them.
Wash often and dry after conditioning.
I don't need to tell you that you shouldn't just base on one extension, weave or wig. Try as many hair as possible, but don't break your bank.
How Long Does Mayvenn Hair Last Before It Gets Totally Damaged?
Mayveen hair weave, extension and wigs can last as long as 2 years. Don't even think it's impossible. When you manage it the way you treat your natural hair when you want it to grow, it will last up to this.
Final Thoughts
You and I know that this mayveen hair extension, weave and wig are relatively expensive. $55+ is not a joke. So taking care of the hair to enjoy the maximum satisfaction should be your top priority. Keep in mind that there are lots of fake mayvenn hair distributors out there. It is advised you order from their official website.