I really understand how difficult it is to manage frizzy hair and how challenging it can be to find the best suitable haircut. So if you're looking for the best low maintenance haircuts for frizzy hair, that would fit you.
Don't worry, this post got you covered.
Recently, I figured out many people go through an uphill climb to fix frizzy hair. But I tell you today that a good way to start is choosing a haircut to help fight frizz.
In this post, I will be sharing some inspiring haircuts for frizzy hair that are considered low in maintenance and some helpful details you should know.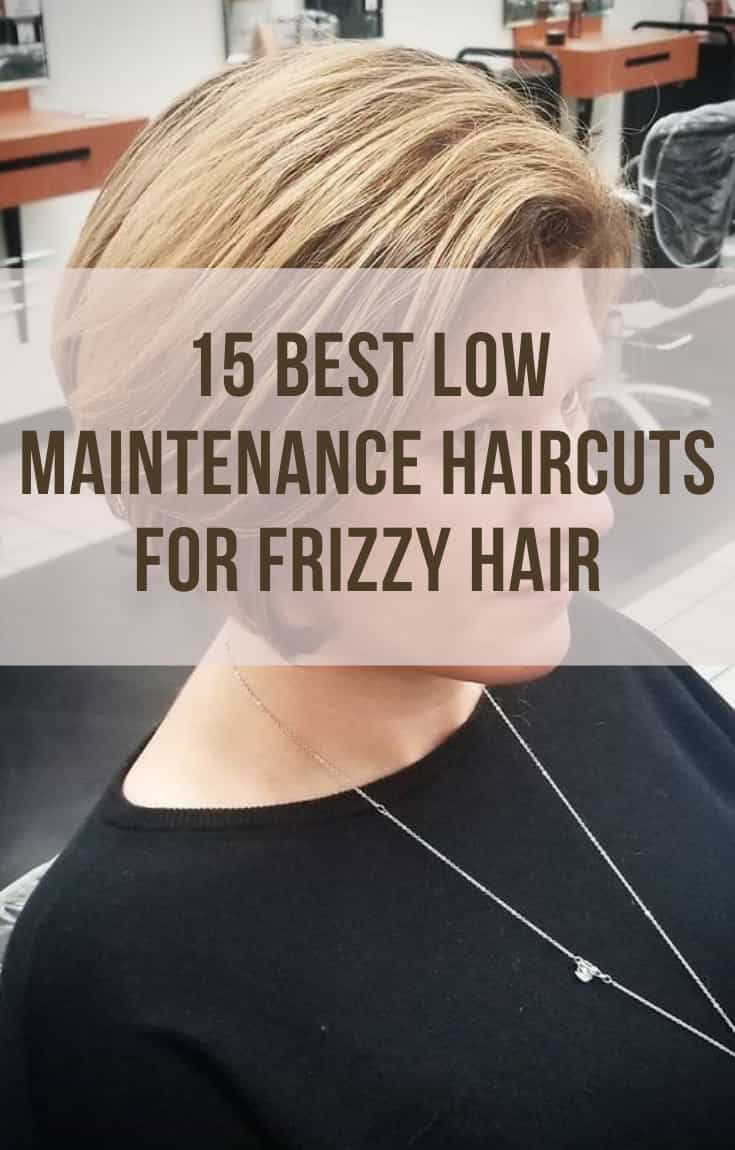 Best Low Maintenance Haircuts for Frizzy Hair
Before we proceed, I would love to answer some of the frequently asked questions about frizzy hair and the best haircut to fit in.
Also, I recently wrote a post on the best low maintenance medium length haircuts; if it's something you're interested in, do well to check it out.
Which haircut is best for frizzy hair?
According to experts, short haircuts tend to fit in well with frizzy hair. But being specific wouldn't be fine in this situation because there are many options. I would always recommend you go with short haircuts that would fit your head, body, and face shape.
How do I fix frizzy hair?
Sometimes the weather condition of a place decides if frizzy hair can be repaired or not. But first, to fix frizzy hair, you need to cut off the dead and dry ends, use correct hair products, and caution your hair appliances when using them.
Do layers help frizzy hair?
Layers one way or the other helps frizzy hair, but in situations where environment or heat styling tools are responsible for the frizzy hair, some things like layers fail to become helpful.
Should I cut my hair short if it's frizzy?
With experiences so far, medium-length to not-too-short cut can be the best option if you have frizzy hair. Suppose that's okay with you. But you mustn't cut your hair too short.
1. Medium Length Low Maintenace Bob Haircut
One thing about this haircut is that it can always fit in with any hair. The stylist has to style it in a way ith would fit your face. Also, remember the rule is no blunt end.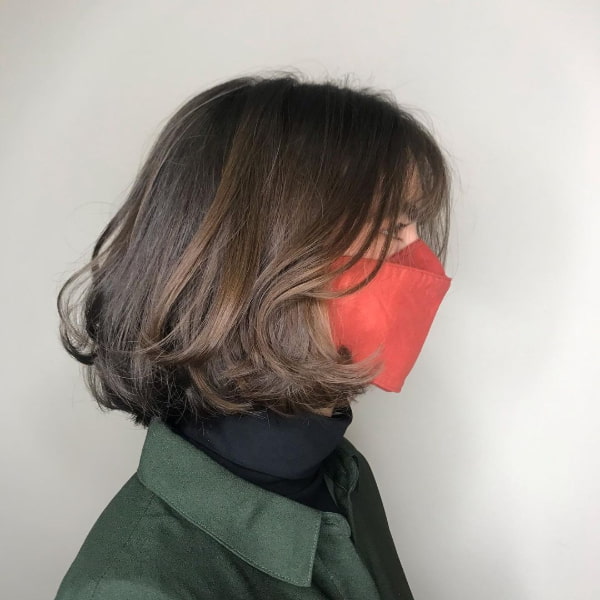 2. Shag Haircut
Shag haircut would be great if your frizzy damage didn't spread too much. And that is if you don't want to cut your hair as well. I really like the way this haircut looks on her.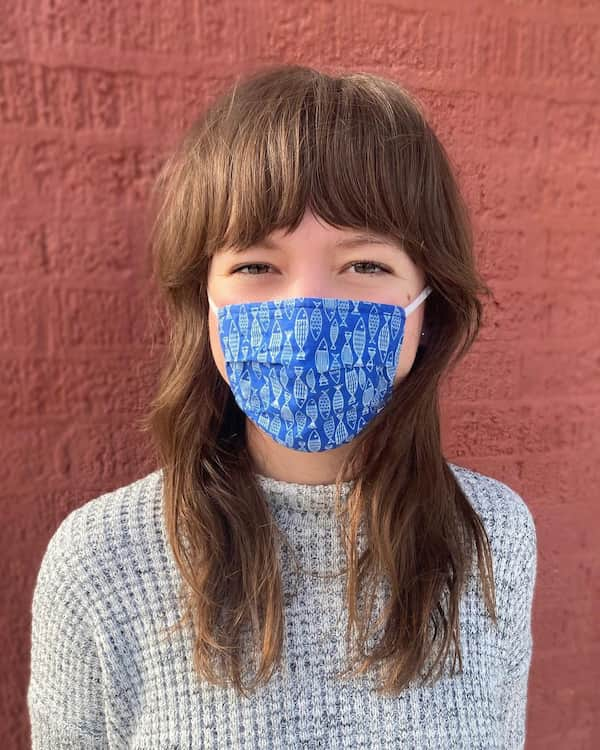 3. Layered Short Haircut
The next on our list here is this nicely styled layered haircut. One thing about this haircut is that it might not fit well for some faces, a typical example are women with fat or oval face.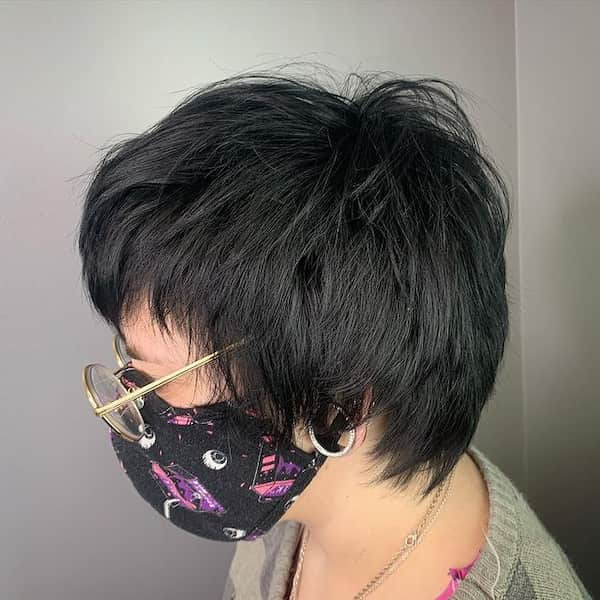 4. Layered Special Bob Haircut
I really don't know what this style is called your part of the world, but here we all categorize them under the bob haircut. I called this special because it is styled uniquely. You can see that for yourself.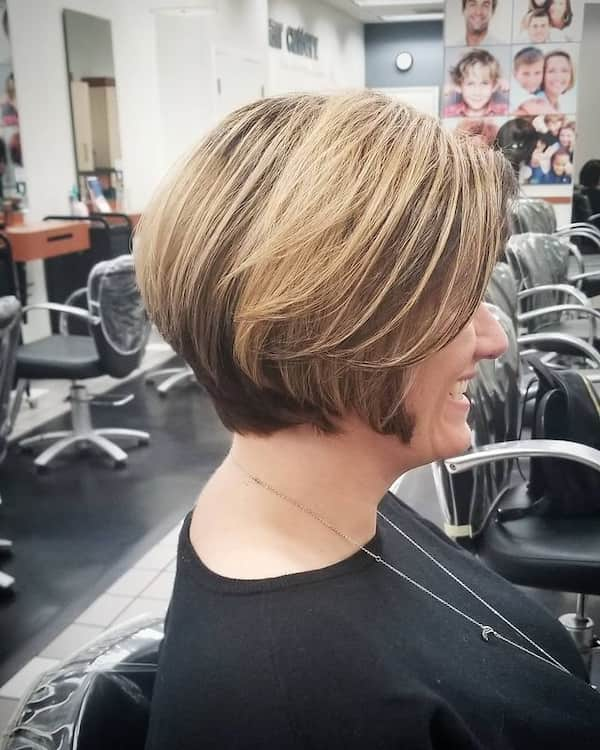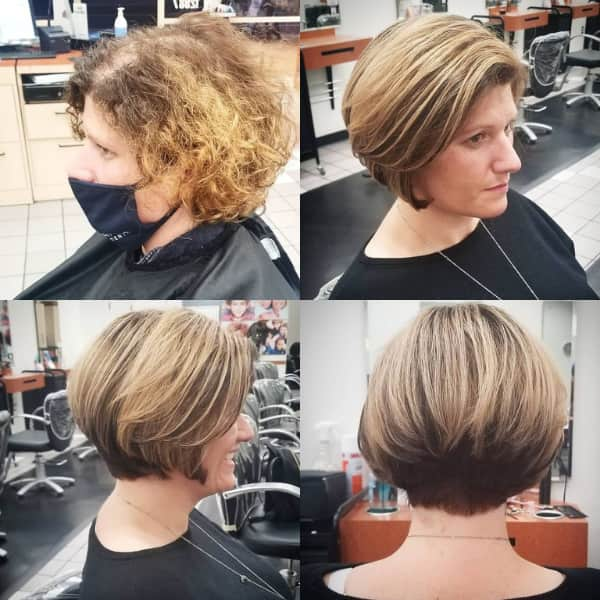 5. Thick Side-Swept Pixie Haircut
Remember I said earlier you shouldn't go too short, Right? If you wish not to go with that advice and have fairly thick and enough volume hair, this low maintenance Pixie should be your best bet.
I am so much in love with this style and how the lady is flaunting it without a second thought.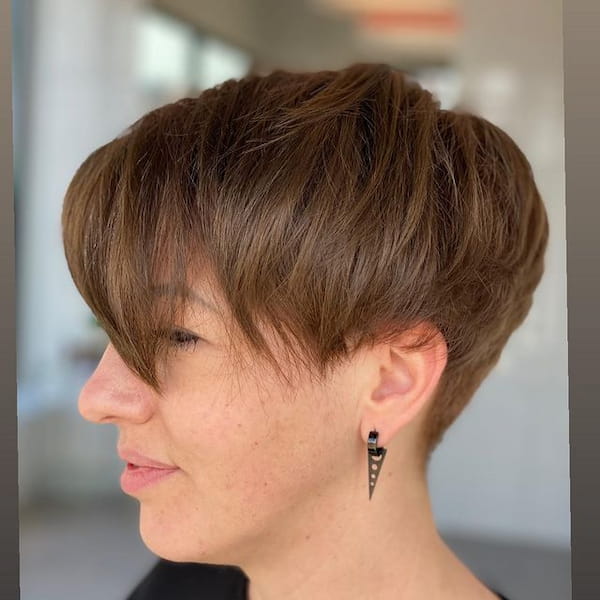 6. Thick Layered Shoulder-Lenght Haircut
Like the regular Bob haircut, this one works only for women with long and fine hair. The length alone shows that the hair requires maintenance but not that much, that's only if you know how to manage your hair one time.
Else you would be running up and down now and then trying to keep your hair at bay.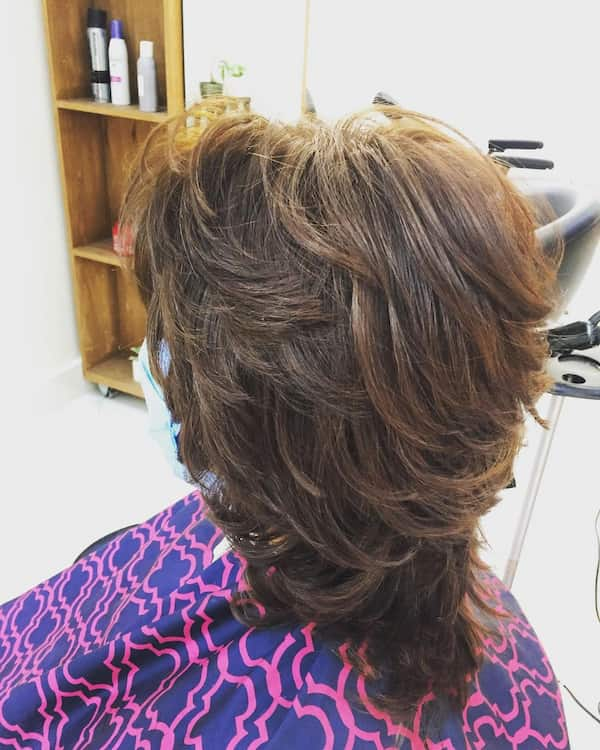 7. Layered Haircut For Fine Hair
This is another nice-looking style of haircut you should try out if you have fine and long hair. It's a pretty low-maintenance haircut that should fit women with all types of faces and head shapes.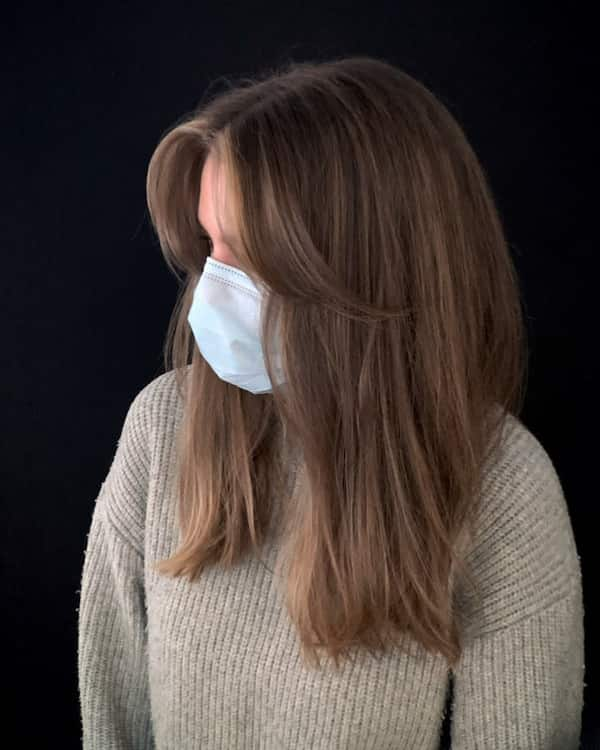 8. Shoulder-Lenght Haircut
This haircut can be called shoulder-length bob haircut; I don't know what you guys name it there. If you think this would be a nice haircut for you, I suggest you screenshot or download the image and show it to your stylist.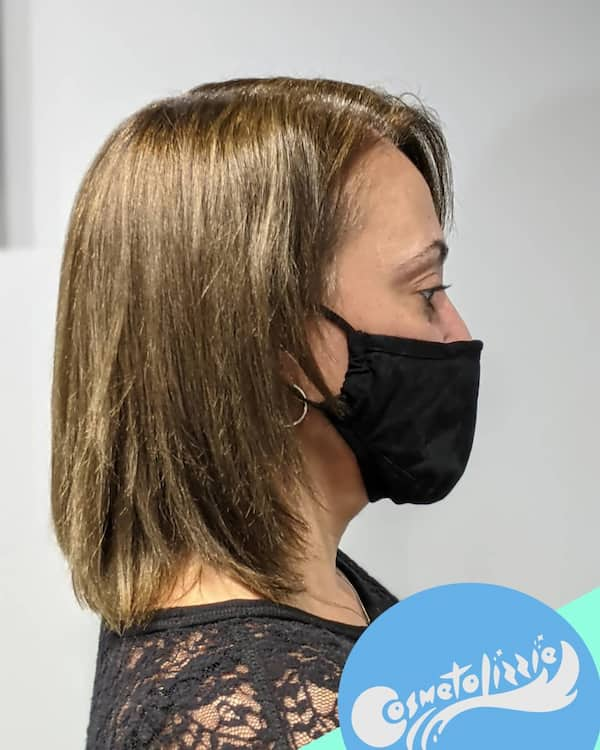 9. Low Maintenance Bob Haircut
Bob haircut is one of the most common low maintenance styles of haircuts. However, the maintenance level depends on the type of hair. If you have wavy hair, the level of care for your hair will differ from people with straight or curly hair.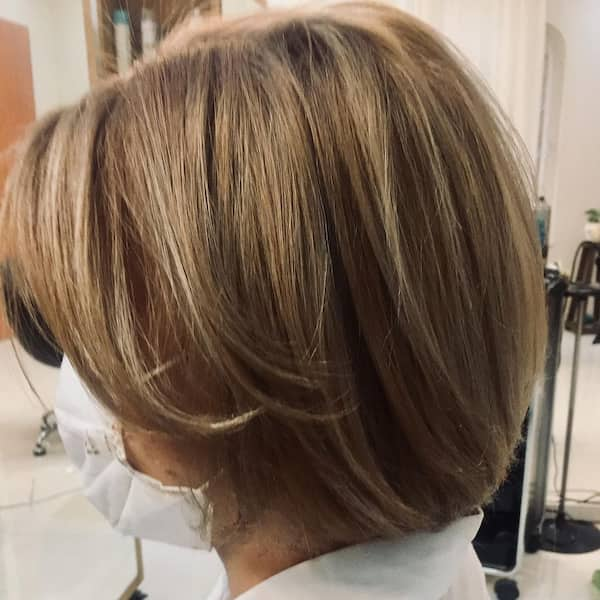 10. Shoulder-Length Bob + Bangs
I can remember when bangs were trending all over my Instagram feed. I can tell you that it was worth the trend because that stylish cut called bang creates space for your face to be seen. This is a go-ahead style to try if you want to try out bang.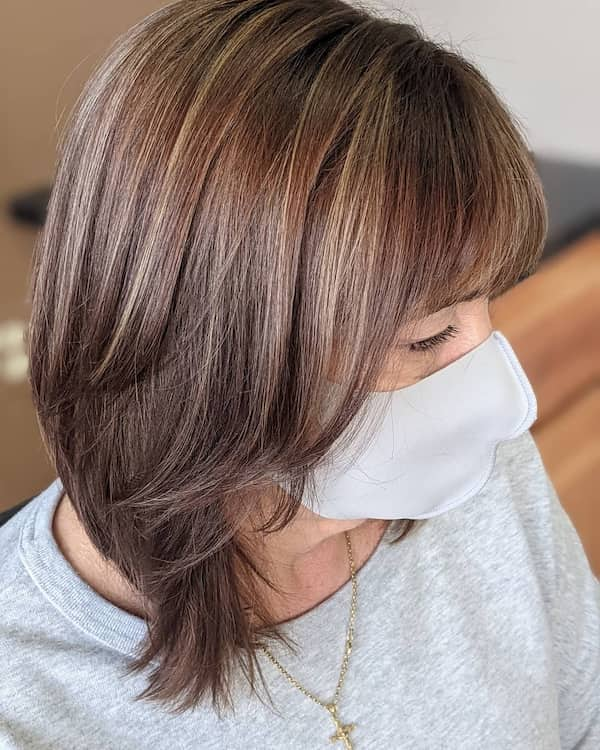 Hey, Wait! I felt you might need some products to help you manage your frizzy hair. If yes. Then Congrats, I have some best of the hair product you need.
Products That Would Help Fight Frizzy Hair
These are the best you can find online.
1. Best Frizzy Hair Deep Repair Shampoo and Conditioner
Check Shampoo Price and Conditioner Price on Amazon
2. Best Anti-Humidity Hair Spray
Check Price on Amazon
3. Best Anti-Friz Serum
If you want to check out some more products like Leave-in conditioner, Climate control gel, hair oil, and a host of others.
Please scroll down to the bottom of this page or check them on Amazon by tapping those blue-colored words above.
Let's continue with our gallery of low maintenance haircuts for frizzy hair.
11. Straight Hair Shoulder-Length Haircut
Do you remember the rule for low maintenance haircuts for frizzy hair? No blunt end. Well, this haircut obeys that rule, and this is by far the best low maintenance fizzy haircut for black women.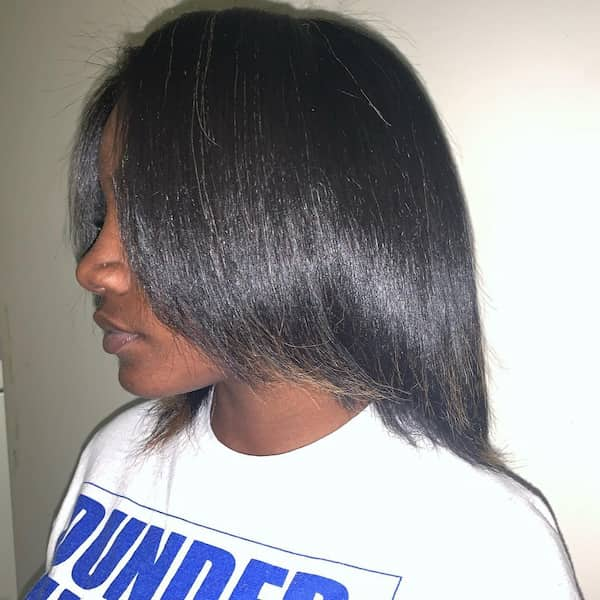 12. Low Maintenance Older Women Bob + Bangs
For older women that want to rock trend and look younger, this stylish bang can give you that without taking anything in return. This is also one of the best haircuts for overweight.
Also, what do you think about this lady's smiling face?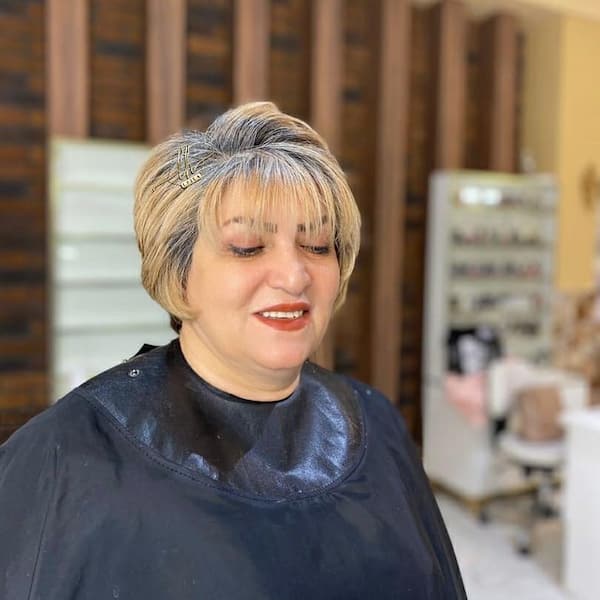 13. Short & Stylish Pixie Haircut
Older women again? Yes, again, just like younger ladies, older do battle with frizzy hair. Or were you thinking there's an age for that to happen?
If you feel like you want to try something short or new, please try out the pixie style of haircut.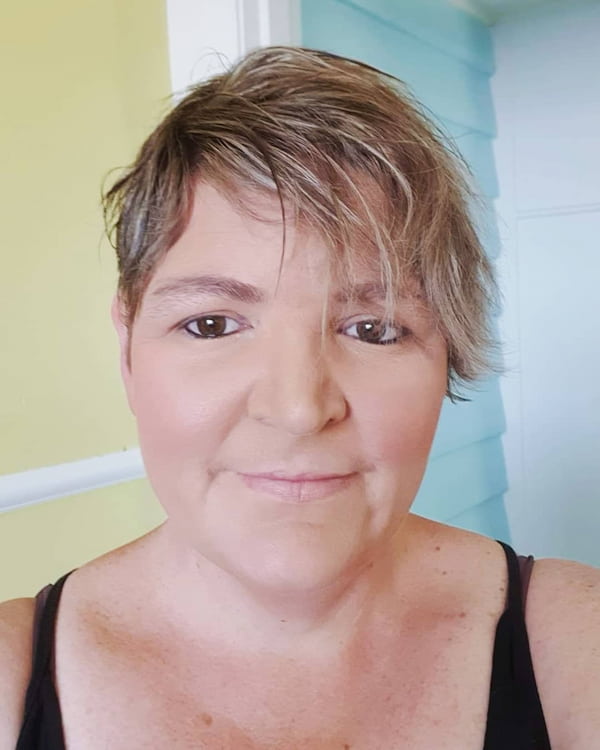 14. Textured Bob Haircut
The next on my gallery here is the textured bob. It's a low maintenance haircut you should try if you have thick, little long, and thick hair. These features would help you achieve something like this without further care.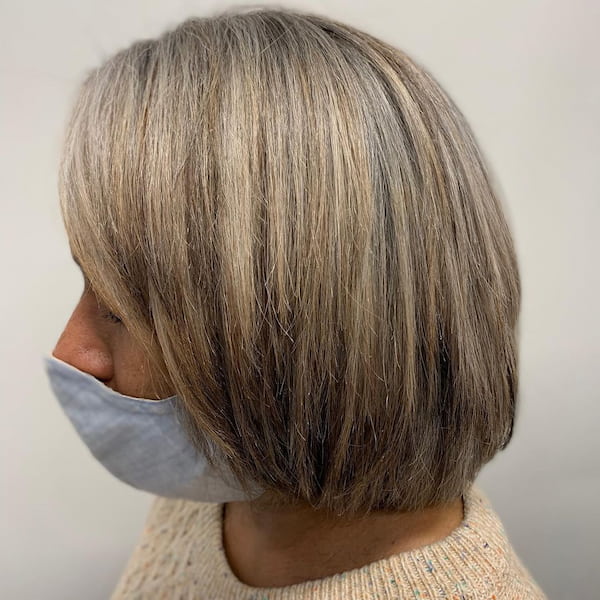 15. Textured Haircut
This Textured haircut is one of the best pixies trending a few years back on Instagram. The only thing that you need to achieve this kind of style is good volume hair.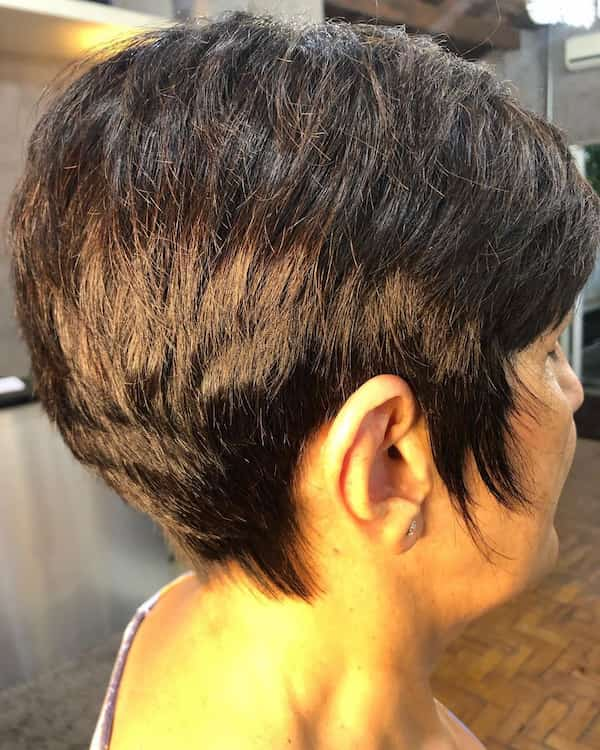 I think you have reached the end of our ideas on low maintenance haircuts for frizzy hair.
Also, here's a collection of posts that I believe you'll find helpful when it comes to choosing a haircut.
Illeisha Lussiano, the owner of Way Salon, in an interview with Glamour, once said- "My number-one styling tip when it comes to frizz is that it's most important to roll with it, especially if it's caused by humidity."
Sometimes you have to leave things the way they are because there are some situations where you can do little or nothing to repair frizzy hair.
More Products
4. Best Leave-in Conditioner
Check Price on Amazon
5. Best Climate Control Gel: Ouidad Advanced
Take away
There are many hair frizz variations, and because of this, the way you repair frizzies on different occasions differs.
If you have frizzy and dry hair, especially at the end due to color treatment or heat styling tools.
The best thing you should do are as follows;
Pause or minimize the use of a heat styling tool. Or you can use a heat-protecting spray before using the tools.
Always keep your hair hydrated.
Trim split ends every four to nine weeks. This would help minimize the frizz from spreading.
Also, avoid touching and combing your hair often.
Lastly, embrace products that would help you help keep your hair hydrated and frizz-free.
Now, which of the low-maintenance haircut in this post would you choose to blend in your frizzy hair.
Do let me know by leaving a comment below, and don't forget to share.
Pin for Later