Women
15 Best Hairstyles For Women Over 40 and Overweight
Want to see some of the best hairstyles for women over 40 and overweight? Then you are in the right place.
For reference purposes, I urge you to keep in mind that the secret of choosing the best hairstyle or haircut for yourself is simply knowing the type of hair you have.
However, I can assure you that these hairstyles are effortless and cheap to manage; they are also ideal for all occasions, wears, and glasses.
I have gathered and will continue to do so to achieve a better comprehensive list of hairstyles that will fit in with older and overweight women.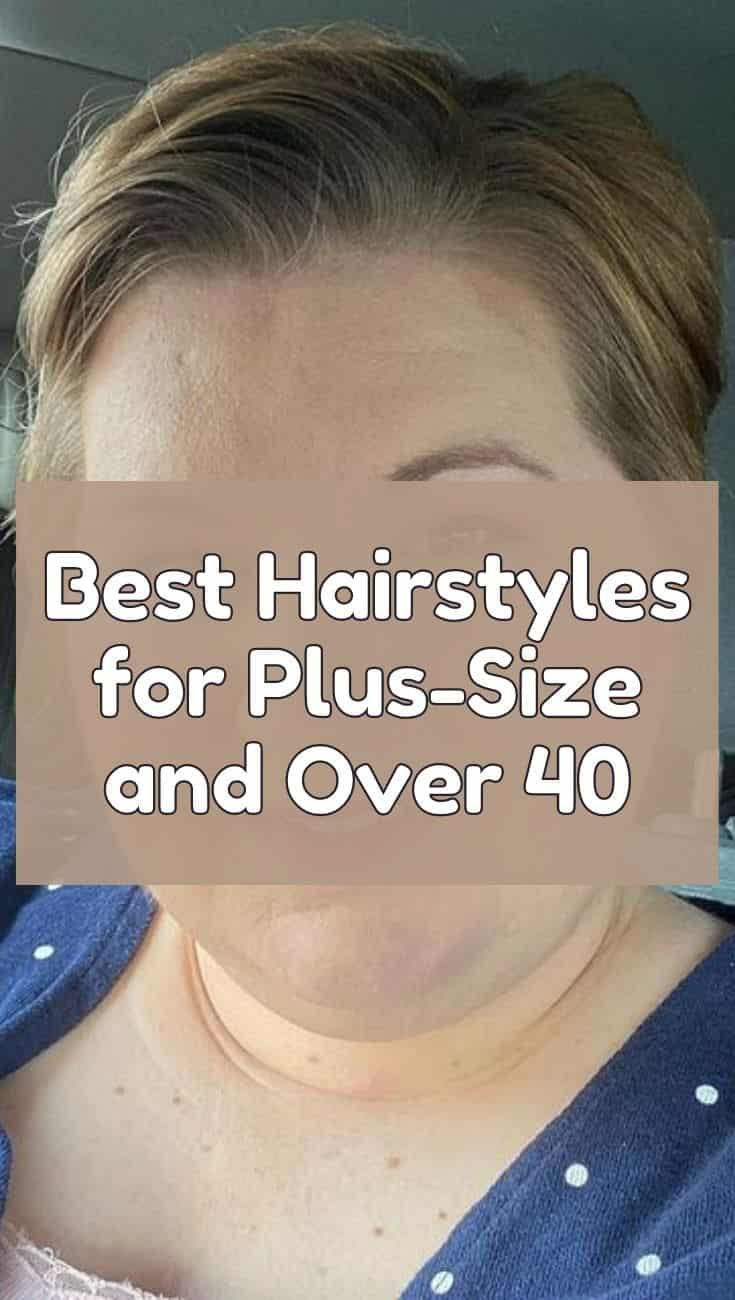 For now,
Here's our gallery of the best hairstyles for over 40 and overweight.
Volumized Messy Bob With Bangs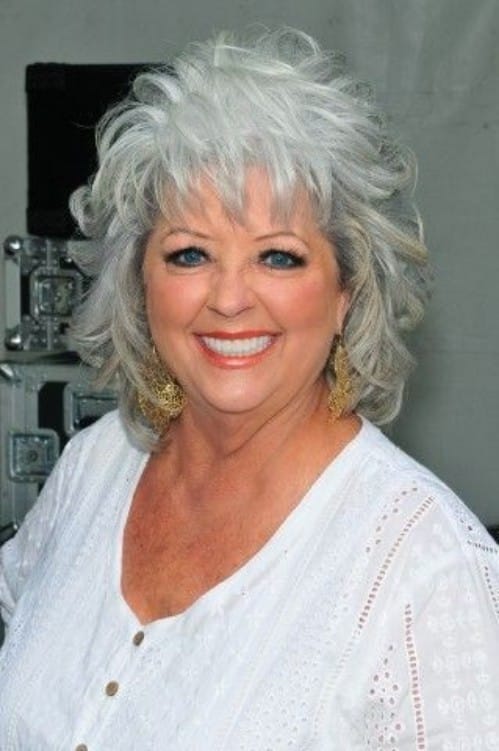 Volumized messy bob with bangs tends to be popular because they are super easy to work on. Infant, it is a Wash and Go style; if you have no time for hair devices and tools, you can give this style a try. Remember, this style is ideal for women with all face shape.
In addition, I recently wrote a post on the best low maintenance haircuts for frizzy hair; if it's something you're interested in, do well to check it out.
Textured Chin Length Bob and Bangs Haircut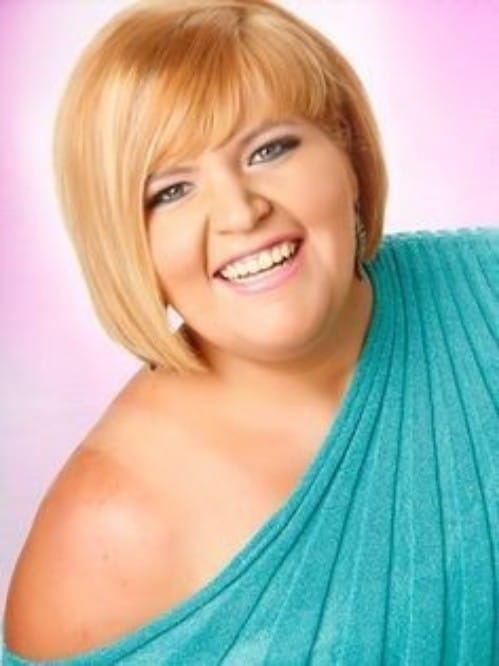 The most important feature of this textured chin-length bob hairstyle is versatility and professionalism. This style has provided a basis for all the best hairstyles for overweight women with straight hair.
It will bring out the face shape and beauty, and most importantly, it does not demand excessive and time-consuming maintenance.
Deva Cut Hairstyle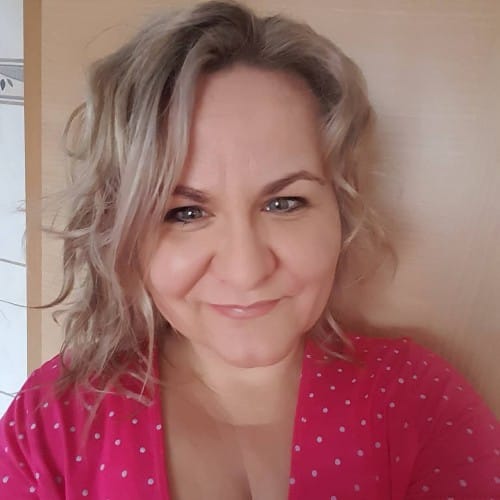 Unlike other haircuts, Deva cut is a one-time designated and approved hairstyle for women with curly hair. That is to say that this hairstyle suits women over 40 and overweight with curly hair irrespective of face shape and body size.
Suppose you're looking for shampoo and leave-in conditioner that'll help keep your hair frizz-free all day, then check out this Shampoo and Leave-in conditioner on Amazon
Straight and Flat Pixie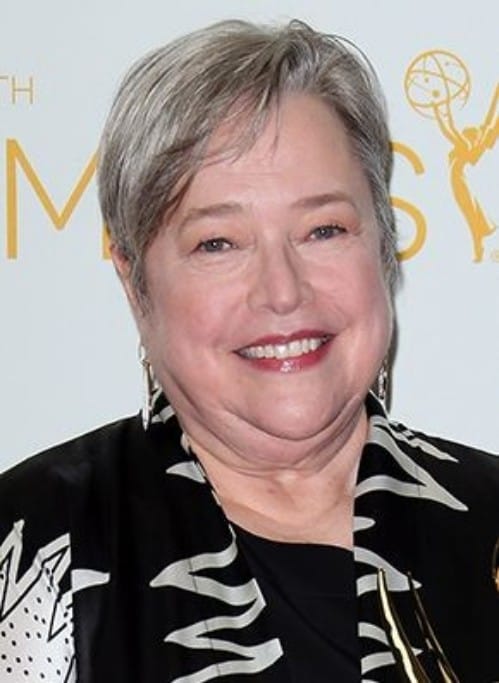 Just like bob, pixie is another versatile haircut. Very popular, easy, and cheap to manage. Pixie style gives a little or more texture that makes it easier to manage. It is ideal for all types of hair, face shape, and age. This style is also one of the best hairstyles for women with gray hair.
Short Sideways Undercut Pixie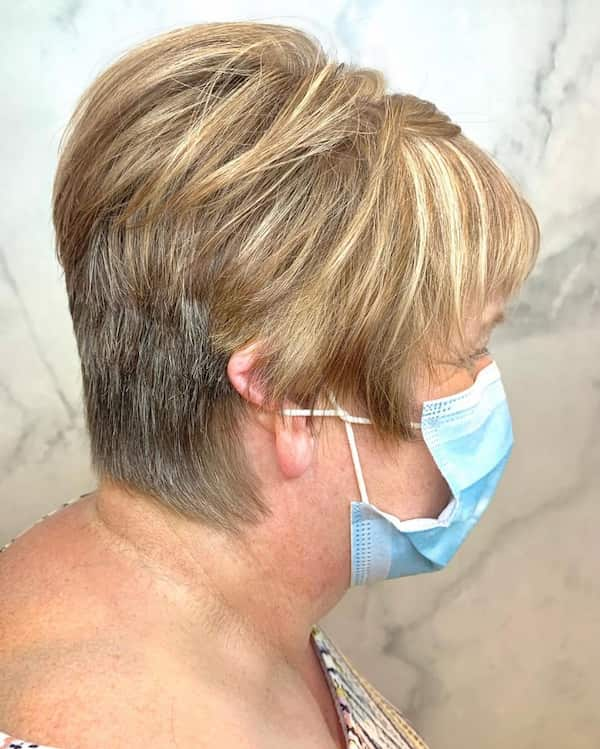 If you have long or medium length hair, and you want to test something short and simple. Then this style might be worth it. The sweet part about this haircut is that it's wash and go style. Do you think this is one of the best hairstyles for women over 40 and over weight?
Pixie Haircut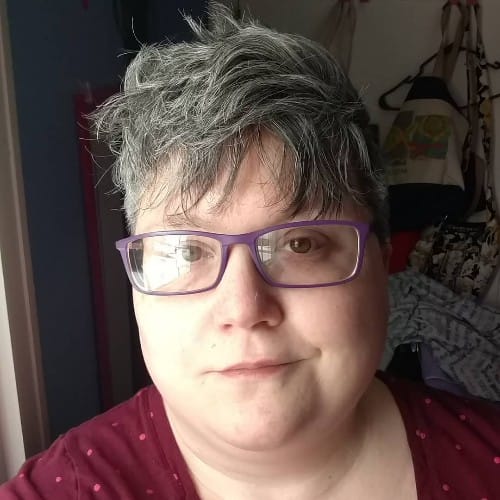 Trendy and cool pixie with bangs/fringes leverages your hair type for excellent volume. Whether your hair is black, gray, or colored, there is no excuse because this style works for all.
This kind of haircut adds extra beauty touch to your overall look. Also, check out my latest compilation of trendy short haircuts for women over 40.
Simple Hairstyle for Light Weight Hair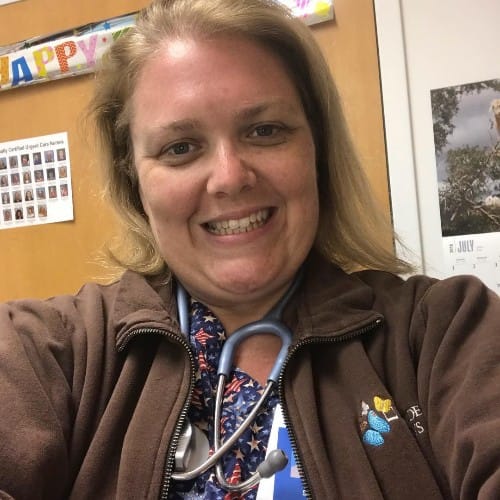 Do you have fine or lightweight hair and always desire a low maintenance haircut for over 40 and overweight? Well, No problem. This fine shoulder-length haircut is a great option for you.
All you need is to get your stylist to do the styling job with her scissors and comb; the remaining task is for you to wash and brush.
And if you are the type that does not have enough time to apply hair products, this is a positive vibe for you.
Slacked Textured Bob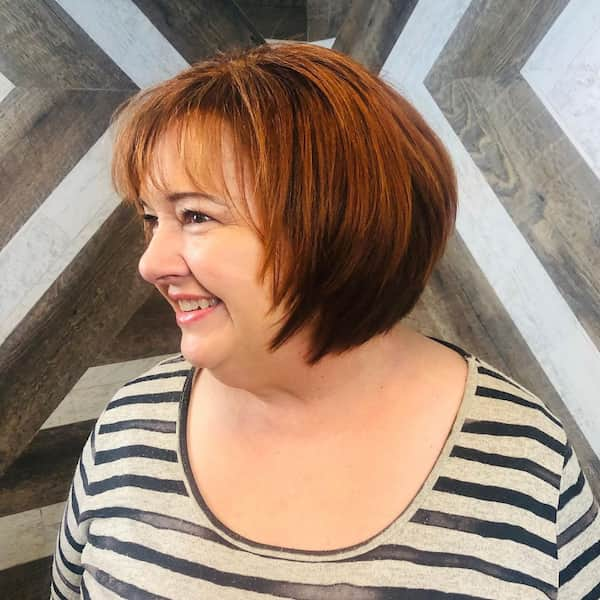 This haircut is just like the regular bob haircut; the only difference is the styling style that made the hair ends bend out and the color. Any lady can easily replicate it with either fine and medium to long hair.
It is a pretty low maintenance hairstyle; you just have to brush and apply products that help keep flyaway hair strands at bay.
Moderate Oval Bob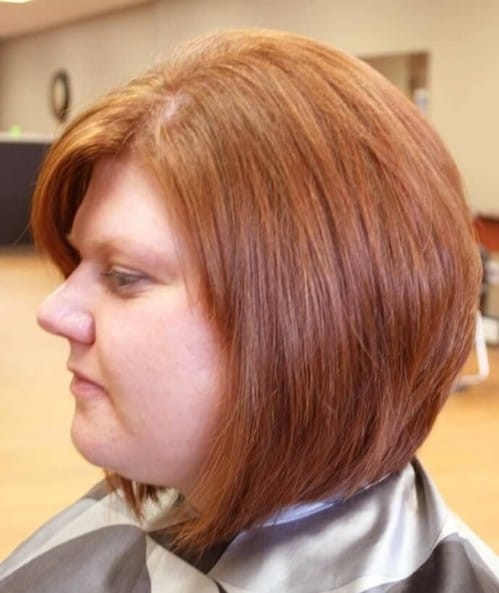 If you have straight hair, you might want to consider this classic bob haircut because it is an ideal option for older women. The layered cut appearance at the end is what makes the hair becomes less cumbersome.
This haircut always pulls extra attraction to the parts below the eyes. It is a low maintenance hairstyle.
Spike and Messy Bob Hairstyle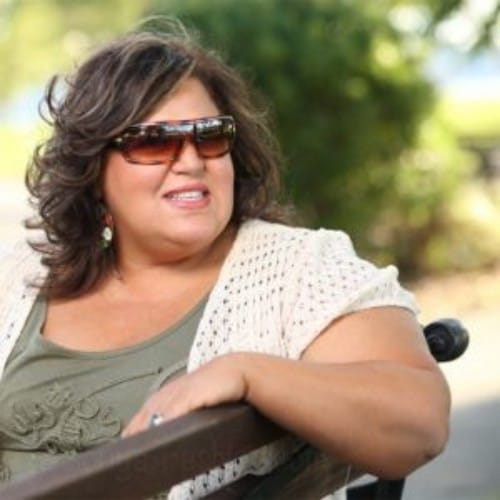 If you have stubborn wavy hair that makes your hair looks messy, no matter the product and amount of time you use to maintain the hair. Then this hairstyle is an excellent option for you.
You do not necessarily need to cut your beautiful long hair short before it looks appealing. A constant touch from a stylist or a friend is enough to get you going.
Wavy Textured Bob and Bangs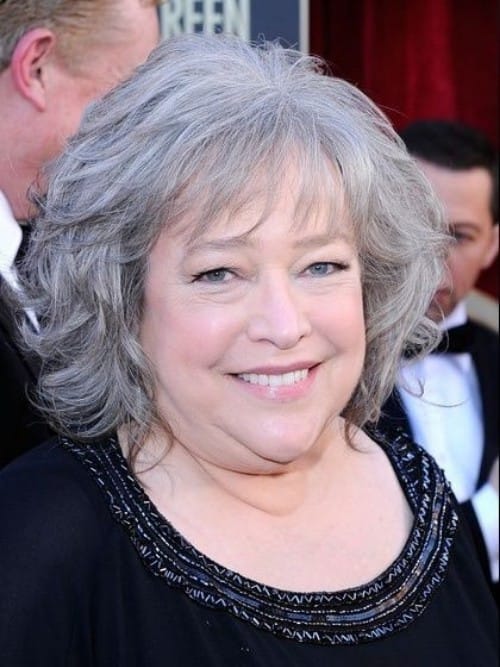 Amongst all the hairstyles for women over 40, this bob is what I see as very common. If you are confident with your face size and shape, this haircut is what I will recommend for you.
The style attracts the look you desire to your face and as well creates a sense of responsibility and professionalism.
Layered Shag Haircut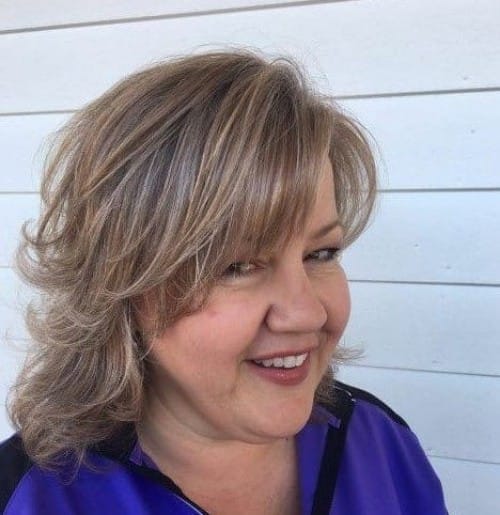 Bob plus bang always equals banger. You do not need long or shoulder-length hair to replicate this style; you just need to tell your stylist that you need a bob plus bangs haircut for women over 40 and overweight.
It is a pretty low-maintenance haircut; your regular maintenance routine can still fit in with this style.
Blunt Edge Bob Cut
Here's another hairstyle you might want to try out. However, if you have long hair, it may be difficult for you to transition from a long to a short hairstyle. Take your time and decide.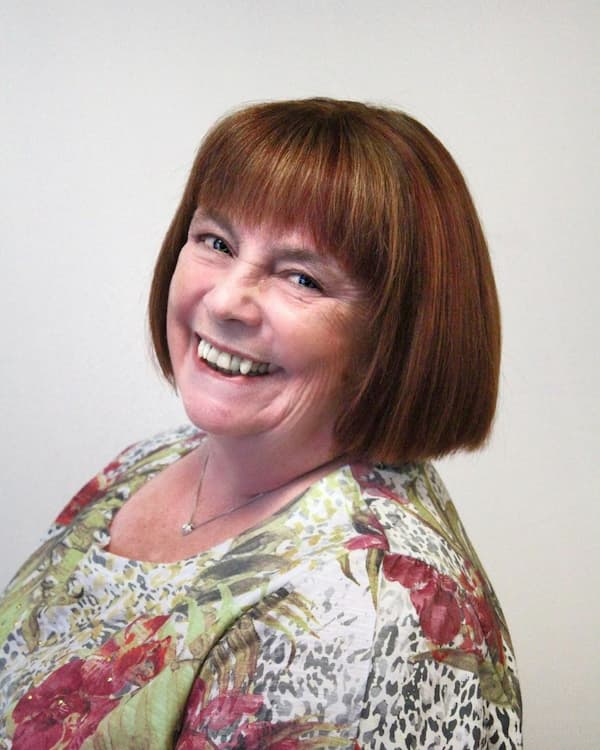 And that's all I got for now;
I hope you like and find this compilation helpful.
Now I would like to hear from you:
As a woman over 40 with a chubby body size and face. Which hairstyle from this gallery are you going to choose and wear next?
Or maybe you didn't find one that is perfect for your likeness and would request more ideas.
Either way, do let me know by leaving your comment below right now. And don't forget to follow me on Pinterest.
PIN FOR LATER