This post covers the best low maintenance haircuts for busy moms, So if this something you're looking for, then you're in the right place.
I understand how hectic and burdensome it can be to work around a hair care routine and your regular daily routine as a mom plus job as a businesswoman or employee.
So to help you save more time you would have spent styling your hair, I compiled this gallery of haircuts and some secondary low maintenance hairstyles.
The sweet part of it is that these haircuts will also help cut down your hair care expenses without sacrificing the overall nature, length and pattern of your hair.
But before that, I have some other cool low maintenance haircuts gallery you might love to check out. Feel free to check and pick the ones that satisfy your taste.
Without wasting much of your time, Let's dive into the real deal.
Low maintenance haircuts for Busy Moms
Now, take note of this; Some ladies fail to realize that the hair tools they use also contribute to the delay they face while styling their hair.
That's I always recommend you use quality hair styling tools (it really matters). In case you need one, these are the tools I always recommend; an All-in-One hairdryer + hairbrush, hair straightener and curling iron.
1. Long Layered Haircut
When choosing a long and layered haircut, you should keep in mind that you need minimal layers, not a bunch of them. Another thing is texture; your hair texture makes the whole styling look like a heavy burden.
For example, people with thick hair will testify that some days it takes a hell of a time to dry off. And I believe you would not want to spend half of the day drying your hair.
I don't want to go into too many details, so I humbly summarize that this haircut will save you more time than you think.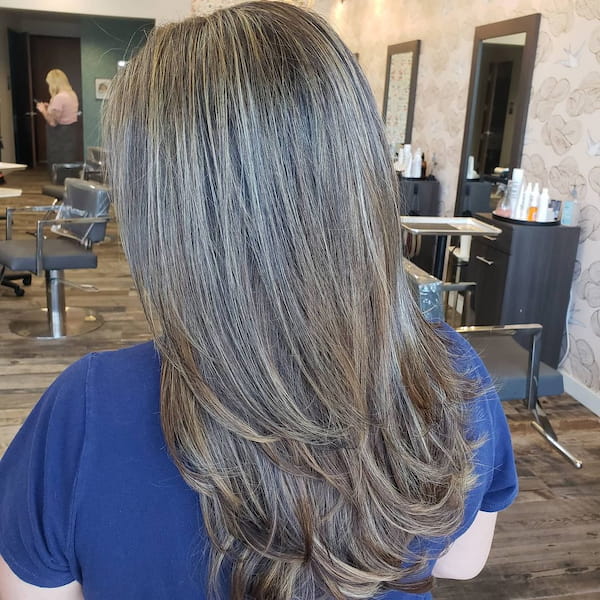 2. Long Lob Haircut
The lob haircut is another time saver and a very low maintenance haircut. But you enjoy every moment you wear this hairstyle when you have very healthy and long hair. Also, try to avoid blunt end cuts because this can save you time in a way you won't understand.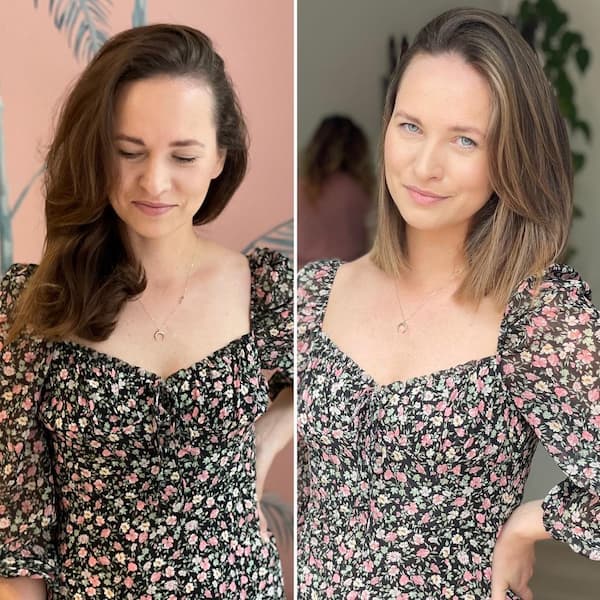 3. Shag Haircuts
The next on my gallery of best low maintenance haircuts for a busy mom is the Shag haircut. Am sure it wouldn't come as a surprise that some hairstyle and haircuts do look good when it's messy, and the Shag haircut is one of them. You can style it long or short, depending on you.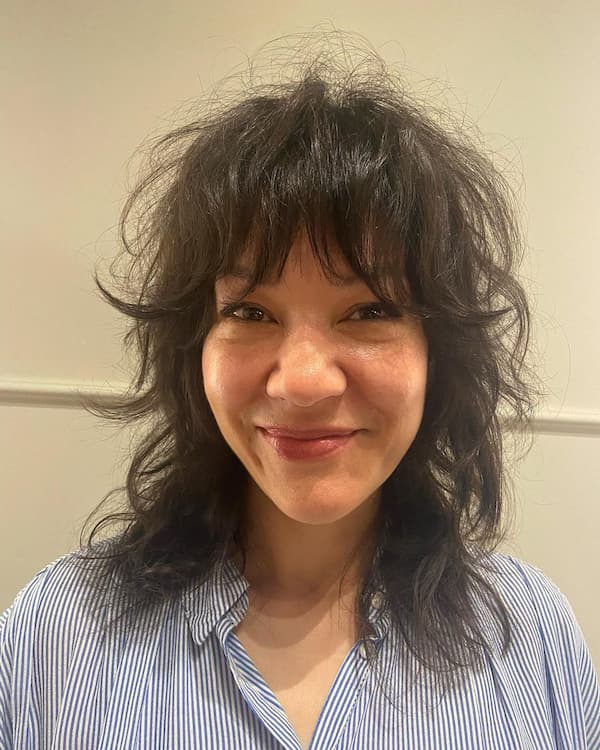 4. Curtain Bangs
I know some people will doubt and say that this shouldn't be on the gallery, and I agree with it a bit, but come to think of it.- When you have long hair, with Curtain Bangs as a sub-style, it allows you to throw your hair in pineapple or ponytail hairstyles and still look cool.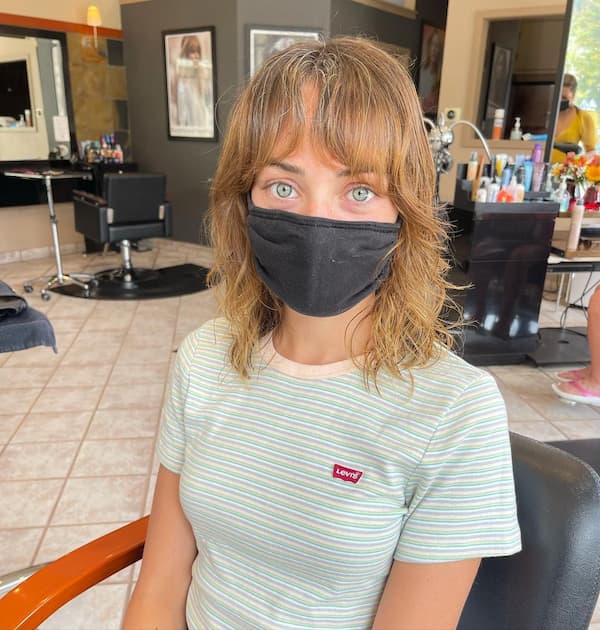 5. Short Pixie
Short and blunt haircuts are not always on the gallery of low maintenance haircut because they're sometimes very difficult to maintain. But some short haircuts can clear your doubt hands down, and a good example is the pixie haircut. I won't say much about this, but if you're in the quest to go short, a pixie cut is a good choice.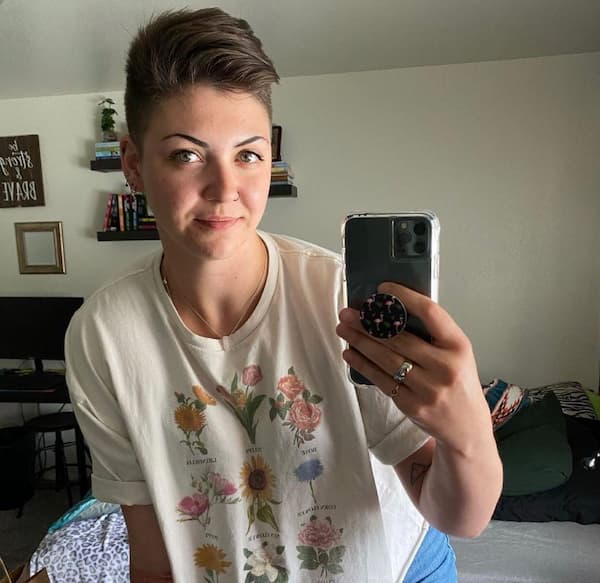 Now let's talk about some secondary or alternative hairstyles.
Low Maintenance Secondary Hairstyles for Busy Moms
First, you might be wondering what I mean by secondary hairstyles. Yeah, possibly because this might be your first time hearing of such.
Give a moment to explain.
Secondary hairstyles are like subordinating hairstyles that you can style in your hair in less than 10 minutes.
Most of these hairstyles require little or no hair tools and a good example is the ponytail hairstyle.
6. Ponytail Hairstyle
The first secondary hairstyle on my gallery here is the ponytail hairstyle. The only downside about this hairstyle is that it is only suitable for people with long hair, and you got to learn how to do it perfectly before you see the goodness in it.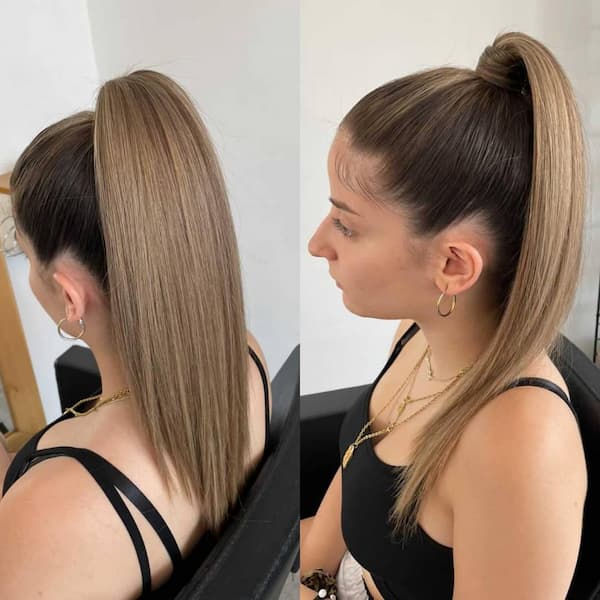 7. Crown Braid
Wait, were you thinking you need the help of a stylist before you can get the crown braid hairstyle on? No mam. You can do it yourself at home and save yourself enough time to go about your busy days and schedules.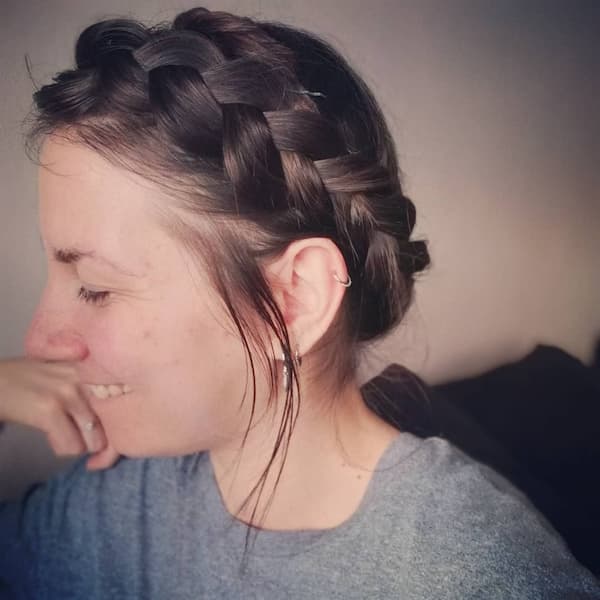 8. Pineapple Hairstyle
This hairstyle shouldn't be new for ladies with curly hair because it is a basic hairstyle that can help protect hair at night. Aside from styling your hair in pineapple style at night. You can carry it on during the day.
9. Buns Hairstyles
Bun hairstyles are a time saver no matter how you style them, and I am sure many will agree with me on this. However, most times, it doesn't look good on some type of hair. So I highly suggest you try it out; if you like it and it works for you, then you're good to go.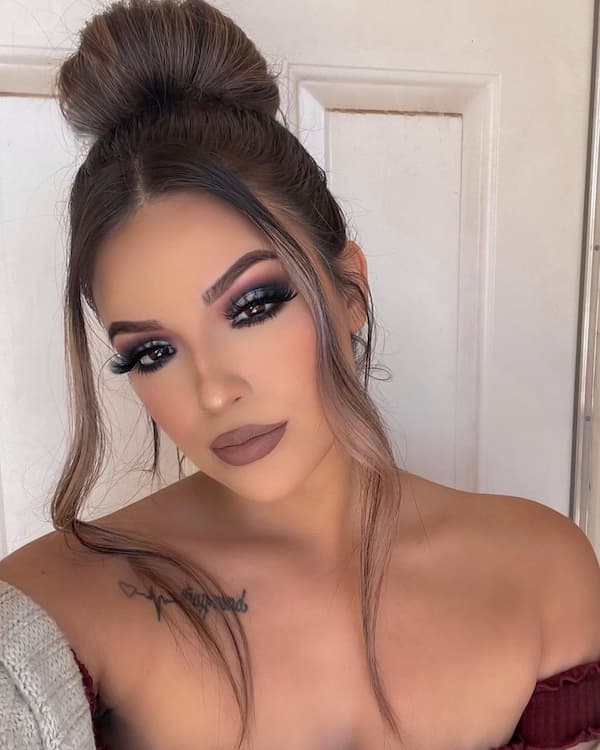 10. Up-do/Down Do Hairstyle
This hairstyle is by far one of the simplest secondary low maintenance hairstyles for busy women on my gallery. It requires no tool or product; however, in some cases, some women use a hairband to achieve the up-do or down-do hairstyle.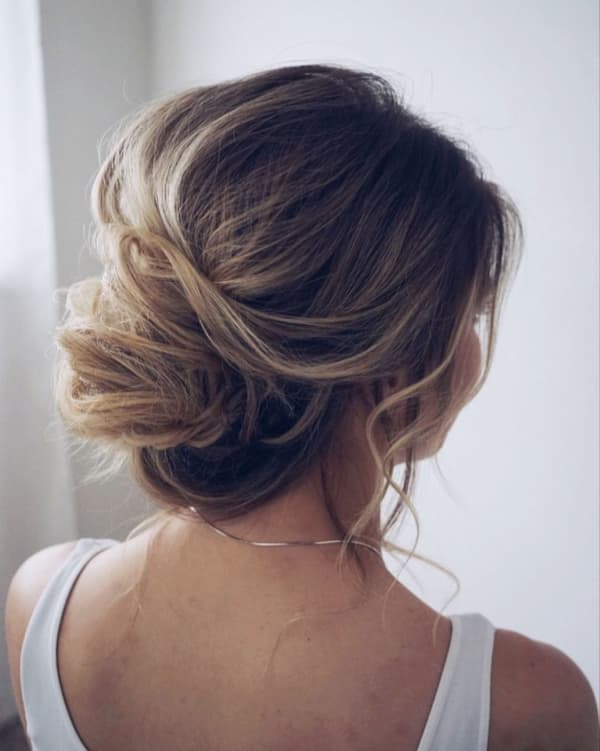 For now, this is all I have so far in this post, but I promise to update this post whenever I come across a new & cool low maintenance haircut.
---
Other Posts You Might Like;
Now it's your turn.
I hope this gallery of low maintenance haircuts for busy and new moms was very helpful and inspiring.
Now, which hairstyle will you try out next, and what's your all-time favourite low maintenance haircut?
Let me know by leaving a comment below right and please make sure you share on your favourite hair board; I believe this would help pass the message across to other busy moms around the world.
Pin for Later