Now let's talk about hair extension essentials that'll ease hairstyling and save you more time.
So you've applied an extension on your hair, and now you're looking to style your hair. There's nothing wrong with this, and there's nothing wrong with using some products to make the styling less demanding.
There are several products that you can apply to your extended hair to make it easier to style. You don't have to do this, but doing it doesn't hurt.
This post will show you some hair care essentials that make your hair easier to style after a hair extension.
8 Hair Extension Essentials for Easier Styling
Whether you got a real or synthetic hair extension, you need to care for it to make it durable and effortless to style. Here are some of the items you'll be needing to care for extended hair.
1. Shampoo and Hair Extension Detangling Conditioner
Excessive washing with chemicals isn't an idea for your hair after you've undergone a hair extension. Using strong products and chemicals will only make your hair extension weaker, reducing the lifespan.
Always try to avoid shampoos made for correcting hair defects, like hair thinning, color damage, or dry hair.
Instead, choose a shampoo that is free of Sulphate and alcohol. A mild shampoo would be a great alternative as well.
Suppose you don't need special shampoo for a hair extension (this will depend on the hair extension type and color); you shouldn't go through extra work or pay extra money to get your hands on the perfect shampoo and conditioner for your hair.
2. Super Quick Rotating Curler
Suppose you like your extension curly; then you can't do without a curling iron. However, these days we want something that can simplify the task for us.
With easy and quick maintenance in mind, I discovered one of the fastest and lightweight hair Curler, and believe me; this isn't like your regular curling iron. Using this tool, everything hair curling is almost completely automated.
3. Anti-frizz spray
Remember, the best hair extensions are products of real, natural hair. Since natural hair is prone to frizz, you can also get that annoying frizz, even after applying for a hair extension.
To prevent your hair from that frizzy look, all you need is an anti-frizz spray. You were probably using an anti-frizz solution before getting your hair extension. In most cases, you can continue using that without any problems.
However, only use gentle spray without too many chemicals. If you like DIY stuff, you can make an anti-frizz spray yourself using Aloe Vera gel, rosemary water, and argan oil.
Alternatively, there are hundreds of natural anti-frizz sprays on the market that should work perfectly with your hair extension.
4. Hot Hair Brush
Your hair extensions are additions to your natural hair, so you should care for them as you would for your natural hair, and that includes brushing them.
As expected, you can always use your regular brush with your hair extension.
However, always exercise extra care and make things easier with an all-in-one REVLON One-Step Hair Dryer And Volumizer Hot Air Brush when brushing your hair extensions.
If you don't want to take any chances, you should always brush your hair dry. However, detangling your hair is easier on wet hair, making it more appealing to brush your hair when it's relatively wet.
Regardless of how you want to brush your hair, you can't do that without a brush. Therefore, a hairbrush is an essential part of your haircare kit after a hair extension.
5. Texturizing spray
Styling hair extensions may be tasking, especially if it's synthetic. They may get too clean and uneasy to style, especially during the early days.
In this case, you want to have your texturizing spray handy. A texturizing spray reduces frizz and gives the hair some texture to make it easier to style.
However, you don't want to use a texturizing spray regularly, as it's unnatural, and hair extensions don't work well with chemical products. Texturizing involves a chemical process that can weaken your hair extension with continuous usage.
6. Tape-in Remover
If you got a tape-in extension, you should get a tape-in remover to rid your hair of all the extension residue.
There are many tape-in remover products for removing excess tape from your hair after a tape-in hair extension. You should always go for one that won't damage your hair in the long run. Also, you may want to watch out for products with an offensive smell.
With a tape-in remover, you may end up with a sticky hair extension, but that is less of a problem than having a buildup of tape in your hair.
Also, you should always choose products with minimal chemical content to avoid gradual deterioration of your hair extension over time.
7. Nourishing Oils
Hair oils also work well with hair extensions. The oils you use for frizz reduction and hair smoothening before applying your hair extensions will also work afterward.
However, there are tips for applying nourishing hair oils on a hair after getting a hair extension to avoid damage, both to your hair and the extension. You should discuss this with your stylist and show them the oils you use for expert recommendations.
The general advice is to avoid applying oils to your hair scalp. This precaution prevents the hair from penetrating the microbeads or adhesives as this will break them more quickly.
8. Heat Protectant Spray
Many things deteriorate the quality of your hair extension, and heat is one of them. Since almost all styling tools emit heat (flat irons, blow dryers, etc.), you'll be needing a heat protectant spray if you wish to style those extensions.
If you've never used them, heat protectants protect your hair from the breakage and damage that may result from excessively exposing your head to heat.
The haircare market has an overwhelmingly large selection of heat protectant spray. Some even combine the characteristics of heat protectants with other hair care products for affordable prices.
That sums up the hair extension essentials you'll be needing to make your hair extensions easier to style.
Best Hairstyle Ideas for Hair Extensions
You've got the perfect extension, and you've procured the hair extension essentials for easier hair styling. However, you still can't style your hair however you want.
Some hairstyles work well for hair extensions, and many don't. Trying a hairstyle that doesn't work well for your hair extension may be damaging your hair slowly.
To avoid damaging your beautiful extensions, here are some hairstyle ideas you should consider trying.
Twists
This hairstyle strikes a perfect balance between beauty and laziness, as it looks great, despite requiring little effort to make.
You can make simple twists to your hair or complex ones; there is no limit to what you can achieve by twisting your hair. As long as you don't do it with a chemical, you should be fine.
Low ponytail
You can always tie your hair into a low ponytail to make for a quick and attractive hairstyle. This style is as simple as it gets, and it doesn't involve complicated tangling.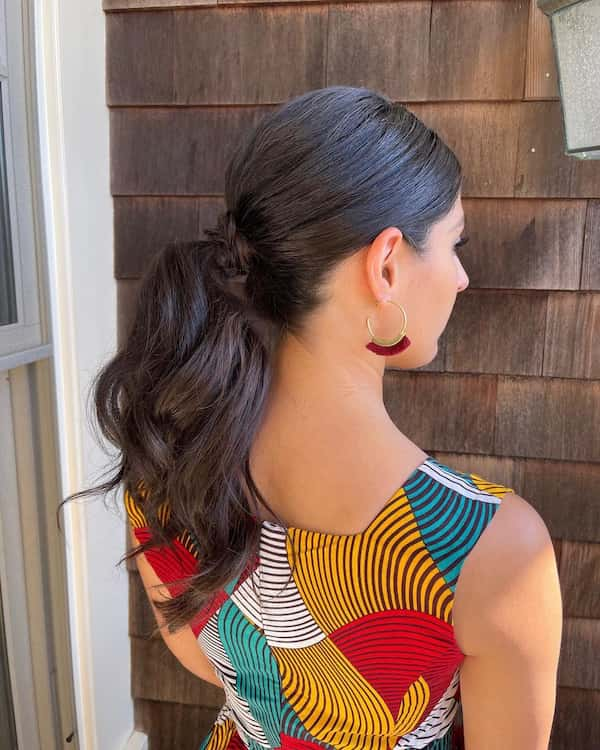 Bubble Braid
Bubble braid is similar to creating a ponytail but in a loop. This style only works on long natural hair or extensions, and it's one of the easiest to make.
A bubble braid involves tying your hair in a giant ponytail at intervals to create bubbles down the tail.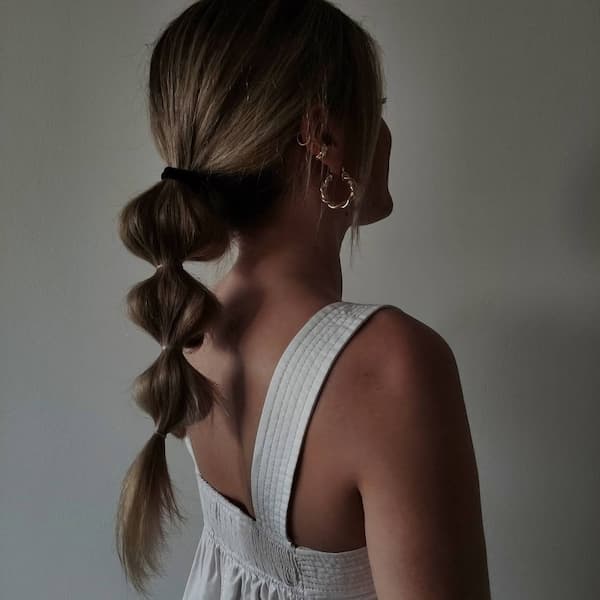 Medium Length Haircut
You already know what this is. I'm not putting it here to show you how to do it, but it's more like to show you that you can.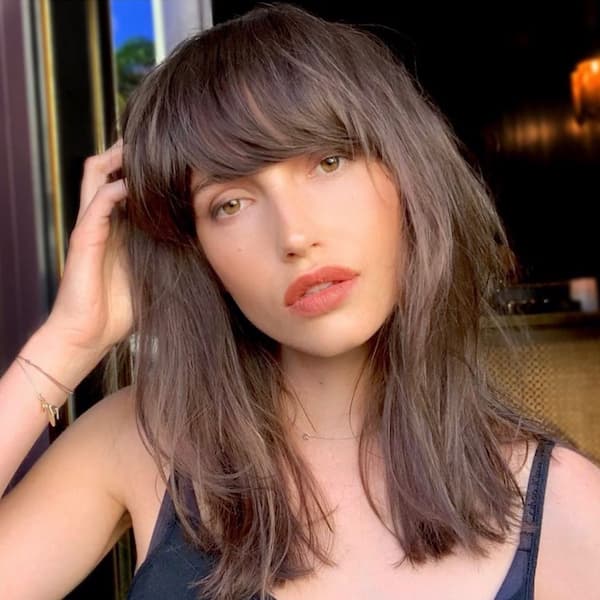 Most hair extensions will handle the pattern of your hair without any significant hair fall, at least not more than would happen with your natural hair.
Tips for Styling Hair after a Hair Extension
If you've chosen the best hairstyle for your hair extension, you can use some tips for styling the hair if you're not doing it at a stylist.
Here are some tips for perfect hairstyling for hair extensions.
Don't sleep with wet extensions.
Just like your hair is weakest when wet, it's the same for most hair extensions, only worse. Sleeping with wet hair extensions is probably the worst way to take care of them.
Before retiring to bed, make sure your extensions are completely dry. You can also take this up a notch and comb the hair slightly before bed.
Doing these will reduce the chances of your extensions getting tacky, making them much easier to style.
Maintain your hair extensions
Most hair extensions require regular maintenance to keep in excellent shape. While some only need frequent washing, yours may need appointments with your stylist for complicated maintenance procedures.
If you want your extensions to remain painless to style, you must always keep them in excellent shape.
Brush with extension-friendly brushes
You can't use all types of brushes with hair extensions as some have hard and stiff bristles that may pull on your hair extensions, damaging them.
Instead, find brushes with gentle bristles like the boar bristle brush to comb and detangle your hair gently.
Conclusion
Are you looking for items to add to your hair care kit after a hair extension?
You're in good hands. Many hair care products will help you maintain that gorgeous look that your hair had after you got the extensions new.
Guess what? You don't need all of those products. This post lists only the hair extension essentials that you'll frequently need if you want to make hairstyling easier with your extensions.
We added some tips for getting perfect hairstyles, as well as some hairstyle ideas for hair extensions. In short, you can call this the complete hair extension hairstyling guide.
---
Here are other posts you might like;
I hope you find this post on hair extension essentials interesting and helpful.
And if you got questions or feedback, do not hesitate to let me know by leaving a comment below right now.
Pin for Later.