Kids
53 Gorgeous First Communion Hairstyles For Kids
Who said first communion hairstyles for kids isn't necessary? Are you the one? I don't think so because you are looking for it here.
If you don't know, first holy communion hairstyles are styles designed for little girls that are about to go in for their first holy communion after baptism. The first communion is mostly practiced in Catholic, Anglican communion, and a few others as part of their doctrine.
Unlike the male kids that don't have particular hairdressing style, females need special and unique hairstyle endowed with accessories like
Here is our comprehensive gallery of hairstyles for the first holy communion.
2 Minutes First Holy Communion Hairstyle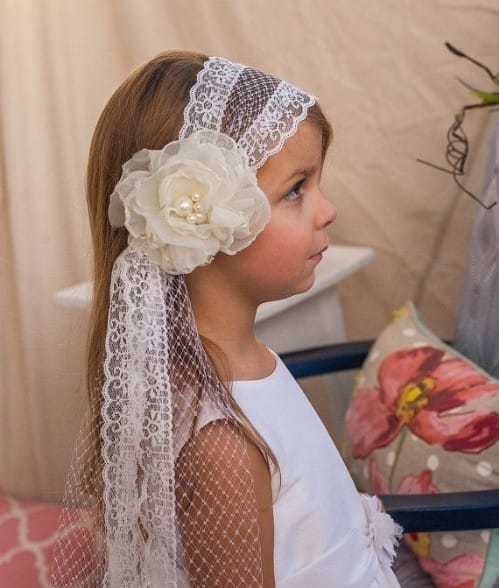 Probably, you don't have much time to work on your little girl's hair. Then this style is for you. This style is ideal for everyone and to achieve this: get a veil, bridal flower, hair cream, and brush. Comb over the right side hair with hair cream in alignment with the upper part of the ear. Wrap your Viel and pin-up the bridal flower.
Asymmetric Messy Crown Braid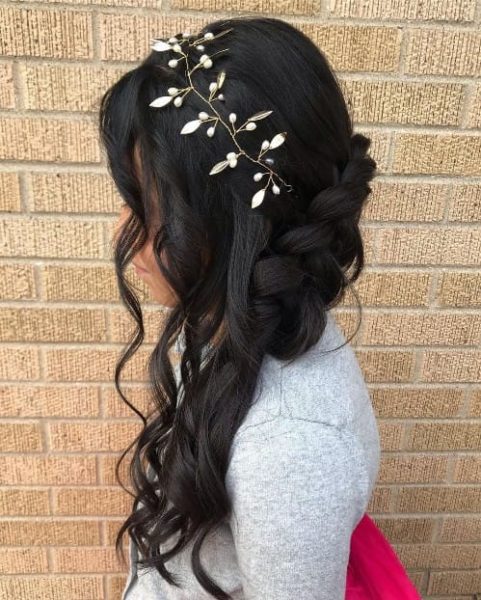 Want this hairstyle? Remember, it is ideal for girls with curly/wavy and long hair. To achieve this style: get a flower pearl. Pick up some amount of hair like updo, from the right side, braid it like crown down to the shoulder on the left side. Leave some hair in the form of a fishtail, then add your flower pearl or headband.
Side Swept Asymmetric Textured Bun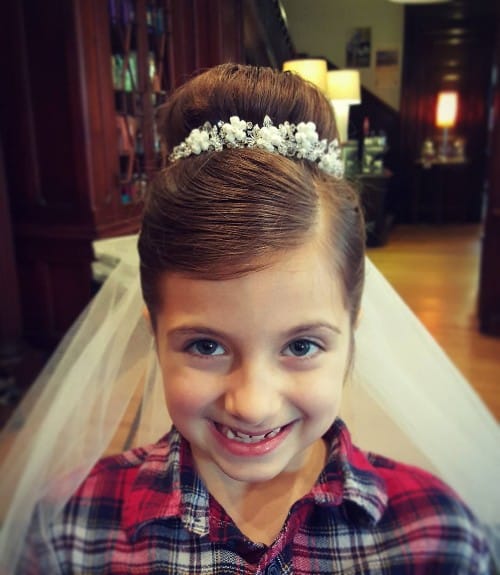 Braid + Bubble Bun Hairstyle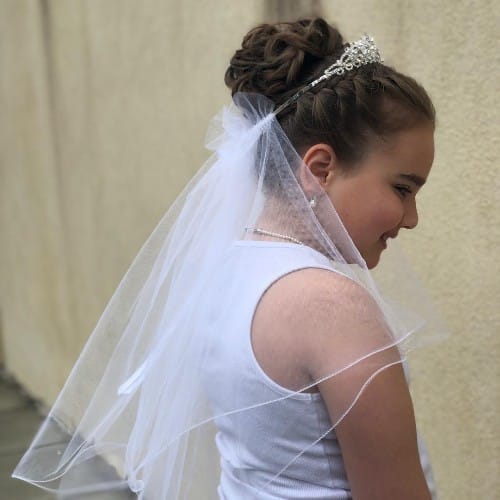 Bun Hairstyle For Straight Hair
Chic Low Bun For First Holy Communion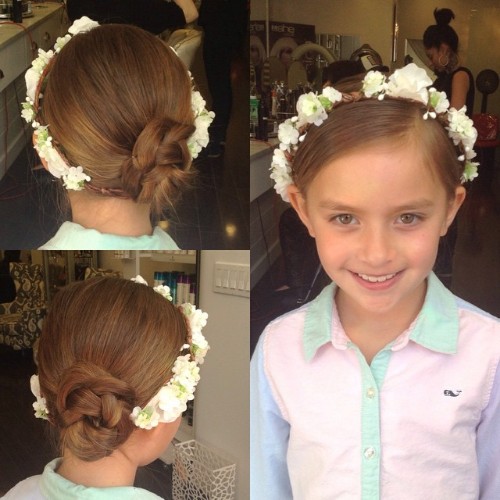 Clip-up Updo Holy Communion Hairstyle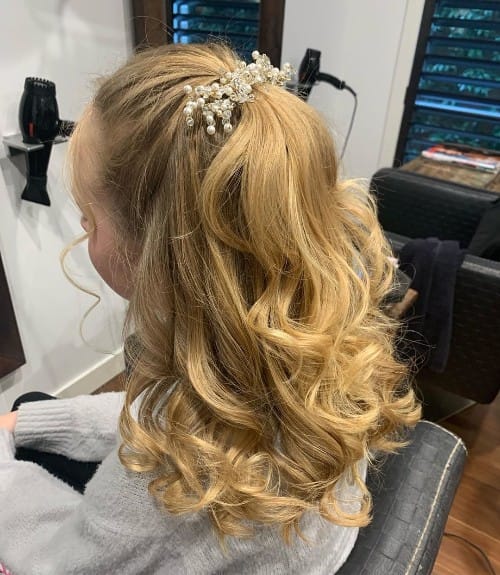 First Holy Communion Crown Braid Hairstyle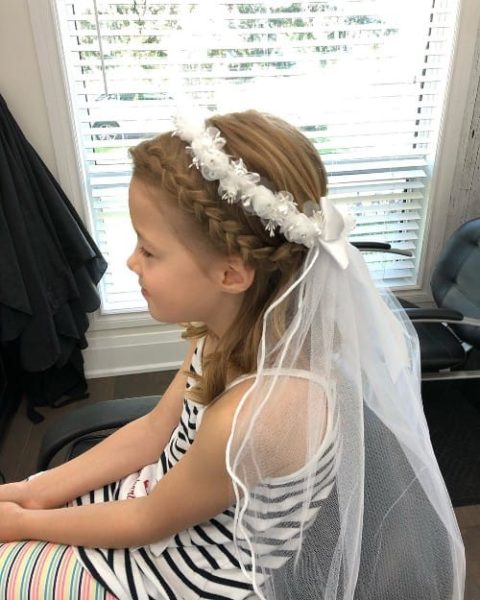 Classy Crown Braid Hairstyle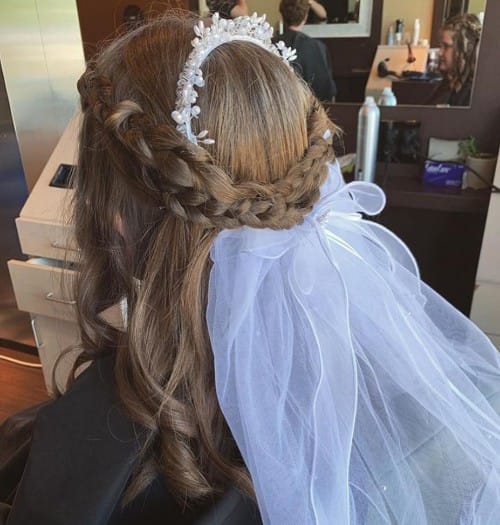 Unique Crown Braid Hairstyle For 2-4 Years Toddler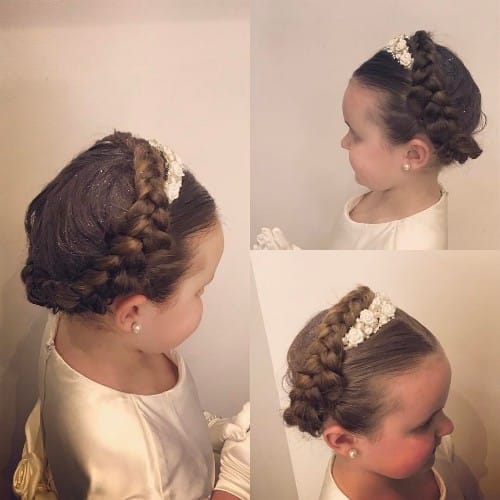 Crown Braid + Prom Stitches Bun
Down Crown Braid Hairstyle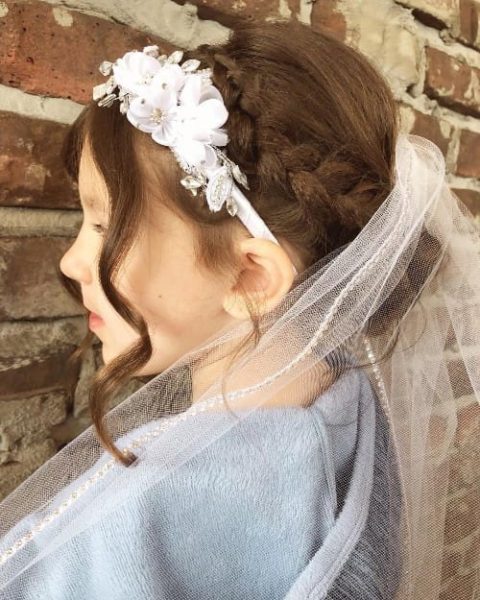 Curly High Prom Updo + Bangs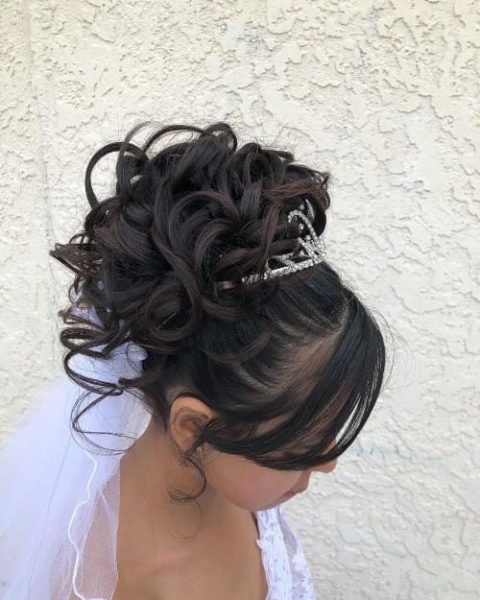 Donut-Like Bun Style For First Holy Communion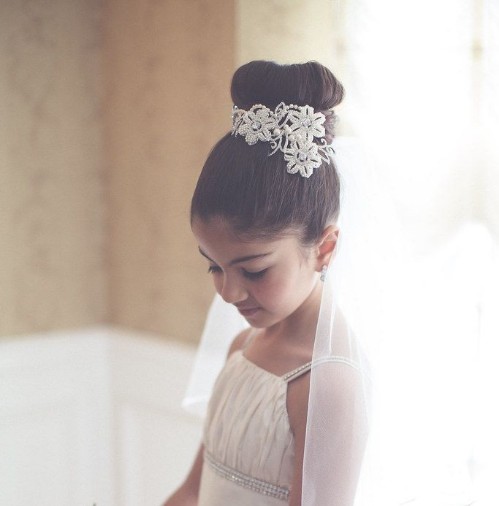 DownDo Bun Hairstyle with Bangs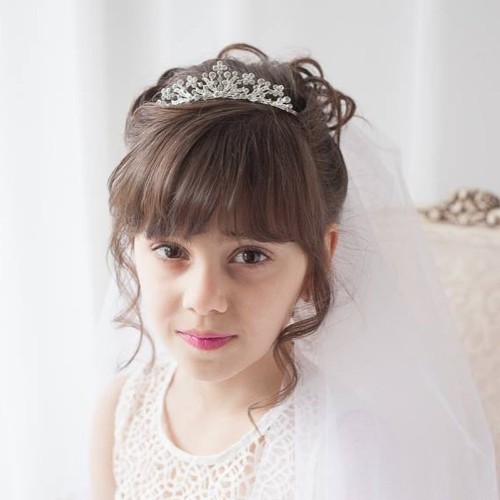 Easy Crown Braid With Low Bun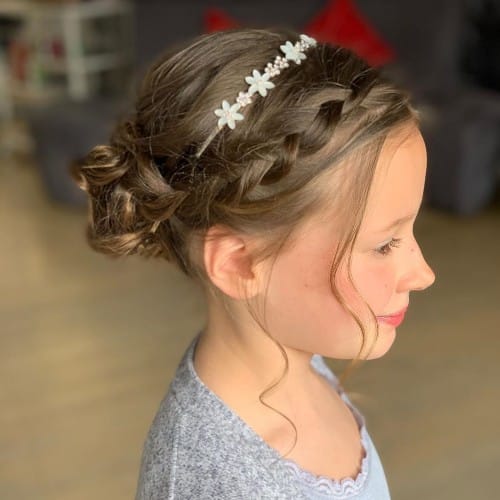 Flat-Top Updo Bun With Bangs Hairstyle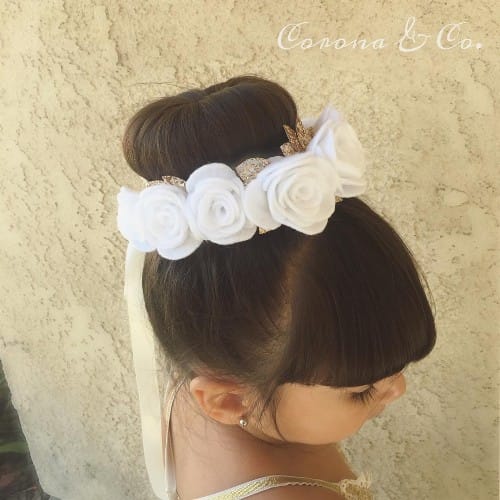 French Crown Braid For Kids With Short Hair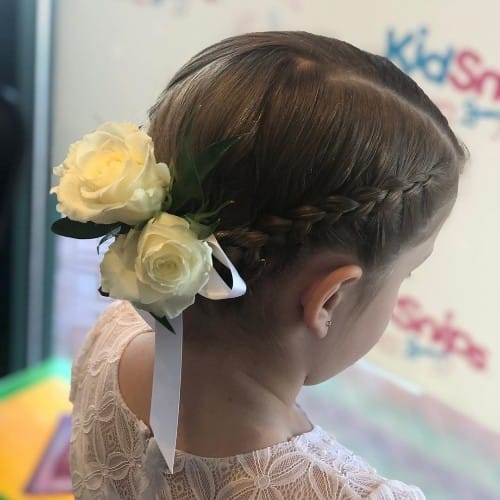 Crown French Braid Hairstyle For Kids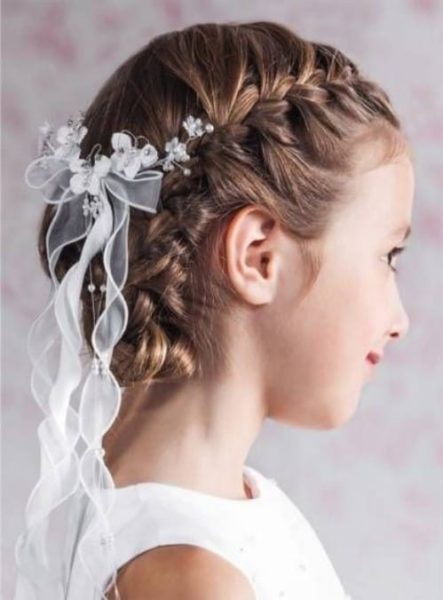 First Holy Communion Half-up Bow Hairstyle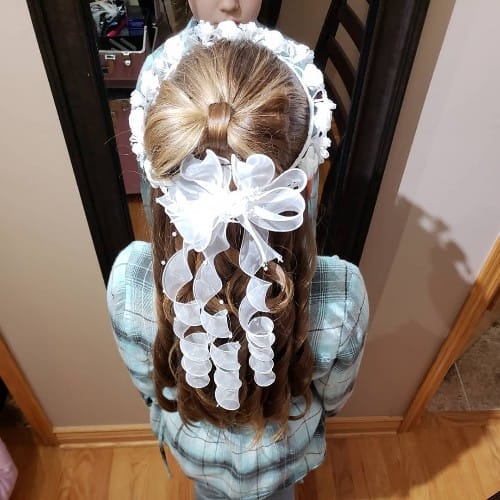 Half-way French Braid Hairstyle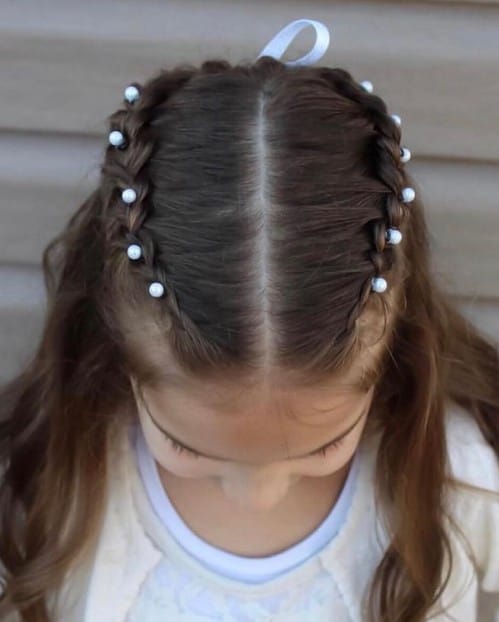 High Bun Updo Holy Communion Hairstyle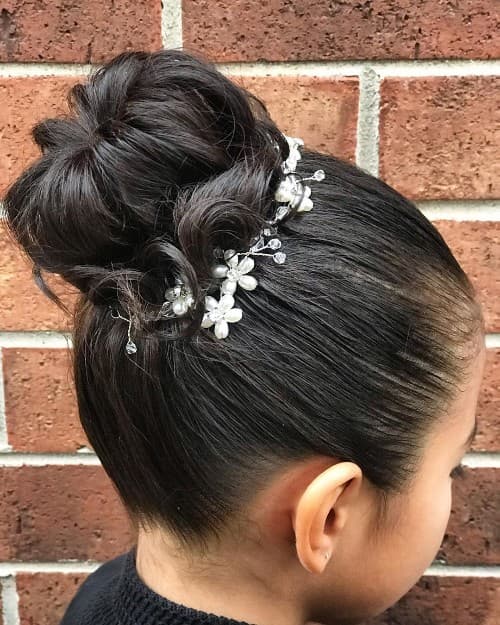 First Holy Communion High Bun Updo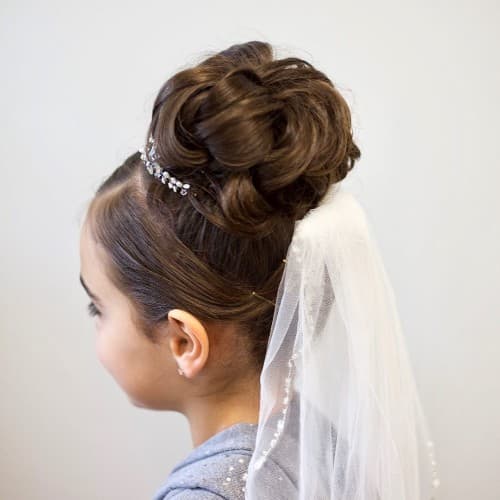 High Prom Updo Bun With Bangs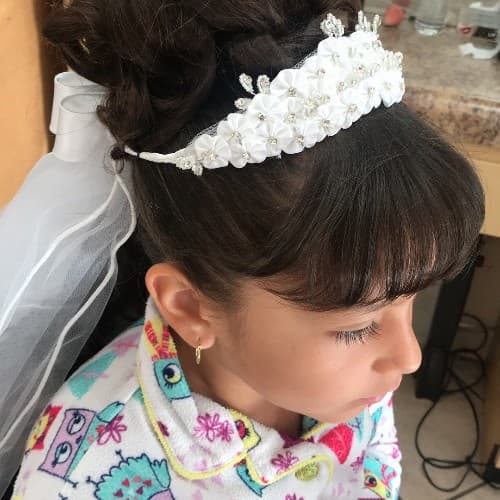 Wavy High Prom Updo For Long Hair Kids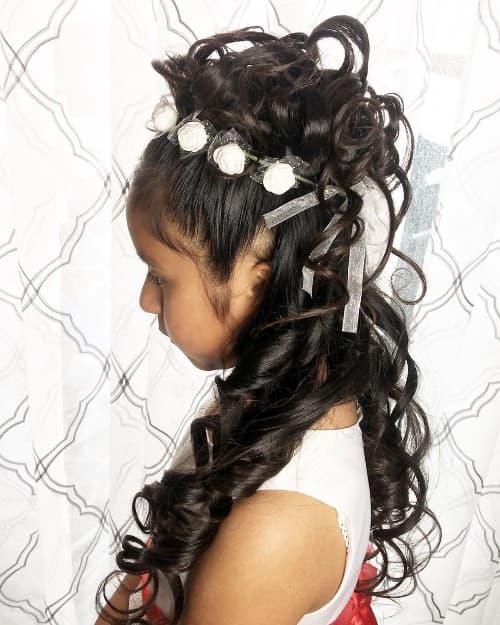 Low Bubble Bun Style For First Holy Communion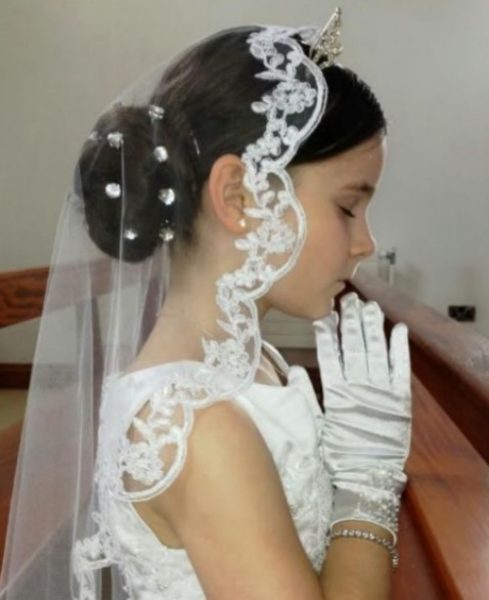 Wavy Stitch Updo For Long Hair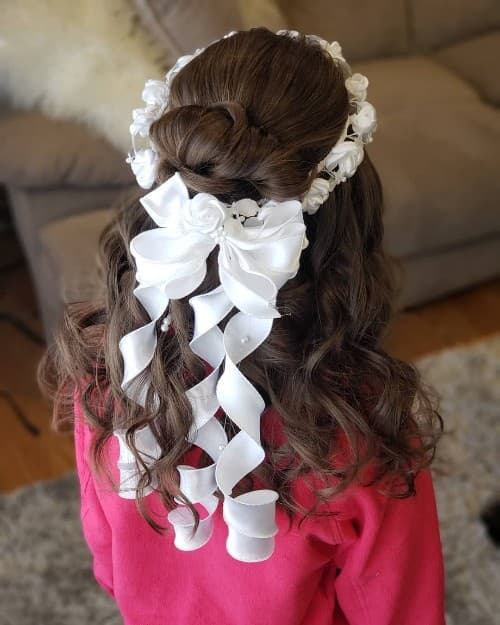 Messy Parked Curl with Parted Bangs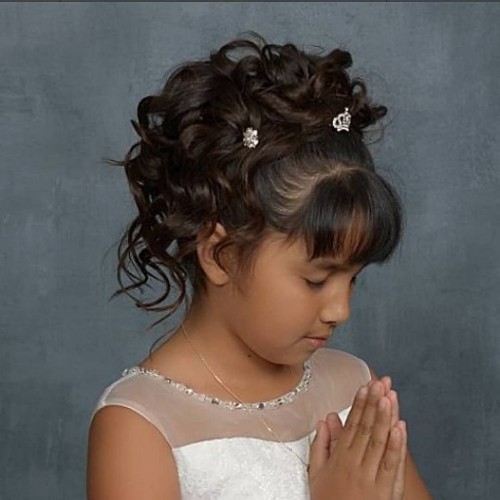 Contour Updo Bun with Bangs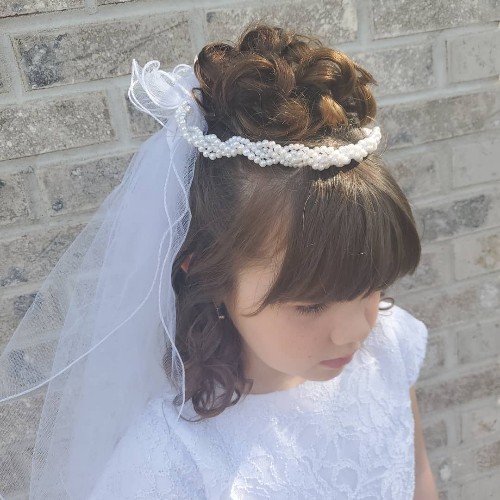 Neat Bubble Bun Hairstyle For Straight Hair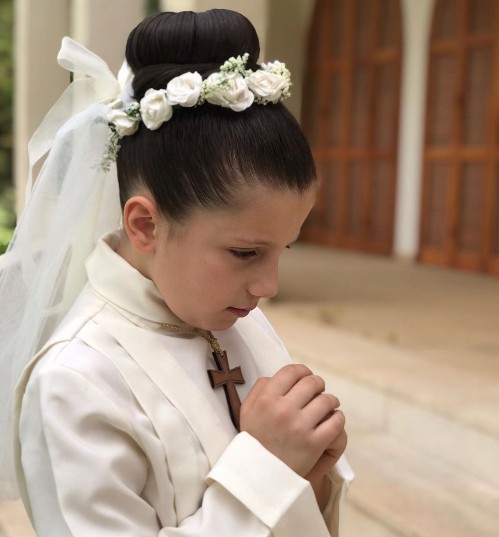 One-Sided Braid Style For First Holy Communion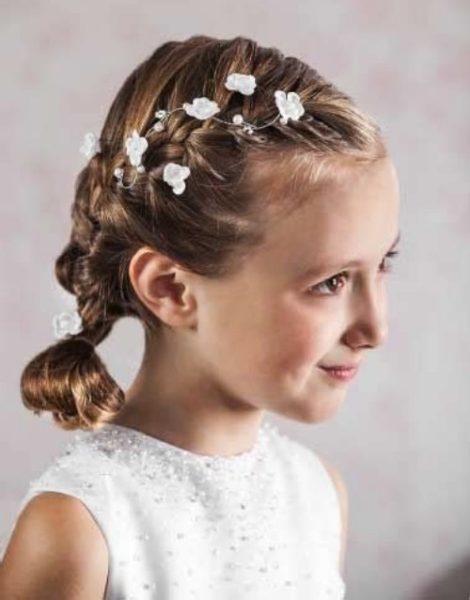 Bubble Bun Hairstyle For Holy Communion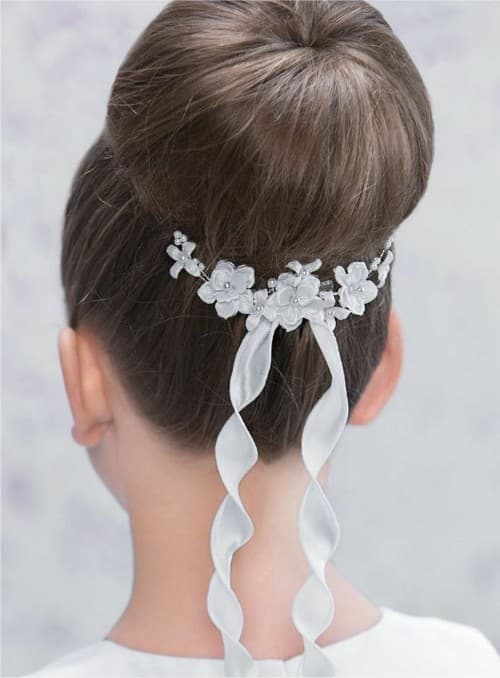 Holy Communion Ponytail Hairstyle For Wavy Hair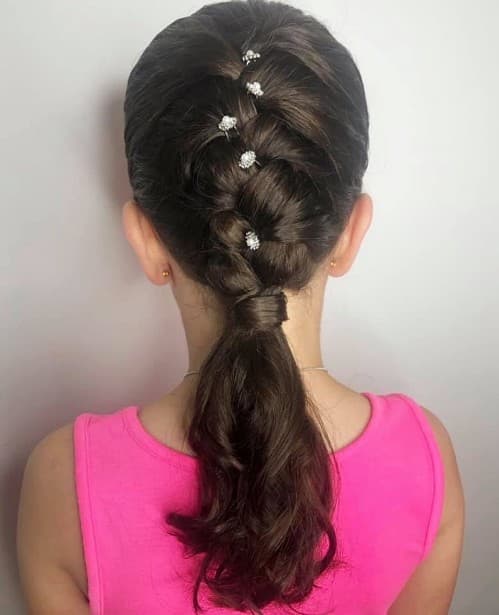 Ponytail Hairstyle For Kids With Curly Hair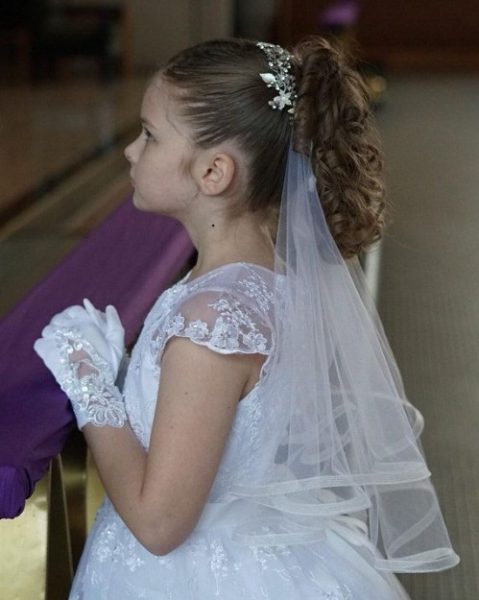 Communion Prom Updo Hairstyle For Kids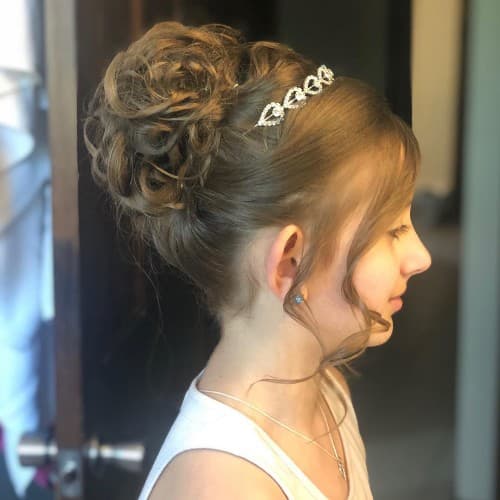 Holy Communion Low Bun Style For Textured Hair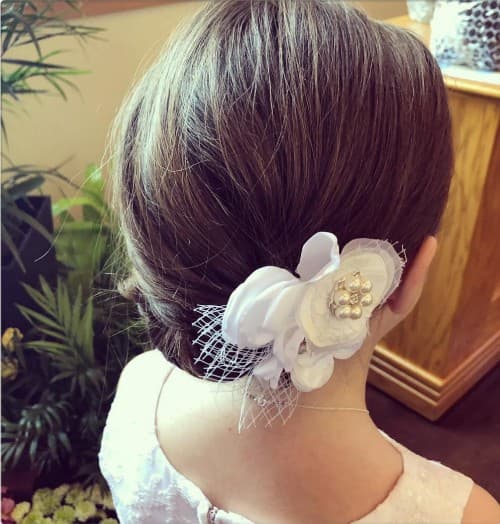 Simple Low Bun Hairstyle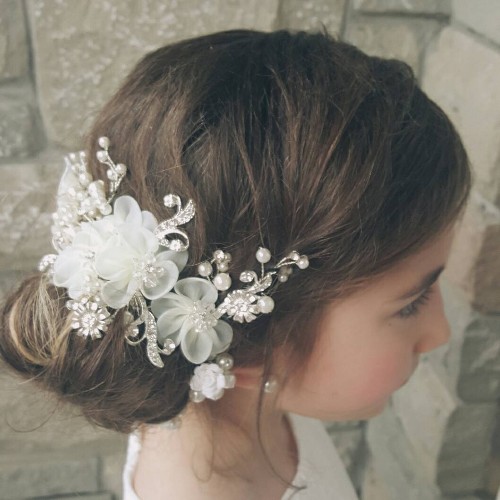 Wavy Updo Bun For Holy Communion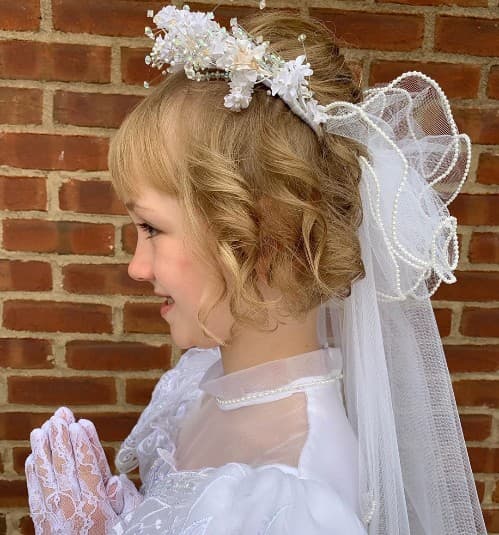 Sphere Bun Hairstyle For Straight Hair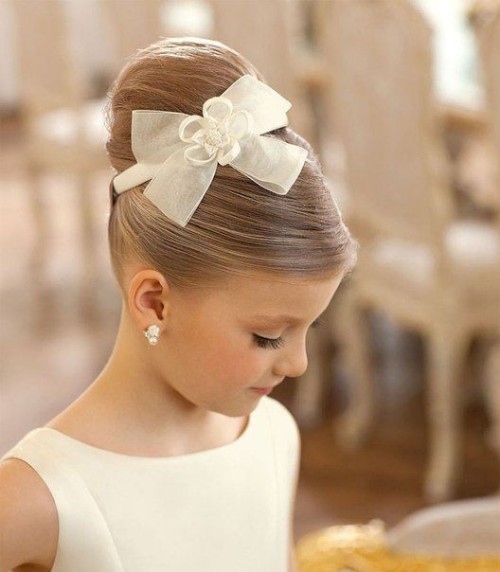 Squirrel Compact Updo
Stylish Italian Crown Braid Hairstyle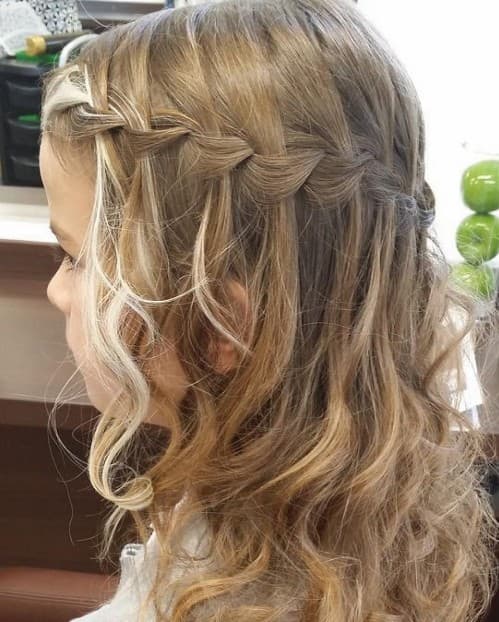 Natural Hairstyle For Holy Communion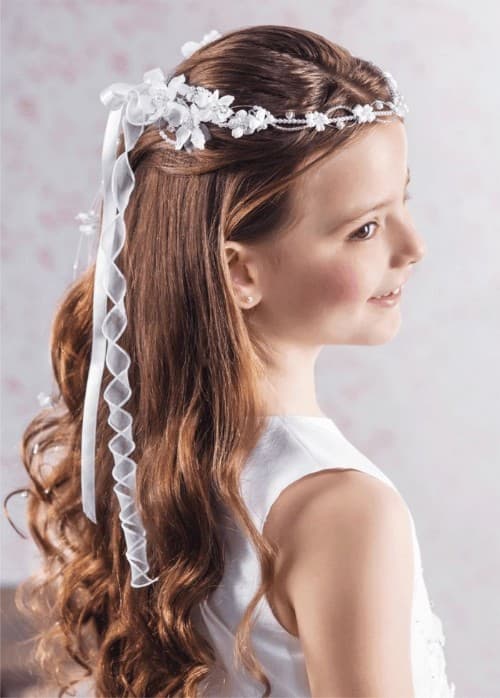 Textured Bun Hairstyle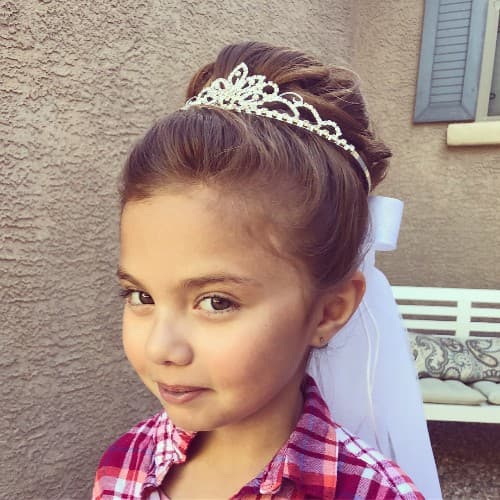 Three Minutes All-Back Hairstyle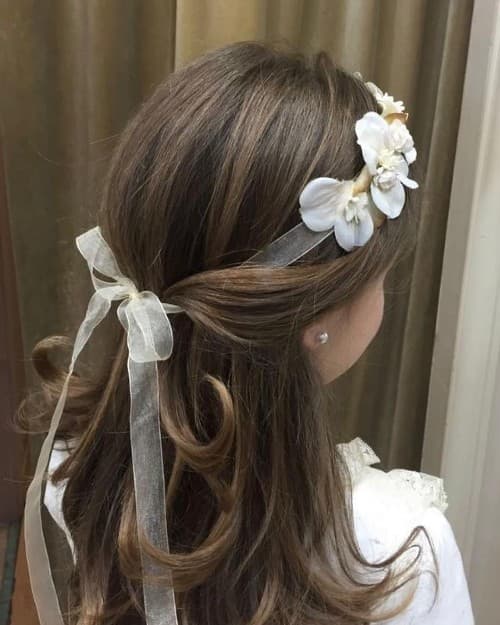 Twisted Bun Updo Hairstyle
Communion Twisted Prom Updo Hairstyle
Curly and Twisted Updo For Long Hair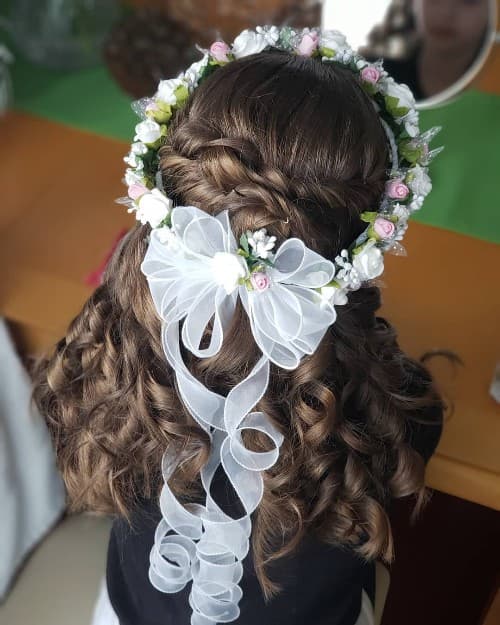 Simple Two Side Permed Hairstyle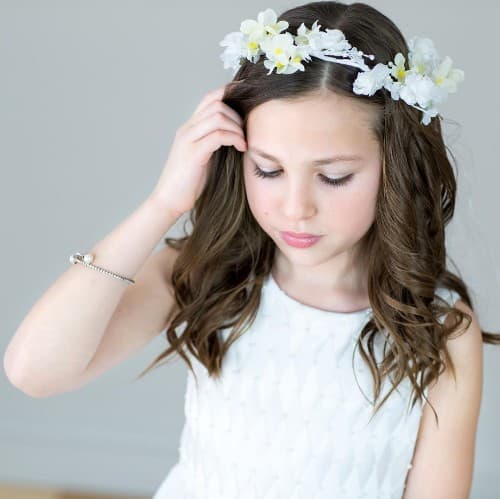 Updo Hairstyle For First Holy Communion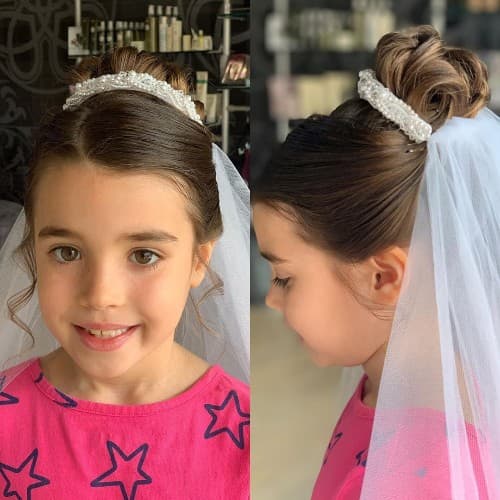 Holy Communion Classy Updo Hairstyle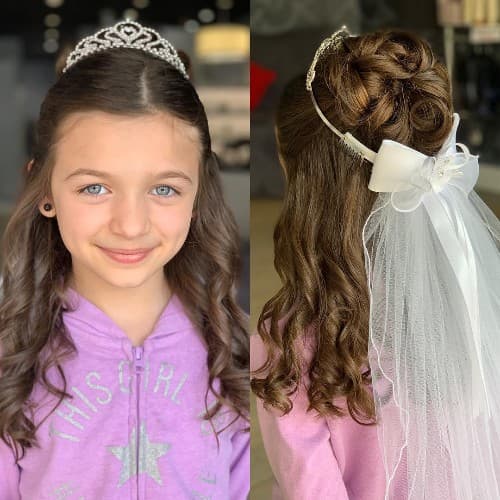 Wavy Updo For Long Hair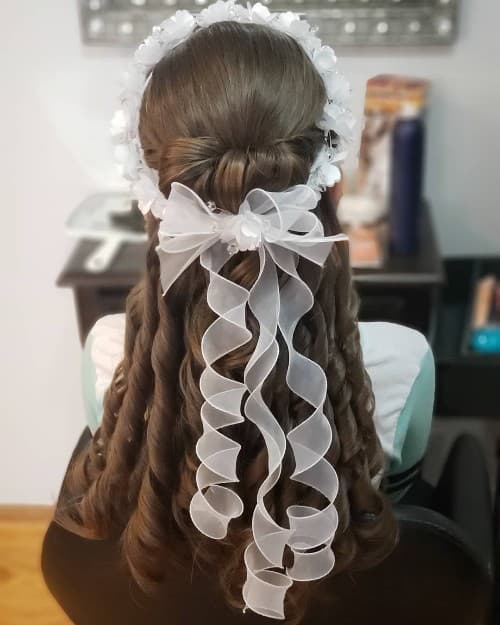 Now I would love to hear from you:
Which hairstyle from our gallery do you intend to wear your daughter, sister, or relation for the next holy communion?
Or maybe you didn't find the best first holy communion hairstyle that will be of best fitting for her.
Either way, do let me know by leaving your comment below.