Hair Care
All Your Questions on Curly Girl Method ANSWERED
The curly girl method gets a lot of positive press, and like with everything else with good PR, most of its disadvantages are relatively unknown. No wonder most people looking to embrace the curly girl method tend to have several questions, questions that mostly go unanswered despite the multitude of articles online.
To solve that problem, I've compiled all the frequently asked questions about the curly girl method I could find with detailed answers for people seeking them. You may describe it as the ultimate curly girl FAQ for beginners, but even seasoned professionals can learn from the answers to these questions.
In compiling these questions, I joined a couple of social media groups and web forums for curly-haired ladies, which is why I was able to compile the questions without bothering you.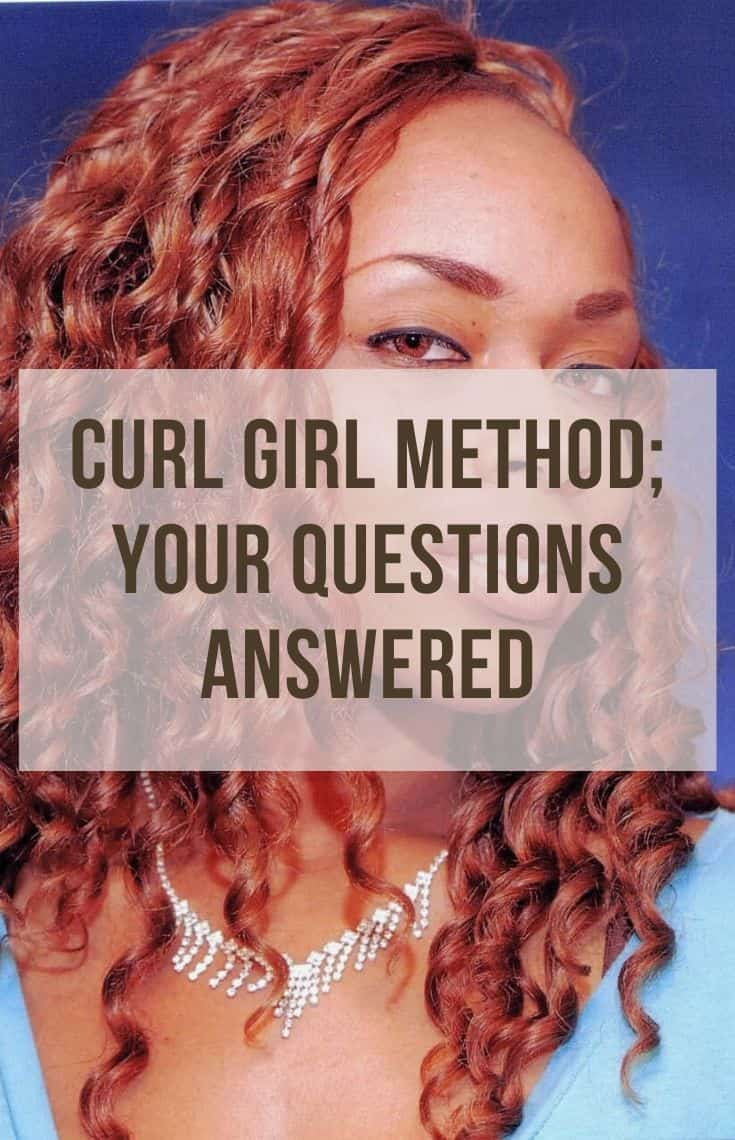 Quick Bites:
Before we continue, I would love to give credit to Lorraine Massey and Michele Bender, the innovators of the curly girl method and authors of The Curly Girl Handbook(#ad). Some answers to the questions below were drafted from their experience with CGM, as described in the highly informative book.
With that out of the way, let's start by answering what's arguably the most significant question: what is the curly girl method?
What is the Curly Girl Method (CGM)?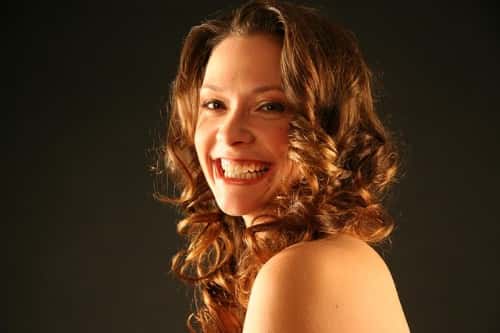 Originating from author Lorraine Massey, the curly girl method is a hair care philosophy that actively discourages the use of harsh chemical or heat styling treatments. It instead advocates for ladies to stick to natural and gentle approaches to caring for curly hair to minimize damage to the cuticle.
The curly girl method is also against rapid drying of the hair, especially with heat tools. This is based on the idea that curly hair is generally more fragile than most other hair types, and the cumulative effects of using heat tools over time can be hugely detrimental to the health of your hair.
In summary, the curly girl method isn't really a kind of treatment or a magic way to develop curly hair, as many people seem to think. Rather, it's a set of hair care guidelines for girls with curly hair, aimed at helping you improve your hair health easily.
Care and Maintenance (FAQs)
Q: How often should I wash my hair while on the curly girl method?
Experienced ladies will advise you to wash once in two weeks or every week. But one thing is that; all hair is not the same, some people find it comfortable to wash once a week, while some don't.
The best and surest way to know how often you should wash your hair is by testing it out yourself. Also make sure to check out my post on hair-plopping mistakes that'll ruin your curls.
Q: What's the best haircut(s) to wear with CGM?
The best haircuts for women with curly hair are Deva Cut, Rezo, and Ouidad. Men or boys that subscribe to the philosophy can wear a temp fade, undercut, Afro, and other similar hairstyles that don't require heavy heat styling or cream usage.
Q: How Can I Reduce Frizz In My Hair?
Comprehensively following the curly girl method should eliminate frizz in your hair, but some recommendations include frequent deep conditioning, using microfiber material to dry your hair as opposed to regular towels, and cutting down on heat styling.
We have a more comprehensive guide that shows ways you can reduce frizz in your curly hair.
Q: Is It Better To Cut Curly Hair Wet Or Dry?
It is better to trim or cut your hair when dry because it gives you the exact length and shapes with curls, unlike wet hair.
Cutting or trimming curly hair when wet is a sign you are preparing for something worst.
Q: Is Brushing Curly Hair Bad?
Brushing or combing your curly hair can alter your curls' formation: causing dispersed curls, otherwise known as frizz. So brushing curly hair is not good.
Instead of brushing, use your fingers to comb through your hair, and make sure you do this when your hair is wet and drenched with conditioner.
Q: Is Straightening My Curl good or bad?
Straightening is generally against the dictates of the curly girl method, but there's no harm in doing it if that's the look you're going for. We recommend the Keratin treatment for straightening curly hair, as it helps reduce many of the negative effects of regular straightening.
Products (FAQs)
Q: Which Ingredients in Hair Dye Are Not Curl Friendly?
Sulfate, silicone, Parabens, and Phthalates are the major ingredients that are not friendly with curls and the curly girl method. Beware of using hair care products with these ingredients under any circumstances, as they can damage your curls.
Uncategorized (FAQs)
Q: Why Doesn't the Front of my Hair Grow as Long as the Back?
The hair around your face, like the windshield of a car, is regularly exposed to wind, rain, heat, and many other environmental factors that can disrupt the hair growth cycle.
But you can mend and protect these front hairs by nurturing them with extra doses of conditioner and handling them gently.
Furthermore, always pay attention to the possible damage you may be unwittingly inflicting on your hair by pulling it, playing with your bangs, or running your fingers through your locks."- Curly Girl Method Handbook
Q: Does Curly Girl Method Cause Hair Loss?
The curly girl method does not cause hair loss. So far, I haven't seen any widespread complaints of hair loss from ladies who have been practicing the curly hair method.
On the contrary, some ladies testified that the amount of hair they shed reduced drastically after adopting the curly girl technique, which isn't hugely surprising.
Q: How Long Does Curly Girl Method Take To Work?
It takes up to three weeks, sometimes even more before you see significant changes from religiously following the curly girl method.
Several factors affect how long it takes for curly girl method to work, from your hair texture to your hair type, hair care routine, and how religiously you adhere to the method.
For the best results, it's essential to map out a routine that works best for you first and use approved curly girl method products.
Q: Does Frizzy Mean Unhealthy Hair?
The presence of frizz in your hair doesn't automatically mean it's unhealthy, but there might be a correlation. In any case, too much frizz typically means you're doing something wrong that needs fixing, and you should find a solution as soon as possible.
Q: How do I sleep and protect my Curl?
Protecting your hair while you sleep is essential for the curly girl method to be successful. I suggest covering your hair with a silk pillowcase, a satin scarf, or a bonnet before bedtime to prevent breakage while you sleep.
Here's a video on how to protect curls before you sleep.
Q: Is Curly Hair Attractive To Guys?
Questions like this don't have a yes or no answer. Each guy has their preferences; while some may find curly attractive, some don't, and that's normal. So, while not all guys have a thing for curly hair, I'm certain most don't care, and more than a few find curly hair very attractive.
Q: How can I get rid of static on my curly hair?
Static and flyaways are other problems ladies face. To stop this, take a wet paper towel with gel in it, and graze gently in a downward motion over the top layer of your hair.
Some hairbrushes, shampoos, and harsh electric appliances can cause static on hair.
Also, use plenty of conditioners, especially on the canopy of the hair.
Q: My hair looks dull. How can I get it to shine?
Unlike straight hair which has a flat surface and can reflect a lot of light, curly strands have contours, so light reflects only off part of them. So, the signature dull look is an understandable issue with natural curly hair.
So here's a video on how to make your curly hair shine.
If you don't have the curly girl method e-book, my dear, you are missing a lot. Try to get it now.
Now I would love to hear from you:
Did you find our questions and answers on the curly girl method helpful?
Or maybe you have some experience or advice to share with us.
Either way, do let me know by leaving a comment below right now.