Did you noticed the hair gets tangled, frizzy, always dry or hair routine isn't doing anything good again, frequent breakage, lacks luster and split ends? Well, all these are a sure sign that your hair is damaged and needs repair. So can damaged hair be repaired?
The answer is Yes and No. Damaged hair can be partially repaired overtime using the proper treatment method. But because hair damage is irreversible, the hair strands tend to go back to its damaged state once repairing measures are stopped. The only guaranteed way to repair damaged hair permanently is to cut off the damaged hair and grow it back.
Overall, Here are some of our beauty routine or habits that cause hair damage.
Ways You Are Damaging Your Hair and How It Can Be Repaired
It's now obvious that hair can be damaged in so many ways, even the minor treatments given can cause unexpected damage. This is really bad!!
However, it's time we all throw away ignorance and find the cause of our problems, ways to solve and overcome permanently.
To tell if your hair is damaged, pull out a strand, run your fingernail from root to end (like you are curling a ribbon), get a glass of water and drop the strand inside— check and see if it uncurls. If it doesn't, then know that your hair has lost elasticity -McMaster
Let's get started.
1. Bleaching Hair
Of all possible hair treatment and care techniques in the universe, bleaching is the most damaging. It is an irreversible chemical reaction that involves dissolving the melanin responsible for hair black color.
This whole process opens the hair shaft and cuticle through oxidation making bleach to reach the inner part of hair. hair fragile and prone to damage.
Wondering what bleach-damaged hair feels or look like? Here are some features of bleach damaged hair you should take note of: split ends, inelastic and uneasy to manage hair, dry, porous, frizzy, brittle and fragile.
Mind you, no successful bleaching process go without damage, either it damages very small or large (that's a sure banker). However, the level of damage to be expected depends on the level of transformation to be done.
So if you are going from black to white automatically. I advise you to change your mind now and take it gradually or else the result will not be likely.
How To Repair
In some part of the world, salon hair treatment cost is way too pricey that not everyone can afford. but If you have sufficient budget, I recommend you go receive professional treatments for damaged hair.
However, you can still try other DIY repair methods like:
– Using a mixture of coconut oil, almond oil, and olive oil
All these oil works effectively for hair care, growth, and treatment. Now combine the three oil forces together and see the outcome.
Here's how to use these plant-based oil to repair damaged hair.
Mix the three oils equally and make sure it's enough for the full hair.
Massage it from your scalp down to the hair full length.
Cover with a shower cap for 20-30 minutes.
Then Rinse it off with shampoo designed for colored hair.
Also, you can replace olive oil or almond oil with Shea butter.
– Full Fat Yogurt, Honey and Egg
As said by Jet and Ryhs (professional hairstylists at JetRyhn) egg yolk mixed with full-fat yogurt and pure honey repairs damaged hair.
Here's how to use yogurt, honey, and egg to repair damaged hair.
Mix yogurt, egg yolk , and honey very well. Just ensure that it will be sufficient for your full hair (you can still use this quantity: 2 tablespoons of honey, half cup of yogurt and 1 egg).
Apply the mixture on your full hair down to the scalp.
Cover it for like 30-50 minutes with a shower cap.
Then rinse it off with shampoo (SLS free shampoo)
Use Mayonnaise Hair Mask
Initially, mayonnaise hair mask was made for curly hair, but at a point users found that it was very useful beyond caring for curly hair.
Here's is the deal:
In the real state, mayonnaise mask is 89.9% oil, making it moisturize, shine and soften hair effectively.
You can either buy a ready-made mayonnaise mask from stores or you do it yourself at home. Whichever you choose just keep in mind that the primary ingredients include: egg, soybean oil, coconut oil, olive oil, and lemon juice or apple cider vinegar.
Here's how to use mayonnaise treatment to repair damaged hair.
Make your hair damp (partially wet).
Apply the mayonnaise mask and distribute evenly to every part of the hair.
Cover with a shower cap and leave it like that for 15-25 minutes.
Rinse it off with your normal gentle shampoo.
Repeat the process twice a month for better results.
Also, these are other benefits of mayonnaise treatments you should know.
How To Reduce Further Damage
To stop further damage from other chemical and non-chemical processes. There are things you should do and things you shouldn't do.
Here's how to stop hair damage from bleaching.
Avoid damaging hair care routine like heat styling (infact discard anything that has to do with heat for some weeks).
Moisturize and hydrate hair as much as you can daily.
Stay away from any chemical process a while or even totally, because of the less the best.
Embrace protective wears and hairstyles.
Use shampoo and hair products made specifically for color-treated hair.
Trim off damaged split end regular and visit the salon for a favorable haircut.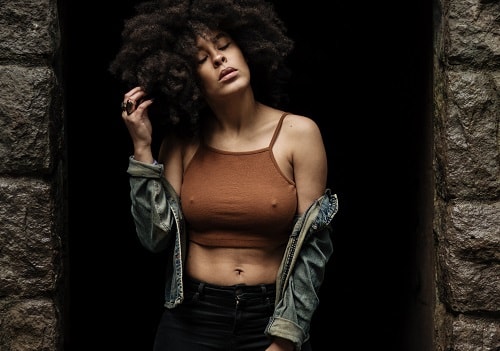 2. Over Washing and Brushing
Sometimes caring for hair can be very tricky. At some point, you won't know if what you are doing is wrong or right, till you get the results, then boom.
The truth is that you can over brush and also over wash hair. Experts confirmed that overbrushing can weaken hair follicles which leads to hair loss or ceased hair growth.
But because the damage incurred during these the actions or applications is not too severe, the repairing won't be difficult like others.
The major characteristics of hair damaged due to over brushing and over-shampooing include: splits end, dry hair, hair loss, uneven hair length and many more.
How To Repair
The hair is tempered badly, no need to call for alarm, let's just go fix it with the easiest dos and don't rules.
Here's how to repair hair damaged due to over-shampooing or over-brushing.
Hydrate and moisturize hair as much as you can.
Embrace the habit of using leave-in conditioners and oil frequently.
Visit your hairdresser for a nice haircut or trim the split ends yourself.
How To Stop Further Damage
To repair is the first, the next is to steer clear from actions that caused the damage initially.
Here's how to stop hair from further damage.
Avoid Shampooing hair often (at most once a week)
Don't brush hair while it's wet only comb it if necessary.
Don't over brush hair again (four to five strokes is enough to detangle the hair)
Use a wide toothbrush.
Don't brush, if your hair is curly.
3. Highlighting and Coloring
Just like bleaching, highlights and dye still have some damaging effects and can be in excess when done wrongly. it is true that highlight damages hair. however, I am not saying you should stop. but, you should take the essential steps to keep the hair healthy, bold, shiny, and hydrated.
And as usual features of color damaged hair includes dry, frizzy, brittle hair with split ends.
How To Repair
Before heading to repair and to avoid this repeating itself, We recommend you visit a professional and well experienced colorist for any future coloring work (because they know what works best).
– Coconut Oil Mask
Pure coconut oil is very good and effective on skin and hair issues. Mixing it with another other pure and organic product (soybean oil, egg, olive oil, lemon juice or apple cider vinegar, and coconut oil) makes the ten thousand miles journey faster. So
Here's how to use coconut oil to repair color damaged hair:
Mix the coconut oil with any of the above-mentioned oil.
Apply the mixture and massage from the scalp down to the hair strands full length.
Cover hair with a shower cap for like 20 minutes or more.
Then rinse it off with shampoo made for colored hair.
How To Stop Further Damage
Wash hair with an appropriate shampoo.
Trim off the split end.
Hydrate, hydrate, and hydrate.
Stop heat styling.
Use a leave-in conditioner that contains UV protection (this helps protect hair from future damage from sun)
Give the hair more than enough time before coloring again
4. Heat Styling
It's not a new thing that flat irons, heat dryer, curling iron, and other styling tools that require heat to work can damage hair.
Want to know what heat damaged hair look and feels like?
Well, heat damaged hair often look and feel dry, burnt, coarse and frizzy with split ends. that's not all the signs may be more depending on your hair properties and level of damage done.
How To Repair
Although heat damage on hair is irreversible, there are few treatments fix that can smooth and strengthen hair making them look and feel like living again.
Here's how to repair heat damaged hair.
– Hot Oil Treatment Method
Hot oil treatment is one of the best treatment methods that help protect and strengthen the hair.
However, it is not ideal for people with over sensitive skin and people who are allergic to some plant oils like olive oil, jojoba oil, almond oil and coconut oil which is the core ingredient.
So before you go for this method ask you dermatologist if hot oil treatment will be fine with your scalp and skin.
Here's how to use hot oil treatment on heat damaged hair.
Wash your hair thoroughly.
Heat 6 tablespoons of any of the oil. Ensure it's not too hot
Dry hair, with clean towel or cloth, but try to leave it damp.
Get rid of any knot with your Comb.
Apply the warm oil and distribute it to every part of the hair.
Cover hair with a shower cap for 30-40 minutes.
Rinse the oil off with your shampoo.
Then apply your conditioner.
You can do this twice a month but if you have a really dry and frizzy hair then I recommend you do it once a week.
For more detailed information on hot-oil treatment check here.
How To Stop Further Damage
Notwithstanding the level of damage heat styling tools has done to your tresses, ditching out these styling tools permanently isn't always a better option because it's part of beauty life.
So one thing is to minimize the use of these tools the others are to:
Go get a good haircut from a pro hairdresser that can handle damaged hair.
Embrace deep conditioning.
Apply a heat protectant before using any heat styling tool.
Lastly, always protect your hair from the sun.
5. Hairstyles and Extension
I believe it's not a new topic to you that some hairstyles especially braid can add uneasy pressure to the hair strands, edges, and scalp. In case you aren't aware these hairstyles can cause splitting, follicles damage, and hair loss.
How To Repair
Trim the split ends.
Be natural for some time. These provide space for damaged edges and hair to regrow since the damage caused is not severe.
How To Stop Further Damage
Keep hairstyle simple and loose (not too loose). But the simpler the better.
Discard any style or hair extension that has serious business with your edge.
Take Away
If you don't want to be treating damaged hair weekly, go for keratin treatment. Because keratin treatment can last up to 6 weeks depending on how often you wash your hair. The downside of this treatment is that it's pretty expensiveto get.
For cheaper treatments, do it yourself at home. Find out the source of the problem, wash hair with the appropriate shampoos for damaged hair, then apply any of the treatment tips mentioned here.
Lastly, the best permanent treatment for damaged hair (though it takes time) is chopping it off and starting over again. I believe I said this earlier.
Can damaged hair be repaired? I think I should also hear from you:
Also, From today's post which hair repair measure do you plan to try out?
Or you know another method that has helped you treat your damaged hair.
Either way, do let me know by leaving a comment below right now.