This post contains over 20 cute box braid hairstyles that will definitely catch your eyes and inspire your next hairstyle.
As you probably know, box braid is one of the best African protective hairstyles for women that are trending on Pinterest and Instagram right now.
So if you're looking for the best box braid styles that would fit your hair, face, and last long as well then you'll love this gallery.
So let's get started.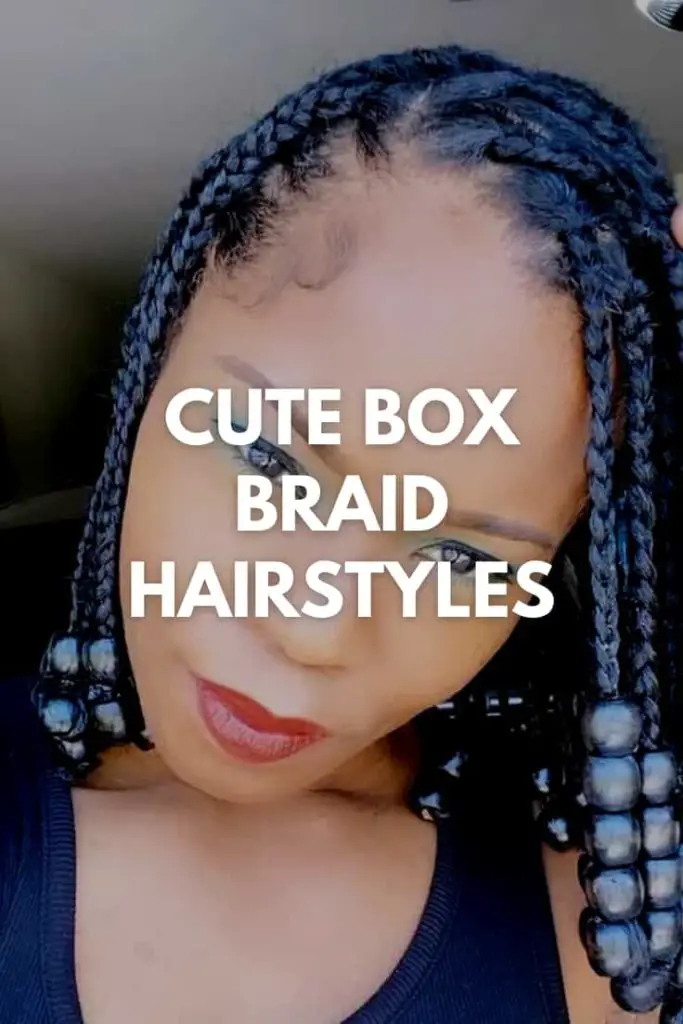 Box Braid Hairstyles
In case you're wondering how much it would cost you to install- Well depending on your location and salon, getting a box braid hairstyle on can cost you anywhere between $80-$300.
Another thing to note is that box braid hairstyles can last on hair for 4-6 weeks depending on your maintenance and hair care routine.
Braid hairstyles aren't something new to the eyes and trend but come rain come shine, they would forever be evergreen protective hairstyles for black women.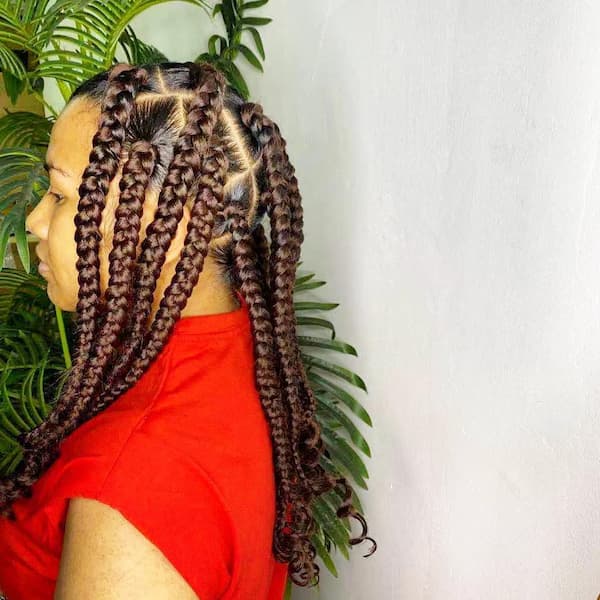 2. Medium Size Knotless Box Braids
Sometimes you might need a braid hairstyle and colour that would fit in with your skin tone. That's where this type of colourful braids comes into play. If you're looking for styles that won't waste time to bring down, you might want to try this style out.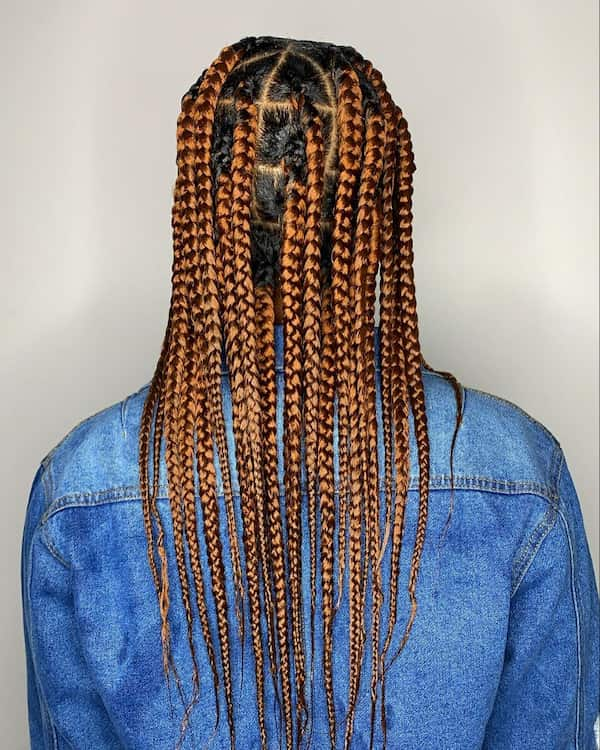 3. Butt Length Box Braids
If you love long braid hairstyles, then you're are not left out because this is definitely something you would love. And it's very easy to tweak alongside sister hairstyles like pineapple and ponytails.
4. Short Bob Box Braid
I wasn't able to get the front face view of this lady's hairstyle in picture format, but a quick message I have for you about this hairstyle does not understand what a short hairstyle can do for you. Not only is this hairstyle low in maintenance, but it's also very easy to style in and bring down.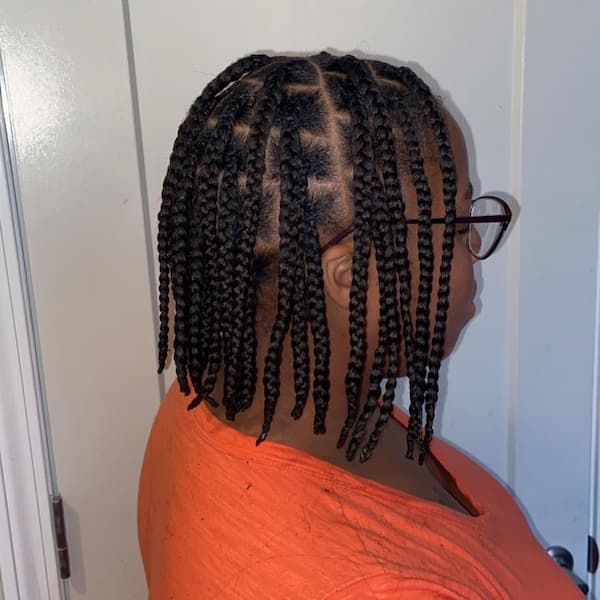 People like me that want and love it long, can also add more colors to their hair without using hair dye. All thanks to hair extension. As you can see in the image the extension used for the hairstyle is a mixture of black, dark brown, and blonde color.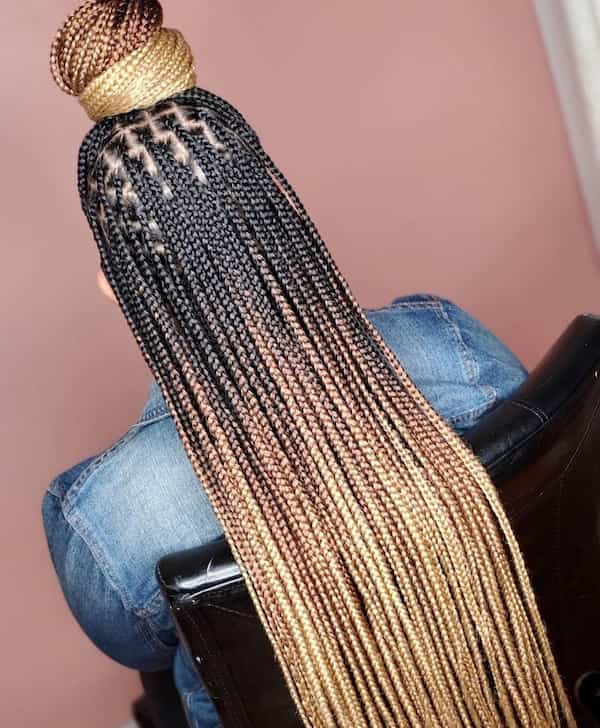 6. Big Box Braids
Alternatively, you can call this hairstyle Jumbo braid. For long Cornrows used to be the foundation of the Jumbo hairstyle, but now the style is easily achieved with any pattern of primary styling. Take for example this hairstyle.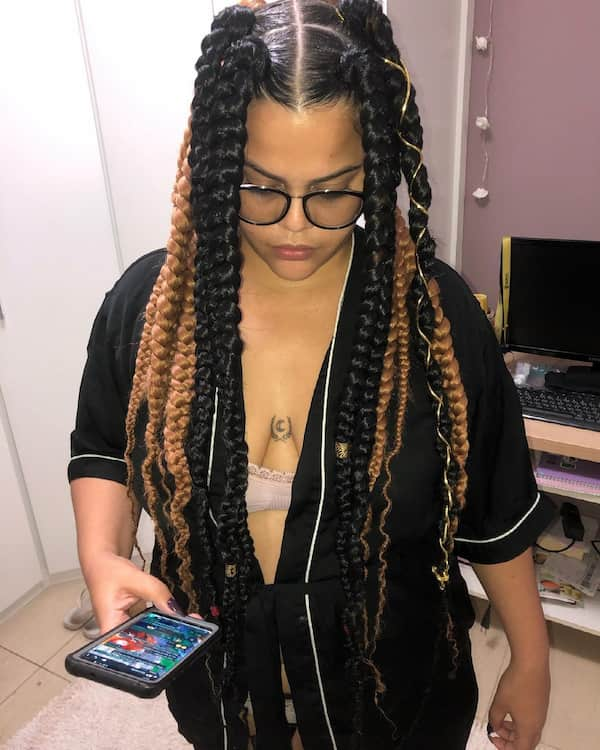 7. Box Braids with Beads
Whether long or short adorning the braid hairstyle with beads is like adding spices to sweetmeat- it makes it taste better, but in this case, it makes it look nicer. You can go for multi-color or single-color beads. The size of beads and braid is another thing to keep in mind.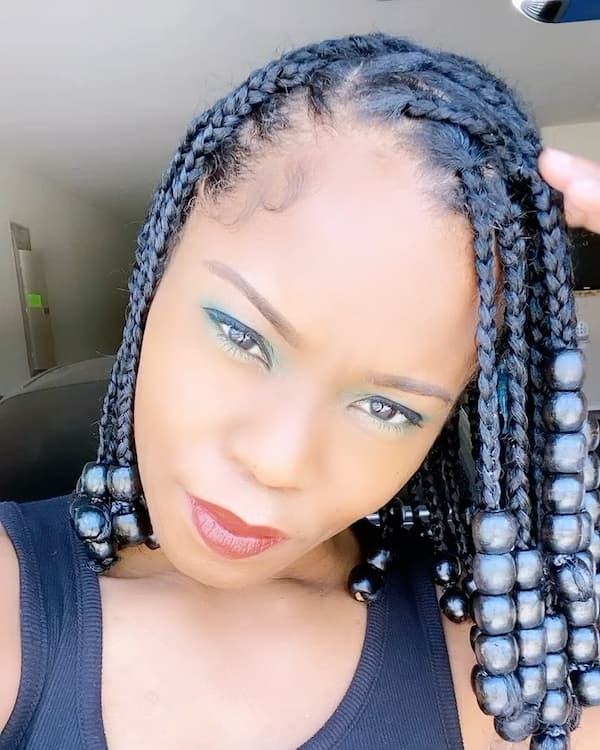 8. Boho Box Braid
What do you think about braid hairstyles with curls at the end? Well, there's no magic there, your stylist just needs a good extension with curly ends. But make sure you pamper the hair because it starts to go bad from the fragile region, which is the end.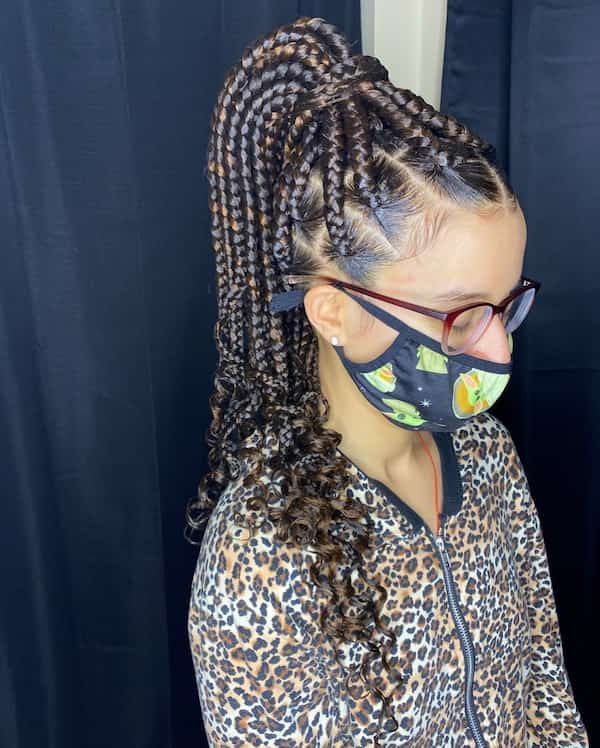 9. Small Box Braids
Don't get it twisted, there's a difference between short and small box braids. For example some ladies like short braids, but they don't want them small. Do you get the point now? A good example is this knotless small long braid.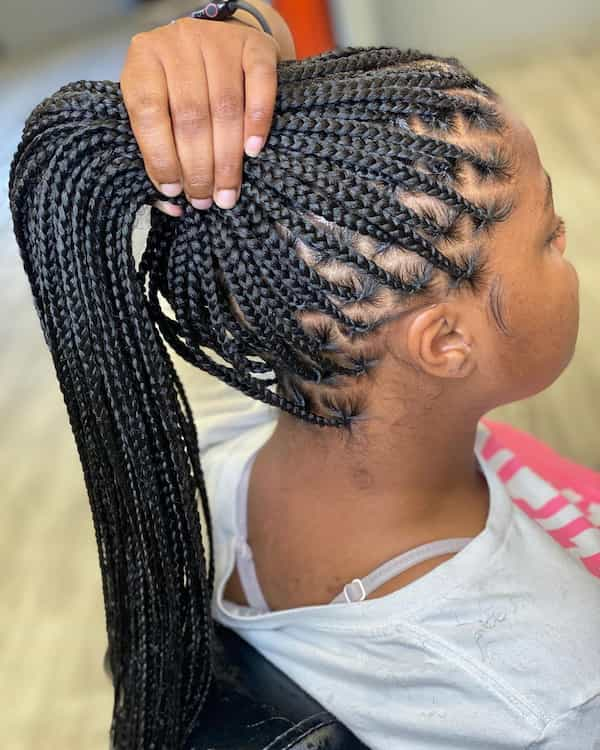 10. Triangle Box Braids
Well, I am only adding this idea to this list because I believe some people would appreciate the idea. In my part of the world, there's a clear difference between box and triangle braids. So list triangle braid in this gallery is not my idea.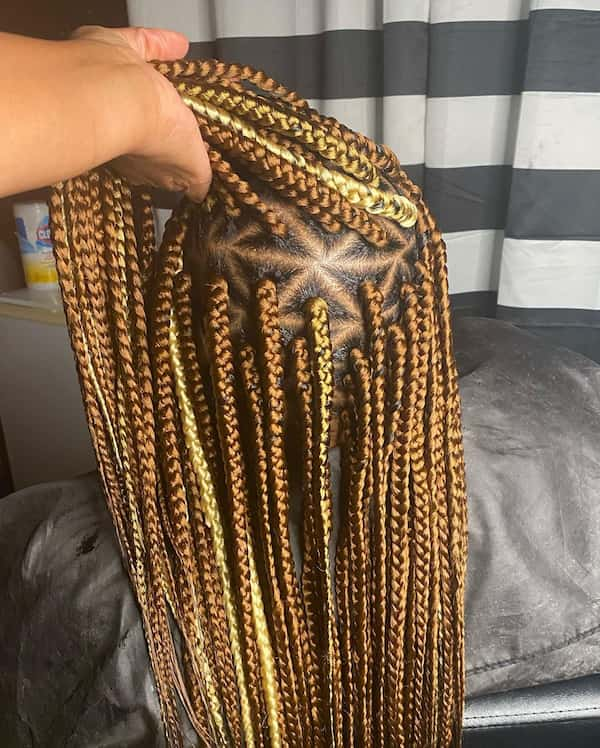 11. Waist Length Box Braids
For ladies that want and love it long,  this is something you would really love. With a long bright-colored braid hairstyle like this, you stand out among others is guaranteed. And always make sure you protect your natural hair when an option for this kind of style. Avoid heavy braids that would add tension to your hair roots and scalp.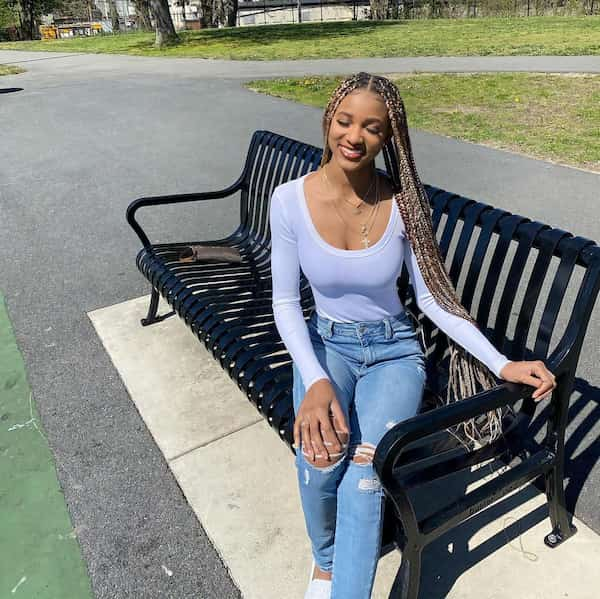 12.  Medium Sized Box Braid
I know some ladies would want something medium and short as well that's why I picked this idea on Instagram. Do you think it's worth recreating?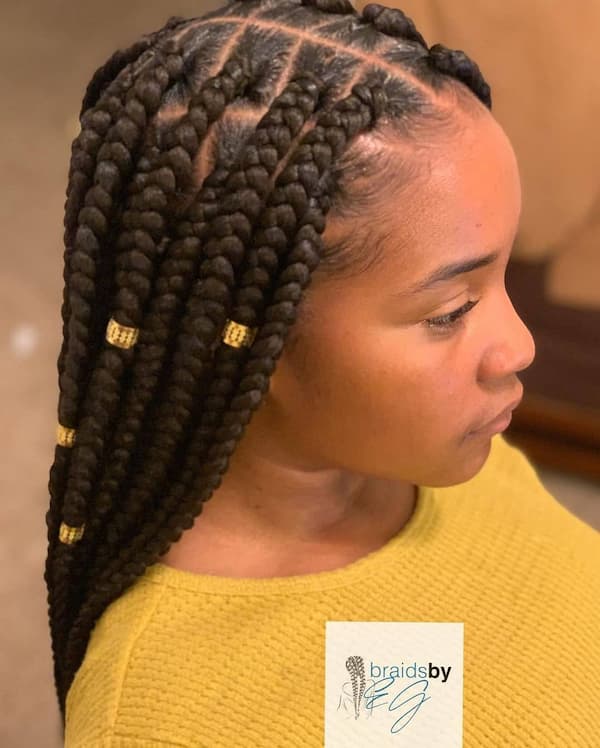 13.  Long & Small Box Braid
What do you think about a long and small-sized colourful box braid like this? Getting a colour that fits with your skin complexion can be a game-changer for you.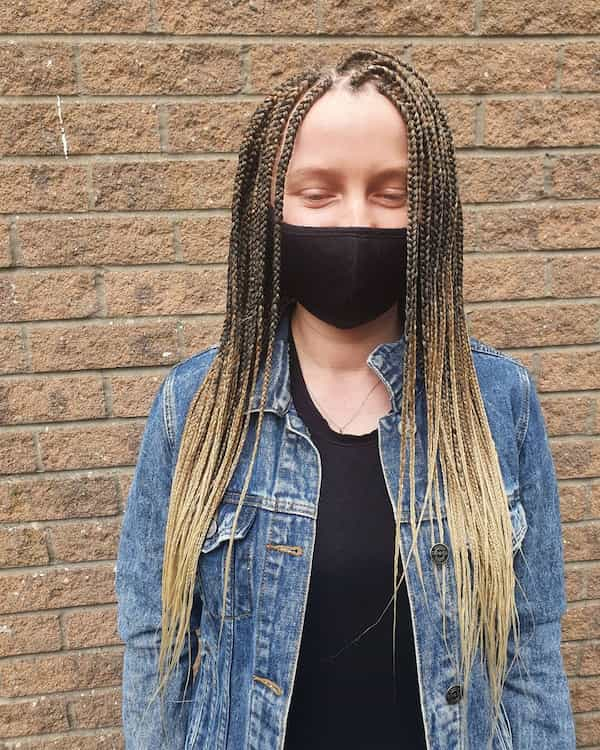 14. Thick Box Braids
A braid that is thick and protective is worth recreating and this hairstyle is one in a million. You'll love this if you're a fan of long hair.
15. Shoulder Length Box Braids
A braided style adorned with yarn string and shiny metal foils can make the whole game foxy. Girls who are elegant will love to recreate this style without thinking twice.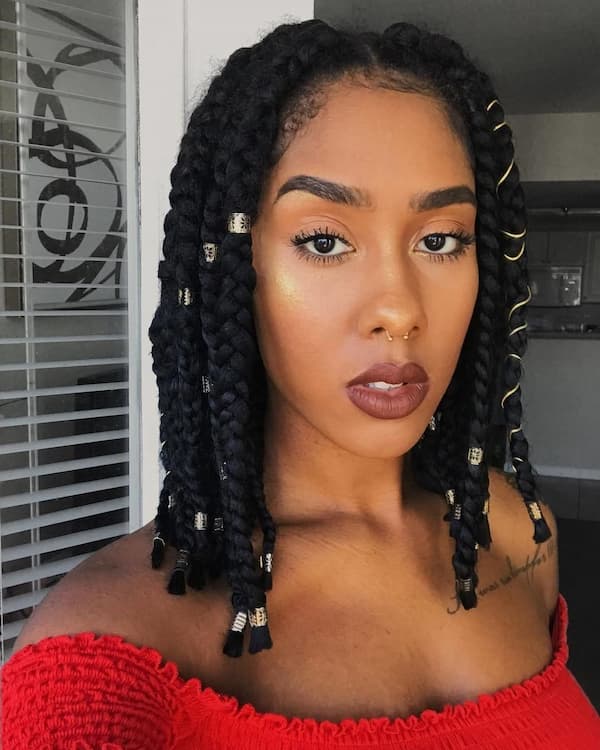 16. Bob Box Braids
Go for Bob length box braid if you're the type that loves it short. The maintenance routine of this hair is relatively low so don't be scared to go for it.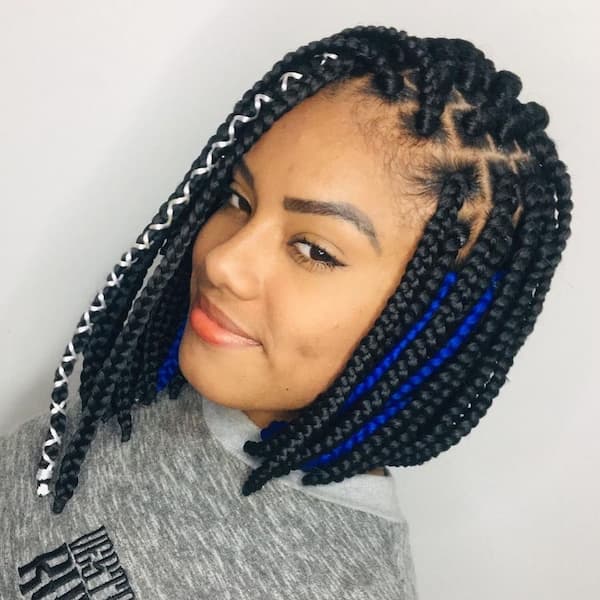 17. Crochet Box Braids
Ombre coloured braid hairstyles are not only the talk of the town, they're also unique and bright. If you love this hairstyle that means you're someone who loves to flow along with trends.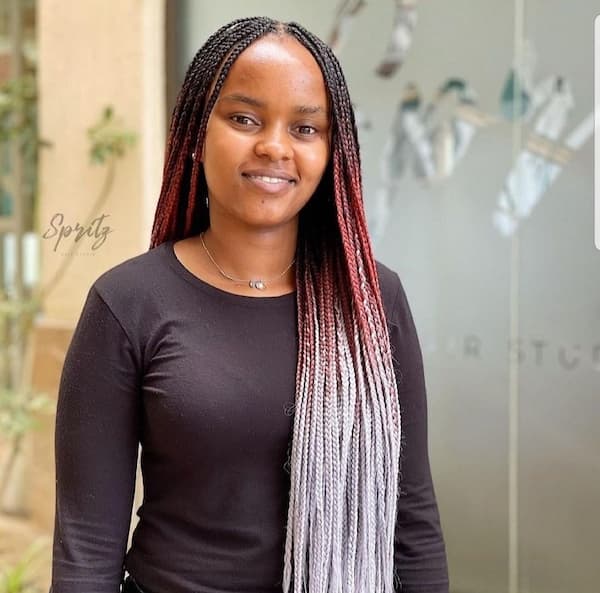 18. Knotless Bob Box Braid
Some hairstyles are worth the time and cost, and this one is one of the styles. The sprinkle of stylish curls even makes the style more stunning.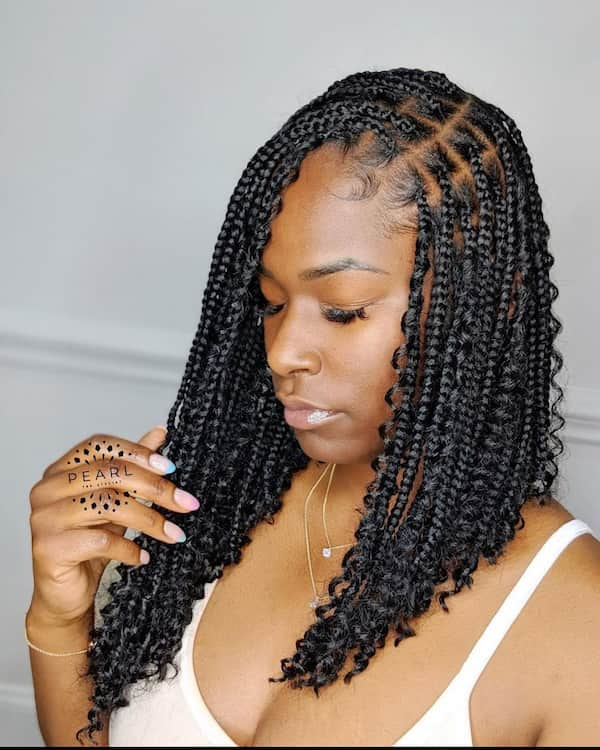 19. Blonde Box Braid
If you don't like other ideas, you might like this one because of the bright colour. I personally like colours that would make me stand out.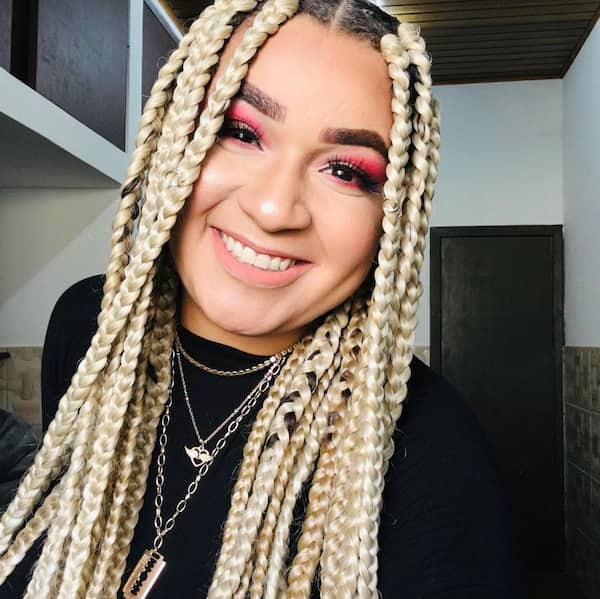 20. Multi-Colored Strand Box Braid
How about having two or more coloured strand braids installed? Not like the regular ombre coloured strand. Take a look and see what am talking about.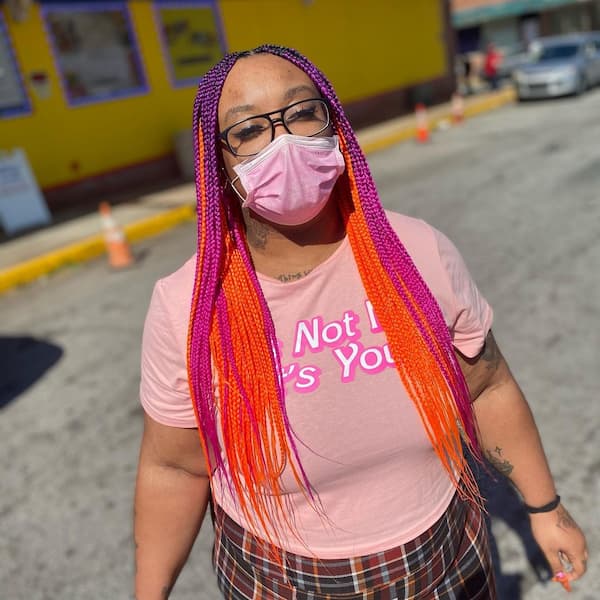 And that's all I got for you for now. If you're love in with any of these hairstyles, feel free to visit Instagram and search for the stylist location using the caption written under the idea.
---
Want some more hairstyles inspiration & Guide? Check these blog posts.
I hope you enjoyed my short and sweet gallery of the best box braid hairstyles for women that'll inspire your next look.
If you found this post helpful, please make sure to rate this post, and don't forget to share and pin to your favorite Pinterest Board.