Let's deal with the Bantu Knots styles. Hope you're ready?
Bantu knots hairstyle is one of the oldest hairstyles in Africa, which is still in fashion in our present times. Its uniqueness spells it out among other African protective hairstyles for women.
The powerful thing about this hairstyle is that it carries a deep meaning apart from making you look like royalty.
In this article, I will enlighten you on all you need to know about Bantu Knots. The information is broken down into sections for better understanding. And, I bet you will not want to miss any of the sections.
So basically, here's what you'll learn in this post, so make sure to stick around till the end;
Where the Bantu Knots style originated from
Detailed Bantu Knots Styling tutorial
Bantu Knots Maintenance Care Tips
Answers to the most frequently asked questions about Bantu Knots. 
And lastly, share some cute, unique, and inspiring hairstyle ideas.
First, let me start by sharing with you these 5 cute ways you can rock the Bantu Knots Hairstyle
1. Bantu Knot Hairstyles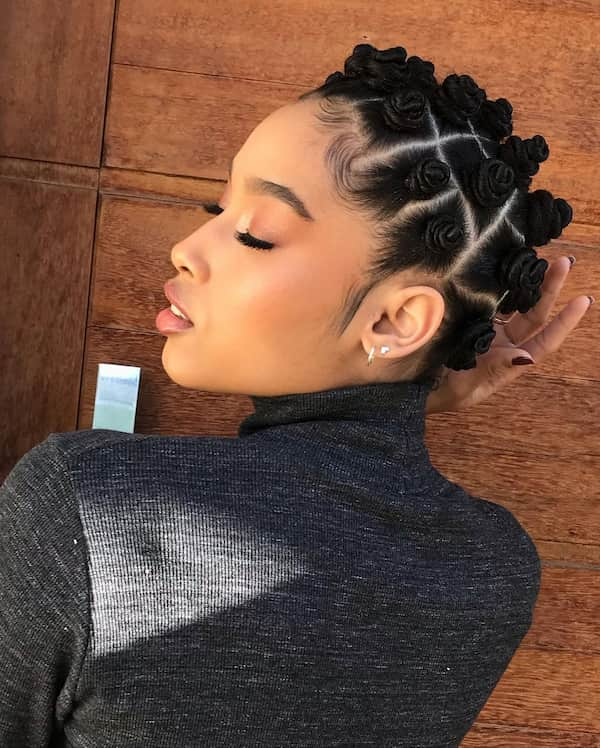 2. Bantu Knots with Braid + Beads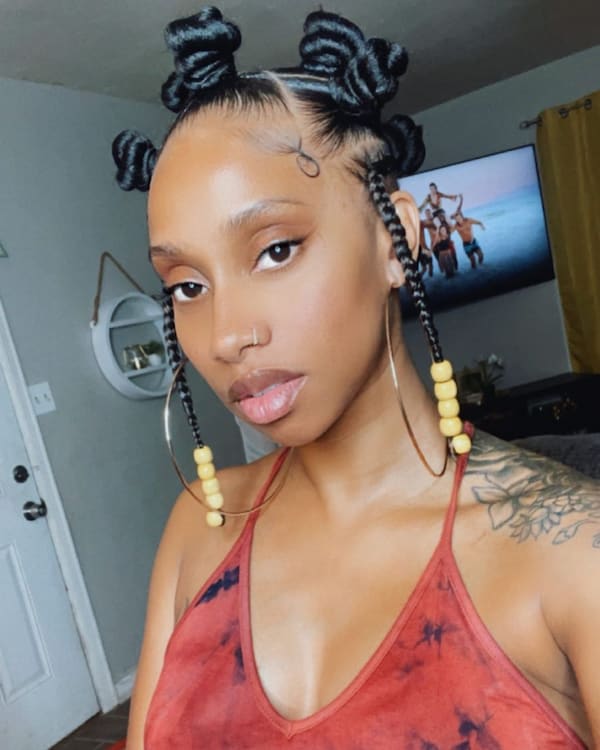 3. Braided Bantu Knots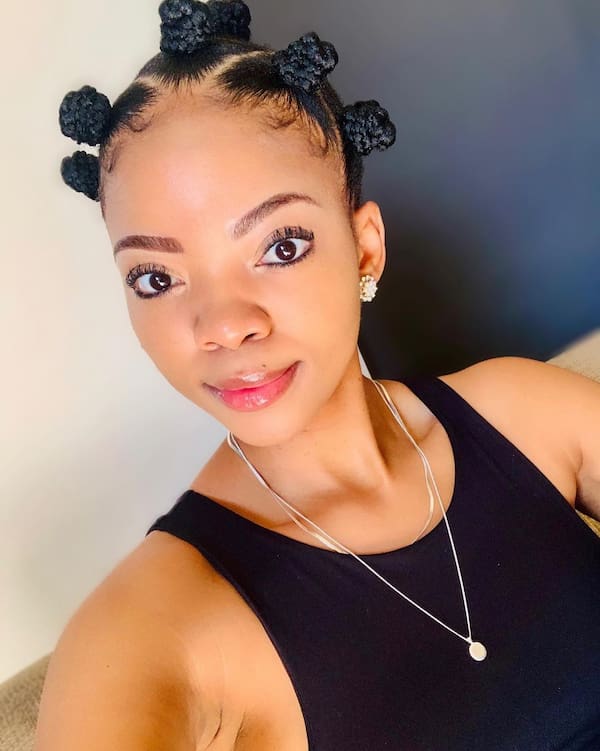 4. Bantu Knots with Fulani Side-Braids Vibe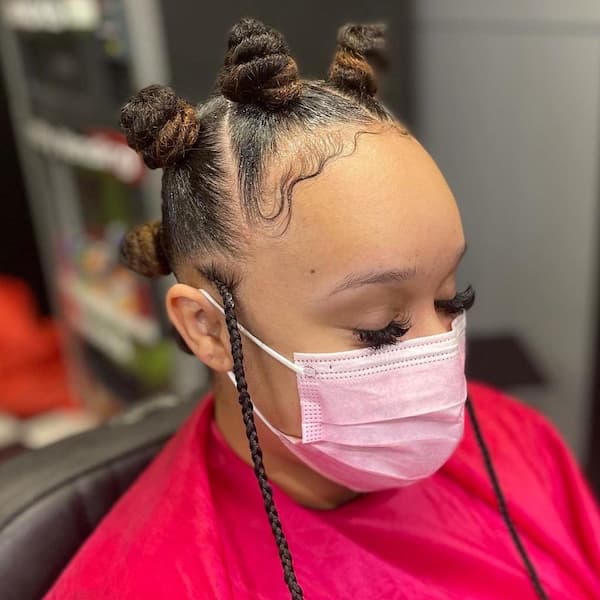 5. Full Fledged Braid Bantu Style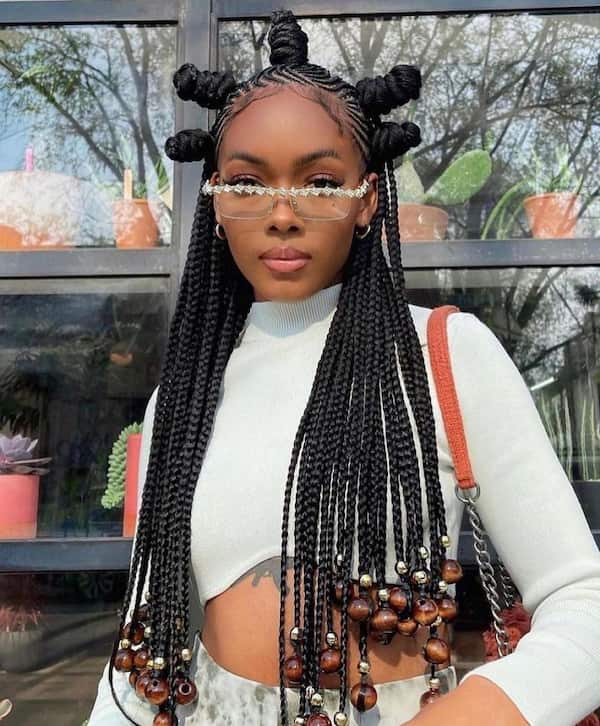 You know what?
I will pause the ideas here, for now, So I can give you the other part- which is the comprehensive guide on everything you need to know.
But if you want to see the rest, scroll down the page and enjoy.
Where Do Bantu Knots Originate from?
According to research, Bantu Knots was first originated from the Zulu tribe of South Africa. Other Zulu tribes in East Africa also plaited it before it became popular among other African countries and beyond. Bantu knots are also called "Duuduubs," "Nubian Knots," or "Zulu knots."
The hairstyle is said to carry an ancestral meaning that protects the black heritage of the Zulu tribes. The Zulu tribes carry the hairstyle as respect and salute to their ancestors to make it further interesting.
Besides, the women of these Zulu tribes see the hairstyle as a thing of pride. Of course, it is worth it.
It was only plaited by the villagers as a custom back then, but now it has become an internationally loved hairstyle.
---
Also Read:
How To Do Bantu Knots
Bantu knots are very simple but technical to style. It would be best if you kept handy some hair care tools and rules.
And one of the few rules is that you must make sure your hair is not wet. If you attempt style on wet hair, it will end up looking bad or, worst-case scenario, probably disaster because your hair is fragile and prone to damage(cut & fall off) when wet.
Your hair must be dry or damp for it to come out perfect take note.
There are basically three Bantu knots styling stages, depending on the method you or your stylist implement.
Pre- plaiting stage
Plaiting stage
Post-plaiting stage
Pre–Plaiting Stage
You can also call it the pre-styling stage; this stage is where you prepare your hair to make it look healthy and regain its integrity. So you start by;
Shampooing your hair: Your scalp needs to be shampooed for it to be spotless since Bantu knots leave a large portion of your scalp exposed. Also, this will make it look neat and attractive.
Conditioning your hair to avoid frizzing: If your hair is prone to fizziness, conditioning can help prevent its effects. You can either use a rinse-out conditioner or a leave-in conditioner.
Detangle your hair: If your hair easily tangles, it is advisable you brush it with a detangle brush to loosen it. For curly hairs, a wide-toothed comb is preferable. You can easily do this process when the conditioner is still on the hair.
Dry the hair leaving it damp: The hair should not be dehydrated. This is because dry hair is difficult to set, and the knots don't hold well in them. Neither should it be wet, for the knots won't stay. So dry the hair partially, leaving it damp.
Plaiting stage
The second phase, which is the main styling stage. You start by;
Separating the hair into equal sections: You should use a rattail comb while separating the hair. Also, the width of each knot depends on the length of the hair and the desired outlook. If the hair is short, it is advised that each section should be 1 -2 inches wide. For longer hair, it can be 3 to 4 inches wide.
Apply setting cream: Apply a cream that will help hold the knots from becoming stiff. You can use a small comb or your finger to apply it.
Twist a small coil of hair: Use your fingertips to twist the hair into knots carefully. Do it slowly to avoid breakage of the hair.
Wrap the remaining hair around the base coil: Slowly wrap the remaining hair in the section into a base coil. If it is long hair, the wrapping will look like a pyramid or funnel. In shorter hair, it will look like a rosebud.
Setting the coils: This stage involves you checking the coils for any imperfections. If the coils are loose, you can re-twist them to make them tighter. If they are too tight, you can tuck the loose ends under the coil to hold them in place.
Rinse & Repeat the same procedure on the remaining sections.
And that's all for the second phase. Now let's move to the last phase.
Post-Plaiting stage
The last but not the least stage is the aftermath maintenance and care tips given to the hair to make it look good and last long. 
Here are the basic Bantu Knots Hair Care Maintenance Tips you should know;
Constantly use hair moisturizing cream or oil to make the hair look shinier.
Avoid using heavy oils like butter or pomades on your Bantu knots.
Never use rubber bands to help keep the knots in shape.
Avoid letting water touch your Bantu knots directly.
That's all for the tips; other things you do will depend on your daily hair care routine. 
Can You Shower with Bantu Knots On?
Showering with your Bantu knots on seems like a good idea. But it is not. Showering can cause shrinkage of the knots, which is not a good thing. If you must use a shower, make sure you use a shower cap that is big enough to cover your hair very well. Although, you shouldn't wear a shower cap for a very long time.
Can You Sleep Comfortably In Bantu Knots?
Yes, You can sleep comfortably in Bantu knots, but there are few night hair care preps you should do to your Bantu Knots, just like every other protective hairstyle.
Tie your hair at night while sleeping: The easiest way to sleep without worrying that your knots will not spill is to tie it up with a scarf or a satin bonnet.
Use of bobby pins: This pin helps give extra security to the knots by ensuring that the knots do not come out.
Use extensions: If your Bantu knots are very shorts, you need not worry as you can add extensions to them. These extensions help the knots to last longer.
Do Bantu Knots Stretch Your Hair?
Yes, it does. Bantu knots are a natural way of stretching the hair while creating natural curls or beautiful ringlets. Additionally, the process of twist and wrapping helps in the stretching of the hair.
Do Bantu Knots Damage your Hair in Any way?
Naturally, Bantu knots do not damage hair; it will only happen when the required precautions and instructions are not followed religiously. If you don't follow the above-stated care tips or plait your knots too tight, it can break the hair. 
If this is your first time hearing about this hairstyle, it wouldn't be a bad idea if you try it out someday. The unique outlook it will give you cannot be compared to any of the present western styles.
Now let's continue with cute ways you can style and flaunt the Bantu.
5. Jumbo Bantu Knots Hairstyle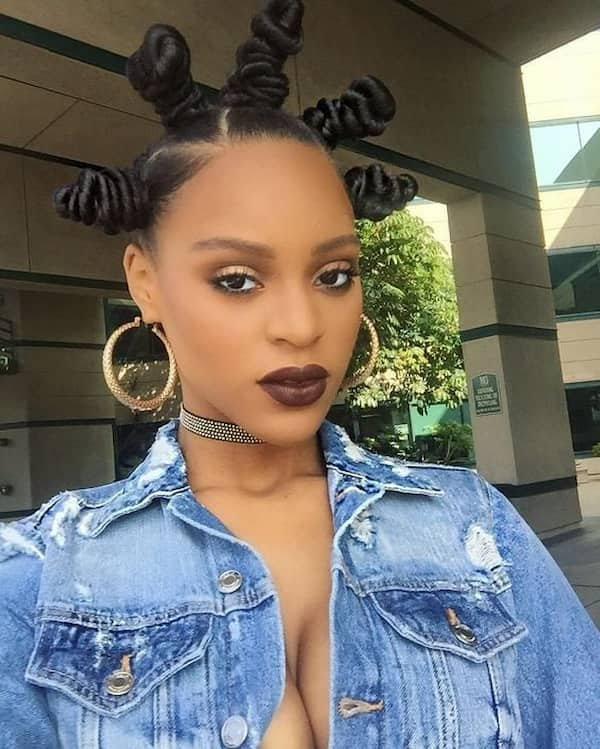 6. Bantu Styles for Kids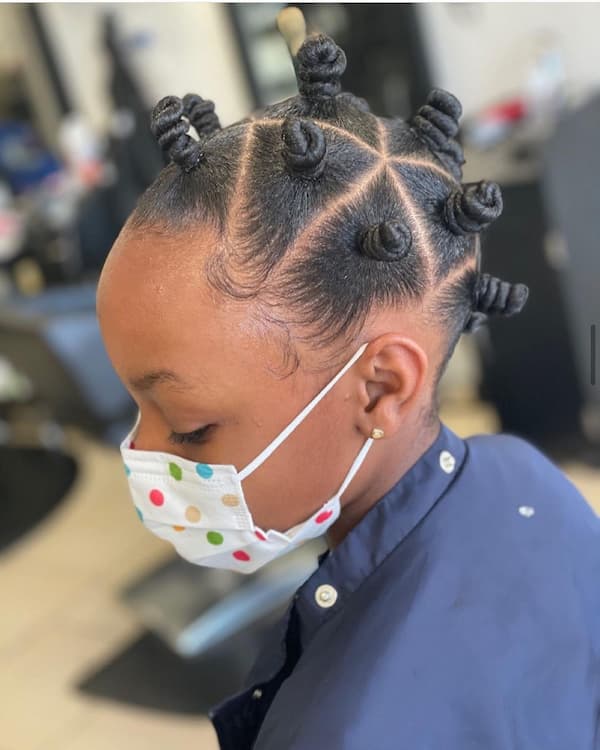 7. Bantu Braid Crown Style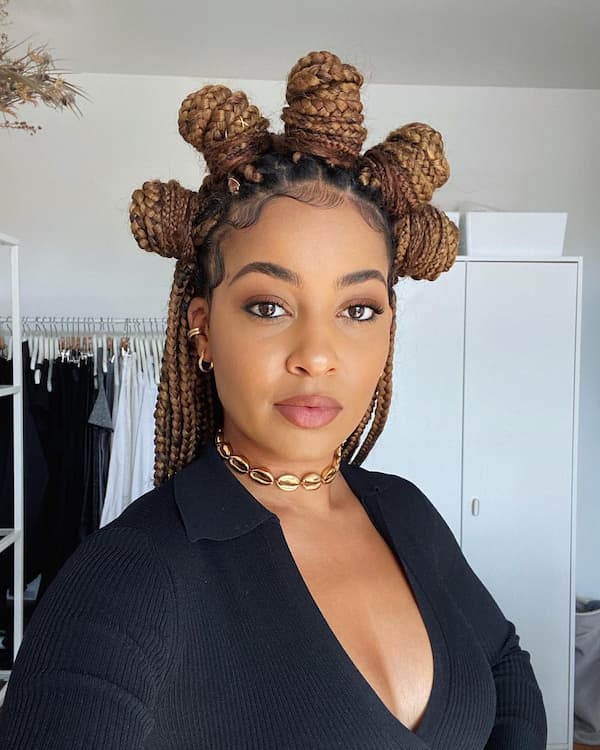 8. Micro Size Bantu Hairstyle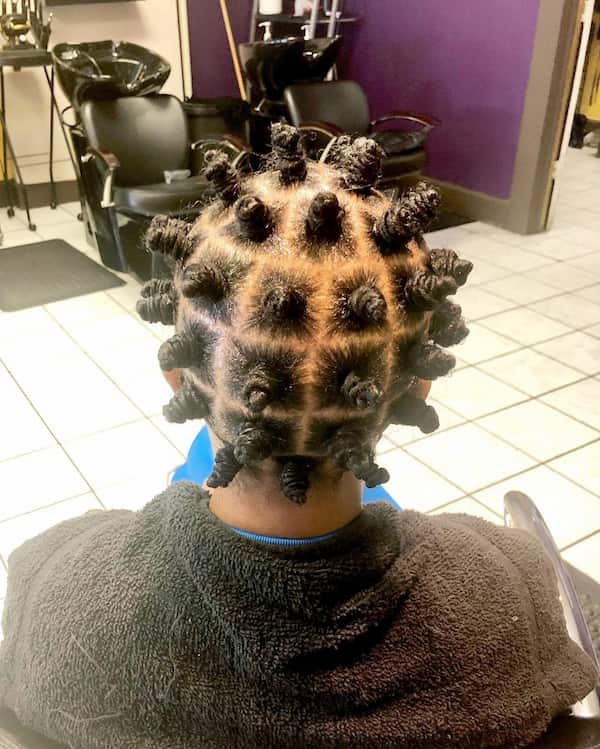 9. Locs Bantu Style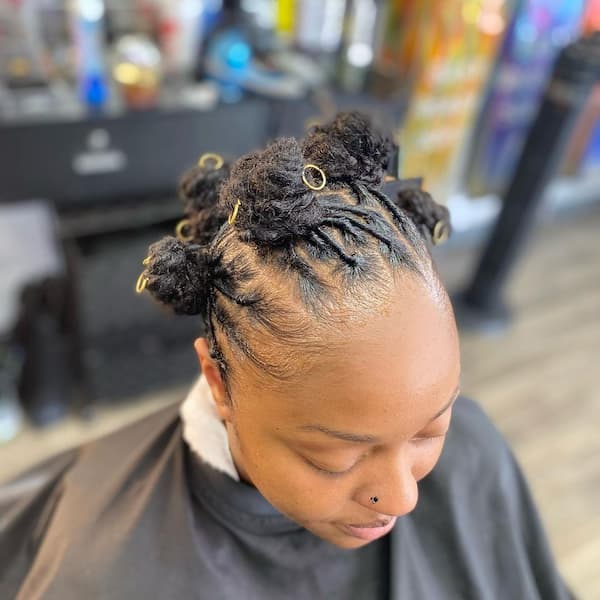 10. Colorful Bantu Style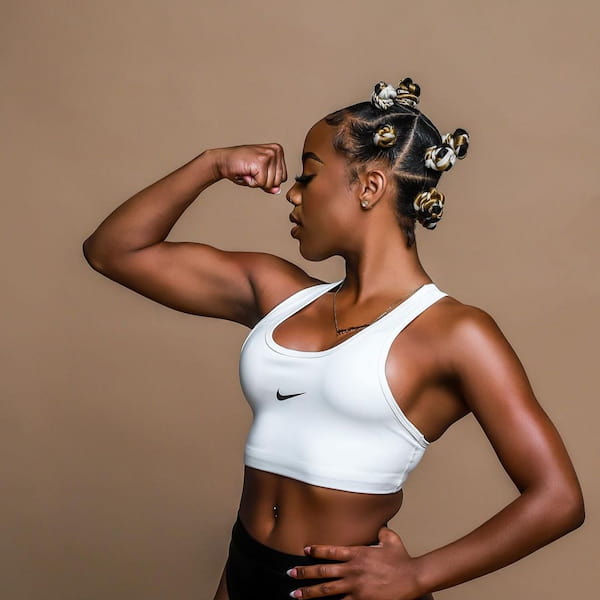 11. Half Up Half Down Bantu Knots on Curly Hair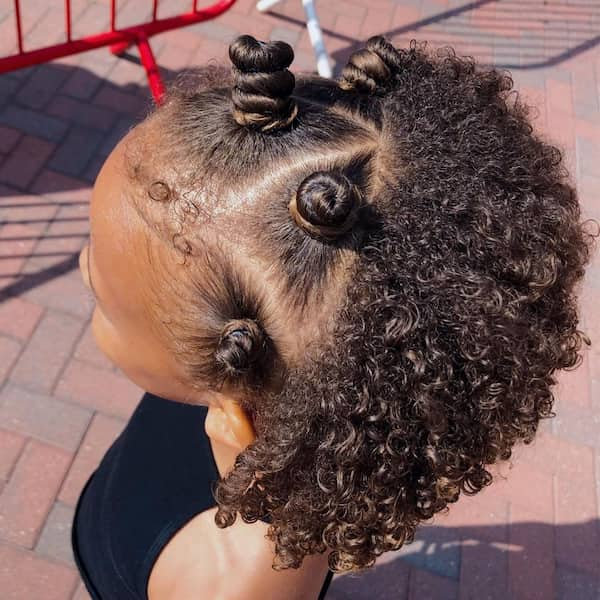 12. Bantu Style with Curls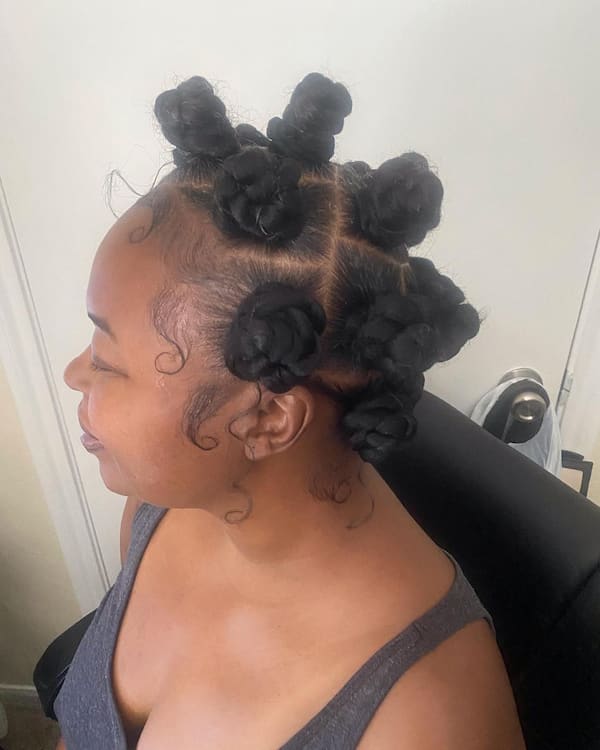 13. Bantu Style Adorned with Golden Cuffs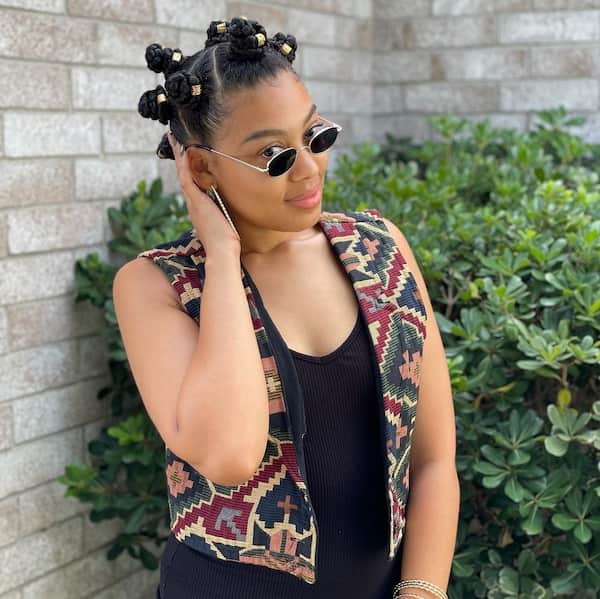 14. Side Updo Bantu Knots Hairstyle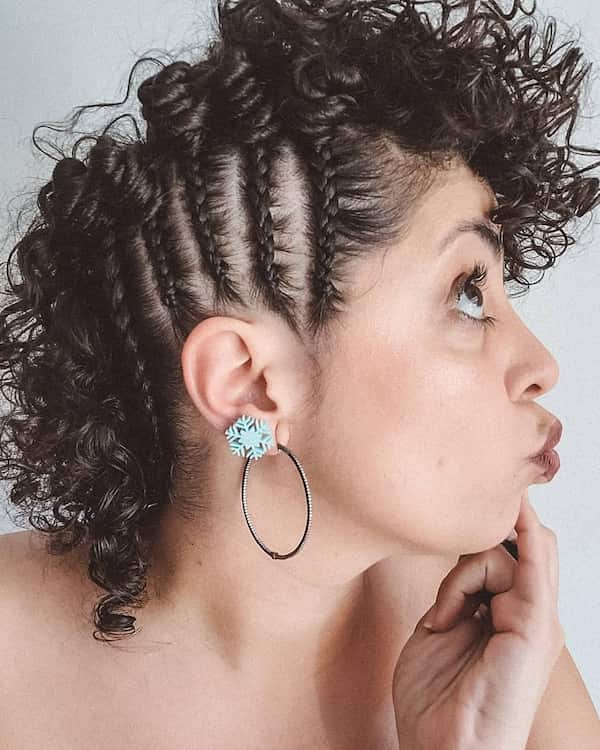 15. Bantu Knots Style on Natural Hair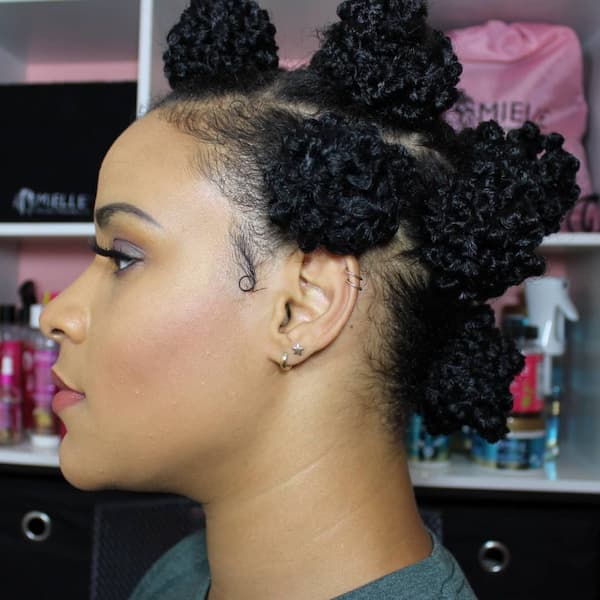 With the above information, you can learn how to make and take care of Bantu knots effectively. If you scanned through, I would advise you to go back and read it carefully so that you won't miss any of the information.
I hope you find this post on Bantu Knots Styles interesting and helpful.
Do you want some more hair care tips? Check out these blog posts.
If you got questions or feedback, please do not hesitate to let me know by leaving a comment below right now, and do not forget to share and pin to your favorite Pinterest board.
Pin for Later.