Are you in search of hot and trendy African hairstyles for women? Then trust me, This post got you covered.
In this post, I will show you 31 different protective hairstyles for black women that are currently the hot vibe.
The sweet part of these hairstyles is that they are all protective and long-lasting. So if this is something you're seeking for make sure you go through it till the end.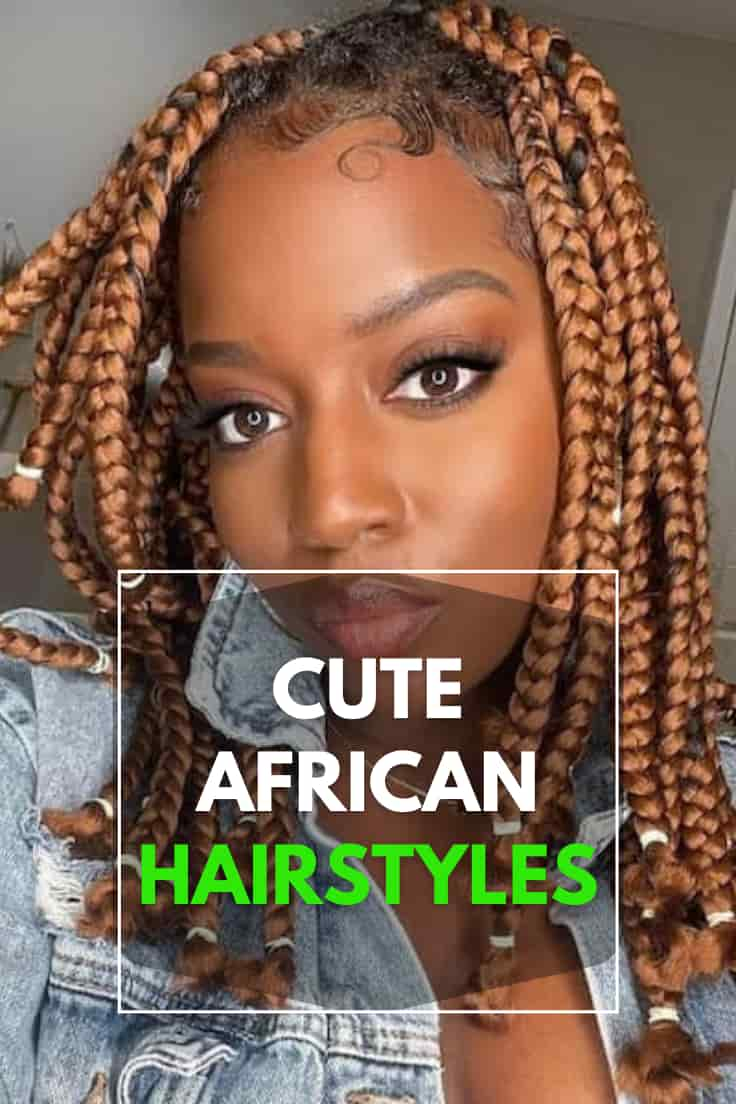 Best & Trendy African Hairstyles for Women
I also have good news for you- And the news is that these hairstyles you're about to see can be styled in many patterns and sizes to suit your taste.
1. Box Braid
If I give you an African or African-American hairstyles idea for black women without mentioning the trendy box braid hairstyle, I need someone to check up on me. I have no backup data, though, but I believe that 95 out of 100 black women wear this hairstyle at least once in their lifetime.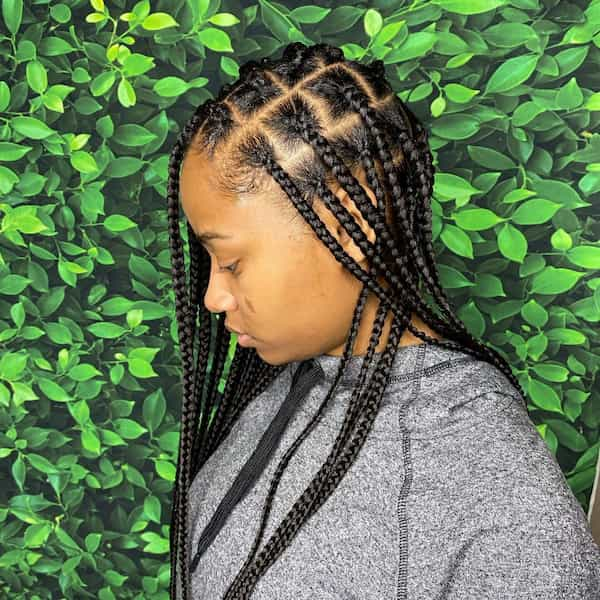 The next on my gallery here is the trendy, long-lasting protective hairstyle that caused a heavy wave on the internet early this year. It's a relatively low maintenance protective hairstyle that would cost between $150- $300 to install.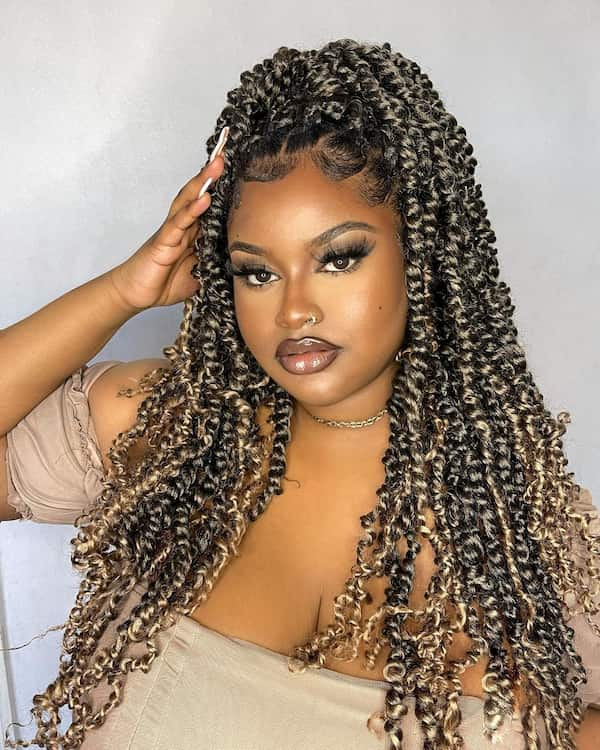 This hairstyle is like the twin sister to spring twist. The only difference between them is the springy feature and the type of extension used. However, I believe that Spring twists last longer on hair when compare with Passion twists.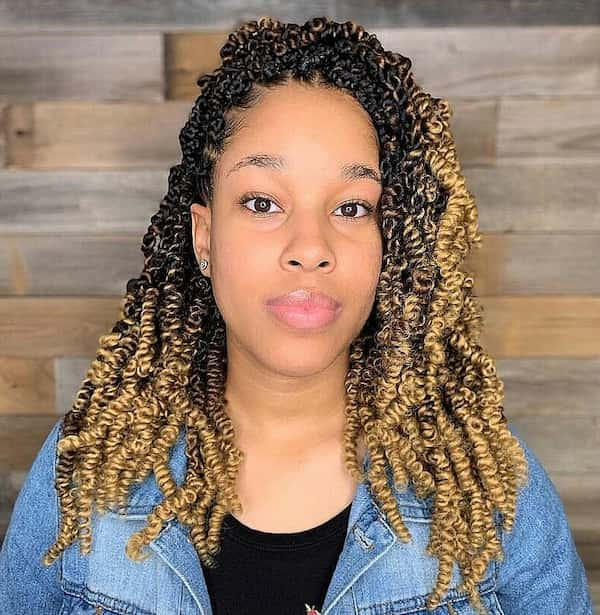 I fell in love with this hairstyle when I saw a trendy picture of Rihana flaunting it with a free and happy state of mind. Talking about the installation cost, I am sure you can get it styled for $100-$200 price, depending on your location and saloon. Just so you know, this is one of the trendiest African hairstyles for women.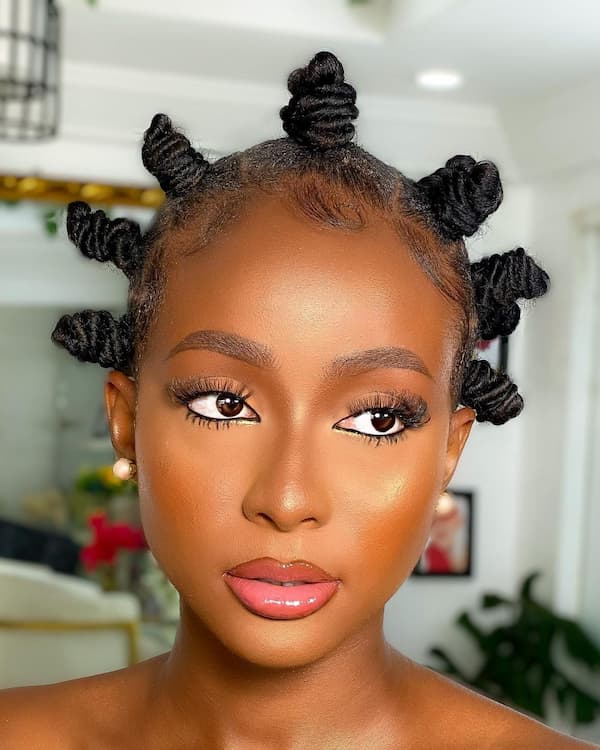 5. Cornrows Braids
As the name implies, the style is plaited in rows that look like corn. The most interesting part of the cornrows is that they can be styled with or without extension, depending on your natural hair length. However, it does not last long when you style it with just your natural hair.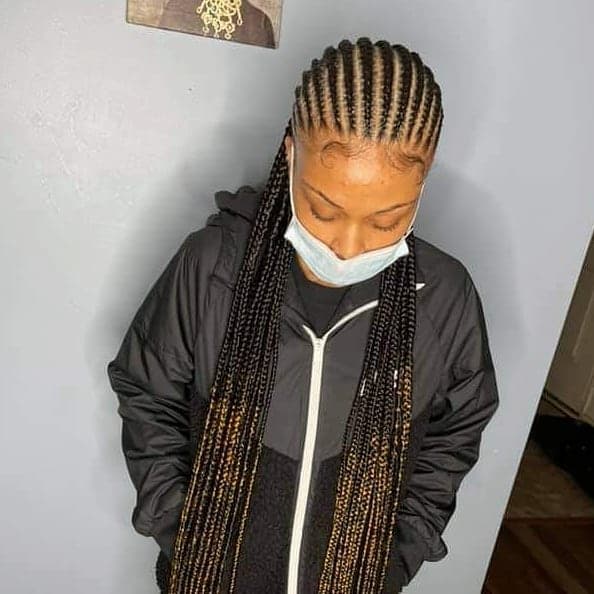 6. Marley Twists
You might be thinking that this style was inspired by the popular Reggae singer Bob Marley. But I am sorry to disappoint you; it's far from that. Marley twists hairstyle is another low maintenance and low-tension two-strand twist hairstyle that is hot on the trend.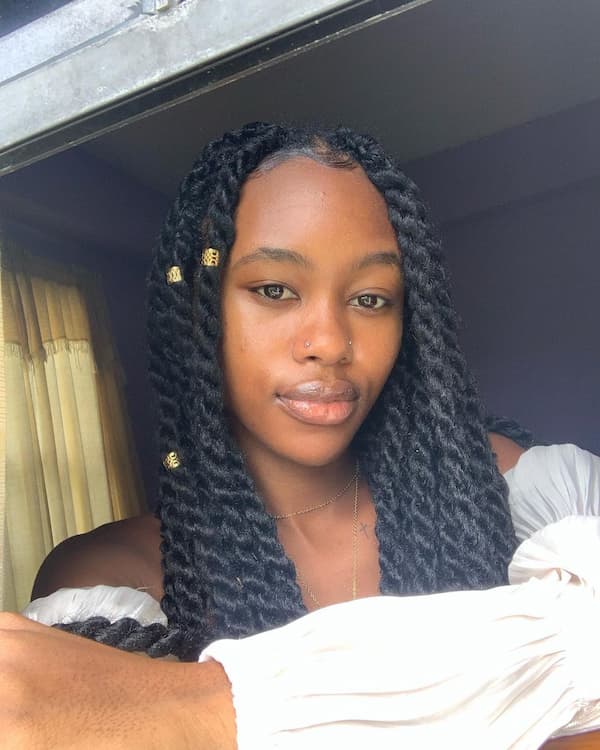 7. Havana Twist
This hairstyle is like another twin sister hairstyle to Marley twist hairstyle. They're so similar that when styled small, you might find it hard to differentiate. But the real difference here is the kind of extension (Havana Hair) used to achieve this style.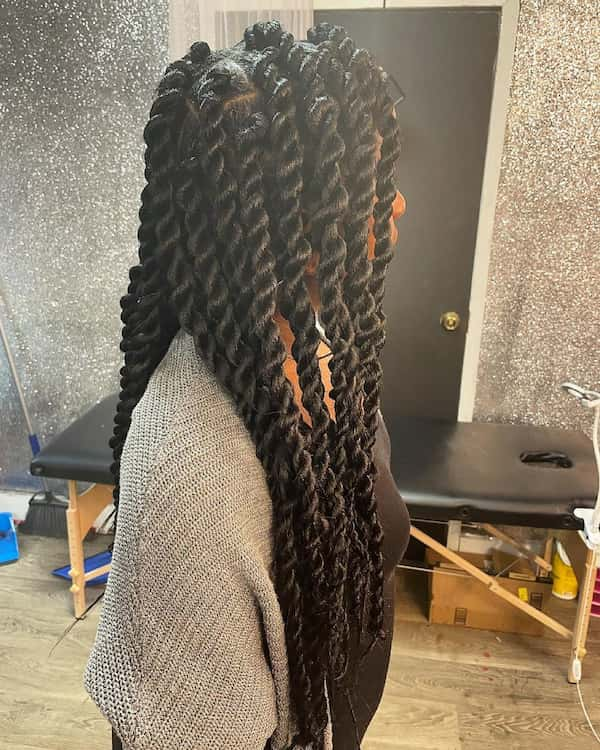 8. Senegalese Twists
Some ladies prefer to call this style rope twist, but it is better known as Senegalese Twists in the general world.  If plaited in Jumbo style, it takes the look of dreadlock. And Just like every other twist hairstyle, it is a two-strand protective hairstyle that you can achieve with either Kanekalon or  Marley hair extension.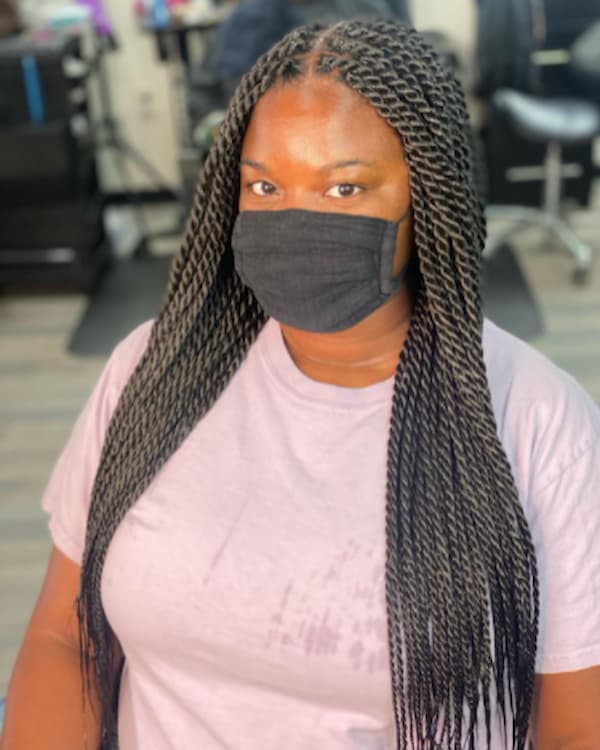 9. Flat Twists
And here I have another easy plus super-simple natural hairstyle for black women that you can style by yourself at home. I will publish a full guide on achieving this hairstyle at home, so make sure you bookmark this blog.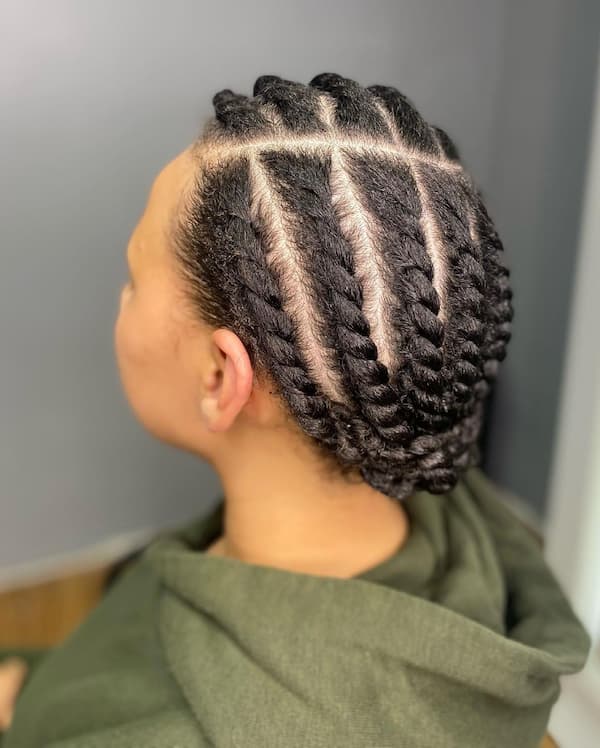 10. Lemonade Side Braid Hairstyle
Some people prefer to call this hairstyle asymmetric braid which is not too popular; some even call it a one-sided hairstyle. But I believe the name you give it depends on the way and length it is styled.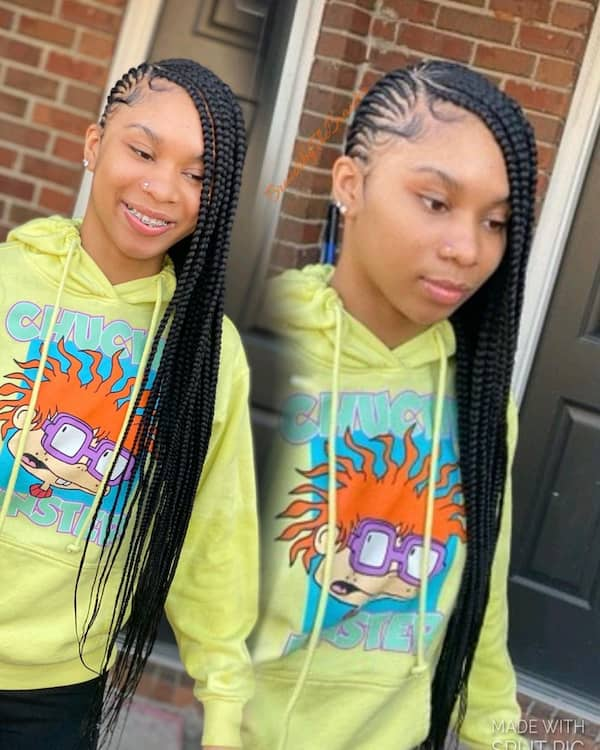 11. Fulani Braid
When you are listing or compiling tribal braid hairstyles for black women without putting the Fulani braid hairstyles on the list, then you have gotten it all wrong because the Fulani braid is by far the trendiest tribal braid hairstyle you can find on the internet.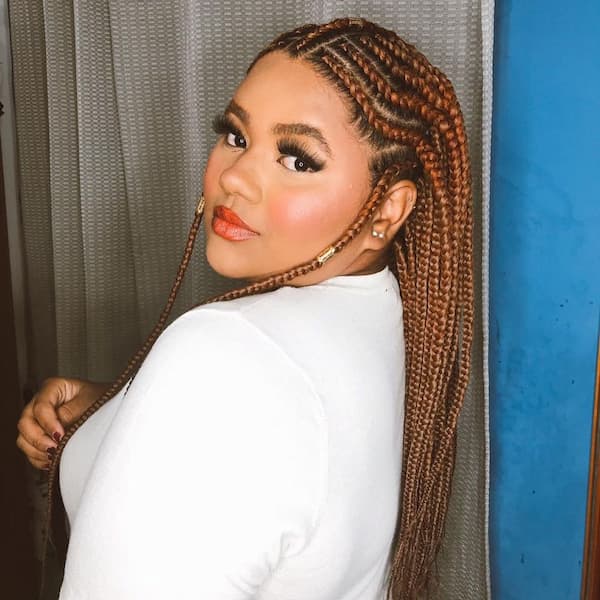 12. Goddess Faux Locs
Another hairstyle that almost takes the look of Dread loc is the Goddess Faux Locs. This hairstyle directly signals that old wine tastes better because the older this hairstyle gets, the better and nicer it looks.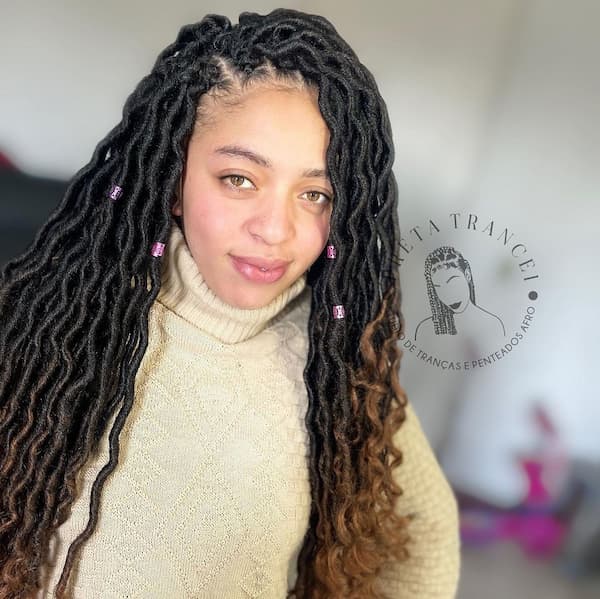 13. Bohemian Locs
The Bohemian Locs hairstyle is another unique hairstyle I came across on the internet. However, I haven't tried it out on any of my clients. But I think it's a relatively nice hairstyle. You can buy Bohemian extension and see how it look from their official website Boholocs.com.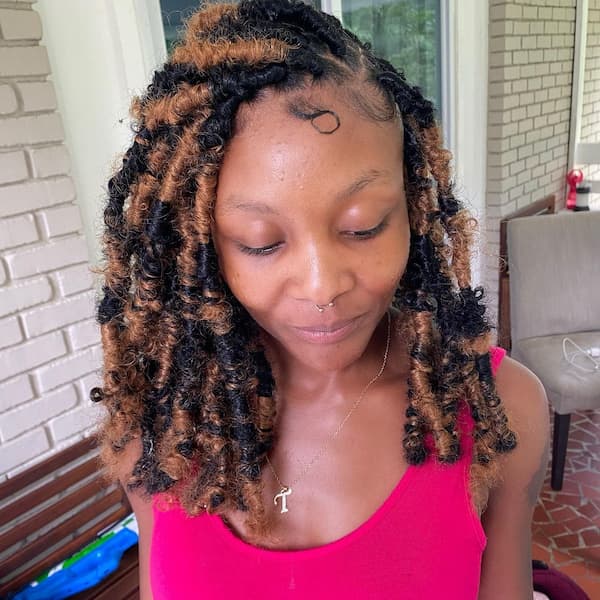 14. Dookie Braids
Yeah, Here comes the hairstyle that takes the jumbo pattern of styling. If you're the type that doesn't like rope size or small braid hairstyle, this is something you might want to give a try. And believe me, you won't regret it.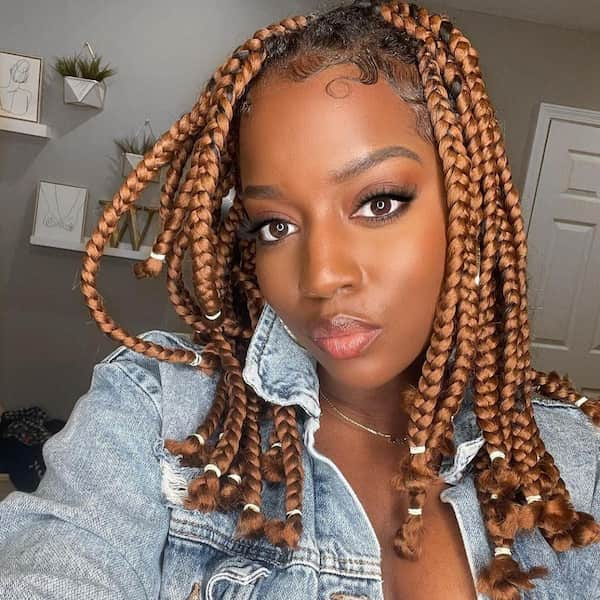 I know by now you might be wondering if there are differences between the Faux loc hairstyle and the Goddess Loc. There's a slight difference- The Goddess Locs hairstyle has curls at the end while the Faux Loc ends are sealed with fire.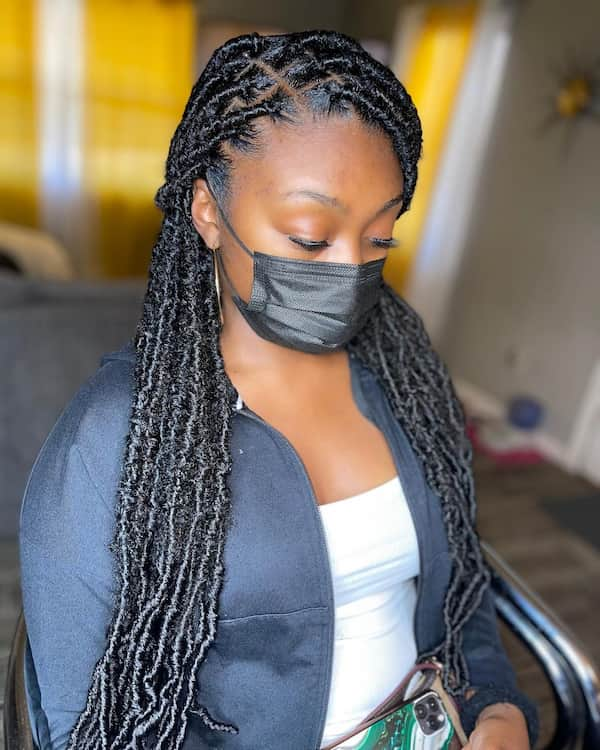 16. Micro Braids Hairstyle
People see this as the most delicate hairstyle and this is not far from the truth. The micro braid hairstyle is very small in nature, and because of this, it tends to last for long. But where the problem lies is always between installation and removal.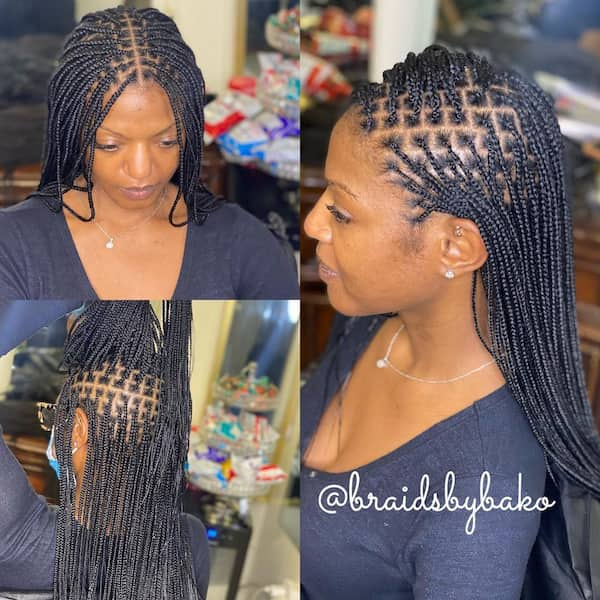 17. Kinky Twists
A short kinky twist with your natural hair is the real Kinky; the one done with extension is either passion or spring.  Most black ladies always confuse the Kinky for Passion and spring twist hairstyle IMO.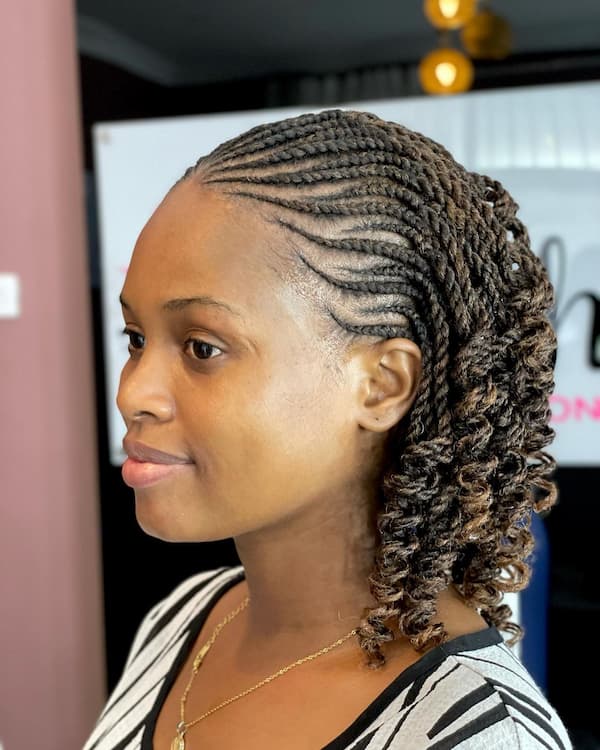 18. Stitch/Feed-in Braid Hairstyle
A man wrote on Facebook, " If you want to bill me, come to my place with this hairstyle". Did you get the vibe or I should increase the volume?  I know you already know am talking about the feed-in braid hairstyle.  Nowadays, it's hard to see a braider that would give you a sweet stitch braid without stressing your root and scalp.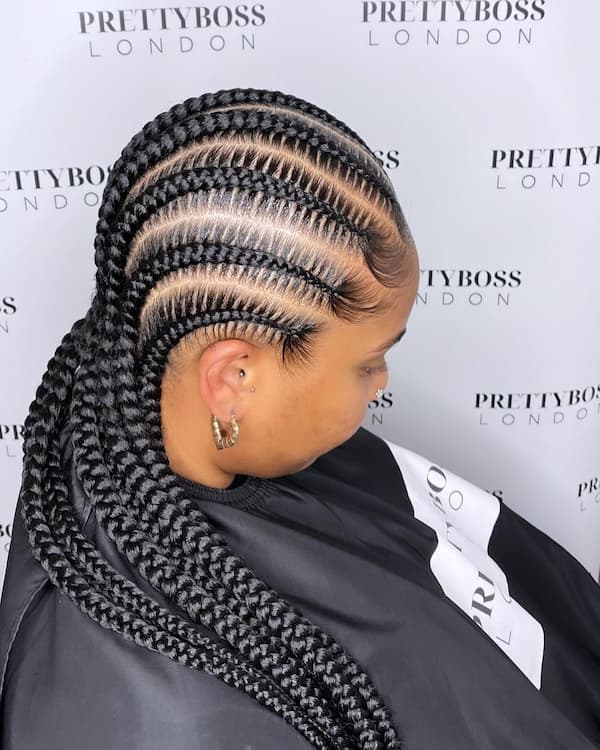 19. Jumbo Braids
The jumbo braid hairstyle is another low maintenance protective hairstyle that you might want to try. It's relatively cheap to install and less time-consuming. And most importantly, it can last for more than 4 weeks, depending on your maintenance and hair care routine.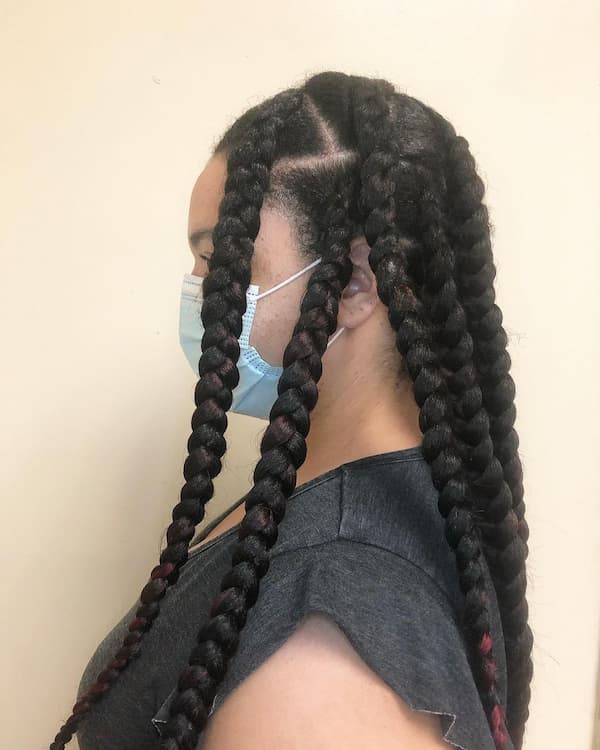 20. Dreadlocks
Some people believe that the dreadlocks hairstyle has some origin with spiritual-related stuff, why some believe that it's just hairstyle. The only issue with natural dreadlock is that it takes time to grow long and mature. Except you're going with the installation method. The cost of maintenance of good and healthy Dread Locs is relatively expensive as well.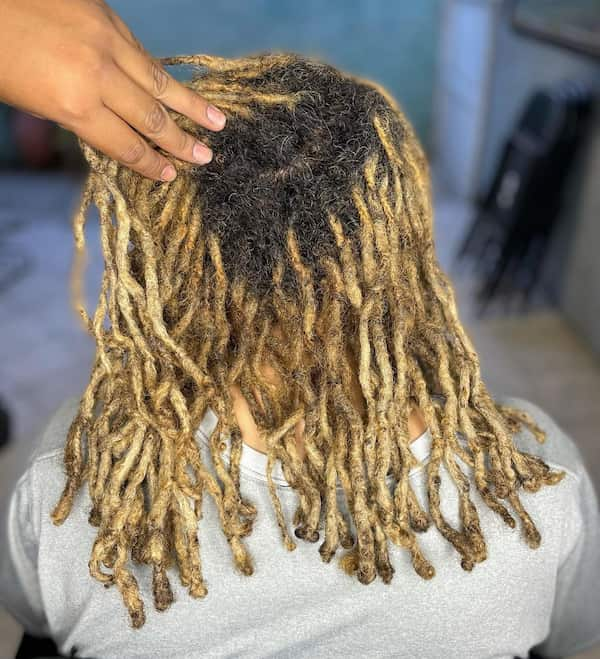 21. Black Women Pixie
The Pixie haircut or hairstyle is one of the trendiest hairstyles I have come across on Pinterest. The haircut is so cool when styled in any texture or thickness. I have noticed that some women prefer it short. And I am quite convinced to say the shorter, the better.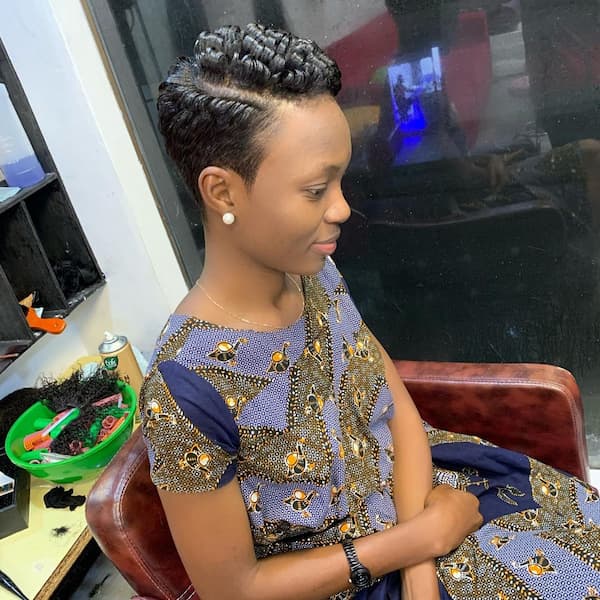 22. Half Up Half Down
Some people prefer to call this style the Half & Half hairstyle in some parts of the world. This style is not a hairstyle on its own; it's more like a sub-styling hairstyle, just like the Pineapple style for curly hair.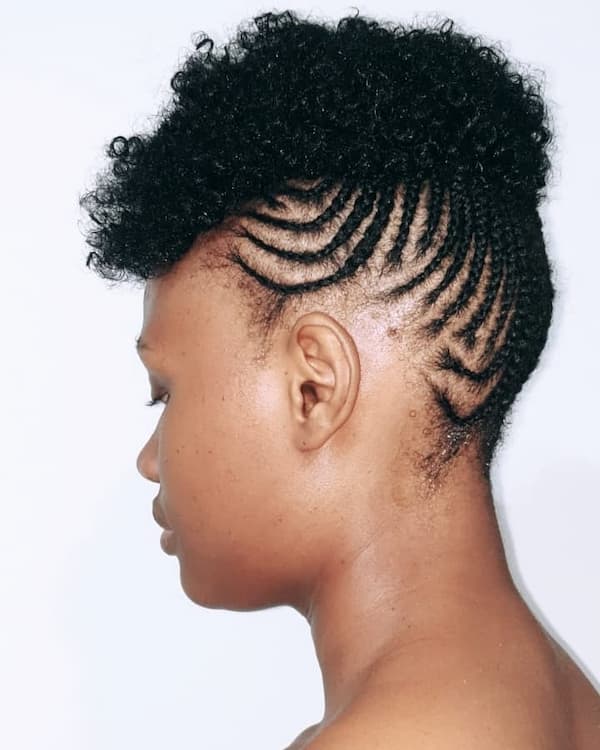 23. Afro Hairstyles
The afro hairstyle is what black women are known for. It's a completely natural hairstyle that demands no help. All you need to do is moisturize and make sure each strand looks good and healthy.
24. Afro Big Chop
Instead of going completely short, most ladies chose Big chop and believe me, this is never a bad idea. Especially if you want to grow your hair over again. The Afro Big chop hairstyle is quite different from the regular natural afro hairstyle discussed above. The only thing is that this haircut demands the use of a clipper plus a professional barber.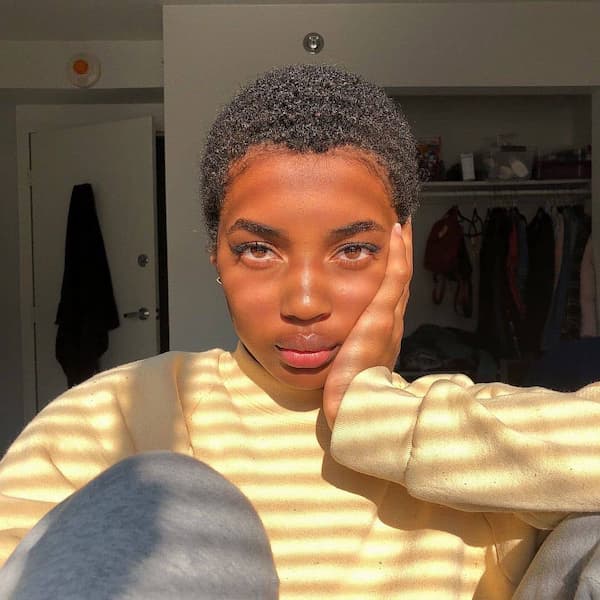 25. Twists Out
I have always known this style as one of the best protective hairstyles for women with curly or coily natural hair. Alongside protecting your hair, this style can promote significant hair growth. The twists out, in several cases, serve as wash and go hairstyle alternative for some ladies.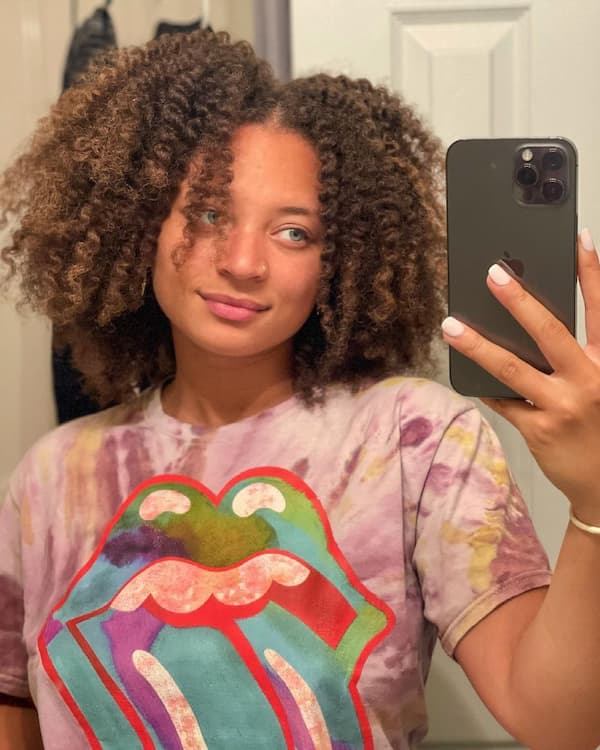 26. Two Strands Hairstyle
Actually, there's nothing that special about the two strand twist hairstyle. Most women adore it so much because it's easy to put in and takedown.
27. Yarn Braids
Just like every other protective African hairstyle for women, The Yarn braid hairstyle offers protection and promote hair growth. Still, instead of using the regular braid hair, you use an extension called Yarn which is remarkably lighter in weight. The hairstyle is generally low maintenance in nature.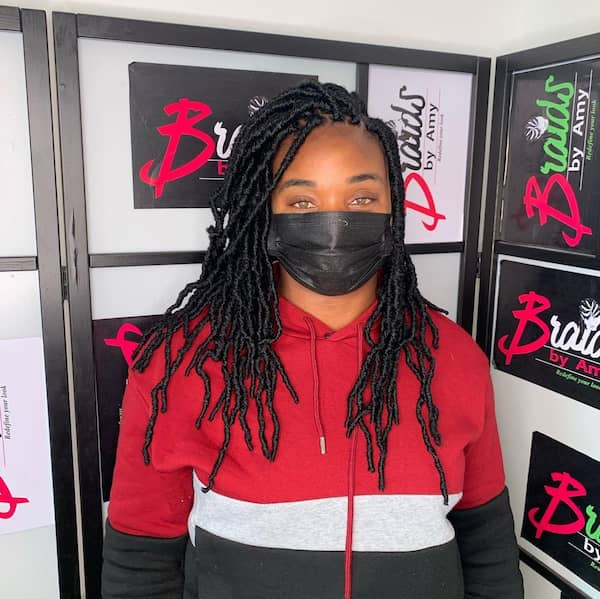 28. Mohawk Braids
The Mohawk braid is another braid hairstyle style that sourced its shape and name from the trendy male haircut called Mohawk. To make it cooler, there are some other Mohawk hairstyles in my watchlist that aren't braided. I will share with you guys when next I post.
29. Mohawk Twist
Just like I said before, now the Mohawk hairstyle is very versatile. So the best part is that a creative and professional stylist can recreate the mohawk style with any hairstyle you can ever imagine.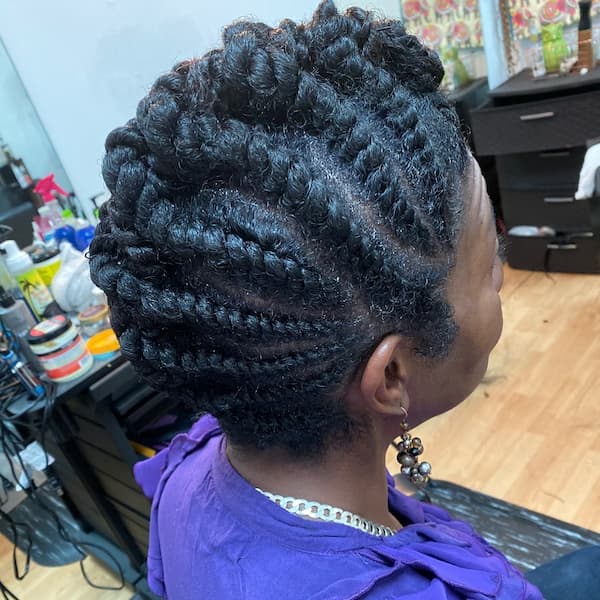 30. Thread Hairstyle
This hairstyle shouldn't be something new to a typical Nigerian, because 90% of females wore this style at least once in their lifetime. The thread used to achieve this hairstyle are always wool or rubber thread and it's one of the cheapest protective hairstyles for black women.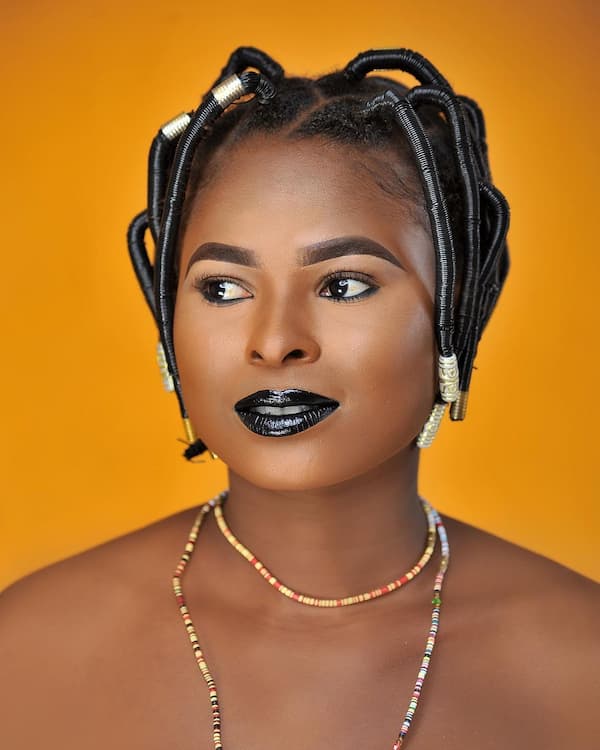 I hope you enjoyed my comprehensive gallery and post on the best African hairstyles for women.
---
Other Posts You Might Like;
If you found this post helpful, please make sure to rate this post, and don't forget to share on any of your favourite social media. Cheers.