It's time to decide your hair goals.  The hair is one of the first things that leave an impression when you're meeting new people. It's a person's crowning glory, so it makes sense to make a fuss over it. Some people want to change the style they've been sporting for years, and others want a different color.
Everyone has reasons for their hair goals, whether for maintenance, new beginnings, or to follow a trend. No matter your age, it's never too late to try changing something when it comes to appearance.
There's no reason to hold back from achieving these desired looks.
Whatever your hair goal may be, you better believe that it can be achieved with hair extensions and wigs! Allow us to count the ways.
1. Additional Length
With the use of hair extensions, a person can instantly have longer hair whenever they want to. There's no need to wait painstakingly for the hair to grow. All they need to do is to buy clip-in hair extensions and wear them.
Some people want to forget the horrendous haircut they had. Maybe the stylist didn't understand their instructions, or they had a different vision. Others want to try having longer hair just because it's new to them.
Some want to try other hairstyles that they can't do with their current hair length. Whatever your reasons may be, you may be assured that hair extensions are the perfect solution. They help achieve longer and healthier-looking hair simply and quickly.
2. Hair Transformation
Hair thinning or hair loss can be a big problem, and it affects a person's self-esteem.
Natural hair can be affected due to several reasons, like medical illness, age, or hormonal imbalance.
When you opt for human hair wigs, you can replicate natural hair and choose a style that you suits you best.
To have an instant transformation, give human hair wigs a try.
There are wigs for any preferred hairstyle, whether one wants straight, wavy, or curly hair.
Forget about having bad hair days because they will be a thing of the past.
Wigs are suitable for long-term investments because they can last for years with proper care and maintenance.
They have a realistic appearance and natural texture, so they are much better than synthetic ones. They also offer much more versatility; that's why they are preferred.
3. Colored Hair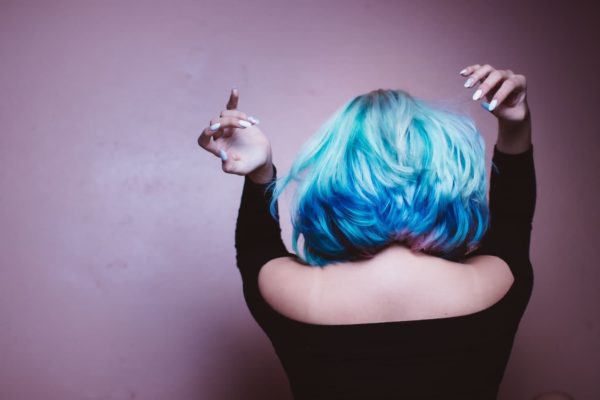 Many individuals have wanted colored hair at some point in their lives. Is that also one of your hair goals?
Various factors can be preventing them from doing this, like strict dress codes at school or work.
Perhaps they have the chance to do so, but they don't want something so long-lasting.
To try out the different hair colors they've always wanted, people should try buying hair extensions or wigs.
Consider them commitment-free hair color because they're not permanent, and they can easily be changed. Anyone can play around with different colors and try trends like ombré and highlights.
Hair extensions and wigs provide a way for people to achieve colorful looks without damaging their natural hair. It's even more fun to experiment because their hair is not harmed by bleach or other chemicals.
4. Style Versatility
When rushing for a party or an event with not much time for preparation, try tape-in hair extensions.
Application is easy, and they can complete any outfit so that anyone can have various styles for different occasions.
There's also no need to worry about frizz, split ends, and flyaway hair because extensions are like perfect hair.
A person with short hair can be introduced to a lot more hairstyles with additional hair length.
Extensions let everyone experiment with so many styles while giving full and thicker hair.
The possibilities are endless. If this can allow celebrities to change their looks as often as needed, then it should too for you!
Hair extensions grant so much freedom and enable the wearer to keep up with popular hair trends.
Aside from this, extensions also protect the natural hair from the elements.
They prevent UV rays, pollution, and debris from harming the hair.
Try Something New Every Once in a While
There's no harm in trying something new with one's appearance. It's only natural to get tired of the same haircut and color after a long time.
By using hair extensions and human hair wigs, there's more freedom and opportunity to try various styles.
Now I would love to hear from you:
What are your hair goals for this year?
Do you think it's unachievable, let me know so I can be of help.
This Post was written and compiled by Tamara Hanson of Perfect Locks